How to Make Your Backyard More Inviting for Summer Entertaining
By: Vickie | Updated: 15th July 2022
Get your backyard summer-ready with these tips on how to make your backyard more inviting for summer entertaining.
Our backyards are supposed to be an escape. An inviting area where we can entertain friends and family for summer holidays, special events, or kick back and relax as we enjoy the beautiful weather.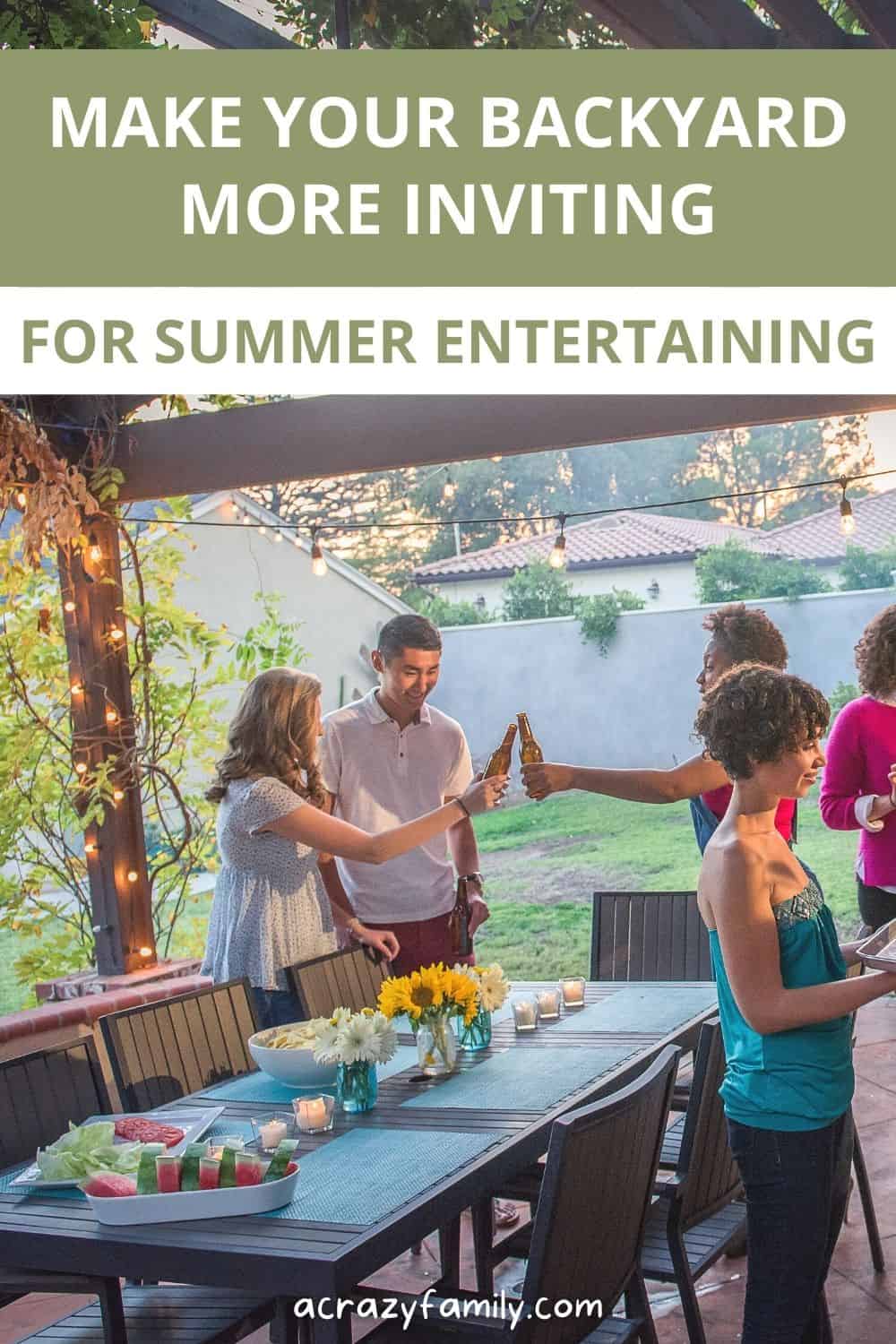 Is your backyard summer ready? Is it inviting? Would you want to enjoy the day in your backyard with friends and family?
If you answered no to any of those questions, let's go over some tips on how to make your backyard more inviting for your summer entertaining.
Add a Fire Pit
Nothing says cozy like an outdoor fire pit. You can either purchase a fire pit or you can make your own.
You may be thinking that a fire pit will be expensive or hard to make but that's not true! Today, you can find some great affordable fire pits either online or locally.
If you opt for the DIY, making your DIY fire pit is easier and more affordable than you may think!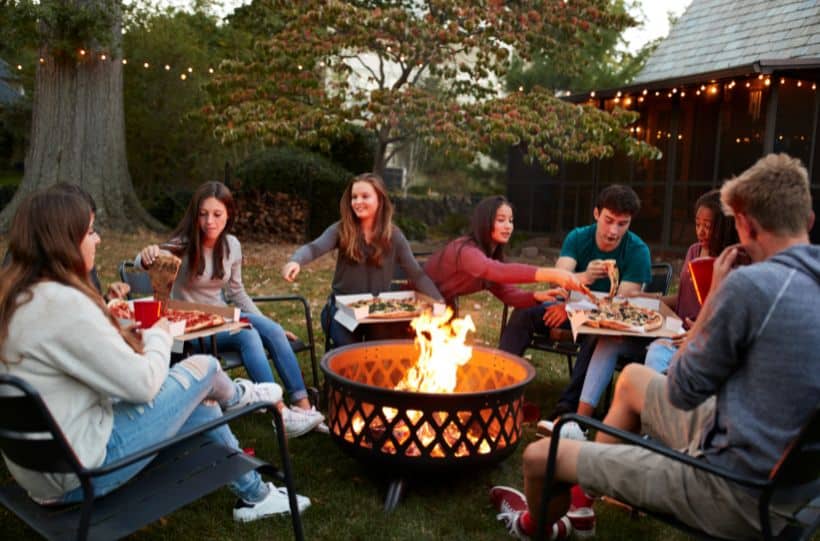 Everyone can sit around the fire pit sharing their favorite stories, stay warm, or the kids can make S'mores while in the backyard.
Put Down an Outdoor Rug to Bring the Space Together
An outdoor rug is an inexpensive way to bring new life to your outdoor space if you have a deck or patio area. Bright colors are perfect for summer entertaining and will help add some color to your space while you entertain.
When choosing an outdoor rug for your patio, go with something that fits your style or your décor. If you are working with a blank slate, choose colors and patterns that you can stand to look at daily.
Add String Lights to Make Your Backyard Cozy
Lighting can help set the mood for your outdoor space. Plus, they are helpful to have at night when you are entertaining. Strings lights have become a popular and inexpensive way to add some fun to your backyard.
You can get string lights in a variety of different designs and colors, and you can string them to just about anything, no matter how big of a space you are working with.
Stringing them from fences, deck posts, and hanging from the house are common ways to add some light and flair to your outdoor space.
Set Up a Place for Outdoor Games/Kid-Friendly Activities
Having a separate space for guests to play games or for kids to play is a great way to keep the party going when you are entertaining.
If you have a large yard, you can add some fun oversized games or outdoor sports. A swing set for the kids, or a sandbox can be an inviting place for children to play.
Make a Pergola for Shade and Comfort
Adding a pergola to your backyard space is a great way to create shade for the daytime and a cozy place to sit back and enjoy the evening hours.
You can bring some life to your pergola by adding outdoor curtains, a seating area, lighting, and colorful flowers. It's like having your own dream oasis right there in your backyard.
Set Up an Outdoor Dining Area
Having somewhere for everyone to sit, relax, and visit with everyone can make a huge difference when it comes to entertaining friends and family. I mean, who wants to stand in the grass all day while it's warm outside?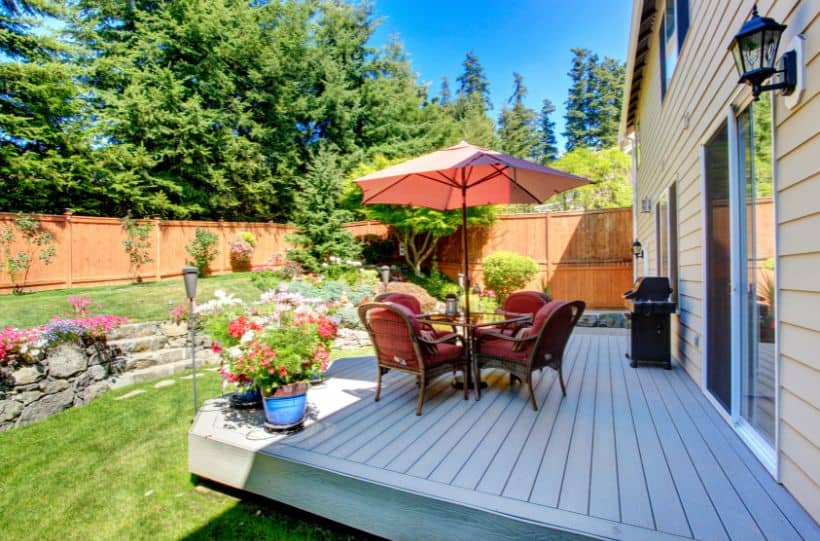 You don't have to go too big when it comes to the outdoor dining area. A simple table that has been decorated with beautiful flowers or a creative, but comfortable, seating area with cushions and a makeshift table will also work.
Use Plants to Liven Up the Backyard Area
Adding plants to any space makes it more inviting. Imagine walking into a home or an outdoor space with beautiful greenery where you can smell the flowers and see the colorful plants.
You can even throw in some citronella plants for greenery and to keep the bugs away. Flowers and shrubs like roses, gardenias, lavender, and lilacs can be added to give your outdoor space both color and fragrance making an outdoor space more inviting.
Having an inviting backyard can make entertaining a more pleasant experience for everyone.
Guests will enjoy the beauty and function of the area and when you're not entertaining, you and your family can sit back, relax, and enjoy the backyard.