Creamy and flavorful, our Easy Thai Coconut Chicken Soup is the recipe you've been looking for.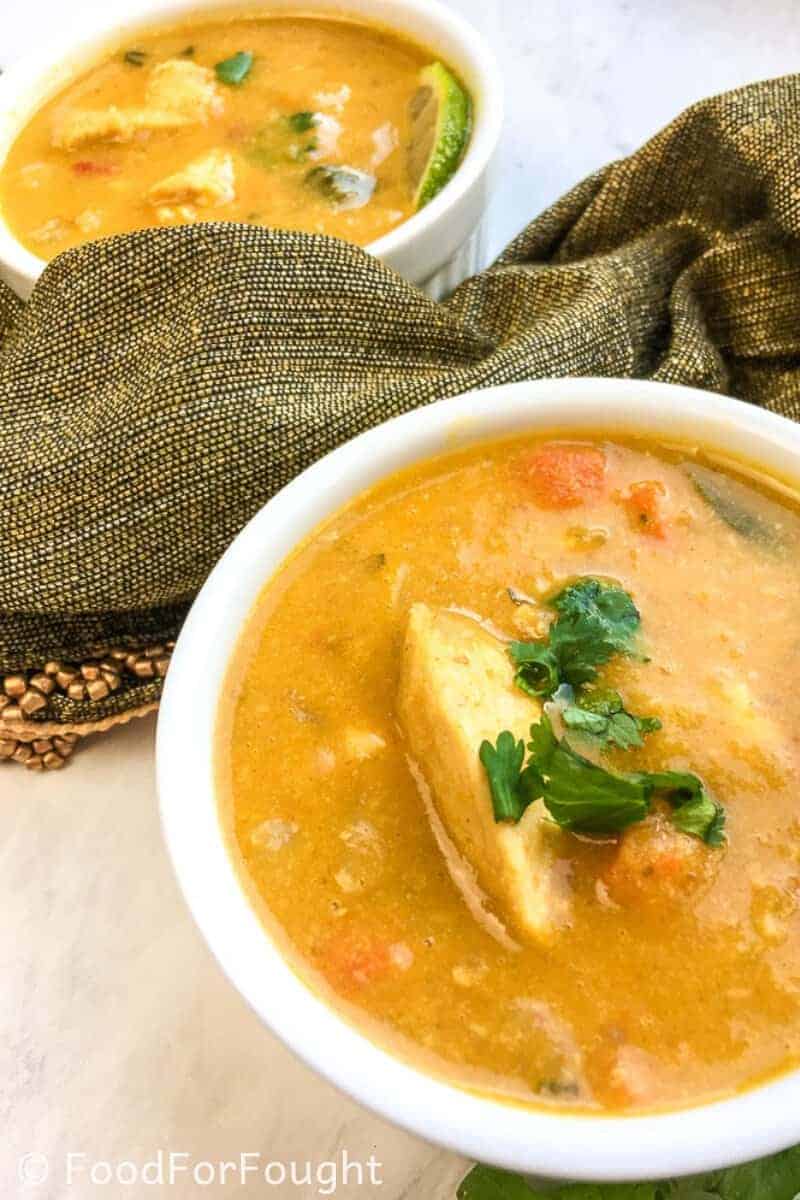 This 30 minute Thai Coconut Chicken Curry Soup is wonderfully coconut creamy, bursting with flavor, incredibly easy and all made in one pot!
Thai Coconut Curry Soup
The key to bringing the red curry paste alive and for its flavors to permeate the entire dish is to saute it with plenty of onion, garlic, and ginger.
Feel free to add in any vegetables you like or even better add any that you need to use up.
Prep time: 10 minutes
Cook time: 15-20 minutes
Serves: 4
Ingredients:
2 T. extra virgin olive oil
1 small yellow onion, diced
1 lb. boneless skinless chicken breast, cubed
Sea salt and black pepper, to taste
3-4 garlic cloves, minced
1 1-inch ginger piece, peeled and minced
1½ t. ground coriander
3 T. Thai red curry paste
1 medium green bell pepper, diced
1 medium red bell pepper, diced
1 medium yellow bell pepper, diced
1 14-oz. can full-fat coconut milk
2 c. baby spinach
2 T. lime juice
1 T. maple syrup
3 T. fresh cilantro, chopped
1 large lime, cut into thin half-round slices
Directions:
Heat the olive oil in a large high-sided skillet over medium heat. Add the onion and cook until tender and fragrant, about 4-5 minutes.
Add the chicken and cook, stirring often, until the breast develops a bit of color, around 4-5 minutes. Season with salt and black pepper, to taste.
Add the garlic, ginger, coriander, and red curry paste. Cook for 1-2 minutes or until the spices become fragrant.
Add bell peppers and season with additional salt and black pepper, if desired. Stir to combine and cook until peppers soften and develop a bit of color, approximately 3-4 minutes.
Add coconut milk and simmer until slightly thickened, approximately 4-5 minutes. Stir in spinach, lime juice, and maple syrup. Taste and adjust seasonings, as desired. Serve immediately topped with fresh cilantro and lime slices, if desired.
Enjoy!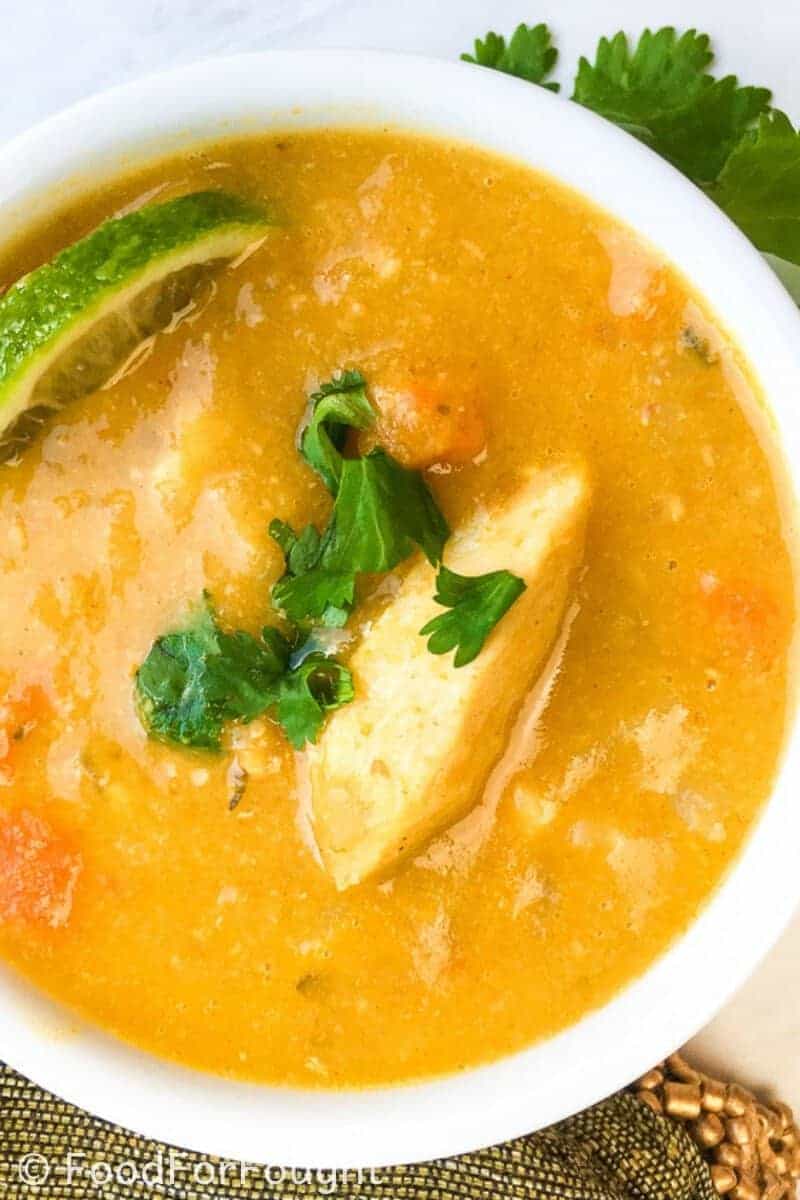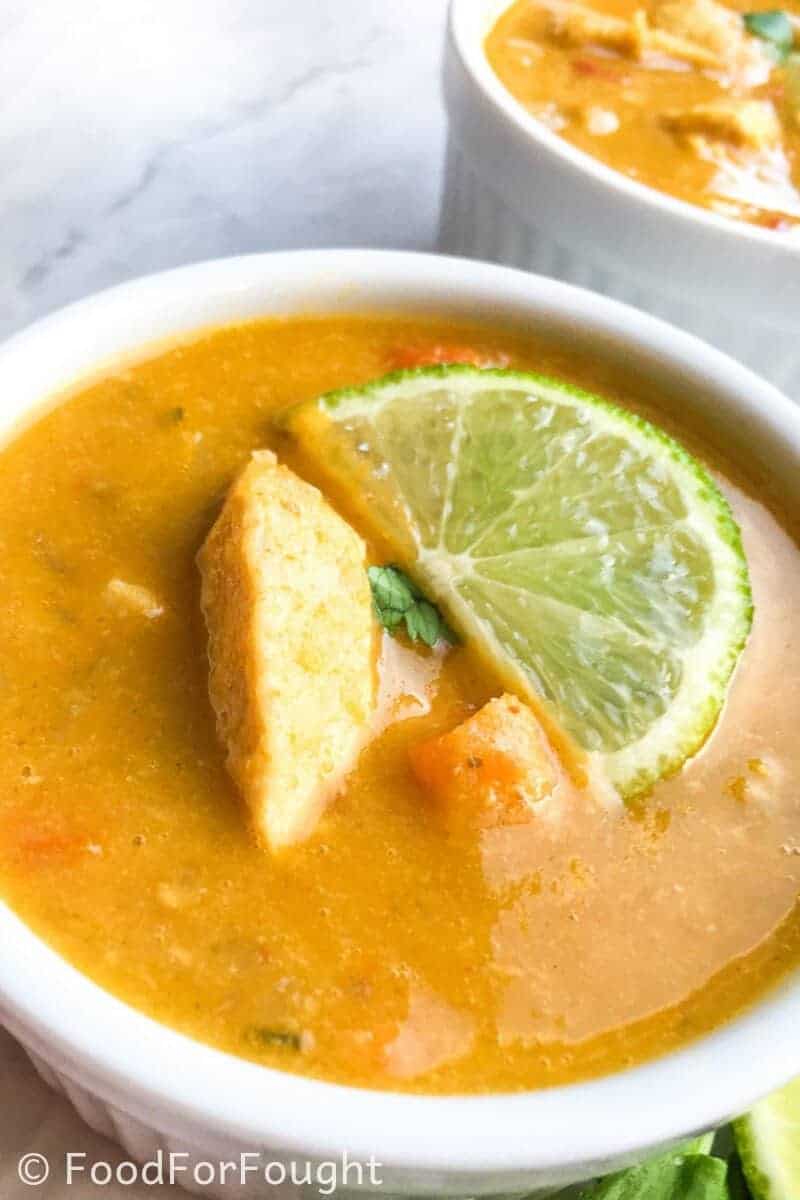 Hello! All photos and content are copyright protected. Please do not use our photos without prior written permission. Thank you!
Nutritional Information?
If you want the nutritional information for a recipe, I recommend entering the recipe into this nutrition analyzer, which will calculate it for you.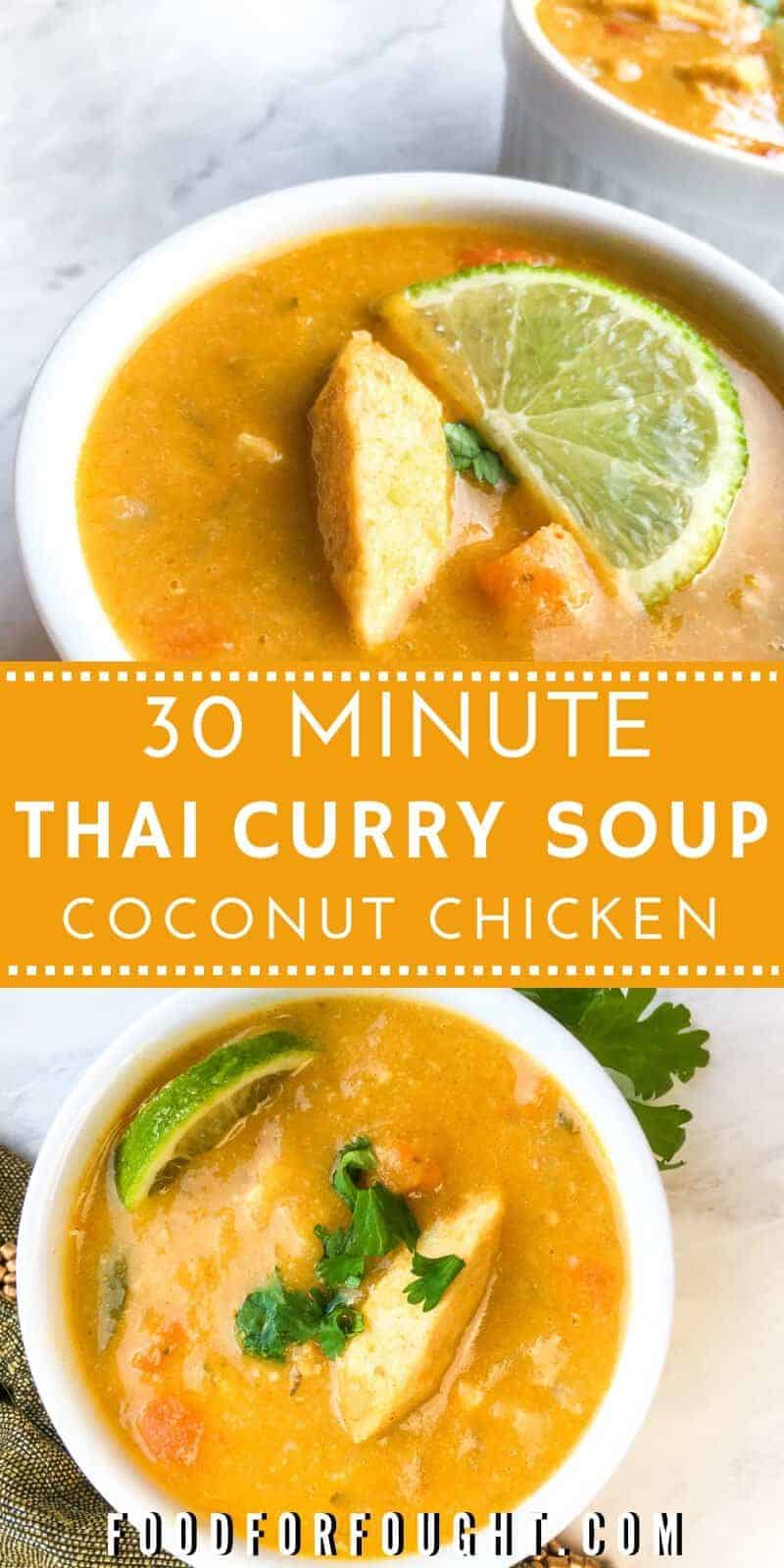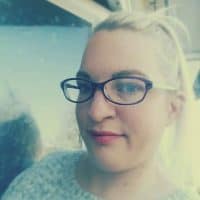 Vickie Louise is the Founder and Editor-in-Chief of A Crazy Family. She is a stay at home mom of a little boy with a big personality. After having her son, she realized how important it is for moms to take care of themselves, physically and mentally. Vickie believes in the power of using social media and her online presence for good and is thrilled to provide you with a space to celebrate all that is awesome (and a little crazy) in the world.