Cheesy rice, ham, and broccoli come together in this easy casserole recipe. This Instant Pot ham and broccoli rice casserole is one recipe I highly recommend. A great way to use up leftover ham, or when you are craving a comfort food recipe.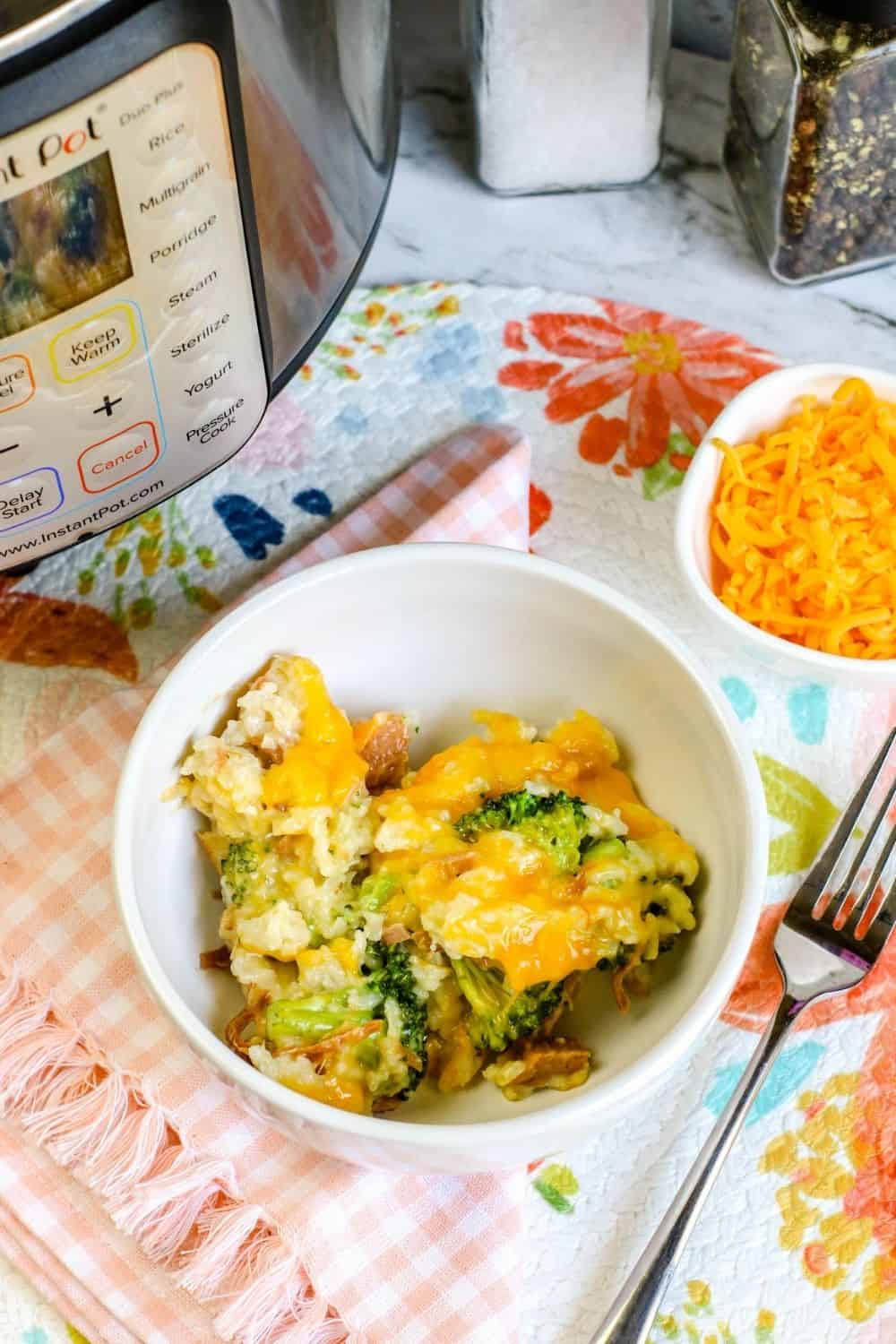 Give my cheesy tater tot casserole a try, chicken broccoli alfredo pasta, or even this Instant Pot Ham and Potato Chowder! I am always up for changing up dinner!
Instant Pot Ham and Broccoli Rice Casserole
I love ham and rice, and this recipe in the pressure cooker is crazy simple. It is such an easy and delicious way to eat ham and change up your dinner menu.
Can I Add Extra Vegetables
Go right ahead and add extra vegetables if you would like. I personally find when using a pressure cooker fresh or frozen vegetables work best. Canned vegetables will almost turn to mush if you cook them in the mixture.
If all you have is canned, just drain liquid and then stir in once the dish is done so that your veggies can get warm but not cook in the pressure cooker.
Can You Meal Prep With This Recipe
This is a great dish to meal prep some lunches or even dinners later on in the week. Just place in your single-serve containers and then store in the fridge.
Or you can opt to freezer your leftover rice dish. Just know the texture will be a little bit softer in texture. I have found that if you heat the dish in the microwave to just keep the lid on so it helps to keep moisture in the rice and not dry it out.
The ham and broccoli casserole will store for around 3 months in the freezer if it is stored properly.
Can I Finish Off This Casserole In The Oven
If you want to get your cheese a little golden brown you can transfer the ham and rice dish into a casserole pan. Top with cheese and toss in the oven on broil. This will give you that bubbly cheese you would get from being baked in the oven.
Or you can just top with cheese and then place the lid on, while the Instant Pot is off, to get the cheese on top melted a bit. Either method works great, to get that delicious cheesy casserole.
Does This Recipe Double Well
The biggest thing when it comes to the Instant Pot is watching the max fill line on the side of the inner pot. If you can double the recipe without going over that line, then you are more than welcome to double the recipe.
Depending on the side of the pressure cooker you have and brand for that matter will vary. If food goes over the max fill line your pressure cooker will not come to pressure.
Give this easy ham casserole a try tonight. Whether you buy a ham at the store or use up leftover ham from the holidays. This casserole is so simple, quick cook time, and downright delicious.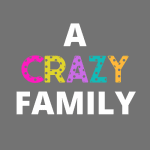 A Crazy Family strives to be the go-to destination for modern, savvy moms. Our aim is to share great tips, good food, recommendations, and helpful info for smart, busy moms just like you!