This post and its photos may contain affiliate links. As an Amazon associate, I earn from qualifying purchases.
Looking for pizza recipes that are perfect for a special occasion like a dinner party or date night? Consider trying some of these recipes that may take a little extra time but are sure to impress and tantalize your taste buds.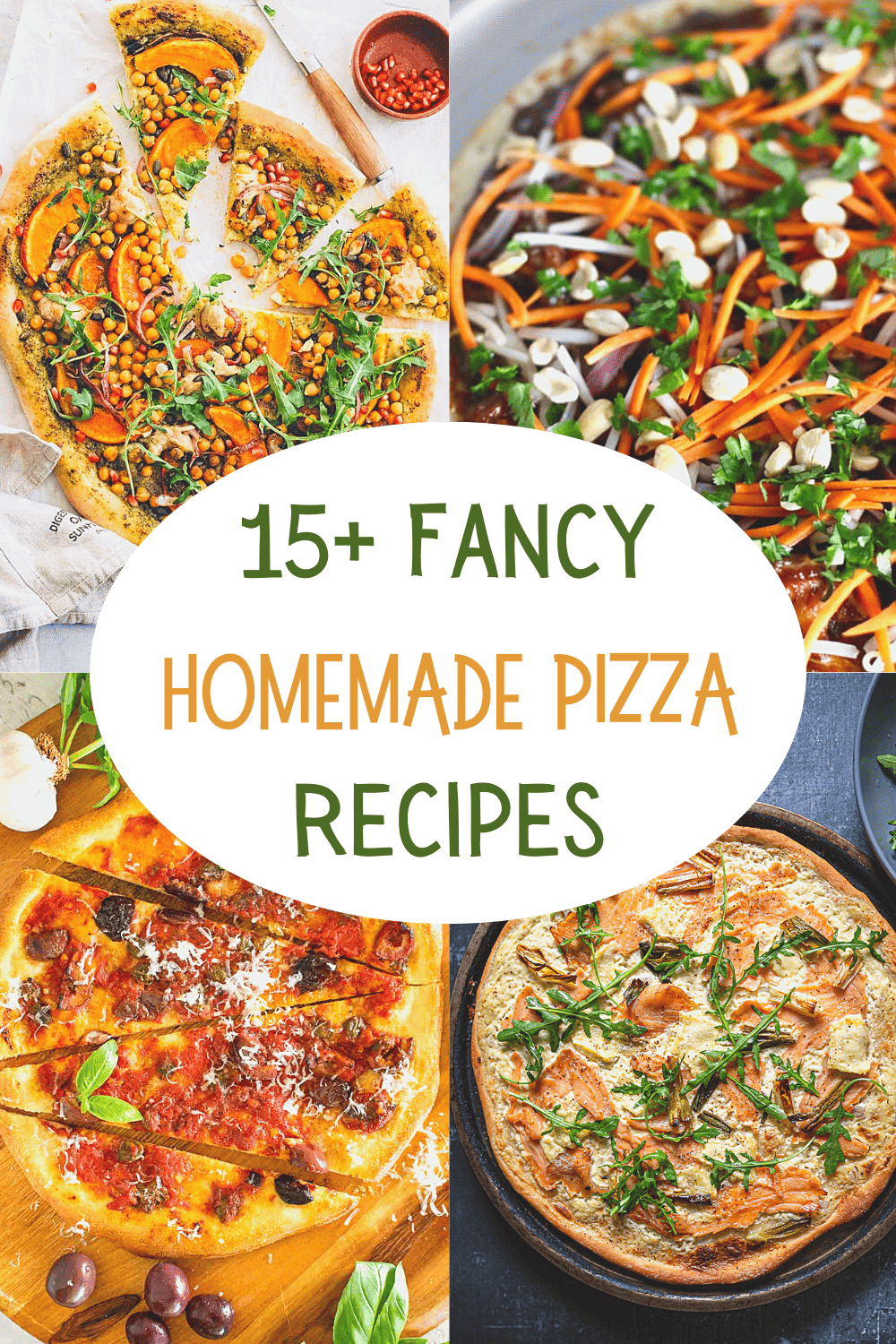 Best Homemade Fancy Pizza Recipes
Before I get into all the delicious pizza recipes, I wanted to give you a few quick tips on making amazing pizzas at home.
TIPS & TRICKS
Preheat your oven or pizza stone before baking.
Try using different types of cheese for your pizza to add complexity and flavor.
Consider adding herbs or spices like fresh basil, oregano, thyme, garlic powder, or chili flakes for an extra kick.
Don't be afraid to experiment with toppings; try adding ingredients you wouldn't normally find on a pizza!
Use a store-bought dough to save time, or make your own for an extra special touch.
If using a pizza stone, make sure to let it cool completely before washing it.
To reheat leftover pizza, use the oven or a skillet rather than a microwave to keep the crust crispy.
More Collections: Gourmet Pizza Recipes, Delicious Indian Recipes, Air Fryer Dinner Recipes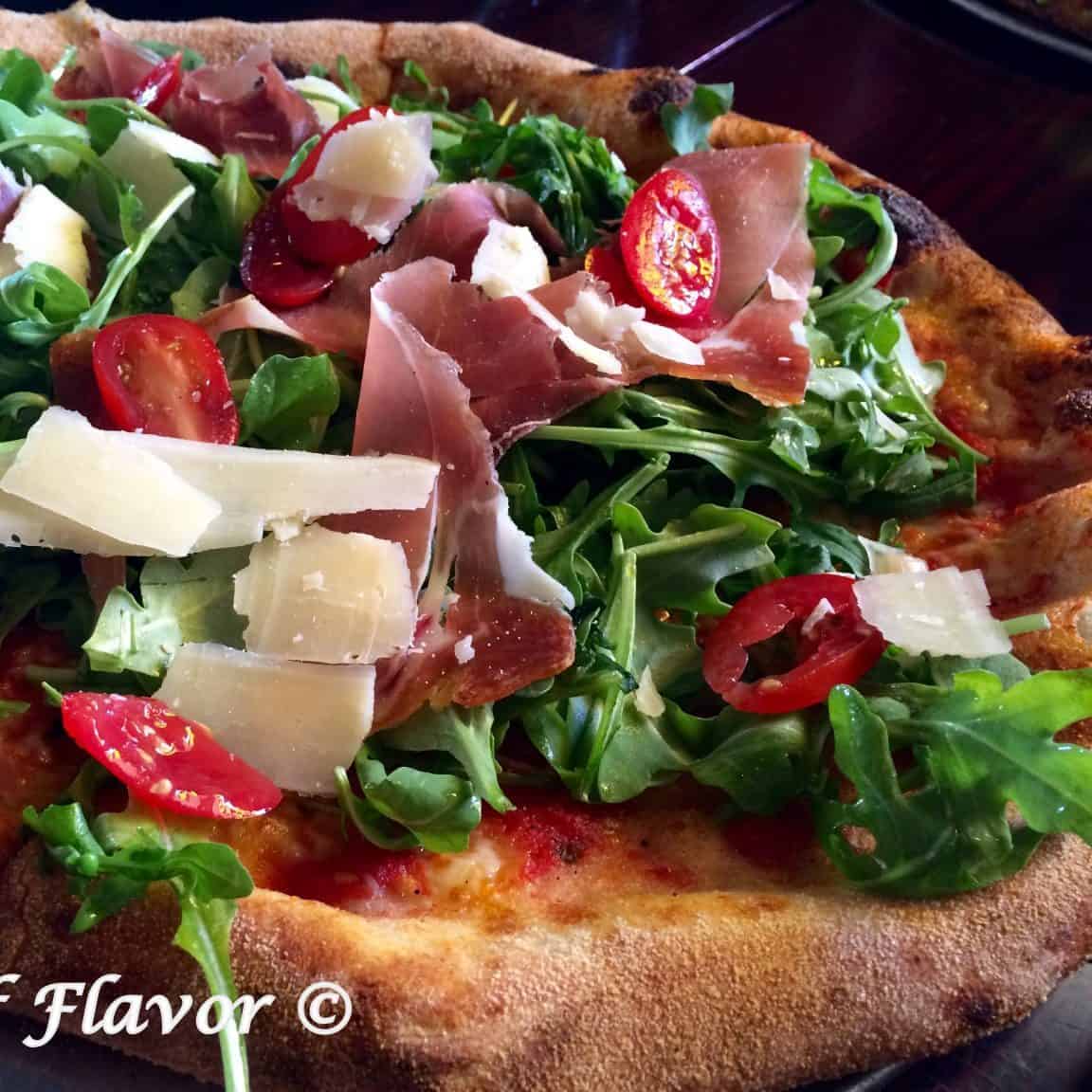 Grilled Prosciutto Parmesan & Arugula Salad Pizza by Swirls of Flavor – The ultimate homemade pizza because it's an all-in-one kinda meal.
Tomato Spinach White Pizza by On Ty's Plate – Add decadence and sophistication to pizza night. This is such a simple and delicious pie!
Smoked Salmon Pizza by Skinny Spatula – If you love white pizza, you are bound to fall head over heels for this smoked salmon and brie pizza. This flavor is completely decadent and elegant.
Honey Prosciutto Flatbread Pizza by Simply Happenings – Spicy honey Prosciutto flatbread pizza is one awesome way to take pizza night to the next level. What a wonderful combination of flavors!
Fig Pizza by Marathons and Motivation – Classy, delicious, and really easy to make. Combine 4 ingredients and create a very delicious dinner option!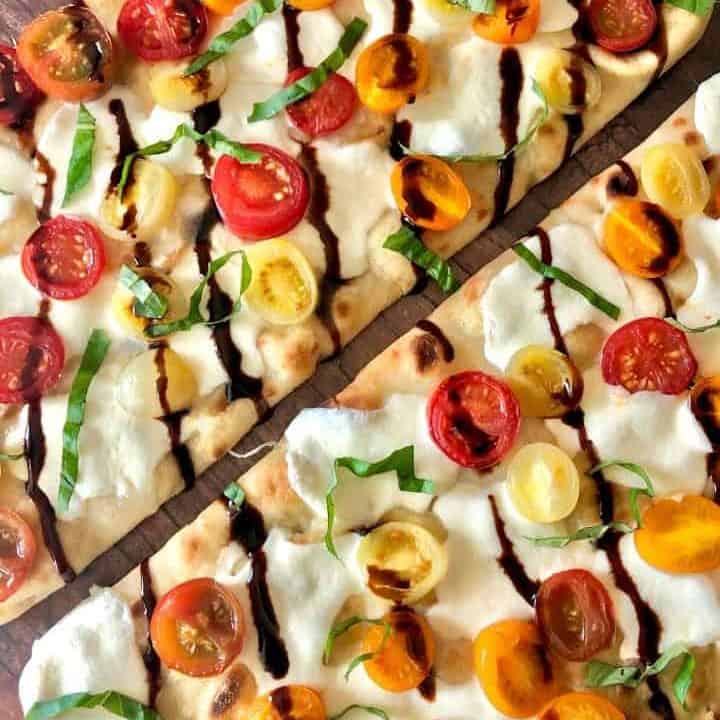 Easy Caprese Pizza by Hoorah to Health – Bring the flavors of a caprese salad to everyone's favorite dinner; pizza! This easy recipe is perfect for summer entertaining or a quick meal at home.
Calabrese Pizza by Marcellina Cucina – Highlights the wonderful flavors of Southern Italy – olives, anchovies, and capers with a hint of heat. You will love the wonderful homemade crust.
Goat Cheese Cherry Pizza by Healthy Family Project – Fresh cherries, goat cheese, and arugula pair for a delicious combination, and the balsamic glaze adds a touch of sweetness that really pulls this pizza together.
Apple Beet and Caramelized Onion Pizza by Salty Canary – No need to order out for a fancy pizza. This pretty recipe is so good for you and is really easy to make too.
Crab Pizza by Housewives of Frederick County – What could be fancier than adding crab to pizza? This recipe is completely epic for anyone who loves buttery crab meat!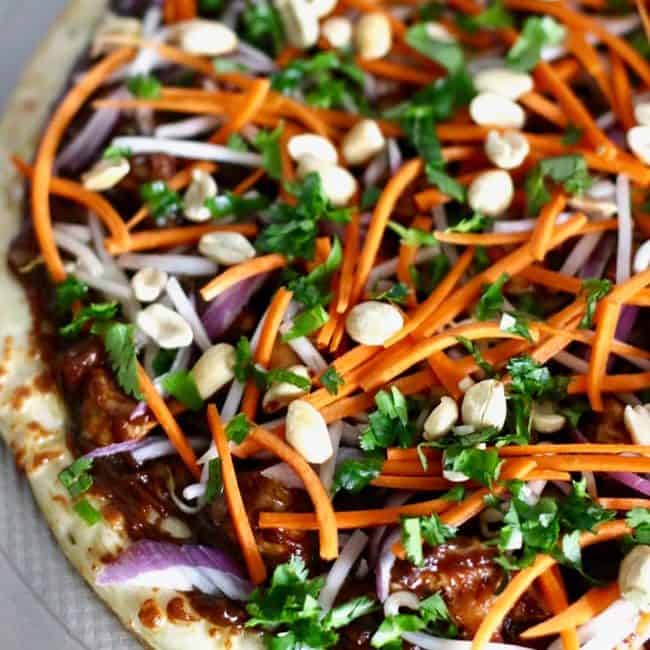 Thai Chicken Pizza by Urban Bliss Life – This CPK Copycat Thai Chicken Pizza recipe is bound to become your new favorite homemade pizza! It's packed with veggies and the most delicious peanut sauce!
Korean Pizza by Went Here 8 This – Made with a creamy kimchi pizza sauce, topped with marinated bulgogi beef, kimchi, burrata, and a fried egg if you please – you're going to fall in love with this Korean Pizza!
Pumpkin Pizza by The Daring Kitchen – Pumpkin on Pizza? It may sound odd, but trust me; you will be amazed by this vegan pizza!
Shrimp and Grits Pizza by The Good Hearted Woman – Bring some southern goodness to pizza night with this one-of-a-kind pizza that is pure comfort by the slice.
BBQ Brisket Pizza by Stef's Eats and Sweets – Our favorite way to put leftover brisket to good use is topping a pizza with it! This is the perfect pizza to pop on the grill for a one-of-a-kind meal.
Enjoy your Pizza
Whether you're looking for the perfect pizza to serve at a dinner party or to enjoy as a special meal – you're sure to find several recipes you'll want to try!
Which recipes do you plan to try?