Fun Treats Perfect for Making With Kids
By: A Crazy Family | Updated: 26th June 2023
Spending quality time with your kid is a great way to bond with them by spending time in the kitchen making your child's favorite treats.
There are some great benefits to cooking with your kids, and you can really make the most of it by taking the time to make fun treats your child will remember when they are much older.
Every time you make a fun treat for your family with your child's help, they will learn to associate that treat with happy memories of spending time with you.
The Benefits of Cooking With Kids
Cooking with your child is a great bonding activity that can help you connect with your child in a new way. Food is a driving force that has stuck with us through the evolution of mankind.
For generations, we have gathered together with food making connections with others. This can be a powerful tool for connecting with your child. Try cooking with your children one on one for some great bonding time.
Cooking can be a great educational opportunity for your child. From learning how to read a recipe to measurements and even the science behind chemical and physical reactions your child can learn so much in the kitchen with you.
Take the time to work with your child in the kitchen to make concepts like fractions less intimidating.
Your child can learn basic life skills. Everyone needs to know how to prepare food for themselves.
Taking the time to cook with your child in the kitchen is a great way to know for certain that your child will know their way around the kitchen for making meals when they are hungry.
This will save you in their teen years when they are hungry more often than not as well as give you some peace of mind when they are all grown up and living on their own.
Fun Treats to Make With Kids
Cooking any meal with your kids can be a lot of fun, and having your children take turns joining you in the kitchen to cook dinner is a great way to get one-on-one time with them.
But you can really benefit from making fun and easy treats with your kids that can get them excited about cooking.
Here are a few fun treats that you can use to get your kids in the kitchen and have fun with you.
Rice Krispie Treats
Rice Krispie treats are a classic treat kids love. They are simple and easy to make.
And because the entire process is done without the oven, kids can easily help with every part of making rice crispy treats, and you can even have your child help to cut out shapes and decorate them after they have hardened.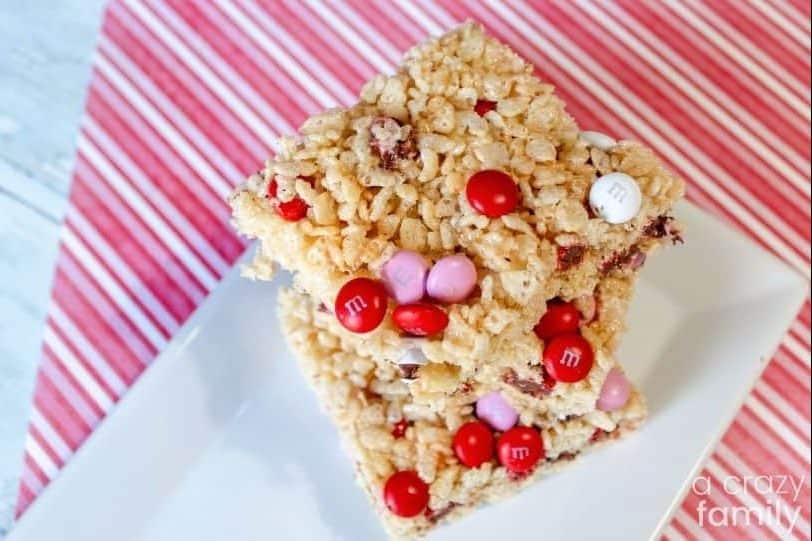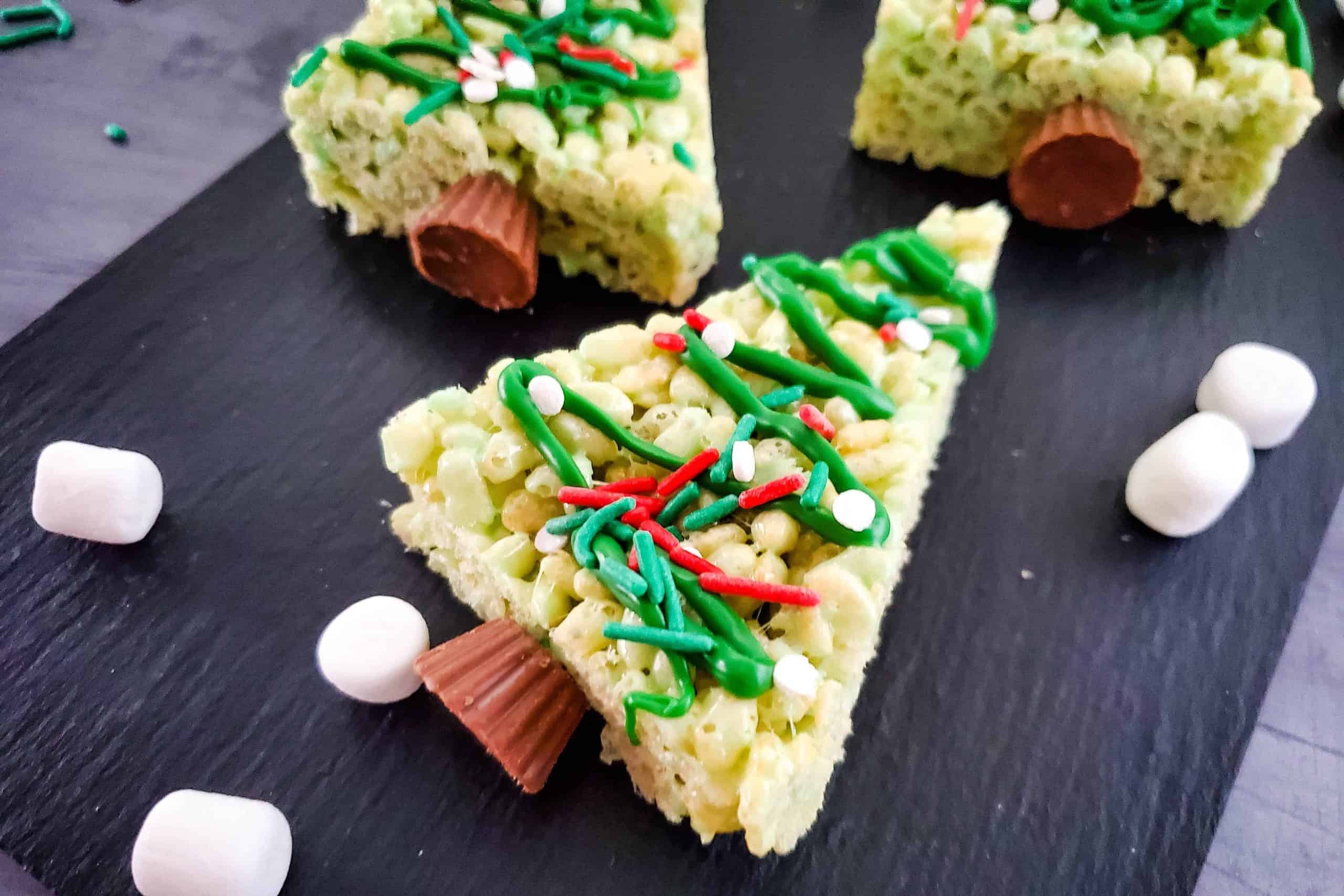 Kids will love making these Christmas tree Krispie Treats, or the Valentine's Rice Krispie treats. Both are soft, chewy, and delicious!
Cookies
Baking cookies is a classic kitchen activity to enjoy with your kids. Most of us have a great memory of making fresh homemade cookies with someone we love.
This may be baking Christmas cookies or biting into a warm gooey chocolate chip cookie on a cold winter day, but you can not ignore how wonderful that memory is.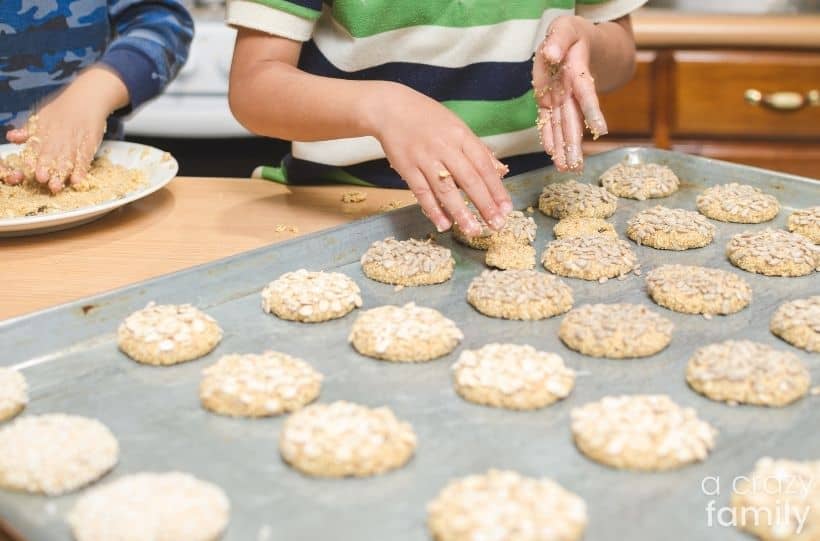 Baking cookies is a great opportunity to talk about the science of baking with your kids and to see what happens when you make changes to a classic recipe.
Try these s'mores cookies that'll make you think you're relaxing by the fire at your favorite campsite!
S'mores
In the summertime, you can take the cooking outside to the grill or fire pit for a fun and simple batch of smores.
These summertime stages are a lot of fun to enjoy with your child. If you think back, odds are you have at least one great memory with smores. Make that memory for your child looking back on having a great time with you.
Caramel Corn
Caramel popcorn is a lot of fun, and it can be even more fun to make yourself. You can easily make your own caramel popcorn at home using some everyday ingredients like sugar and butter.
Then mix this into your popcorn. Kids love to help form caramel popcorn balls, and they are always willing to help stir the caramel.
And find lots of easy and oh-so-delicious yummy popcorn recipes to try here.
Brownie Sundaes
Brownies are a lot of fun to make with your kids, and you can use all kinds of mix-ins to make them fun and unique, but you can do something even better after you make them.
Use your homemade brownies while they are still piping hot to make the best hot fudge sundaes ever.
No Churn Ice Cream
Ice cream is a summer staple and a perfect treat for making with your kids. If you do not have an ice cream maker, take advantage o a no-churn ice cream recipe.
This allows you to use a few kitchen staples and some fun mix-ins to make endless flavors of ice cream with your kids. This treat is full of possibilities with its endless combinations.
Smoothies
Smoothies are a great option for cooking with kids, as no actual heat is needed.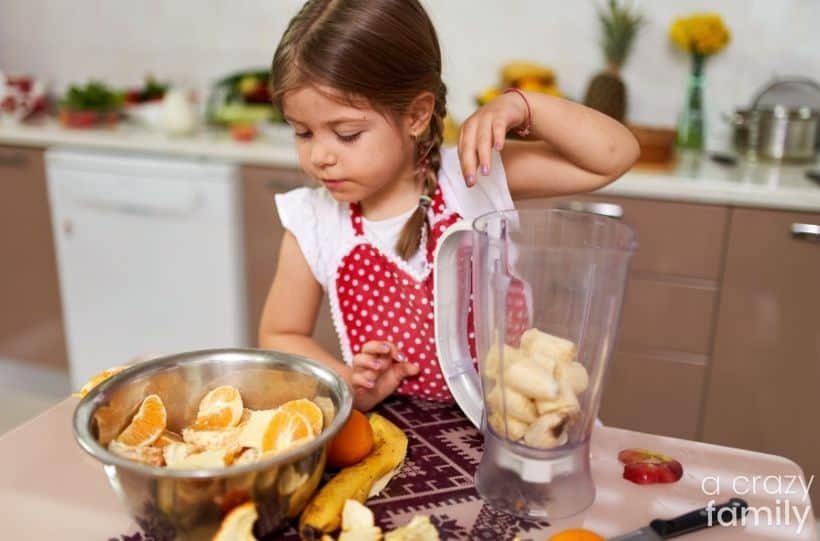 This is a great opportunity to talk to your child about making healthy food choices while you load up your smoothies with fruits, vegetables, and yogurt.
This makes a great snack or breakfast that is simple and fun to enjoy with your child.
Homemade Pizza
Grab the mixer and whip up some pizza crust, then have your kids help to shape and load your homemade pizza up with fun toppings.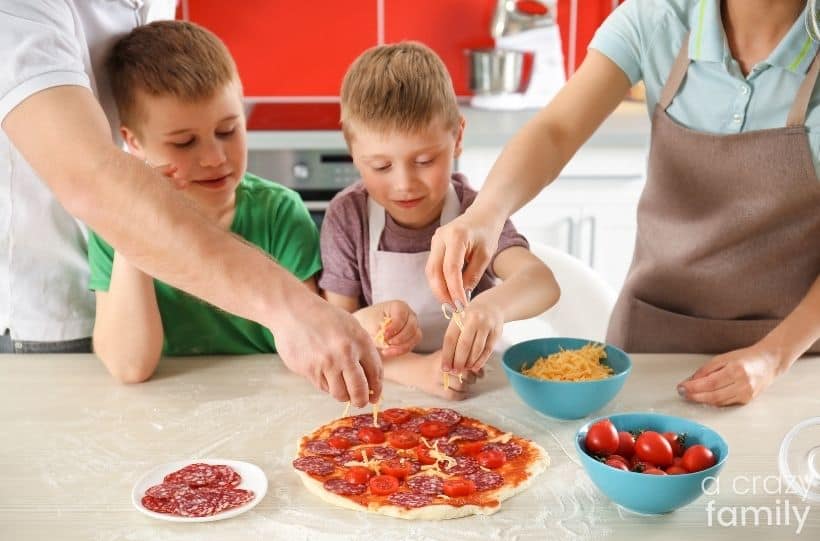 This is a great way to save money over buying pizza while making great memories with your kids as you pile on all of their favorite toppings, create funny faces, and turn your art into a meal.
Make Caramel Apples
If you are looking for a fun fall treat for your kids, always remember to take the time to make caramel or candy apples with your kids.
This can be a lot of fun, and you can even wrap these up in cellophane and give them out to friends and family as a surprise.
Kids love making fun and simple treats like this rather than giving them away to the people they love.
Some of our Favorite Fun Treats to Make With Kids