Choosing The Best Pet For Your Kid
By: Vickie | Updated: 18th April 2022
Every parent has confronted himself with his child's desire to own a pet. Even if you agree, you must keep in mind that not every pet is suitable for every person. So read the following to make the best decision for your child.
It would help if you considered your child's age and the level of responsibility that he will have for the pet.
Remember that the ultimate responsibility for the well-being and health of a pet is the parent but the daily care and affection should be provided by the child.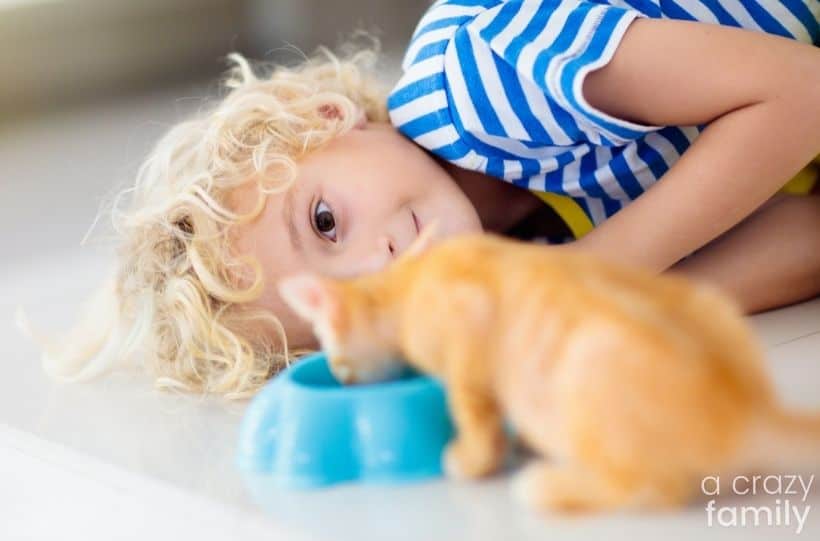 Having a pet may benefit the emotional development of children but also keep in mind that a little child under six may harm the pet without his intention. So, even if a pet might be considered interesting by your kid, you might need to be present when he handles it.
If you have a preschooler child, consider a guinea pig, a hamster, a fish, or a small bird.
Rabbits are not a very good idea for a little kid because they tend to be active at night or in the morning when the child is asleep or in school.
Try not to buy your little child a reptile because they are likely to infect him with salmonella.
As a parent, you can give some responsibilities to your child in the task of caring for the pet. Some of them may include cleaning the water or food bowls or helping in cleaning the cage after they remove the pet from it.
Birds
A small bird might be a good choice for a little child since you have a huge variety of sizes, colors, and personalities to select from. They can be trained by you or your kid into talking and they are also very interactive.
It is not very expensive to have a bird as a pet because it only eats pellets or home food. But pay attention that some of the birds are very fragile and small and might be involuntarily injured. Also, there is a disease named psittacosis that birds can carry and that might affect children.
Fish
One or more fishes represent another option since they are inexpensive and require very low maintenance. They are easy to feed and can be kept in reasonably simple aquariums. The only inconvenience is that the child can't have one-on-one interaction with his pet.
Rodents
Guinea pigs and hamsters are pretty inexpensive, require little attention, and are very entertaining. Just give them fresh food and water regularly and keep the house clean.
Some concerns about having a hamster or guinea pig as a pet include the fact that they can bite and they have relatively a short life which can affect the child mentally in some cases.
Dogs & Cats
Dogs and cats are suitable for bigger children as they require much more attention and the risk of the child getting bored of them also doesn't exist. They are perfect for children that don't socialize that much because they provide a lot of interaction and fun.
Dogs
Cats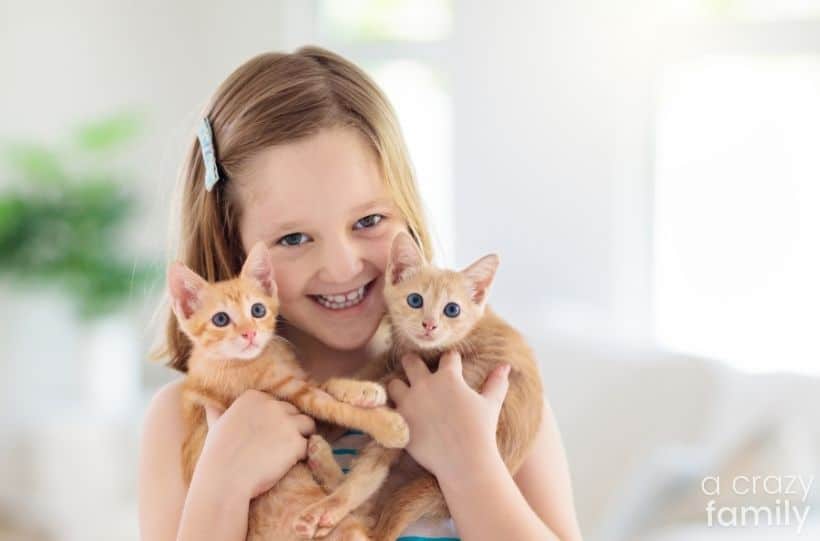 In conclusion, choosing the best type of pet for your child is the number one way to ensure a happy relationship between your child and animals, and if a happy relationship is present, their memories of that first pet will last a lifetime.