It's true — bacon makes everything taste better. It's the perfect combination of salty and smoky that enhances the flavor of just about any food.
This post may contain affiliate links, which means I may receive a commission if you click on a link and purchase something. As an Etsy and Amazon Associate I earn from qualifying purchases.
And these bacon-wrapped recipes prove that a little sizzle packs on loads of flavor.
I've put together a round-up of 31 of the most delicious bacon-wrapped goodies for your recipe arsenal. From bacon-wrapped peppers to potatoes, to hot dogs and even cheesy crackers, you'll find something here to please everybody.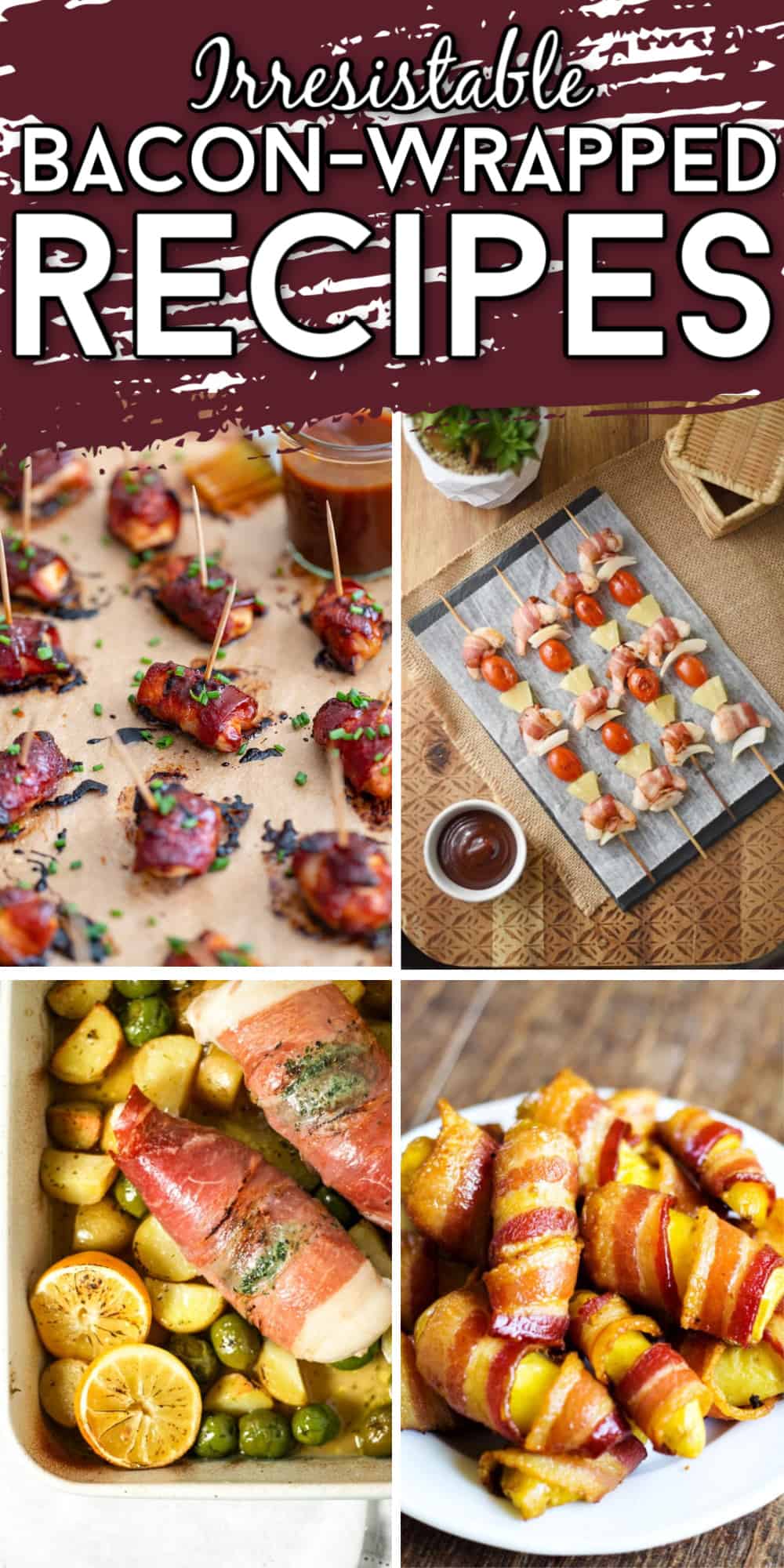 Try the french toast pigtails for lunch, or how about bacon-wrapped chicken with potatoes, lemon & olives for dinner. No matter which recipe you decide to make first, we're sure you are going to find a few new delicious foods to wrap with bacon.
HUNGRY YET? CHECK OUT OUR LIST OF BEST BACON-WRAPPED RECIPES BELOW:
1. Hawaiian Kebabs with Bacon-wrapped Shrimp and Pineapple
From Mighty Mrs → Click HERE for the Recipe How fun are these grilled Hawaiian kebabs?! You can't go wrong with this bacon, shrimp, and pineapple combination.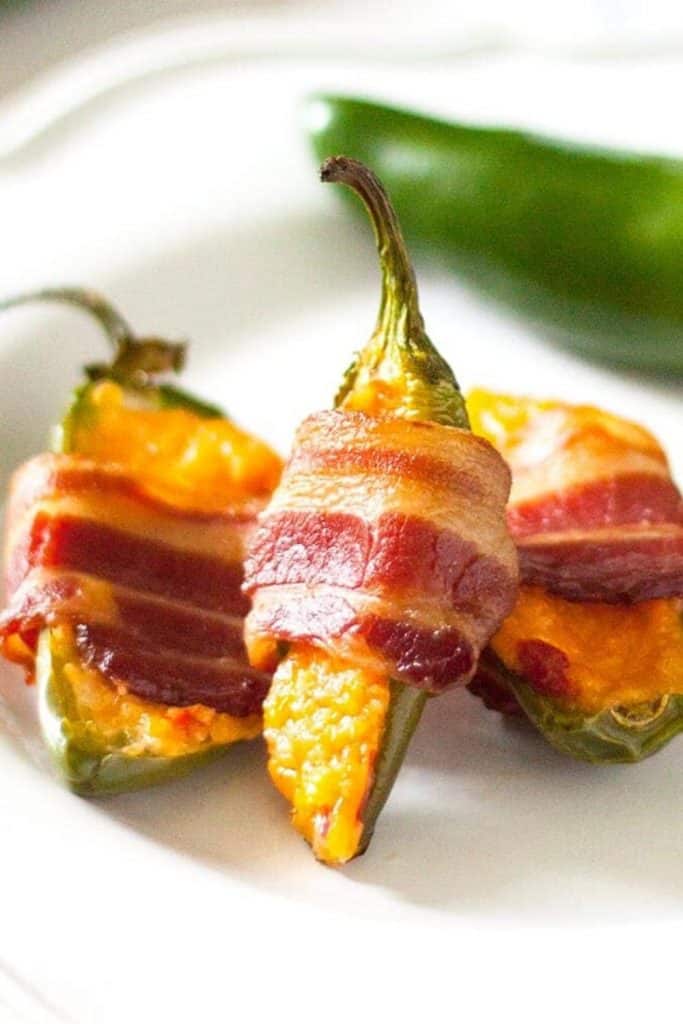 2. Bacon Wrapped Pimento Cheese Jalapenos
From Basil and Bubbly → Click HERE for the Recipe My favorite football appetizer. Bacon-Wrapped Pimento Cheese Jalapenos are full of spicy, gooey, bacony goodness, and your football fans will go crazy for them.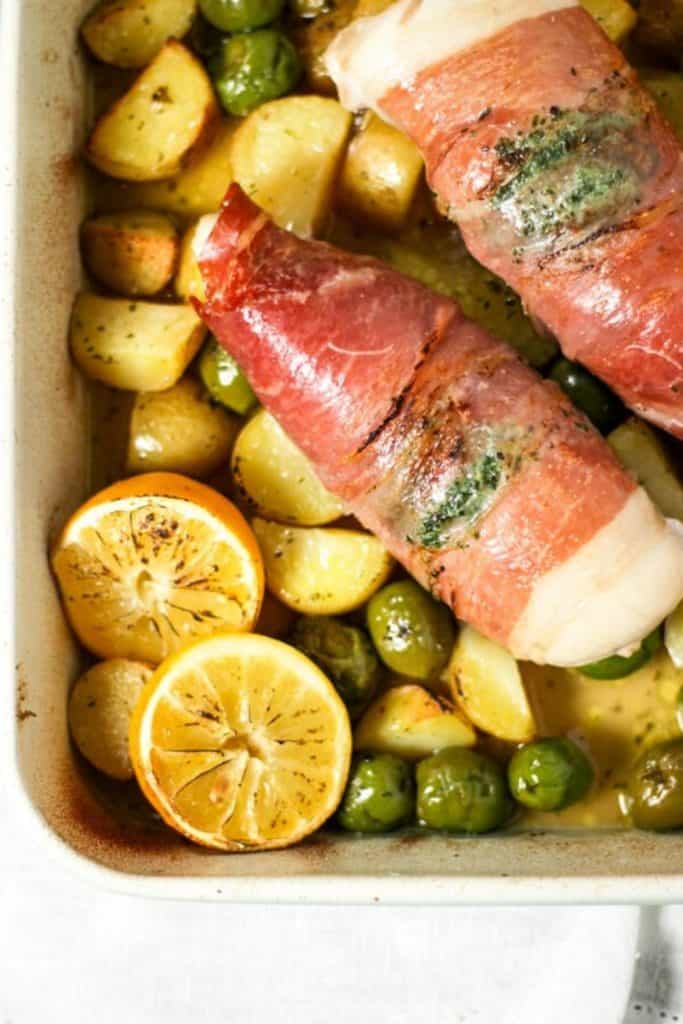 3. Bacon Wrapped Chicken Recipe with Potatoes, Lemon & Olives
From Taming Twins → Click HERE for the Recipe This Bacon Wrapped Chicken is a quick and easy mid-week dinner recipe. Stuffed with herb butter and baked in the oven.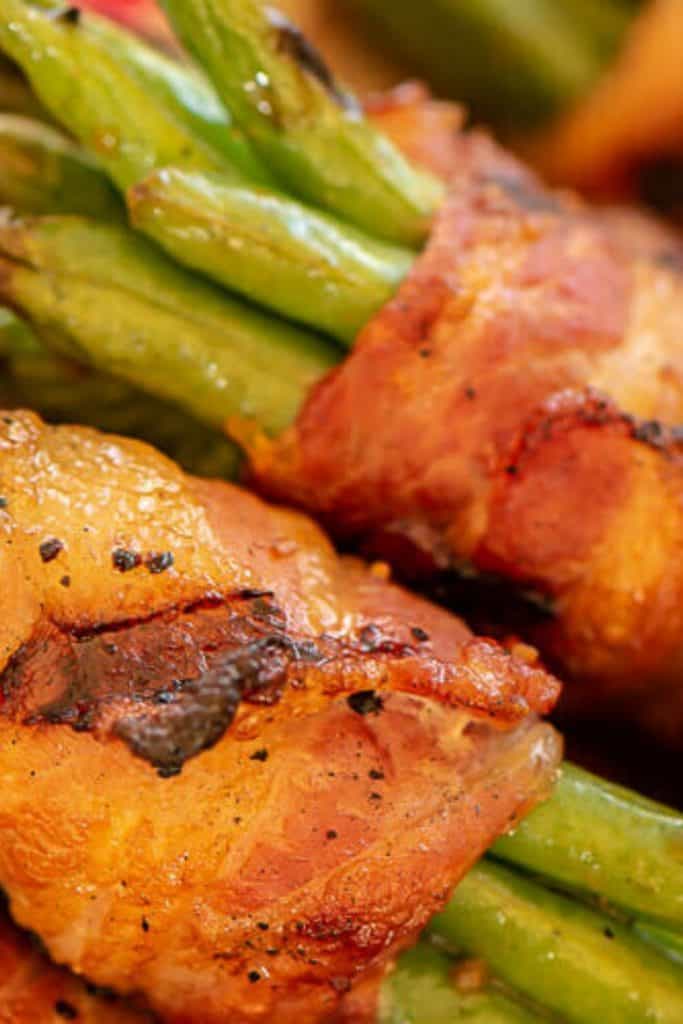 4. Asian Bacon Green Bean Bundles
From Kitchen Laughter → Click HERE for the Recipe Such a delicious and creative way to serve your vegetables. Your kids will totally devour these!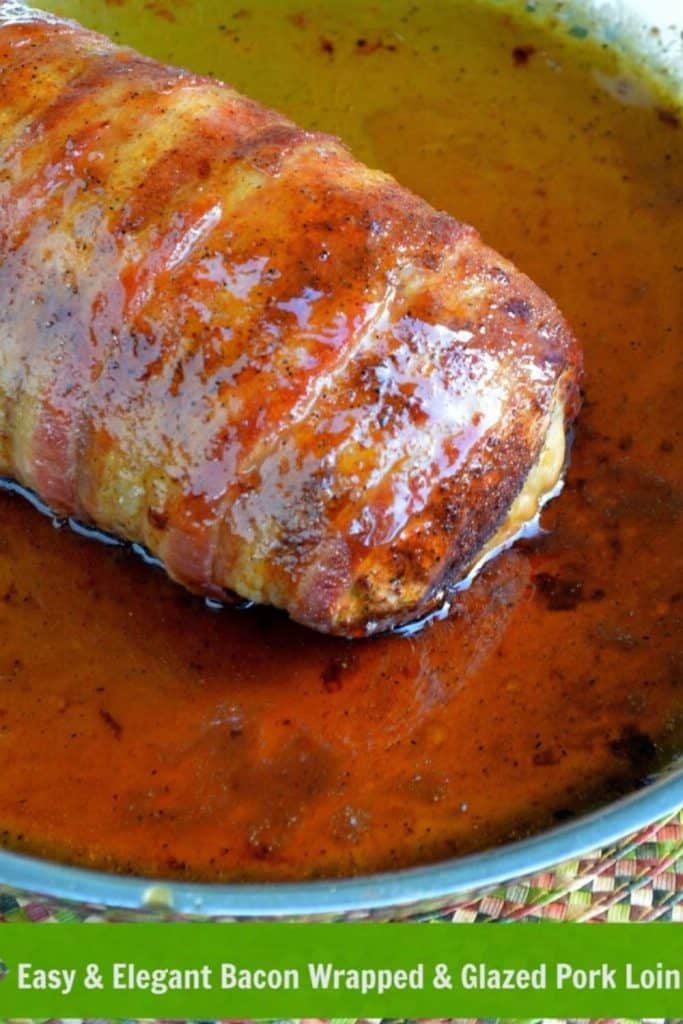 5. Bacon Wrapped Pork Loin
From Souffle Bombay → Click HERE for the Recipe Glazed Bacon Wrapped Pork. Easy to make and works as a weeknight dinner or a weekend entertaining dish.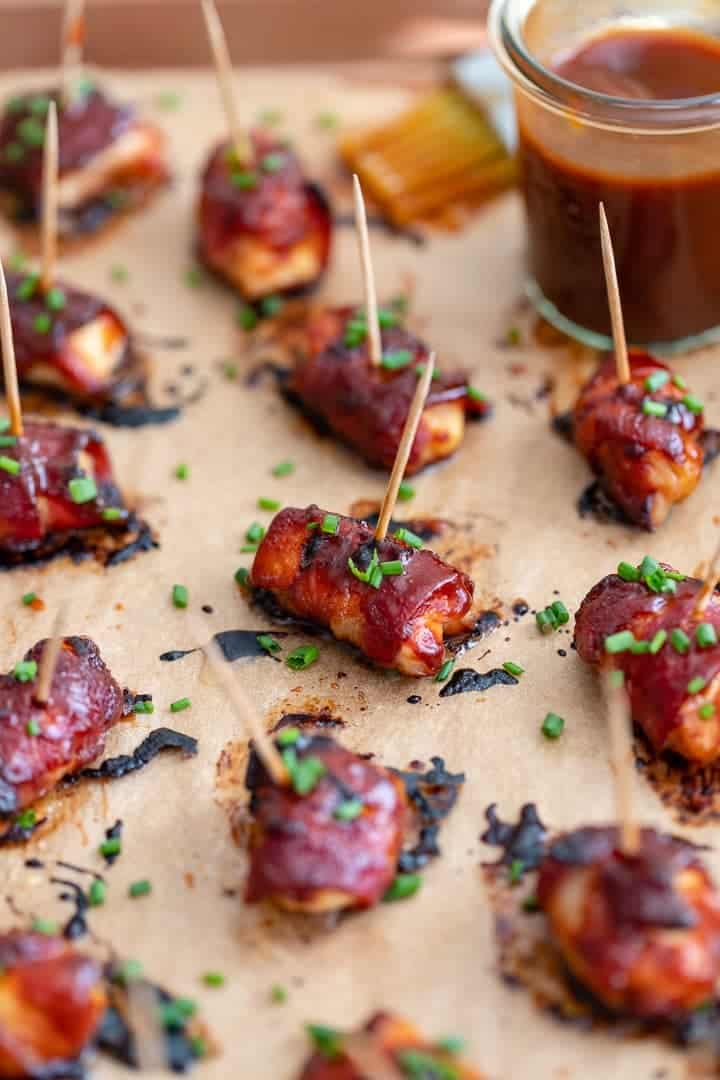 6. BBQ-Glazed Chicken Bacon Bites
From Nourish-and-Fete → Click HERE for the Recipe BBQ-glazed chicken bacon bites are the ultimate crowd-pleasing snack! So easy to make and with only 3 ingredients!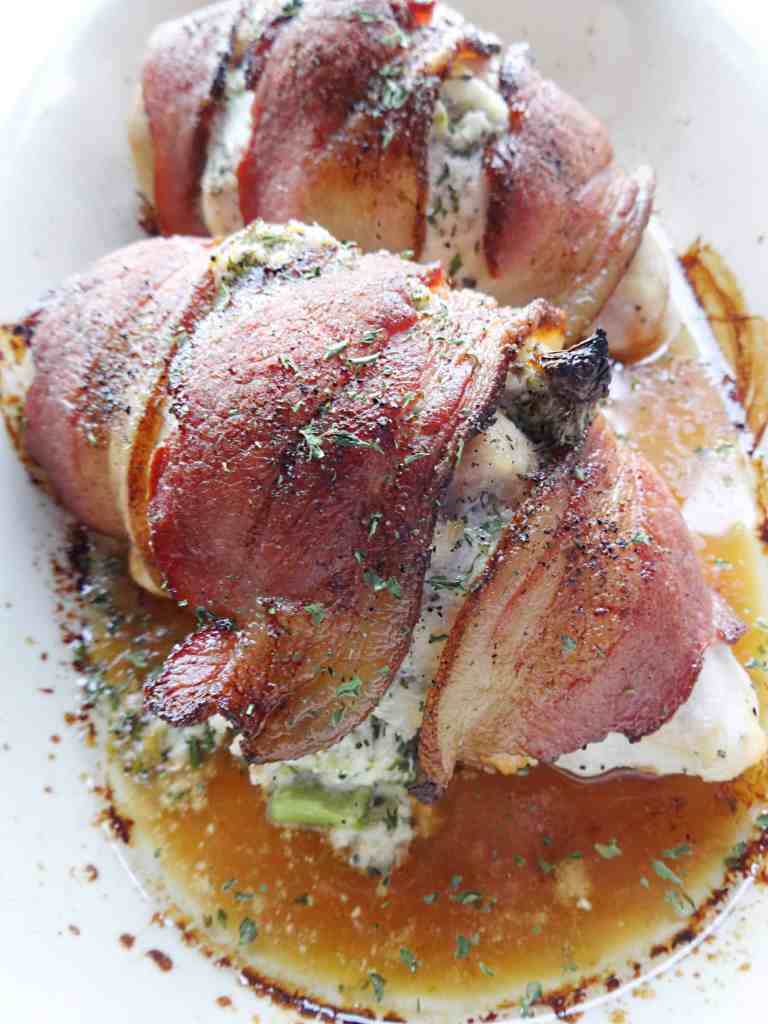 7. Bacon Wrapped Stuffed Chicken Breast with Broccoli
From Savory with Soul → Click HERE for the Recipe These Bacon Wrapped Stuffed Chicken Breasts are stuffed with a creamy, cheesy filling including broccoli – easy, delicious, and nutritious!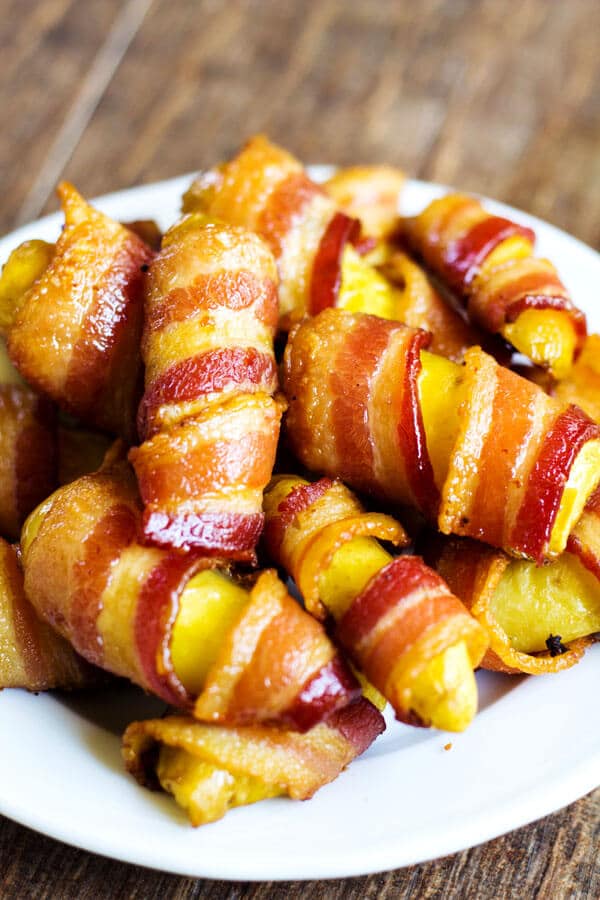 8. 3-Ingredient Bacon Wrapped Fingerling Potatoes
From Sweet & Savory by Shinee→ Click HERE for the Recipe Bacon and fingerling potatoes are all you need for these finger-licking appetizers. These savory little bites are full of flavor!
9. Honey Mustard Bacon Wrapped Chicken Bites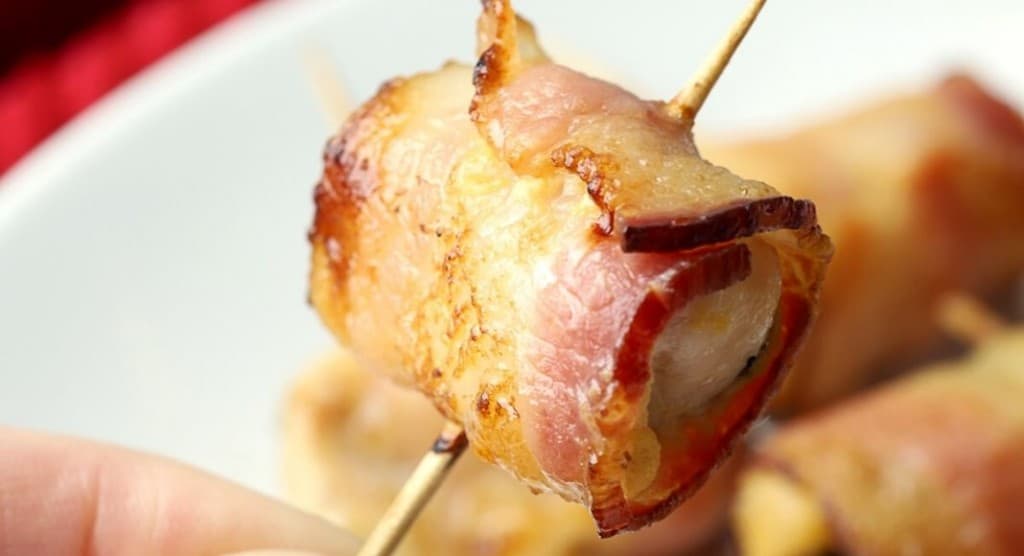 Honey Mustard Bacon Wrapped Chicken Bites are an easy to assemble, four-ingredient appetizer that's perfect for parties, snacking, and Sunday football. These flavorful chicken bites make a fantastic finger food snack!
Bacon Wrapped Chicken Tenders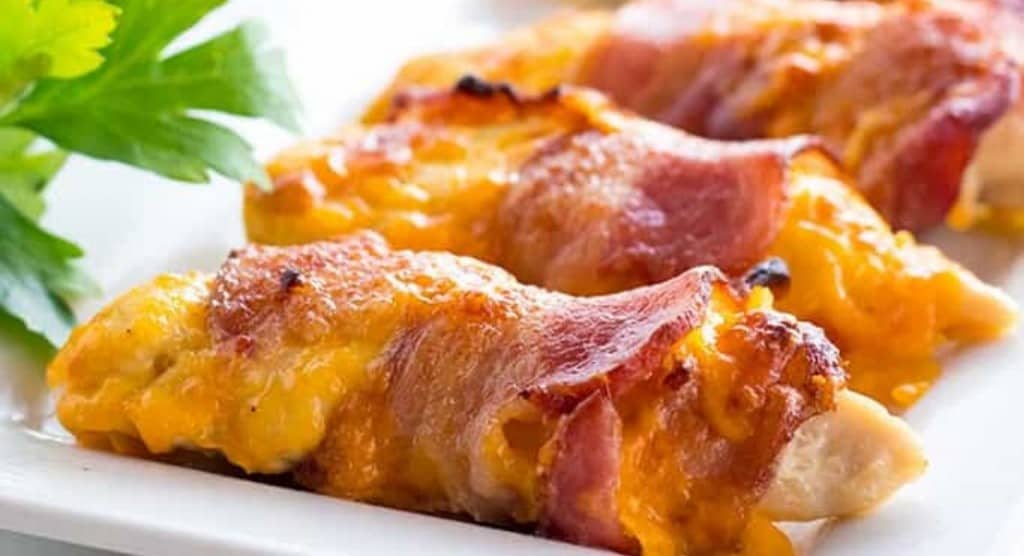 This easy baked bacon wrapped chicken tenders recipe needs just 3 common ingredients – chicken, bacon, and cheese! And they're ready in under 30 minutes.
Bacon Wrapped Dogs with Habanero Coleslaw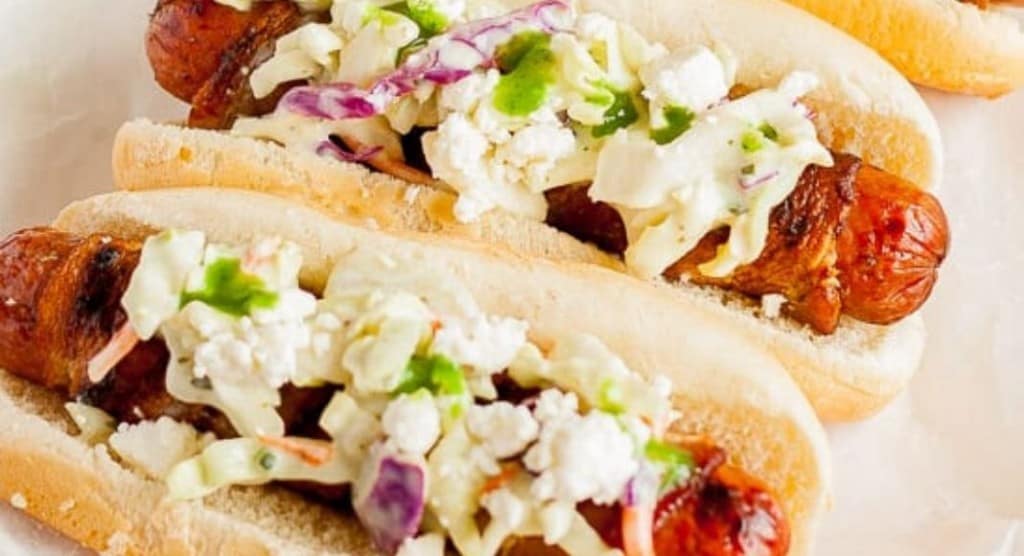 These barbecue bacon-wrapped hot dogs, topped with spicy homemade habanero coleslaw and queso blanco cheese are perfect for summer gatherings or tailgating.
Bacon-wrapped pineapple bites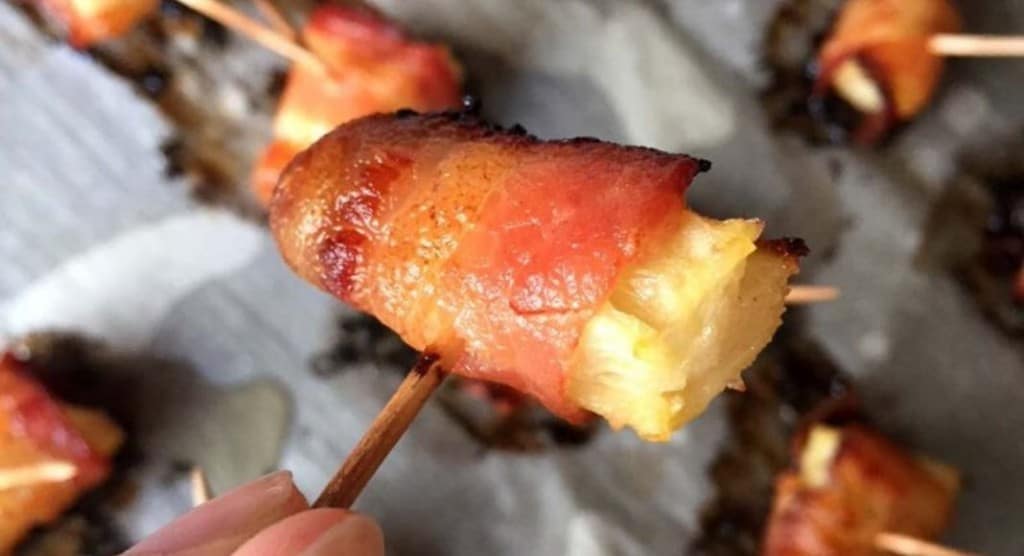 These bacon-wrapped pineapple bites are amazing! Sweet pineapple wrapped inside the crispy bacon – how many are you going to eat? These fresh pineapple slices are individually wrapped with bacon, secured with toothpicks and baked in the oven until the bacon is brown and crispy!
French Toast Pigtails (Roll ups)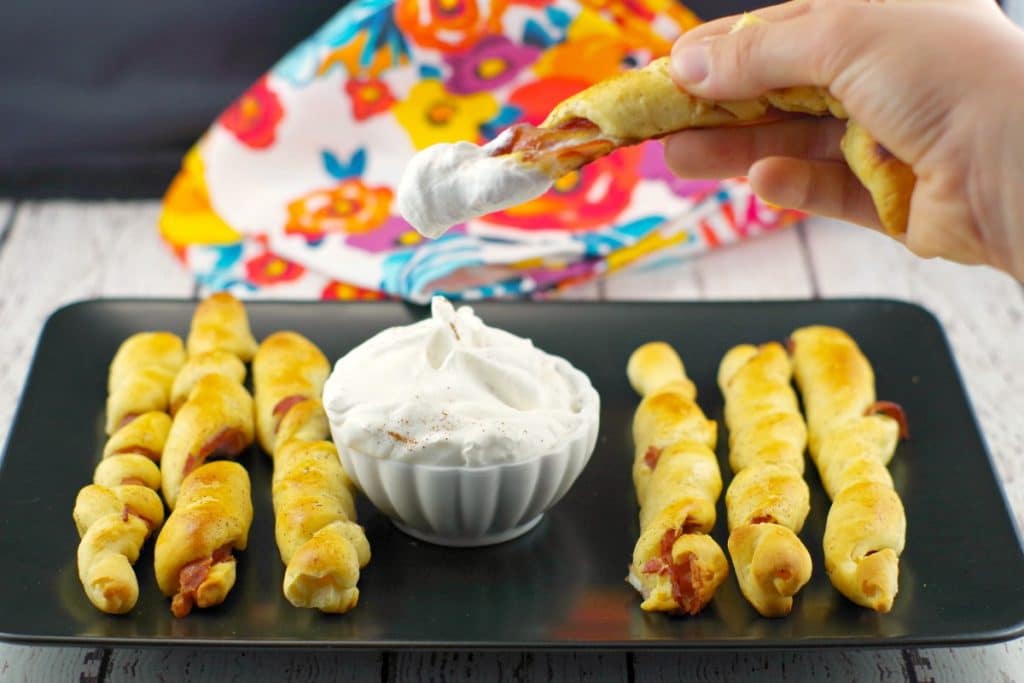 This Pigs in a Blanket and French Toast Roll up hybrid is fun, fast and easy! Made with Pillsbury wiener wraps and bacon, it's a breakfast finger food you can make ahead and leave out for the kids to munch on. Perfect for your next family or work breakfast or brunch potluck!
Bacon Wrapped Water Chestnuts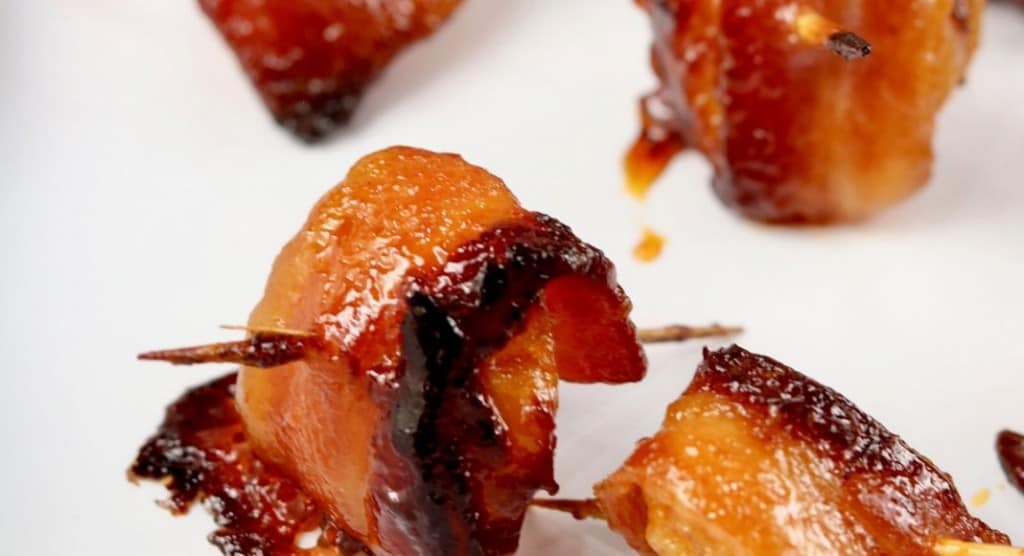 Bacon-Wrapped Water Chestnuts are an incredibly delicious appetizer that is super simple to make for holidays, parties and game-day get-togethers. Only 3 ingredients in this easy appetizer!
Bacon Wrapped Asparagus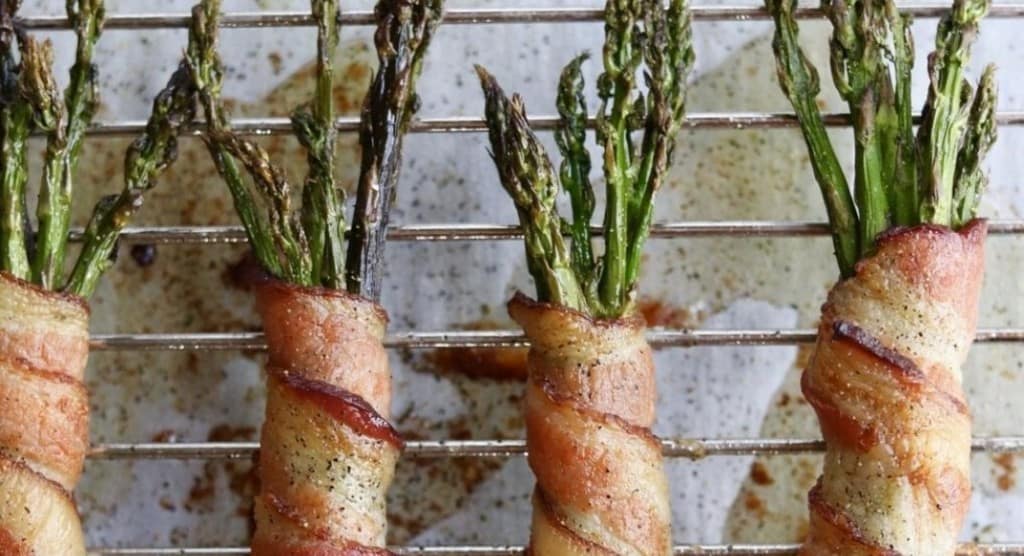 This is the perfect appetizer or side dish for holidays and parties. I'm telling you, people are always SO impressed by this dish! Serve and watch your guests go wild!
Spinach Stuffed Chicken Breasts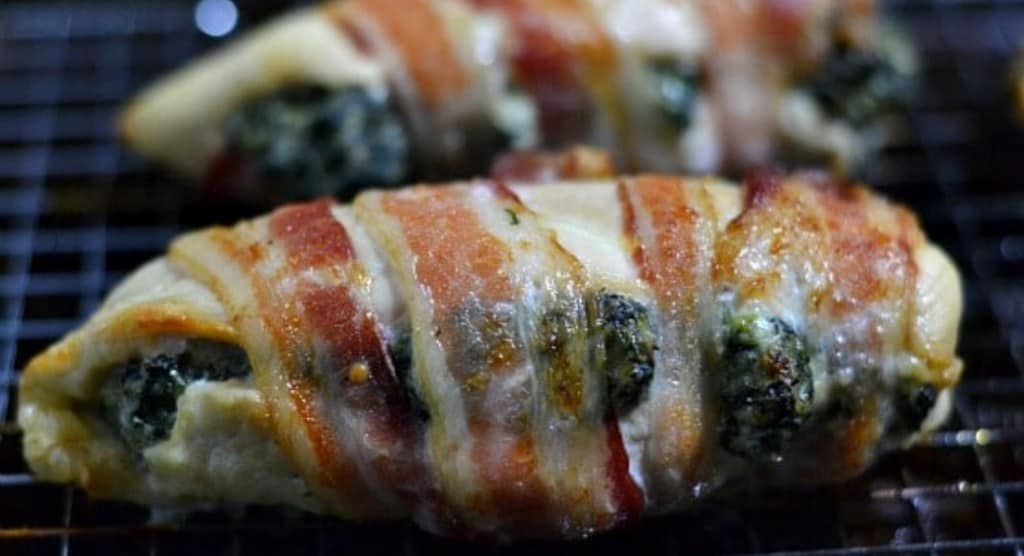 Scrumptious Spinach Stuffed Chicken Breasts with Cream Cheese are wrapped in bacon for extra delicious flavors! Make this perfect easy dish for your family and guests.
Campfire Bacon Wrapped Hot Dogs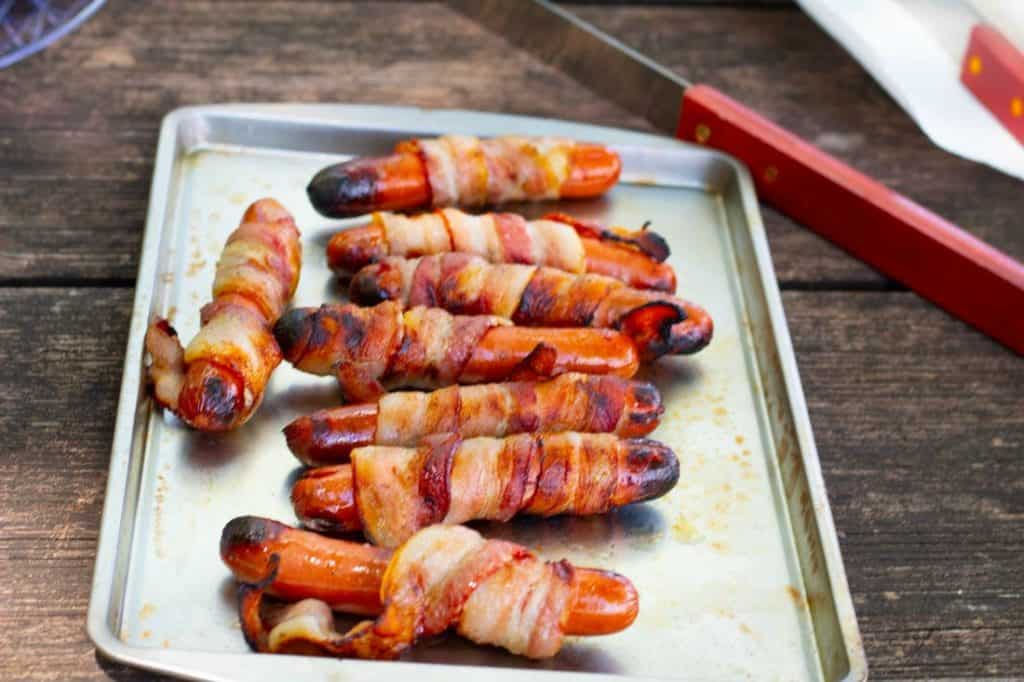 These Bacon Wrapped Hot Dogs are easy to make over a campfire or on a grill. They're taste delicious and make a great addition to any meal.
Bacon Wrapped Dates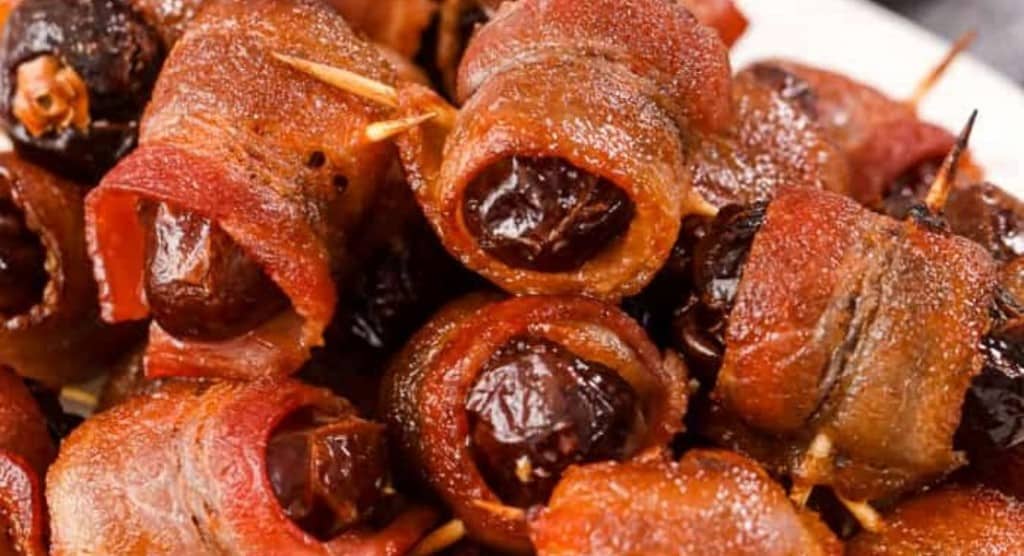 Bacon-wrapped dates are an easy, elegant, and delicious appetizer that will be the hit of your party. Rich, sweet dates are stuffed with almonds (or cheese), wrapped in bacon, brushed with a sweet heat glaze and baked until crisp and warm.
Bacon Wrapped Cheesy Crackers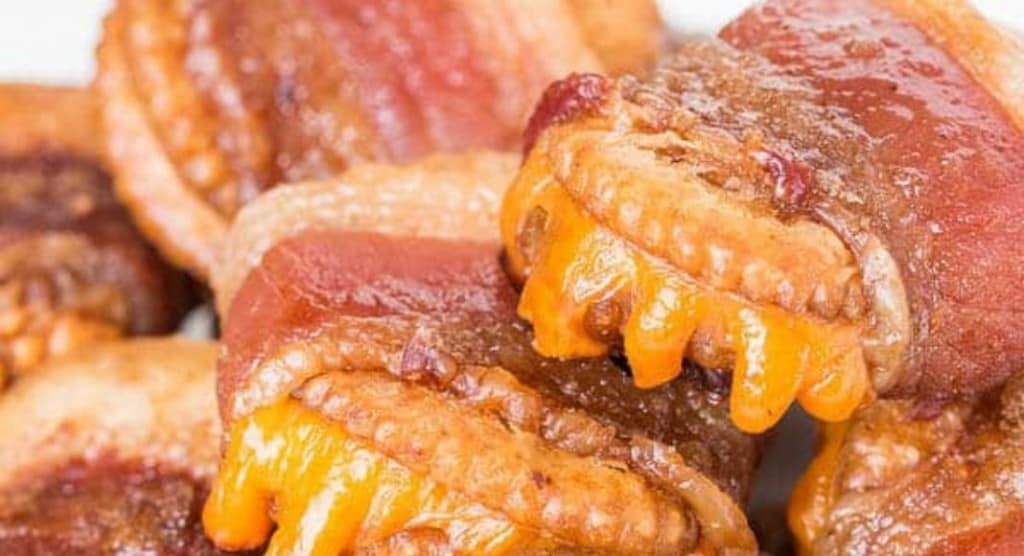 Bacon-wrapped cheesy crackers – super addicting, super easy make-ahead appetizer with just 4 ingredients!
Bacon Wrapped Brussels Sprouts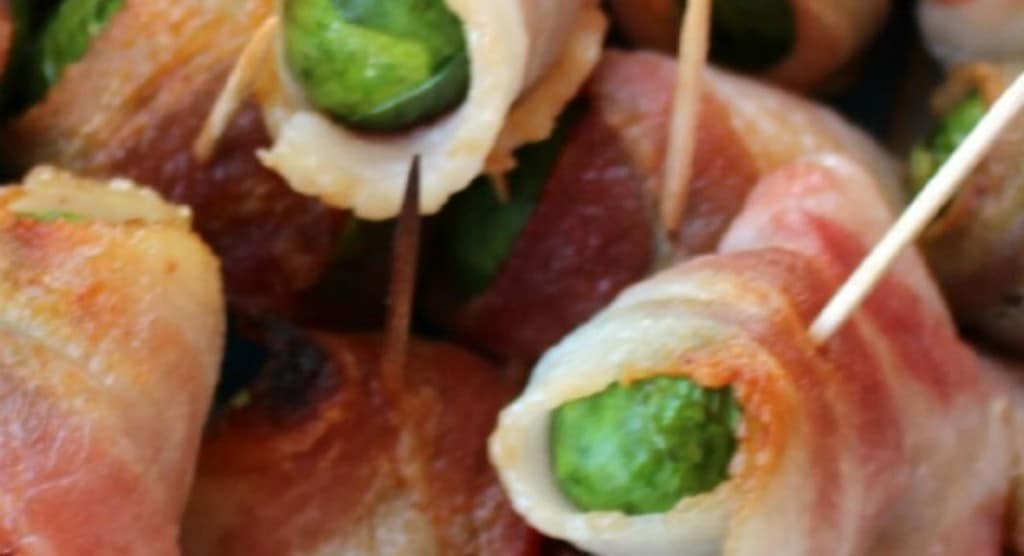 These are perfect for an appetizer or a side dish.
CHICKEN MINI ROAST WITH STUFFING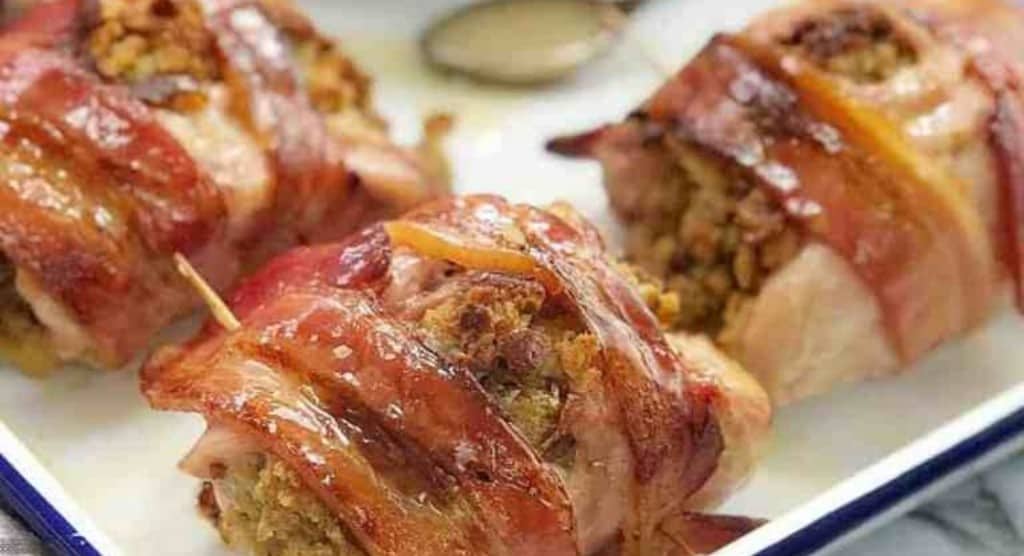 Roast chicken on a weeknight? The answer is my Chicken Mini Roast with Stuffing. Roast chicken, stuffing & gravy in under 1 hour!
Super Fast and Easy Bacon Wrapped Mushroom Kabobs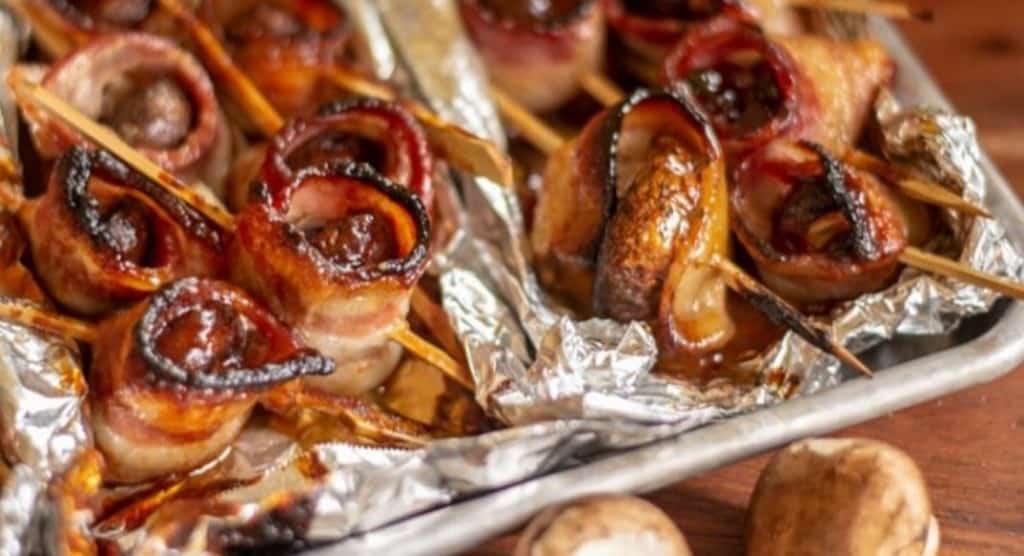 These Oven Baked Bacon Wrapped Mushrooms are super simple and oh-so-good!
Dinosaur Eggs AKA Spicy Meat Bombs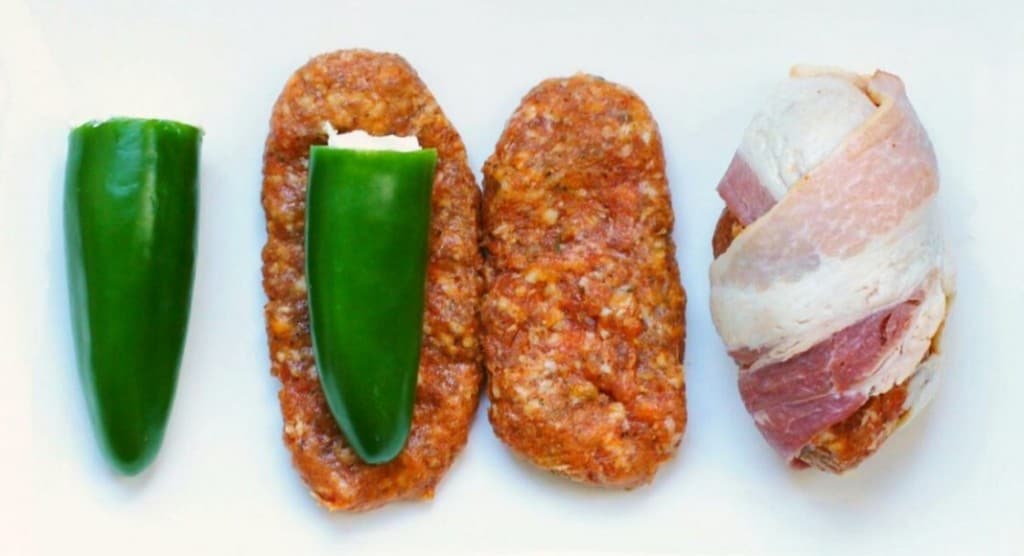 Dinosaur Eggs are the ultimate summer barbecue treat for meat n spice lovers. Made with cheese stuffed jalapenos wrapped in sausage then bacon, they are the ultimate BBQ appetizer!
BACON WRAPPED PORK CHOPS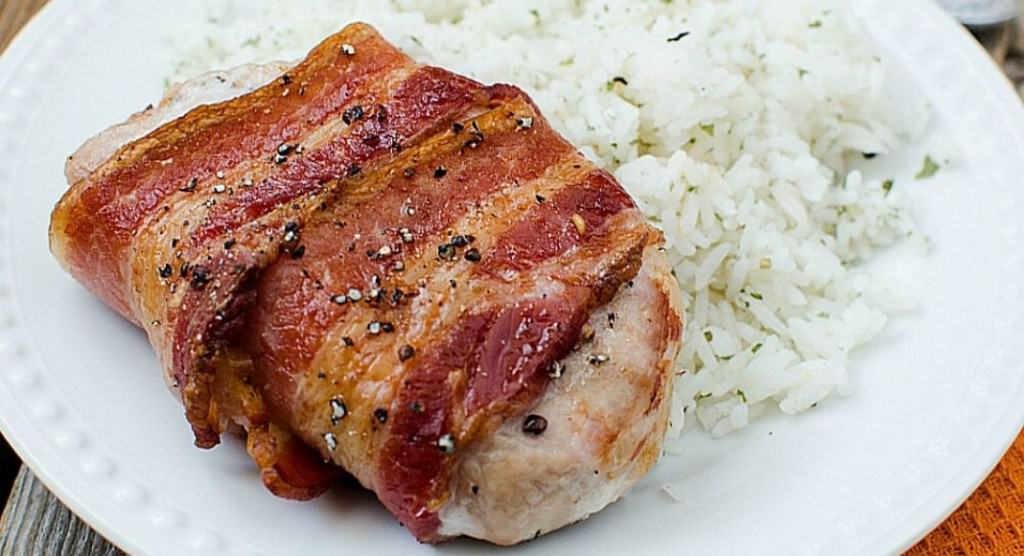 These Bacon Wrapped Pork Chops are one of the most delicious and easy dinners you can make! With only three ingredients, everyone will be impressed by this tasty dish!
SWEET AND SAVORY SAUSAGE APPETIZER AKA MEAT CANDY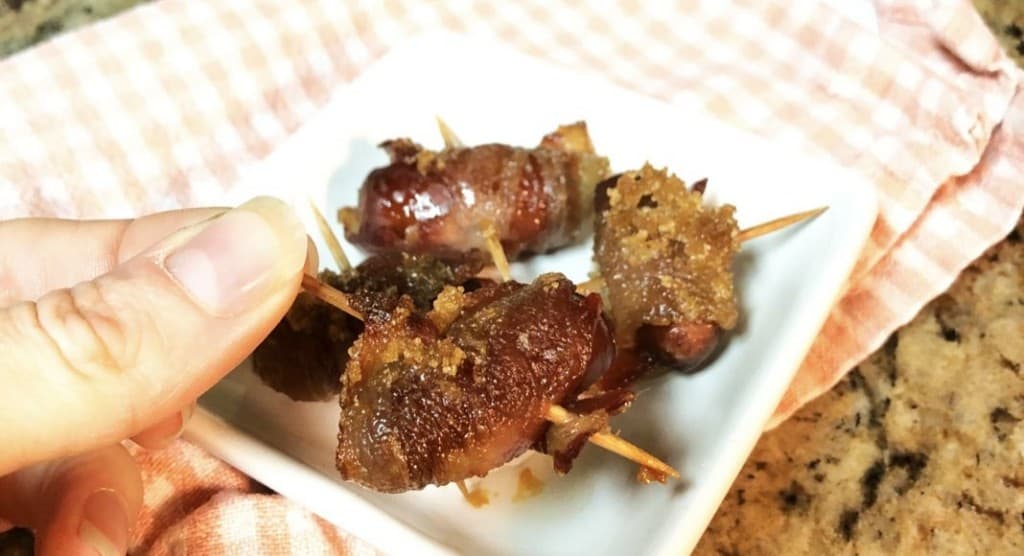 Every time we make this "meat candy" appetizer, guests are so impressed. It's easy to make and sure to please.
SLOW SMOKED MESQUITE BACON-WRAPPED PORK BITES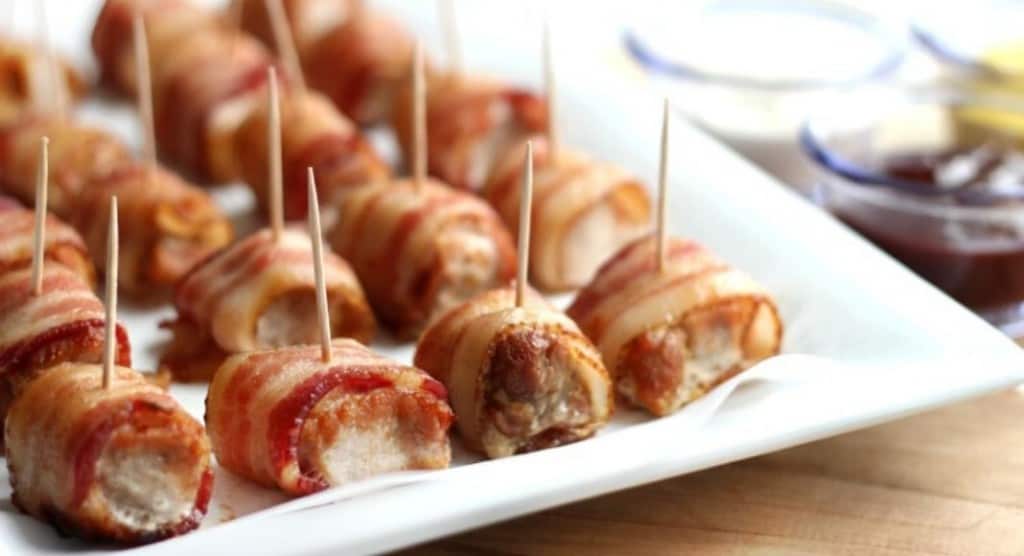 Slow Smoked Mesquite Marinated Fresh Pork Loin Filet is cut into bite-sized portions, wrapped in Smithfield Bacon, and baked to create the perfect appetizer for any party!
BACON WRAPPED EGG SALAD DOGS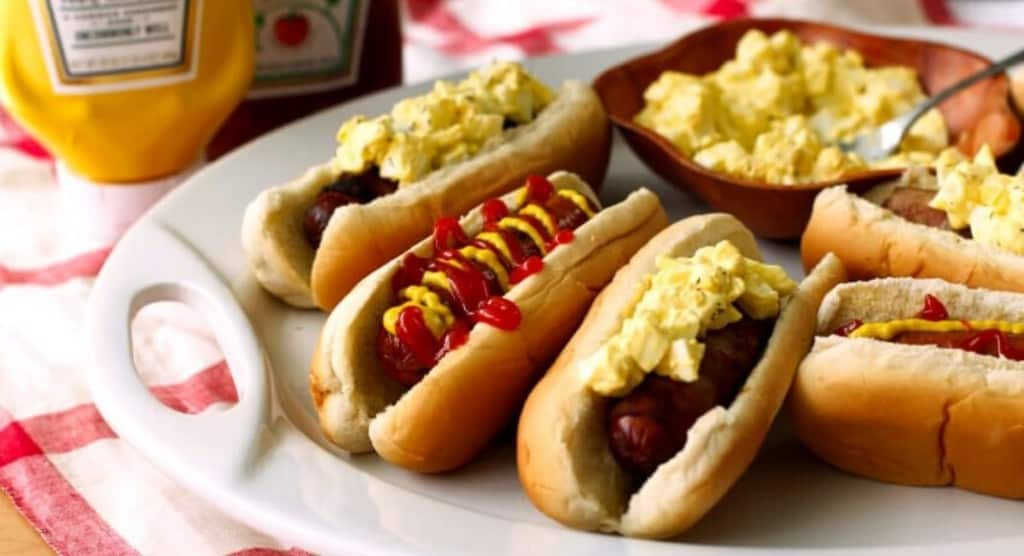 You'll want to make this delicious spin on the classic hot dog all summer long!
Bacon Wrapped Shrimp with Brown Sugar Bourbon Glaze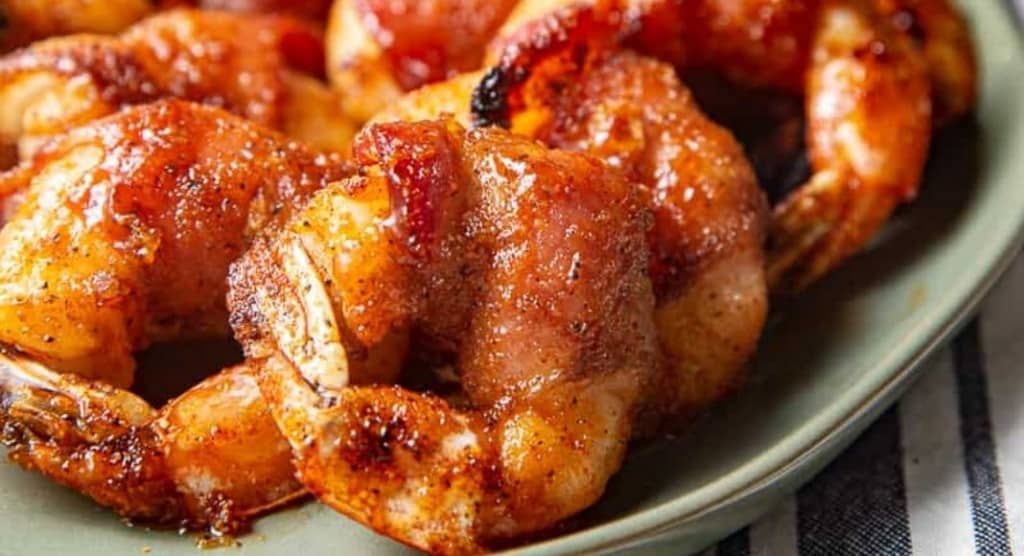 This shrimp appetizer is sweet, smoky, and salty with a punch of bourbon for fun.
Spicy Maple Bacon Chicken Drumsticks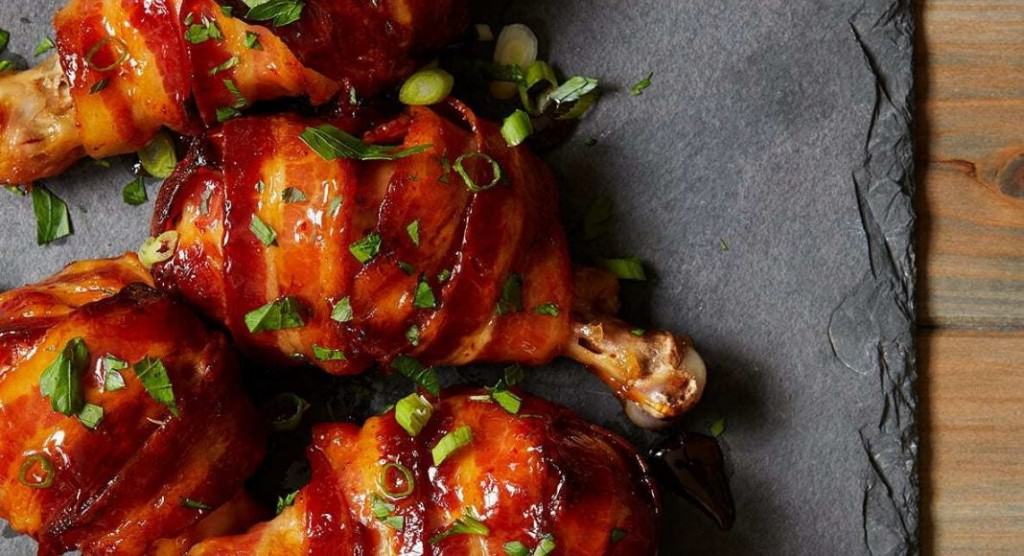 Spicy Maple Bacon Chicken Drumsticks make for sticky fingers and happiness. Easy enough for a weeknight, flavorful enough for game day and delicious enough for a comfort-food gathering.
Bacon Wrapped Fried Pickles Recipe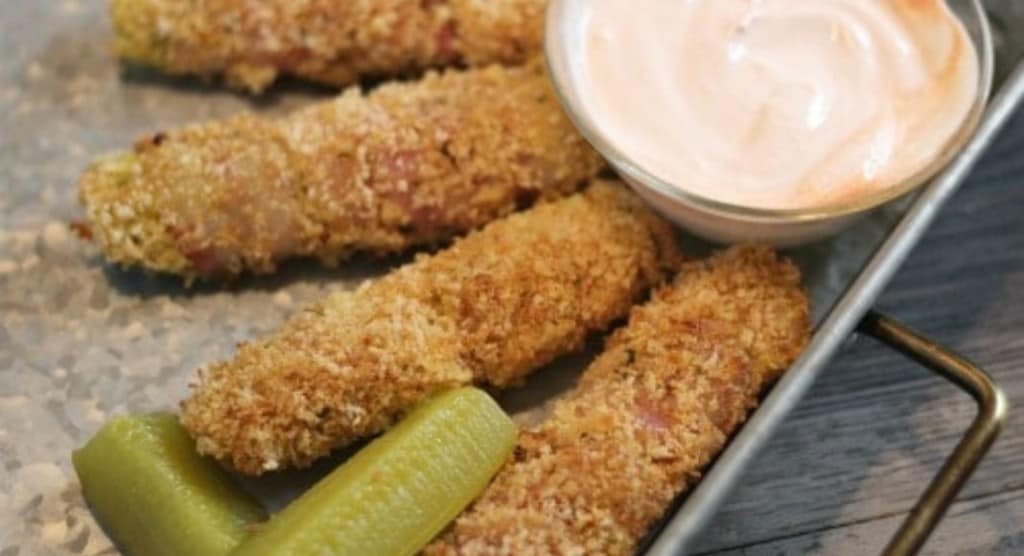 A delicious bacon and pickle combination with some extra crunch. It's perfect for your next tailgate or as a party appetizer.
BROWN SUGAR BACON WRAPPED SMOKIES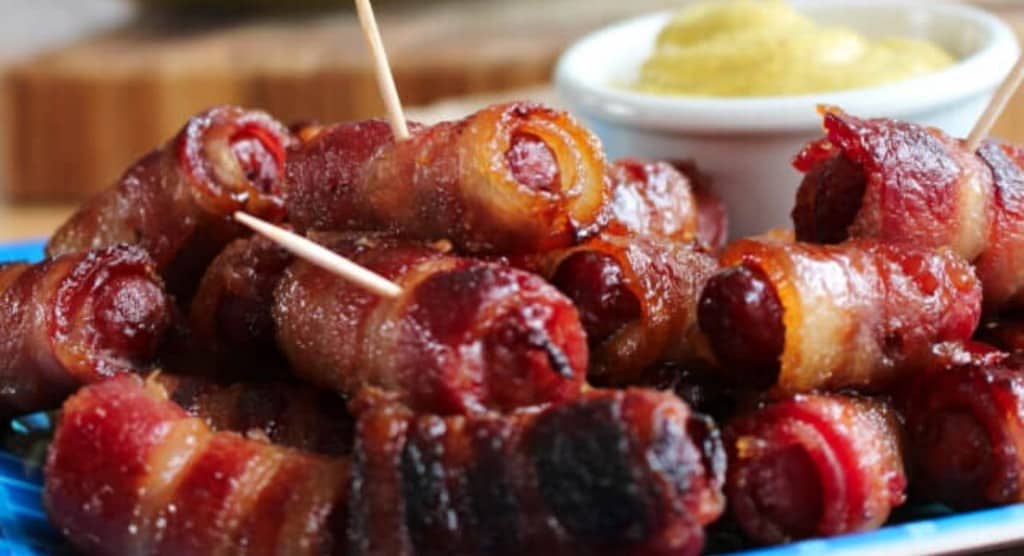 These 3-ingredient appetizers are always the first to disappear!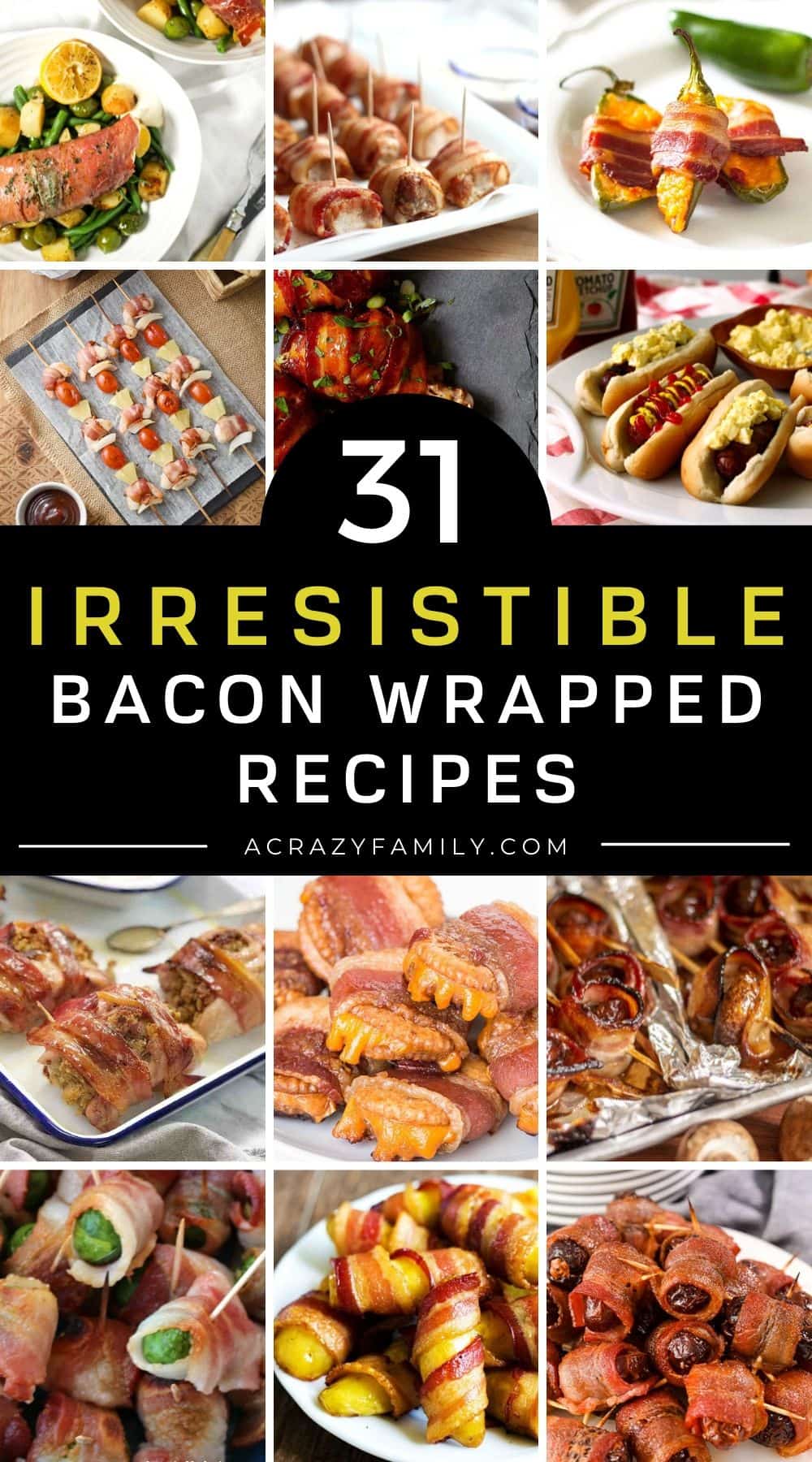 HOPE YOU ENJOYED THESE CREATIVE BACON WRAPPED RECIPES! BEFORE YOU GO, HERE ARE A FEW MORE DELICIOUS RECIPES YOU MIGHT ENJOY TODAY!