30+ Incredible Air Fryer Appetizers
Are you ready to spice up your party snacking? Air fryer appetizers are the perfect way to make party snacks that will tantalize the taste buds of any crowd.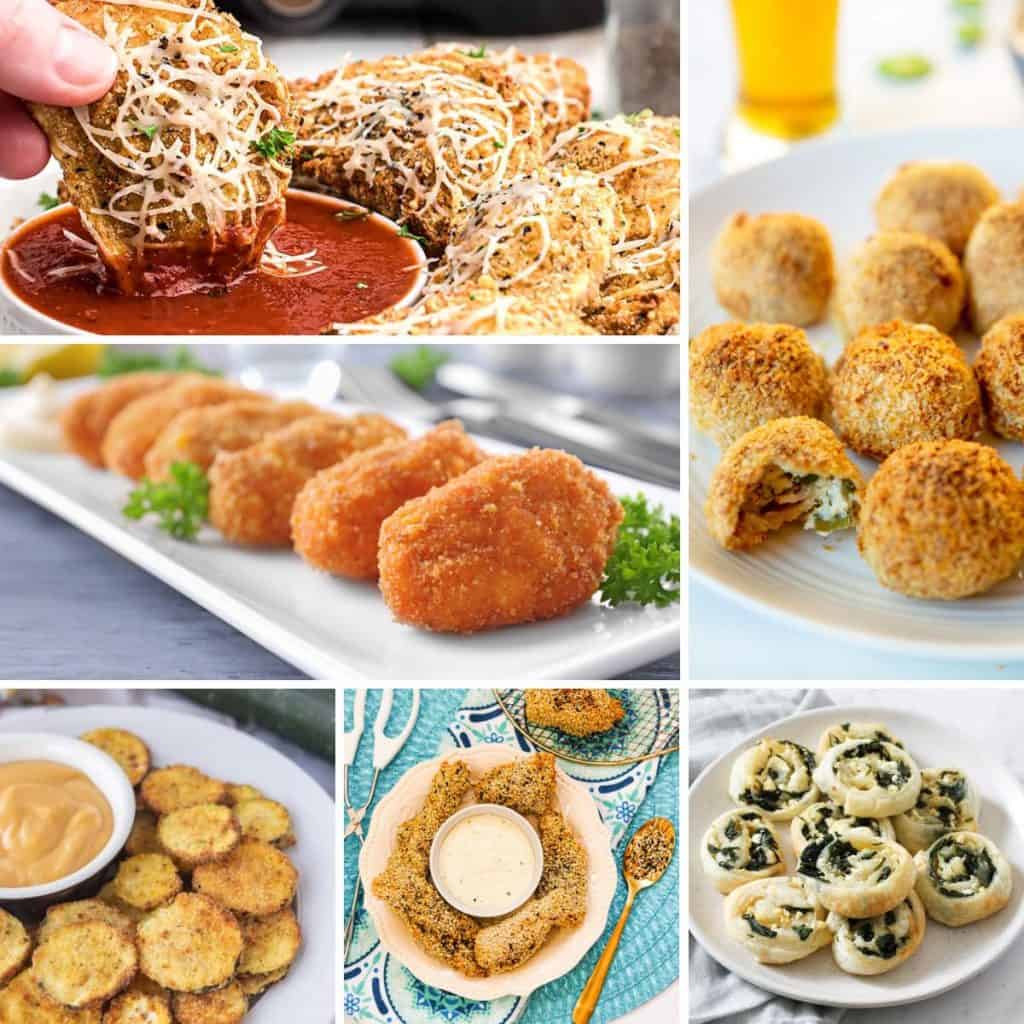 Enjoy Easy Appetizers Using the Air Fryer
Air fryers make it easy to whip up tasty yet healthier options that everyone will love. With this incredible kitchen appliance, you can make plenty of delicious treats ranging from cheesy poppers to fried pickles.
Whether you are into sweet or savory snacks or like to try something new every once in a while, this list has it all. Be sure to see check out all my other air fryer recipes too!
Looking for more air fryer recipes and inspiration? Be sure to check out these posts, too!
Why use an Air Fryer?
Air fryers are a great way to make food that's crispy and delicious without a lot of added fat or calories. An air fryer uses circulating hot air to cook food with less oil than traditional methods, they also heat up quickly and can be used for so many delicious recipes.
Handy Tools You May Need:
Tips & Tricks:
Get all of your ingredients ready before you begin.
Pre-heating your air fryer usually yields better results.
Make sure not to overcrowd the air fryer basket. Leave enough space between pieces of food for hot air to circulate to ensure even cooking.
Clean the basket between uses so that flavors don't carry over from one dish to another.
Use parchment paper or a specially designed air fryer liner on the basket to help prevent sticking and make cleanup easier.
Always check that your food is cooked thoroughly before serving.
Air Fryer Appetizers Recipes
These drool-worthy air fryer appetizers have all the flavor you love without any of the guilt!
Love it? Pin it!