Quick, easy, and super flavorful gluten-free Wild Garlic Pesto – Amazing tossed with pasta, and just as tasty served with salads & baked potatoes!
After more delicious dips? Check these out: Jalapeno Popper Dip, Buffalo Chicken Dip, and Roasted Garlic Dip.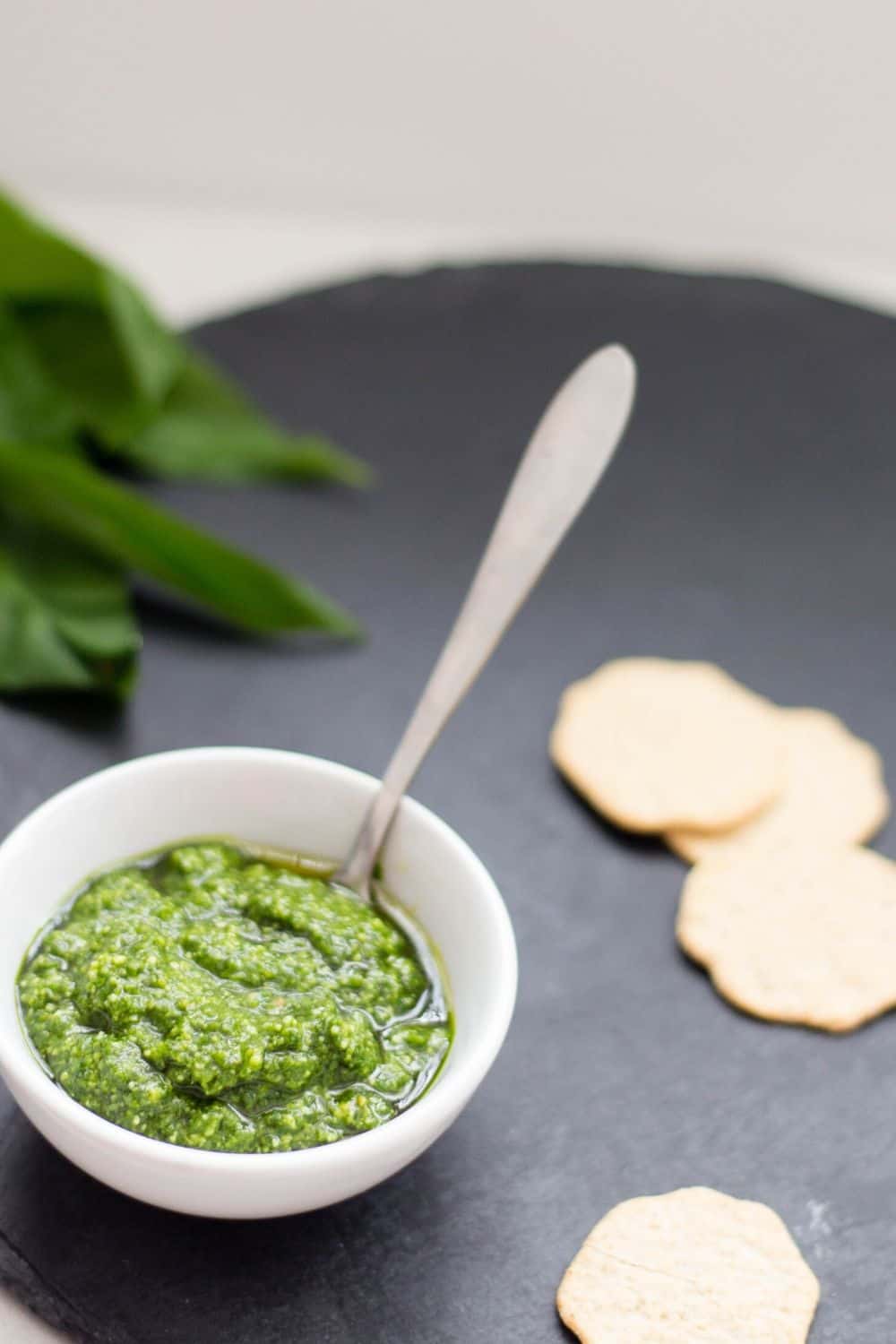 I love wild garlic pesto sauce just as much as the traditional basil pesto recipe.
It's LOADED with tons of flavor, incredibly easy to make, and as an added bonus, it's also gluten-free.
WHAT YOU NEED TO MAKE WILD GARLIC PESTO
Ready in just 5 minutes, all you only need to make this easy recipe is:
fresh wild garlic leaves
high-quality olive oil
garlic glove
pine nuts
finely grated parmesan cheese
Salt to taste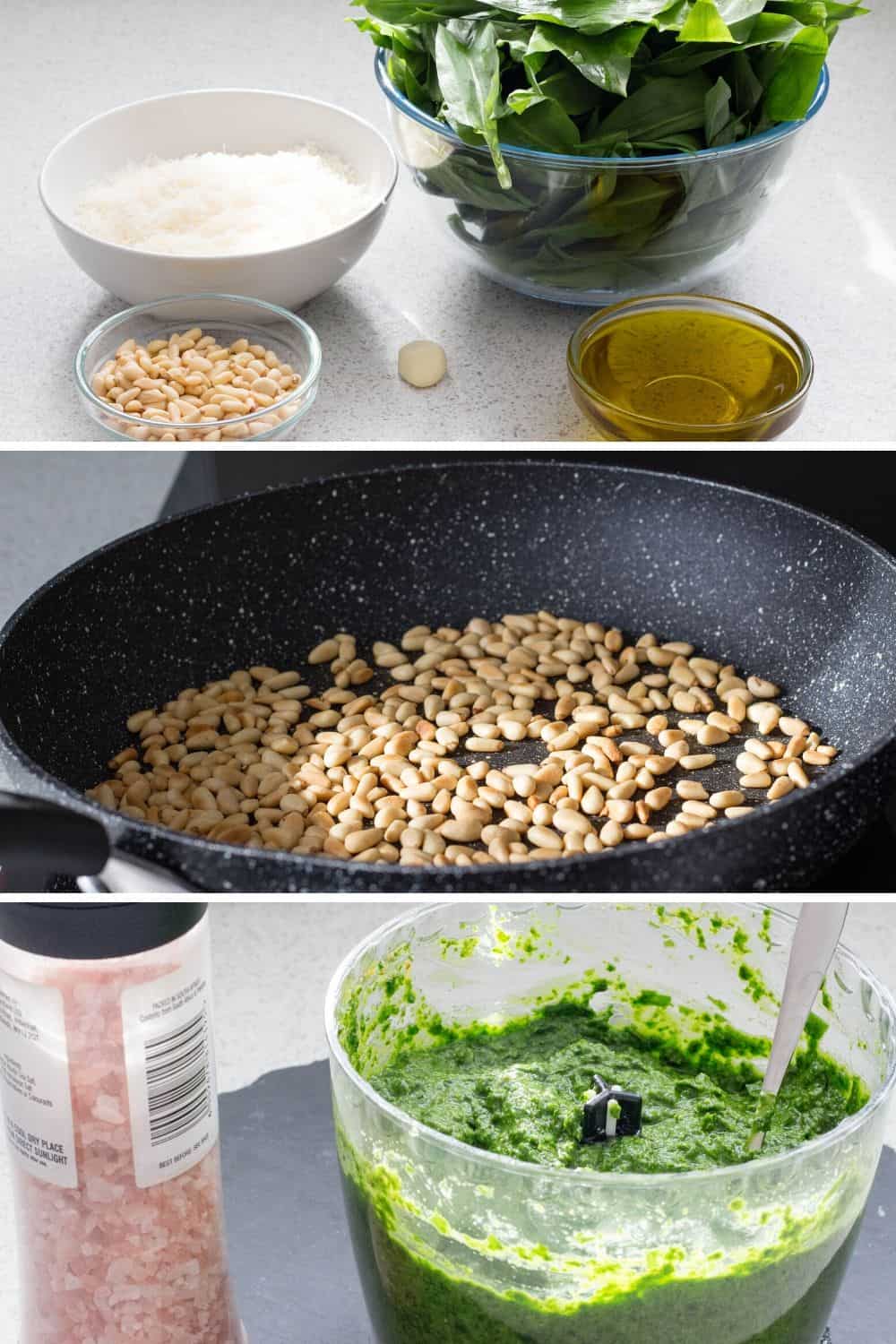 HOW TO MAKE WILD GARLIC PESTO
Roast pine nuts in a pan on low to medium heat till nuts turn brown – see the full recipe and instructions below.
Put garlic, parmesan, olive oil, roasted pine nuts in a food processor, add wild garlic leaves in batches to process.
Add salt to taste
Serve with pasta or over baked potatoes. Add to a salad, with cooked meat, or simply on top of toasted bread. YUM!
TIPS FOR MAKING WILD GARLIC PESTO
You can find and forage wild garlic, also known as ramsons, in many public parks in Europe and America.
You can replace wild garlic leaves with basil leaves for basil pesto.
Wild garlic pesto is often used in Italian fine dining.
If you cannot forage for wild garlic where you are, most Chinese shops sell Chinese garlic chives (also a seasonal vegetable) that can be used as a replacement. It tastes similar but the hint of garlic is a lot weaker.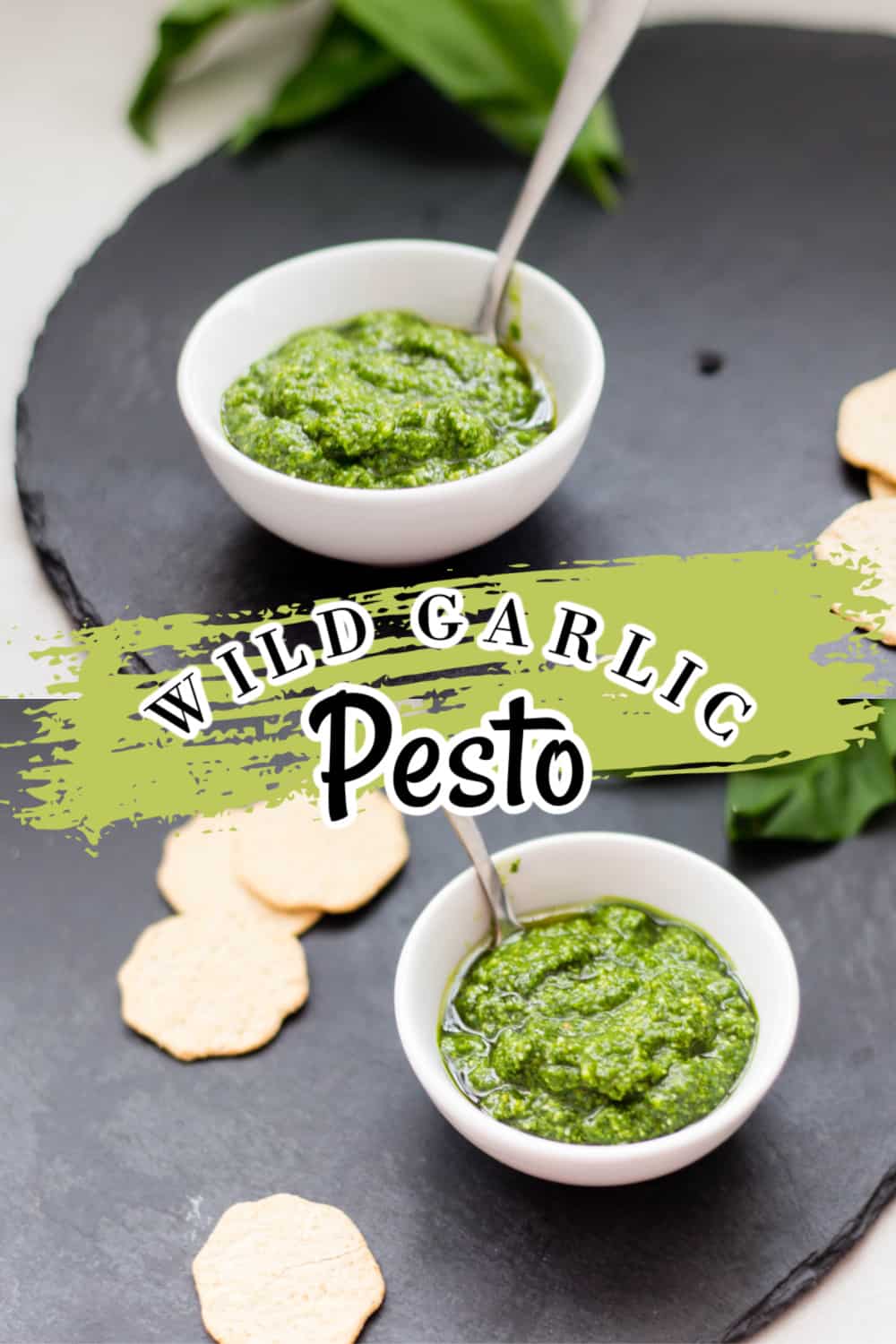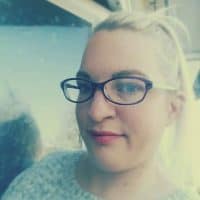 Vickie Louise is the Founder and Editor-in-Chief of A Crazy Family. She is a stay at home mom of a little boy with a big personality. After having her son, she realized how important it is for moms to take care of themselves, physically and mentally. Vickie believes in the power of using social media and her online presence for good and is thrilled to provide you with a space to celebrate all that is awesome (and a little crazy) in the world.