Jalapeno poppers are a classic party snack, which makes this spicy dip so much fun. It takes the traditional party appetizer and turns it into a creamy dip with a spicy kick. This yummy jalapeno popper dip takes all the flavors of jalapeno poppers and turns them into a new, delicious snack.
Click to PIN Slow Cooker Jalapeno Popper Dip!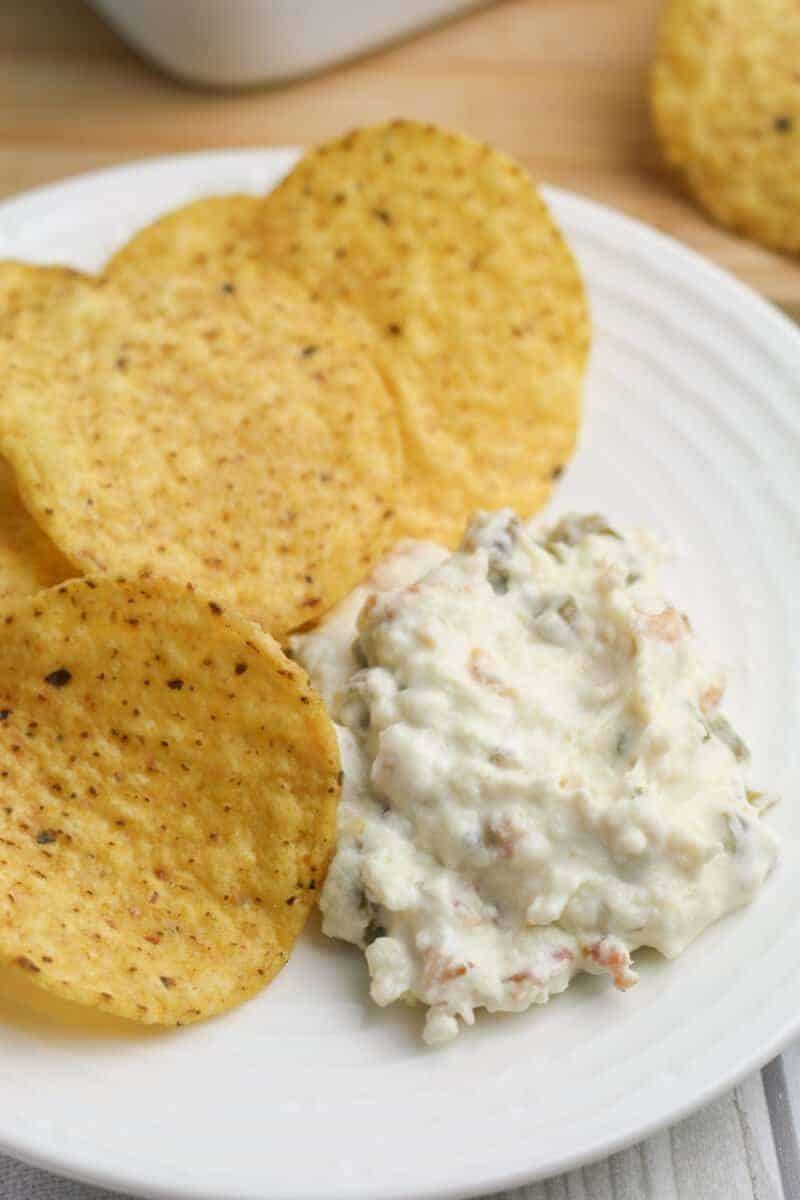 This creamy dip is filled with amazing flavors. With a smooth cream cheese base, salty bacon, and spicy jalapenos, there's so much to love in this recipe. And not only is it delicious, but it's also super easy to make.
A DELICIOUS DIP THAT STEALS THE SHOW!
This dip is…
Smooth & Creamy
Salty & Spicy
Really addictive, and
Super easy to make
Made with only 4 ingredients…
3 fresh jalapenos, diced
5 slices bacon, chopped
1 8-ounce package cream cheese
2 cups mozzarella cheese, shredded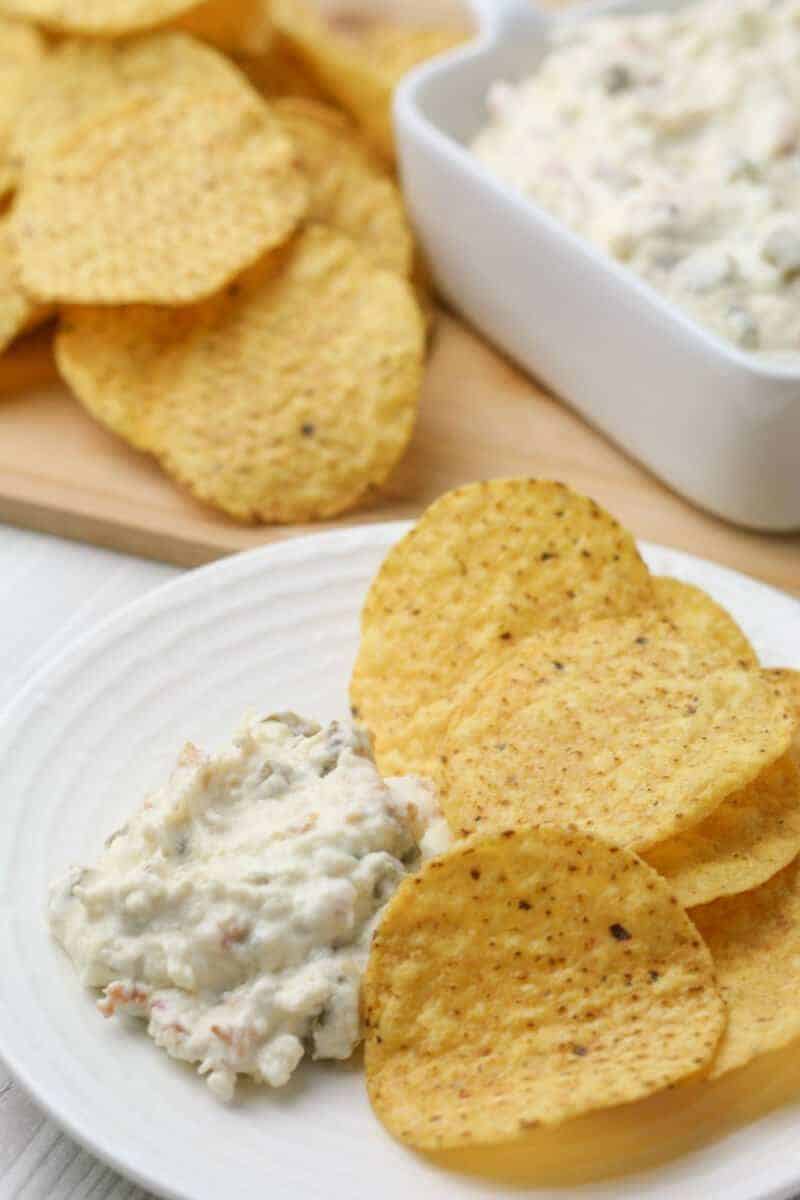 Want to make this delicious dip? Read on…
The hardest part of making this jalapeno popper dip is the prep work. Start by cooking your bacon and chopping it into fine bits. Cooking your bacon before you put it in the deep will help deepen the bacon flavor throughout the dip and give each bite a nice crunch when you eat it.
Next, you'll need to prep your jalapenos. There are a few different ways you can chop your jalapenos depending on how spicy you want your dip to be. For the least amount of spice, halve each jalapeno and use a spoon to scoop out all the seeds. Discard the seeds and rinse each jalapeno to ensure all the seeds have been removed. Finish by dicing each jalapeno half into small bits. For a dip with medium spice, reserve a few of the seeds to add to the mix. And for a hot dip, reserve several seeds to add to the dip.
After your prep work is finished, it's time to assemble all the jalapeno popper dip ingredients in the slow cooker. First, place your cream cheese in the bottom of a small slow cooker. Next, top the cream cheese with the chopped bacon and chopped jalapenos. Now would also be the time to add a few seeds into the crock pot if you want your dip to be spicy. Finally, top all the ingredients with mozzarella cheese.
Set your crockpot on low and heat the dip for two hours. After about an hour of cooking, remove the lid and stir the jalapeno popper dip to combine all the ingredients. It's best to wait to stir the ingredients until the cheese begins to melt because it will be difficult to stir the cream cheese when it's still hard. Stir once more before serving.
This dip tastes great when served with tortilla or corn chips – or even on crackers!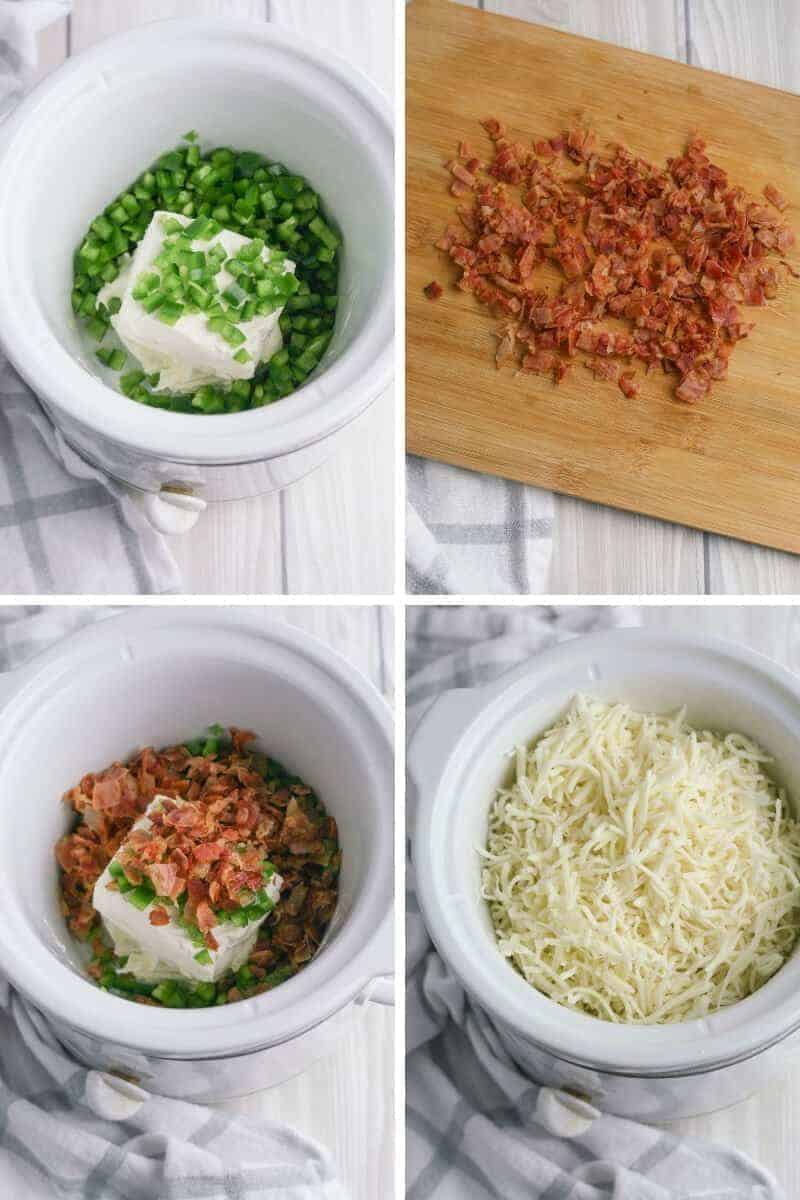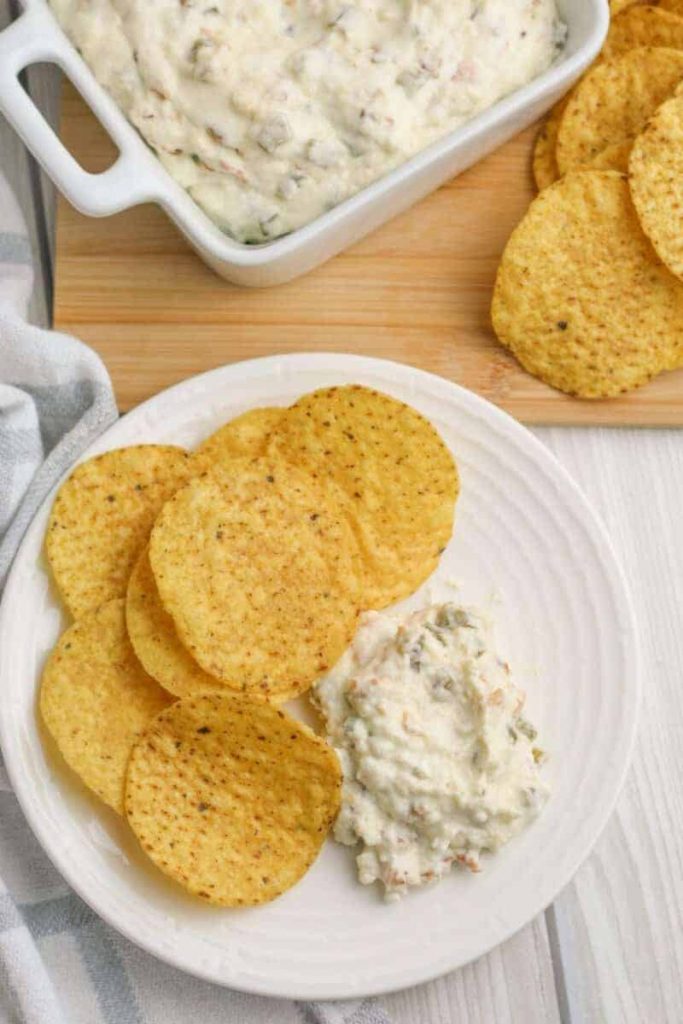 Hello! All photos and content are copyright protected. Please do not use our photos without prior written permission. Thank you!
Nutritional Information?
If you want the nutritional information for a recipe, I recommend entering the recipe into this nutrition analyzer, which will calculate it for you.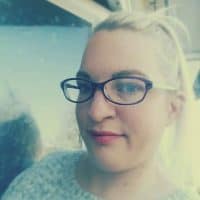 Vickie Louise is the Founder and Editor-in-Chief of A Crazy Family. She is a stay at home mom of a little boy with a big personality. After having her son, she realized how important it is for moms to take care of themselves, physically and mentally. Vickie believes in the power of using social media and her online presence for good and is thrilled to provide you with a space to celebrate all that is awesome (and a little crazy) in the world.