23 Best Dishes To Bring To A Fall Potluck
These easy potluck appetizer recipes are perfect for your next party or get together! Quick, simple, and delicious, these are the perfect party food for any occasion! You'll love the tasty crostini bar, pumpkin dip with goat cheese, and more!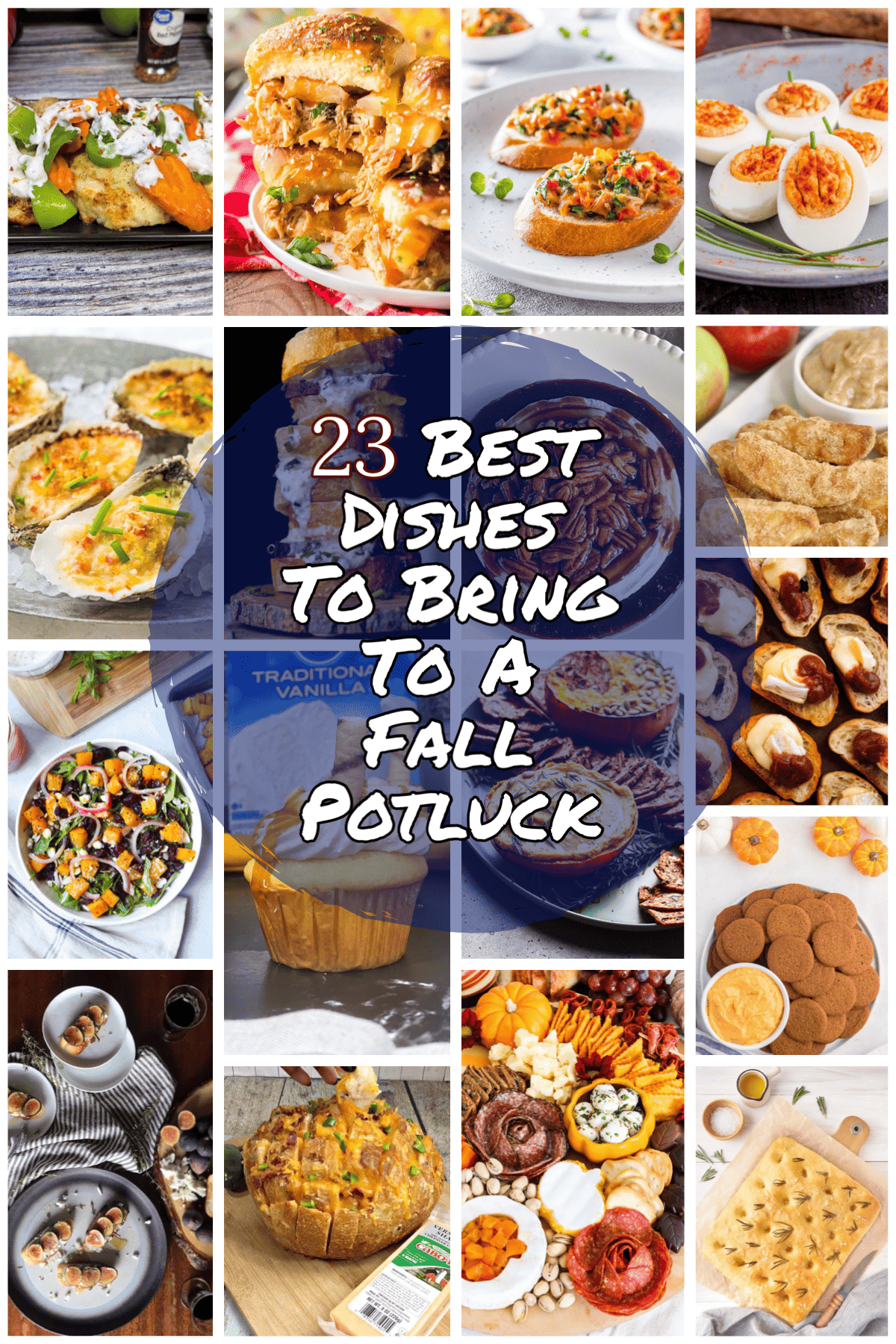 Best Fall Potluck Dishes
Are you looking for the best dishes to bring to a Fall potluck, party, or family gathering? Then you've come to the right place! This list has it all, from sliders to dips and more!
It's that cozy time of year again when the weather starts to cool, and the leaves start to fall. That means it's the perfect time to be with your loved ones and eat good food!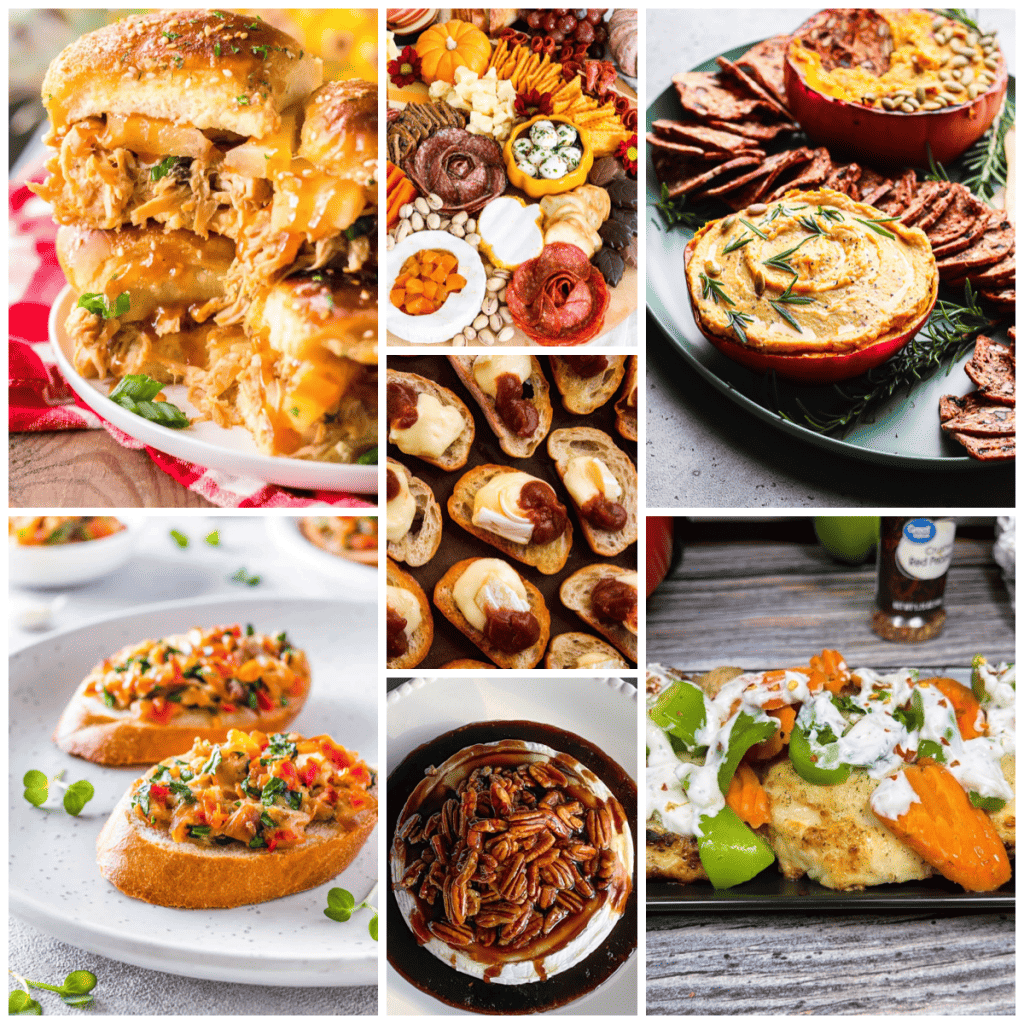 Best Fall Potluck Dishes For Meat Lovers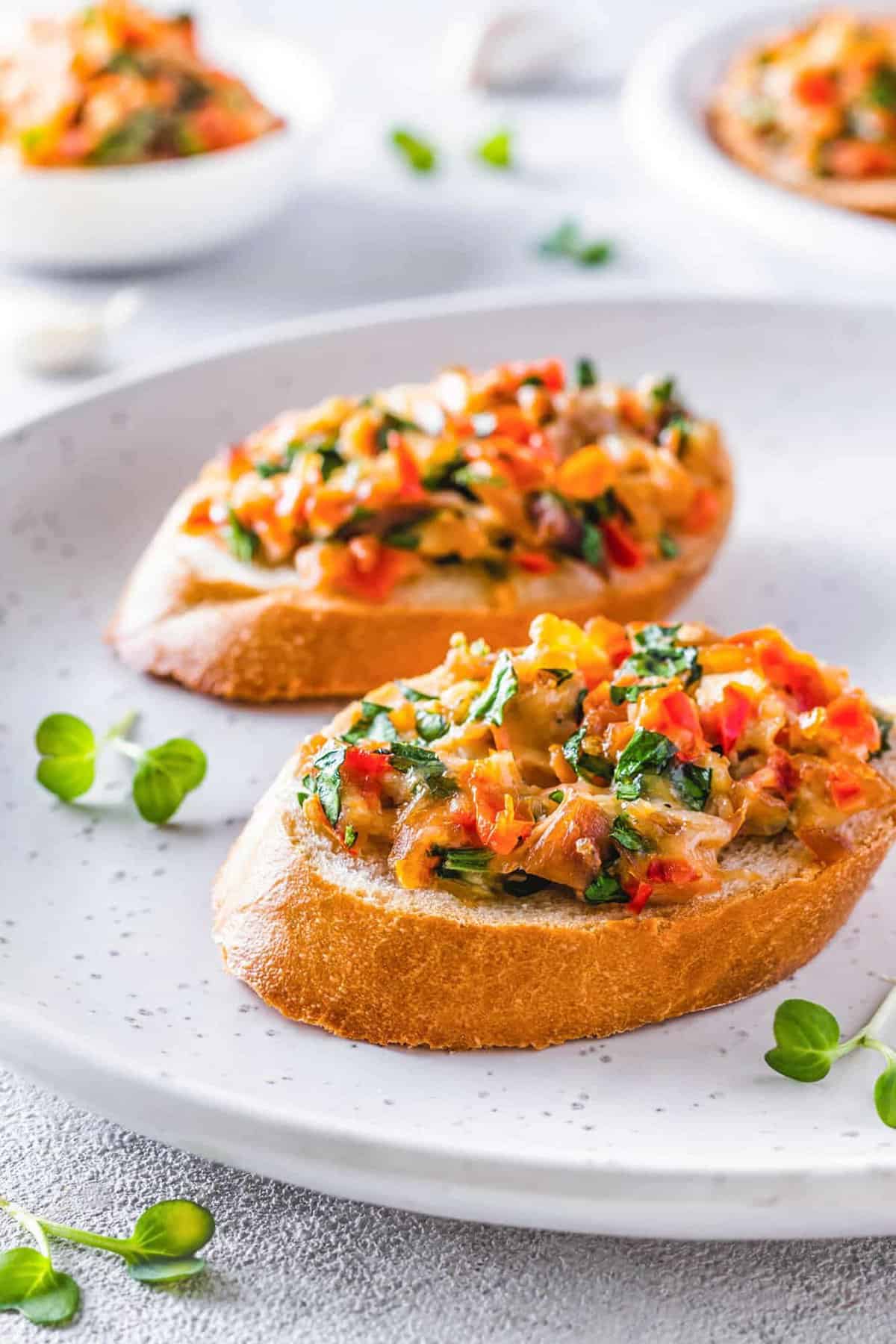 Chicken Bruschetta – This Easy Bruschetta Chicken Recipe is a Fall favorite, especially with fresh tomatoes! This fresh and flavorful chicken dish is ready in a flash and so addictive!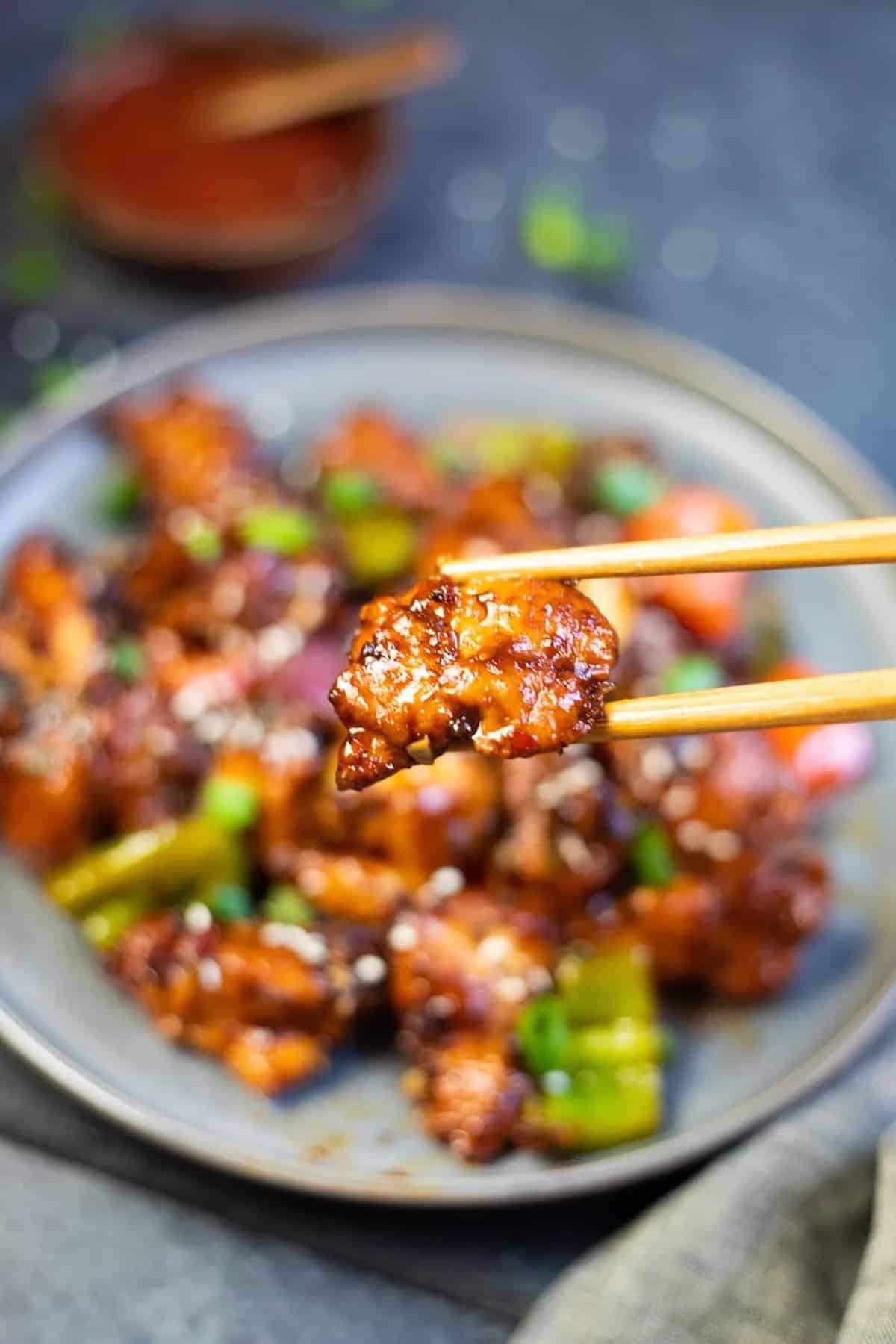 Chilli Chicken – Fall side dishes for a potluck like chilli are sure to win over the crowd. You can use so many different kinds of meats, beans, cheese, and serving bread!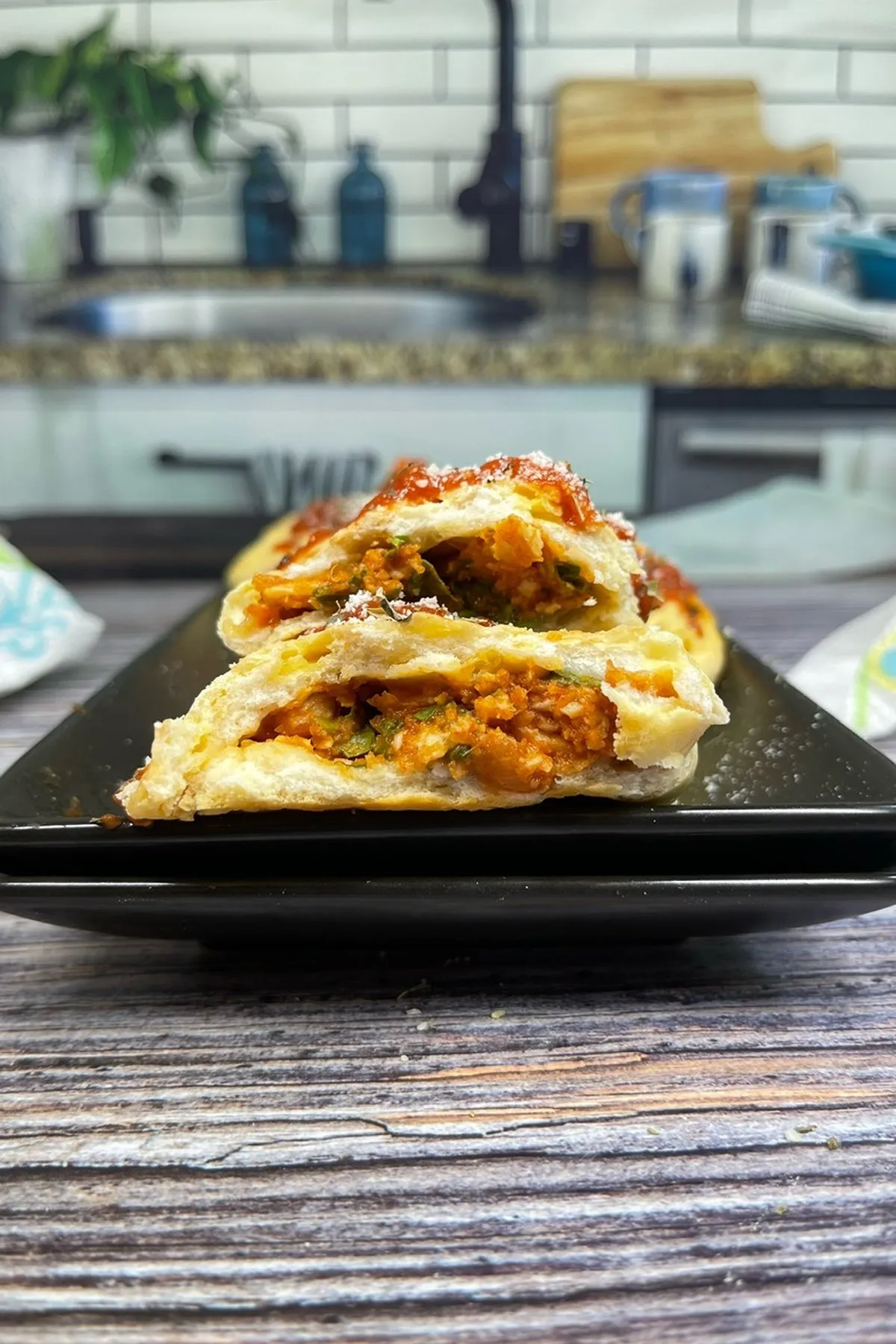 Chicken Spinach Parmesan Calzones – Fall potluck ideas that you can eat with your hands are always the first to disappear. Like these Chicken Spinach Parmesan Calzones made with canned biscuits.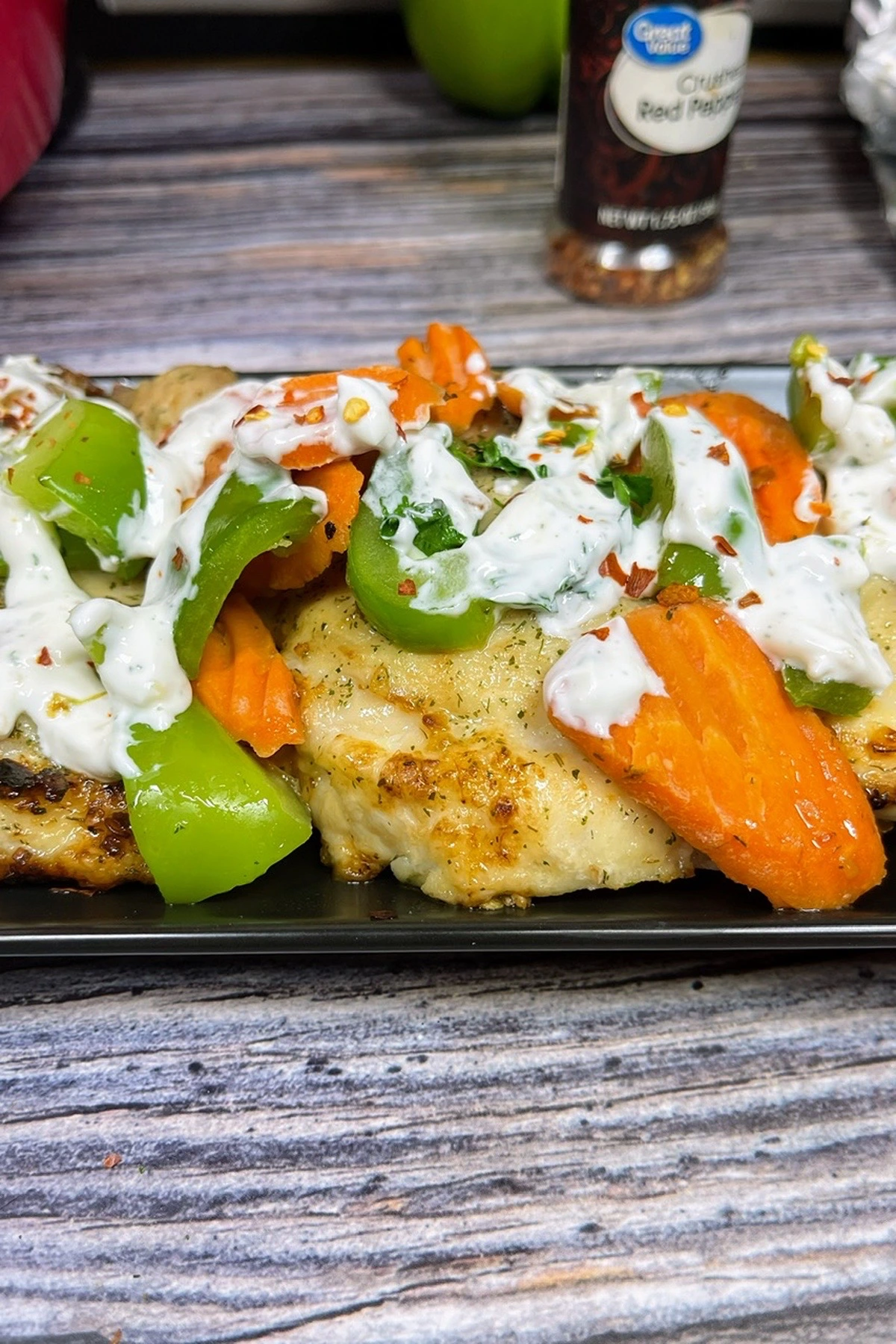 Air Fryer Chicken Thighs With Ranch Seasoning – This is the best recipe for Air Fryer Chicken Thighs!! Crispy seasoned chicken is always a crowd pleaser so why not try this dish for your next social event?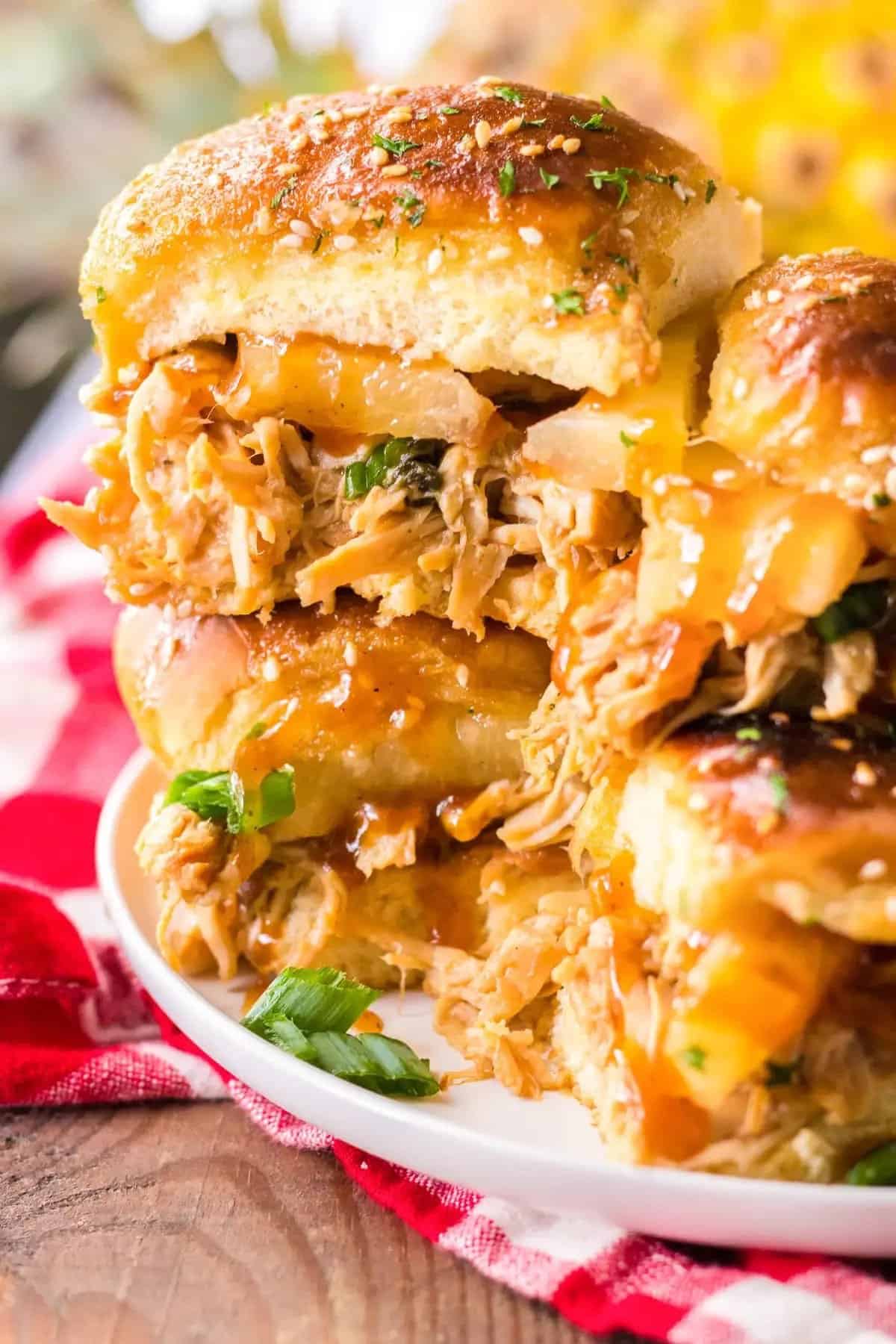 Slow Cooker BBQ Chicken Sliders – When you slow cook up this mouthwatering chicken and then turn it into fantastic BBQ sliders, you will surely be everyone's favorite party guest or host! You can serve them with cold coleslaw or warm soup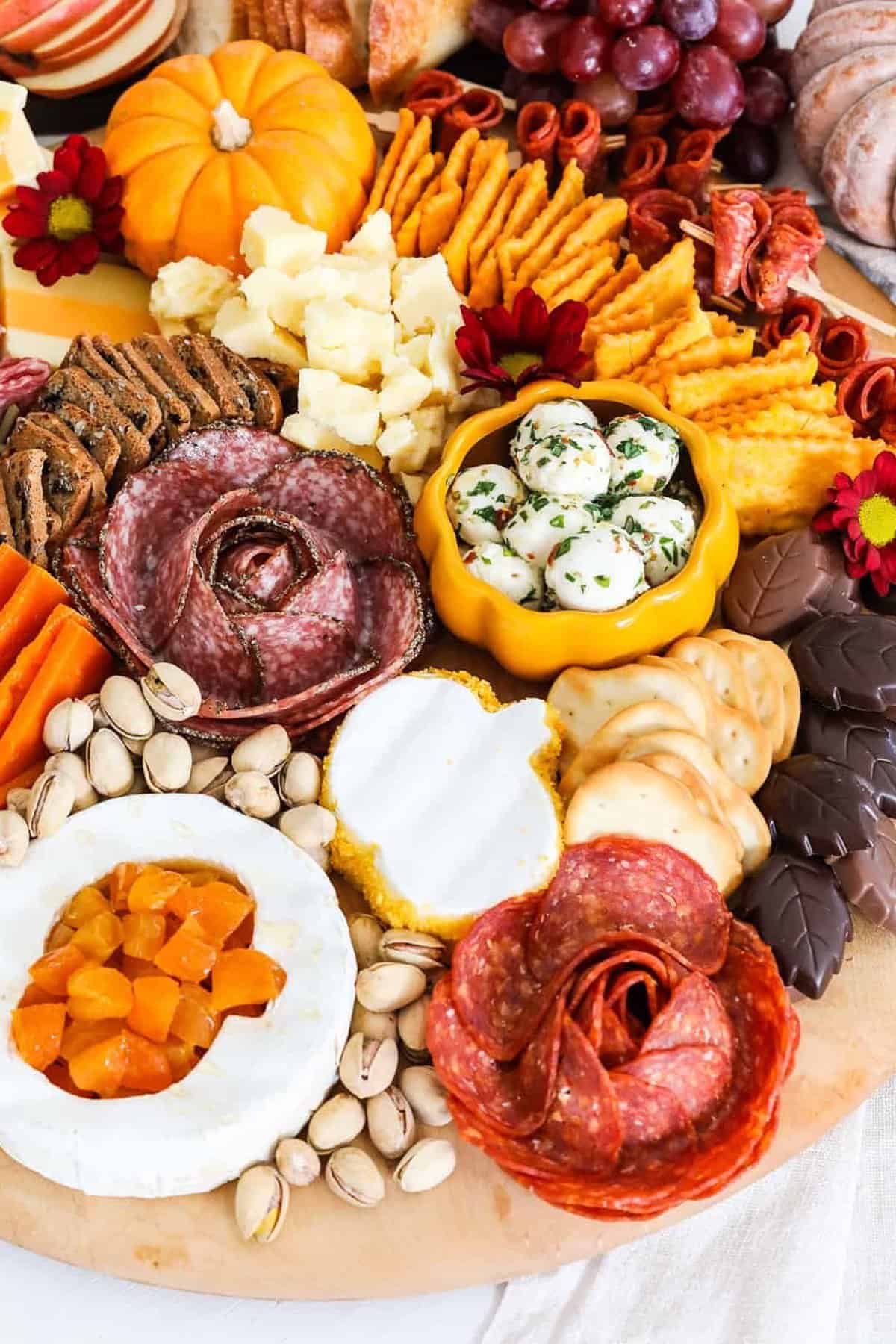 Easy Charcuterie Board – Fall potluck ideas for charcuterie boards are always fun and delightful! This one is delicious, festive, and full of your favorite meats and cheese! It's so easy to put together and a delicious way to make easy appetizers.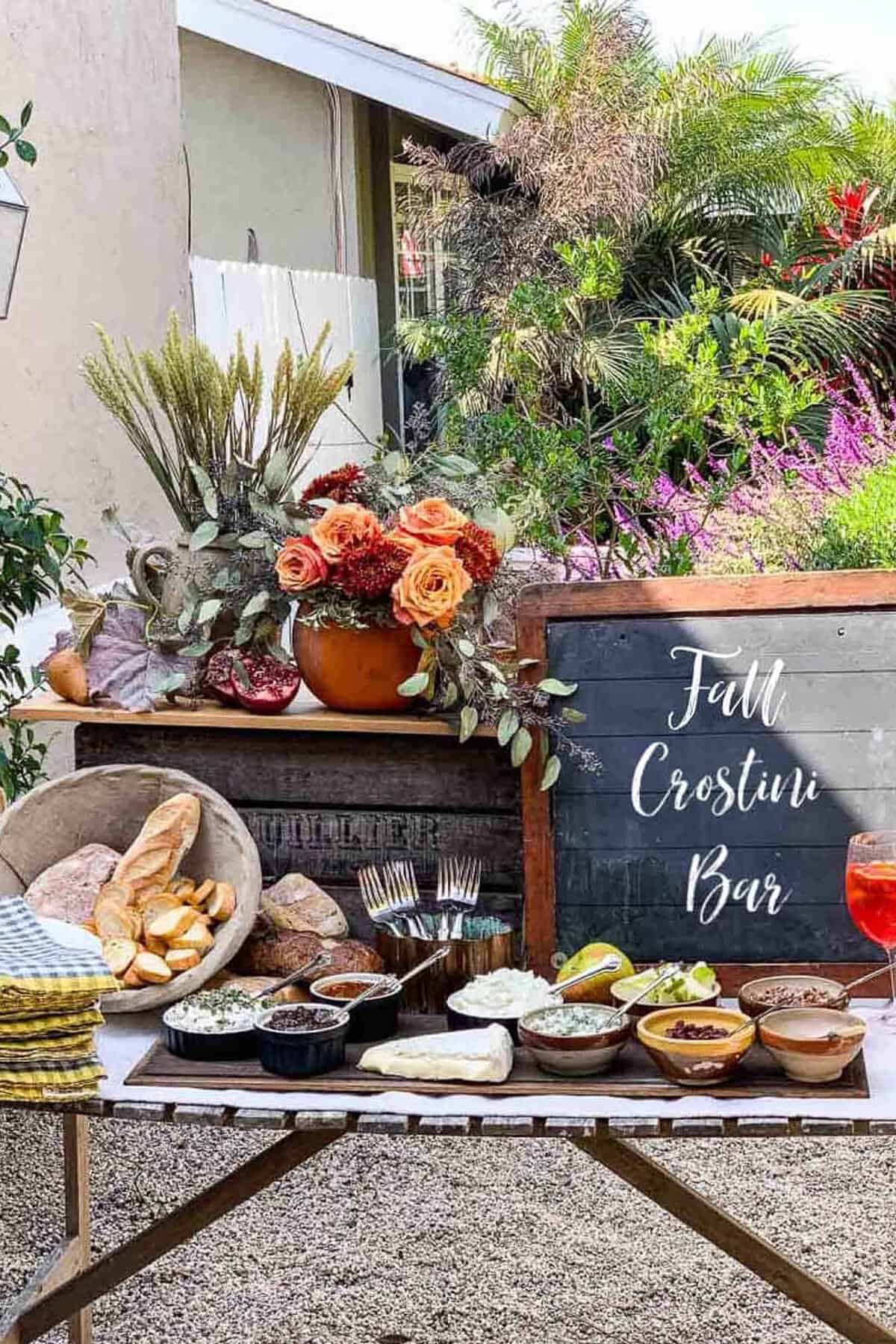 Tasty Crostini Bar – This tasty Crostini Bar for Fall is so super easy and fun. The toppings and design cannot be beaten, making for an inspirational and festive platter! Serve it up for Fall gatherings, Friendsgiving, or a way to serve Thanksgiving appetizers.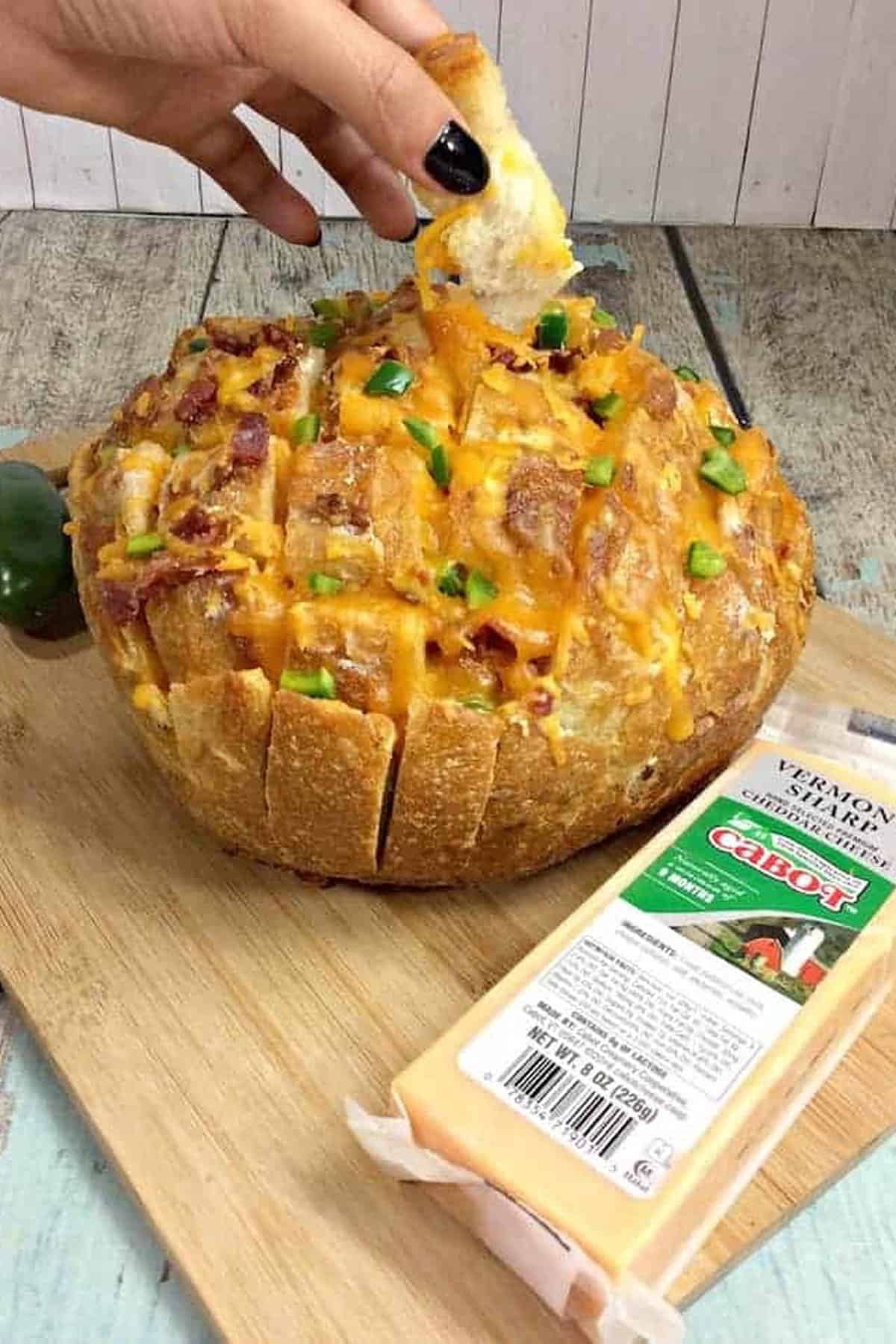 Garlic Cheesy Pull Apart Bread – Fall side dishes for potluck with cheese, garlic, and bread? I don't think I could conjure up a more delectable side dish or appetizer! The bread is crusty yet soft with buttery garlic and melty cheese.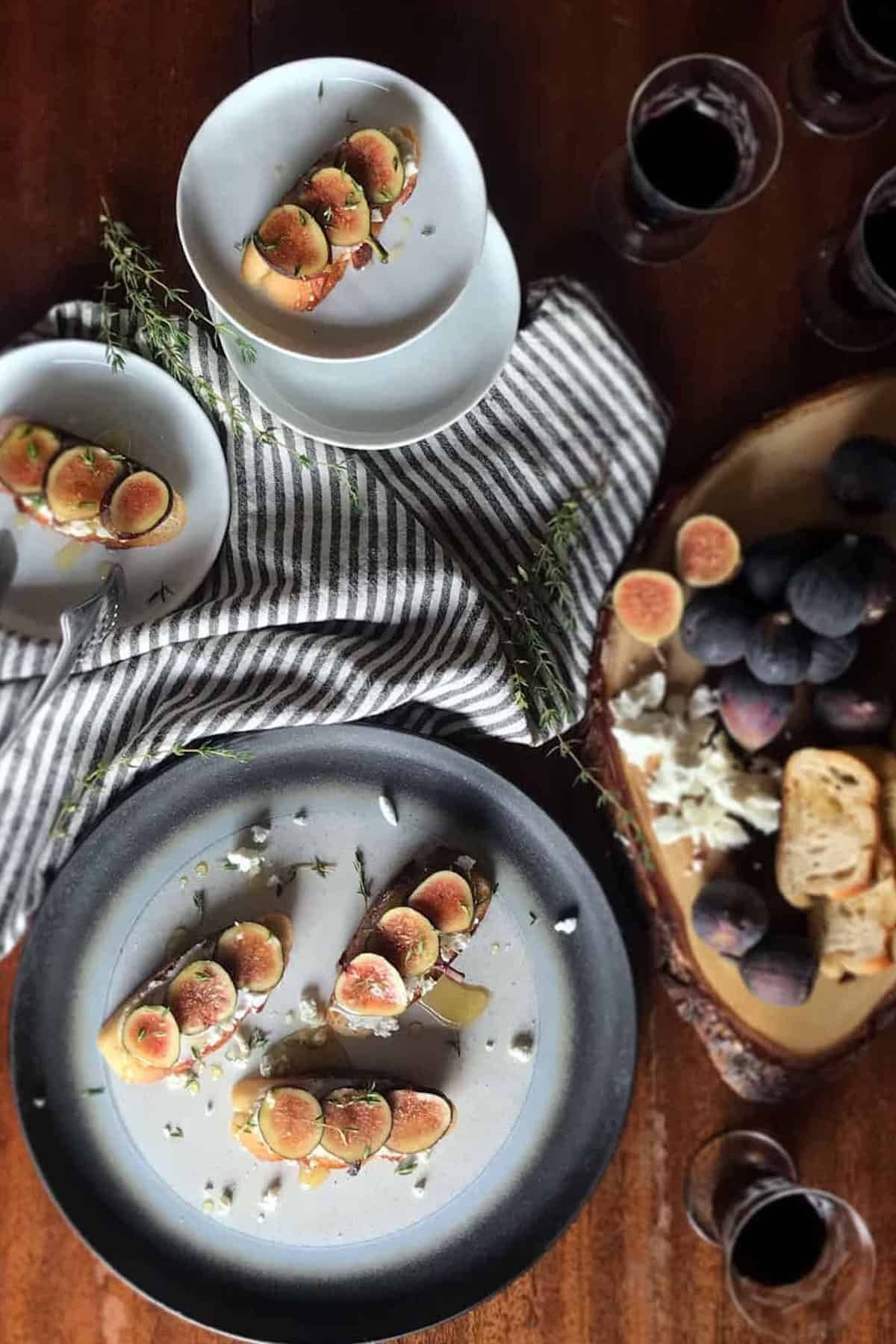 Fig & Goat Cheese Crostinis – This is the best crostini recipe you'll ever have. The fig and goat cheese just melts in your mouth. It's best to serve about 3-4 toasts per person, plus you can prepare the toast ahead of time and store it in a sealed tight container.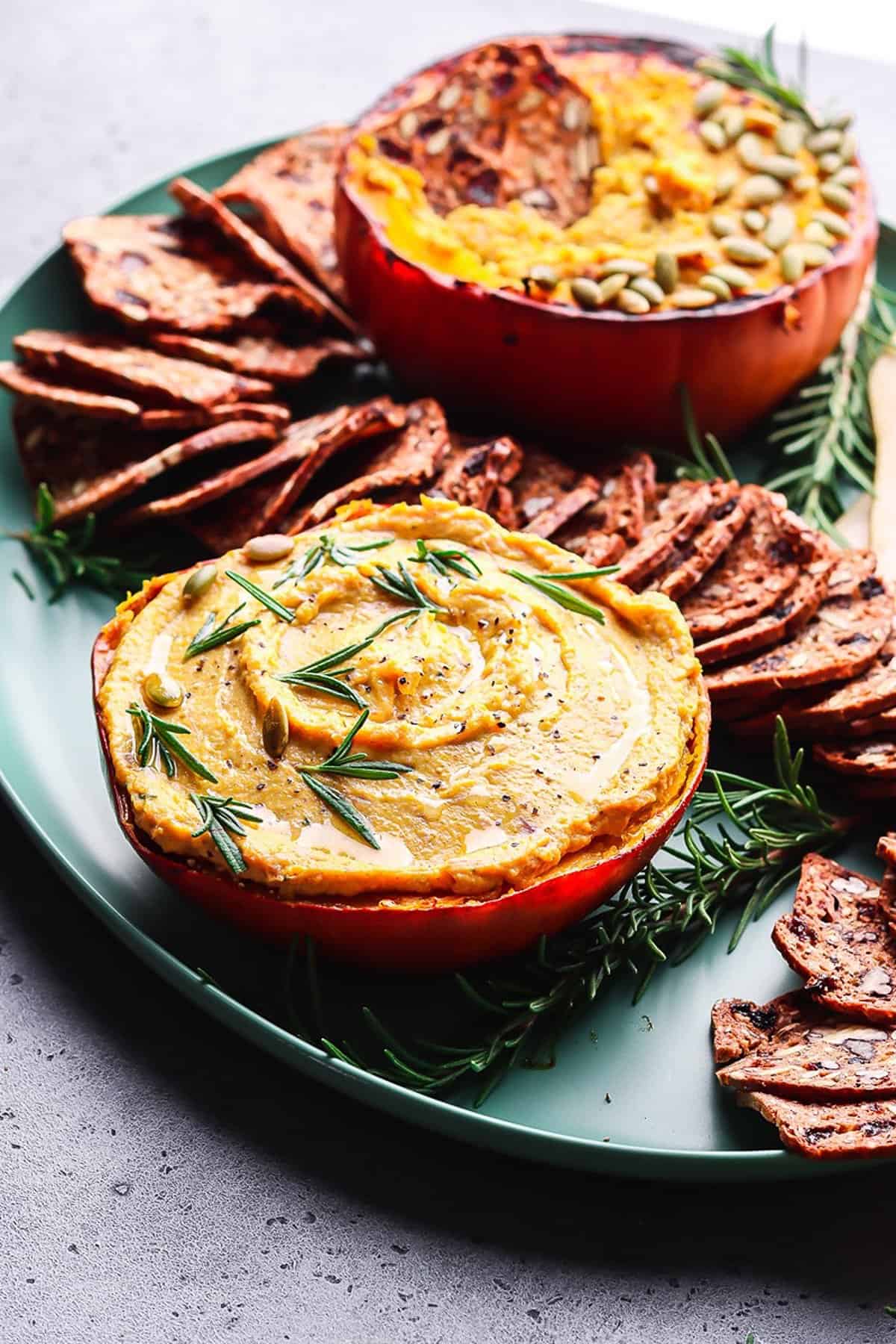 Pumpkin Dip With Goat Cheese – Fall potluck ideas like Pumpkin Dip With Goat Cheese are always the first to go! For the pumpkin purée try sugar/pie pumpkin or canned pumpkin puree. The ricotta cheese adds the loveliest texture.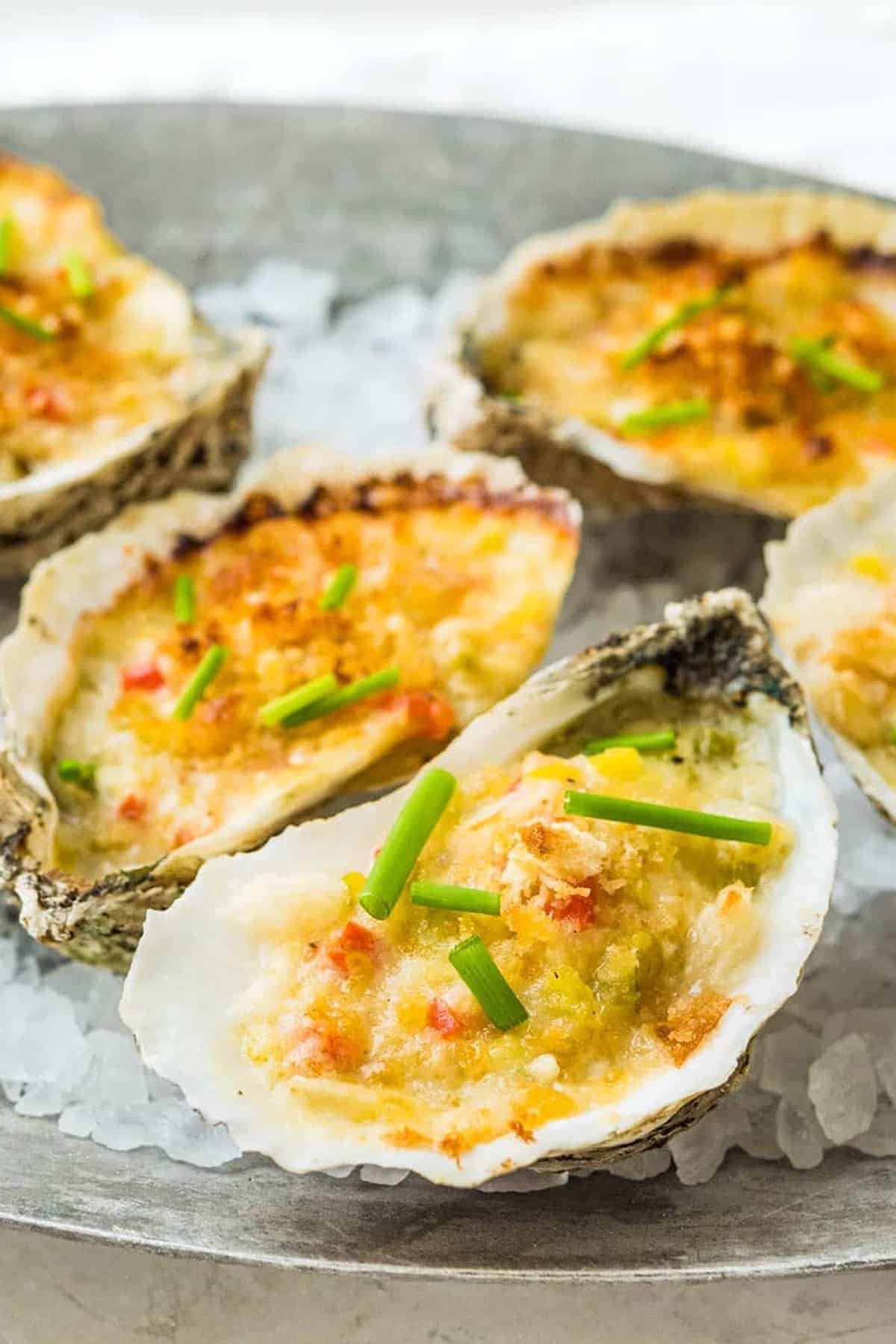 Oysters Bienville – Elegant yet easy! This classic baked oyster recipe features white wine in a creamy sauce. It's so super delicious, and everyone will love them.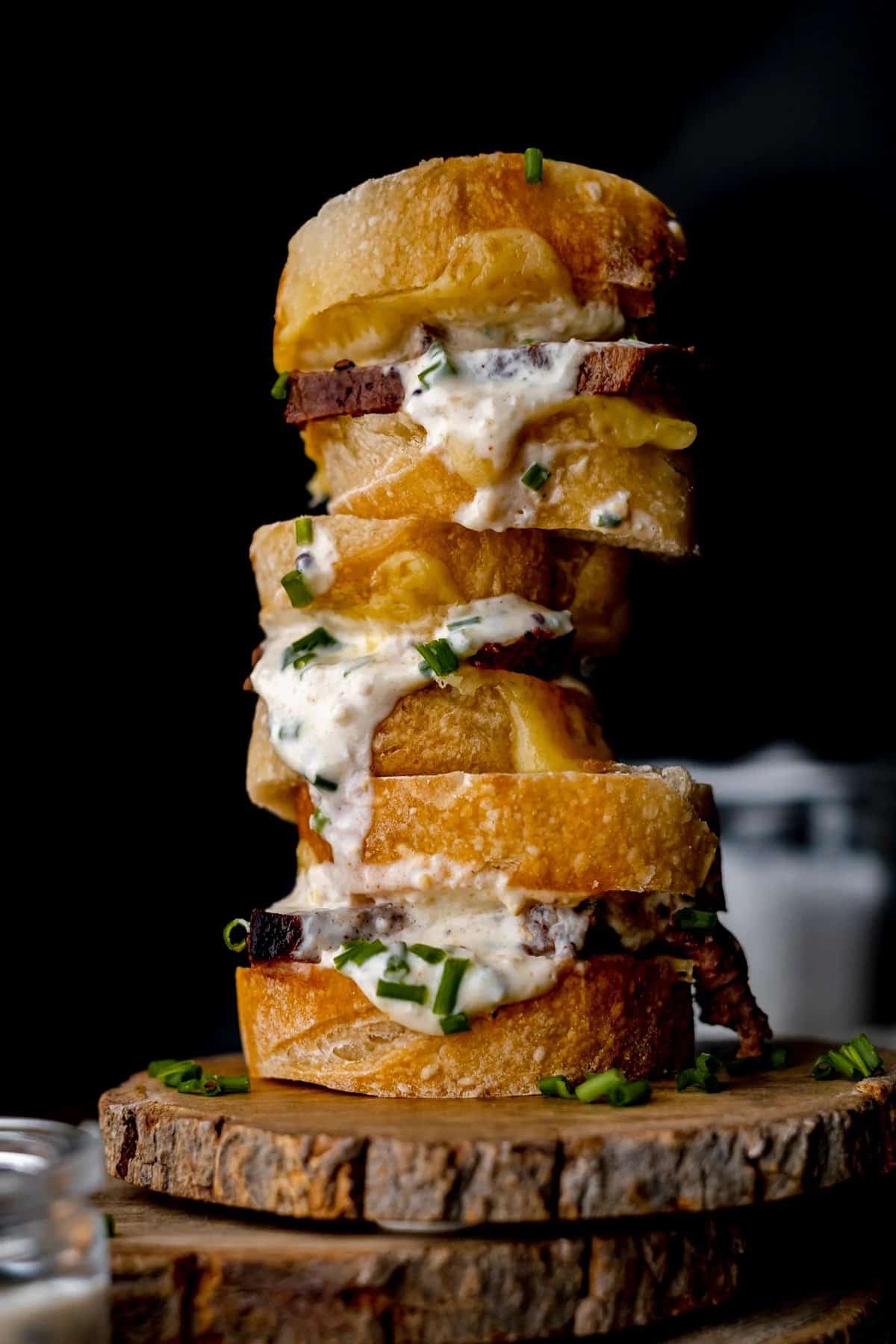 Elk Steak Sandwiches – You won't believe how delicious these sandwiches are! It's really the best recipe for Fall with succulent elk meat that's unlike anything else you ever had before.
Vegetarian Fall side dishes for potluck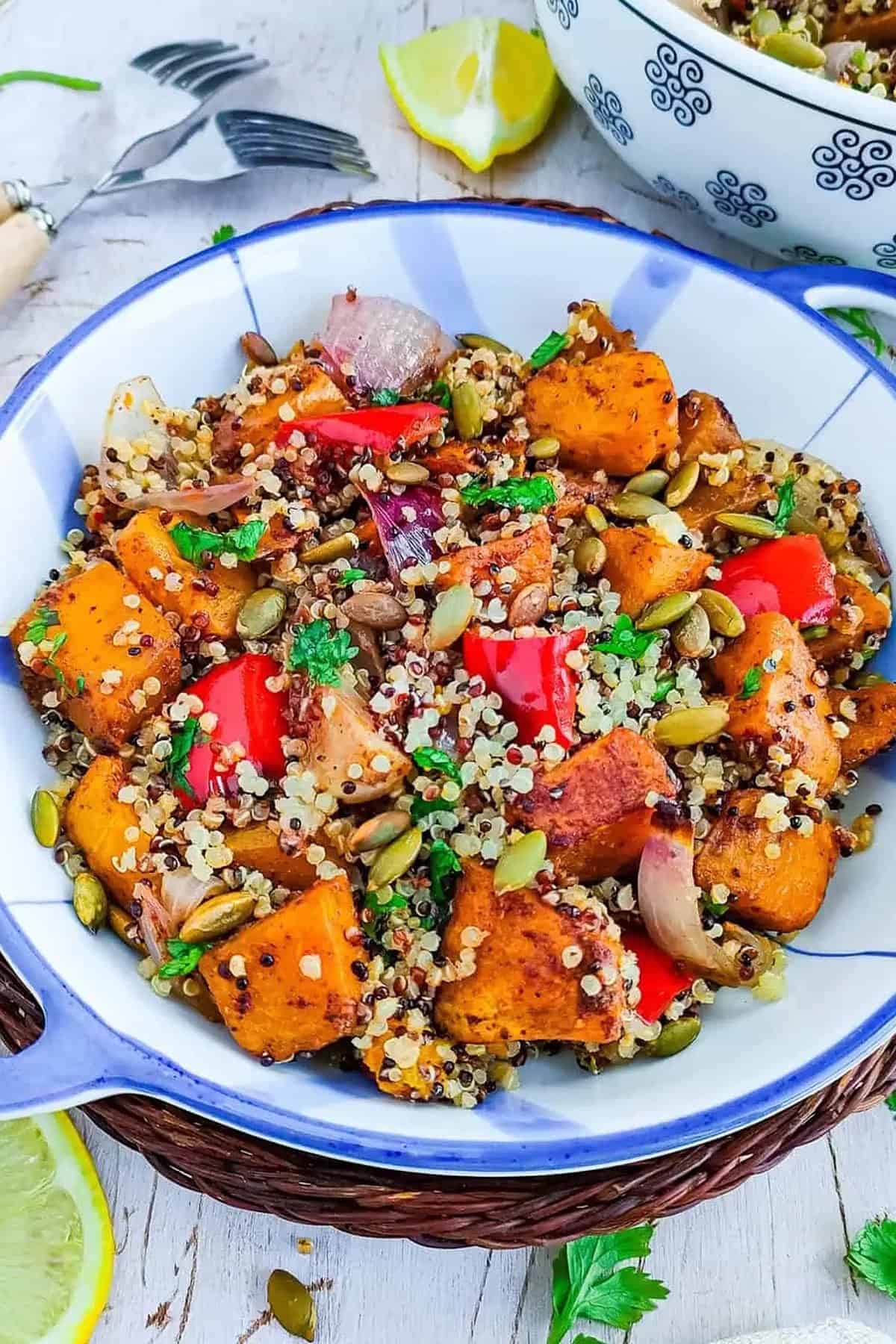 Roasted Pumpkin Quinoa Salad – Serve up some Fall potluck ideas that are healthy too. Like this quinoa pumpkin salad featuring nutritious grains and lovely Fall flavors. It is soft, fluffy, and crunchy, with a spicy-sweet dressing.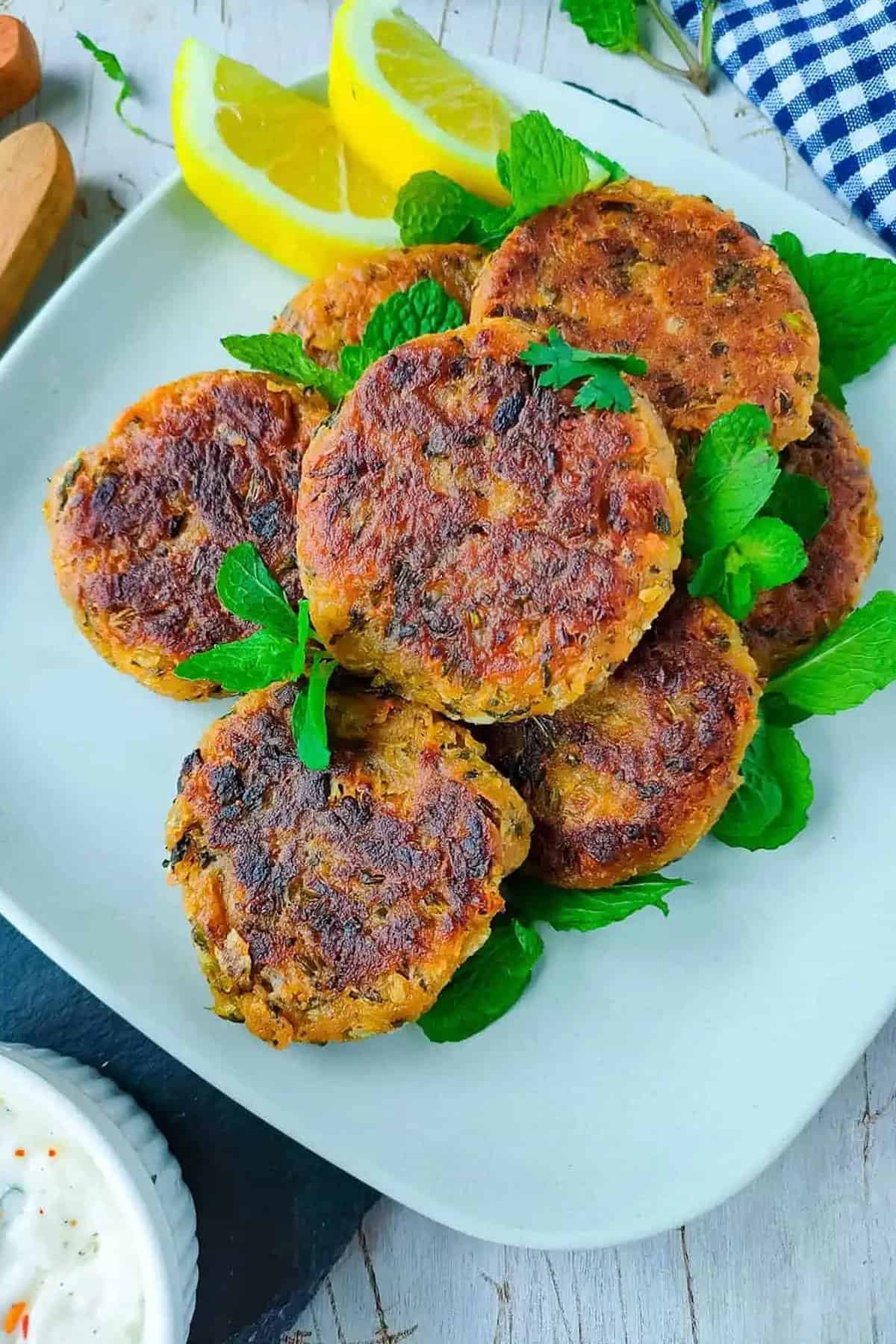 Chickpea Patties – Super easy and tasty, using canned or dried chickpeas and herbs. If you use dried chickpeas, they will need to be soaked for at least 6 hours. You will also need mint leaves, coriander leaves, and green onions!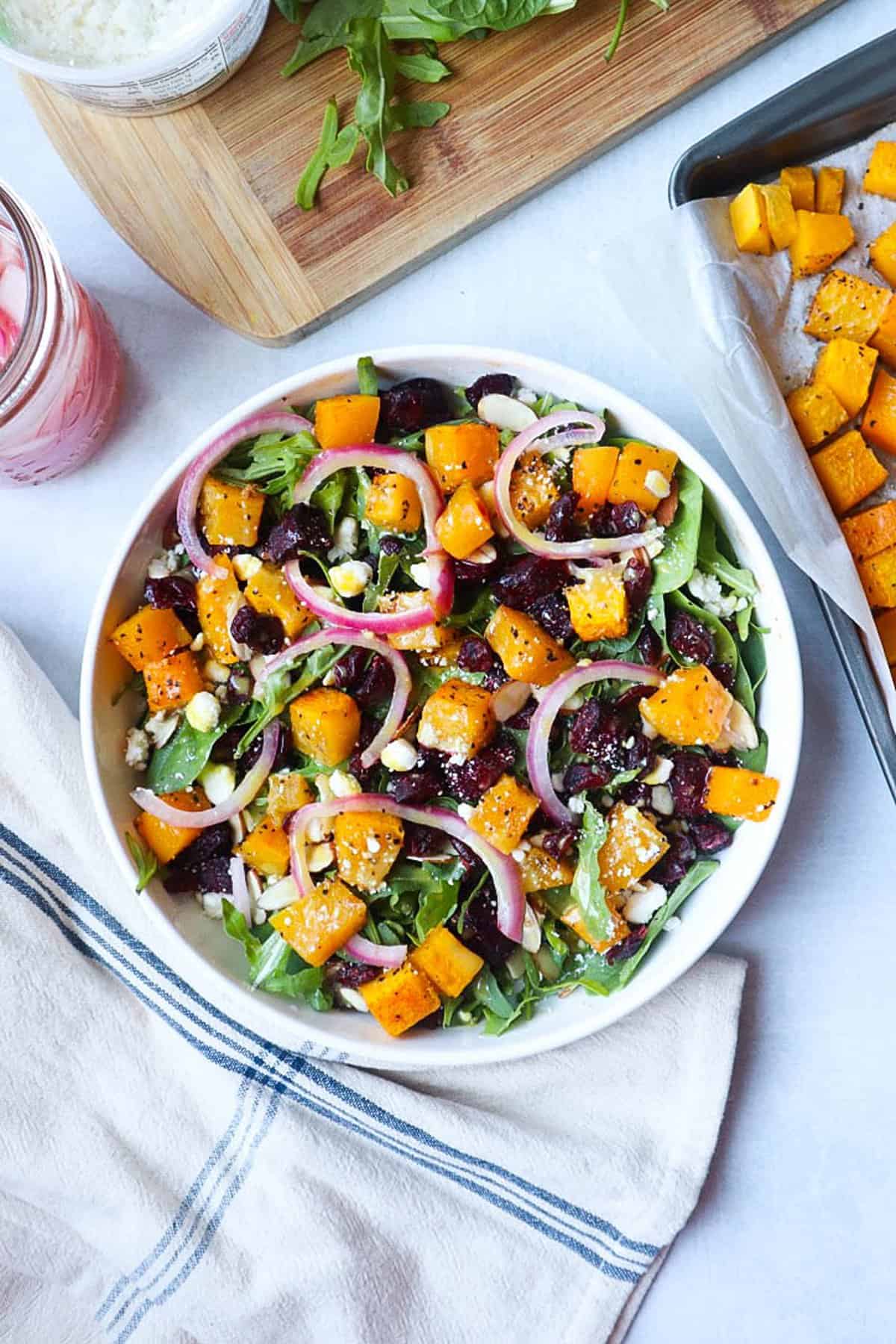 Butternut Beetroot Feta Salad – Butternut, beetroot, and feta salad is the fresh and refreshing Fall salad you have to try this year! It's sweet and savory with beets that are seasoned and then roasted to perfection. The sweet maple dijon dressing really amps up the whole meal.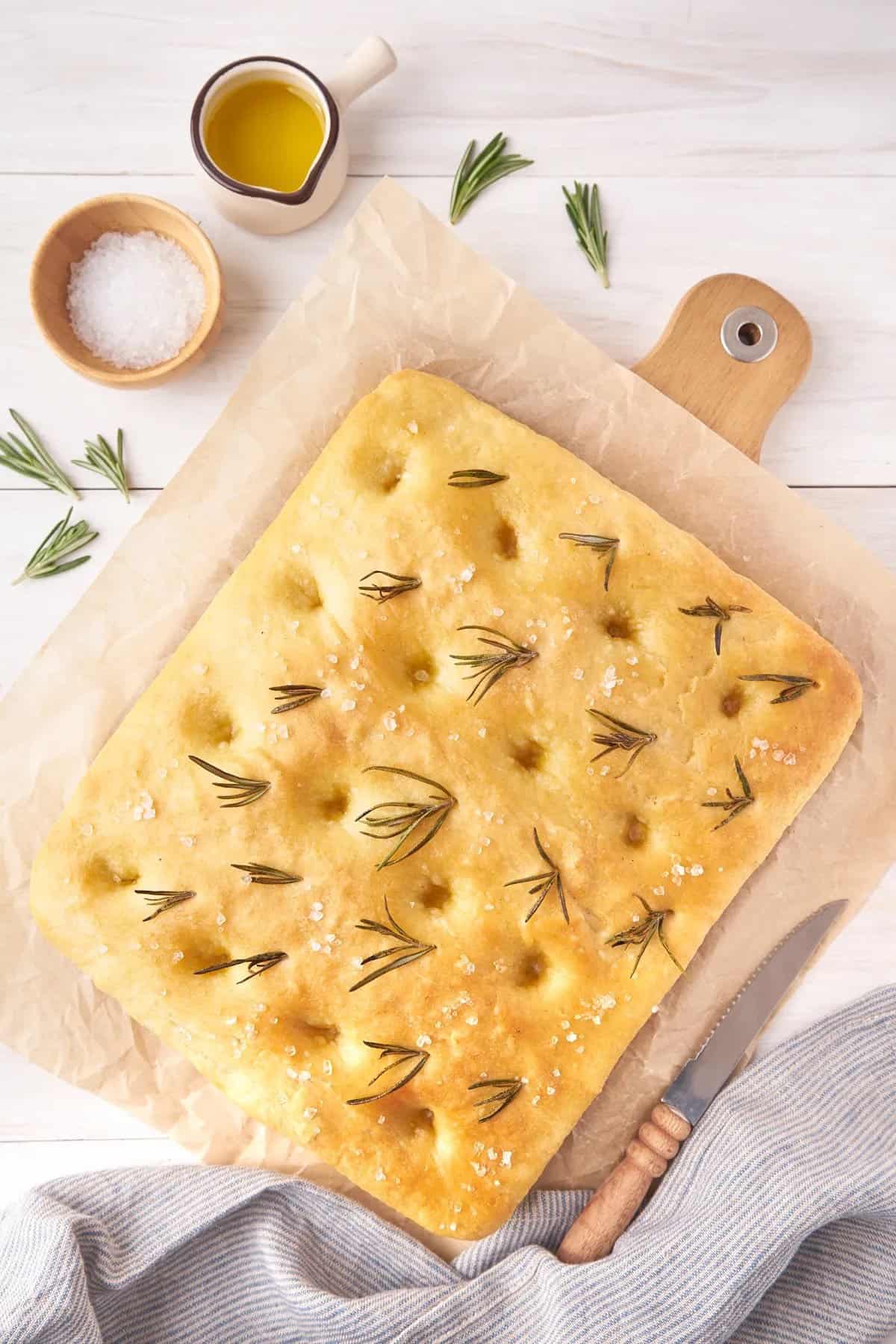 Rosemary Focaccia – Don't forget to serve up some Fall potluck ideas for toasty bread! Like this Rosemary Focaccia Italian Flatbread. It's soft, savory, and delightful when dipped in garlic- herb oils, marinara sauce, and any hummus!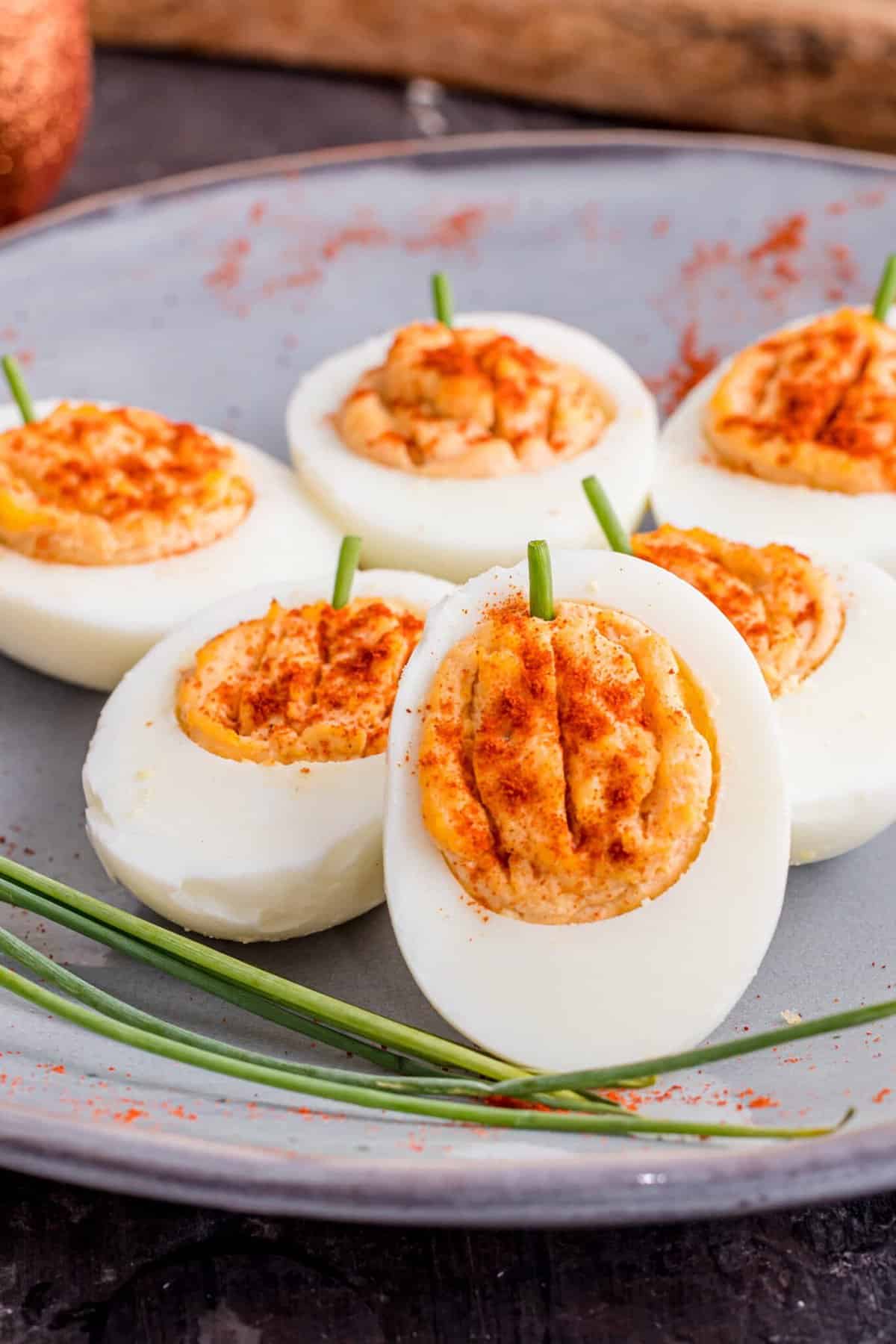 Pumpkin Deviled Eggs – Pumpkin deviled eggs are the best recipe to serve for a Fall gathering. They don't actually contain pumpkin, but instead designed to look like little pumpkins, which is fun and festive.
Sweet Appetizers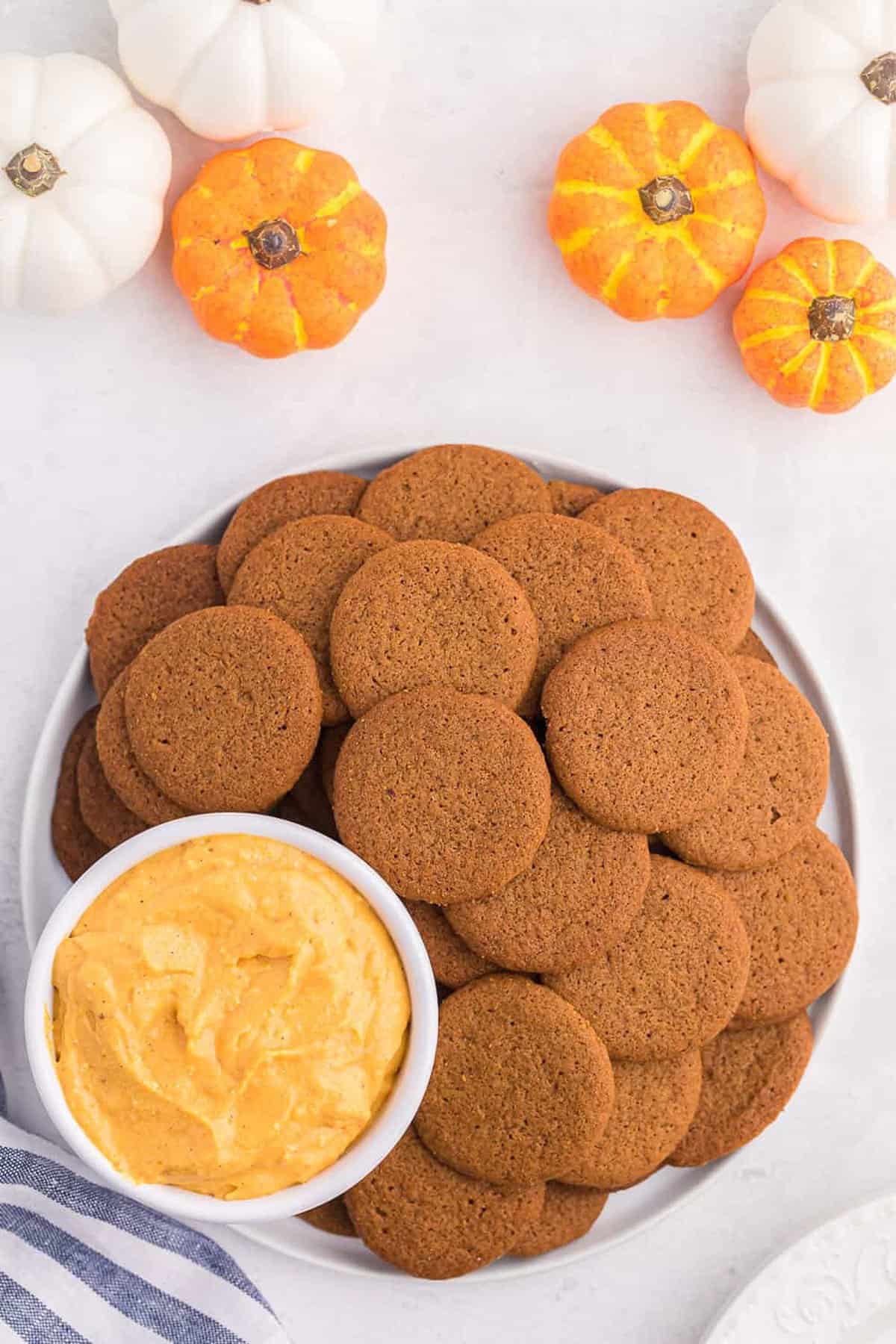 Pumpkin Pie Dip – Pumpkin pie dip couldn't be easier! I love a creamy sweet no-bake dessert recipe in the Fall season. Featuring cream cheese, marshmallow creme, and pumpkin, it tastes so good with cookies and fruit.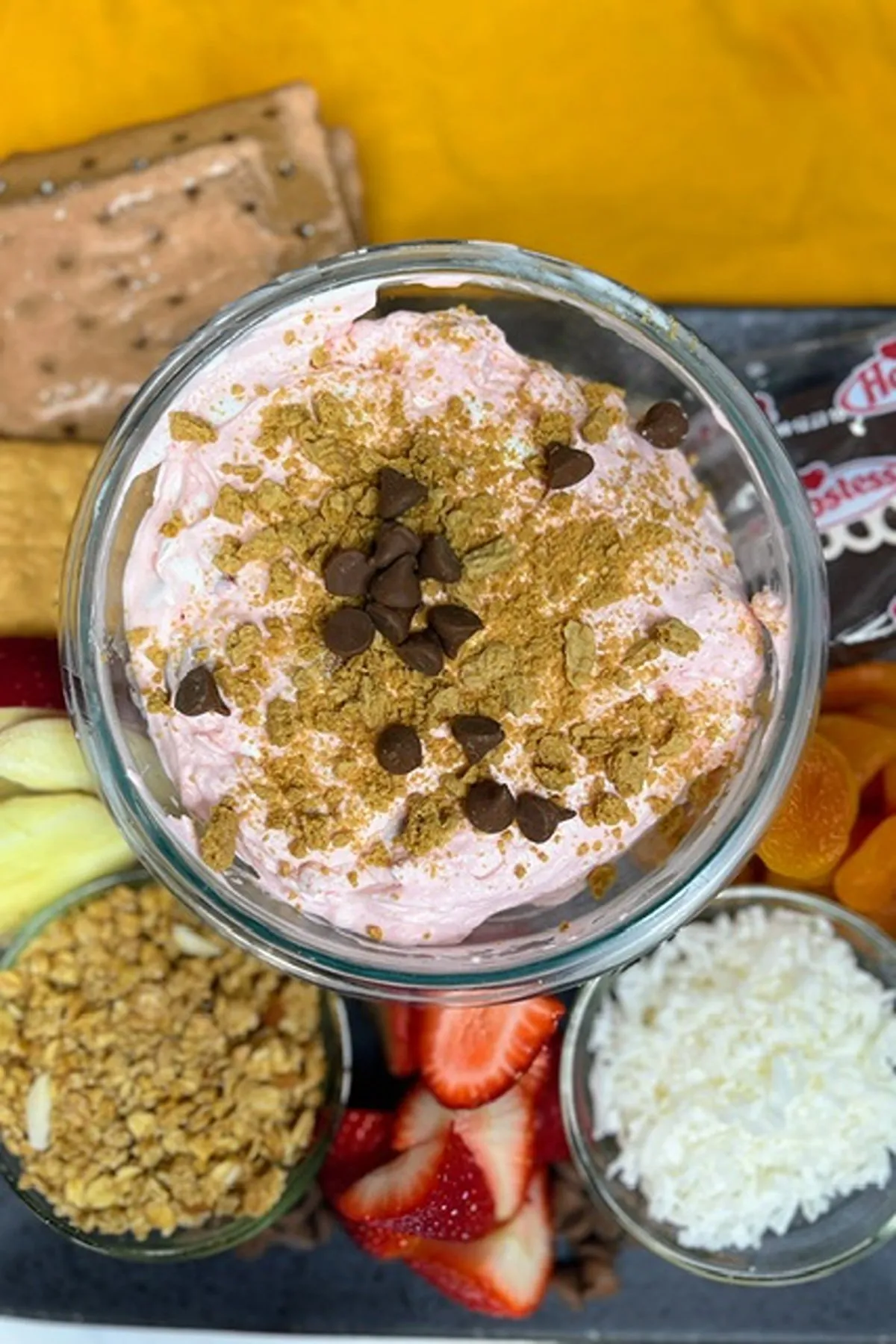 Cherry Pie Fluff Salad – The best recipe for a sweet appetizer! It is super simple and quick. Plus you can make it ahead of time for a party. With cherry pie filling, marshmallow fluff, vanilla pudding, and cool whip, what's not to love?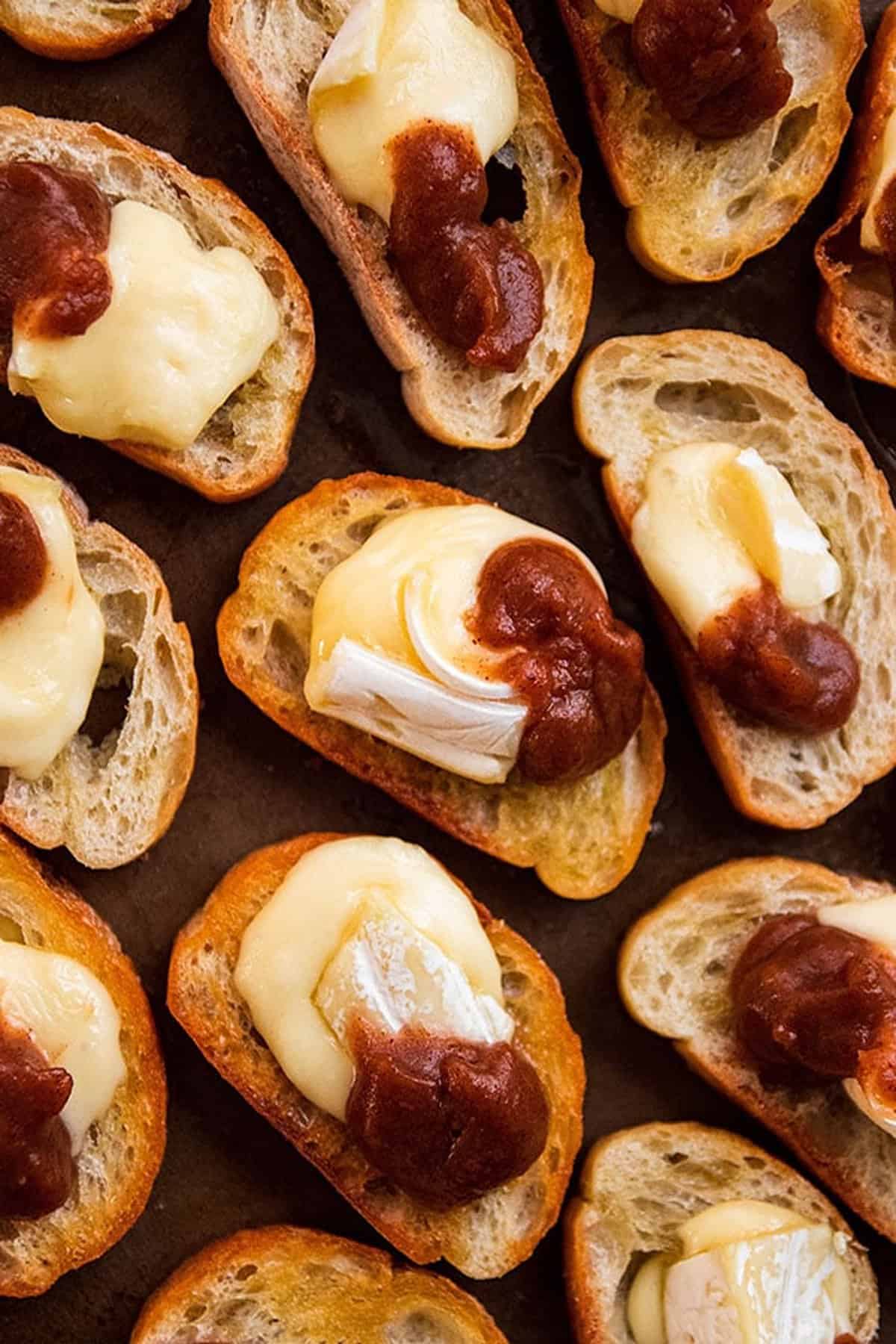 Brie & Apple Butter Crostinis – Fall potluck ideas for gourmet cheese are a must-make! All you have to do is slice your baguette 1-2 days ahead of time and store it in an airtight container on the counter. Then slice the cheese a day ahead of time and store it in the fridge. Then bake it to perfection when you're ready to serve it.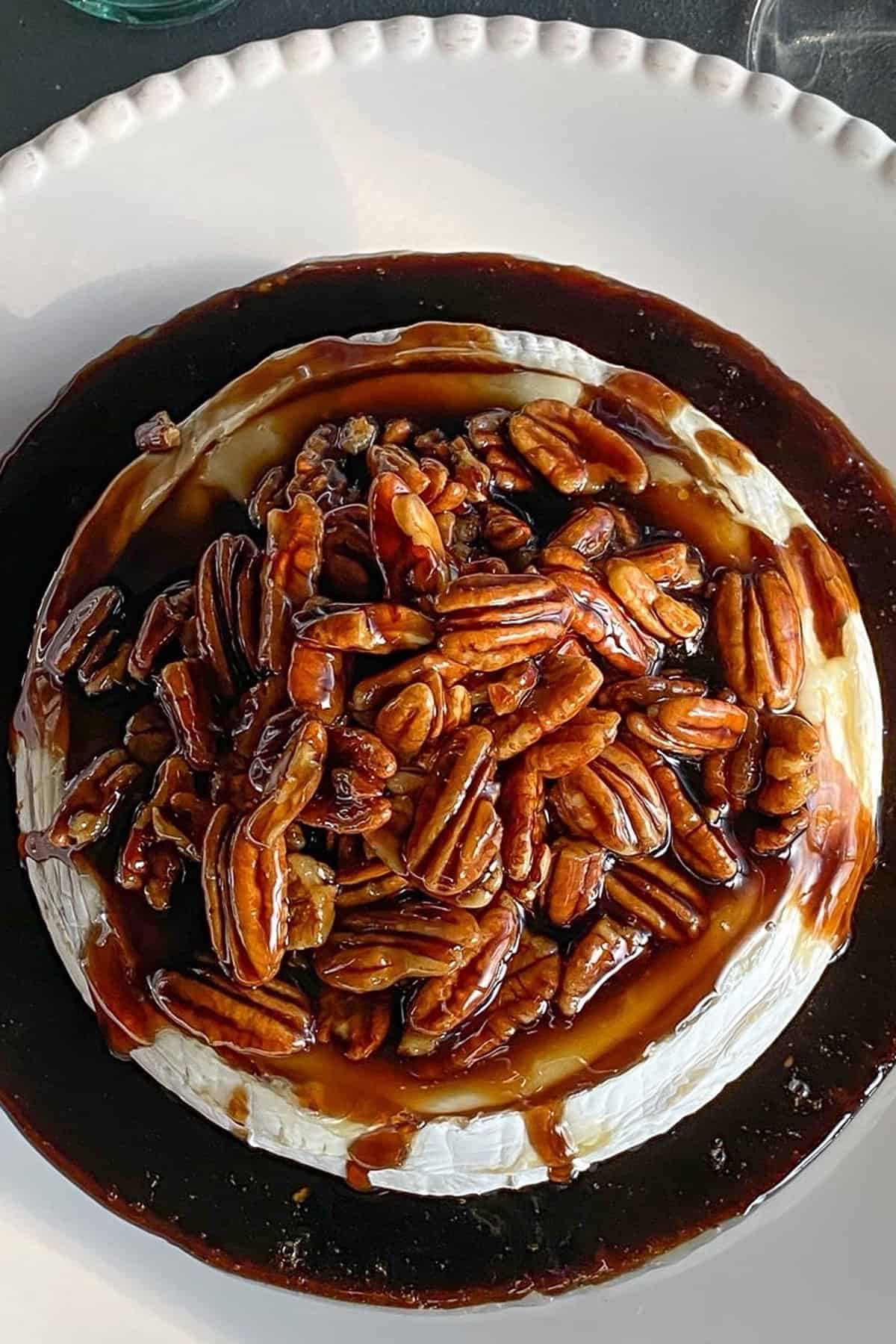 Kahlua Pecan Brown Sugar Baked Brie – Kahlua Pecan Brown Sugar Baked Brie is the best recipe for guests because it's absolutely delicious. Made with coffee liqueur, firmly packed light brown sugar, lightly toasted pecan halves, and a wheel of brie cheese!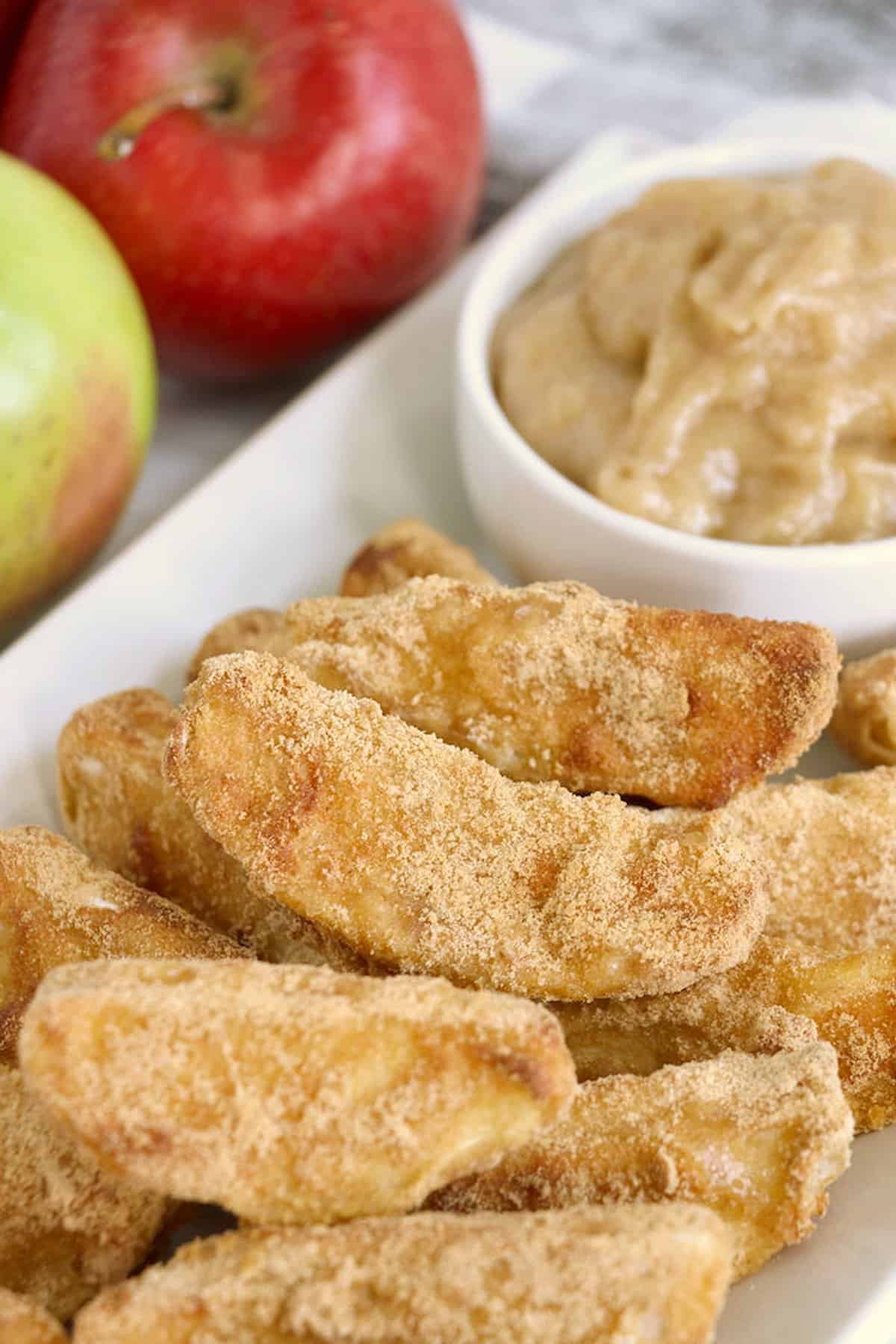 Air Fryer Apples With Caramel – Apples with caramel are one of the best Fall side dishes for potluck! Key ingredients include apples, eggs, Graham cracker crumbs, sugar, cream cheese, brown sugar, and vanilla.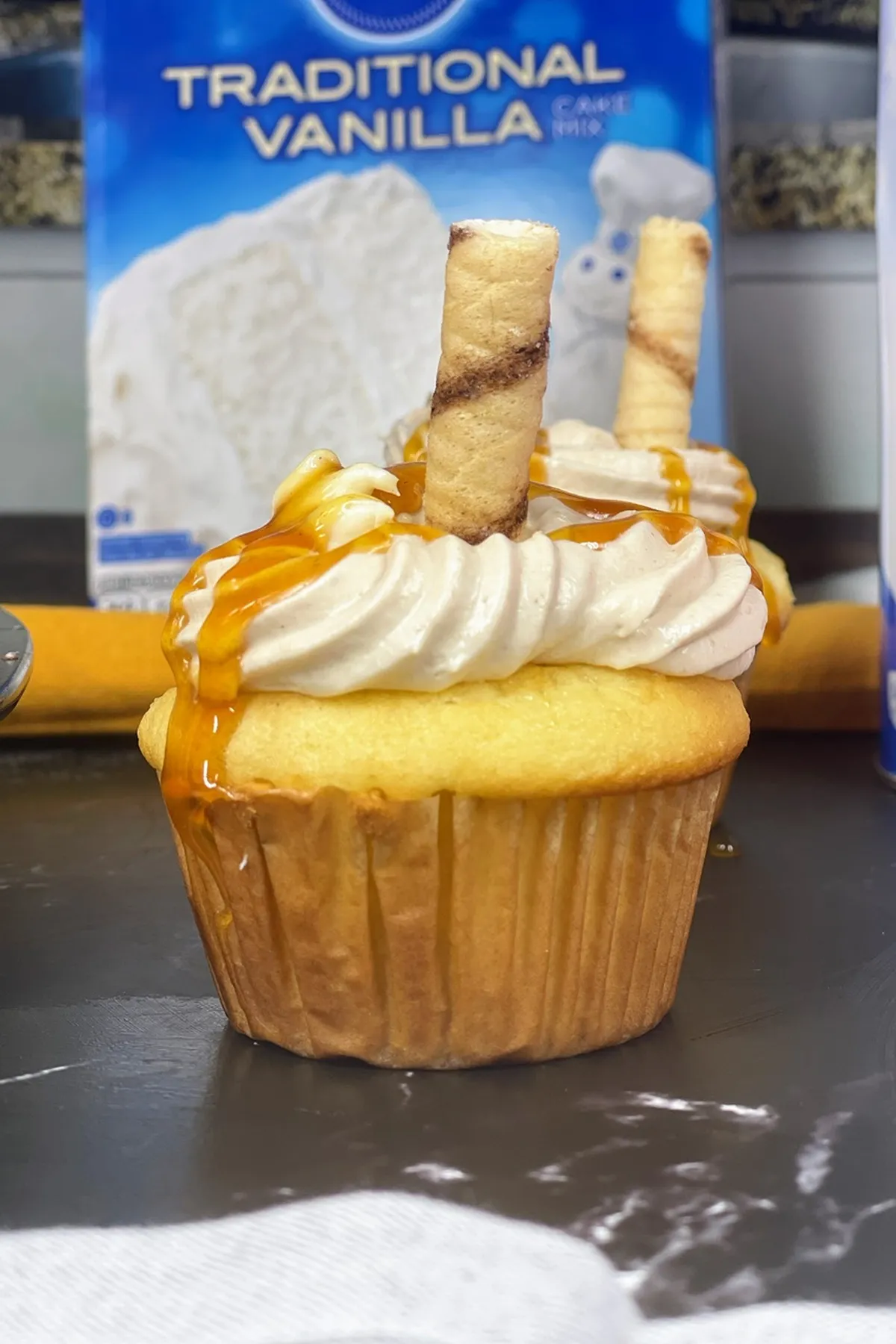 Mocha Caramel Cupcakes – You have to have some Fall potluck ideas on your menu for tasty desserts! These Mocha Caramel Cupcakes are so simple, made with box cake mix, eggs, oil, water, coffee extract or flavor syrup, thick caramel syrup, and an easy peasy Mocha Frosting.
Fall is right around the corner and these Potluck ideas are calling your name! Enjoy time with family and friends eating good food and showing your gratitude! Let us know in the comments which ones you liked the best!
More Delicious Appetizer Recipes