40+ Creamy Cheesecake Recipes
Celebrate National Cheesecake Day with one of these creamy and delicious cheesecake recipes! Whether you're a fan of classic cheesecakes, a combination of chocolatey and nutty toppings, or a fruity flavor, indulge in this delicious collection of scrumptious and unforgettable cheesecakes!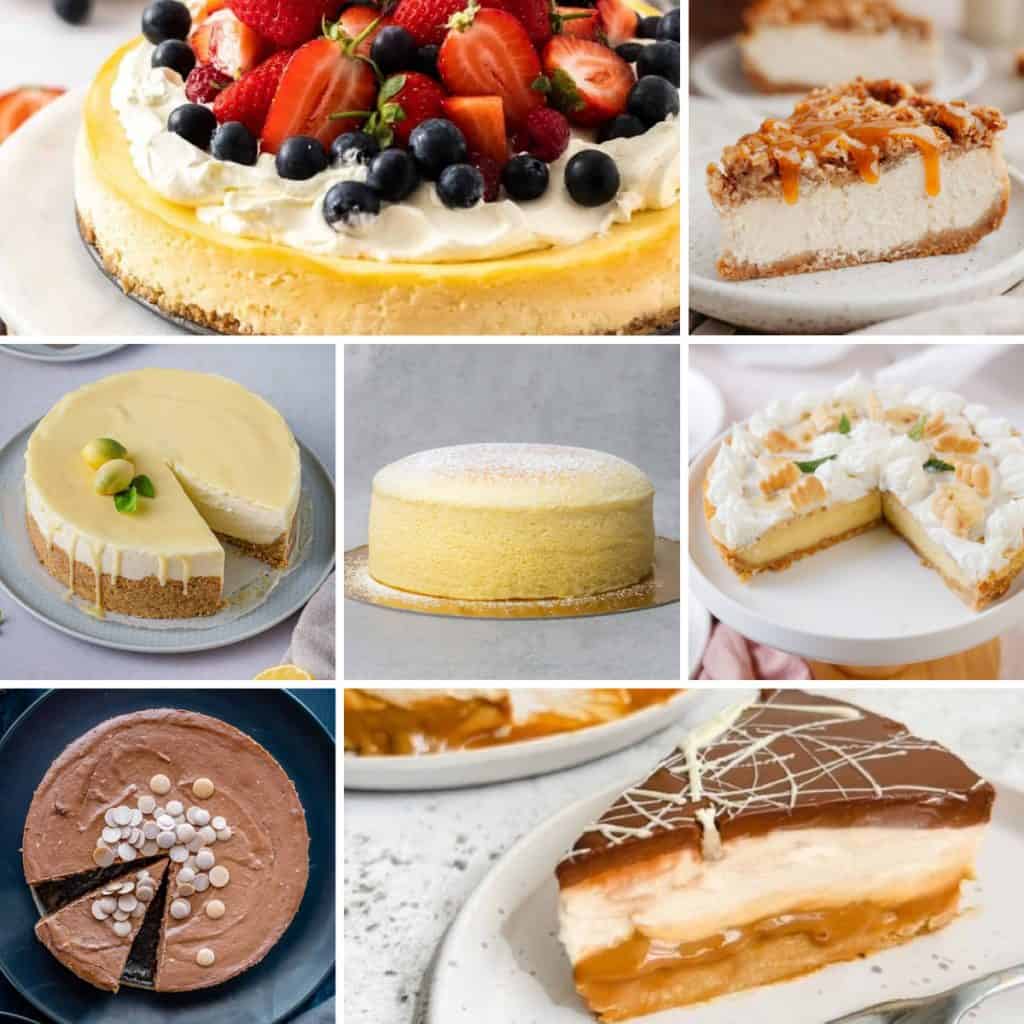 Ah, cheesecake. A creamy and delectable treat that's beloved by all. Rich in flavor and texture, this dessert is one of the most popular around the world, and for good reason!
On July 30th, we celebrate National Cheesecake Day, the perfect day to treat yourself to a slice (or two) of this favorite dessert.
Types of cheesecake
You most likely already know the popular New York-style cheesecake, a rich and creamy dessert, but there are many other cheesecake types, including:
Philadelphia-style cheesecake
Pennsylvania Dutch-style cheesecake
Farmer cheese cheesecake
Country-style cheesecake
Chicago Style cheesecake
Cheesecakes are also often flavored. Some popular flavors are strawberry, key lime, pumpkin, toffee, etc. They also can be topped with whipped cream, fresh or canned fruit, fruit sauce, chocolate syrup, or nuts.
How to Celebrate National Cheesecake Day
With a big slice of cheesecake, of course! Add some fruits to it, and call it healthy!
Bake a cheesecake at home with a twist. Try a chocolate cookie crust or cream cheese with ricotta or goat cheese.
How about a savory cheesecake for dinner and a sweet version for dessert?
Going out to your favorite cheesecake place with your family or friends is a great way to celebrate.
Delicious Cheesecake Recipes to make
More than 40 of the best cheesecake recipes we could find, including lots of no-bake options that you won't even have to turn the oven on to make.
More Fun Desserts