40+ Best Watermelon Recipes For Summer
On a hot summer day, there's nothing quite as satisfying as juicy watermelon. Now you can get creative with this seasonal treat by trying out some simple yet delicious watermelon recipes. Beat the heat while indulging in this refreshing and sweet fruit.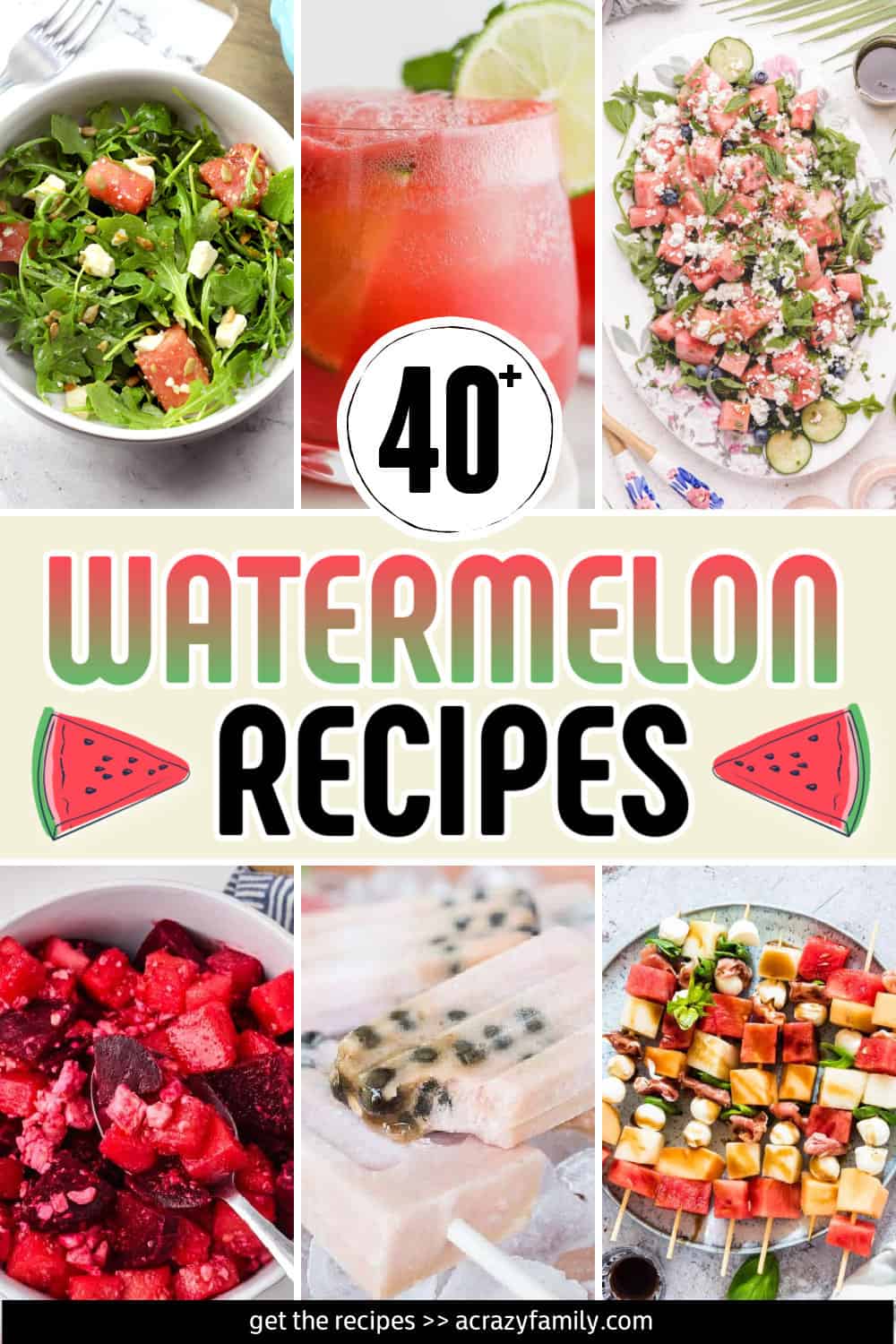 Fun Watermelon Recipes
When it comes to easy watermelon recipes, this huge list has it all. Find watermelon desserts, appetizers, sweet watermelon treats, and more. Even watermelon salads and a few watermelon cocktail recipes for those who can indulge!

When it's watermelon season, and they're ripe for the picking, it's time to create some of these juicy watermelon recipes!
From easy watermelon smoothies to creative watermelon recipes that you've maybe never even thought of before, you'll find lots of ways to enjoy fresh watermelon below.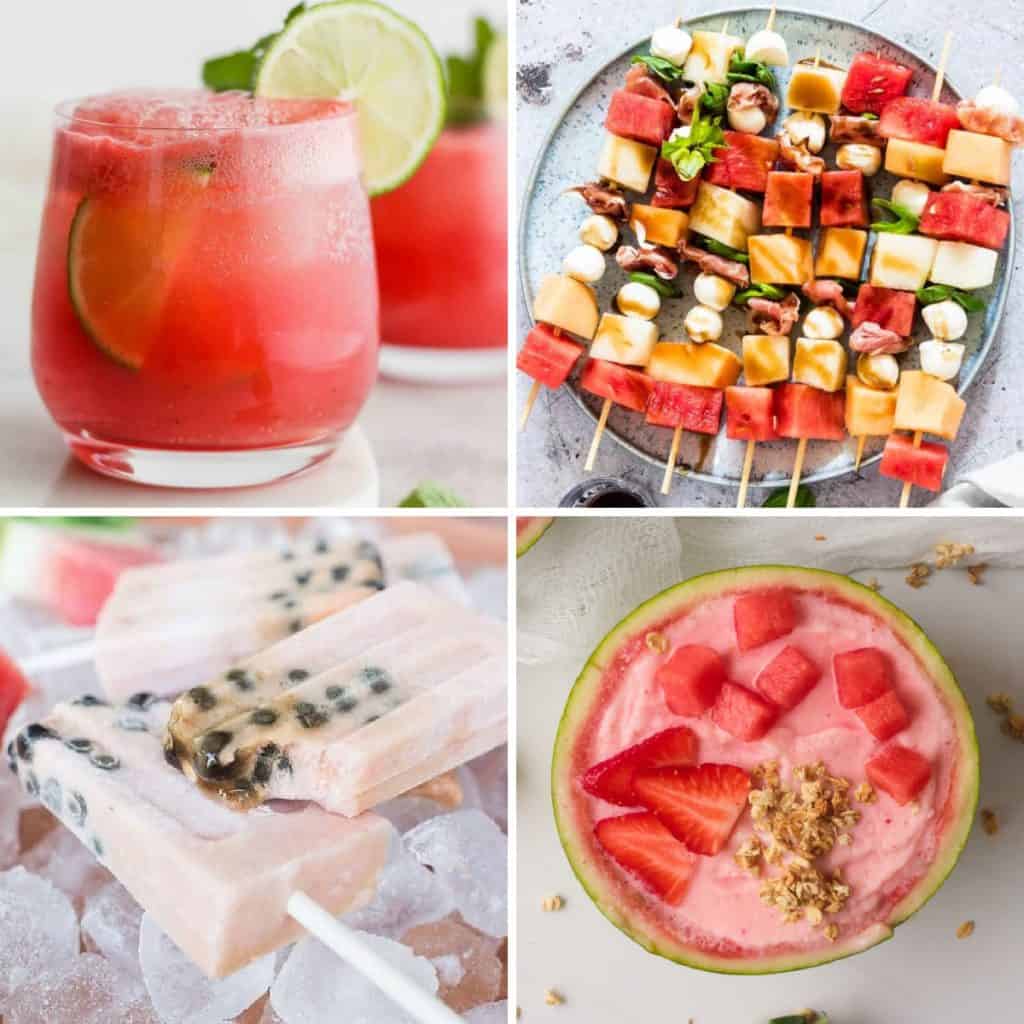 How to tell if a watermelon is ripe?
To make the most of the fresh watermelon, it's important to find watermelons that are ripe and ready. Here are a few tips that will help you determine whether your watermelon is ready:

Feel its weight – A ripe watermelon should feel heavy for its size, indicating plenty of sweet juice inside.

Lifting up your chosen fruit also allows you to see 'the field spot' (often referred to as 'the ground spot' located on one side), which should appear pale or creamy yellow in color when fully ripe.

Listen for a hollow sound – When tapping the outside of the melon, it should sound hollow and or have a loud thump to it.
Why You'll Love These Recipes
They're refreshing on a hot summer day.
It's the perfect way to enjoy as much in-season fresh watermelon as possible!
You'll never tire of eating this delicious fruit!
Real quickly, before we get to the collection, I wanted to share our very own SUPER YUMMY watermelon mint lemonade (from way back in my archives). A sweet way to cool off.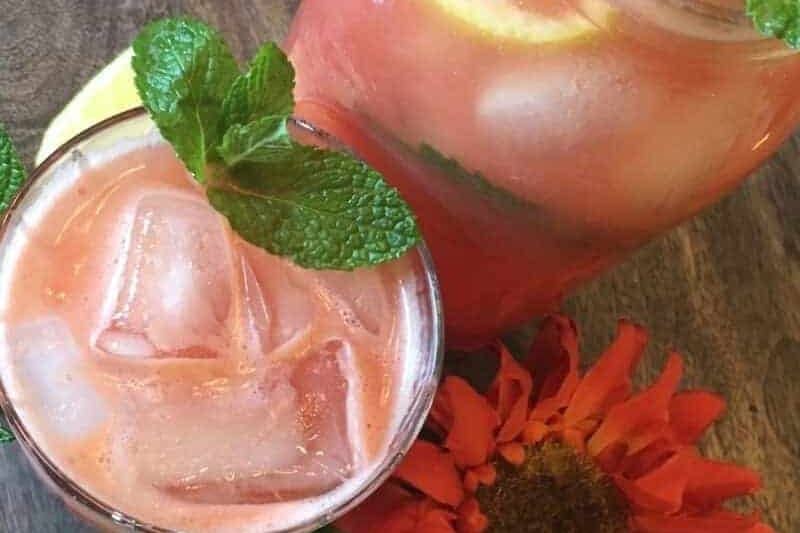 And now, here's our collection of easy-to-make watermelon recipes!

None of these recipes are hard. They're all refreshing, they're all delicious, and they're all super fun to make. These watermelon recipes would be delicious for a healthy snack or a fun treat.

These delicious watermelon recipes would also be great for a BBQ, or dinner party, or to simply beat the heat on a hot day.
THE BEST Watermelon RECIPES
With so many wonderful ideas, you will never get bored of these easy watermelon recipes. From salads to smoothies, the ideas are plentiful.

Which recipes do you plan to try?
More Great Recipe Collections You May Like