This watermelon mint lemonade is super easy to make and is so refreshing on a hot summer day.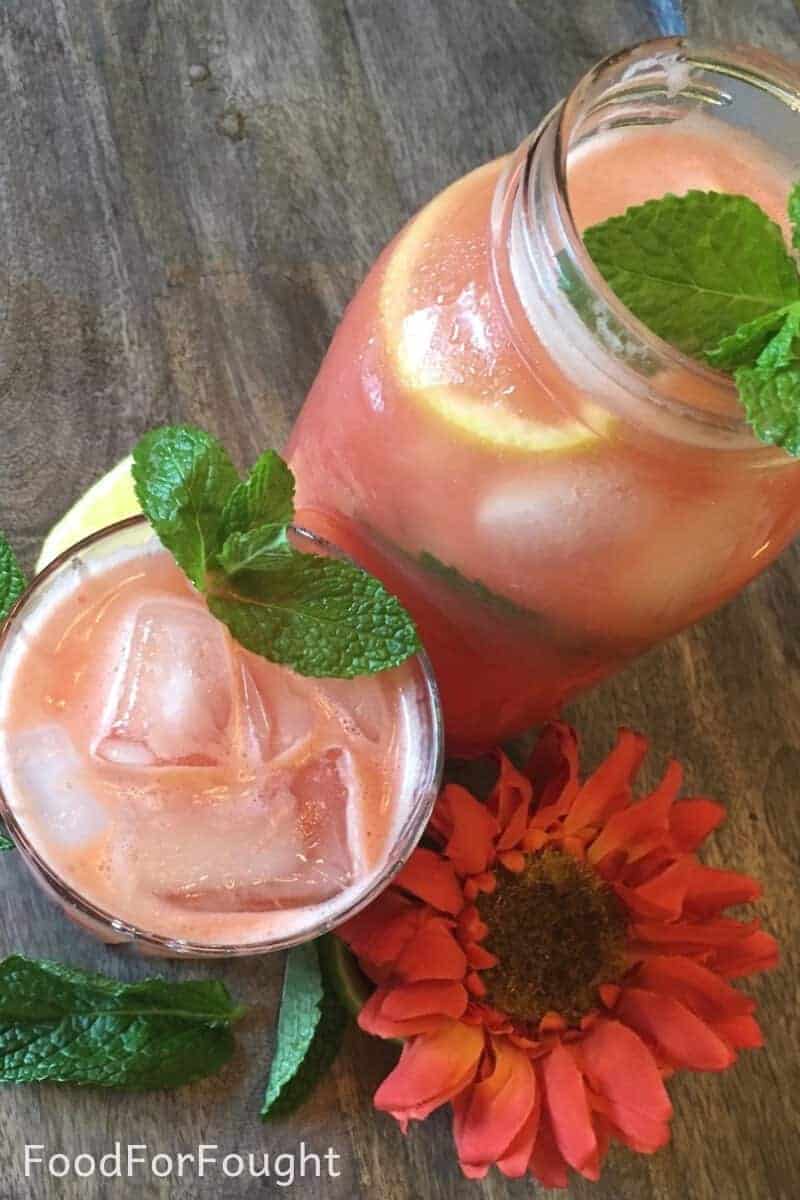 The sweetest way to cool off is by sipping this delicious watermelon mint lemonade!
If you like a good old homemade lemonade, you will absolutely love this lemonade with a twist. It's super simple to make and makes for the perfect summer drink to cool off with on a hot summer day.
Or, a perfect backyard BBQ party drink.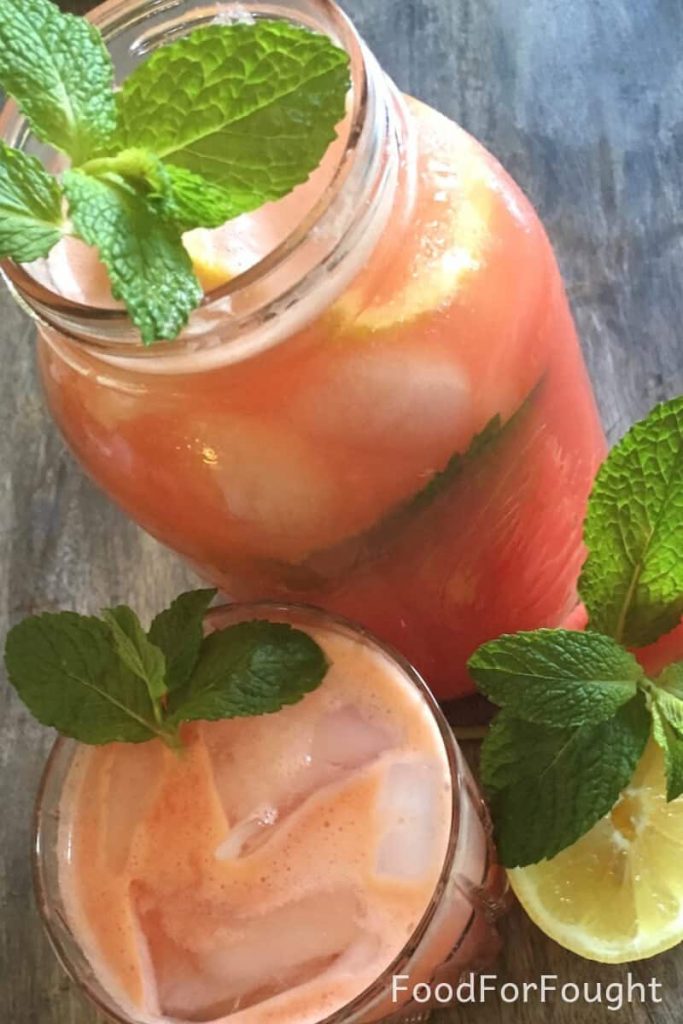 Watermelon Mint Lemonade
This is one of those recipes you'll want to tinker around with to find the right flavor combination for your tastes.
For example, the amount of water you need to add will vary depending on how juicy the watermelon is and how strong you want the flavor to be.
Directions for a mint-infused simple syrup are included.
The watermelon adds a lot of sweetness, however, so you may not wish to sweeten it further. It really depends on how sweet or tart you want the final results to be.
If you are serving this recipe outside on a warm day, make extra so you can freeze some into ice cubes or an ice ring (if serving in a punch bowl). Using ice cubes made of the beverage you are serving rather than plain water will prevent watered-down drinks as the day or evening progresses.
And there you have it, the drink of all drinks, non-alcoholic, healthy, refreshing, and whatever else you want. Do give it a try!!!
Hello! All photos and content are copyright protected. Please do not use our photos without prior written permission. Thank you!
Nutritional Information?
If you want the nutritional information for a recipe, I recommend entering the recipe into this nutrition analyzer, which will calculate it for you.