The Best Saint Patrick's Day Treats
By: Vickie | Updated: 16th February 2023
St. Patrick's day is right around the corner! Which can only mean one thing: Green beer, festive shamrocks, green clothes, festivities, and lots of parades.
And of course, if you're anything like me you're wondering about all the tasty food you can make to celebrate with the Irish! Well, wonder no more, because I've got the scoop on the best Saint Patrick's day treats (just in time for your holiday party)!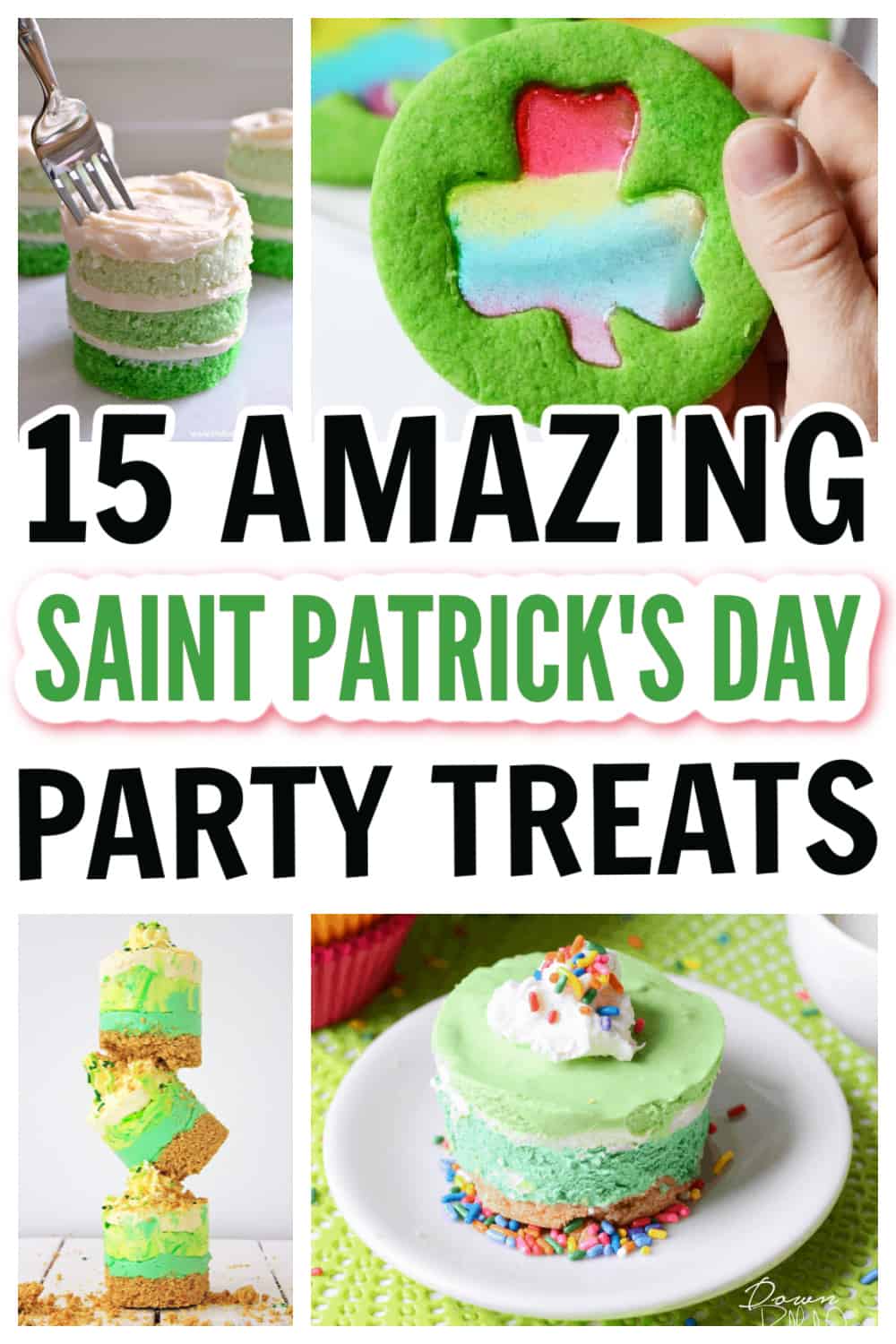 What Is Saint Patricks Day?
St. Patrick's day is celebrated annually on March 17th and honors Ireland's patron saint, Saint Patrick. People wear green and attend parades to celebrate the holiday.
One fun part of the annual celebration is making delicious recipes using green and or rainbow-themed ingredients and of course, listening to Irish music and song.
Where Will You Find A St Patrick's Day Celebration?
Saint Patricks Day is celebrated in many countries around the world including the United States, Canada, Australia, New Zealand, and Japan.
Saint Patricks Day Desserts You'll Love
This year try something different, treat yourself to one of these amazing dessert ideas! Check out the list below. Let us know which one is your favorite!
Lucky Charms Cake Mix Cookies
Do you love Lucky Charms cereal? Then you'll love these Lucky Charms Cake Mix Cookies! They are easy to make and with just a few simple ingredients, you can have delicious cookies in no time.
Everyone will love the fun and festive color scheme. Plus, they're sure to be a hit with kids of all ages. So get ready to celebrate with these fun and colorful cookies!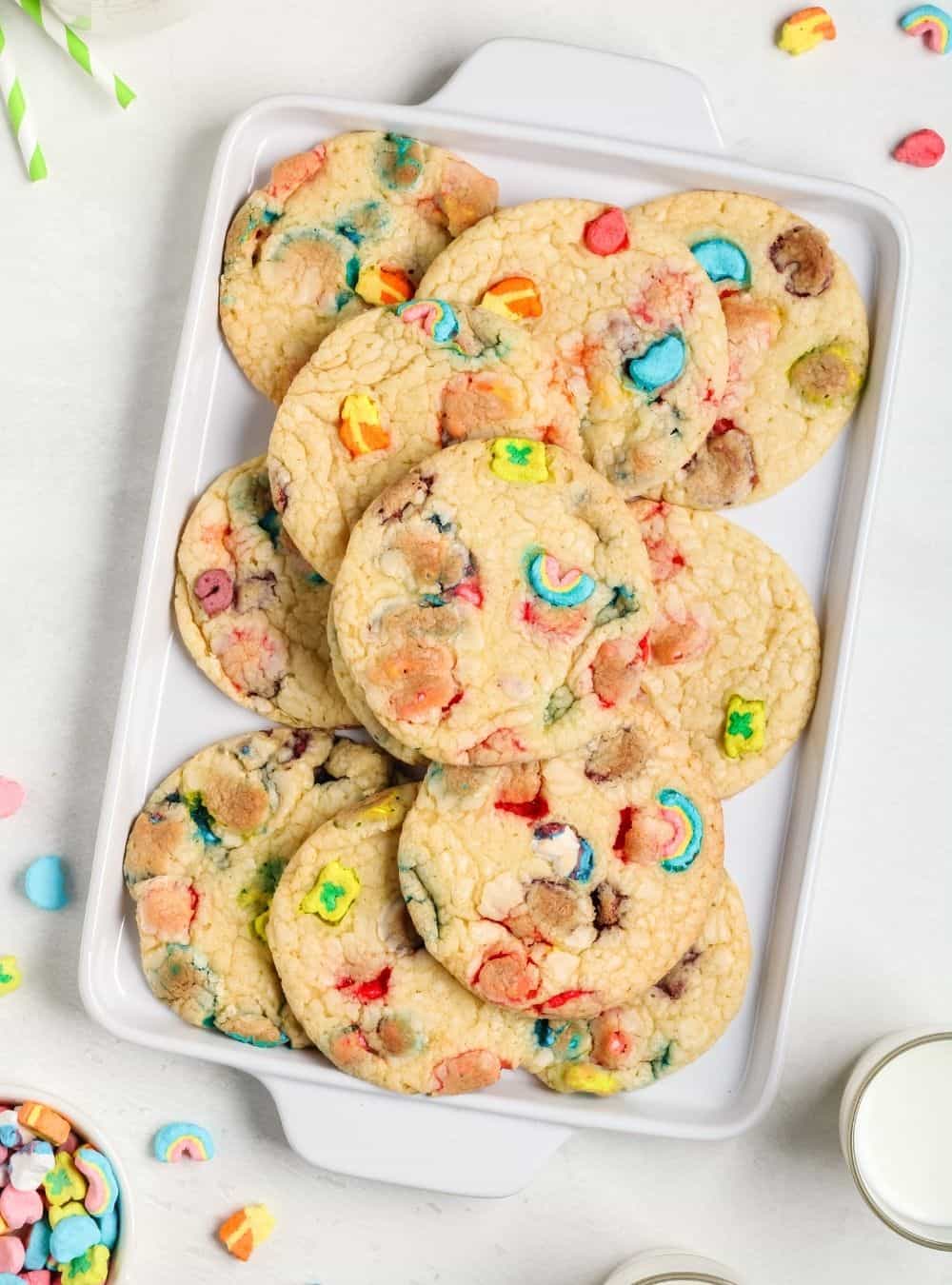 Shamrock Pretzel Pops
What a fun treat for St Patrick's day! These shamrock pretzel pops are a super-easy sweet treat to make. Pretzels, some melted candy, and sprinkles are all you will need to make these adorable chocolate pretzel pops!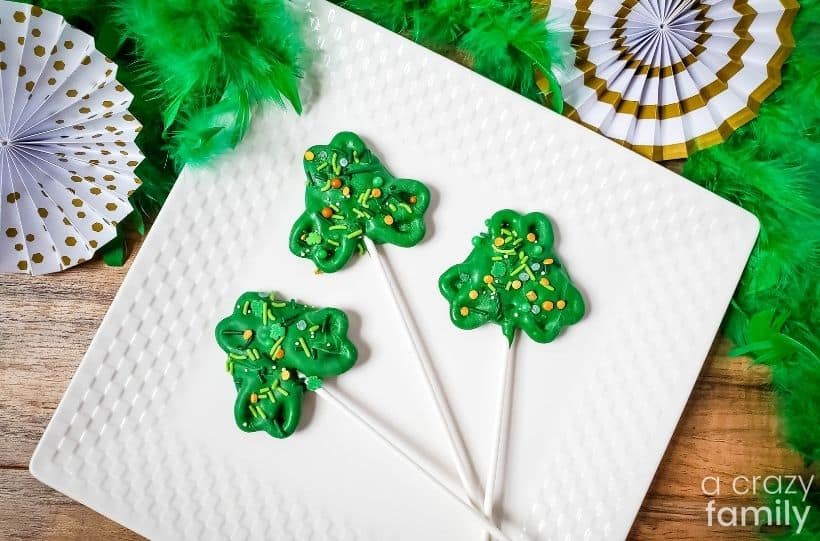 Saint Patrick's Day Cookies
If you're looking for something easy to make with minimal ingredients, then these super cute green cookies with white chocolate chips should go down a treat.
Perfect for your Saint Patrick's day celebration, these cookies are simple to make and are ready in 15 minutes.
Saint Patrick's Day Dunkaroo Dip
If you need a tasty treat to serve at your Saint Patrick's day party, then look no further! This awesome-looking green dunkaroo dip is super easy to make with just 3 ingredients (one is whipped cream) – plus it tastes amazing.
Serve with your favorite nilla wafers or even apple slices for a healthier twist.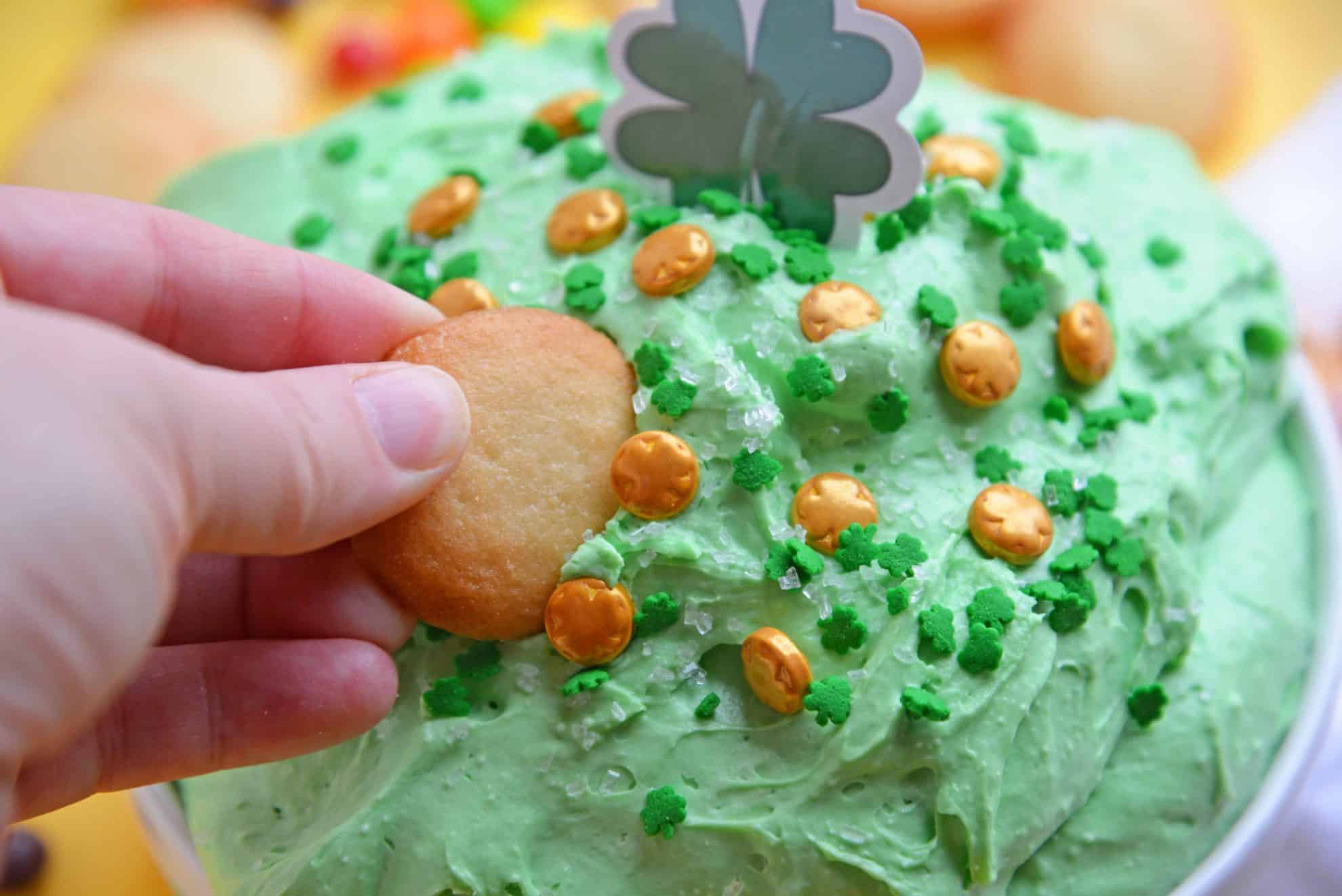 Saint Patrick's Day Bark
Chocolate bark is delicious any time of the year and this Saint Patrick's Day Bark is no exception! This super easy chocolate bark only takes 5 minutes to make and tastes amazing.
With plenty of candy, marshmallows, and fruity pebbles, this bark is sure to be a hit with everyone at your Saint Patrick's day party!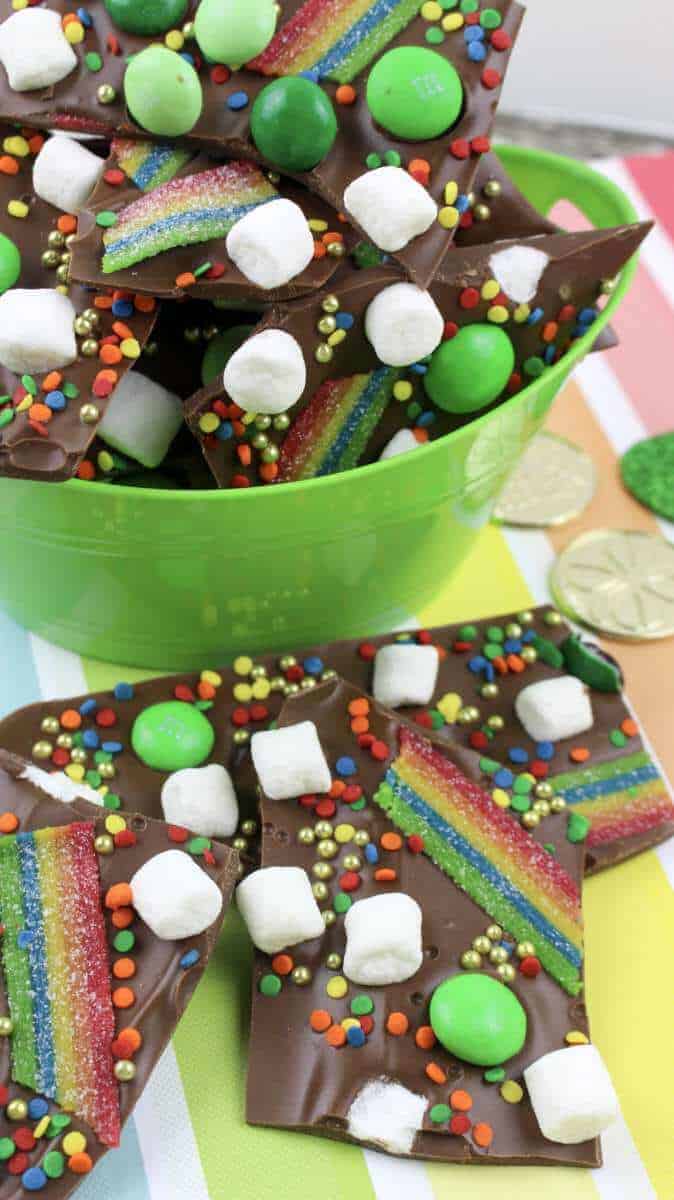 Pretzel Leprechaun Treats
Oh my gosh…have you seen these Leprechaun-themed Pretzel bites? They're the perfect treat for St. Patrick's day party!
These tasty pretzel treats are super easy to make and you can customize them however you want. These sweet little pretzels are decorated using rolos, extreme airheads rainbow bites, and gold sugar crystals.
These favorite desserts will be a huge hit and everyone will love their little pot of gold at the end of the rainbow treat!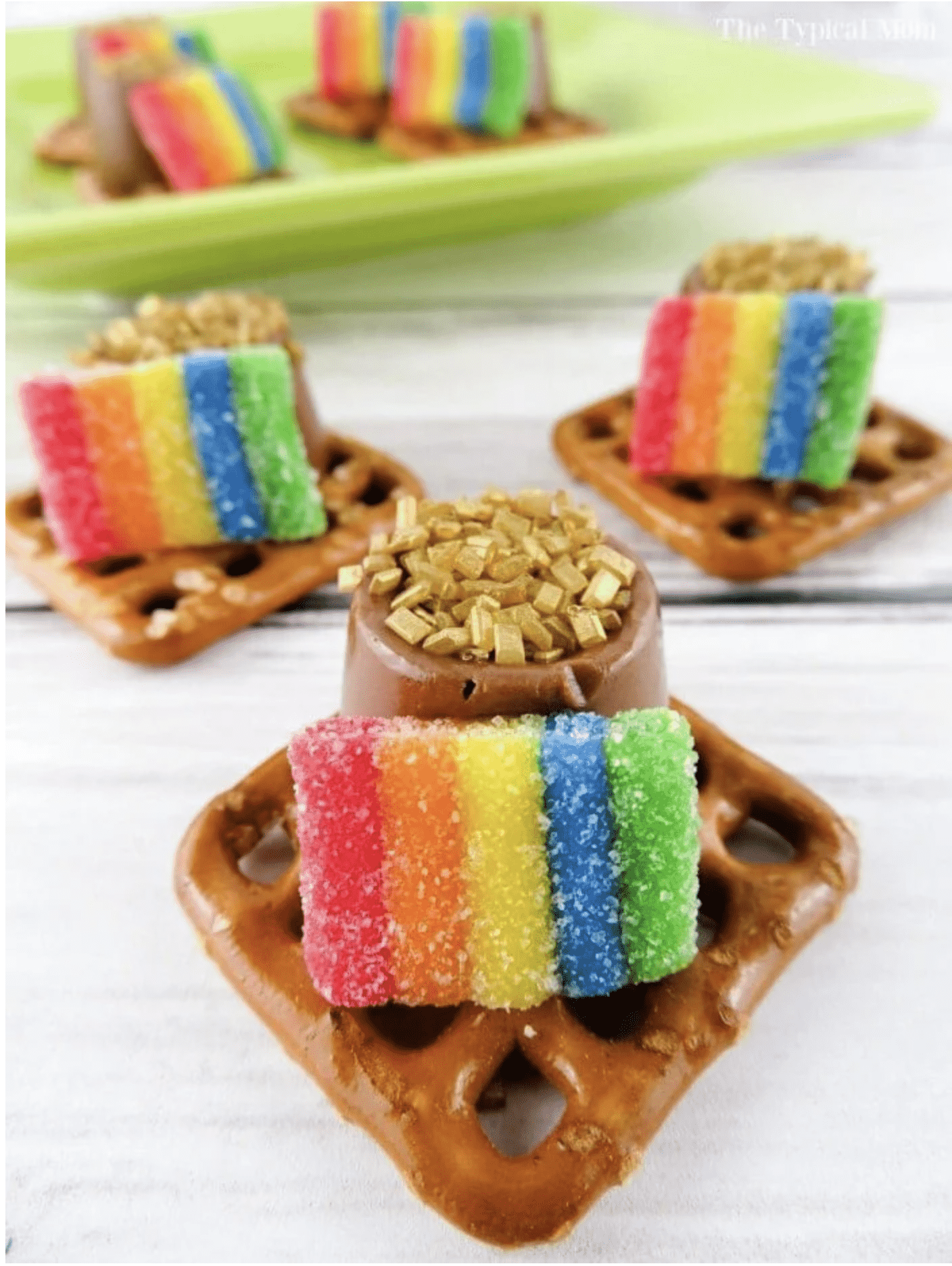 Stained Glass Shamrock Cookies
Who doesn't love cookies? Cookies are a great treat all year round, but why not try them in the classic shape of a shamrock for St. Patrick's day!
These stained glass shamrock cookies are a perfect patty's day treat. Sweet, tasty, and super colorful, these cookies will be a huge hit on paddy's lucky day.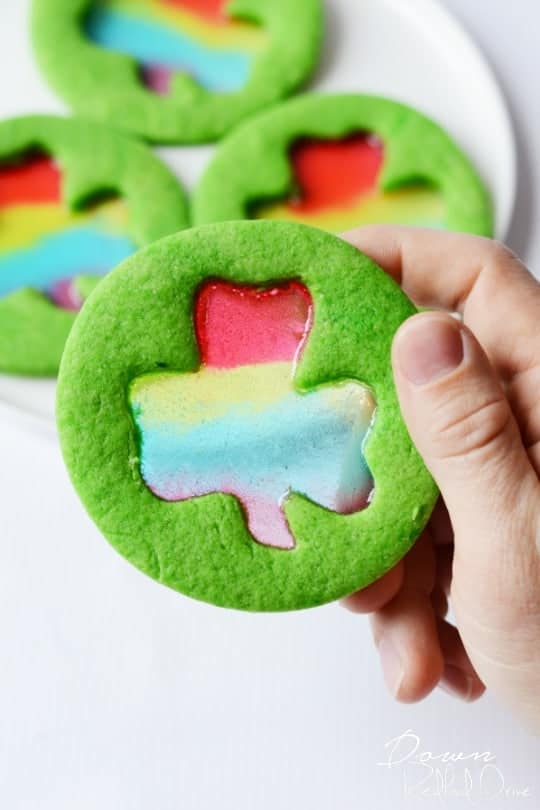 Saint Patrick's Day Popcorn Balls
Do you love popcorn? If so you're gonna love this Patrick's Day dessert, which is tasty and simple to make! These popcorn treats are topped with marshmallows, green sprinkles and taste delicious.
The perfect treat for your St. Patrick's day party! You can even add lucky charms to the recipe for the extra St. Patrick's day magic!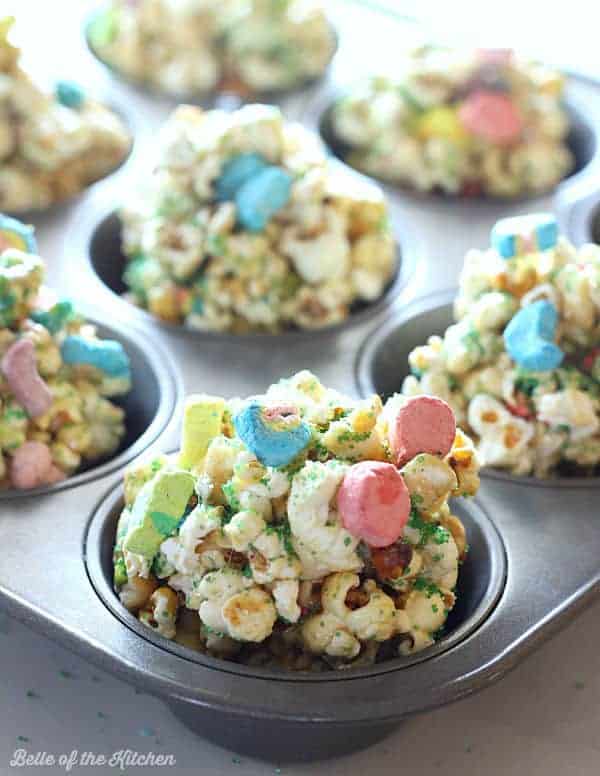 Irish Cream Tarts
You can never go wrong with some tasty decadent Irish cream tarts for St. Patrick's day! These delicious mini treats are perfect to whip out at your Saint Patrick's day party and they're super easy to make
These cute tartlets will be a huge hit and they go great with vanilla ice cream or mint cream.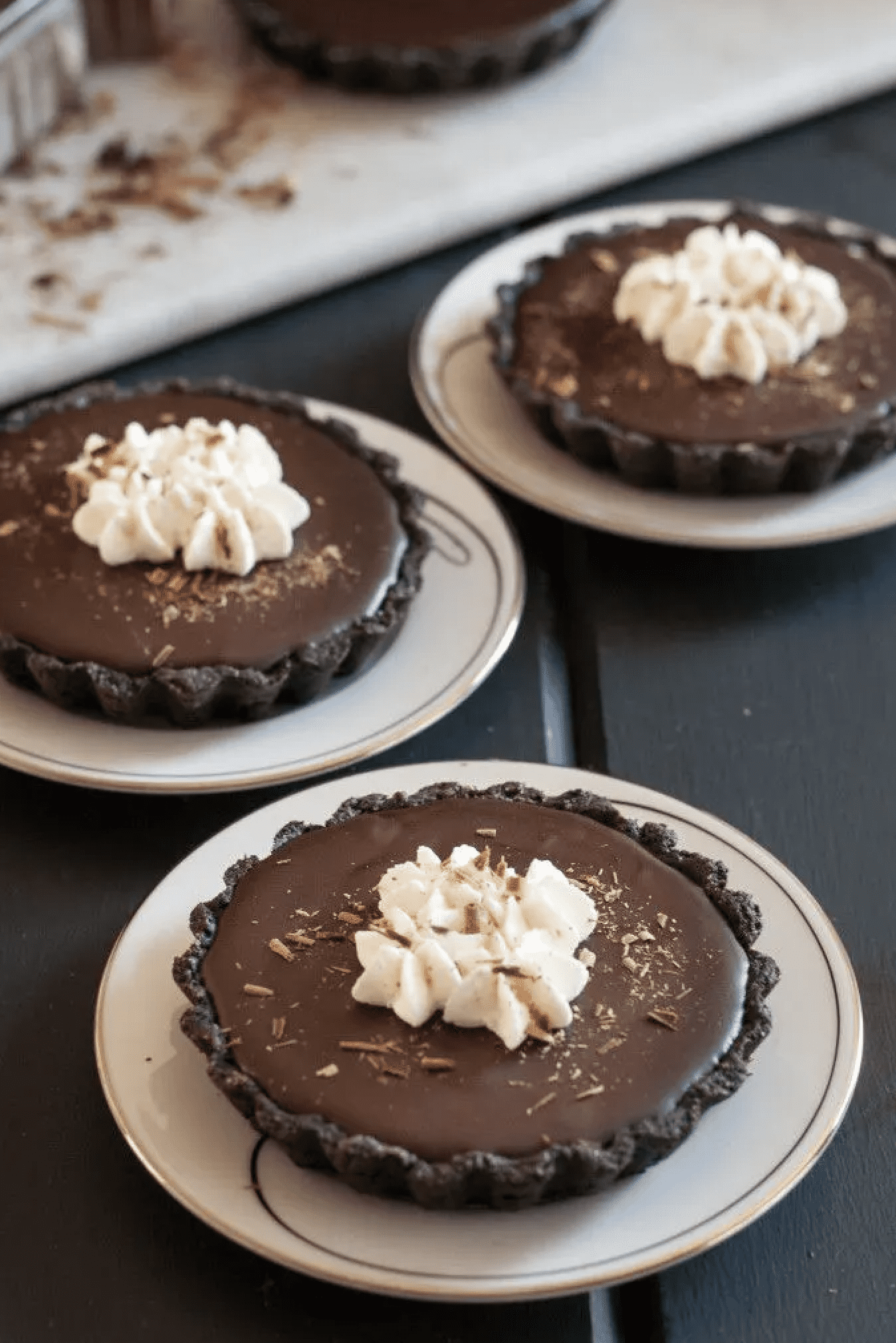 Saint Patrick's Day Mini Ombre Cakes
These adorable mini ombre cakes are super easy to make and taste amazing! You'll need plenty of green food coloring and cream cheese frosting to make these pretty green desserts.
Enjoy your Saint Patrick's day with a tasty treat that is perfect to serve at any party.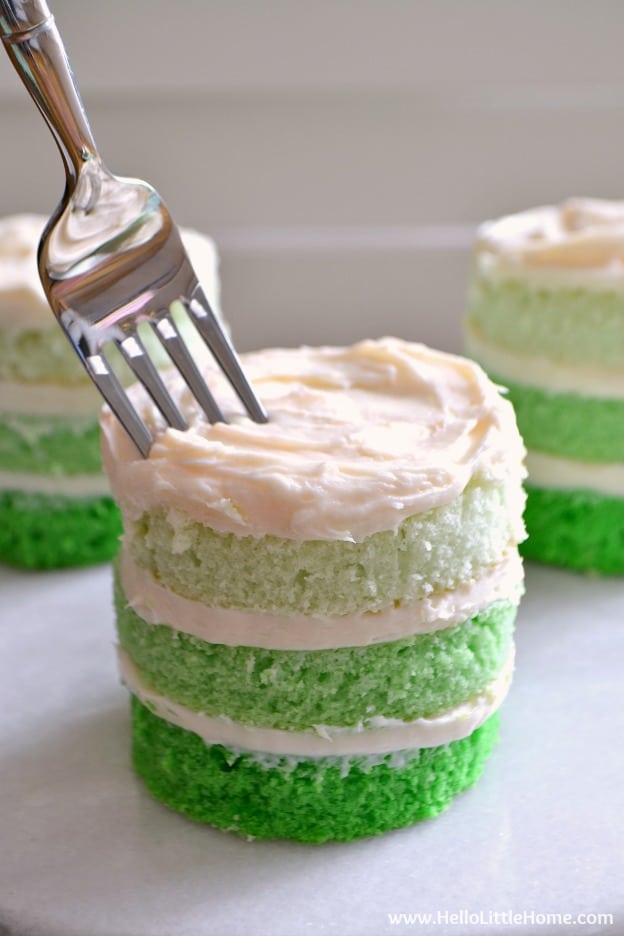 Leprechaun Treats Jar
If you want to make a cute Leprechaun treats jar then this fun tutorial is great for Saint Patrick's Day. You can add plenty of candy to these Leprechaun jars, be it chocolate, fudgy brownies, lucky charms, marshmallows, and more.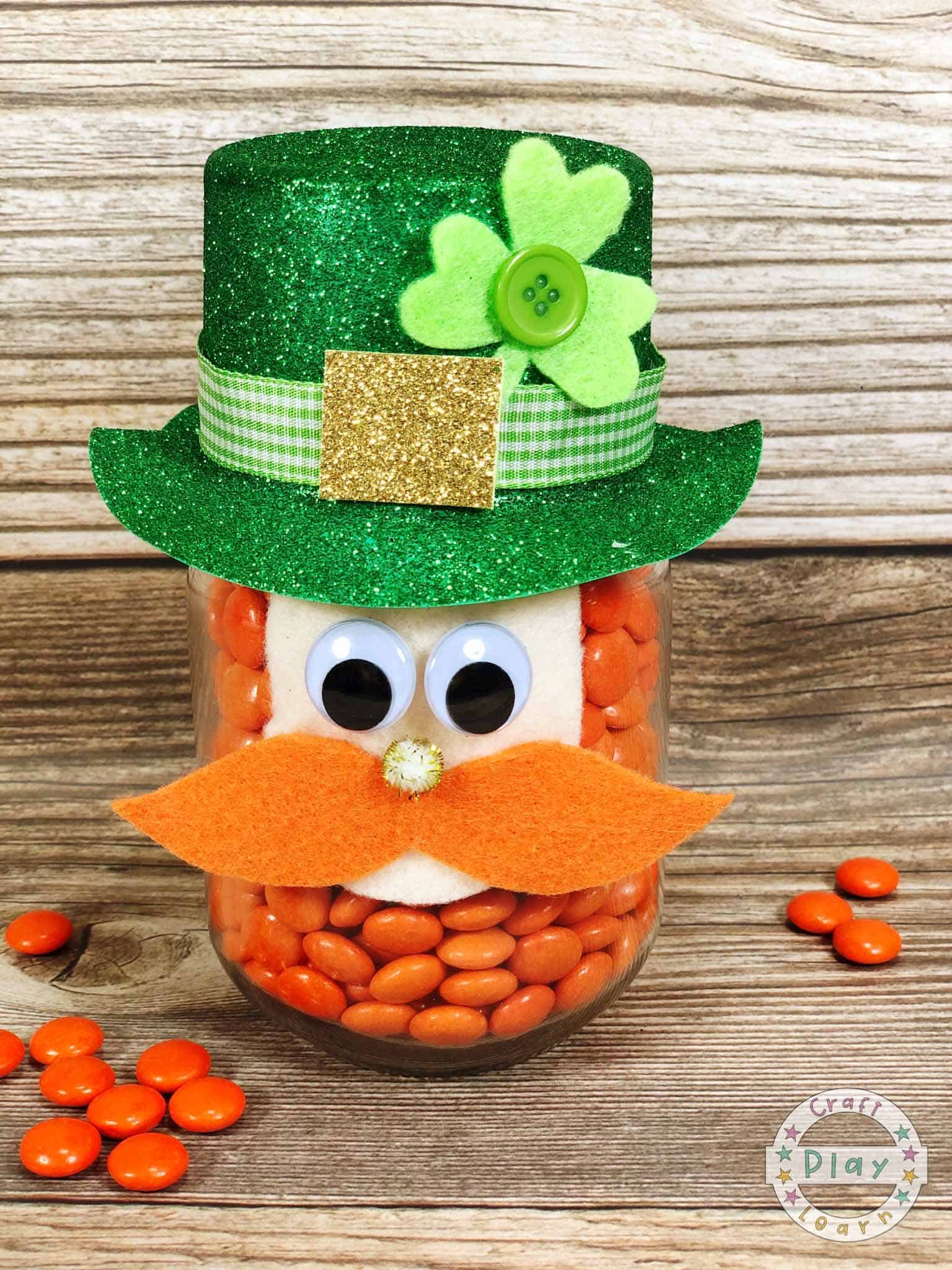 Leprechaun Shakes With Whipped Cream
Make a leprechaun or shamrock shake to celebrate the lucky day this year. You'll only need a few ingredients, along with some green food coloring to go with your vanilla ice cream and this favorite dessert with have the kids thinking they have hit the jackpot!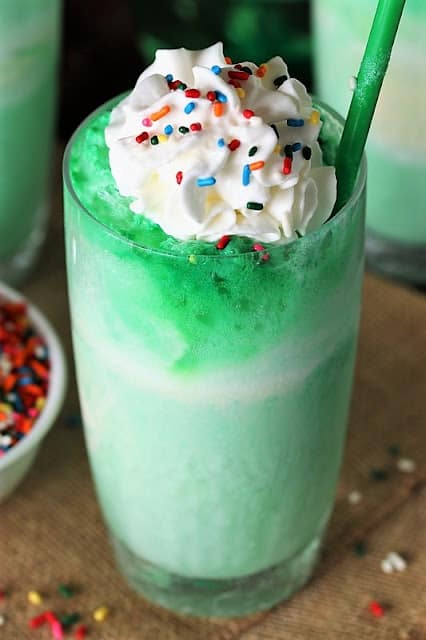 Saint Patrick's Day Mini Cheesecakes
Mini cheesecakes are absolutely delicious and an easy dessert to make for your Patrick's day celebration.
This decadent dessert is one of my favorite Saint Patrick's day recipes and a real crowd pleaser everyone will love.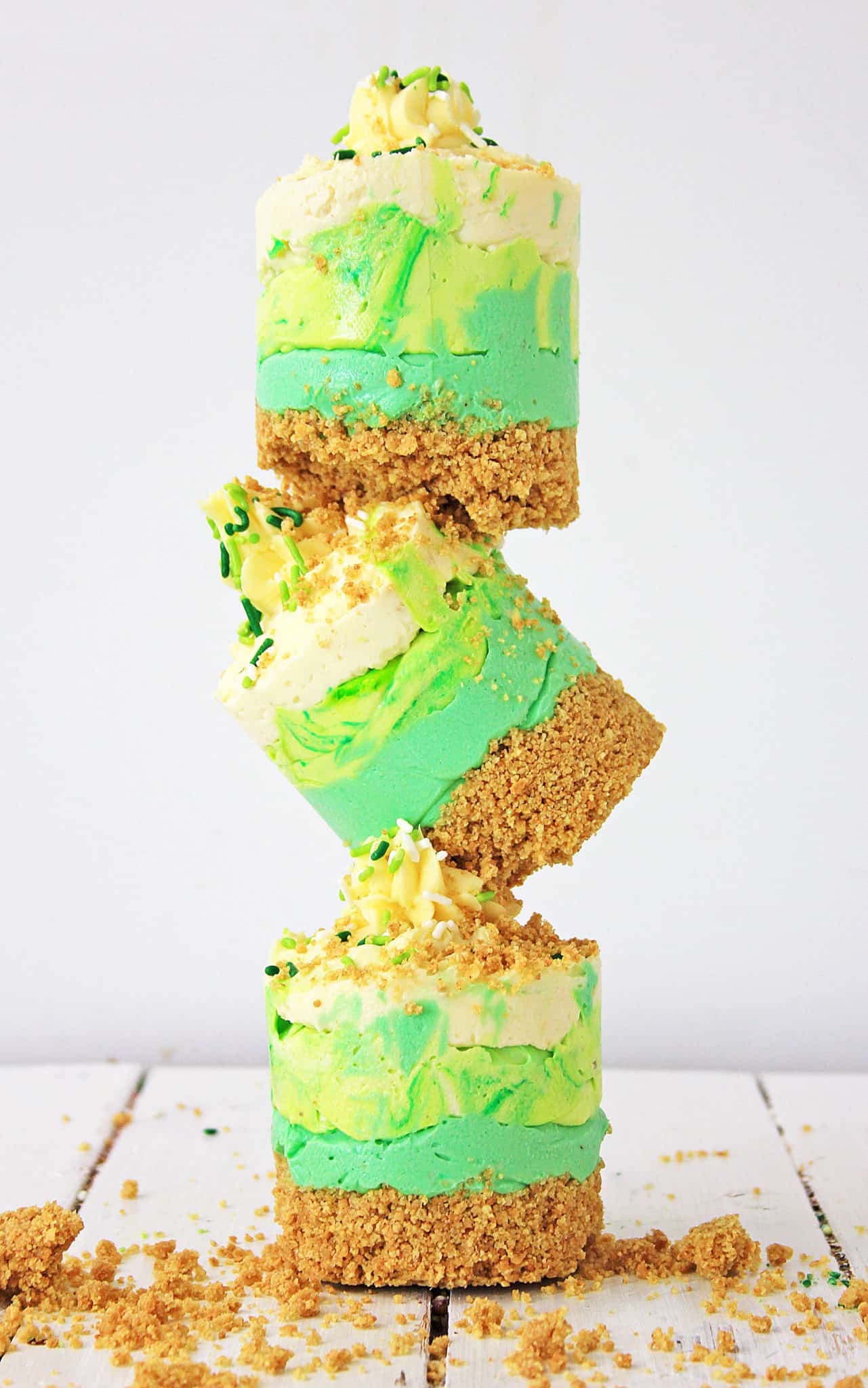 Leprechaun Nutter Butters
If you haven't made leprechaun nutter butters then you're in for a real treat. These super cute Leprechaun-themed cookies are great for paddy's day and a fun activity to make with the kids too.
No need for butter, sugar, and flour, simply grab a packet of these cookies and go to town decorating them with chocolate melts.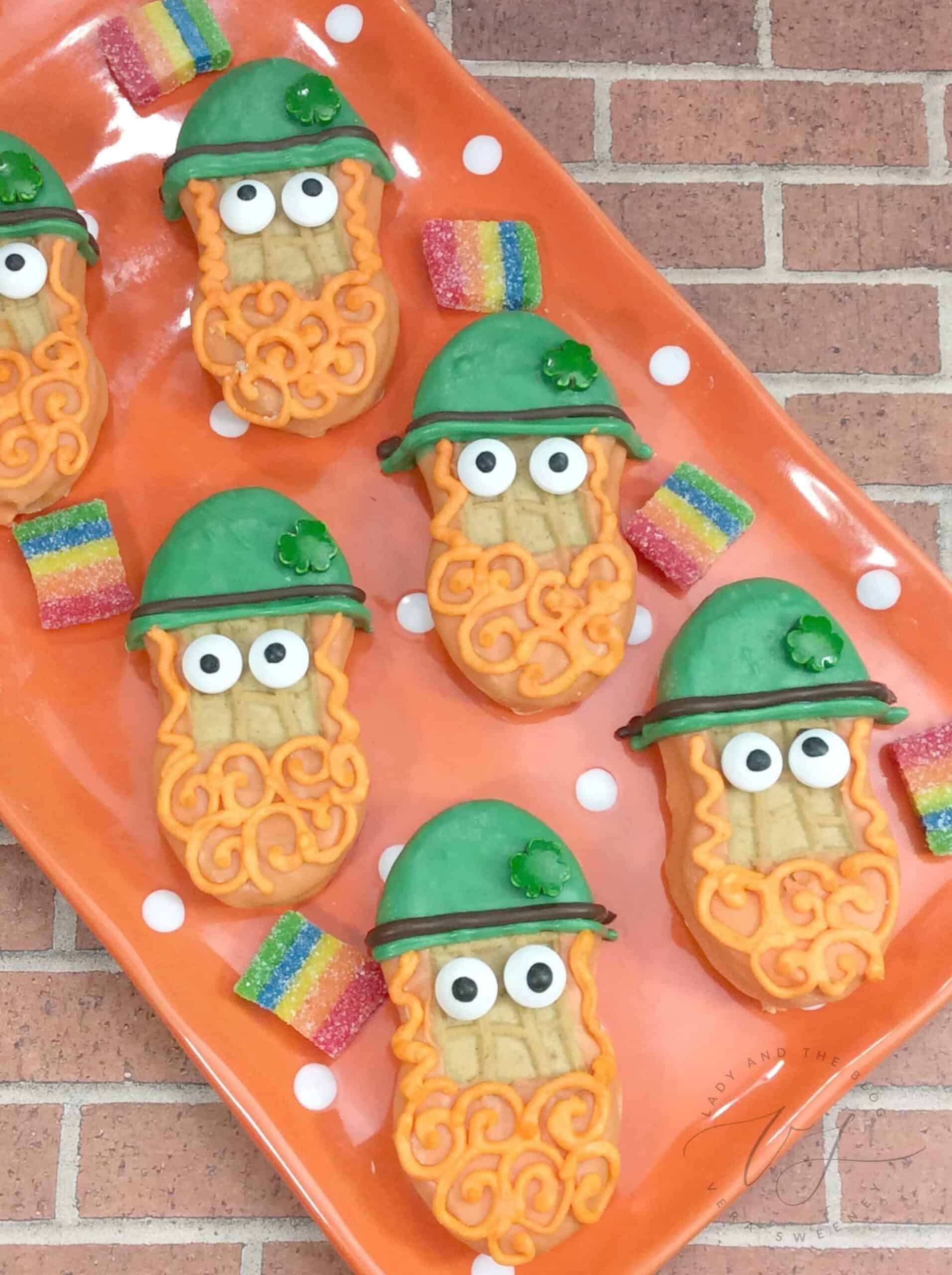 Tasty Lucky Charms Treats
Lucky Charm Treats are tasty and super cute treats for St. Patrick's day! These Pretzel, cereal, and marshmallow treats will be a huge hit and the perfect treat for any Saint Patrick's Day celebration.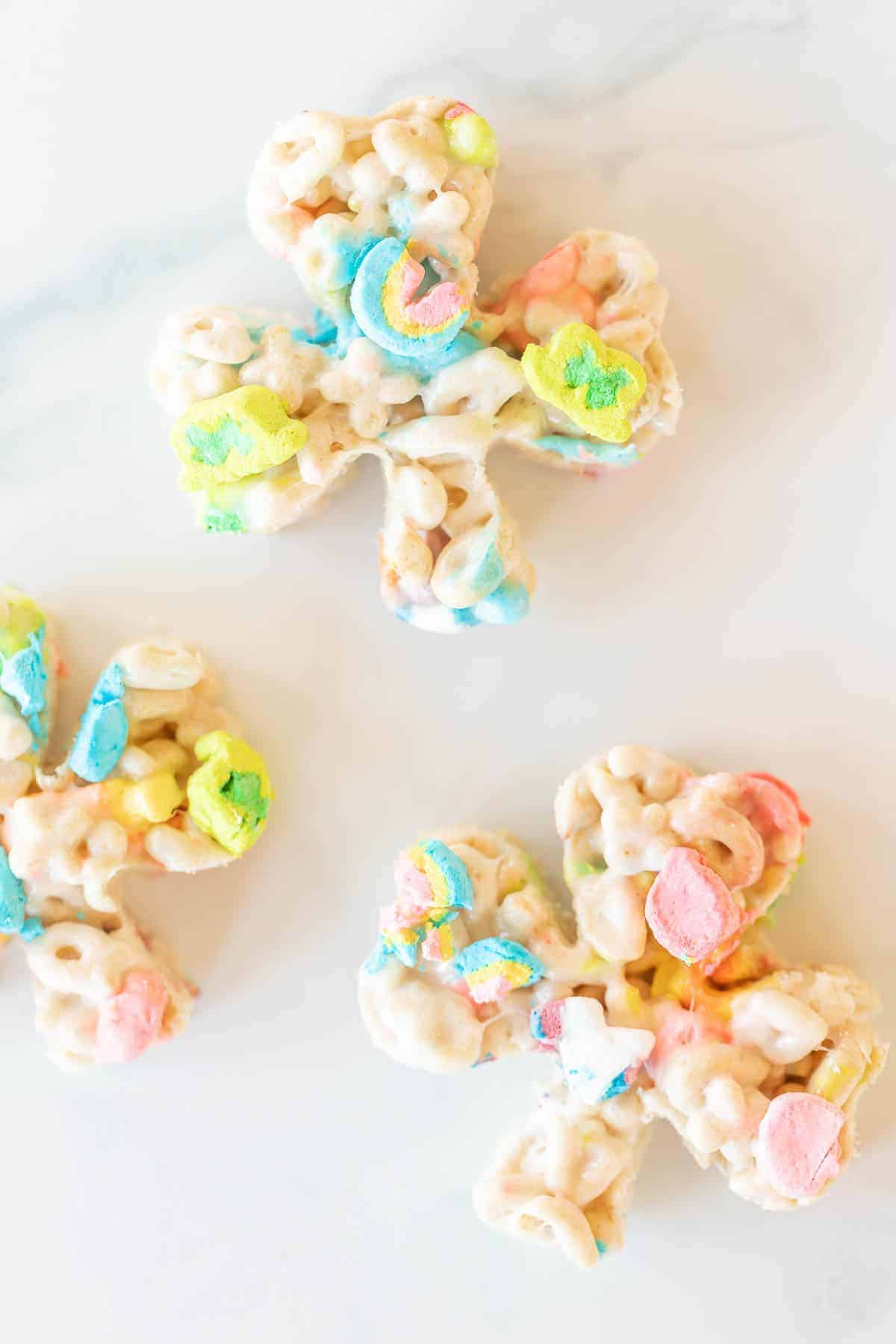 Rainbow Cupcakes With Vanilla Frosting
Mark your celebration this year with these rainbow-themed Parick's day cupcakes. They are cute, fun to make and they look amazing.
Seriously…you don't want to miss the cupcakes recipe. It's one the whole family will love.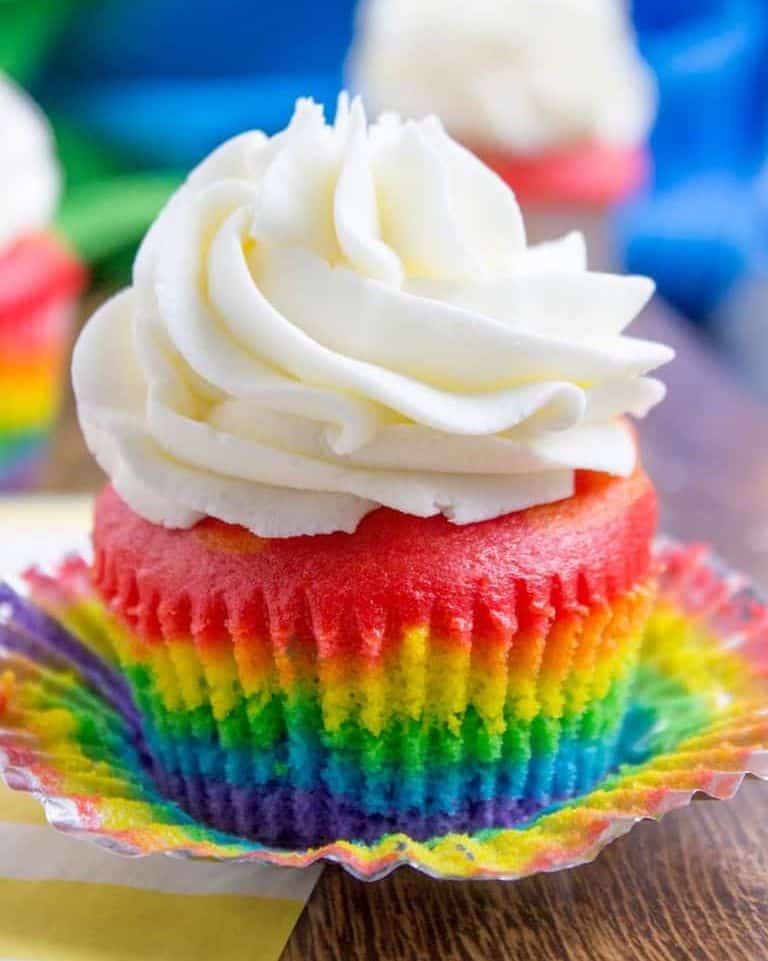 No Bake Rainbow Cheesecakes
Have you seen these no-bake rainbow cheesecakes? They are a real hit and a perfect Saint Patricks Day treat to enjoy after dinner.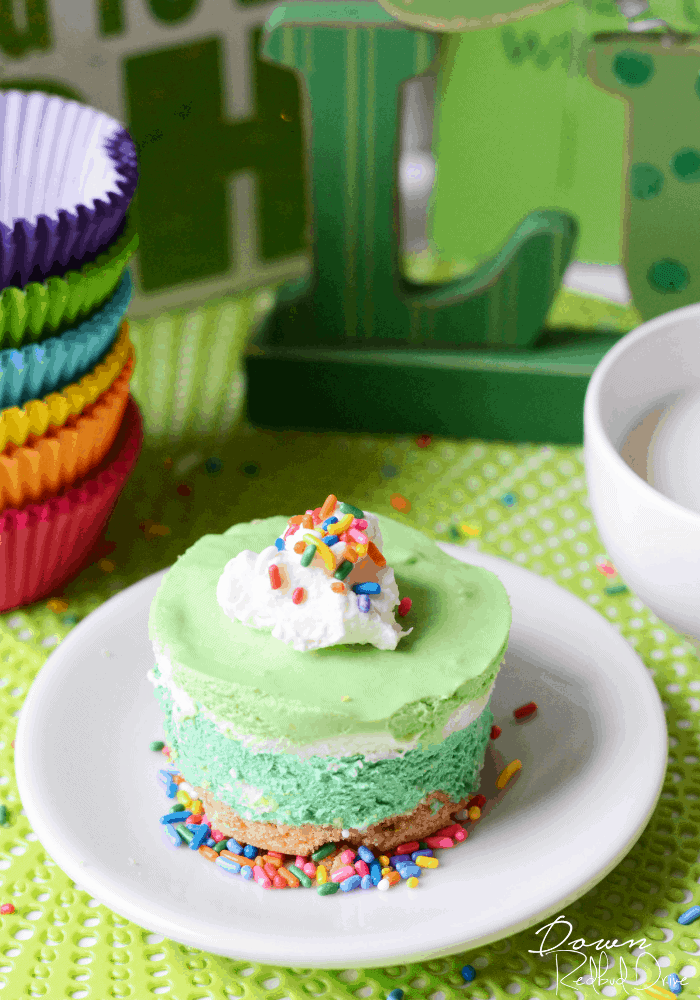 What Are You Waiting For?
Oh boy…are you in for a real treat! These are some of the best desserts to make for Saint Patrick's Day. I'm sure you'll find some amazing treats here to make for your St. Patrick's day party.
And, in case you want to know more I've answered a few questions about St Paddy's day to help you make the best of your celebrations:
What Food Is Commonly Eaten On St Patricks Day?
Some of the most popular foods people eat on Saint Patrick's Day are:
Corned Beef
Green Beer
Irish Soda Bread
Beef Guinness Pie
Cabba
What Music Should I Play At My Saint Patrick's Day Party?.
When it comes to celebrating St Paddie's day, you'll want to make and play some of the best Irish music around. I've put together a small list of songs to get you in the mood for Saint Patrick's Day!
It has everything from U2 to The Dubliners, so enjoy! And if you're not Irish, why not celebrate anyway by wearing green and making some of the fantastic desserts shared in this post?!
Happy Saint Patrick's Day everyone! The list:
The Chieftains – "Star of the County Down" (traditional)
U2 – "Two Hearts Beat As One"
Pogues – "A Pair of Brown Eyes"
U2 – "In a Little While"
Sinead O'Connor – "Famine" (traditional, arranged by Sinead)
The Script ft. Will I am – "Hall of Fame" (originally from the movie 'Goal')
Van Morrison – "Irish Heartbeat"
The Pogues – "And The Band Played Waltzing Matilda"
Michael Jackson – "They Don't Care About Us"
Sinead O'Connor & Bono – "In This Heart" (traditional, arranged by Sinead and Bono)
U2 – "I Still Haven't Found What I'm Looking For"
U2 – "I Will Follow"
Van Morrison – "Into The Mystic"
The Dubliners & Ronnie Drew – "Whiskey in the Jar" (traditional, arranged by Dubliners)
U2 – "Love Rescue Me"
Enjoy Your St Paddy's Day
Seriously, you won't want to miss the recipes listed above! You'll be glad that you didn't once you see what a hit they are with the whole family. Make sure you save these ideas, share them on Facebook or bookmark this page so you can find them again!
And, if you are looking for some activities that will keep kids entertained this Saint Patrick's Day then you will want to check these out: