15 Mouth-Watering Summer Appetizer Recipes
Easy and delicious summer appetizer recipes that are perfect for BBQs, dinner parties, or simple family gatherings and will make your next get-together a hit.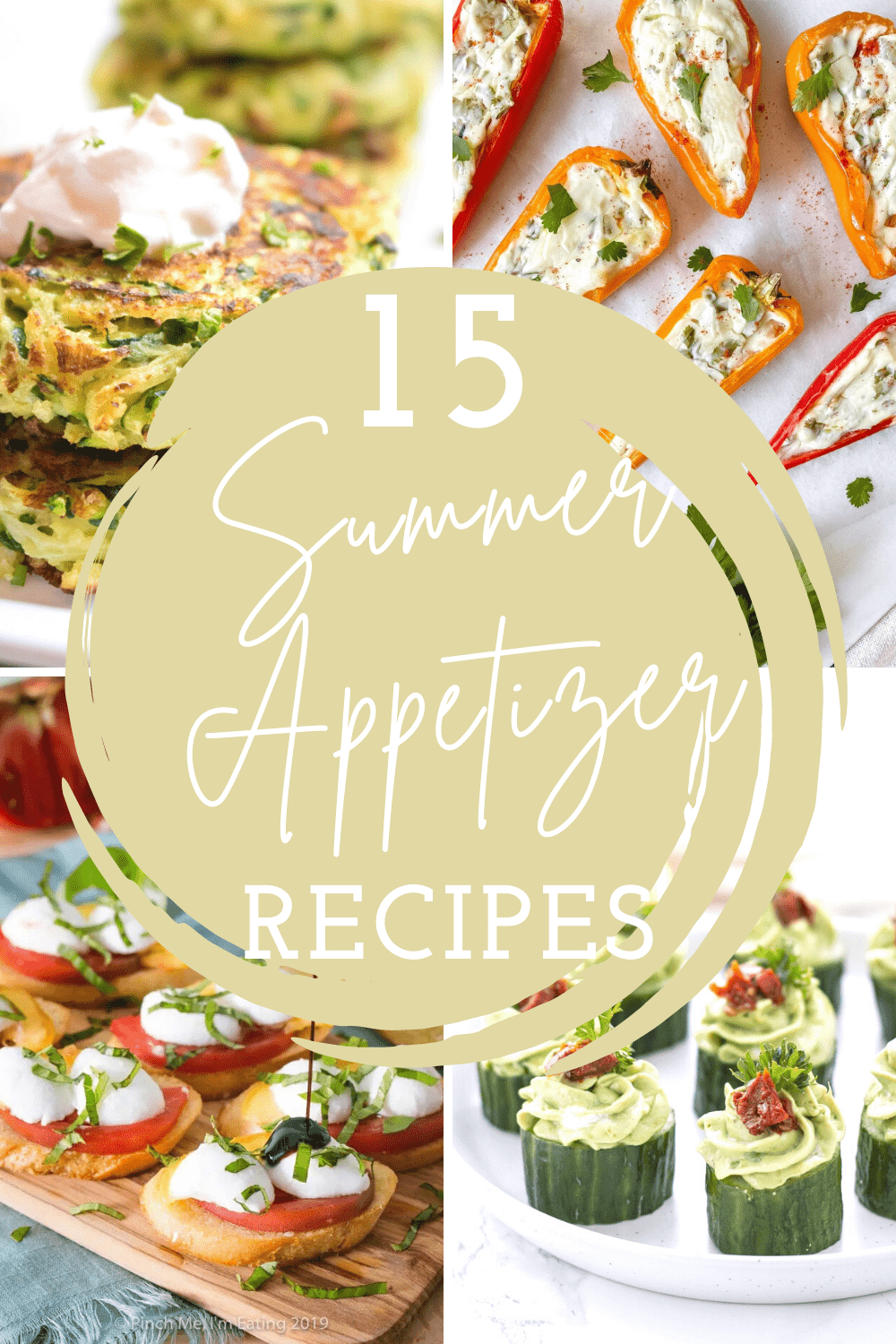 These summer appetizer recipes are a tasty snack no matter what you need them for, whether it is something to munch on next to the pool, finger foods for a backyard cookout, or something delicious just because!
And the best thing is, if you want to avoid making a full meal, you could always make a few of these easy appetizers and call it dinner.
Next: 15 Best Grilling Ideas for Dinner Tonight
15 Delicious and Easy Appetizer Recipes for Summer Parties
From fresh mango salsa, seven-layer dip cups, or a summer charcuterie board, there are so many options here that everyone will love for whatever occasion you need a dish for!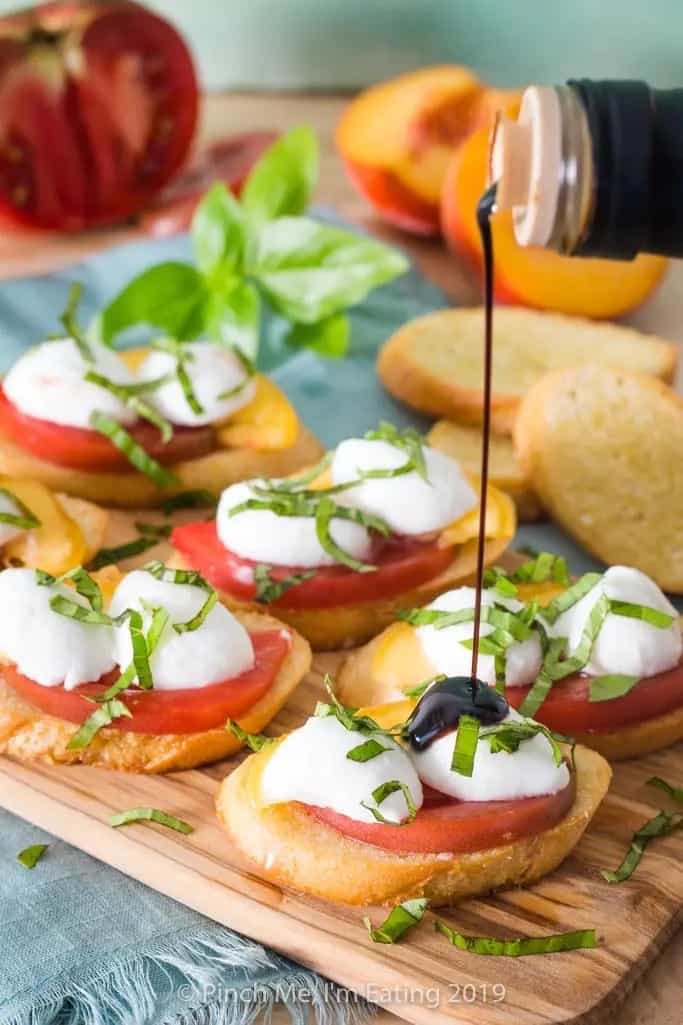 Adding ripe, juicy peaches to a classic heirloom tomato Caprese bruschetta makes the perfect crostini appetizer for summer! Summer heaven on a slice of bread!

Get the recipe: Summer Peach Caprese Bruschetta on Crostini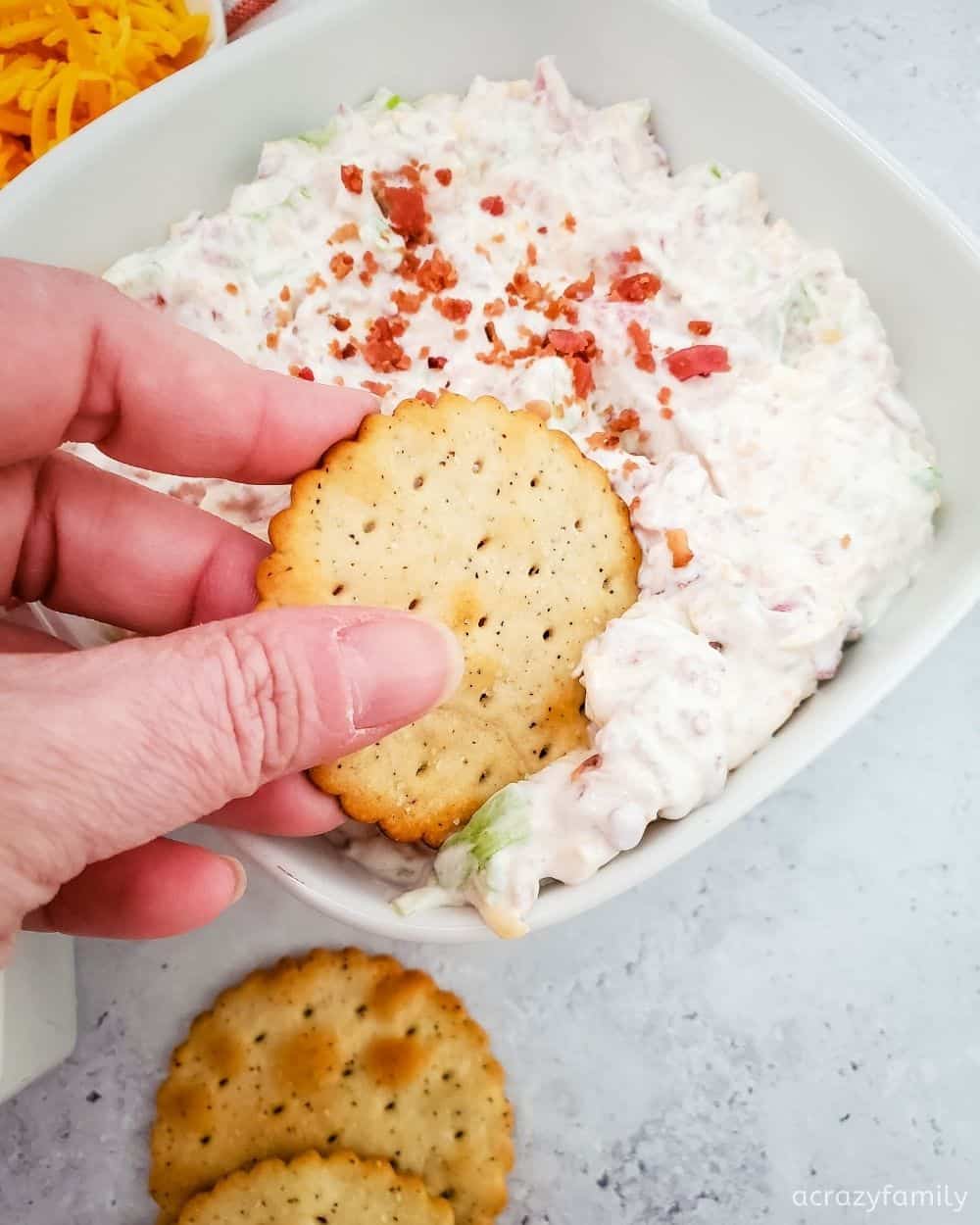 This dip comes together easily, the ingredients work together perfectly, and it really is the perfect snack or party appetizer. Serve it with crackers, bread, pretzels, or whatever your favorite dipper may be.

Get the recipe: BLT Dip
These air fryer crab cakes with garlic lemon chipotle aioli make a delicious appy and air frying is a quick and easy cooking method. These are served with a spicy sauce that is so flavourful and creamy!

Get the recipe: Air Fryer Crab Cakes with Garlic Lemon Chipotle Aioli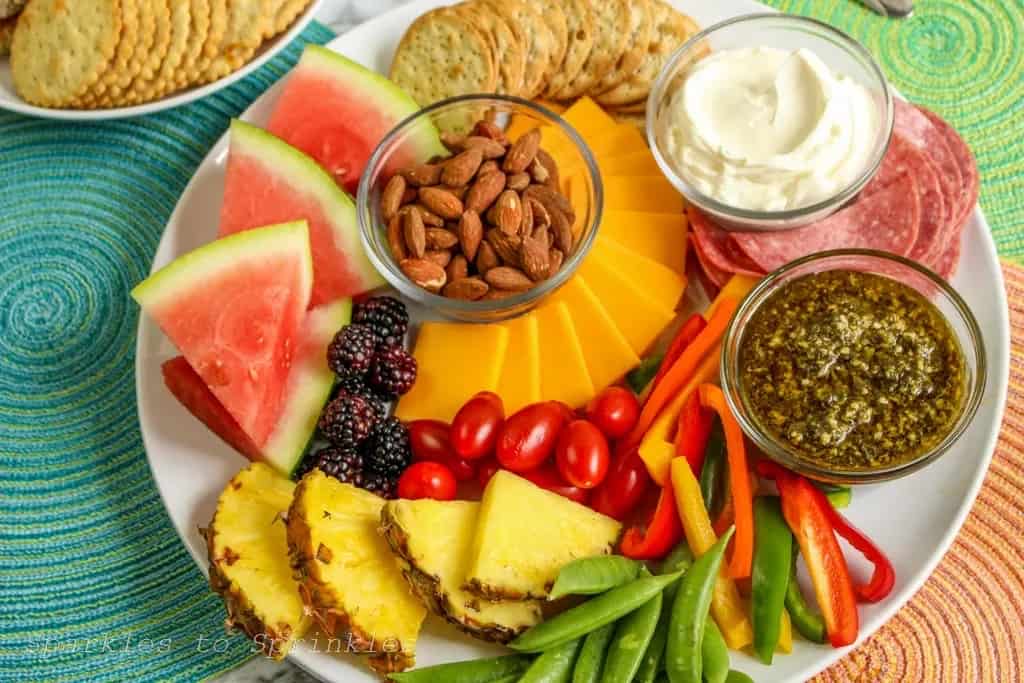 Creating a Summer Charcuterie Board is simple to make and a huge hit among kids and adults! Learn just how to make a charcuterie board that your friends and family will love!

Get the recipe: Summer Charcuterie Board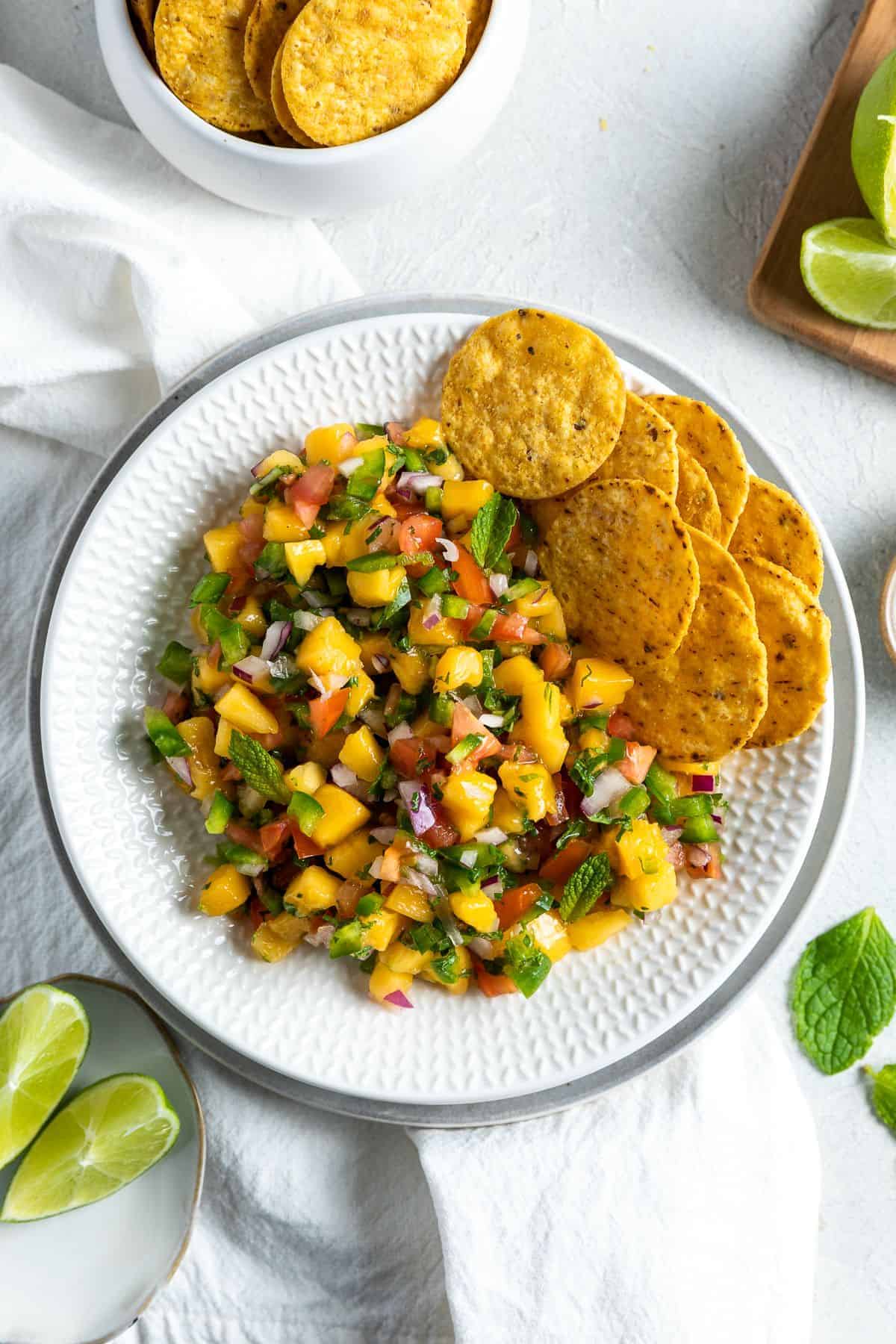 Fresh Mango Salsa is a bright, vibrant condiment that has a delicious combination of sweet and savory flavors.

Get the recipe: Fresh Mango Salsa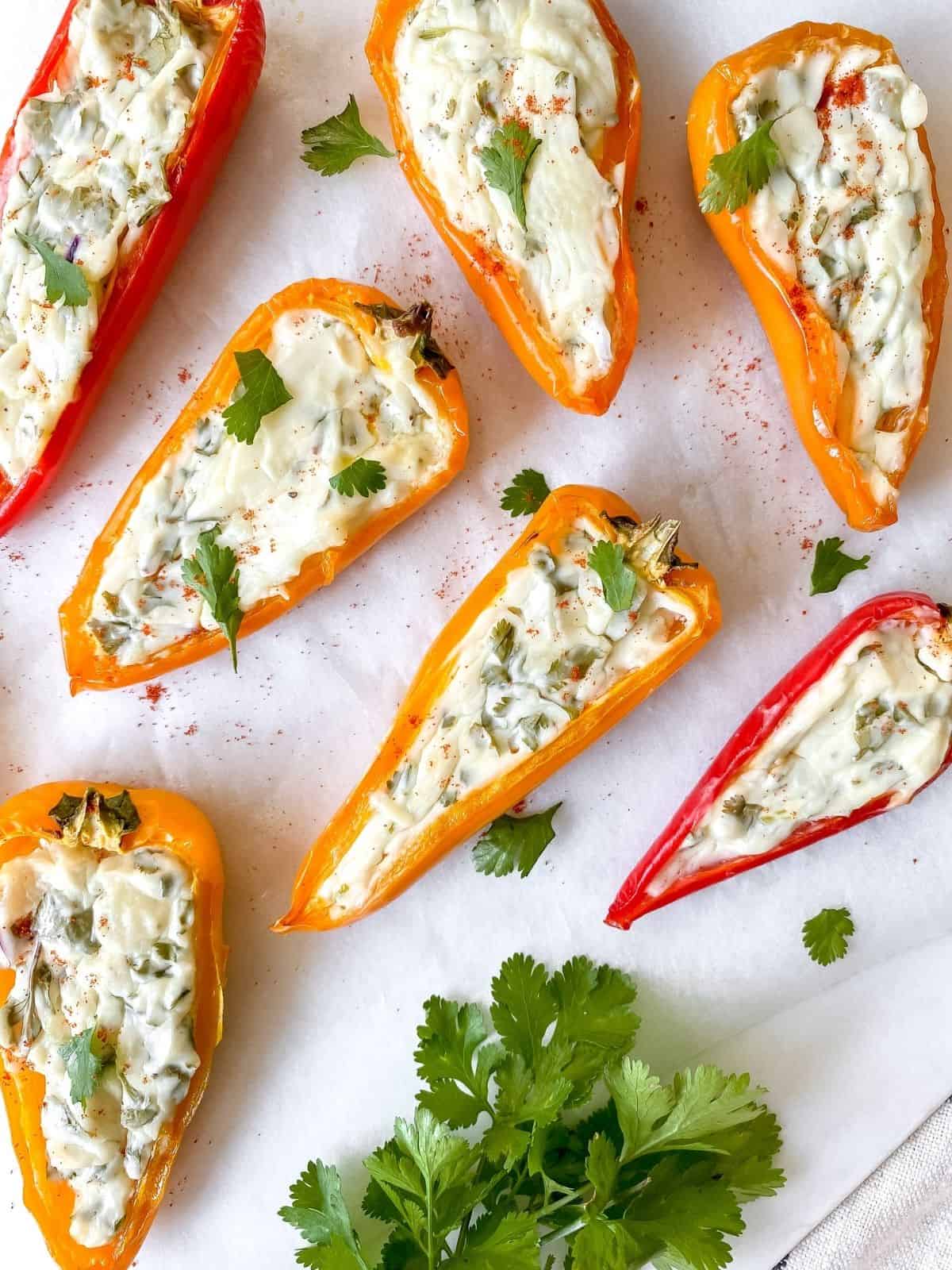 These herb cream cheese stuffed mini peppers are full of flavor and will have you reaching for another! A tasty appetizer for summer, and so easy to make.

Get the recipe: Herb Cream Cheese Stuffed Mini Peppers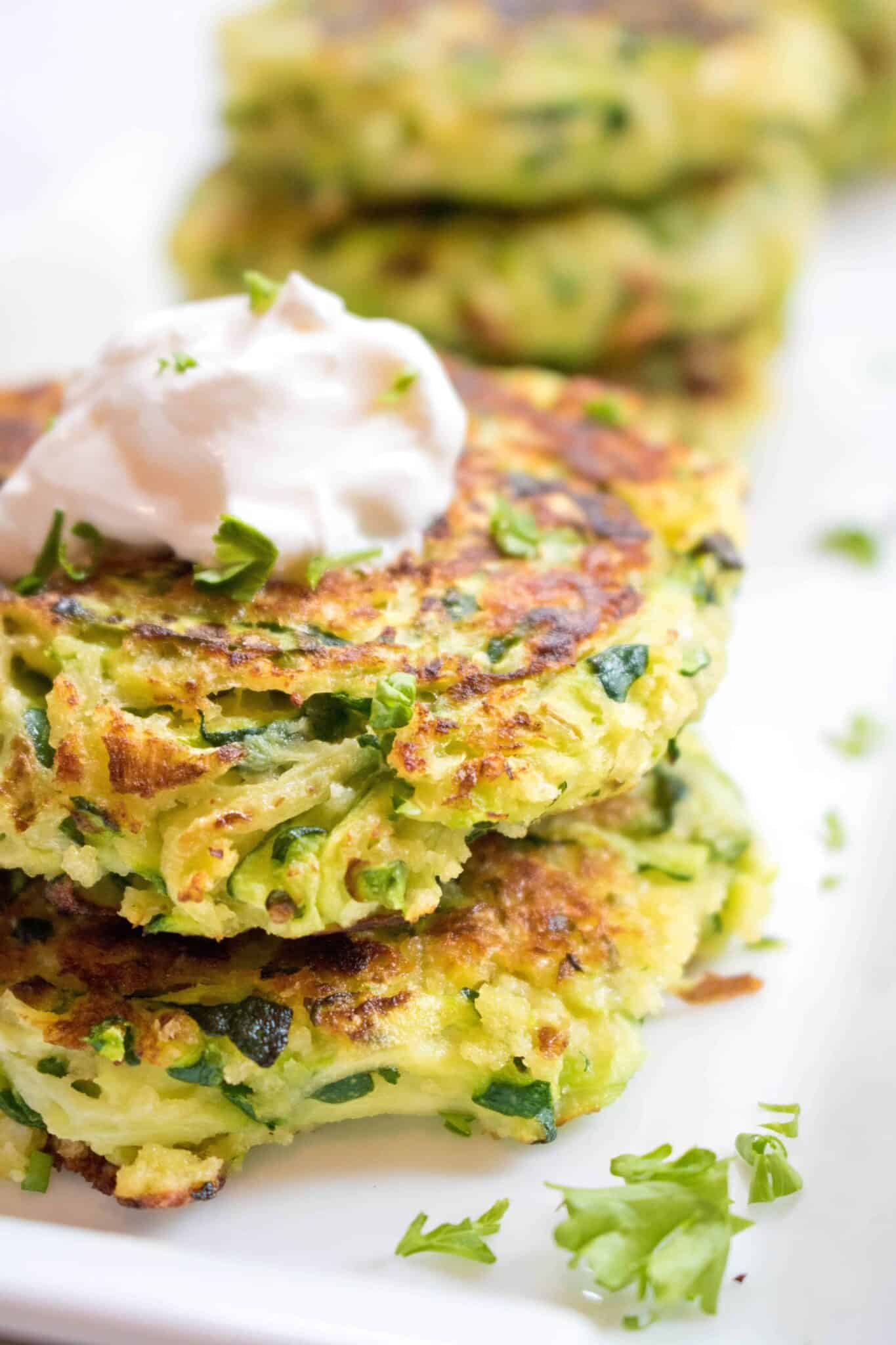 This Panko Parmesan Zucchini Fritters recipe is easy to make, healthy, and the perfect way to use those garden-fresh zucchinis!

Get the recipe: Panko Parmesan Zucchini Fritters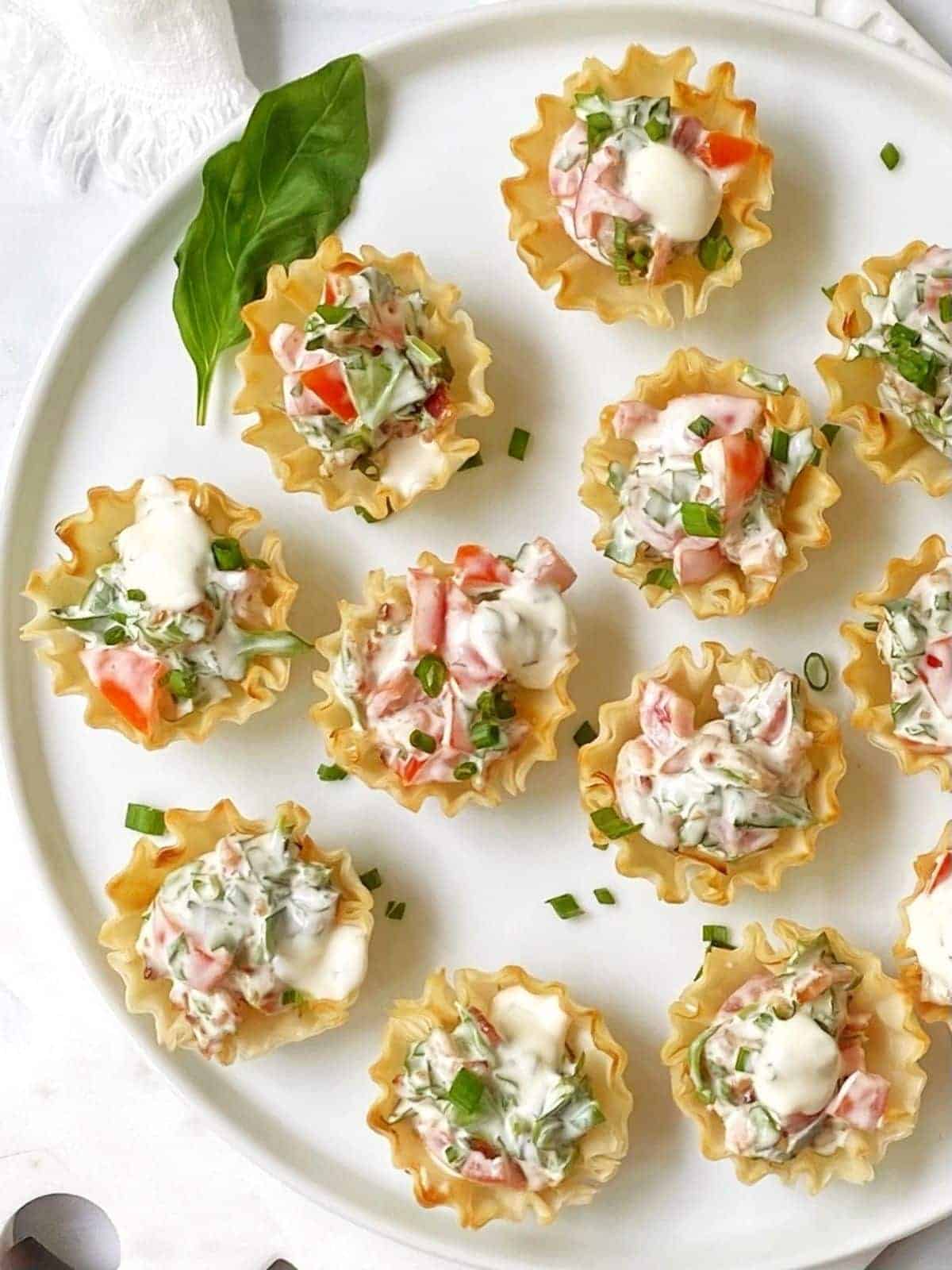 These petite bites are filled with your favorite BLT flavors and a bright lemon and herb mayo. Light and refreshing, perfect for any summer gathering.

Get the recipe: BLT Appetizer Cups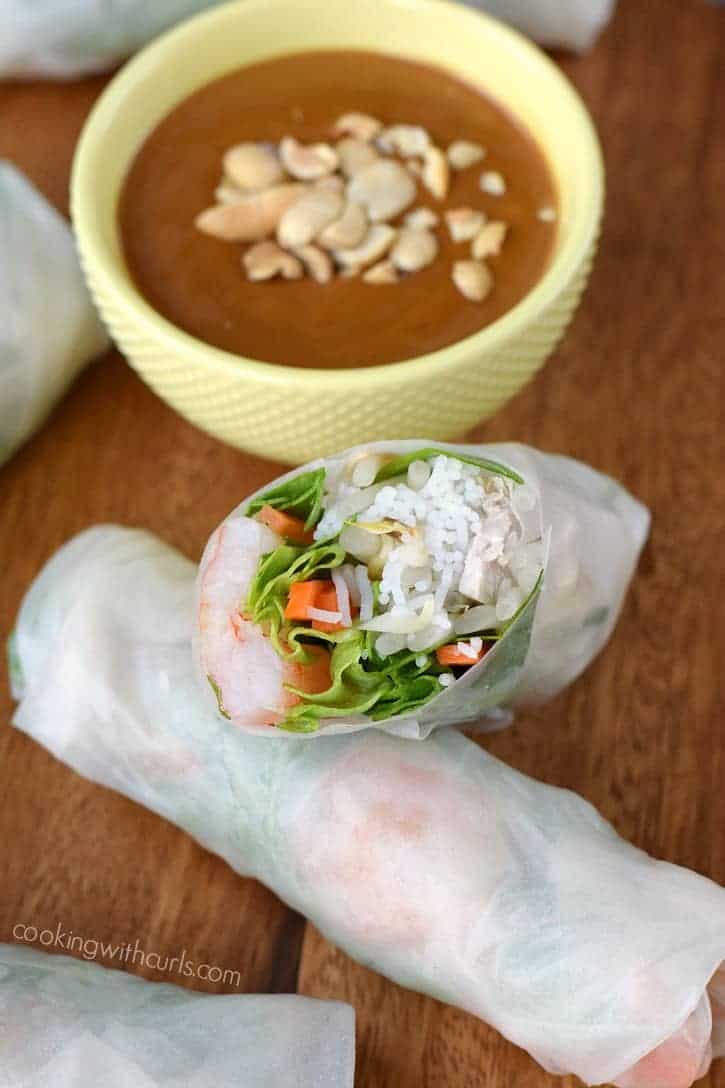 Vietnamese Spring Rolls are a light and refreshing appetizer made with shrimp, pork, and fresh vegetables that is served with tangy peanut sauce!

Get the recipe: Vietnamese Spring Rolls with Peanut Sauce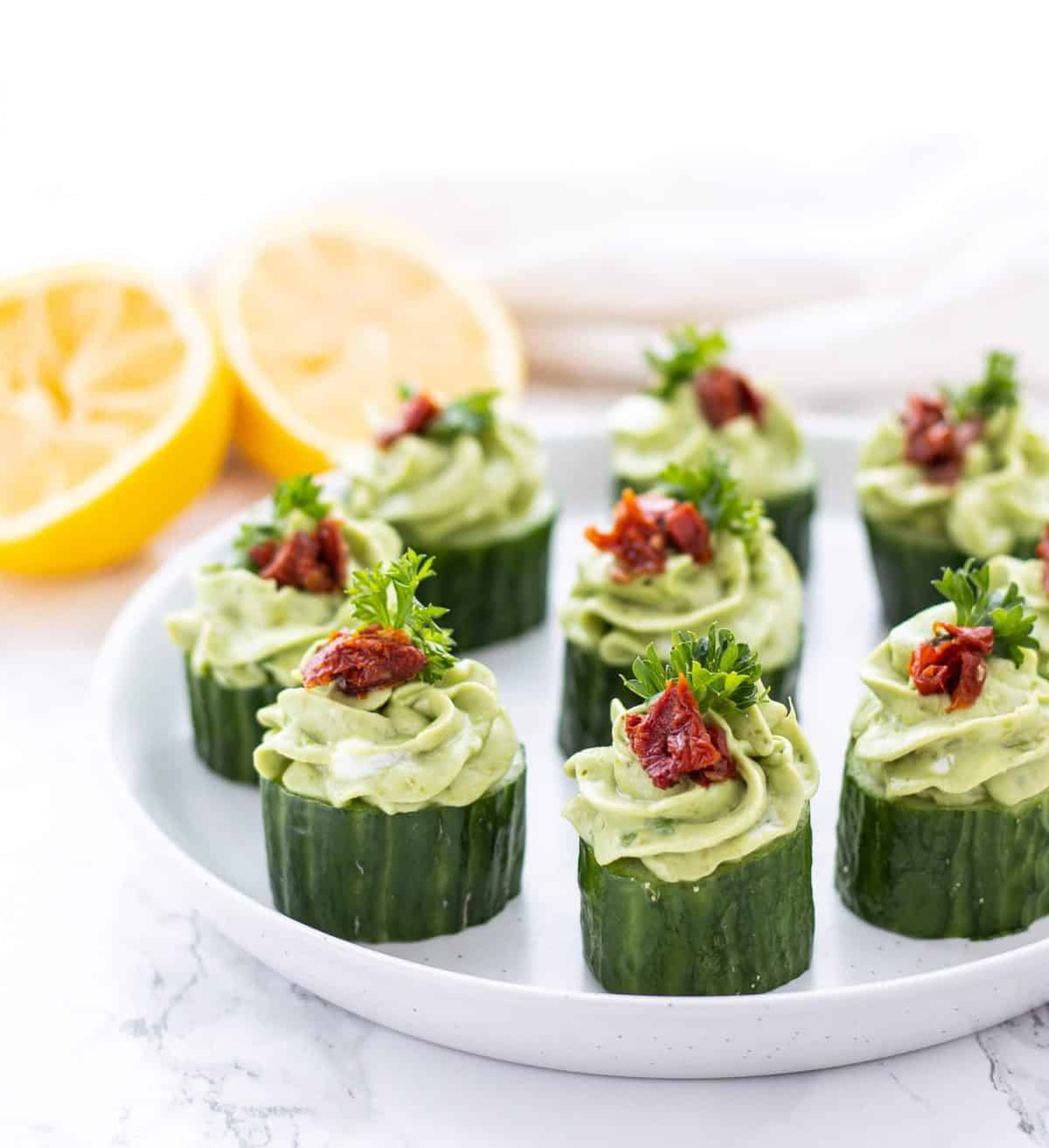 These cute little cucumber appetizers are so light and easy to make. Topped with goat cheese and avocado spread, there's delicious flavor in every bite!

Get the recipe: Avocado Goat Cheese Cucumber Appetizers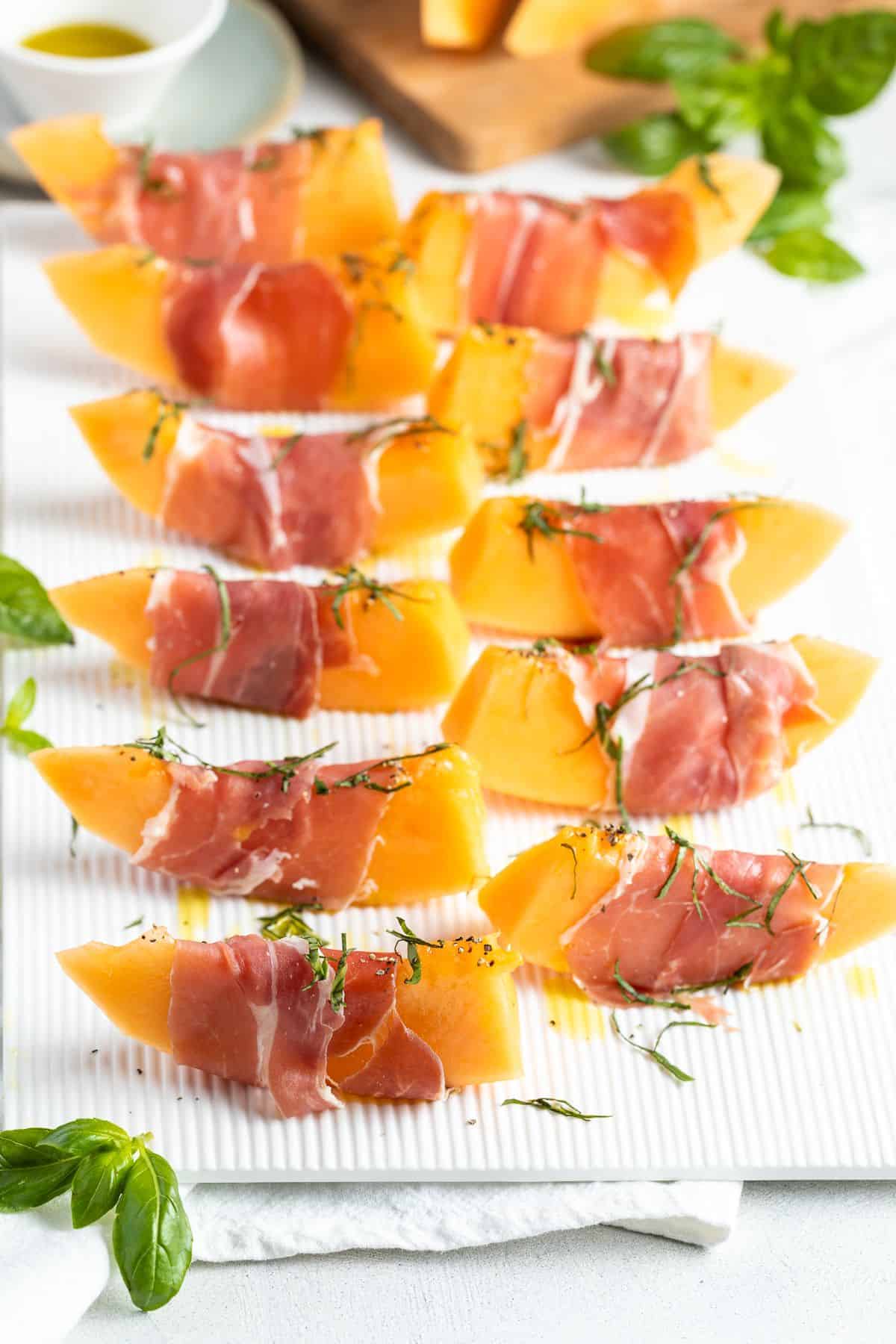 When it comes to easy summer appetizers, Prosciutto and Melon is an all-time favorite and a definite crowd-pleaser. There is something enticing about the combination of salty and sweet flavors which is universally appealing.

Get the recipe: Prosciutto and Melon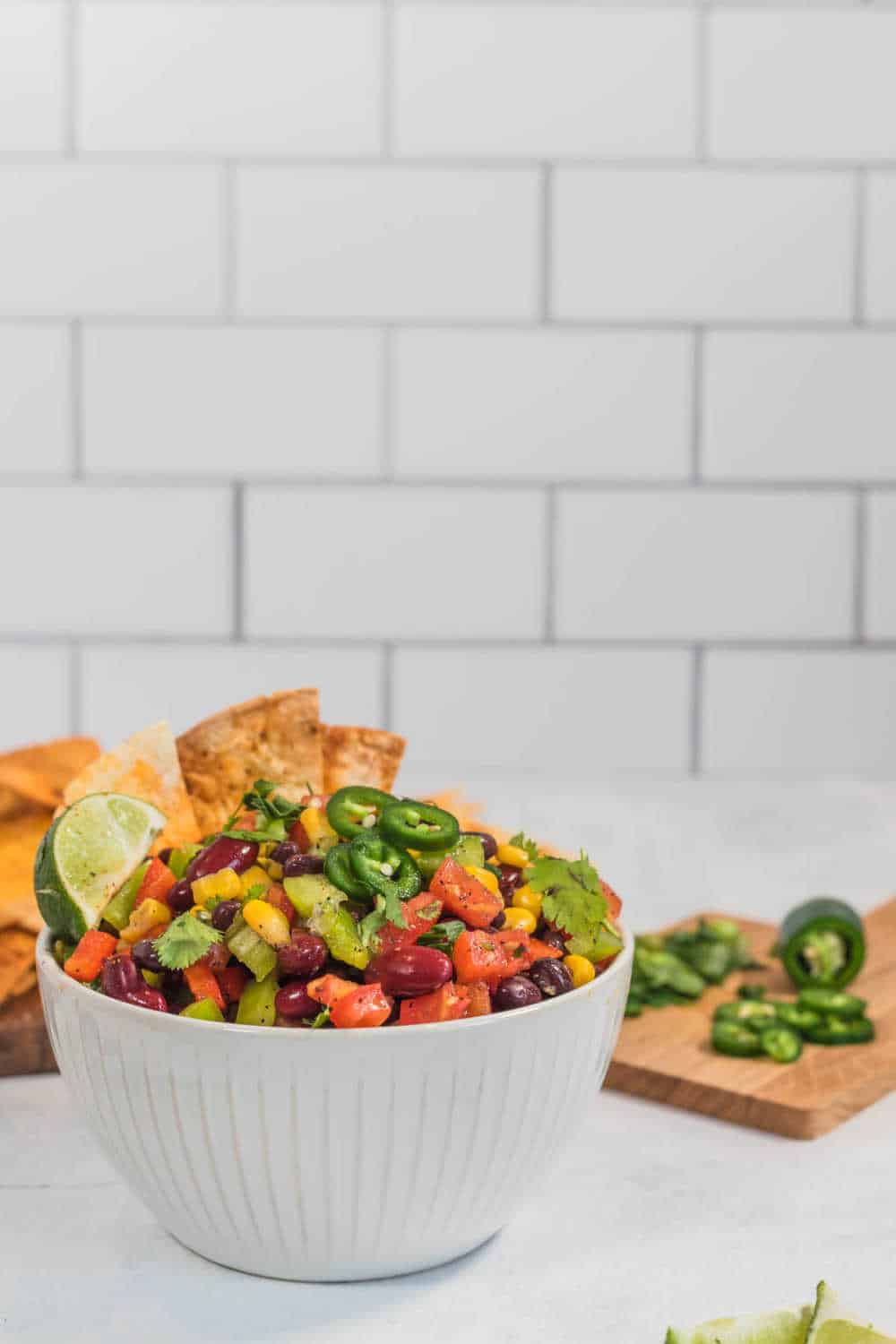 Also known as Texas Caviar, this spicy and colorful dip is a crowd pleaser. Made with loads of veggies, beans, and spices, it's packed with flavor, hearty, and perfect to serve as a dip, salad, or relish at your summer BBQs and parties.

Get the recipe: Cowboy Caviar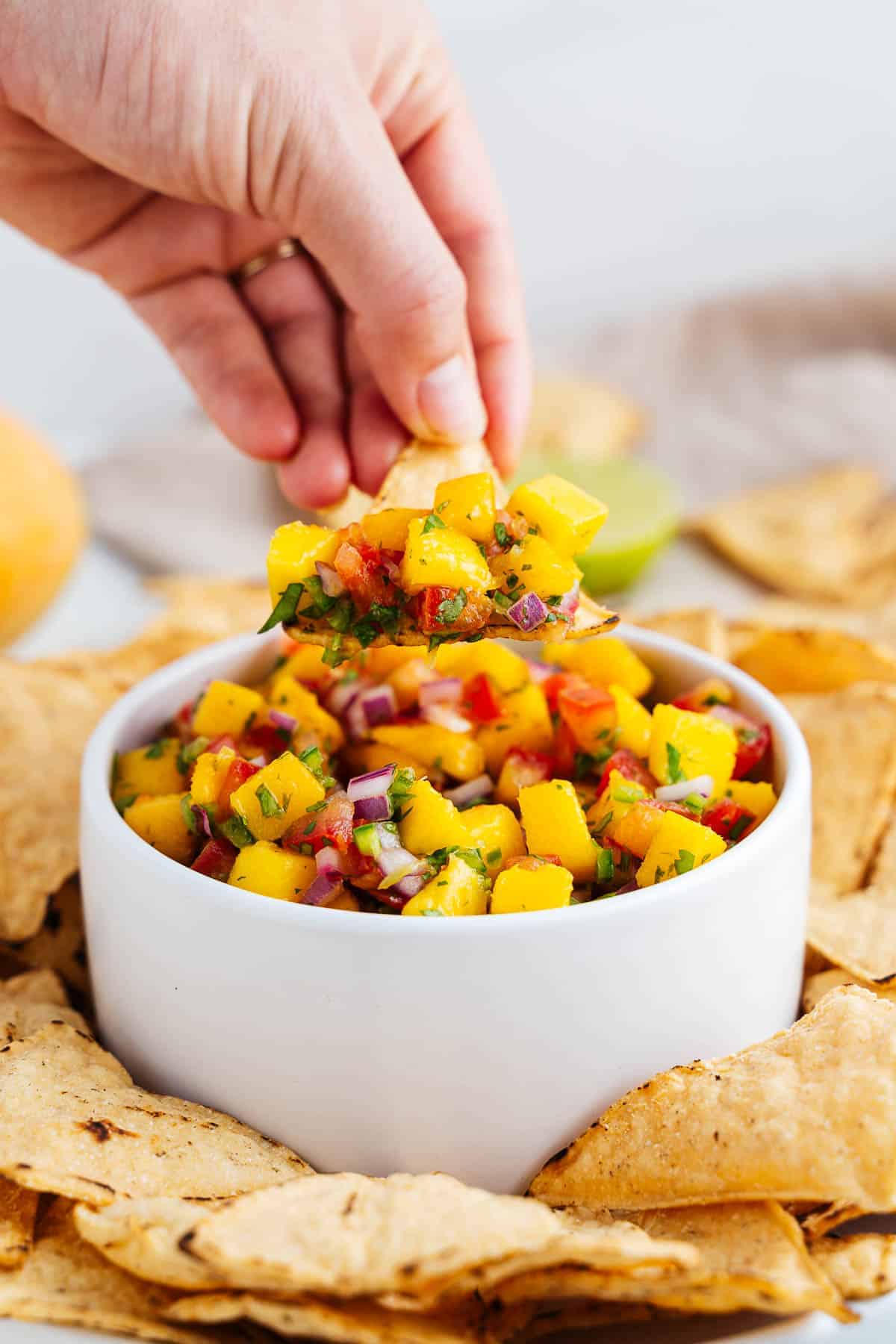 Mango pico de gallo is a sweet, fresh, and juicy salsa that pairs perfectly with all your favorite Mexican recipes. Use it in tacos, with beans, over rice, or with tortilla chips.

Get the recipe: Mango Pico de Gallo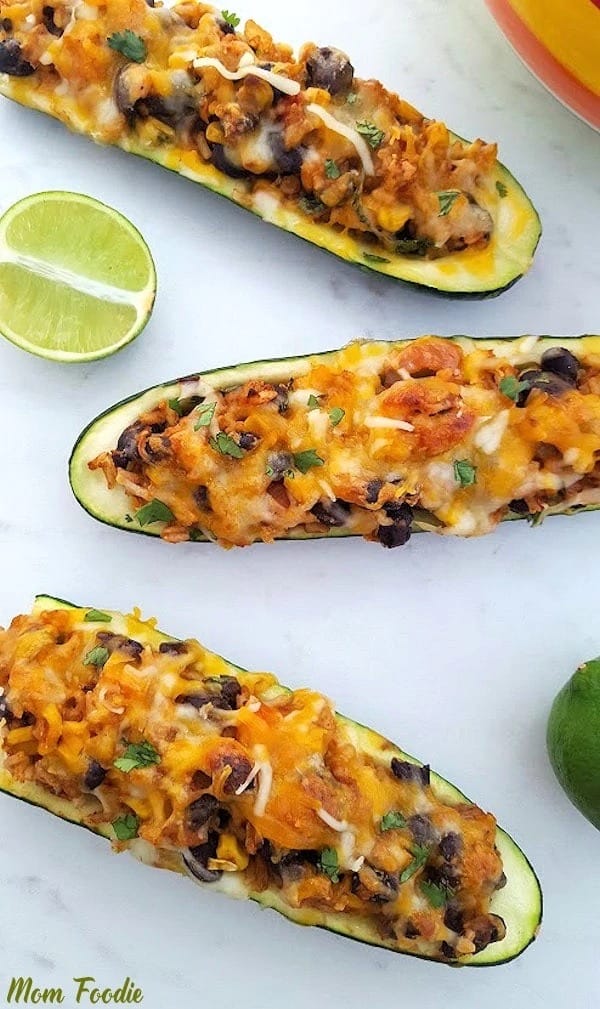 Zucchini season is the perfect time to make this easy vegetarian appetizer. The Mexican Zucchini Boats with black beans are sure to be a hit with family and friends.

Get the recipe: Vegetarian Stuffed Zucchini Boats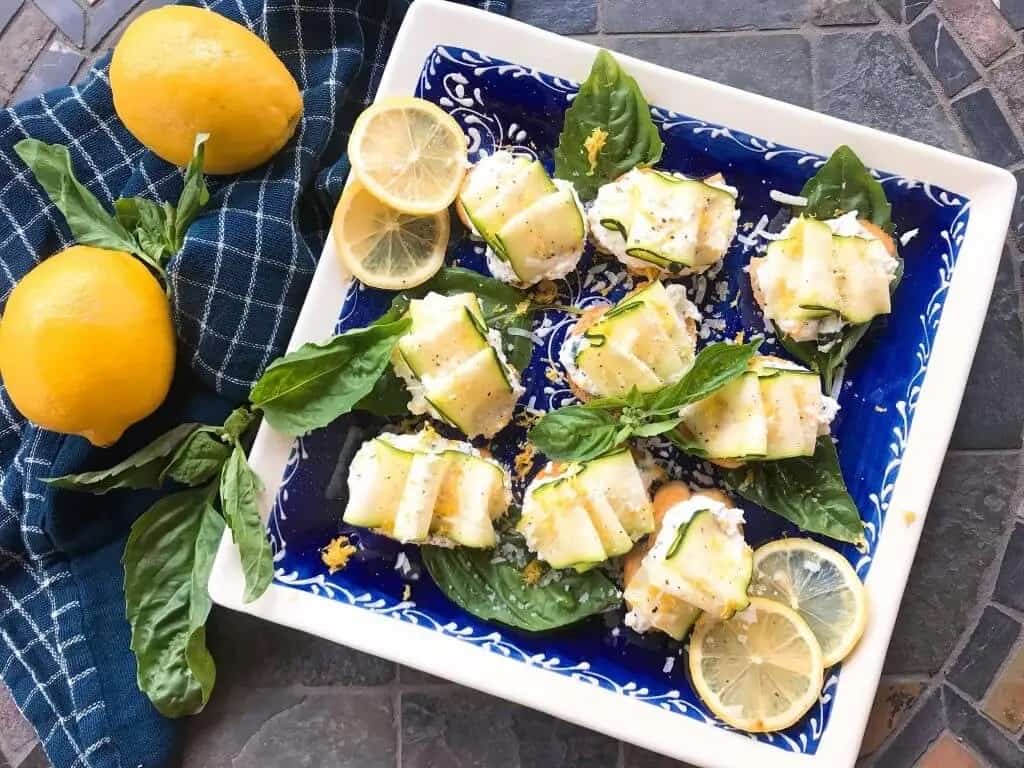 A simple, fresh Italian appetizer recipe. Herbed lemon ricotta cheese is layered with zucchini slices for vegetarian finger food. Great for summer entertaining and parties.

Get the recipe: Zucchini Lemon Ricotta Crostini
Hello, I'm Vickie aka The Crazy Family Mom!

The creator of A Crazy Family and a stay-at-home mom of a little boy with a big personality. I love to share real food recipes, parenting tips & encouragement, fun kids activities, and so much more! Plus, I am thrilled to provide you with a space to celebrate all that is awesome (and a little crazy) in the world.