62 High Protein Low Carb Recipes To Meal Prep
This post and its photos may contain affiliate links. As an Amazon associate, I earn from qualifying purchases.
Meal prepping is a great way to make sure you have healthy, low-carb meals all week long. These recipes are high in protein and flavor and will leave you feeling satisfied and happy.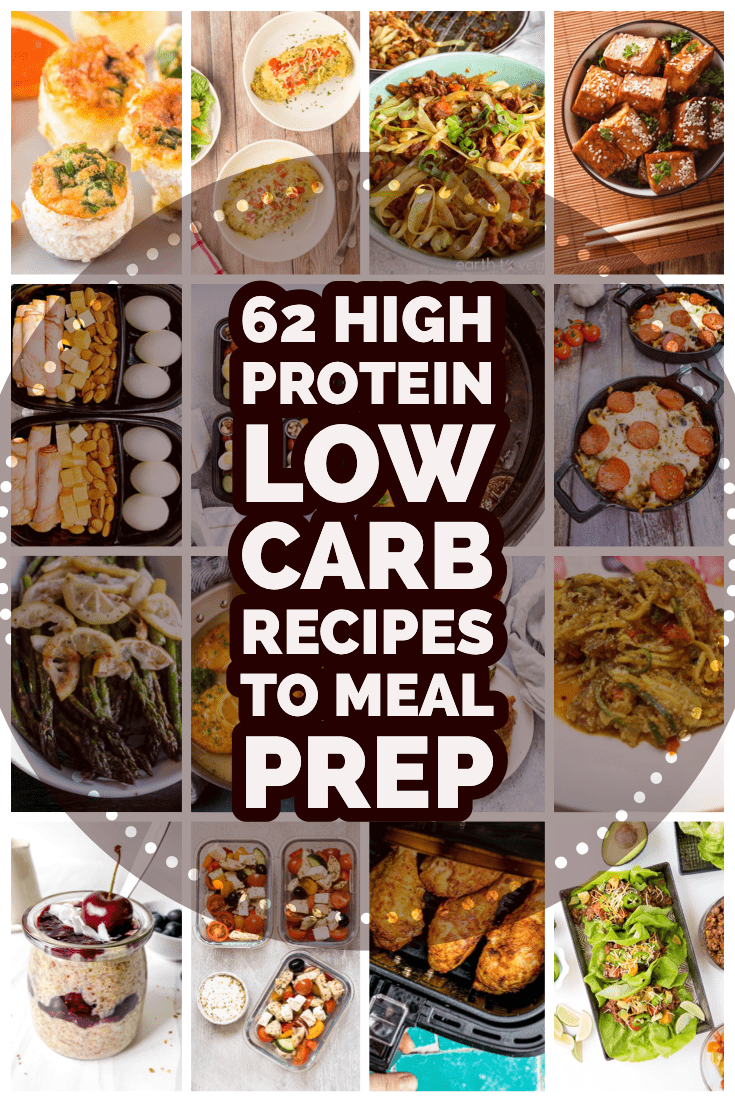 In the market for high protein low carb meals that you can use for preparation? These 60 recipes are keto friendly and super nutritious- not to mention delicious. Everything from frittatas to chicken to wraps, salads, soups, and more!
Meal prepping is a great way to make sure you have healthy, home-cooked meals all week long. And by choosing a few high protein, low carb recipes to make for the week, you'll be sure to stay on track with your diet goals.
Cooking your meals ahead of time is key to making sure you have healthy, home-cooked meals all week long. And by storing them in the fridge or freezer, you can make sure they stay fresh and tasty.
When you're ready to eat, simply reheat your meal and enjoy. Meal prep is a great way to make sure you have healthy, home-cooked meals all week long.
Try these high protein, low carb recipes to get started!
Breakfasts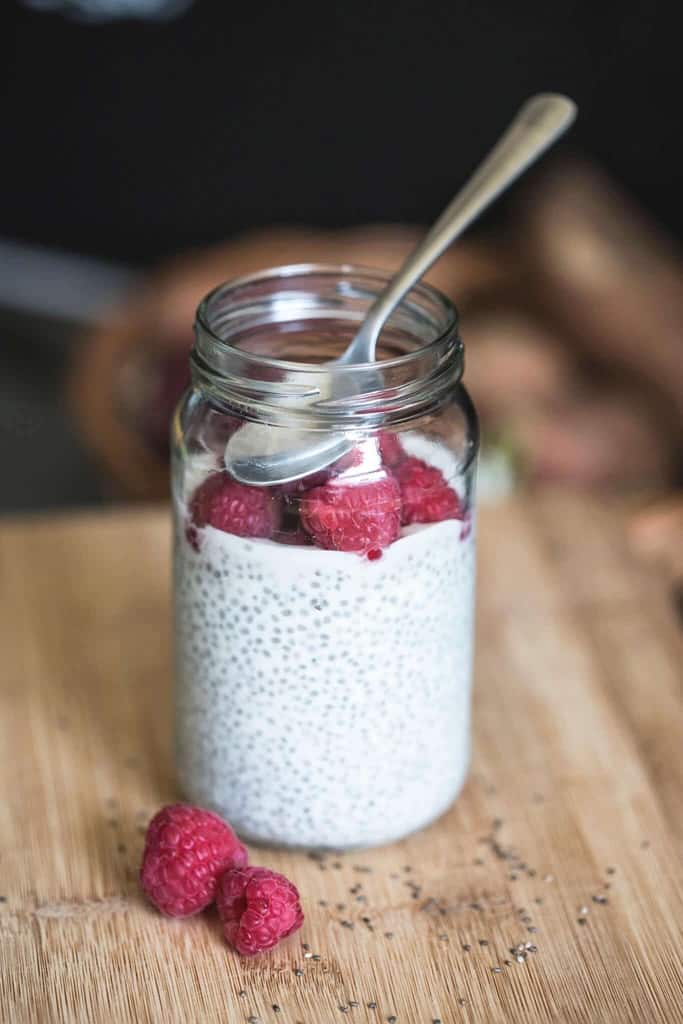 If you're really looking for a high protein low carb you have to try chia seeds. They soak up liquid to create a creamy pudding. Top with low-sugar fruit like raspberries.

Get the recipe: Chia Seed Pudding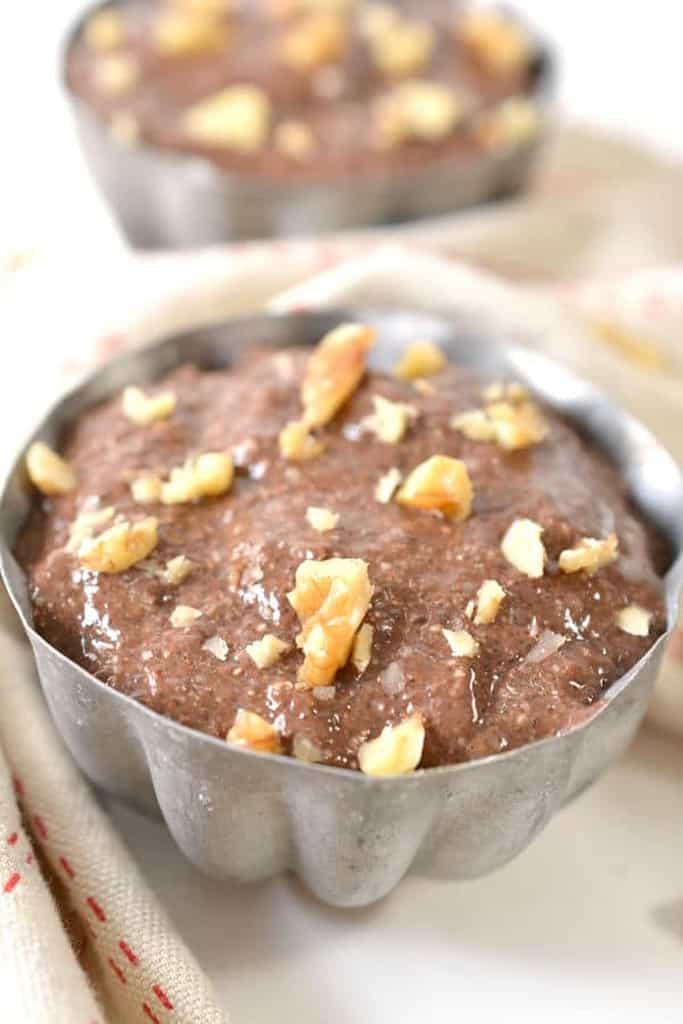 This chocolate protein chia pudding is easy to make and packed full of nutrients and protein. This is a keto-approved recipe too.

Get the recipe: Chocolate Protein Chia Pudding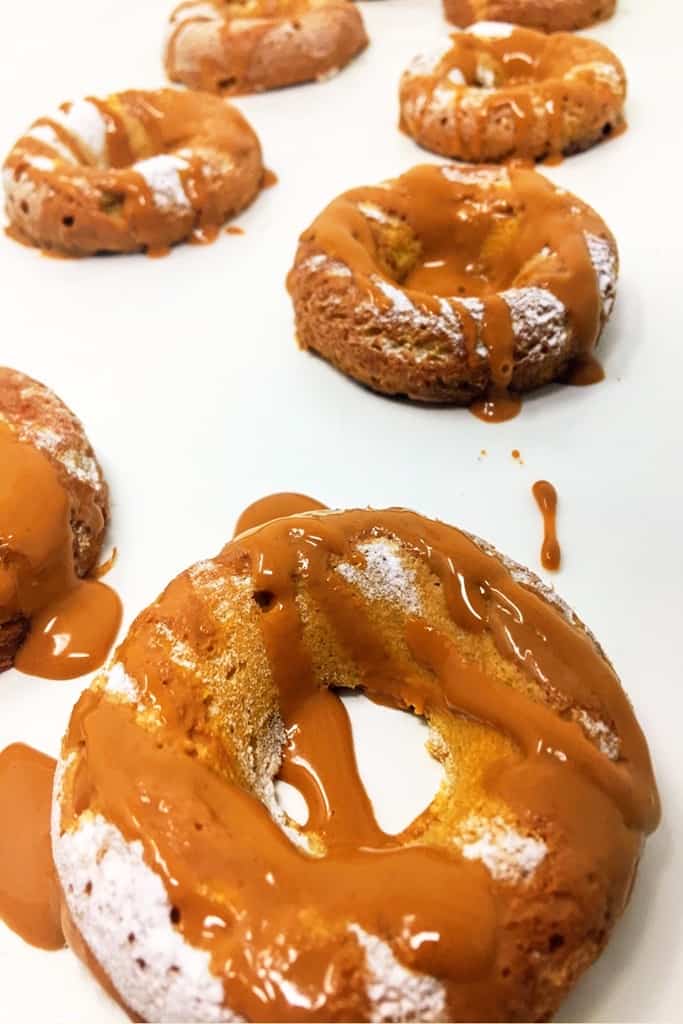 Oven-baked donuts with almond flour and sugar-free caramel sauce will delight your morning! They're perfect for curbing your cravings too.

Get the recipe: Keto Caramel Donuts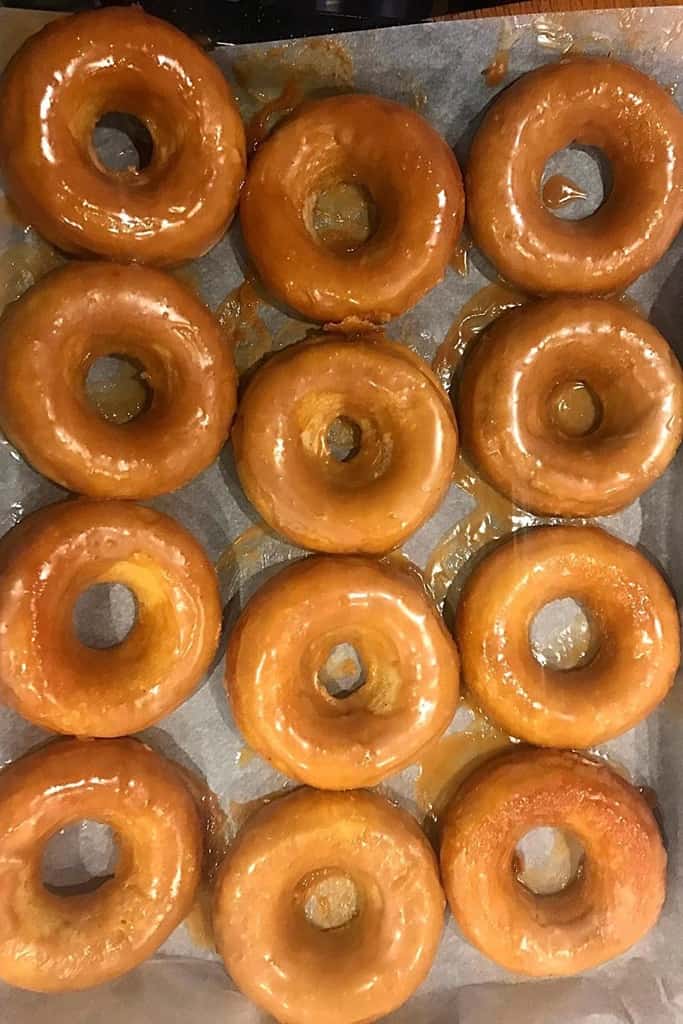 These keto donuts are so tasty, yet their filling nature means you won't want to eat them all at once. The healthy almond flour and erythritol replace the carbs, making for a delicious low keto treat.

Get the recipe: Tahini Keto Donuts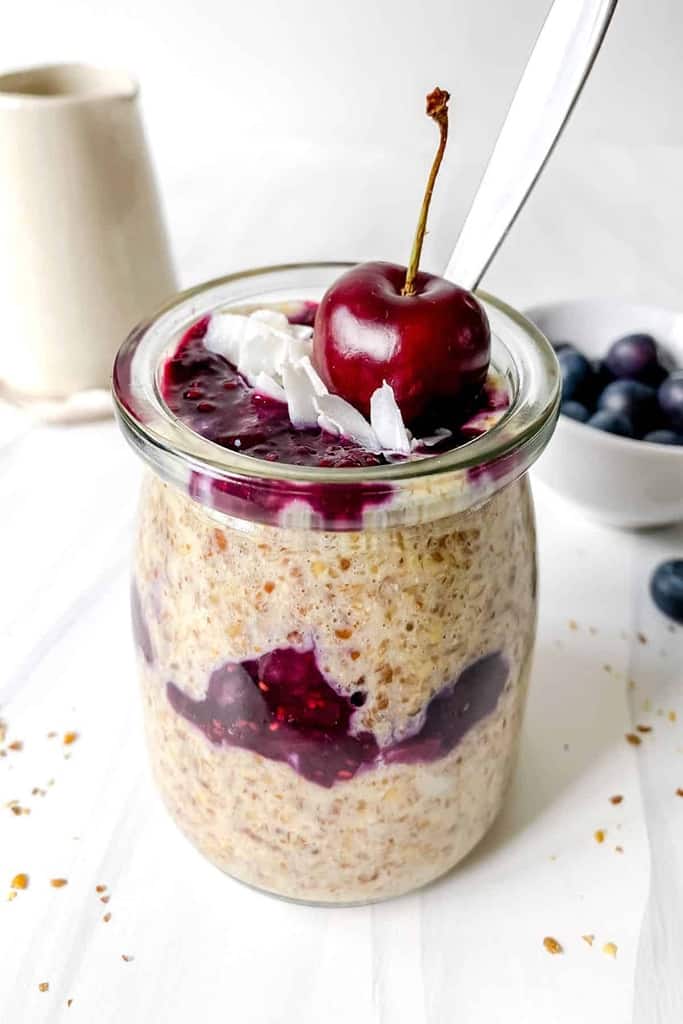 This easy flaxseed pudding is nutty, delicious, and can be served with toppings of your choice. So simple to make with pantry staples!

Get the recipe: Cherry Flaxseed Pudding
Excellent Egg Dishes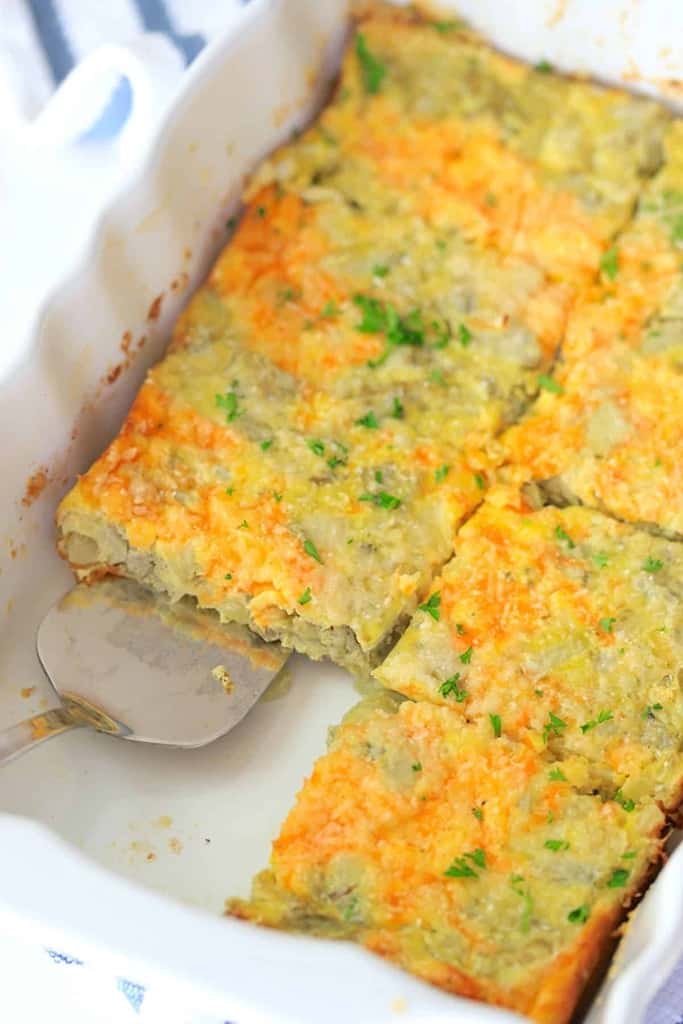 This easy Keto Artichoke and Onion Frittata recipe is a delicious and healthy low-carb breakfast. Great for brunch or meal prep. The tasty combination of artichokes and onion gives this cheesy casserole dish a mild nutty and slightly sweet flavor.

Get the recipe: Artichoke & Onion Frittata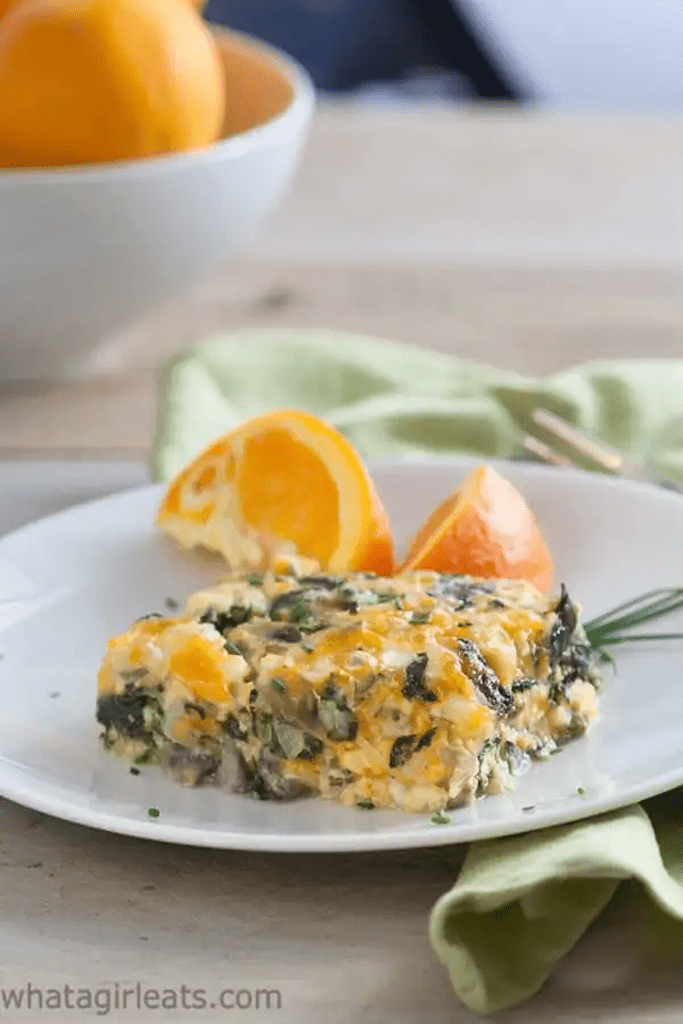 Make this low-carb cheesy spinach and mushroom casserole ahead and have breakfast, lunch, or dinner at the ready.

Get the recipe: Spinach Mushroom Egg Casserole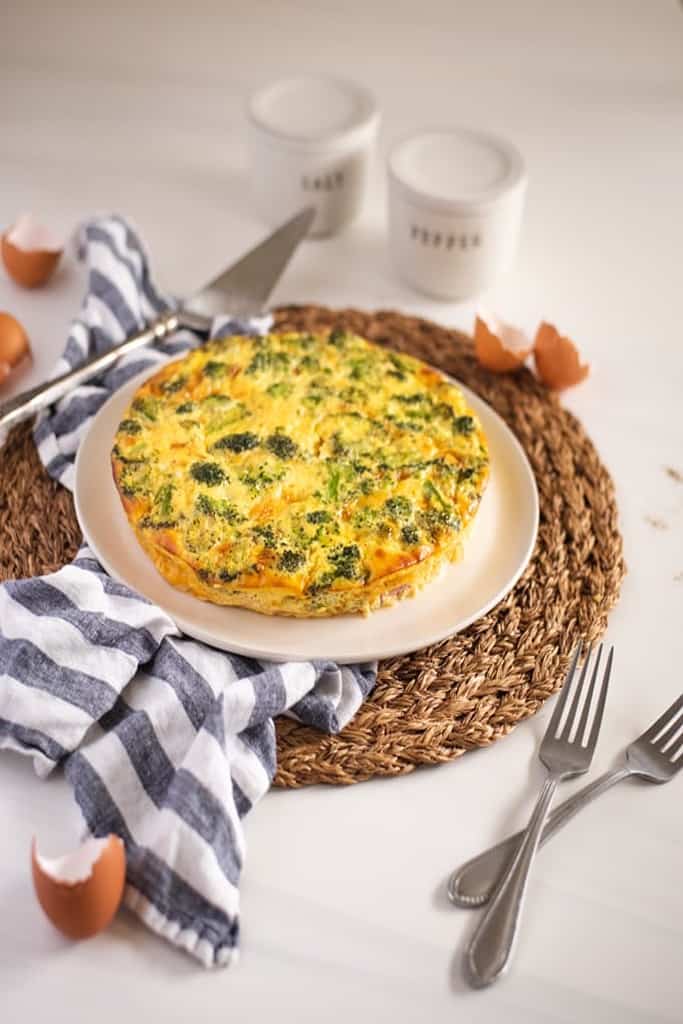 This crustless quiche reheats well for quick and easy healthy breakfasts during the week that are actually satisfying! The recipe idea is written using ham, cheese, and broccoli but you can adjust the filling to fit your preferences.

Get the recipe: Ham & Broccoli Quiche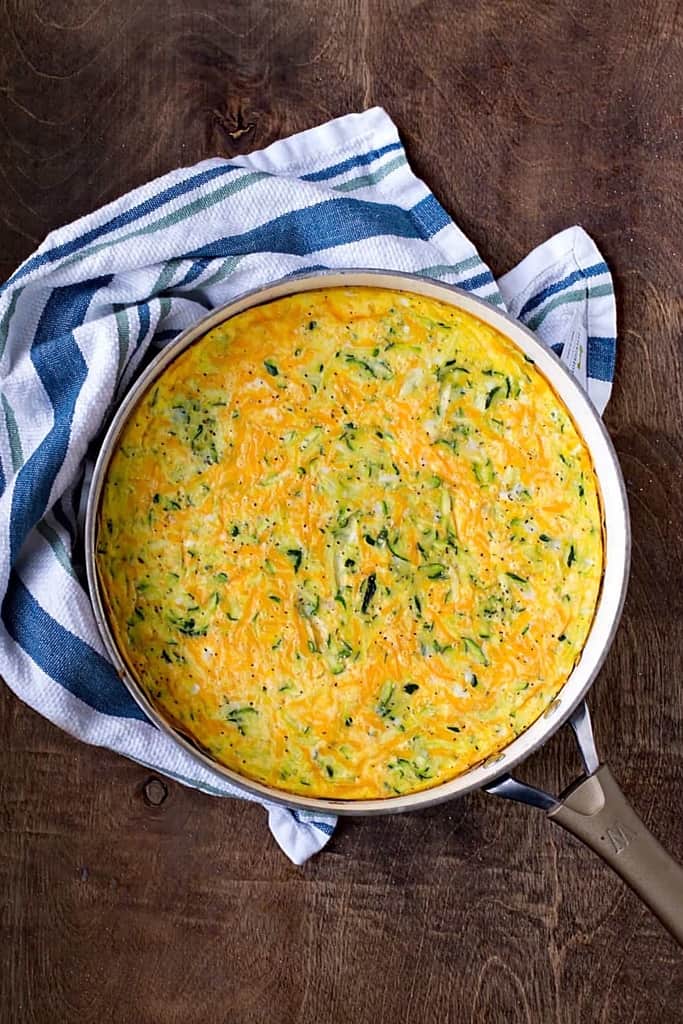 Zucchini Frittata is a simple, 30-minute, 5-ingredient meal. This vegetarian breakfast, brunch, or dinner frittata recipe is sure to please!

Get the recipe: Zucchini Frittata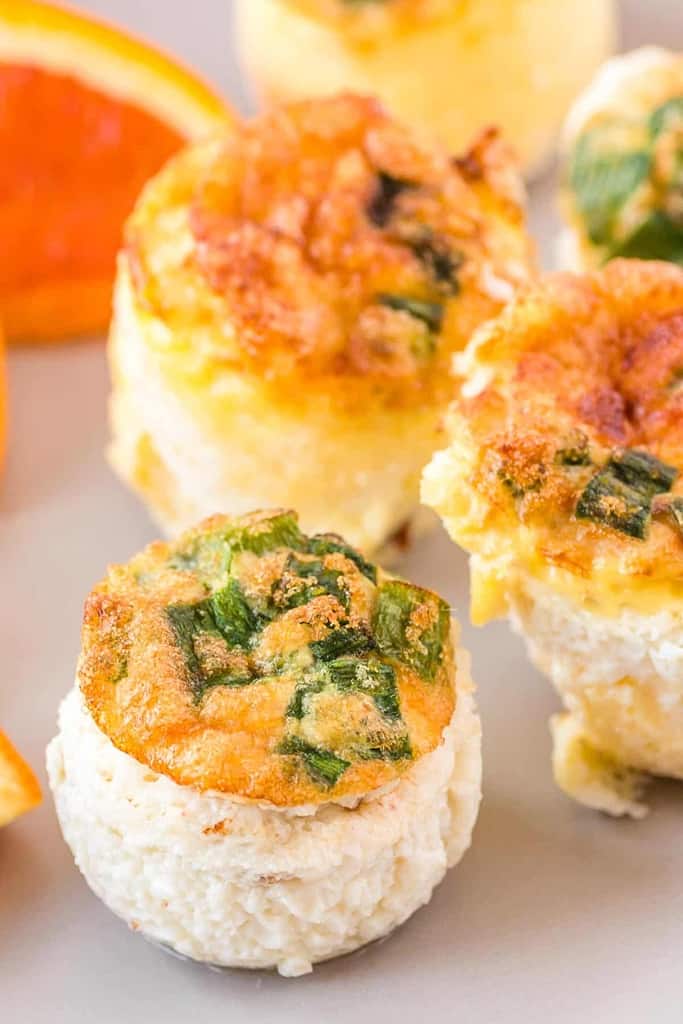 Easy Air Fryer Egg White Bites make a perfect protein-packed low carb low calorie breakfast. Full of feta cheese, sun-dried tomatoes, and scallions, they have great flavor in a little package!

Get the recipe: Air Fryer Egg Bites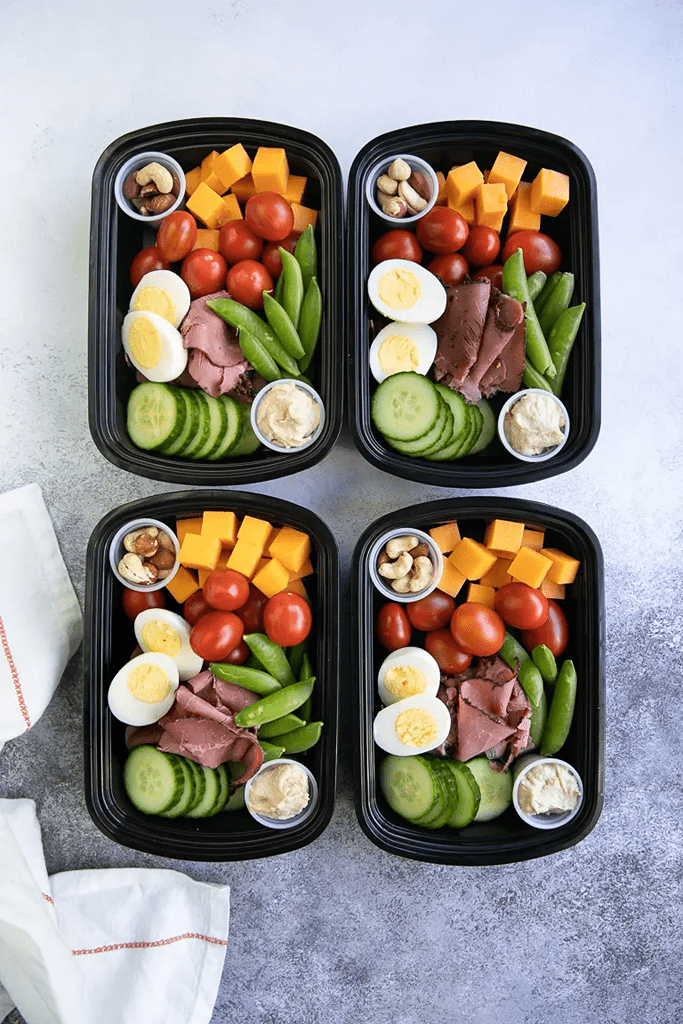 Protein Snack Packs filled with hard-boiled eggs, almonds, hummus, and crunchy veggies. An easy and delicious lunchtime meal-prep solution perfect for any protein lover, these fantastic little protein snack packs are perfect for school lunches, post-workout snacks, or picnics in the park.

Get the recipe: Hard Boiled Egg Pack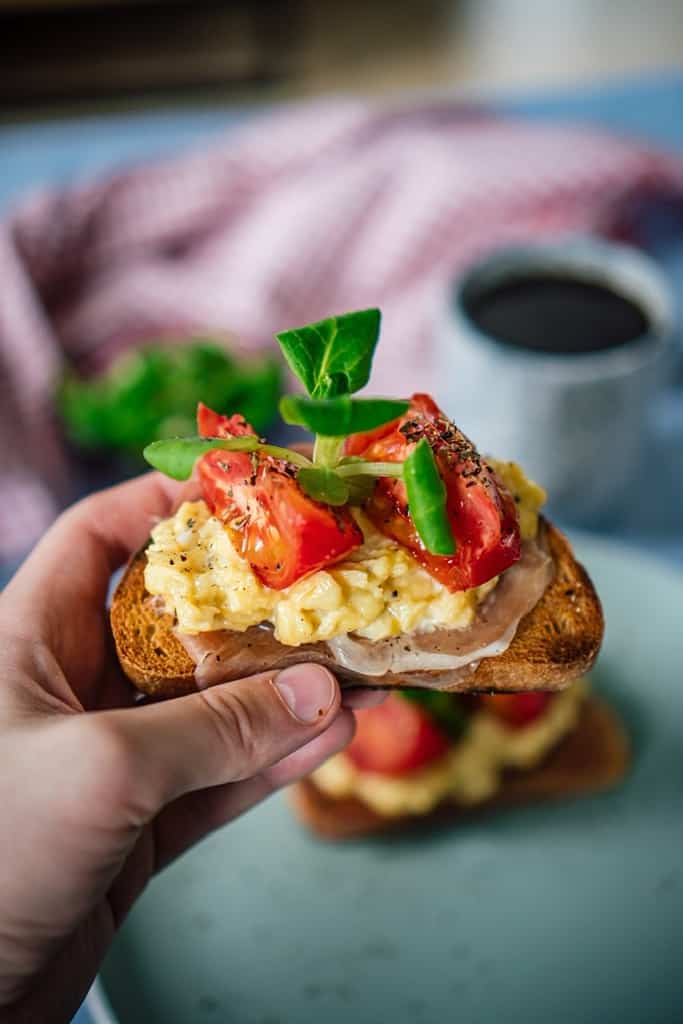 Did you know tofu is very low carb? If you're looking for a vegan "egg" breakfast idea this is the one to try. Especially if you want something keto friendly.

Get the recipe: Tofu Scramble With Veggies
Marvelous Main Courses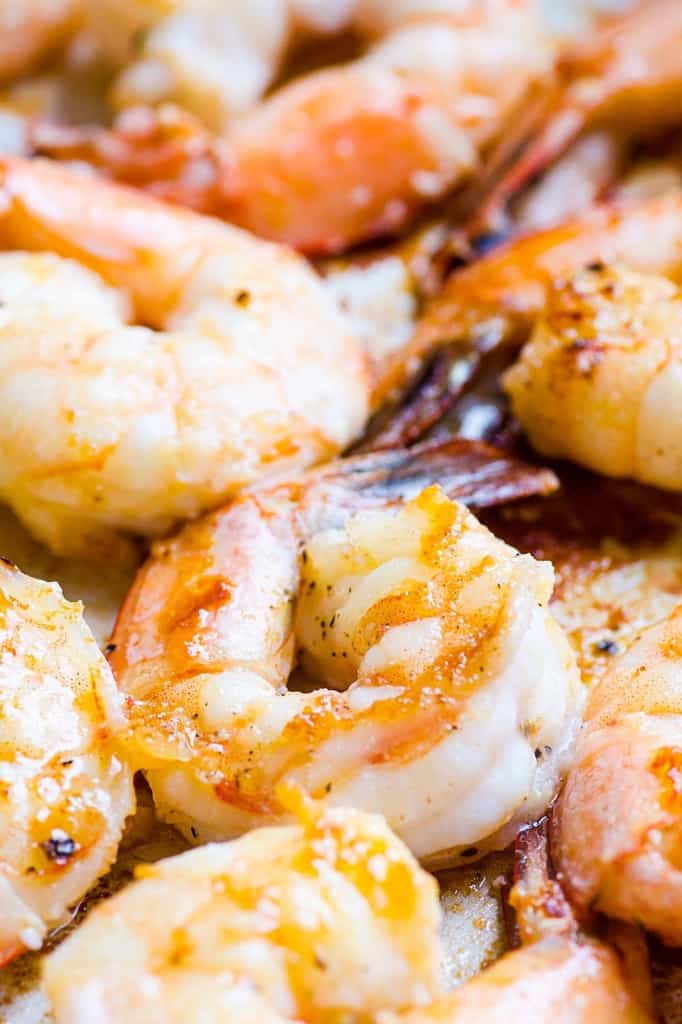 Looking for keto meal ideas with shrimp? This Lemon Dill Sauteed Shrimp with Zucchini is a light, flavorful, protein-rich lunch or dinner. It is a 15-minute easy low carb main dish to impress!

Get the recipe: Lemon Dill Shrimp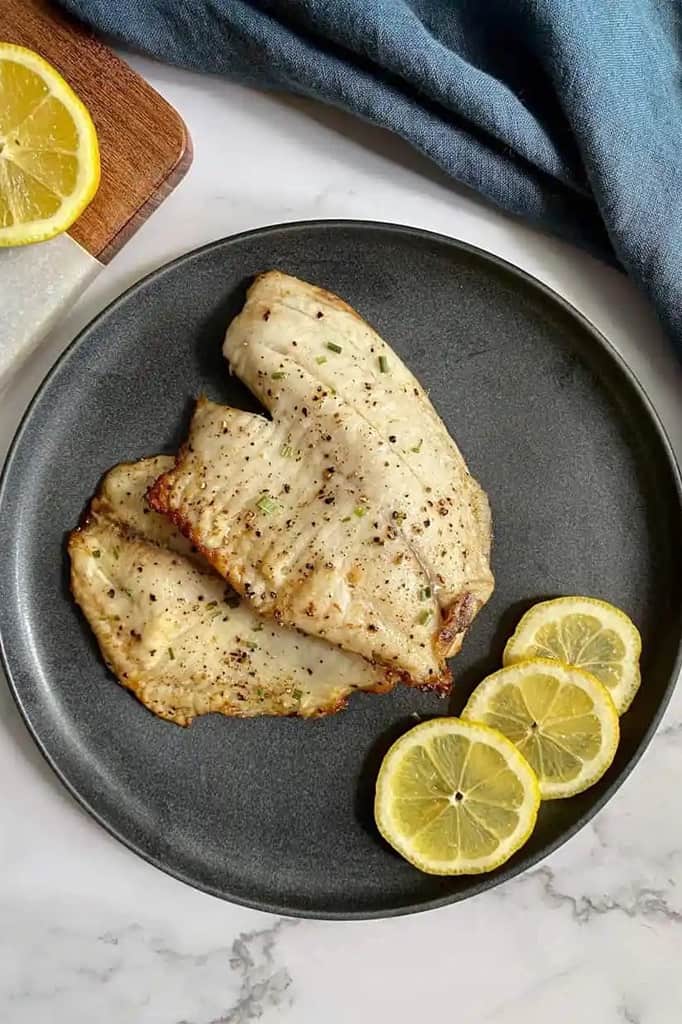 This Easy Frozen Tilapia Air Fryer Recipe is perfect for those busy days when you need to cook a quick dinner and still want it to be healthy.

Get the recipe: Air Fryer Tilapia
Tasty Turkey Recipes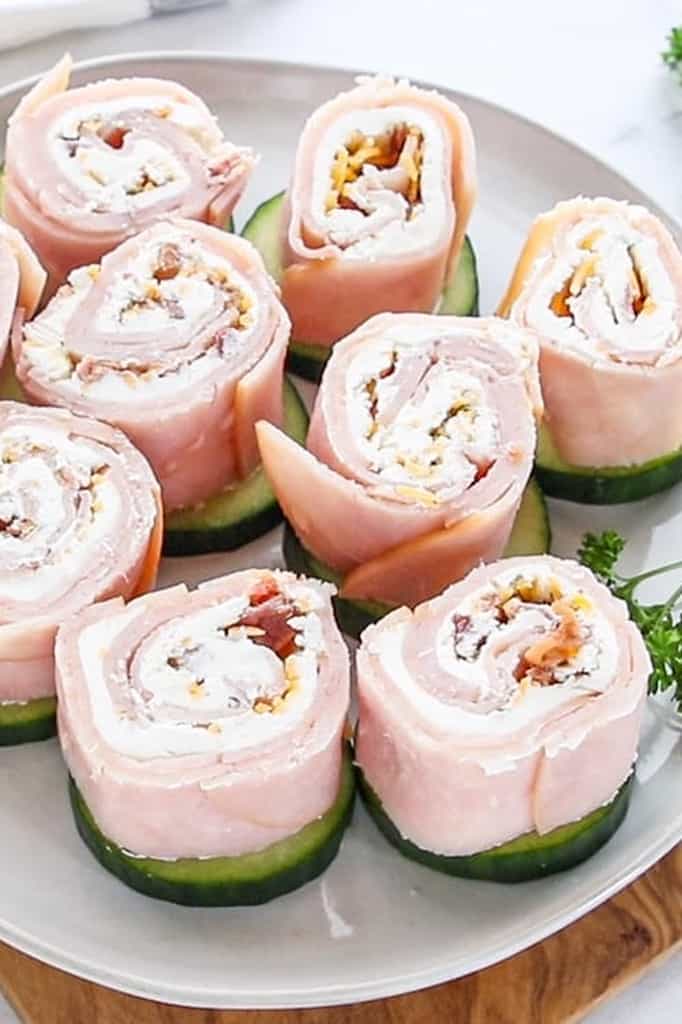 These pinwheels are a crowd-pleasing, five-minute prep appetizer. They have a lot of flavor with only a little bit of effort.

Get the recipe: Turkey Bacon Ranch Pinwheels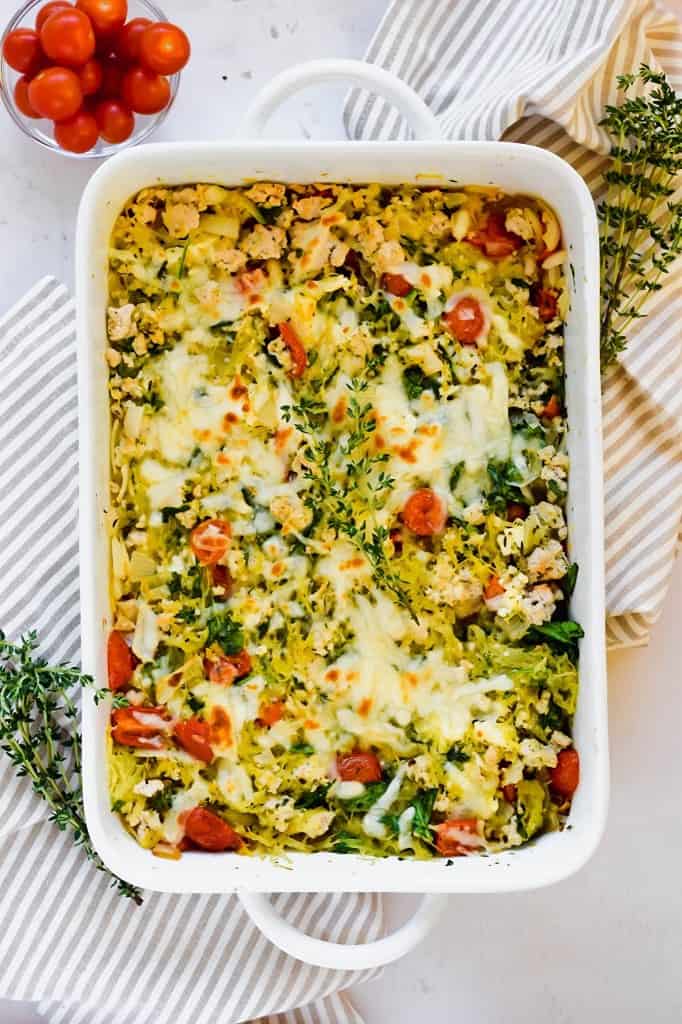 This Spaghetti Squash Feta Cheese Casserole recipe is my macro-friendly take on the delicious Tik Tok pasta. Filled with warm flavors from additions like basil, pesto, and thyme, it will completely satisfy your comfort food cravings!

Get the recipe: Spaghetti Squash Feta Cheese Casserole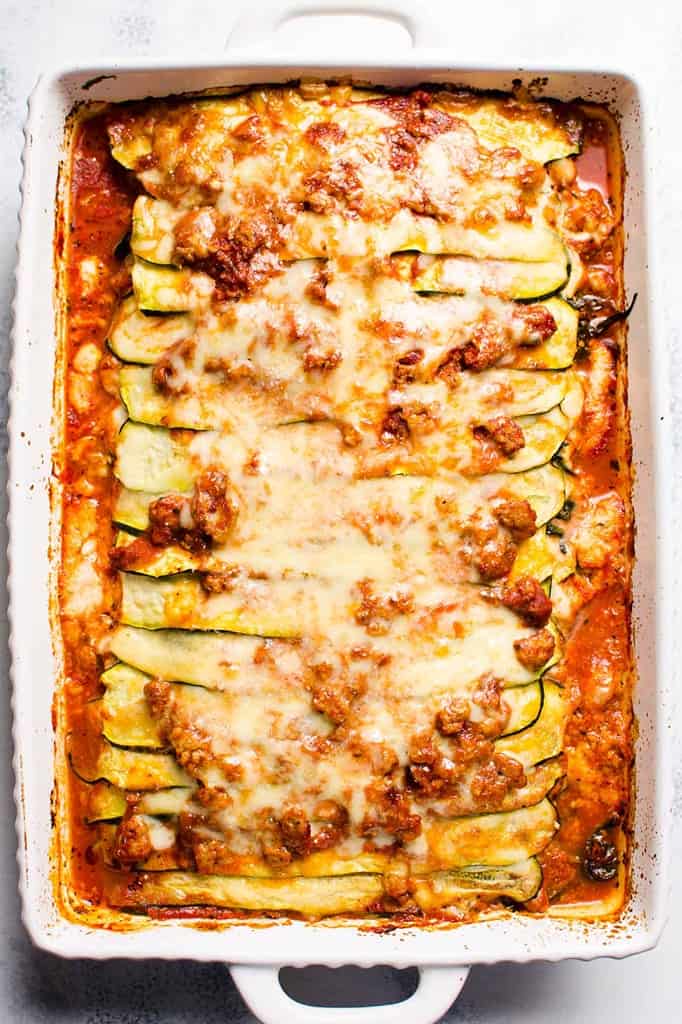 Healthy low carb Zucchini Lasagna with layers of zucchini instead of traditional pasta. Classic comfort food experience but guilt-free at only 338 calories per huge slice!

Get the recipe: Zucchini Lasagna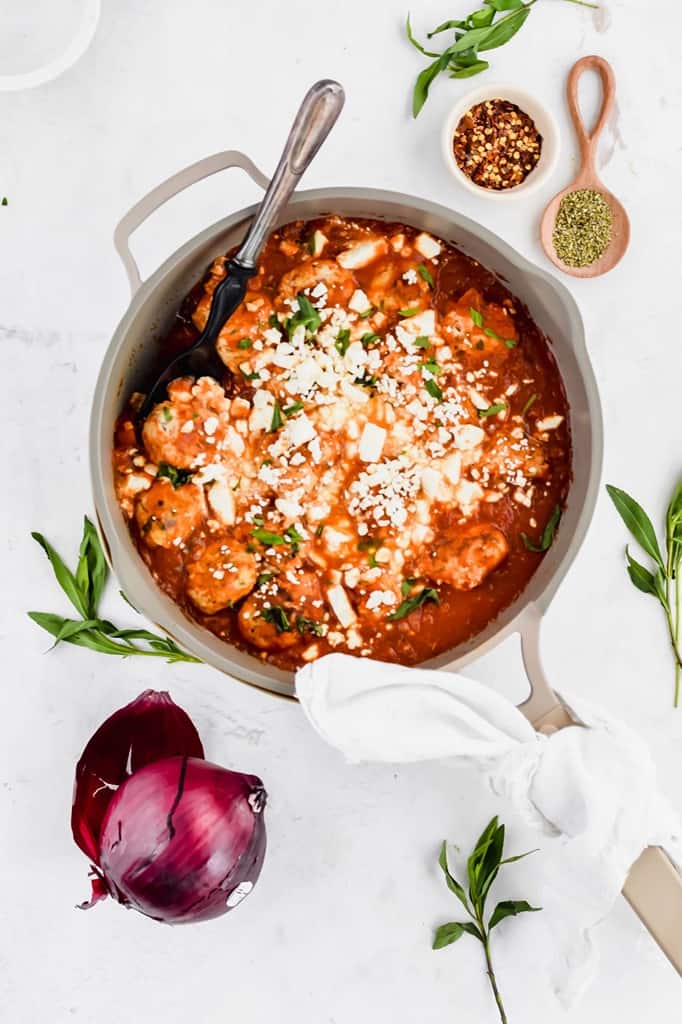 Fresh and zesty turkey meatballs make for a cozy weeknight meal, especially when they only require one pan. Pair them with spaghetti squash for a low-carb, high-protein meal!

Get the recipe: Zesty Turkey Meatballs
Keto Chicken Ideas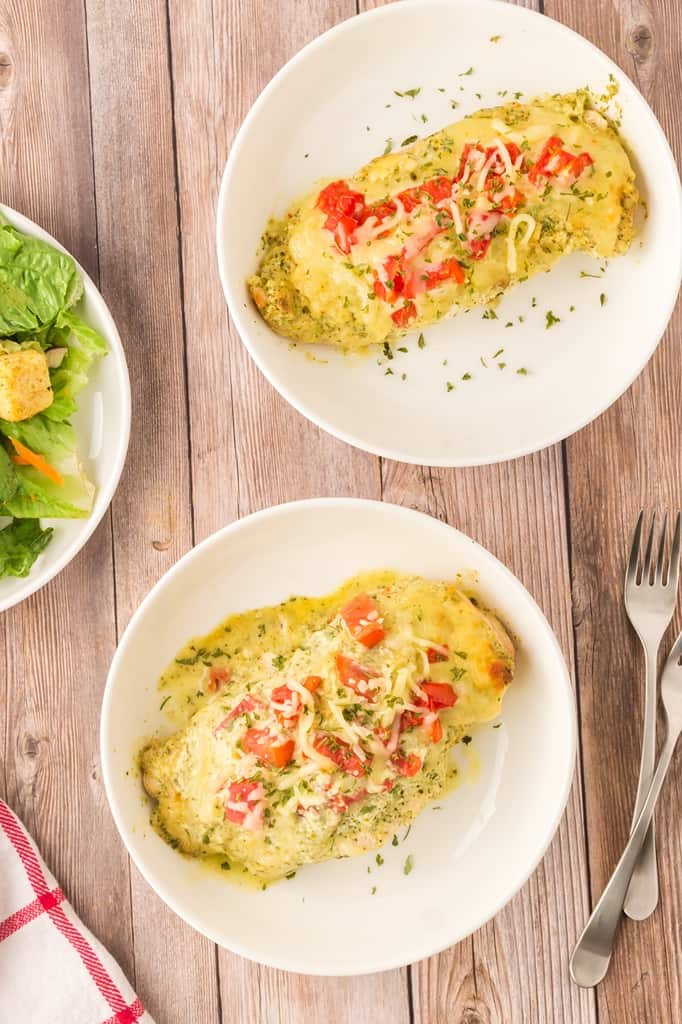 I'm a huge fan of fast and easy recipes. This deliciously cheesy pesto chicken recipe is a favorite in my house. Freezer meal prep tips are included with the recipe.

Get the recipe: Cheesy Chicken Pesto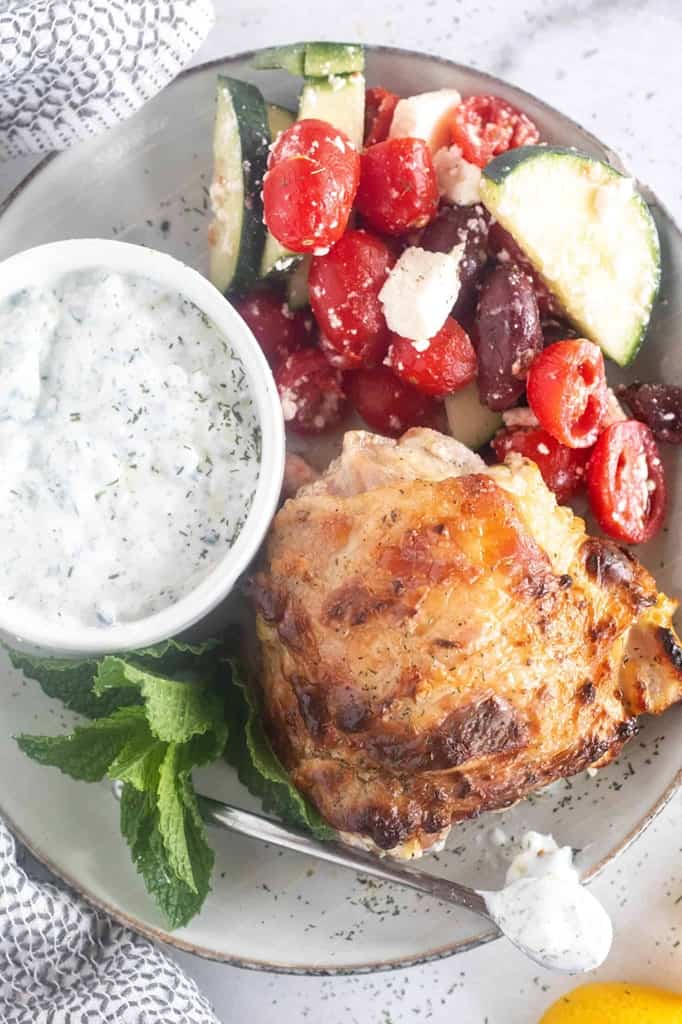 This super-easy keto greek chicken recipe features juicy chicken with crispy skin and infuses classic Greek flavors of lemon, oregano, and garlic.

Get the recipe: Keto Greek Chicken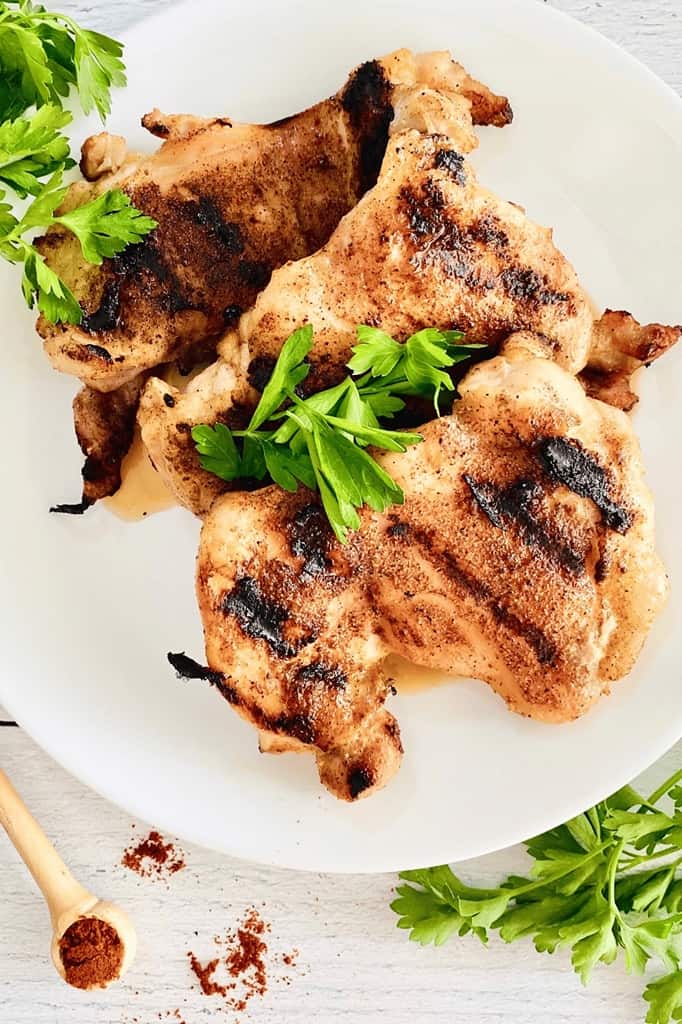 The bold sweet & spicy flavorful seasoning on these Grilled Boneless Skinless Chicken Thighs is irresistible & versatile. Perfect for adding to salads, wraps, casseroles, sandwiches, & more.

Get the recipe: Boneless Chicken Thighs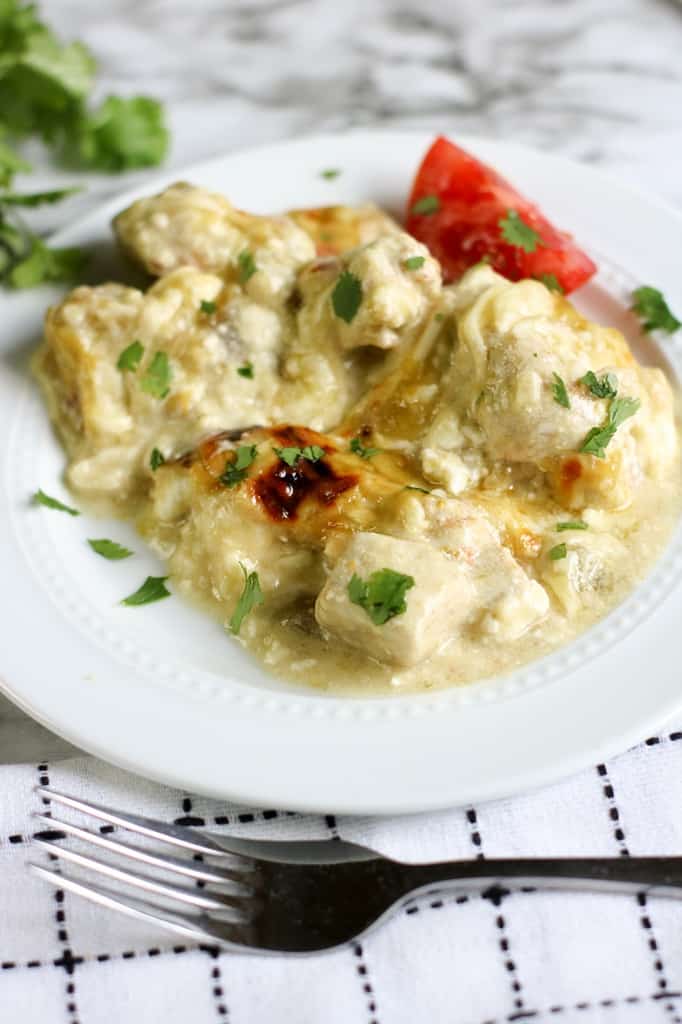 This Low Carb Green Chile Chicken Casserole is the perfect high-protein dish. Prep ahead and enjoy this simple meal later in the week.

Get the recipe: Green Chicken Casserole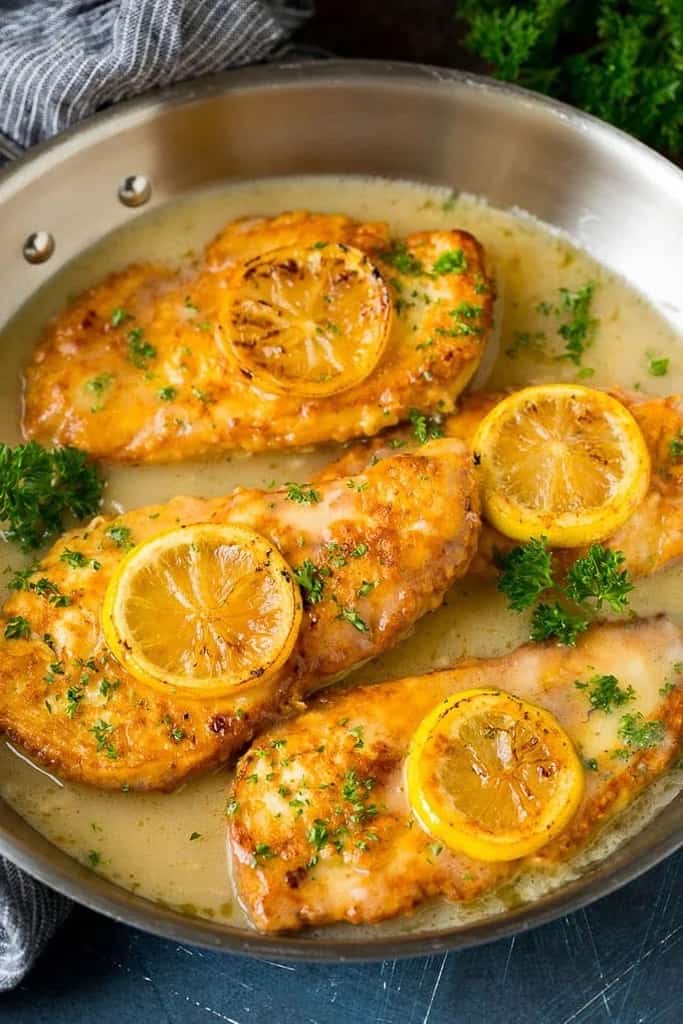 This chicken Francese recipe is battered chicken breasts that are pan-fried to golden brown perfection, then topped with a savory lemon sauce. An easy and unique dinner option that always gets rave reviews!

Get the recipe: Chicken Francese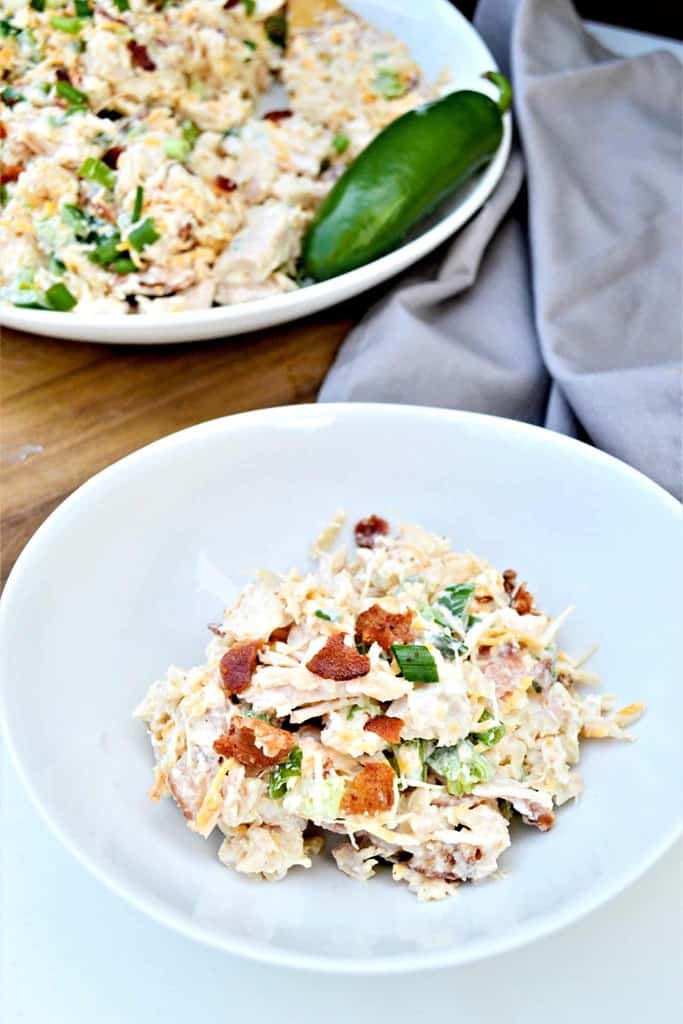 This fresh and flavorful keto jalapeno popper chicken salad is nothing like any salad you've had before.

Get the recipe: Keto Jalapeño Popper Chicken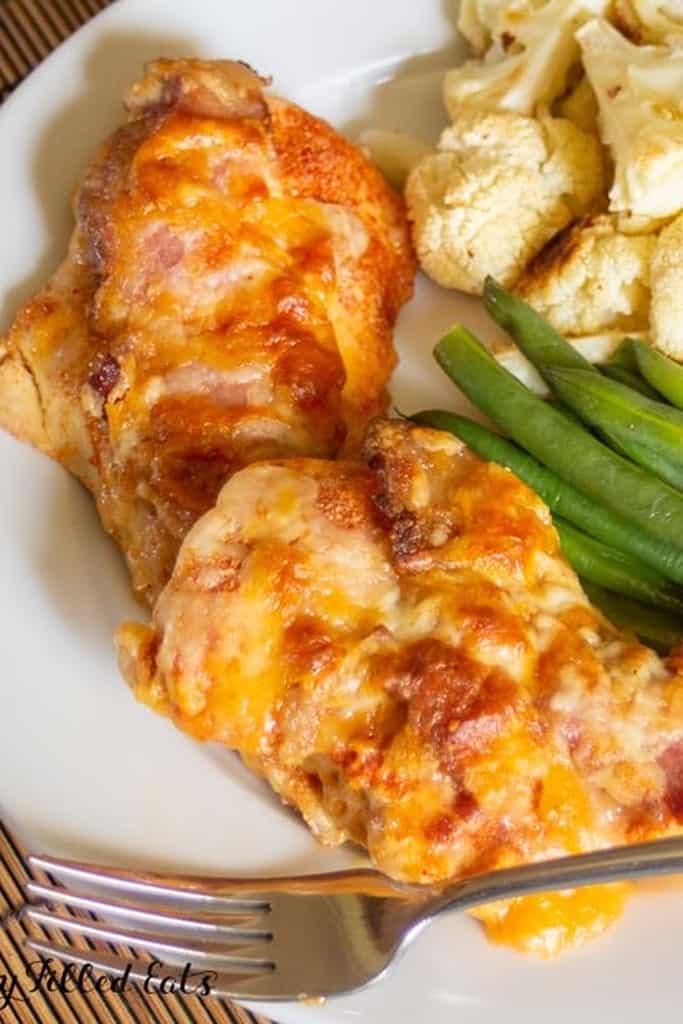 Keto bacon-wrapped chicken breast is cheesy, salty, and the perfect weeknight dinner. I love making meals that put a smile on everyone's faces when they hear that is what they are having.

Get the recipe: Cheesy Bacon Wrapped Chicken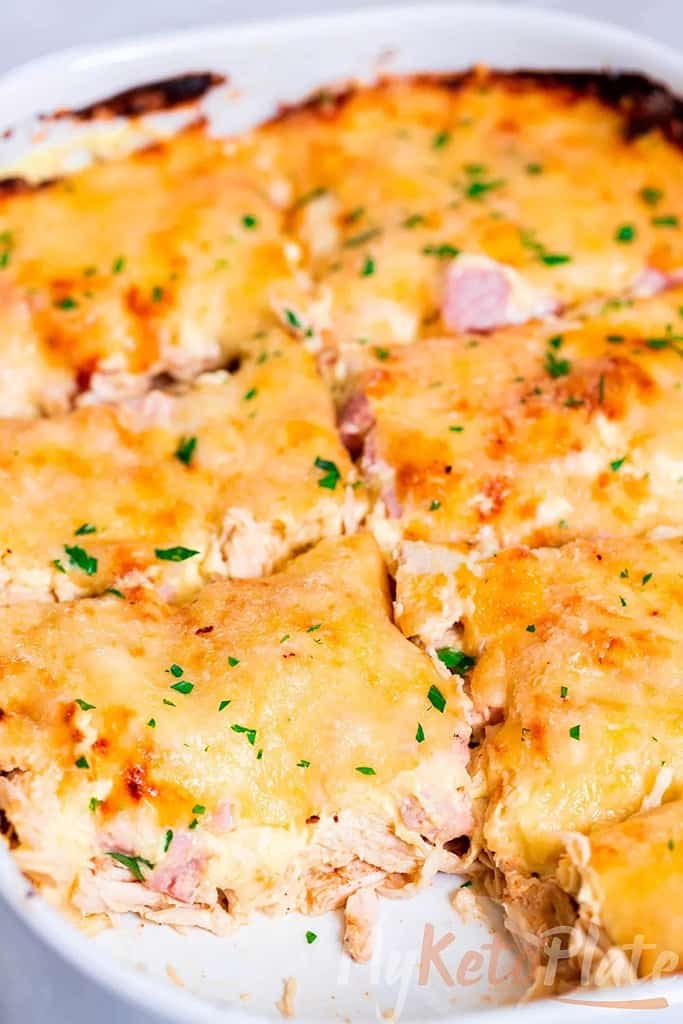 This Chicken Cordon Bleu Casserole has all the traditional flavors of cordon bleu but in a different presentation. Everyone loves this easy dinner recipe that's loaded with shredded chicken, ham, and a creamy cheese sauce.

Get the recipe: Chicken Cordon Bleu Casserole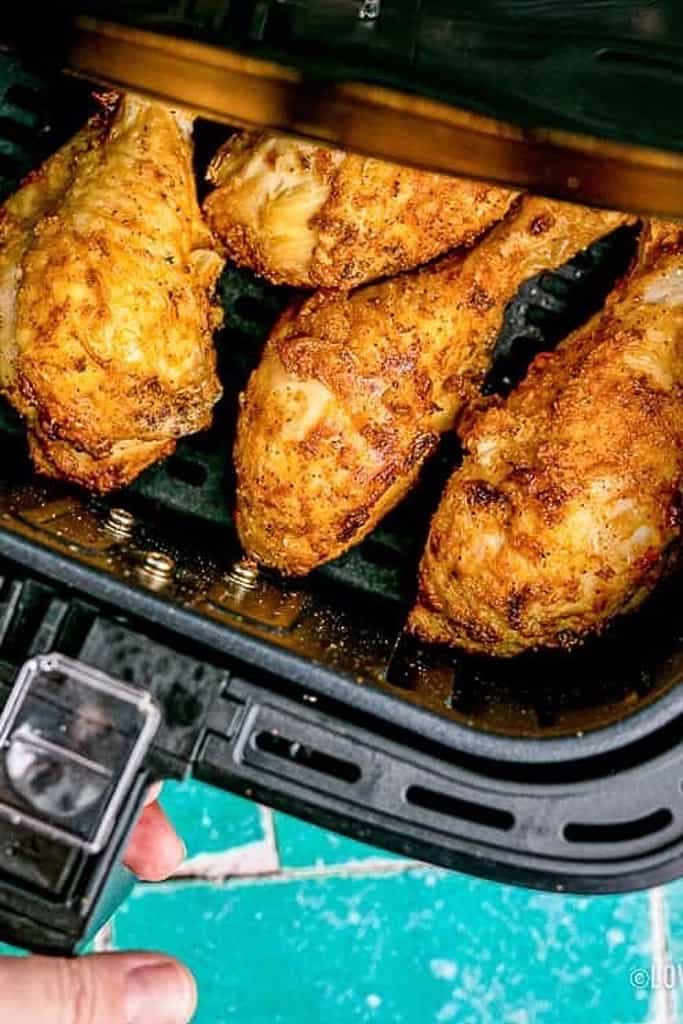 Air Fryer Chicken Drumsticks are crispy, juicy, and packed full of flavor. With just a few simple ingredients and under ten minutes of prep time, this easy chicken recipe that's made in an air fryer is sure to become a family favorite!

Get the recipe: Air Fryer Drumsticks
Ground Beef Meal Ideas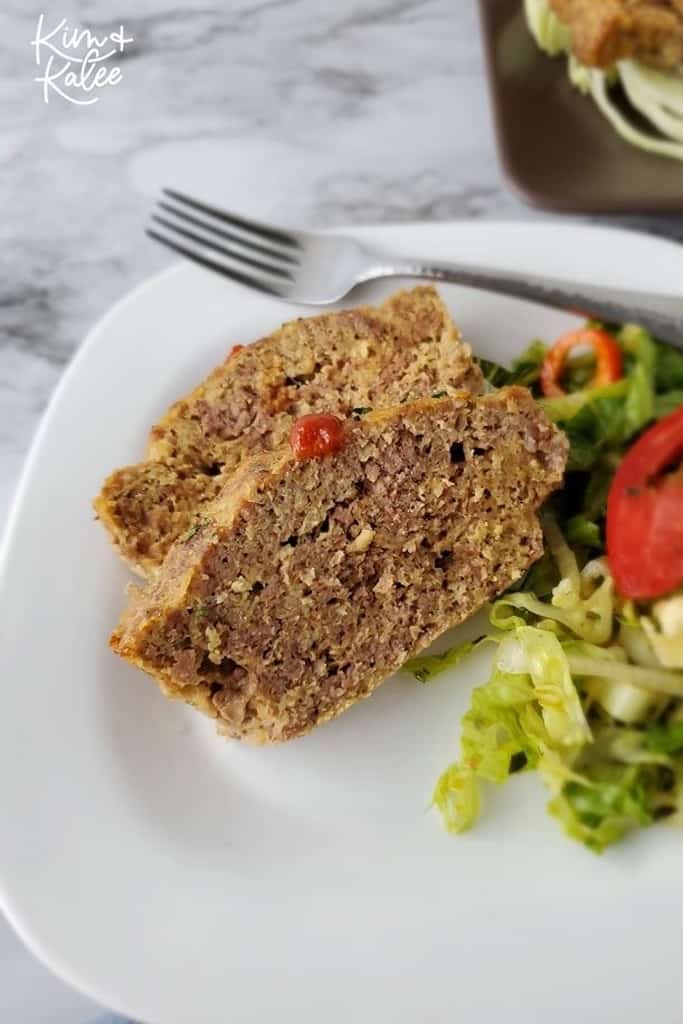 This delicious low-carb, keto meatloaf recipe is the perfect comfort food and so easy to make! It's tender, juicy, and delicious, and it only takes 8 ingredients and 5 minutes to prep! Plus, it's budget-friendly, family-friendly, and loaded with flavor.

Get the recipe: Keto Meatloaf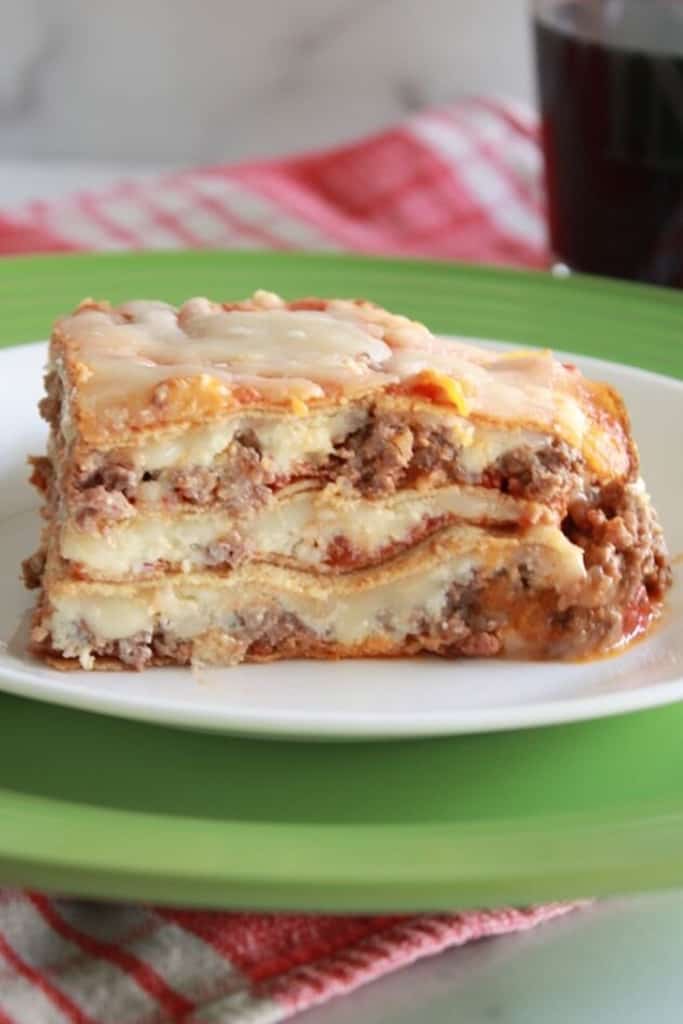 Seriously authentic & incredibly delicious is what makes this Keto Low Carb Lasagna with Crepini the best meal prep recipe. It's easy to assemble, store, freeze, & reheat wonderfully too.

Get the recipe: Crepini Noodle Lasagna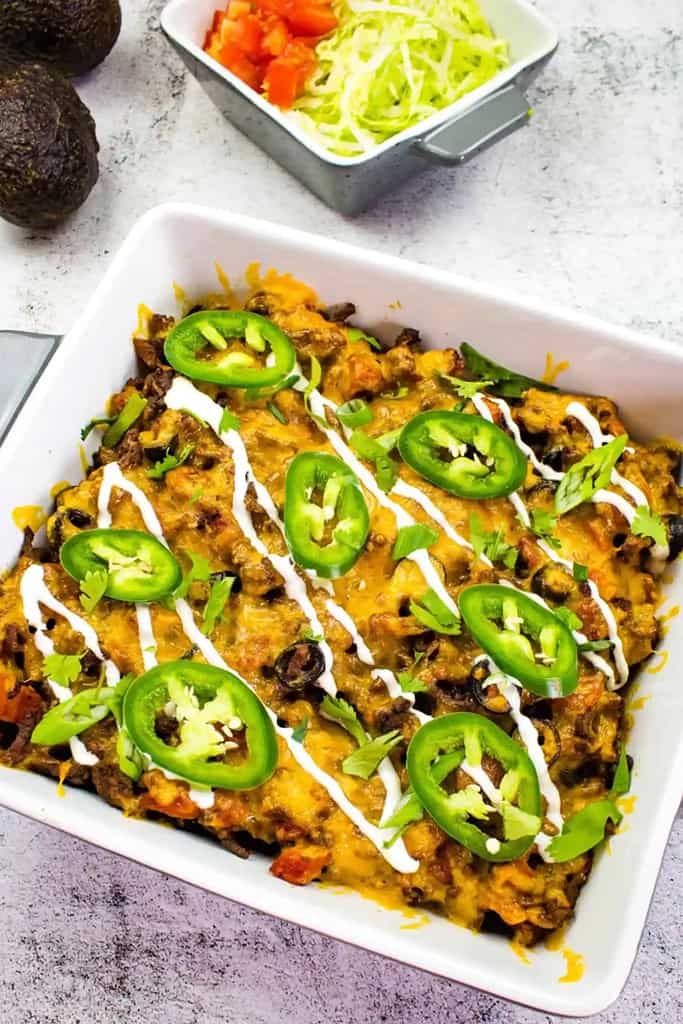 Top this low-carb high-protein Taco Casserole with all your favorite taco fixings for a flavorful and easy-to-prep ahead meal!

Get the recipe: Keto Taco Casserole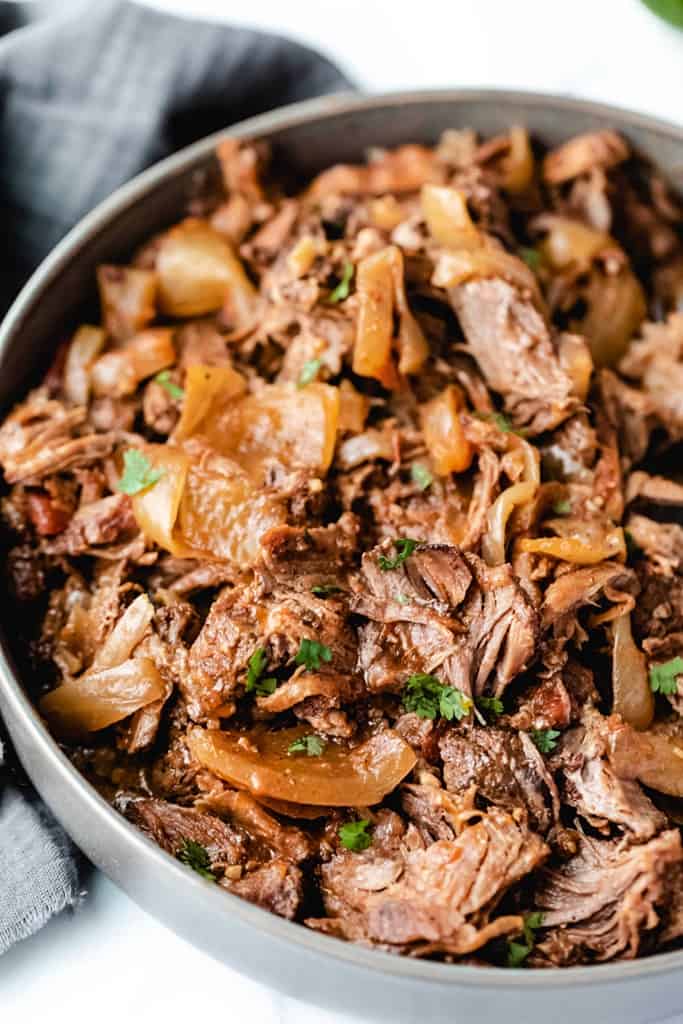 Tender Mexican Shredded Beef recipe cooks in the crock pot! The flavorful sauce and juicy meat make a great filling for tacos, burritos, quesadillas, rice bowls, and more!

Get the recipe: Shredded Beef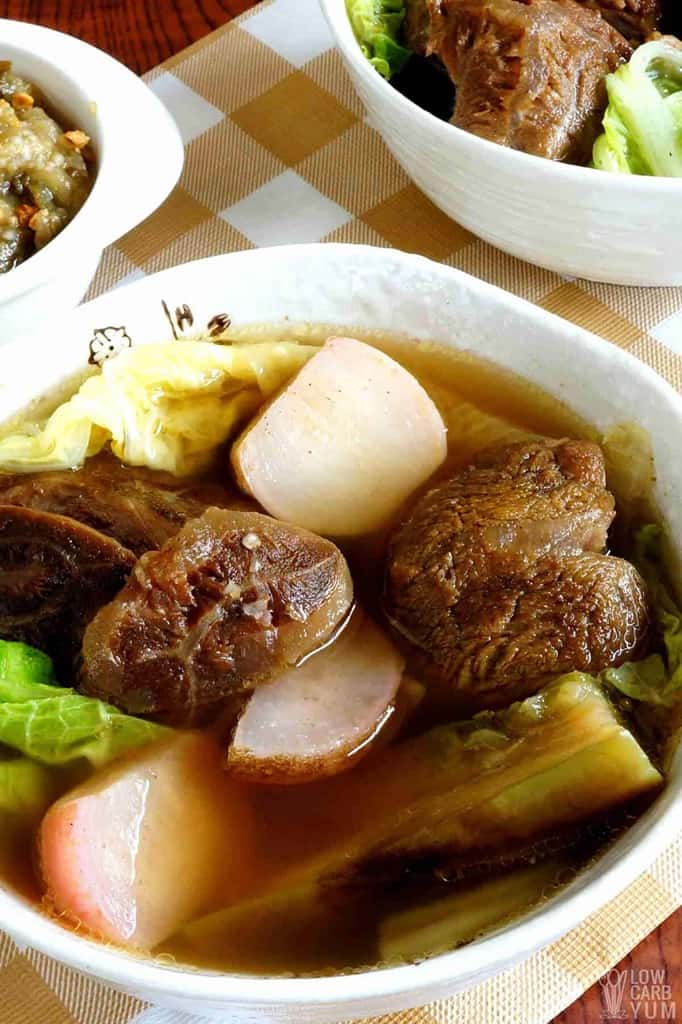 This hearty beef soup is loaded with healthy and delicious flavors from slow-cooked beef, beef broth, and vegetables. It's a keto-friendly version of a classic Filipino dish.

Get the recipe: Easy Vegetable Beef Soup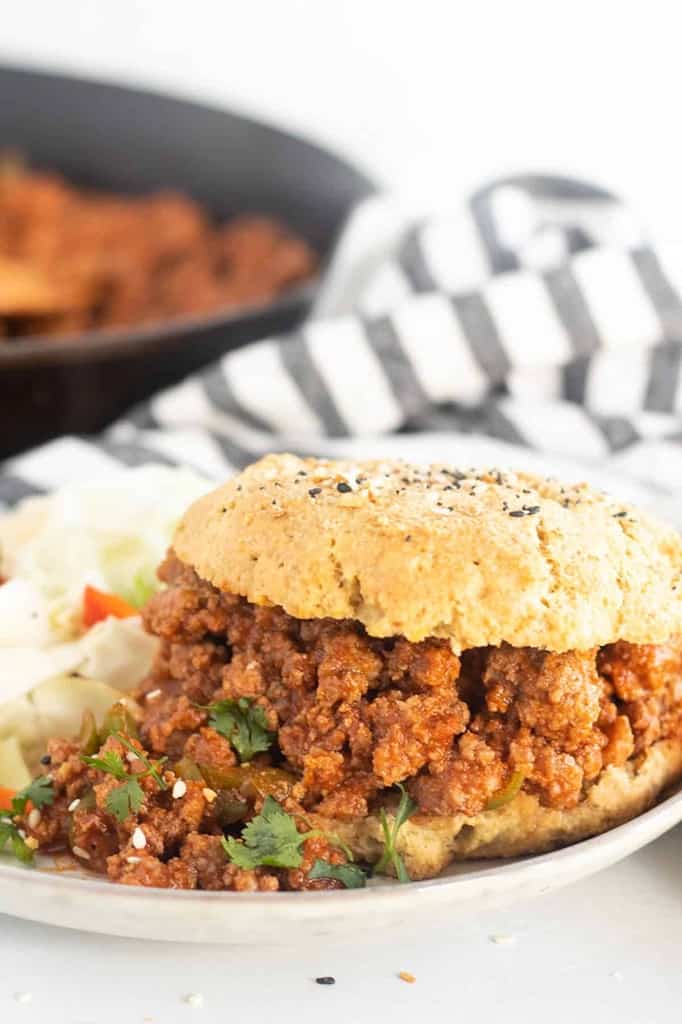 These low-carb keto sloppy joes are a simple but delicious weeknight meal that comes together in under 30 minutes – hamburger bun and all!

Get the recipe: Low Carb Sloppy Joes
Lovely Low Carb Lettuce Wraps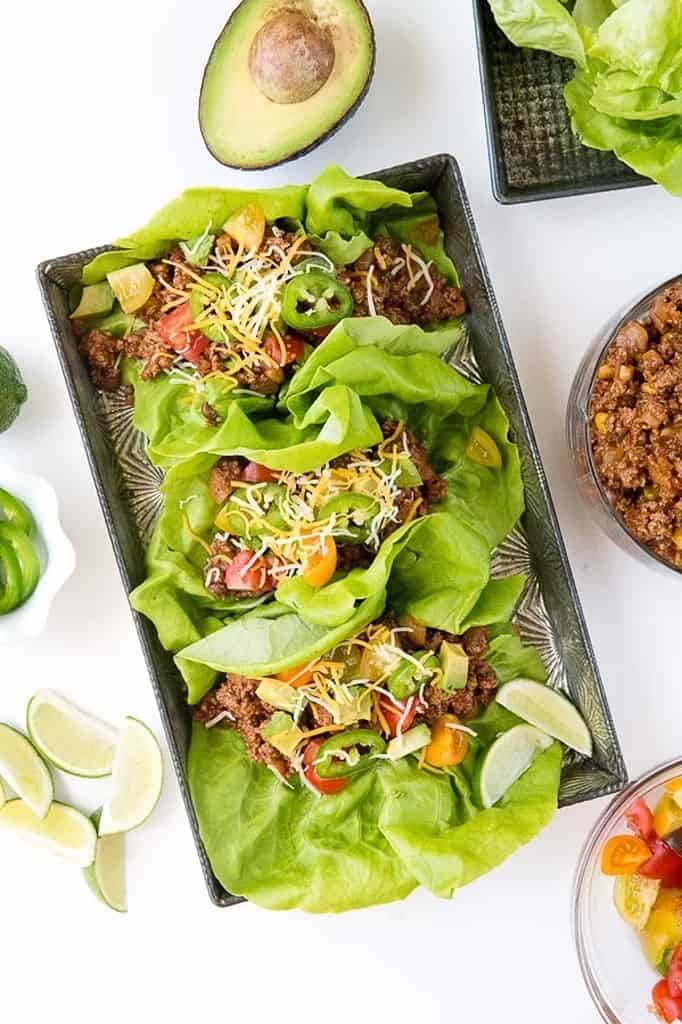 10-Minute Taco Lettuce Wraps are the best of both tacos and lettuce wraps. They are loaded with fresh ingredients and the meat is cooked in less than 10 minutes. It's an easy meal to serve as a buffet for dinners to make their own with an assortment of toppings.

Get the recipe: 10 Minute Taco Lettuce Wraps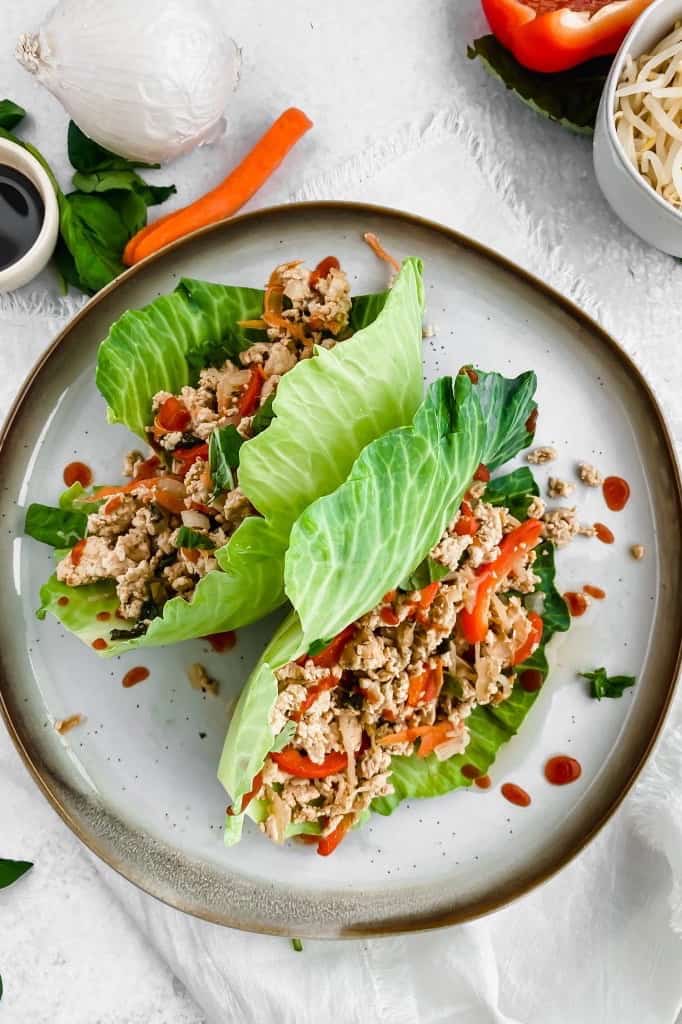 Ground chicken, crisp carrots, bean sprouts, and basil are all cooked in a flavorful Thai-inspired simmer sauce and wrapped in fresh lettuce leaves. This meal is SO fresh and SO flavorful and tastes like takeout!

Get the recipe: Thai Chicken Lettuce Wraps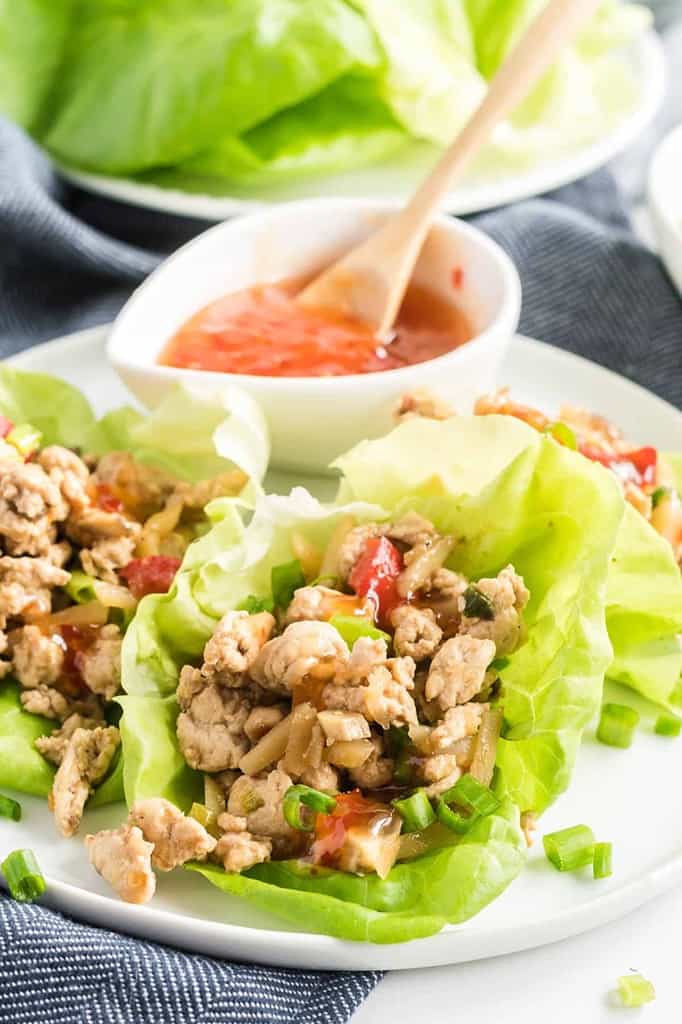 These Chicken Lettuce Wraps are light in calories and carbs and big in flavor. Pack the filling and lettuce leaves separately for a delicious take-to-work meal.

Get the recipe: Chicken Lettuce Wraps
Sensational Salads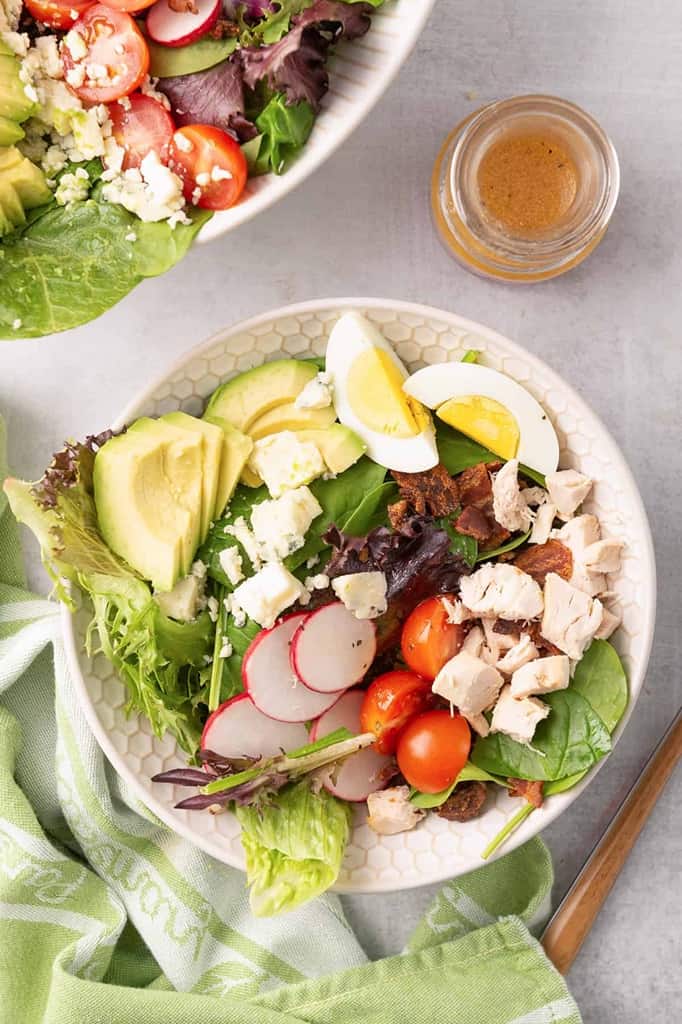 Fresh ingredients and a made-from-scratch dressing combine to make this Easy Chicken Cobb Salad. A restaurant-quality salad you can easily make at home in under 30 minutes.

Get the recipe: Low Carb Cobb Salad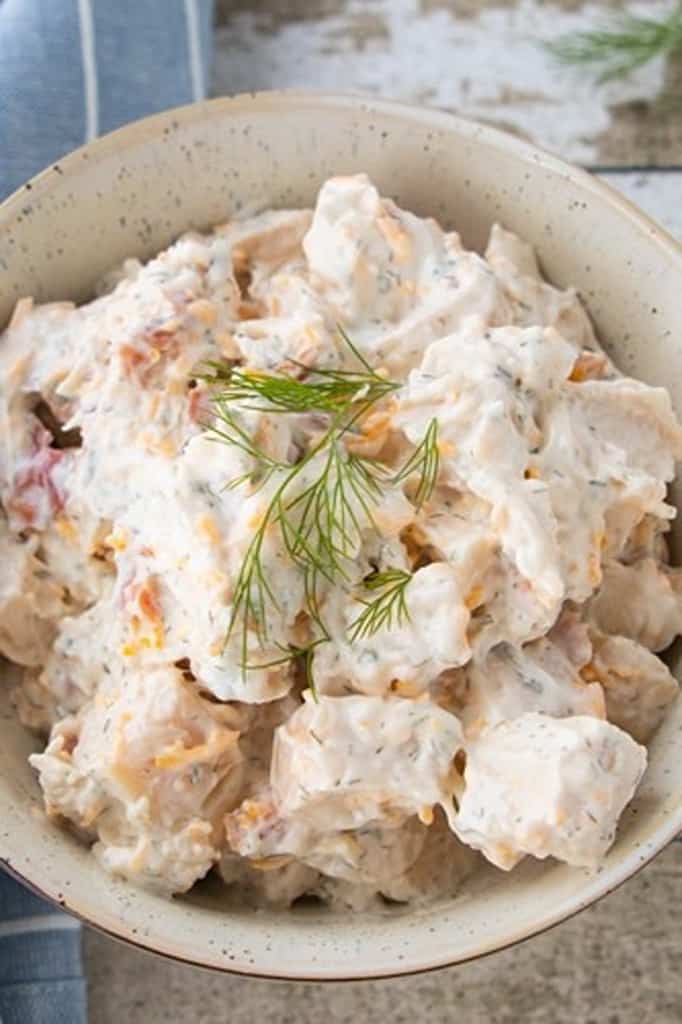 Keto meal ideas like this one really make high protein low carb dieting fun. This is the BEST keto chicken salad you will ever eat.

Get the recipe: Bacon Chicken Ranch Salad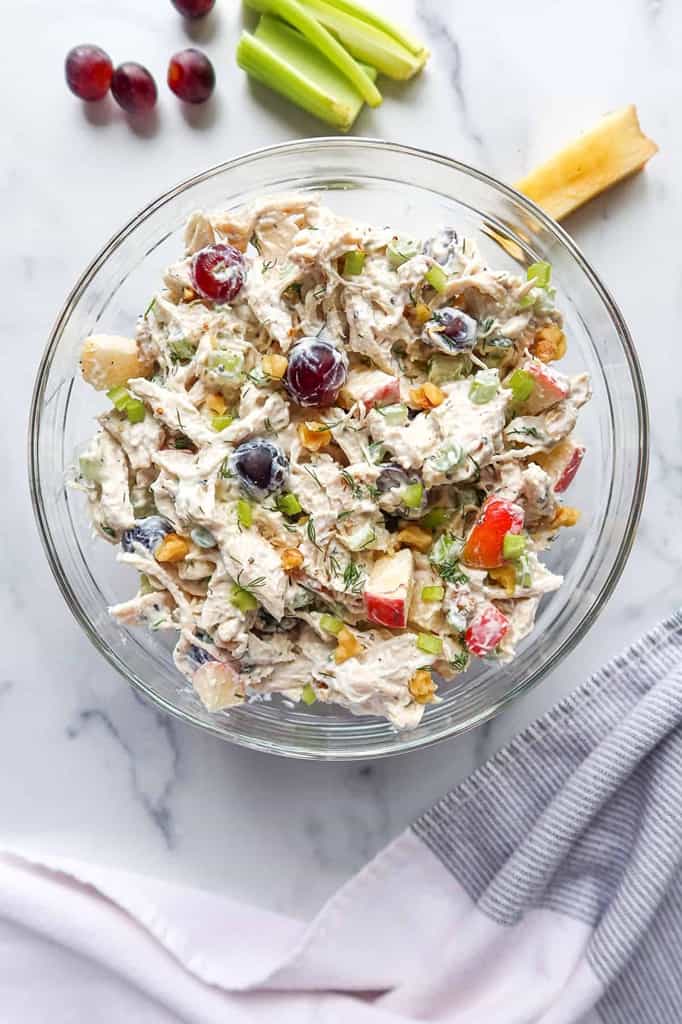 This healthy chicken salad recipe is made with Greek yogurt, spices, fresh dill, shredded chicken, celery, grapes, diced apple & walnuts! Leftovers are perfect for an easy, make-ahead lunch. High protein, low carb, gluten-free goodness.

Get the recipe: Greek Yogurt Chicken Salad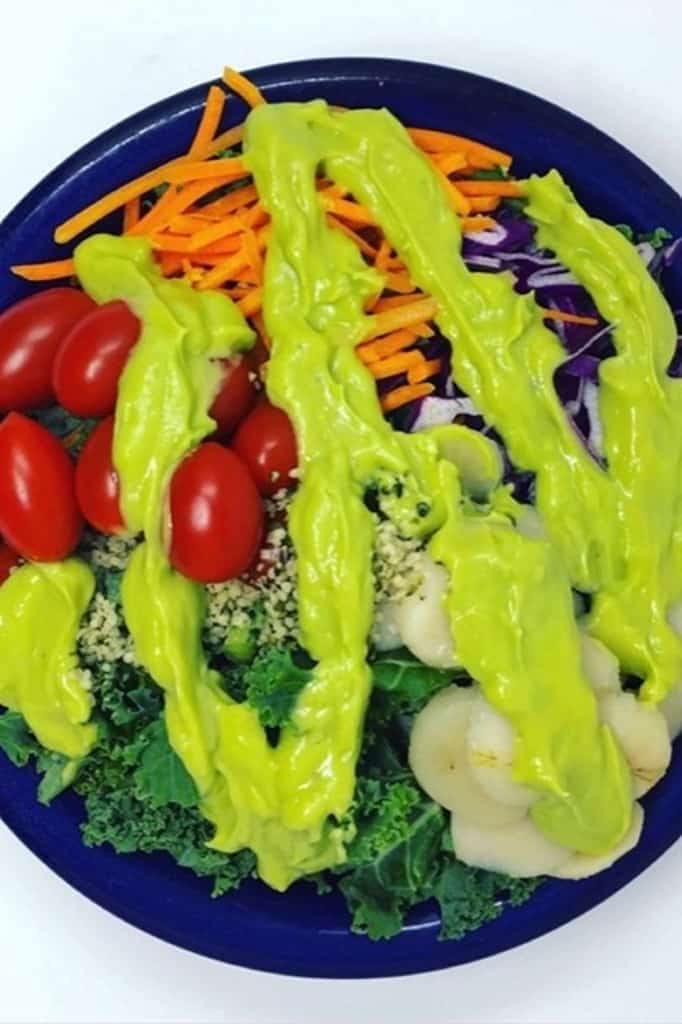 Go green with this plant-based superfood salad that's high protein and low carb. Easily make the delicious avocado dressing from scratch.

Get the recipe: Kale Seed Salad With Avocado Dressing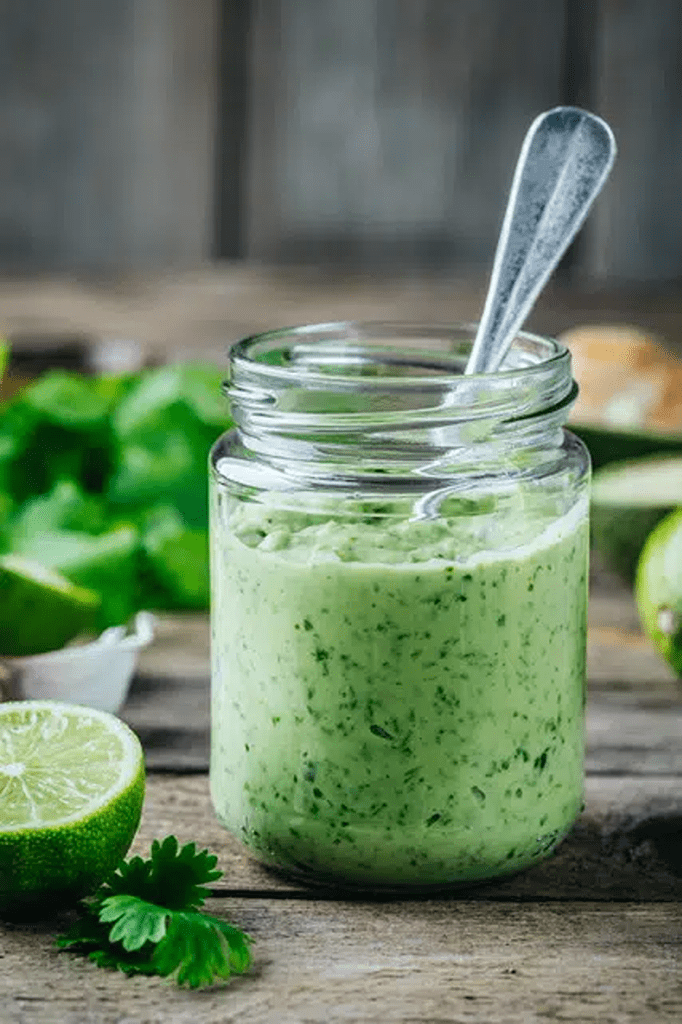 Want to make a keto salad dressing that you can use for all your meal prep recipes with vegetables? This is the perfect one with avocado, lime, and amazing spices.

Get the recipe: Green Goddess Avocado Lime Dressing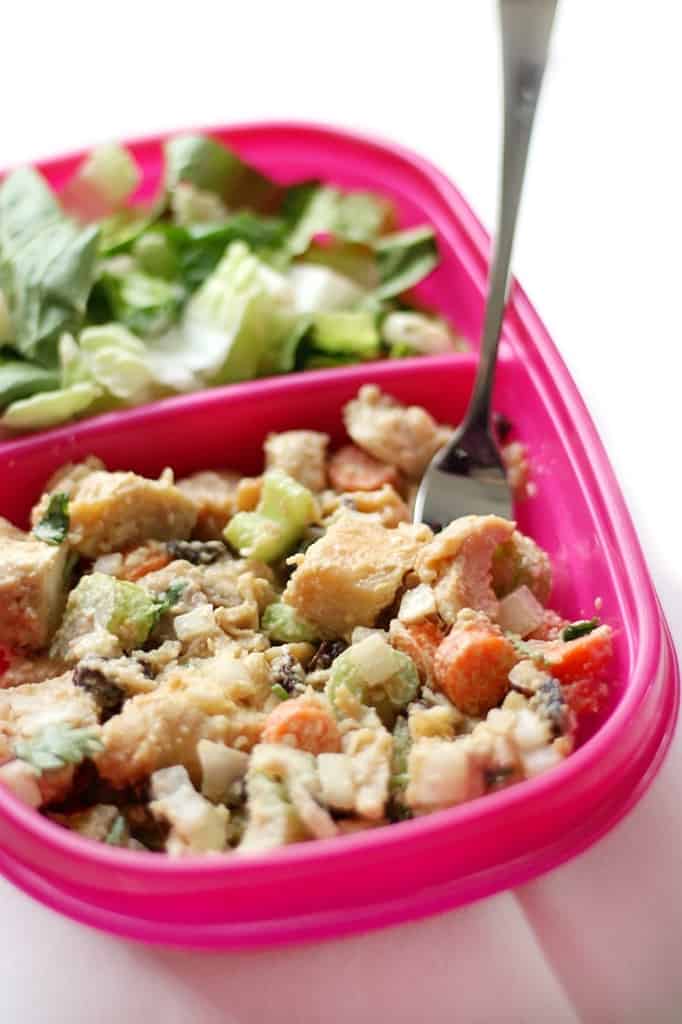 A quick and easy chicken salad without the mayo and full of fresh veggies! This gluten-free and paleo Tahini Chicken Salad is top allergy-free, healthy, delicious, and perfect to add to your meal prep routine! Eat it on its own, in a sandwich, over a green salad; kid-friendly and perfect for school or work lunchboxes!

Get the recipe: Tahini Chicken Salad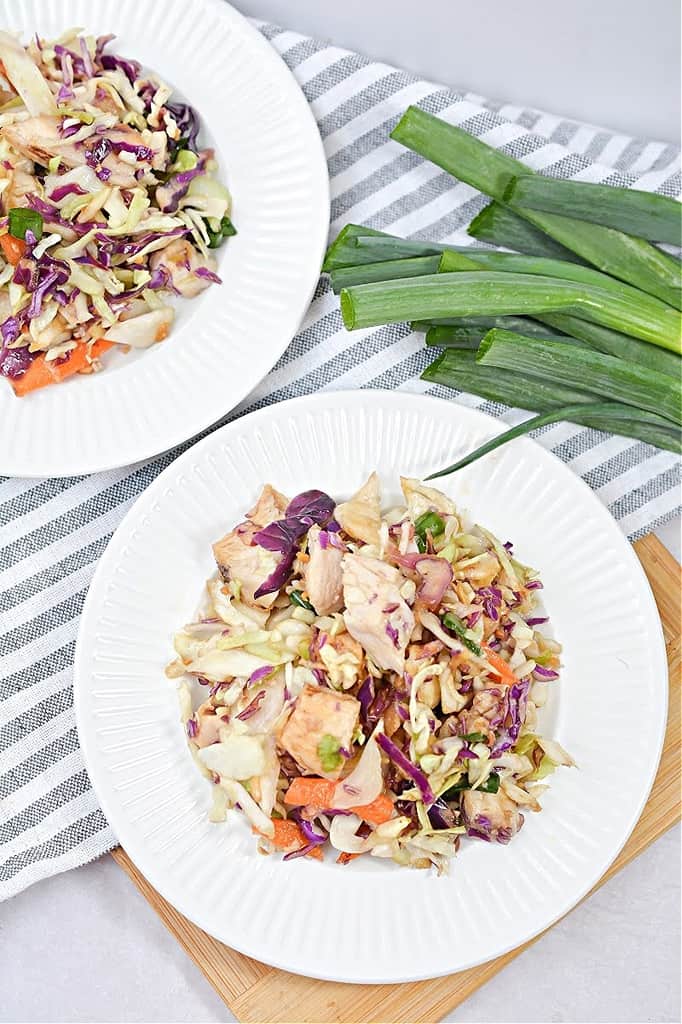 Wake up your taste buds! This keto Asian salad with chicken will soon become your favorite salad.

Get the recipe: Keto Asian Chicken Salad Bowls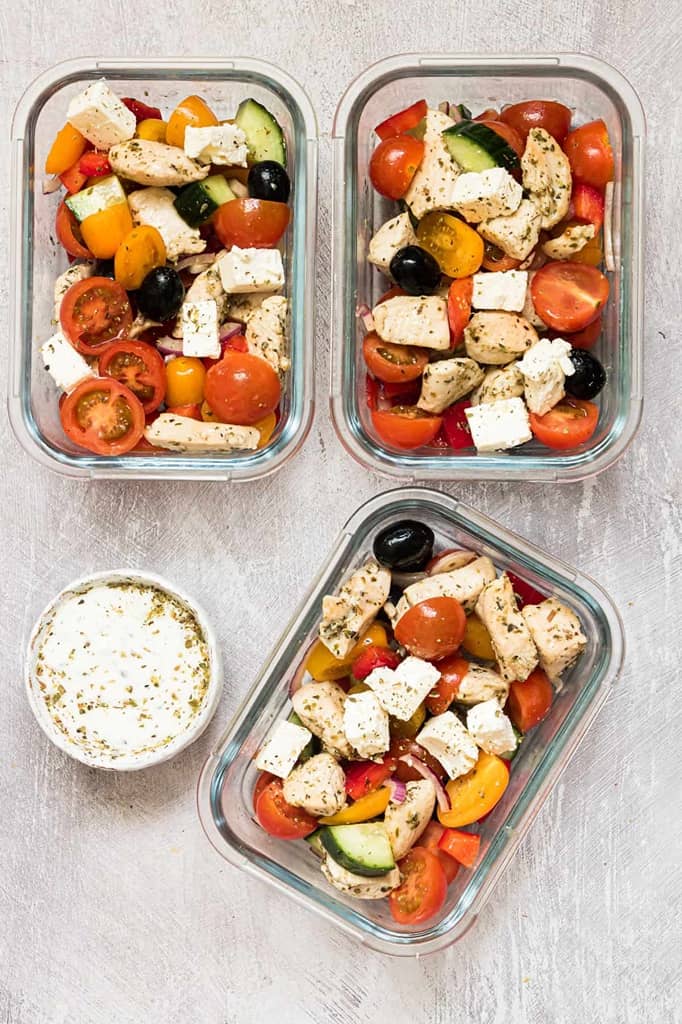 This easy meal prep recipe gives you deliciously healthy lunches all week long.

Get the recipe: Greek Chicken Meal Prep Bowls
Perfect Pork Meals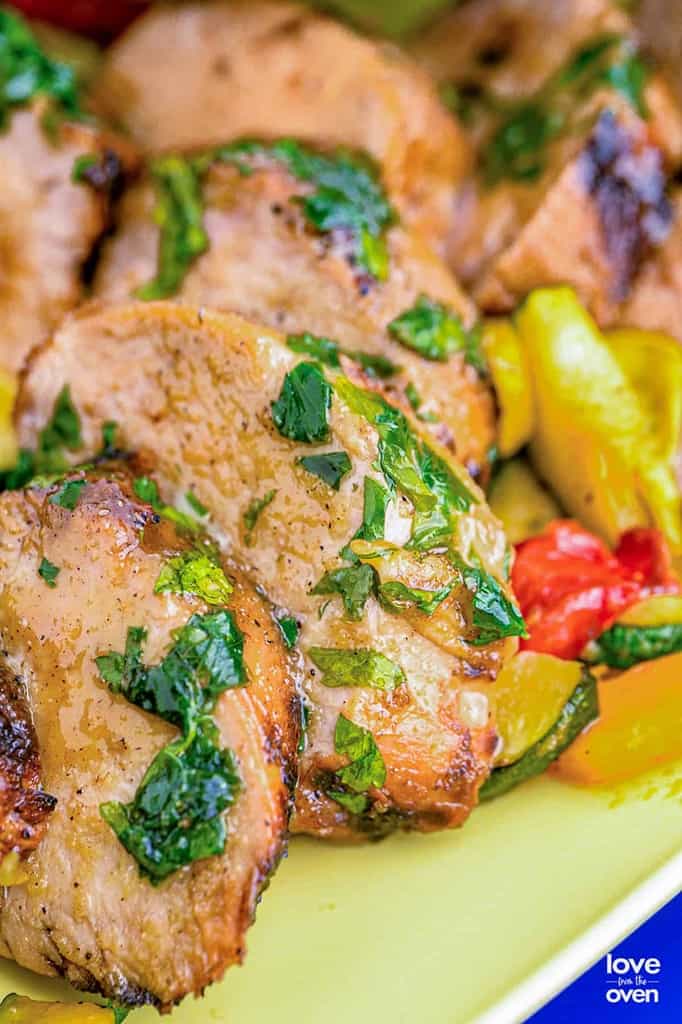 Making Pork Tenderloin on the Grill has never been easier! This juicy, and oh-so flavorful pork dish may be the best you'll ever try. Made with a delicious marinade and grilled to perfection, you'll never want to cook pork any other way.

Get the recipe: Pork Tenderloin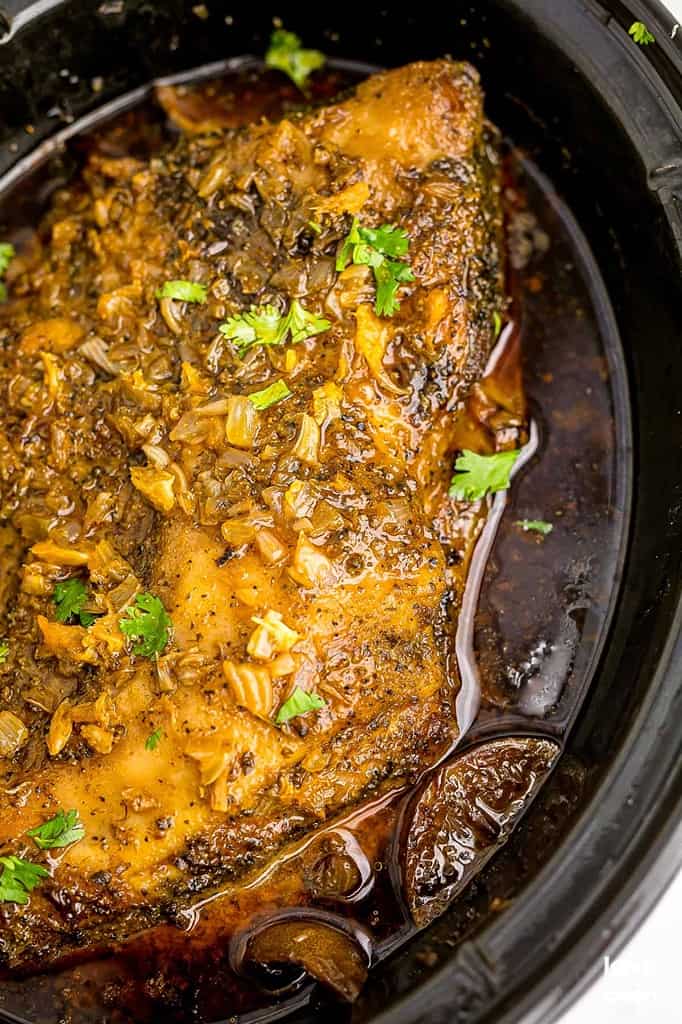 Slow Cooker Pork Carnitas are Mexican pulled pork at its best. Seasoned pork is cooked low and slow for hours until fall-apart tender, then pan-seared for crispy edges. A zesty citrus marinade elevates the already juicy pork to extraordinary heights of flavor.

Get the recipe: Slow Cooker Pulled Pork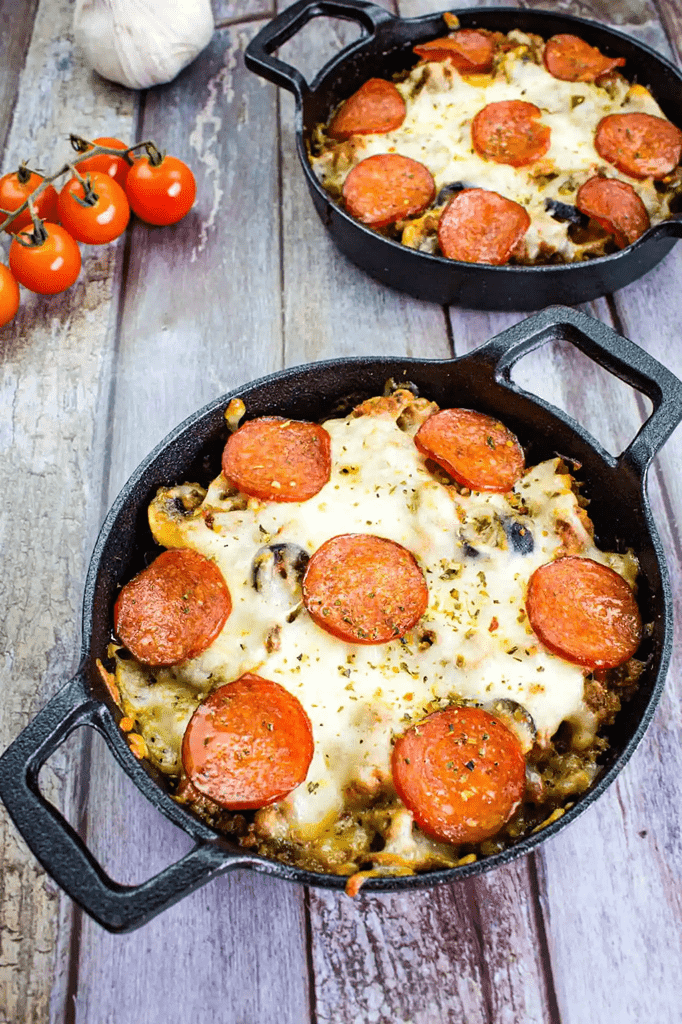 Easy to make ahead and perfectly freezer-friendly, this keto and low-carb Pizza Casserole is everyone's favorite!

Get the recipe: Pizza Casserole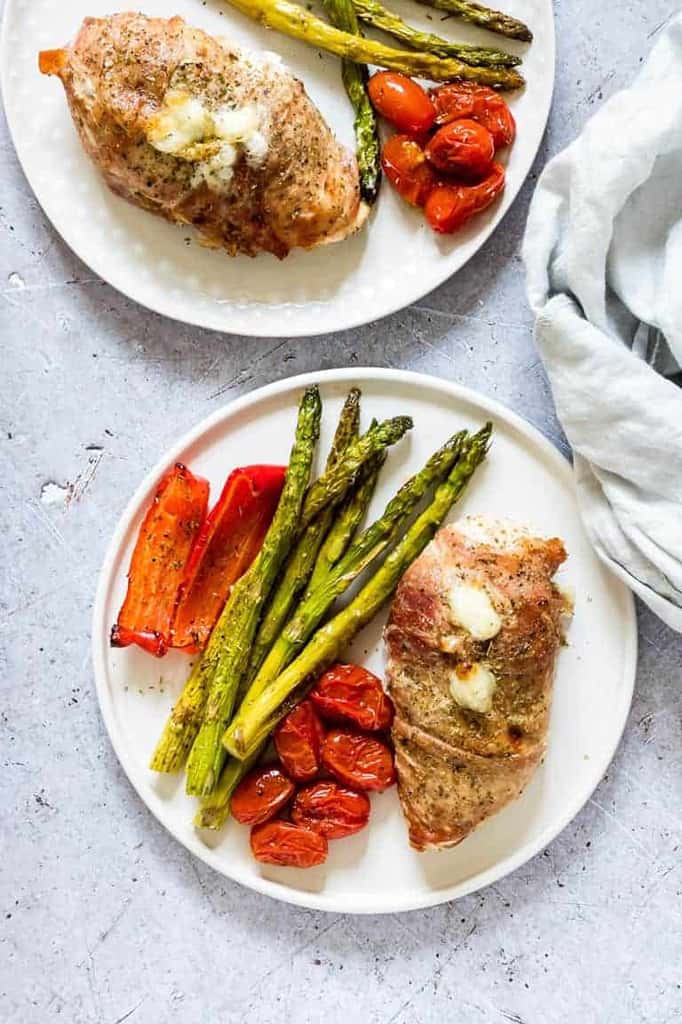 The whole family will love this easy and delicious Prosciutto Wrapped Chicken! It's one of my favorite high protein low carb keto meal ideas that everyone loves.

Get the recipe: Prosciutto Wrapped Chicken
Vegan & Vegetarian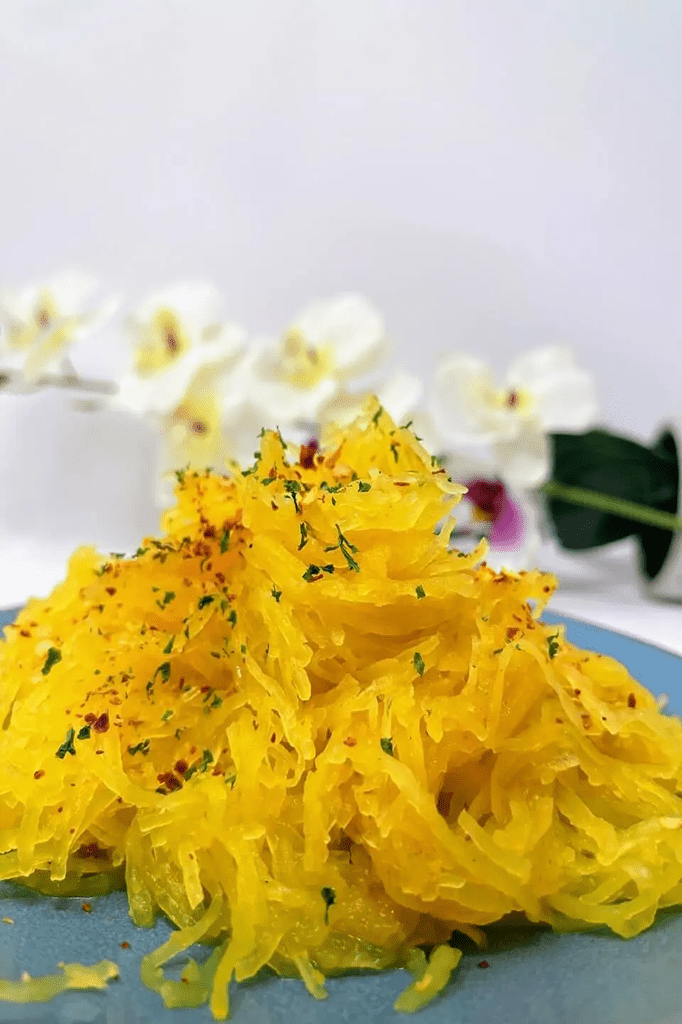 Easy pressure cook up some spaghetti squash and drizzle a little oil. That's all you need for this super low calorie/ low carb recipe. Sprinkle some seeds to add more protein.

Get the recipe: Instant Pot Spaghetti Squash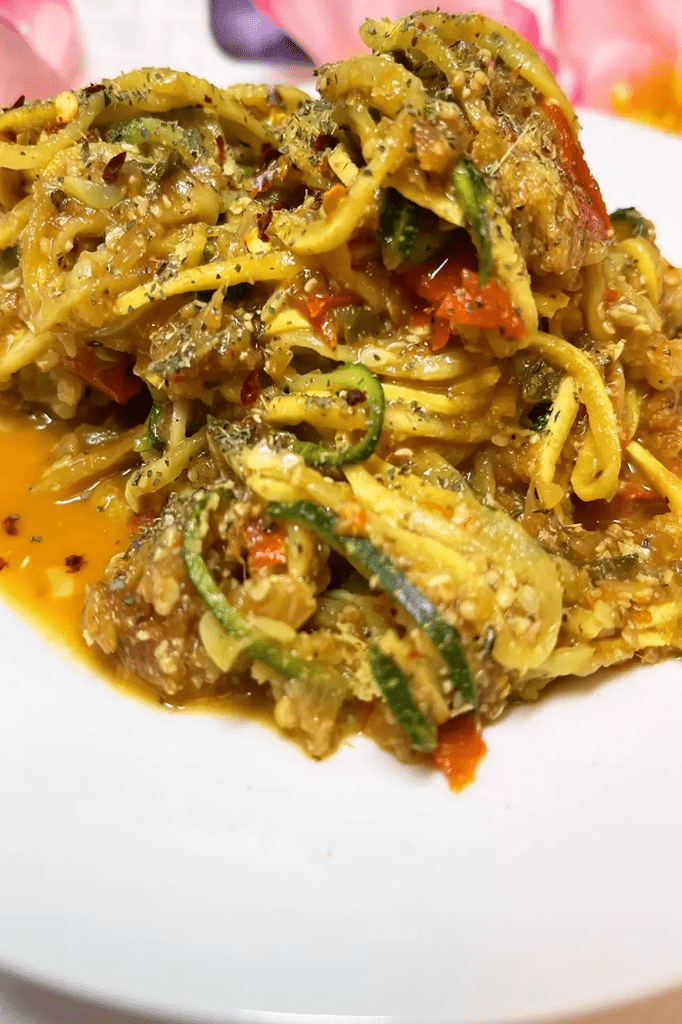 Zoodles are my favorite healthy pasta replacement ever. And you can fry them up with so many different things. For this recipe the red pepper sauce is heavenly. It has a sprinkle of hemp seeds for some plant protein too.

Get the recipe: Zoodles With Red Pepper Sauce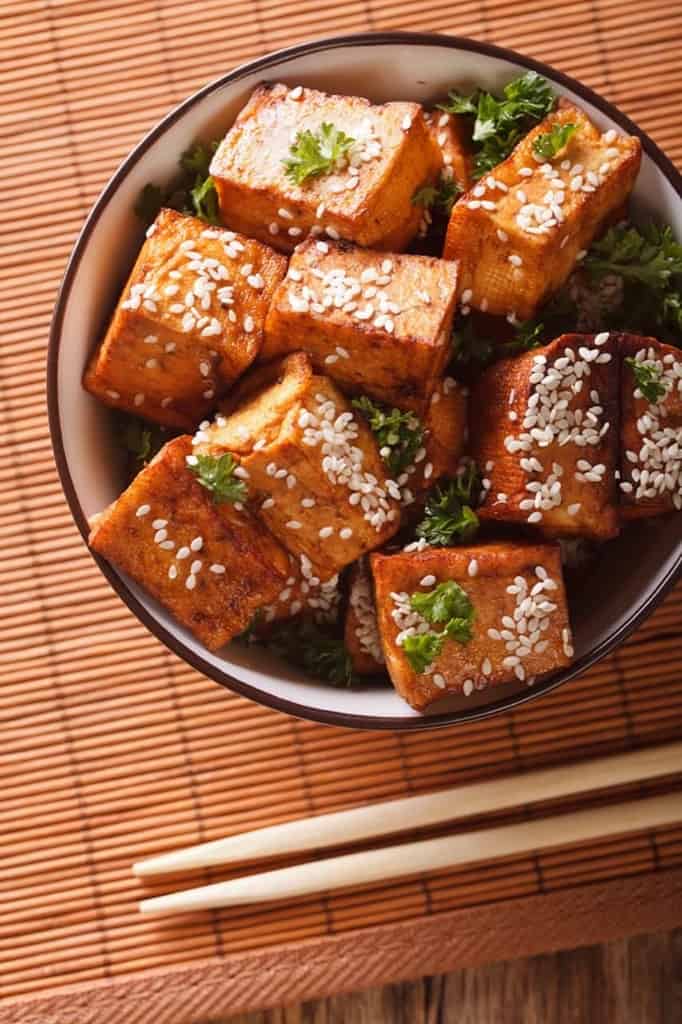 Tofu is so tasty when stir-fried up with this wonderful flavor profile. Don't be afraid to try tofu on your keto meal prep diet. It's really good and filling too.

Get the recipe: Garlic Ginger Tofu Stir Fry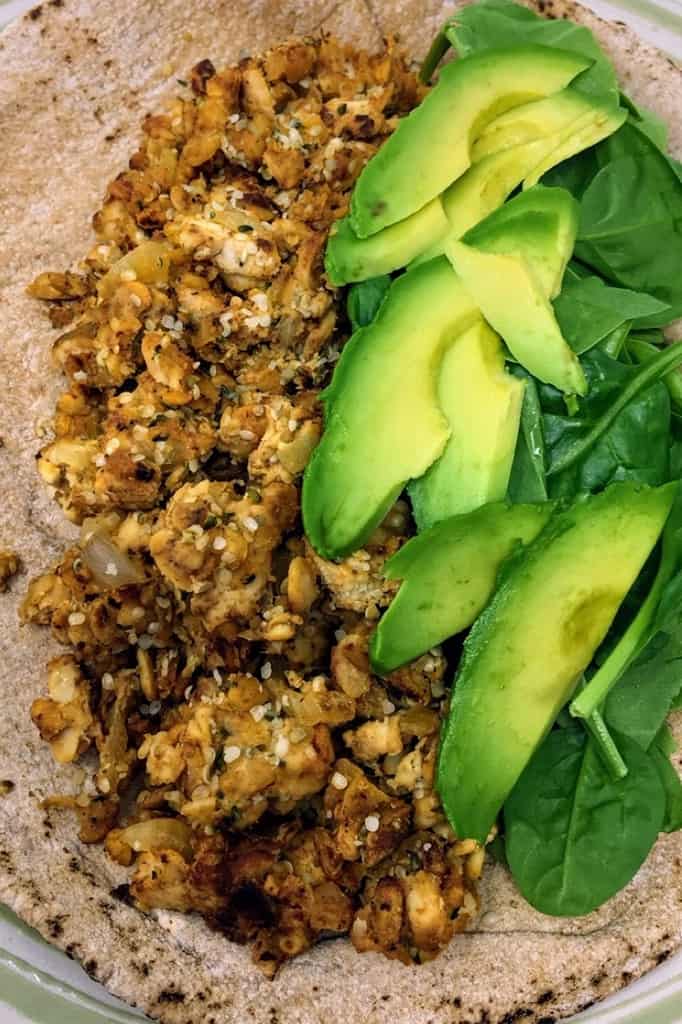 Tempeh is another vegan meat replacement that's also low in carbs and high in protein. It's super yummy too and has a more meaty texture than tofu.

Get the recipe: Tempeh Mushroom Taco Meat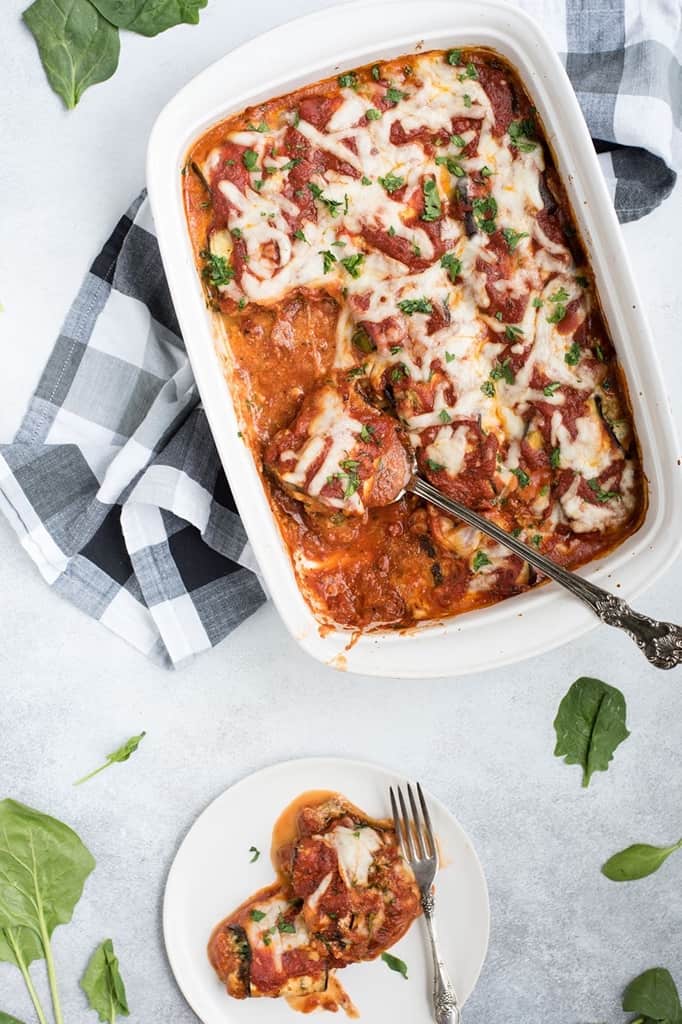 This eggplant lasagna is full of protein, low carb and so delicious! Leftovers reheat great too making it perfect for keto meal prep ideas.

Get the recipe: Eggplant Lasagna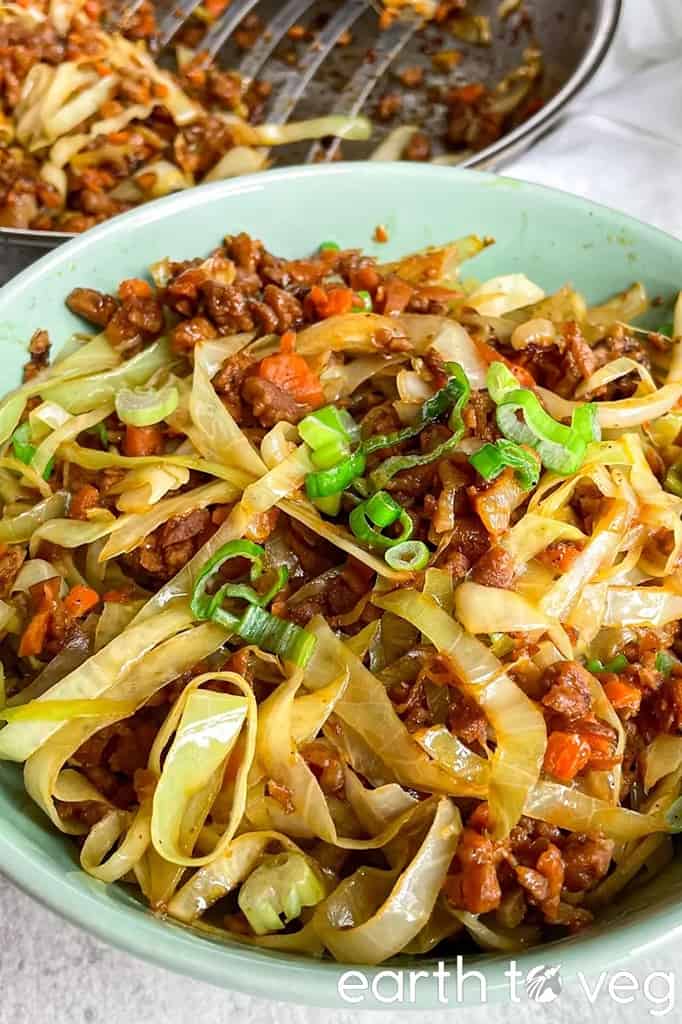 You won't miss the carbs in this mouthwatering egg roll in a bowl. A keeper for your meal prep rotation, this dinner comes together in under 30 minutes.

Get the recipe: Vegan Eggs Roll Bowl
Snacks & Side Dishes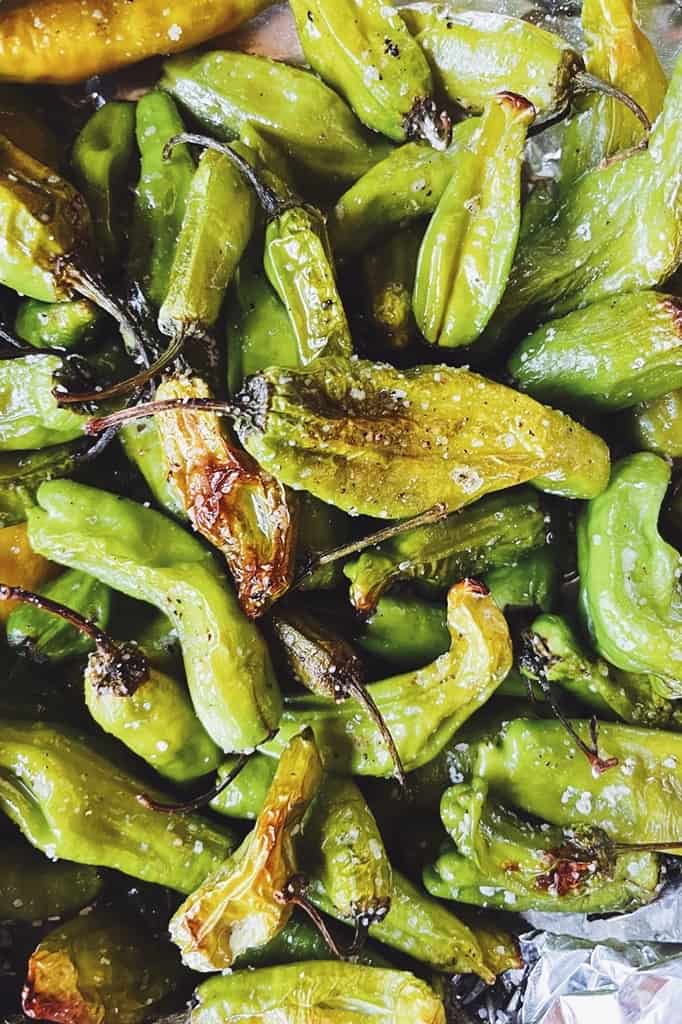 If you haven't had shishito peppers, now is the time to try. These crispy little vegetables have an awesome flavor and texture.

Get the recipe: Air Fryer Shishito Peppers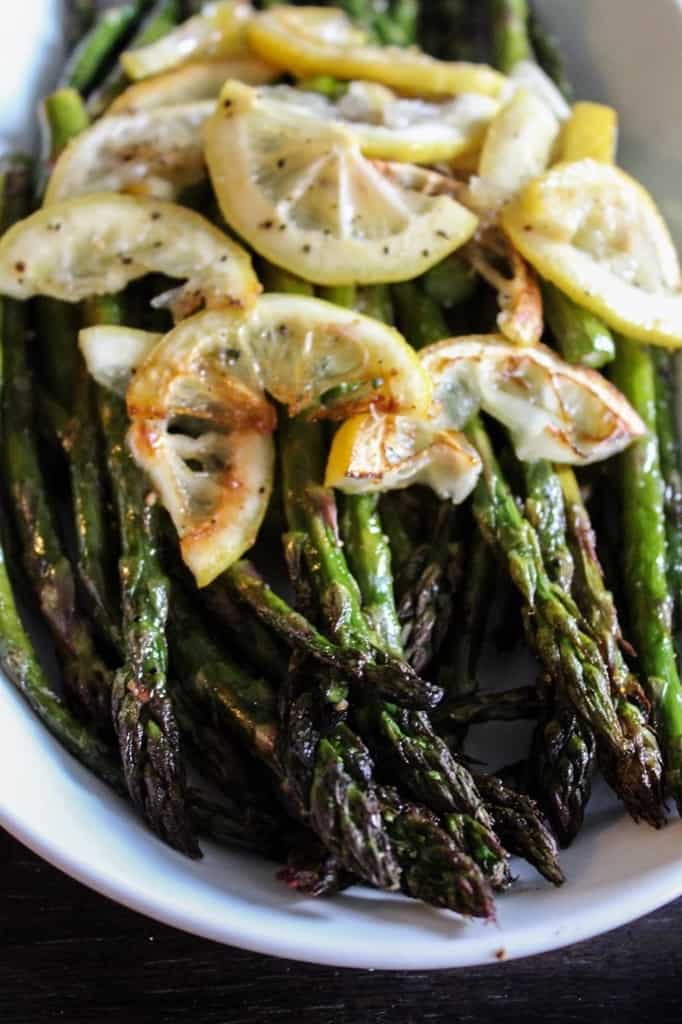 Have a side of asparagus at the dinner table or add them to all your meal prep containers. This green veggie is healthy and low in carbs too.

Get the recipe: Chipotle Asparagus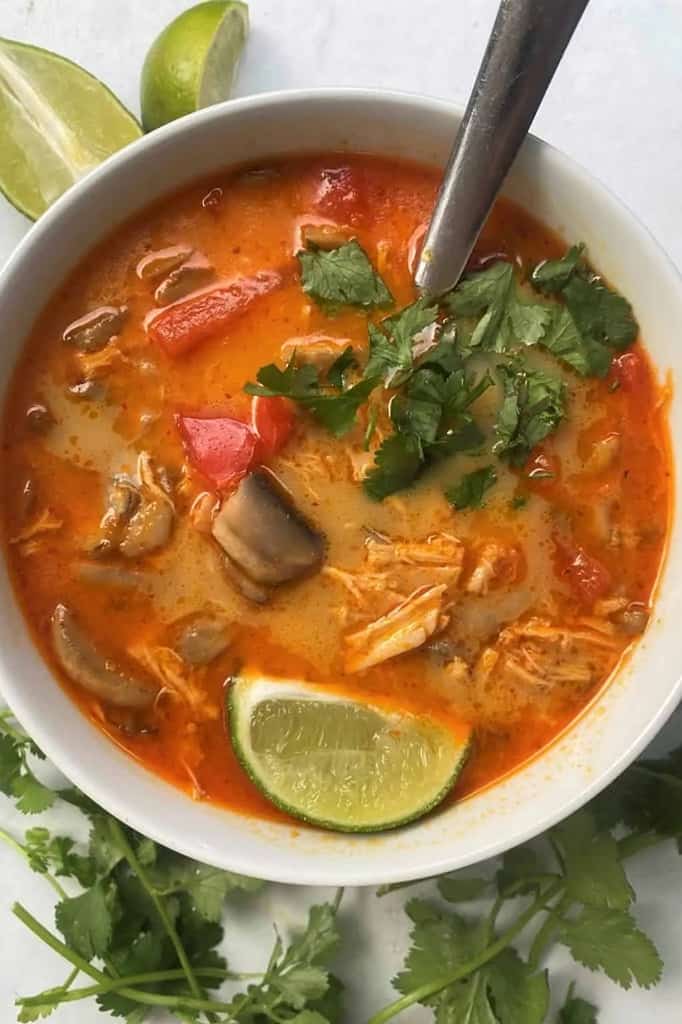 This low-carb and keto Thai curry soup is deliciously spicy, hearty and so comforting on chilly days. Plus, it takes just 20 minutes to make!

Get the recipe: Thai Curry Soup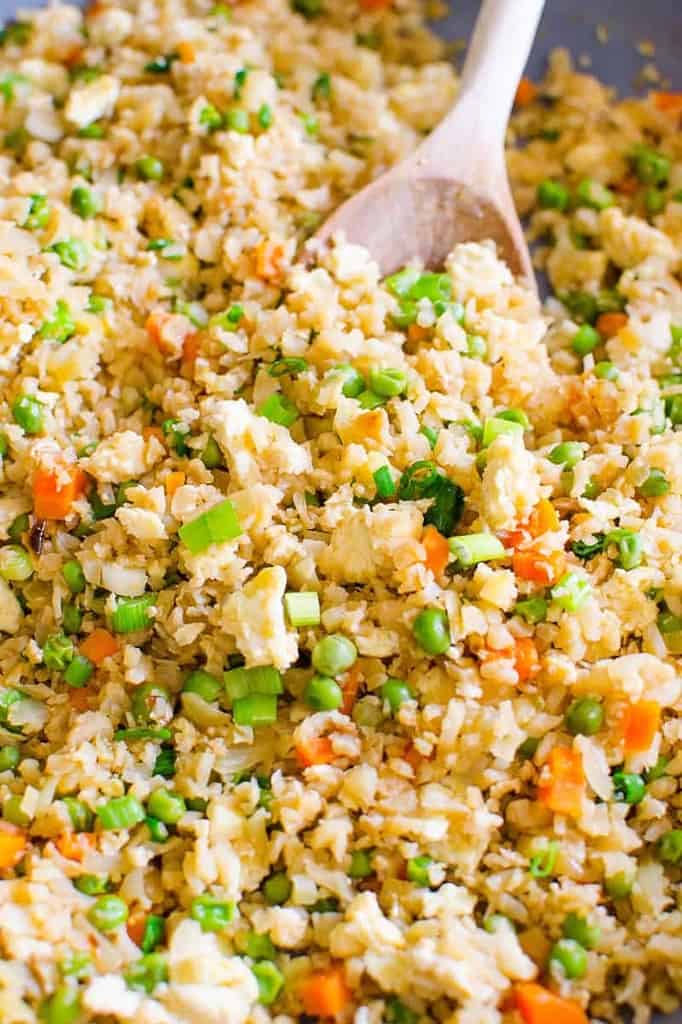 Cauliflower Fried Rice is tasty low-carb stir fry even your kids will think it is real fried rice. Skip the Chinese takeout and have this healthy dinner idea ready in 15 minutes!

Get the recipe: Cauliflower Fried Rice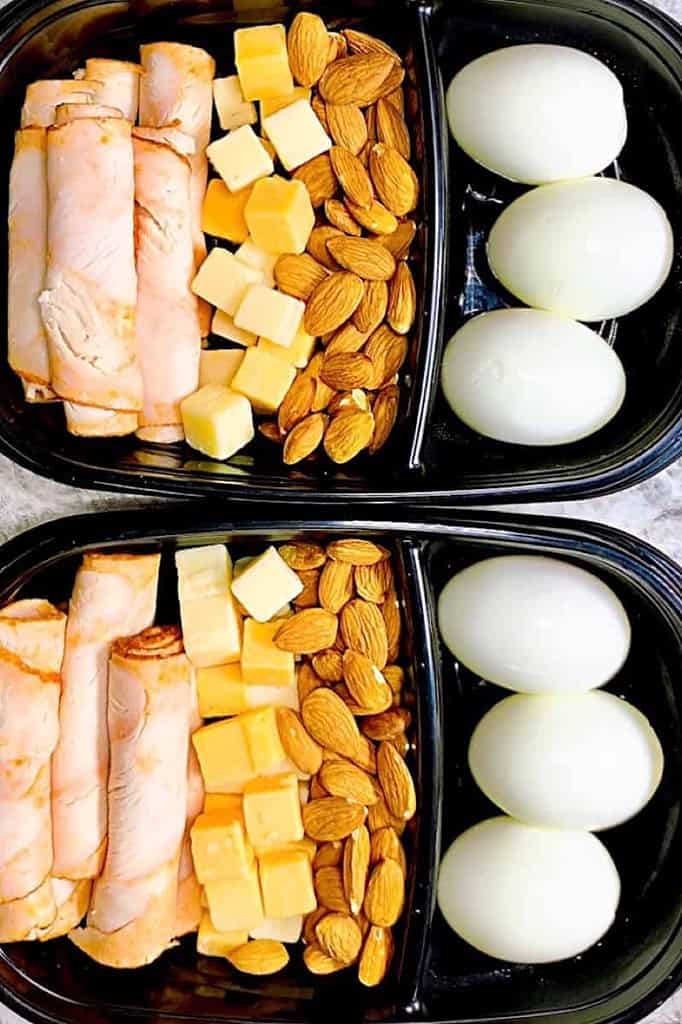 Protein-packed meal prep for all the energy you need to make it through your day!

Get the recipe: Chicken Cheese & Egg Protein Pack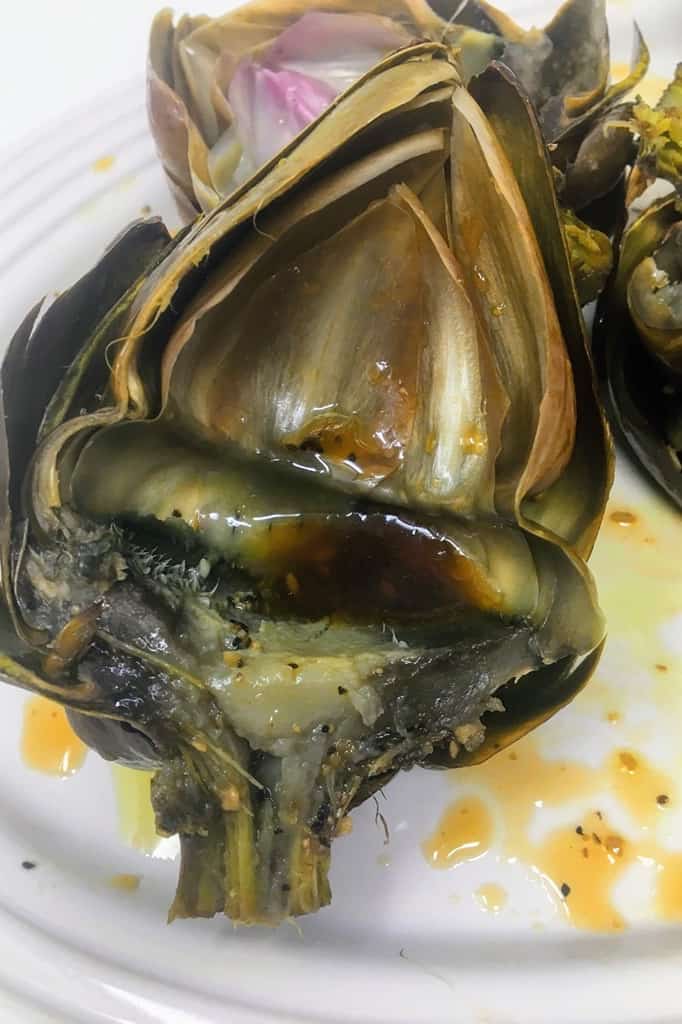 Artichokes are one of my favorite vegetables for meal prep. The heart is super nutritious and it tastes so good with a little oil and garlic.

Get the recipe: Slow Cooker Garlic Artichokes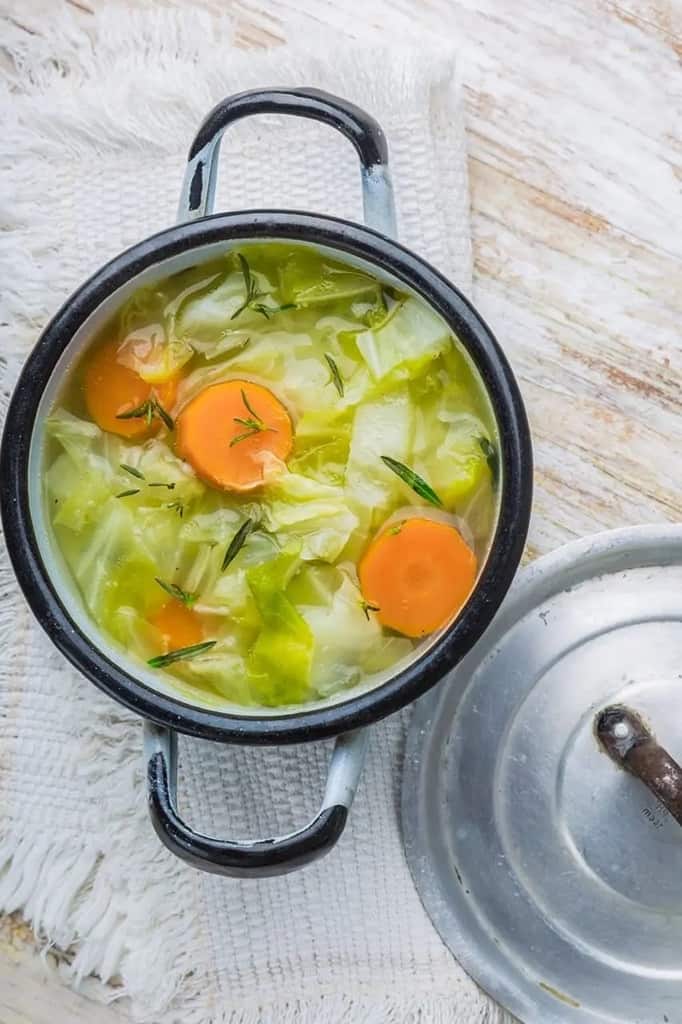 If you want something filling but low in calories cabbage soup is the recipe for you. It's perfect with any main meal like chicken or shrimp.

Get the recipe: Cabbage Soup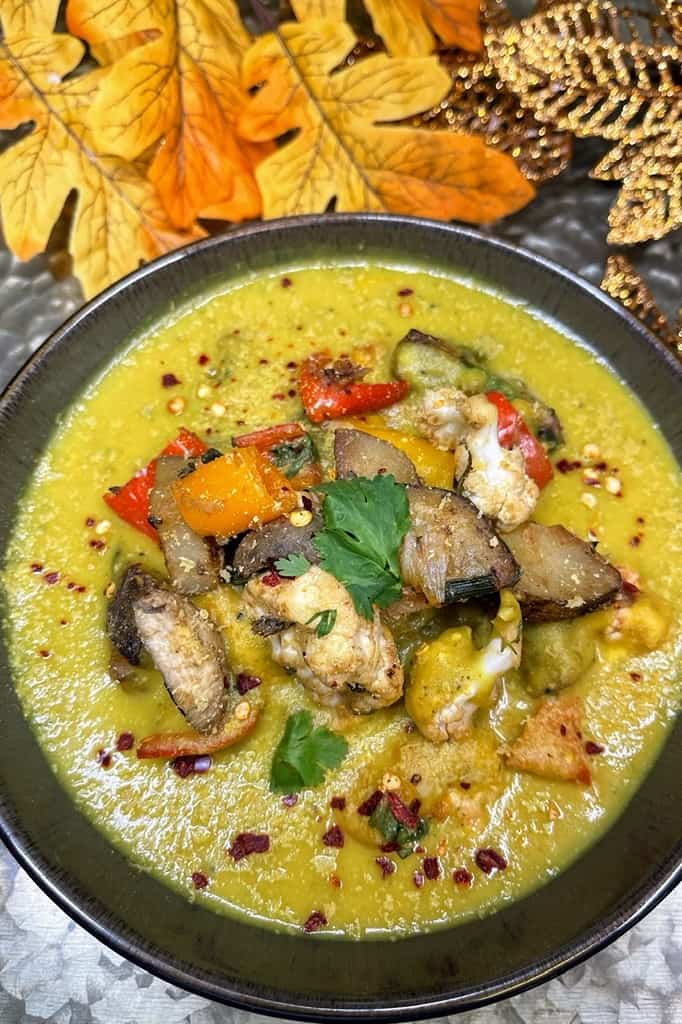 Did you know pumpkin was keto-friendly? When I found out I couldn't wait to cook with it. This soup is thick yet light and packed with flavor.

Get the recipe: Pumpkin Soup With Veggies
If you're looking for recipes to meal prep on your keto diet high protein low carb is the way to go. That's why you should try the ideas on this list! Let us know in the comments or on social which ones you tried!