Teriyaki Chicken Puff Pastry Bites are a flavorful hot appetizer your guests are sure to love! This yummy appetizer is ready in less than 30 min!
I love tasty, hot hors-d'oeuvres! I like these Teriyaki Chicken Puff Pastry Bites so much and these bites are easy and super popular at our parties.
Teriyaki Chicken Puff Pastry Bites are a delicious appetizer to serve at your next party because not only are they absolutely delicious, they are easy-to-make in less than 30 min!
Your party guests will love them. They are easy-to-make and can be made ahead. With only a few ingredients, this makes a tasty appetizer everyone will love!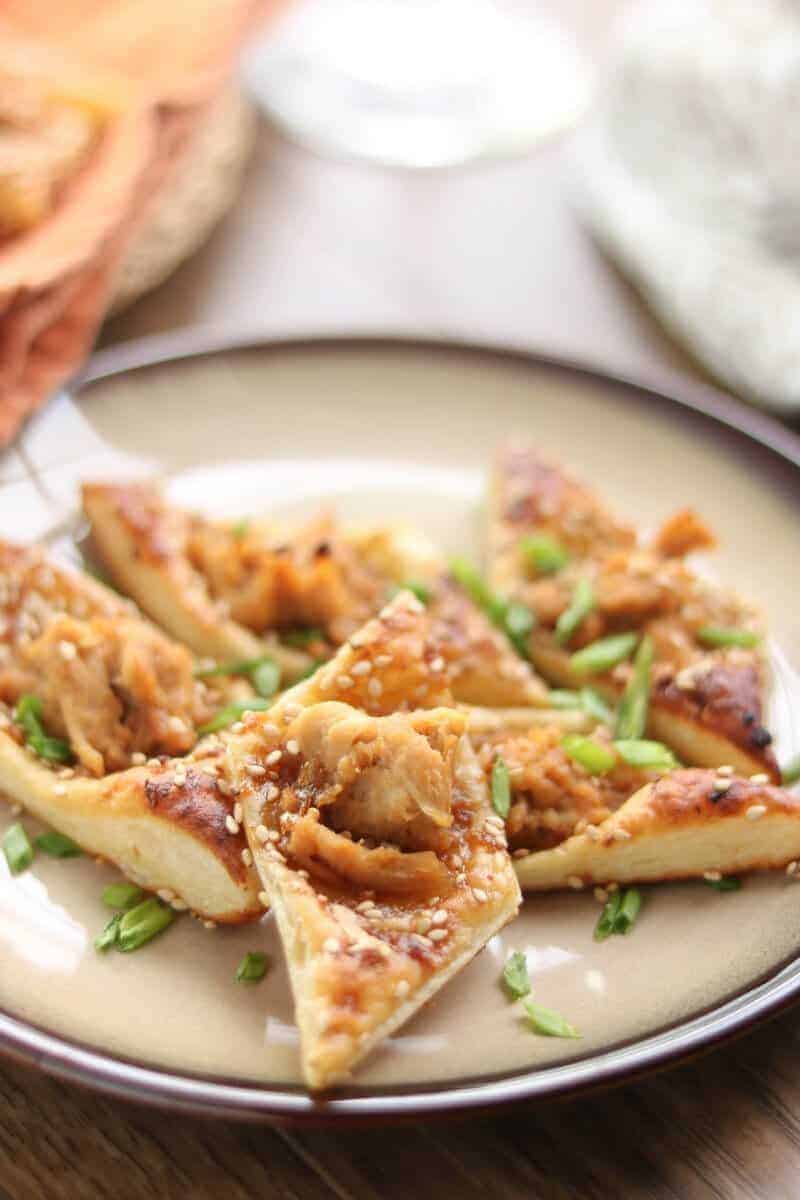 These bites are…
Easy to make
really addictive
super popular at parties
Full printable recipe available at bottom of the post.
What You Need To Make Teriyaki Chicken Puff Pastry Bites
For your convenience, I've provided ad links to supplies used to make this recipe; see our disclosure policy here.
Puff pastry
Cooked chicken
Tamari
Brown sugar
Ginger
Garlic
-optional sesame seeds-
-optional fresh chives-
Kitchen Supplies: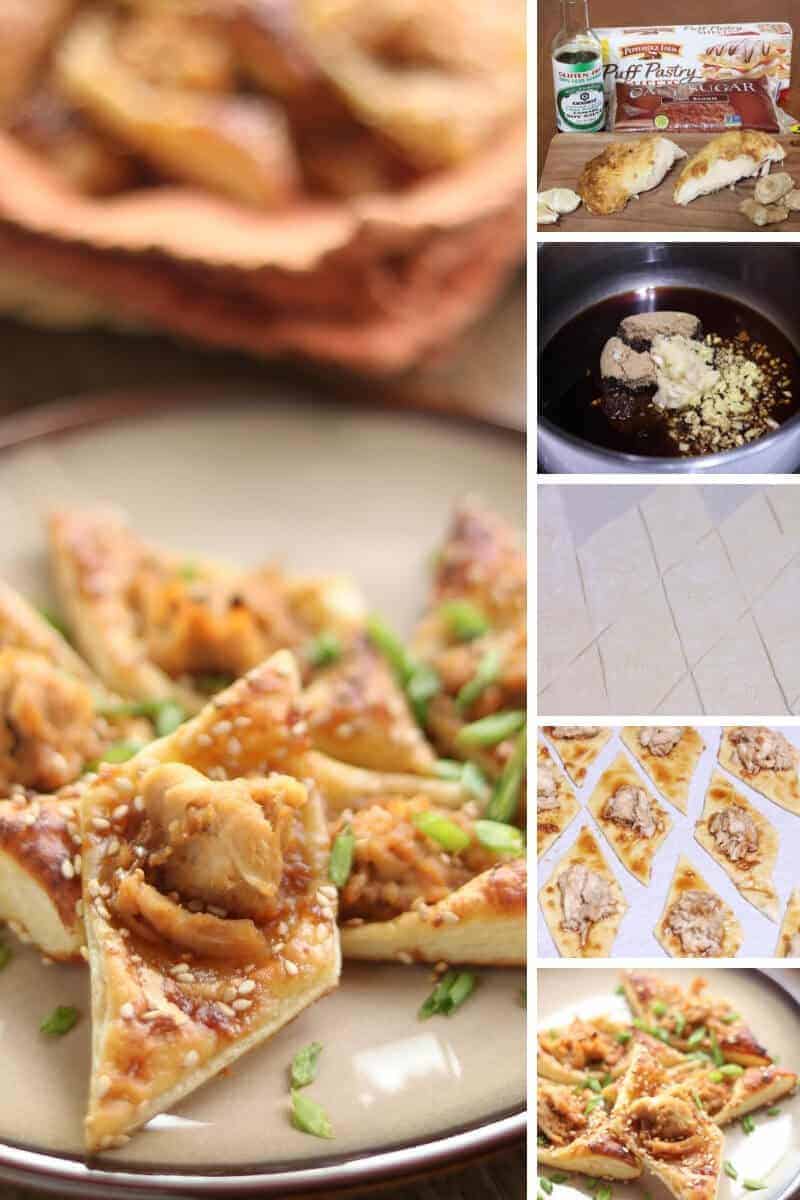 YOU DON'T HAVE COOKED CHICKEN?
If you don't already have cooked chicken, it is easy to poach it. Just put a skinless, boneless chicken breast in a small pot with water covering it. Simmer on med/high heat for 15 until no longer pink inside. This chicken will be moist and tender, and ready to use in this recipe.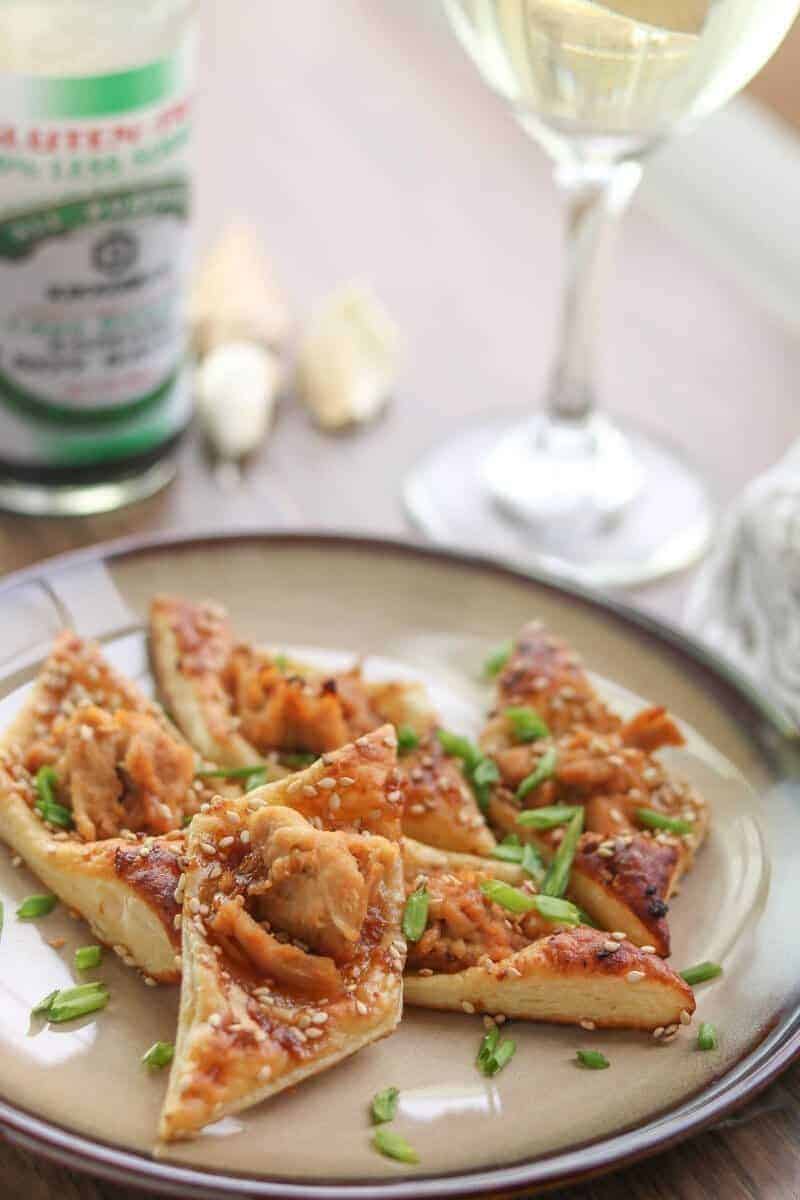 More of our favorite Appetizers and party ideas:
Teriyaki Chicken Puff Pastry Bites (FREE Printable Copy)
If you like this recipe, please rate it! We'd also love to hear your thoughts in the comments below.
PIN OUR Teriyaki Chicken Puff Pastry Bites ON PINTEREST: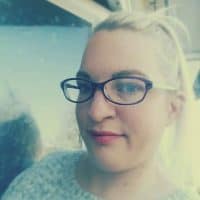 Vickie Louise is the Founder and Editor-in-Chief of A Crazy Family. She is a stay at home mom of a little boy with a big personality. After having her son, she realized how important it is for moms to take care of themselves, physically and mentally. Vickie believes in the power of using social media and her online presence for good and is thrilled to provide you with a space to celebrate all that is awesome (and a little crazy) in the world.