This post may contain Affiliate Links. Please read our Disclosure Policy.
Children learn things faster when ideas, concepts, and foundational skills are introduced in a pretty package.
Your young dinosaur lover will think this Color-Trace-Learn Workbook introducing them to the months of the year is nothing short of "RAWR"-some!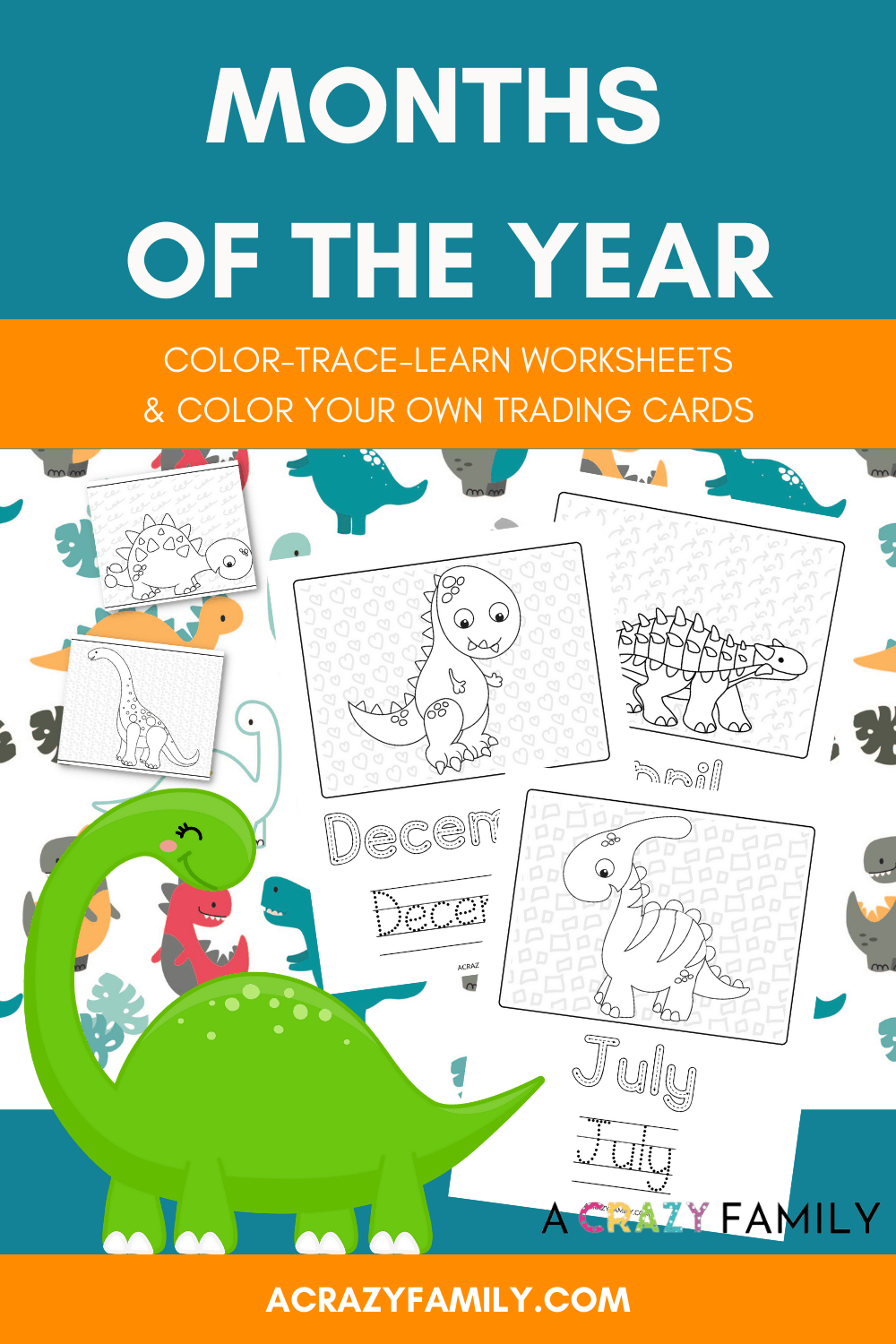 Learning the Months of the Year
Recitation and repetition are usually adopted to help children remember the twelve months in the year.
While this is a common instructional practice, it's always exciting to see children beaming wide while learning.
This workbook will do just that.
Coloring Activity
The large, adorable, color-your-dinosaur illustrations on each page will put a big smile on your child's face.
As always, coloring activities help strengthen fine motor skills and firms up a child's hand muscles.
Each page holds a dinosaur illustration and the name of a month below the image.
Tracing Activity
Another activity that builds on fine motor skills is the trace and learn activity.
Your child can start by finger tracing the letters in each month, and once confident with the way the letters form, pencil trace the month confidently.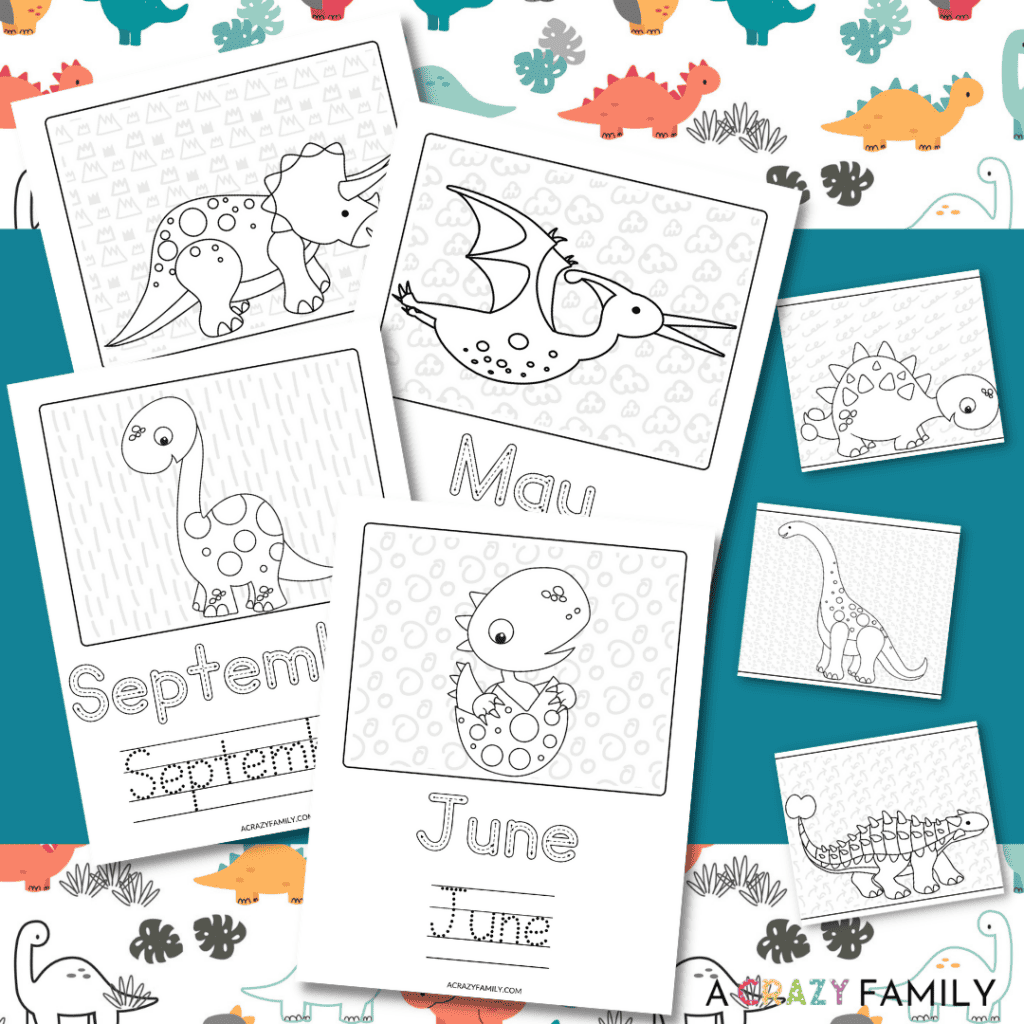 A Fun Way to Reinforce What Your Child Learns
My son loves dinosaurs, and I know these work pages will double up as posters for his room.
Showcasing his coloring and tracing skills will be a great way to motivate him.
The posters will help him recognize each month of the year and remember each month in order, starting with January, ending with December.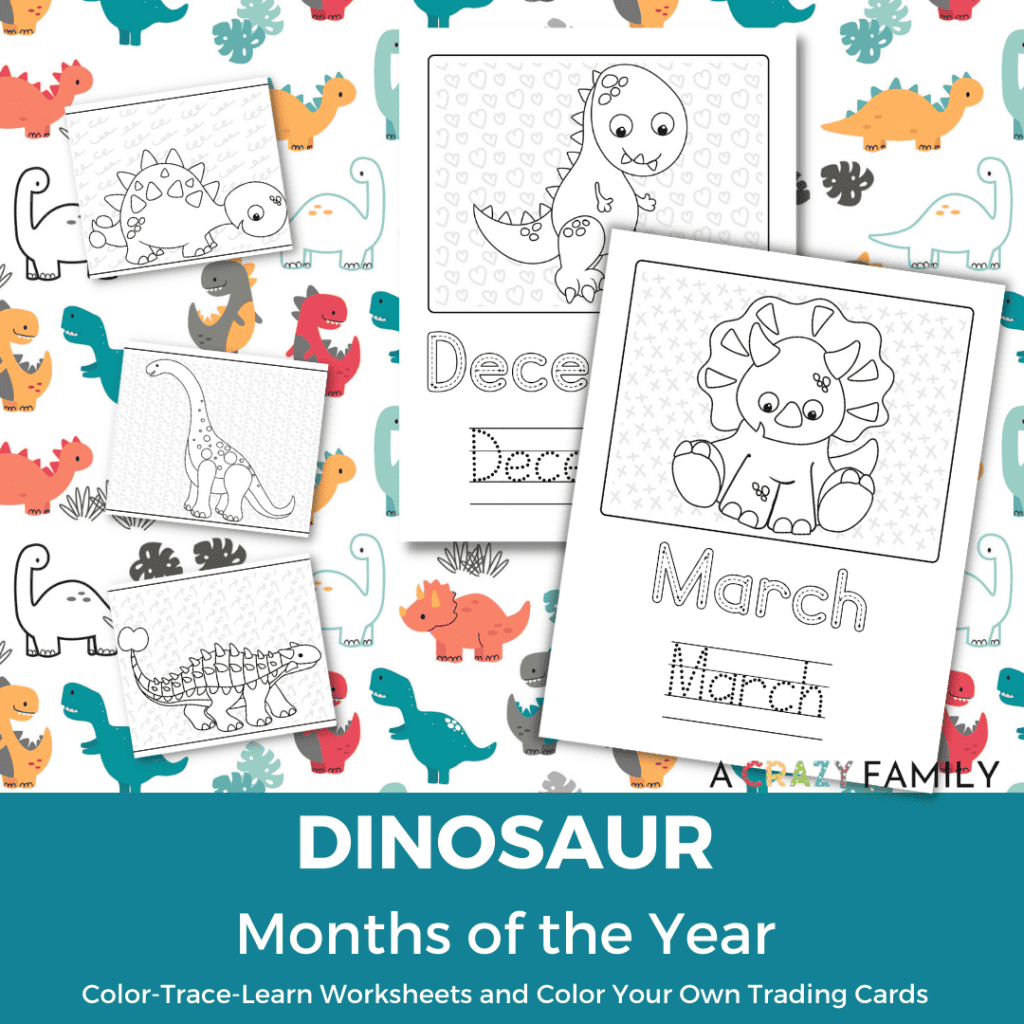 How to print the Dinosaur-themed Months of the Year Color-Trace-Learn Workbook.
If your child uses this workbook as work pages, printing the sheets on white multi-purpose paper is recommended.
If you know the poster idea is one he will love to sport with pride on the walls, use white card stock paper for durability and better quality.
You could even use these as placemats!
Can you think of other ways you could use these worksheets?
Learning the Months of the Year couldn't be easier and more fun.
GET YOUR Months of the Year Workbook PDF NOW!
Simply download or print the word search from the link below.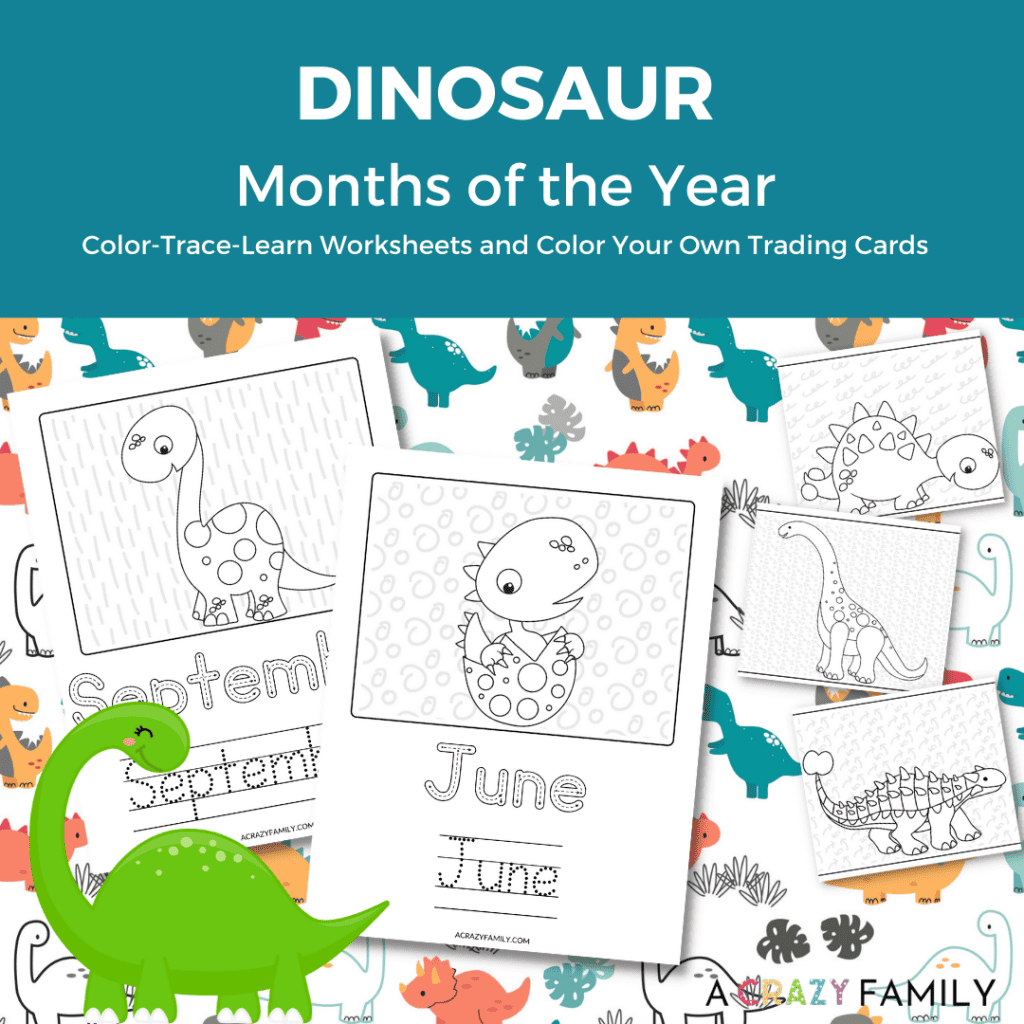 DOWNLOAD & PRINT DINOSAUR-THEMED MONTHS OF THE YEAR WORKBOOK
WANT MORE?
Vickie aka The Crazy Family Mom

Vickie is the creator of A Crazy Family. She is a stay-at-home mom of a little boy with a big personality. She loves to share real food recipes, parenting tips & encouragement, fun kids activities, and so much more! Plus she is thrilled to provide you with a space to celebrate all that is awesome (and a little crazy) in the world.