Free Months of the Year Word Search Printable For Kids
By: Vickie | Updated: 13th May 2023
This FREE months-of-the-year word search printable worksheet is fun activity for kids and is perfect for children learning how to spell the months of the year.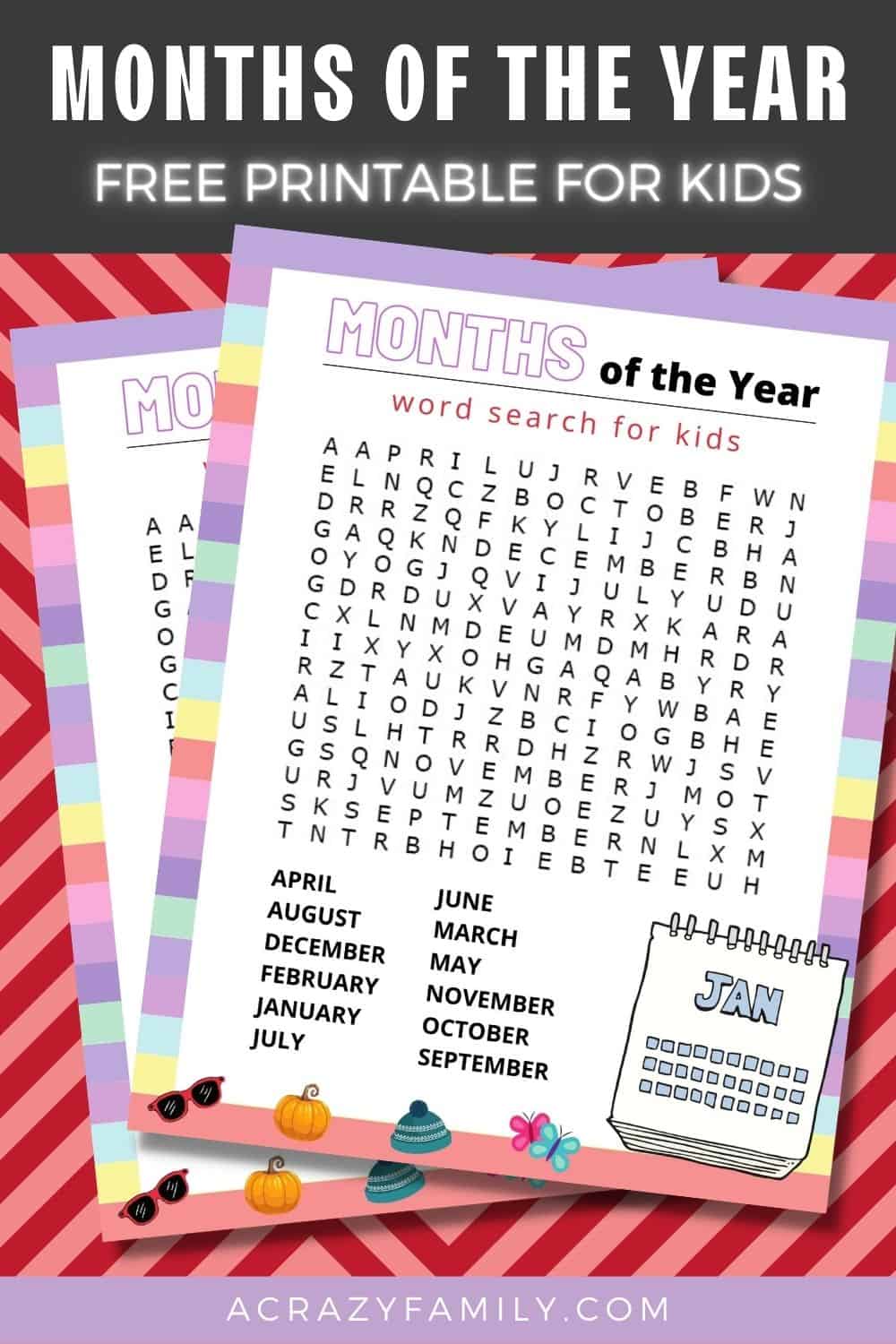 MONTHS OF THE YEAR WORD SEARCH
Word searches are perfect for teachers to hand out in the classroom or for parents to print out for their children to complete at home just for fun.
Or, it's a great choice for scout meetings, as a screen free activity, and early finishers at school.
It is a fun activity that also helps kids build their vocabulary and improve their spelling skills. Word searches also help kids practice staying focused, and they're a good way to develop visual scanning and fine motor skills.
WORDS TO FIND
Our words list is composed exclusively of the months of the year words. These words are:
January
February
March
April
May
June
July
August
September
October
November
December
The hidden words can be found going up and down and left to right. There are no backward words and no diagonal words.
Here are some of our favorite ways to use this themed word search puzzle.
at home on a rainy day
as a fun screen free after school activity
in the car on a road trip
on a plane ride
in the classroom for early finishers
to learn the months of the year
at a restaurant
GET YOUR Months of the year WORD SEARCH PDF NOW!
Simply download or print the word search from the link below, and share the printed copies with your friends, family, and classroom!
You can also click on the image to start your download. A new window will open with your printable sheets.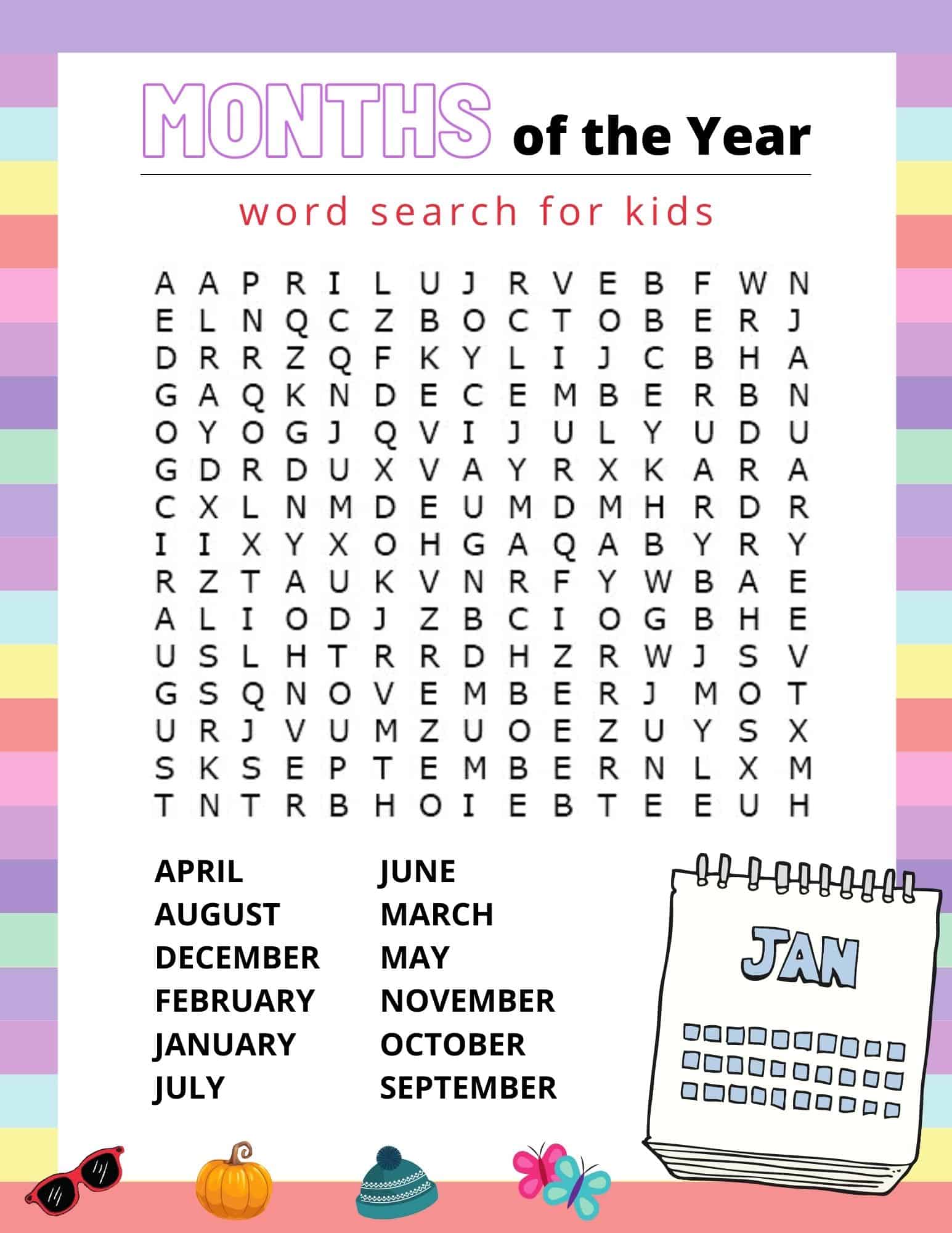 Download & print the months-of-the-year word search
More Fun & Free Word searches