30+ Beautiful Valentine's Day Desserts
This post and its photos may contain affiliate links. As an Amazon associate, I earn from qualifying purchases.
Are you looking for the perfect way to show your family some love this Valentine's Day? Nothing says "I Love You" quite like homemade sweet treats! These recipes will impress everyone, from kids to that special someone. We have everything from truffles and tarts to cakes, cookies, and cupcakes!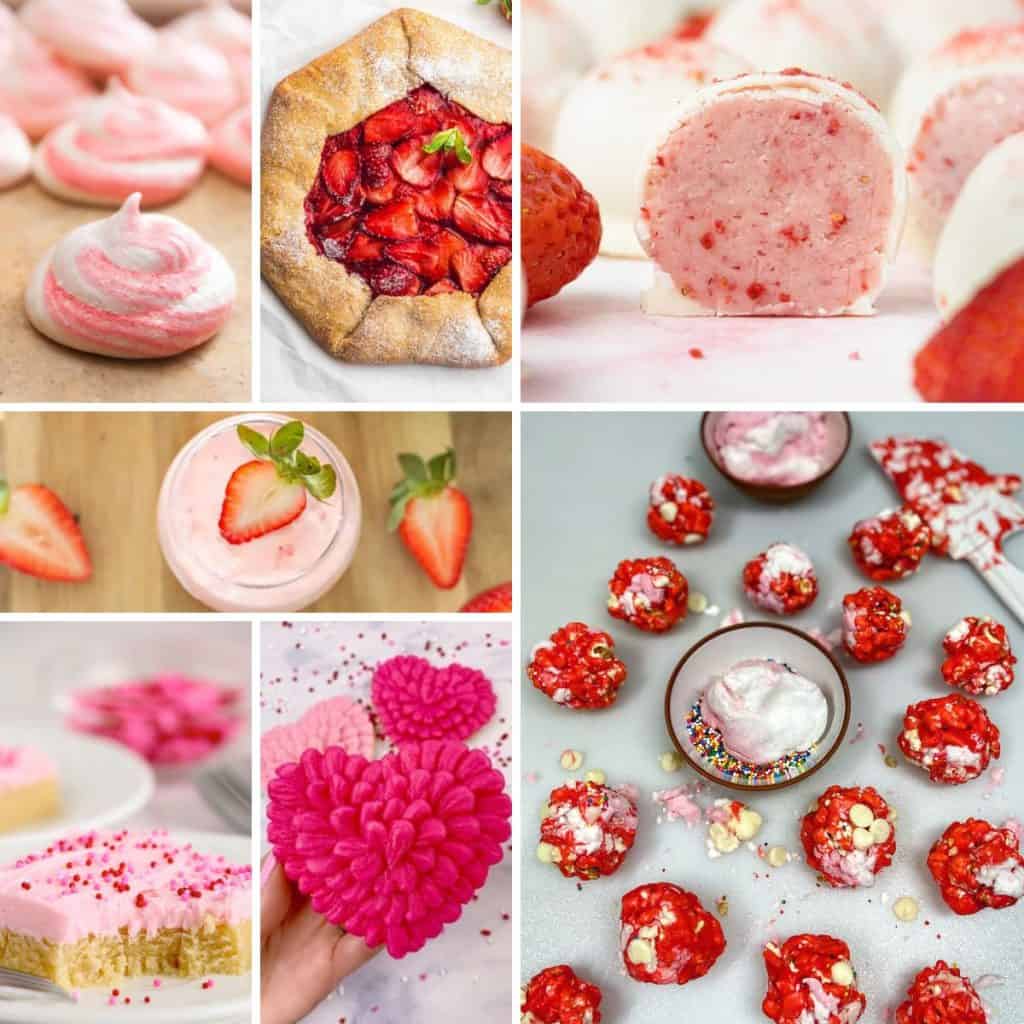 What Dessert Should I Make For Valentine's Day?
For Valentine's Day, consider making a dessert that will make your special someone smile. Red velvet cupcakes, chocolate truffles, and strawberry cheesecake all make great options. Not only are they decadent and easy to make, but they are sure to be appreciated.

And if you like these desserts, you might want to pair them up with some of our ideas for pink drinks for Valentine's Day or romantic red cocktails.

Now you're ready to celebrate the day of love with the best desserts.
Valentine's Day Desserts
Chocolate-Covered Strawberry Truffles combines the flavors of your favorite chocolate-covered fruit with the smooth and creamy texture of a truffle and turns them into a deliciously decadent Valentine's Day dessert.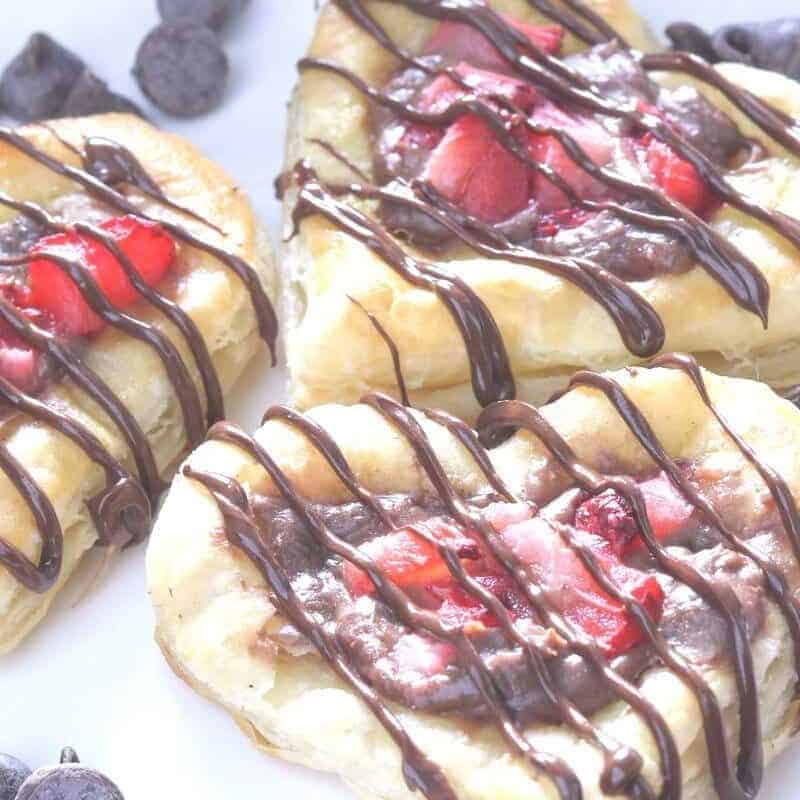 Mini Chocolate Covered Strawberry Cream Cheese Danish Hearts are just as perfect for a romantic breakfast in bed as they are for a sweet treat for after dinner!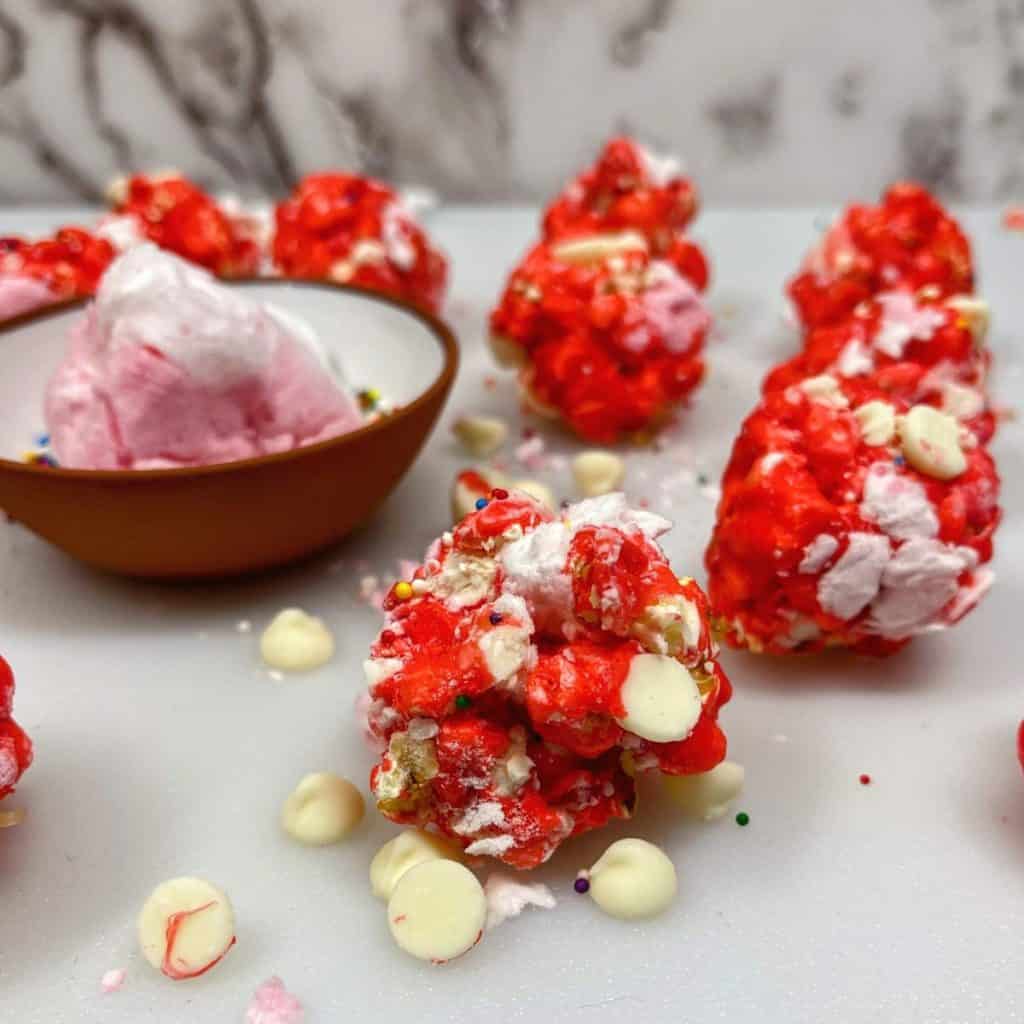 Stuffed with cotton candy, white chocolate chips, and sprinkles, these Valentine's Day Marshmallow Popcorn Balls really do make the perfect sweet treat for a loved one.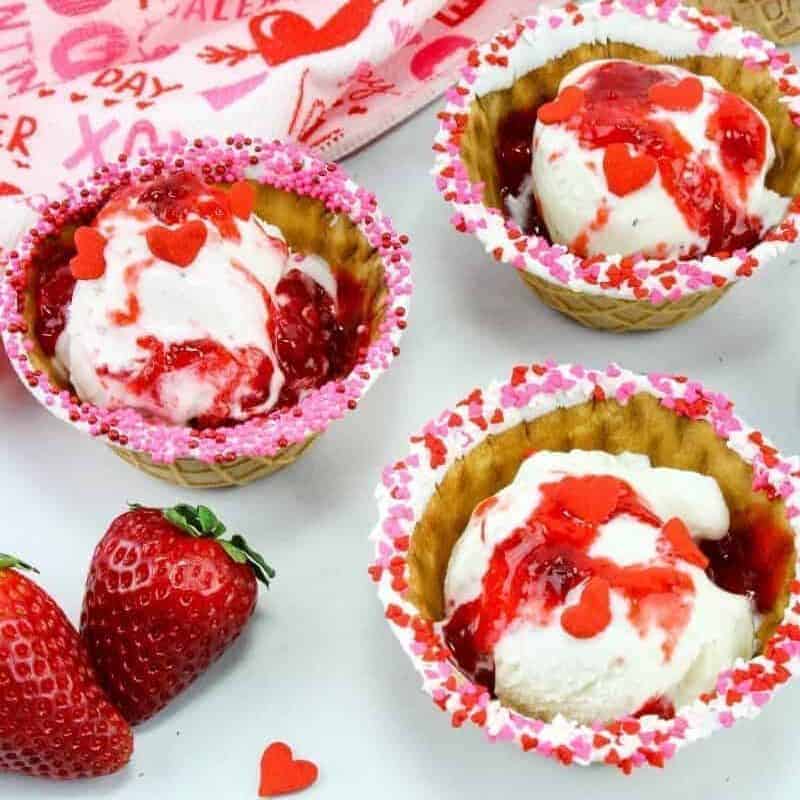 These sprinkle-adorned Valentine Ice Cream Bowls with Strawberry Sauce are super simple to make and can be ready in less than 30 minutes.
Tools You May Need:
Tips & Tricks:
Get all of your ingredients ready before you begin.
Use a hot knife to cut your cold desserts.
Looking for more valentine's inspiration? Be sure to check out these cookies, cupcakes, and romantic recipes for love!
Too busy to make these right away? Pin this post to your favorite board on Pinterest for when you're ready!
More Valentine's Day Desserts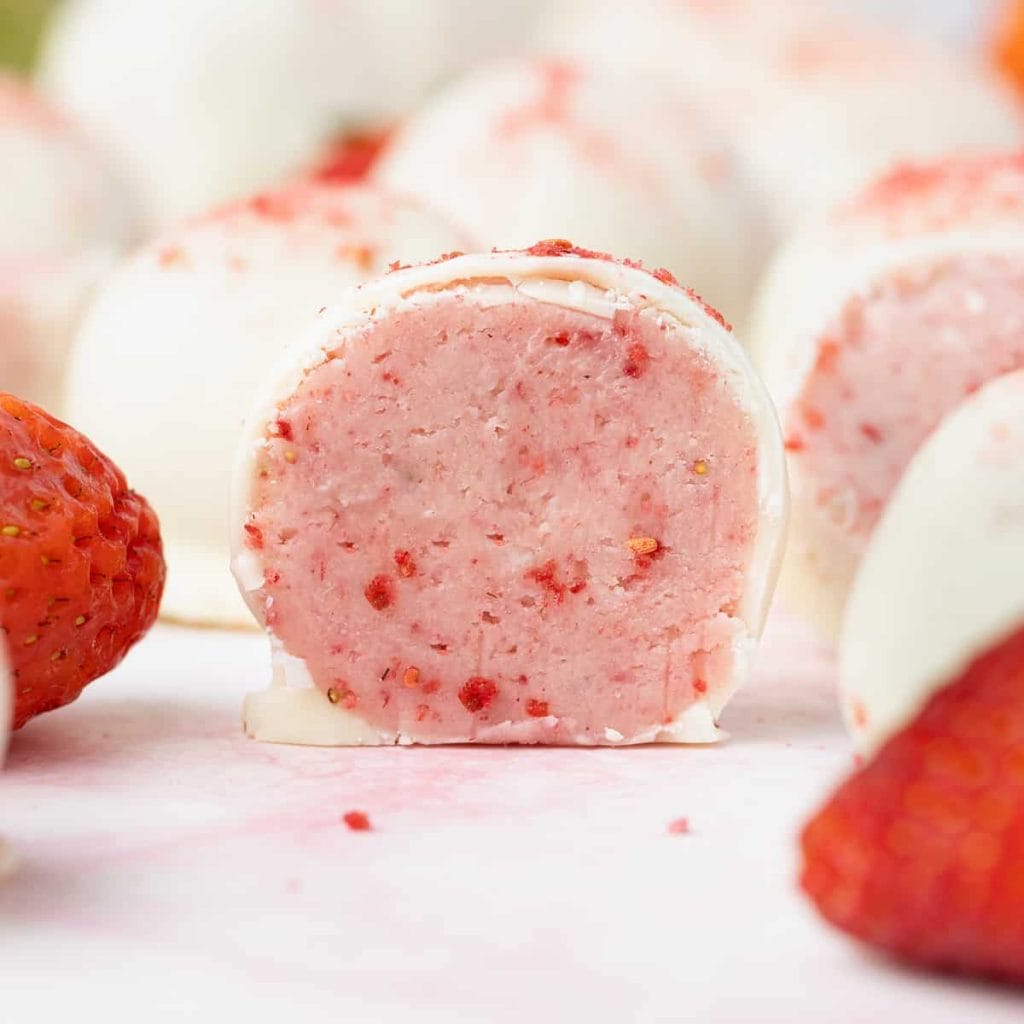 White Chocolate Strawberry Truffles by A Baking Journey: This truffle recipe has the perfect flavor for sharing on Valentine's Day.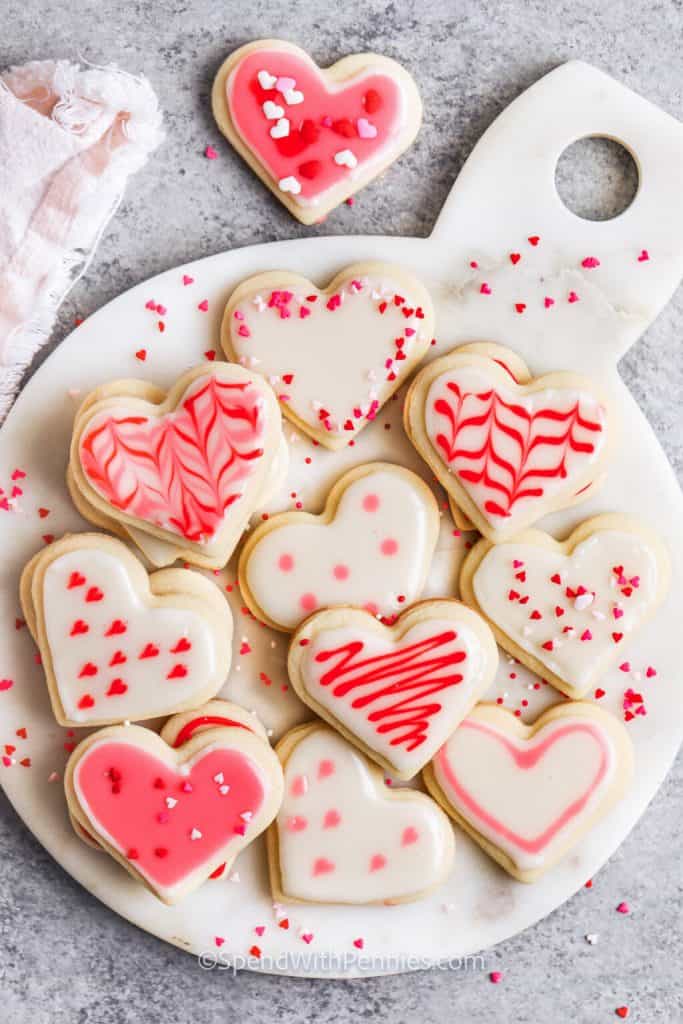 Valentine Cut-Out Cookies by Spend with Pennies: The perfect cut-out cookie is easier than you might imagine with this recipe. Save it for all of the holidays!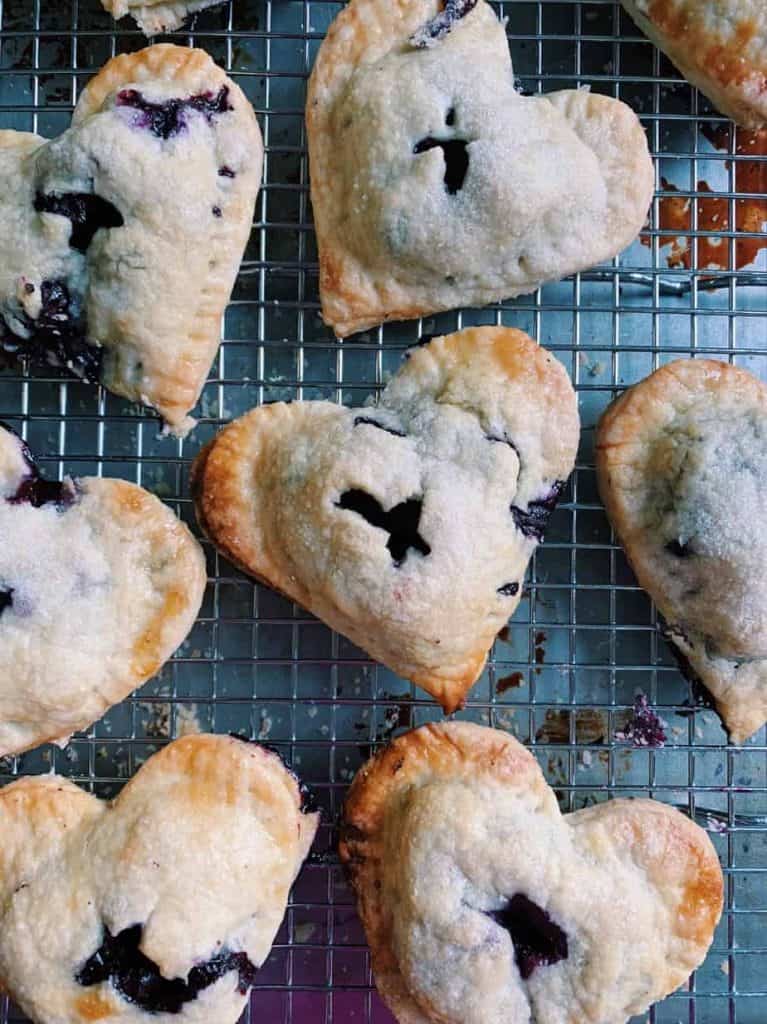 Heart-Shaped Blueberry Hand Pies by Season and Thyme: This recipe for heart-shaped hand pies is absolutely bursting with beautiful blueberry flavor!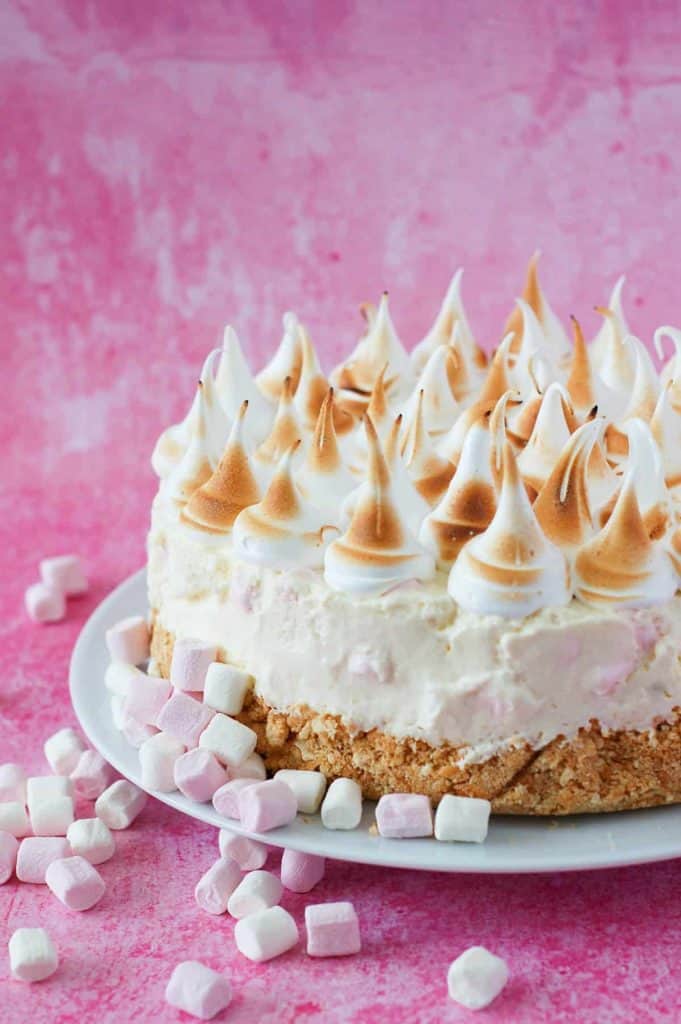 Marshmallow Fridge Tart by The Cinnamon Jar: No need to turn on the oven for this sweet treat. This tart is perfect to share after dinner with your sweetie.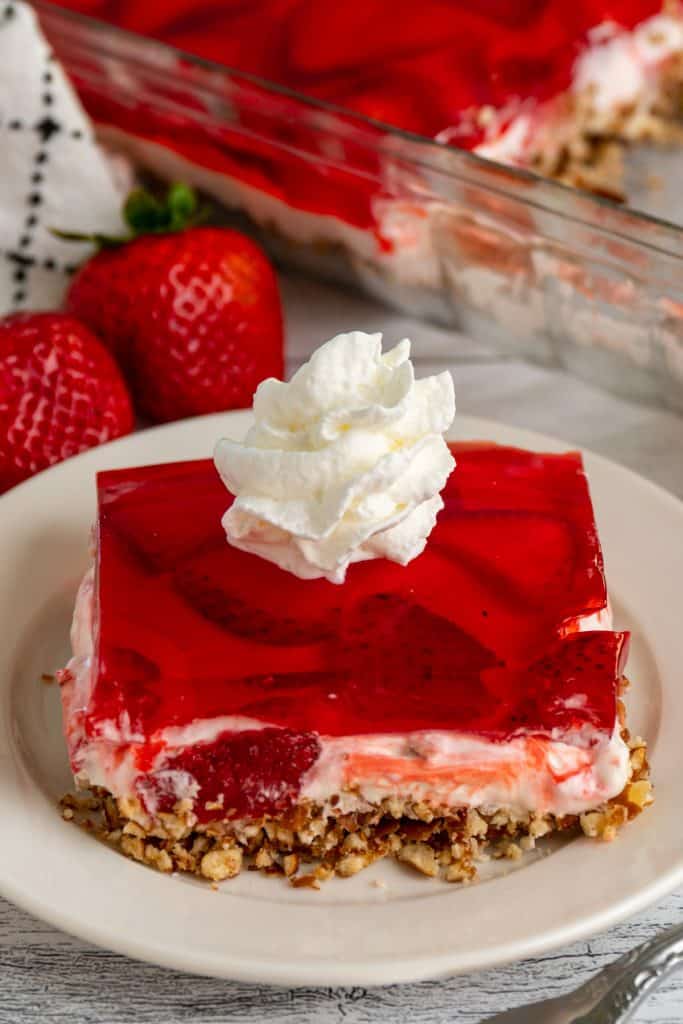 Strawberry Pretzel Salad by The Cooking Duo: This pretzel salad is sweet, salty, and sure to please on Valentine's Day.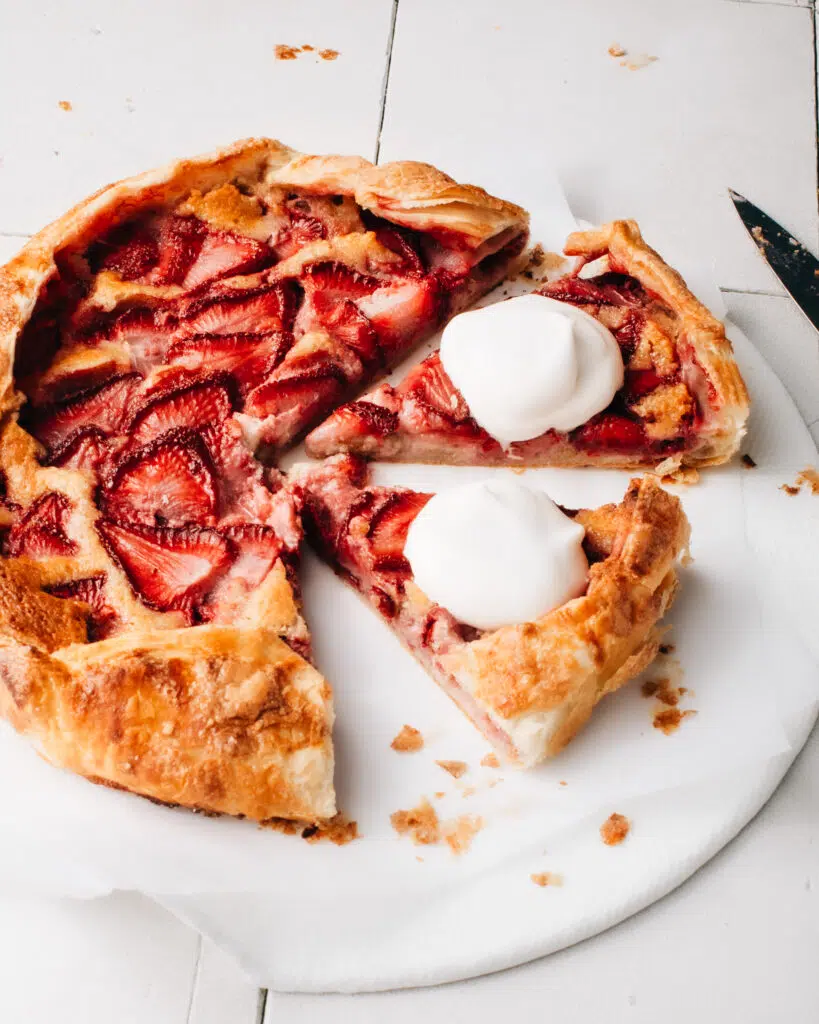 Strawberry Tart with Almond Cream by Foodess: Almond cream sets this pretty strawberry tart off just right! This is a stunning dessert to share with someone special.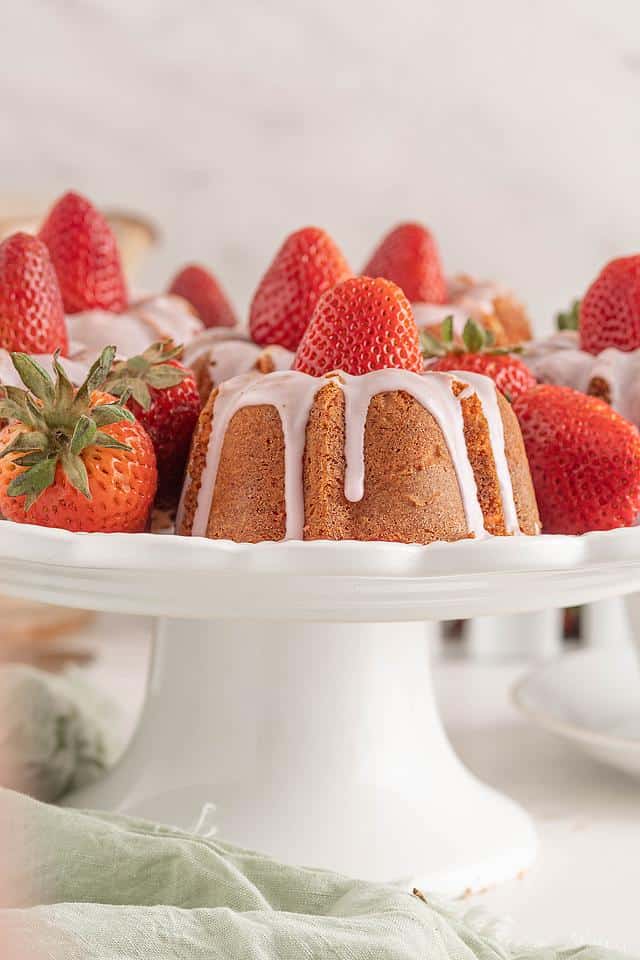 Mini Strawberry Bundt Cakes by xoxo Bella: Bake a batch of mini bundt cakes as a great way to share the love this year.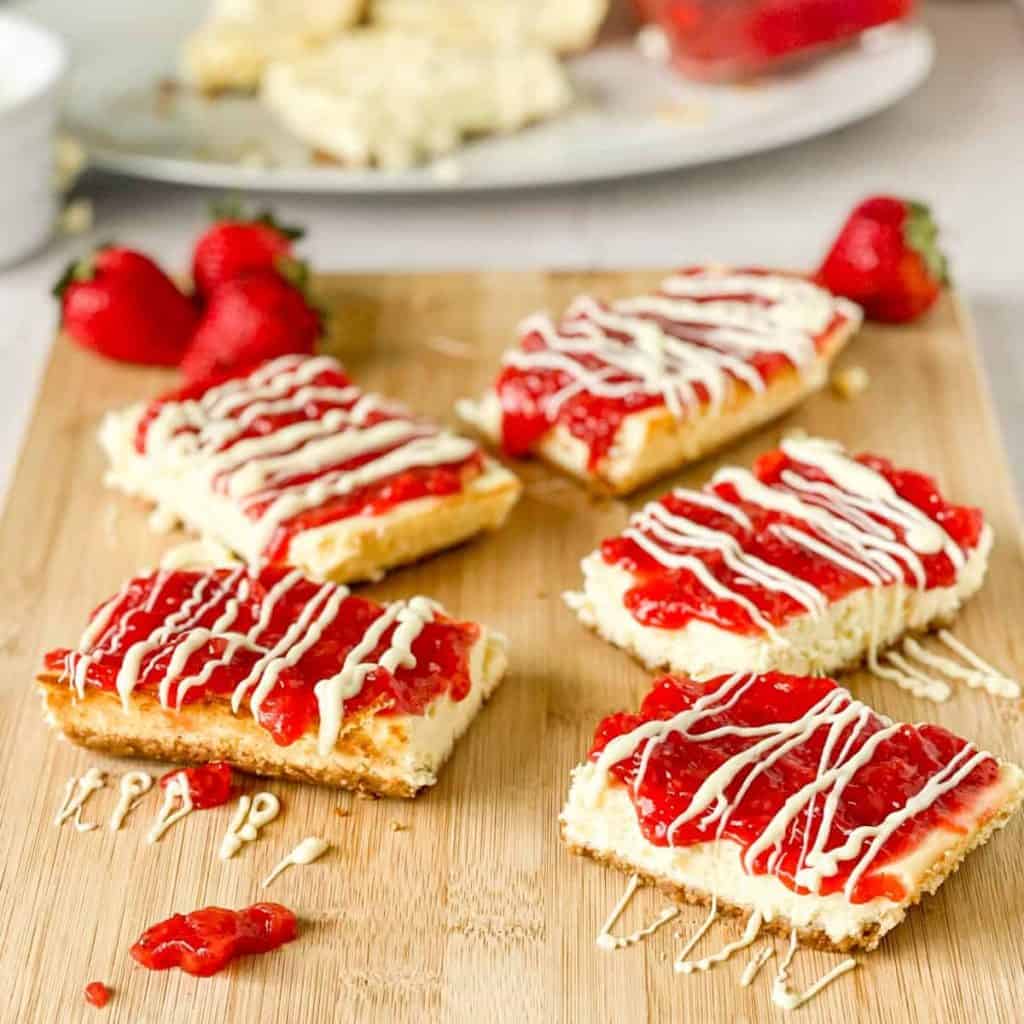 Strawberry Cheesecake Bars by Winding Creek Ranch: This recipe for cheesecake bars might steal a few hearts this year on Valentine's Day!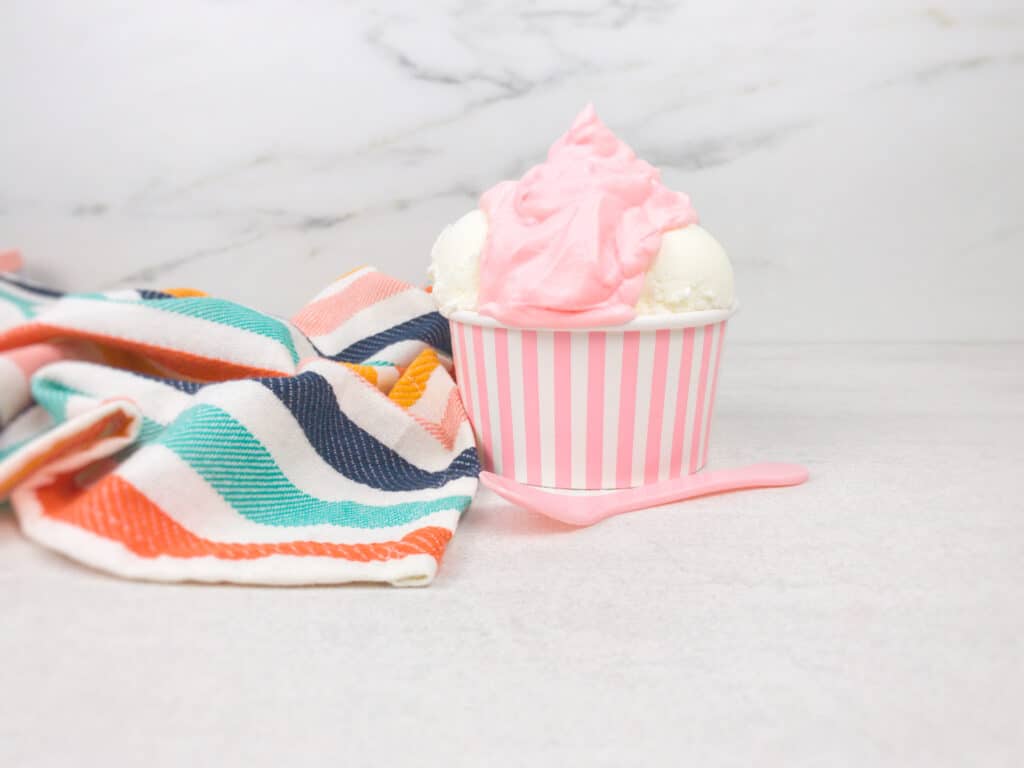 Strawberry Sundae by Thrifty NW Mom: After a few bites of this pretty sundae, you are sure to have eyes only for this strawberry indulgence.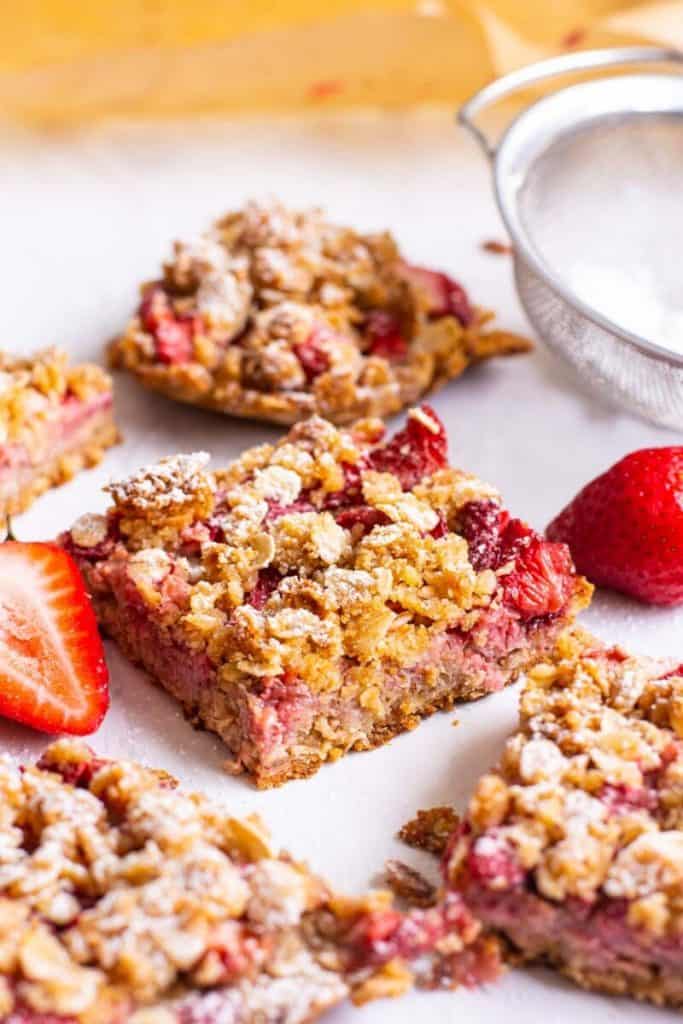 Strawberry Oatmeal Bars by I Food Real: With these strawberry oatmeal bars, you can have a treat that tastes so sweet but is heart-healthy too.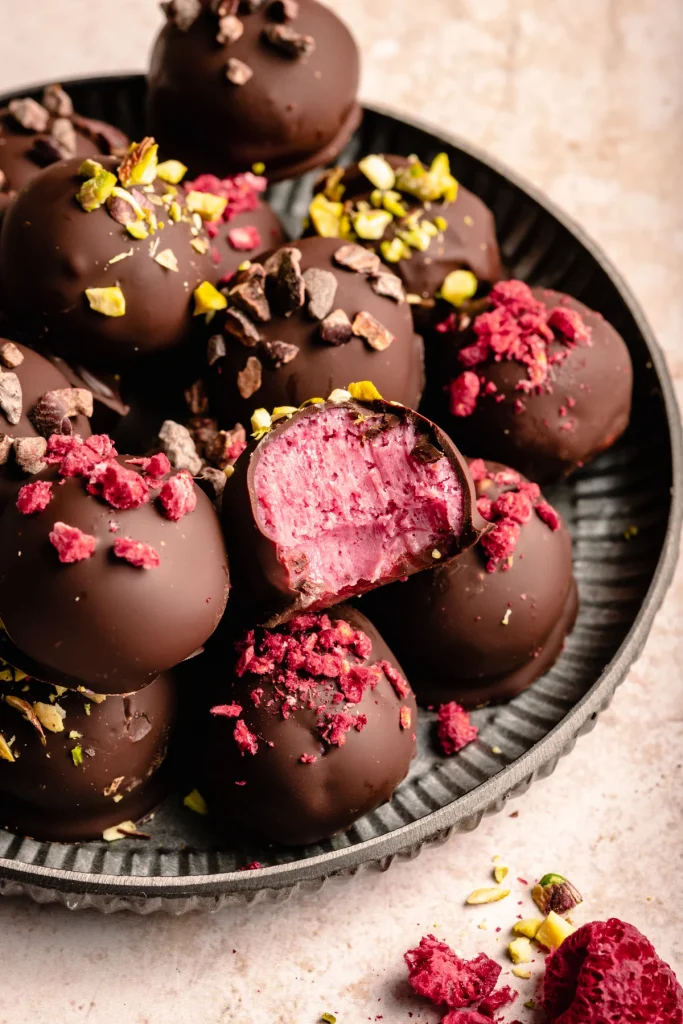 Raspberry Truffles by Eat Love Eat: This truffle recipe is sure to be a favorite no-bake goodie to share with anyone who loves raspberry flavors.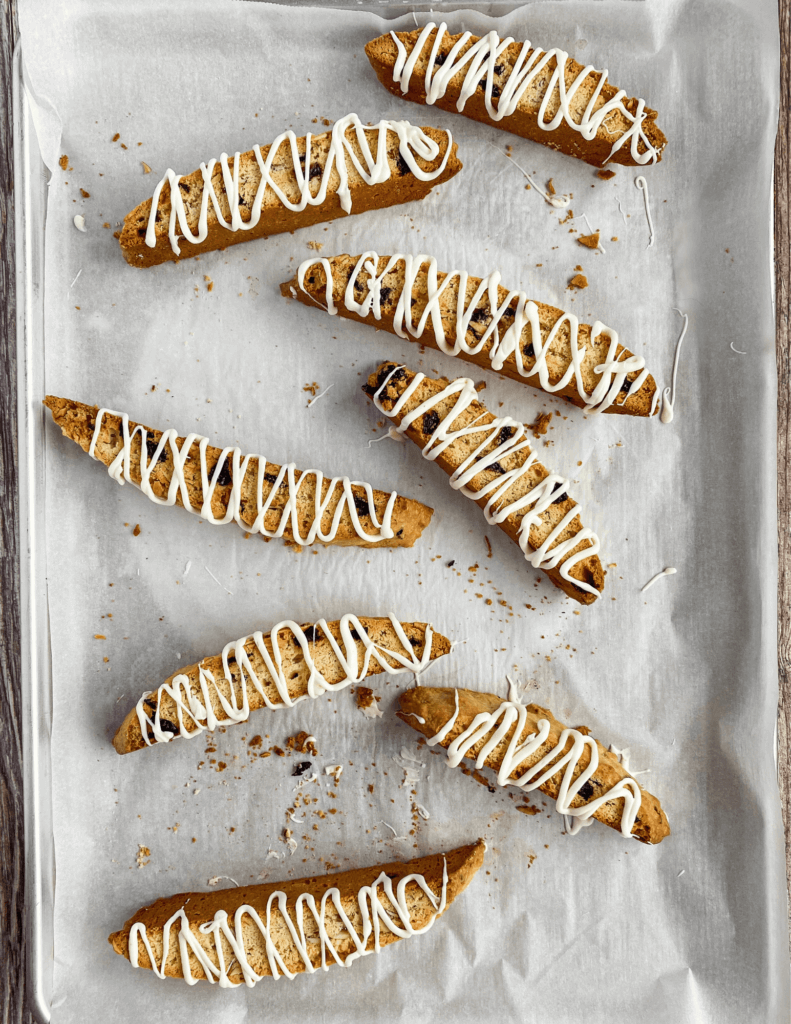 Cherry Biscotti by Simply Scrumptious Eats: Take a bite of a great homemade biscotti that is bursting with juicy cherry flavors. This is great to share with all of your sweet friends.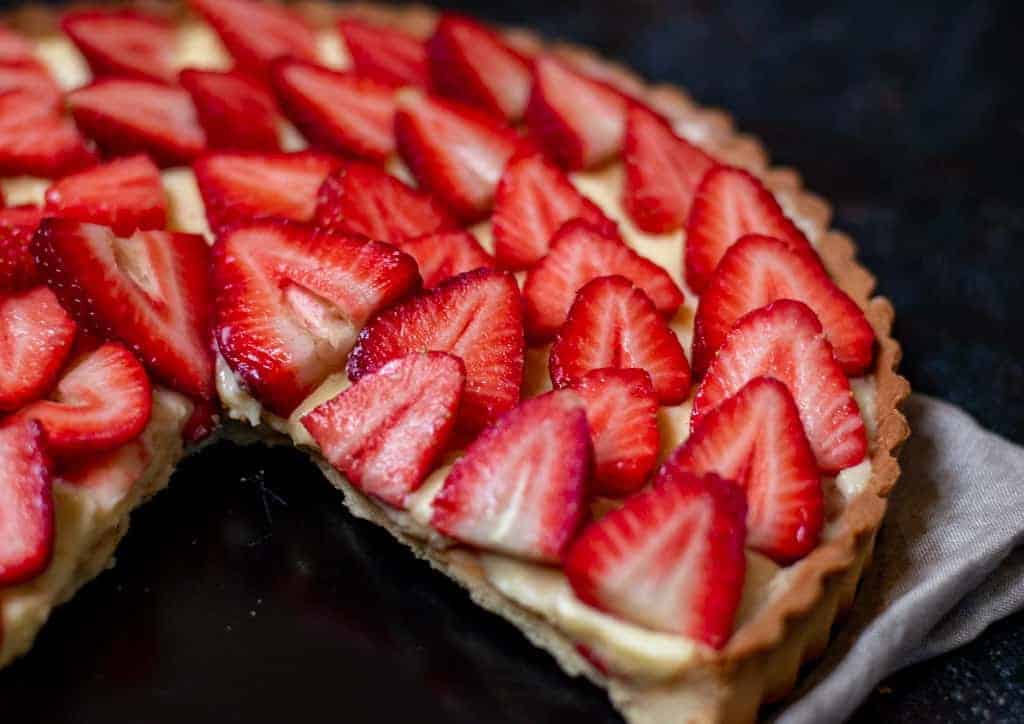 French Strawberry Tart by Cooking Gorgeous: This tart has so much strawberry flavor. You are sure to impress your dinner date with this recipe that tastes just like it came from a french bakery.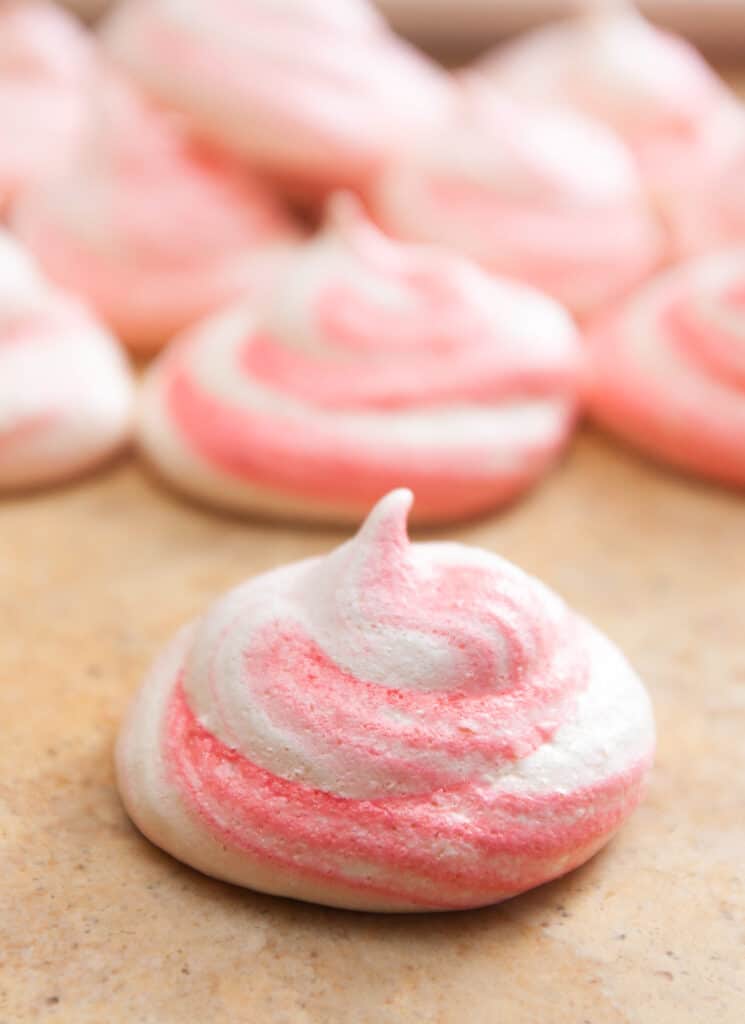 Meringue Kisses by Served From Scratch: These meringue kisses are simple and so sweet! You are going to love this recipe for a Valentine's day treat to share.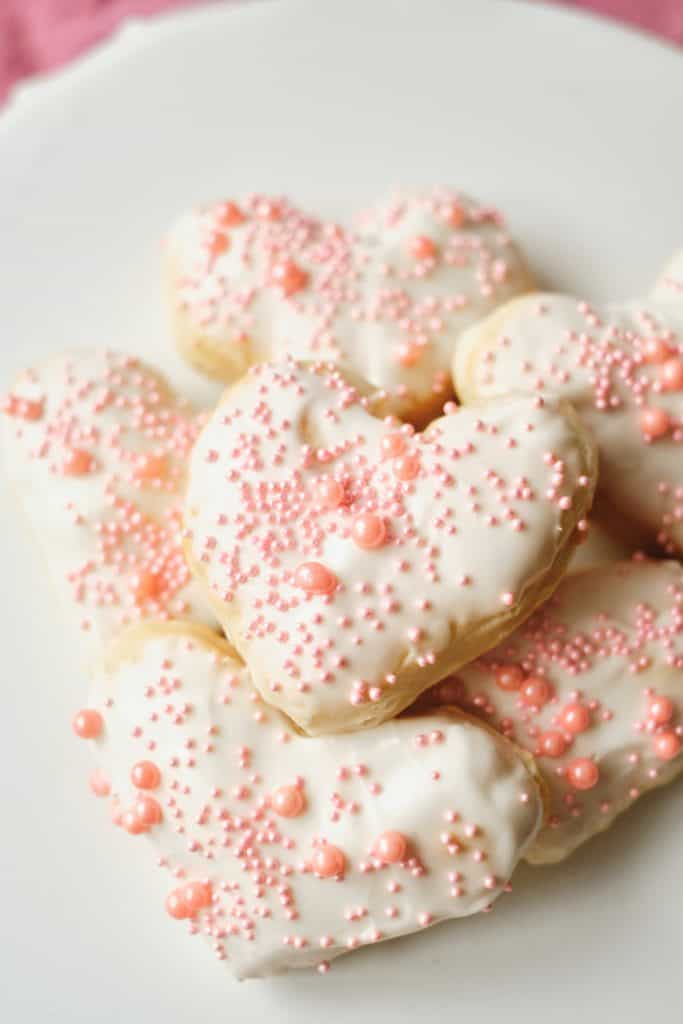 Air Fryer Heart-Shaped Donuts by Recipes From a Pantry: Let your air fryer do the work for these healthier donuts that have an adorable heart shape!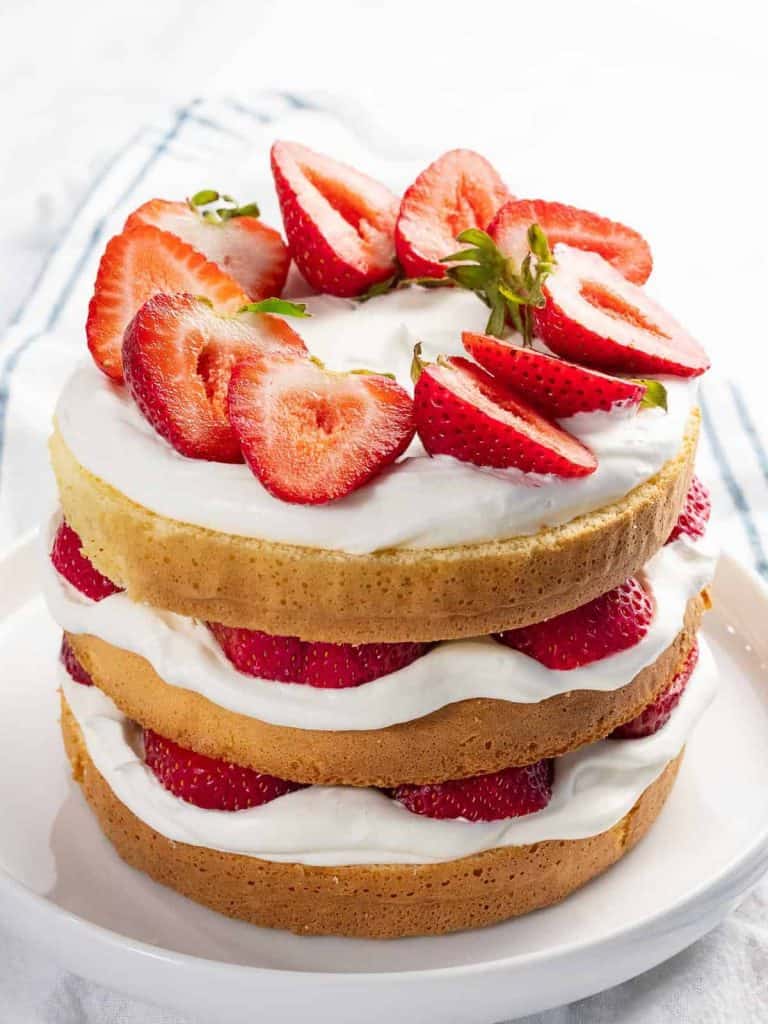 Layered Strawberry Cake by Drive Me Hungry: This layered cake is pretty and delicious! You are going to want to save a slice for later!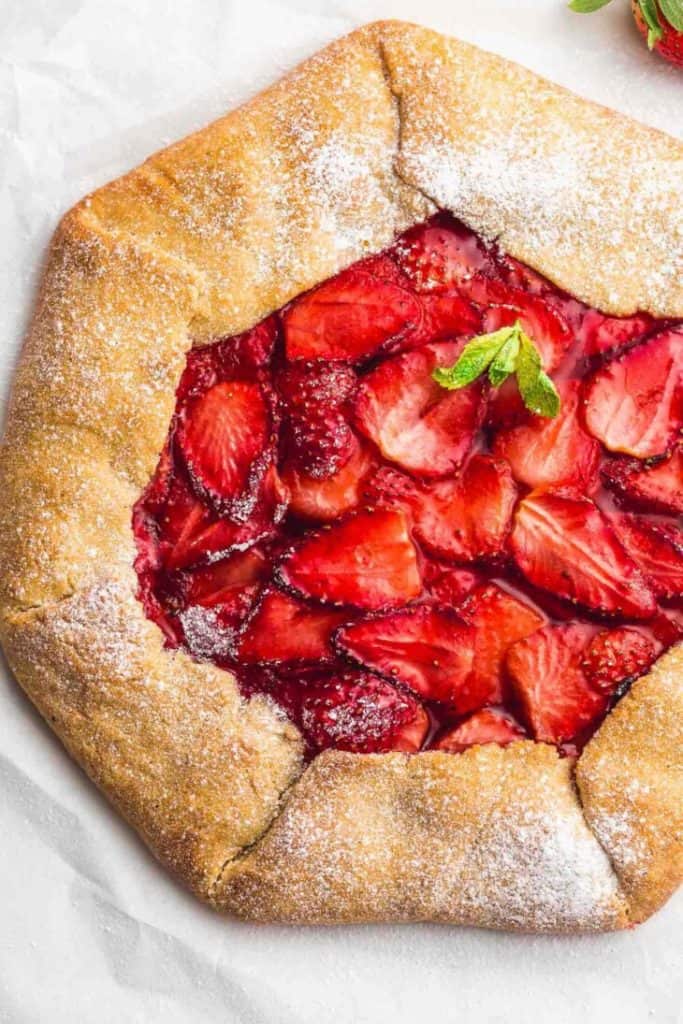 Strawberry Galette by Little Sunny Kitchen: This galette makes for such a gorgeous dessert to share on Valentine's day. I am sure you are going to love the tasty berry filling.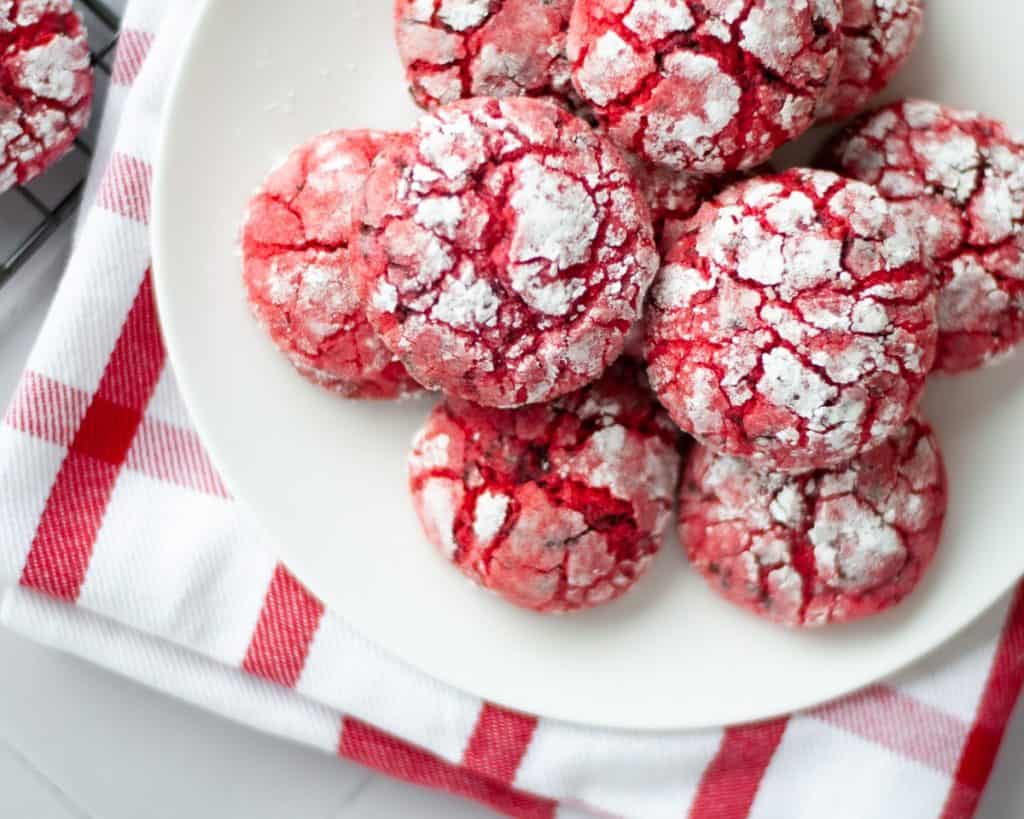 Chocolate Cherry Crinkle Cookies by Our Love Language is Food: Crinkle cookies are so easy to make, and this recipe has a sweet cherry addition that everyone will love.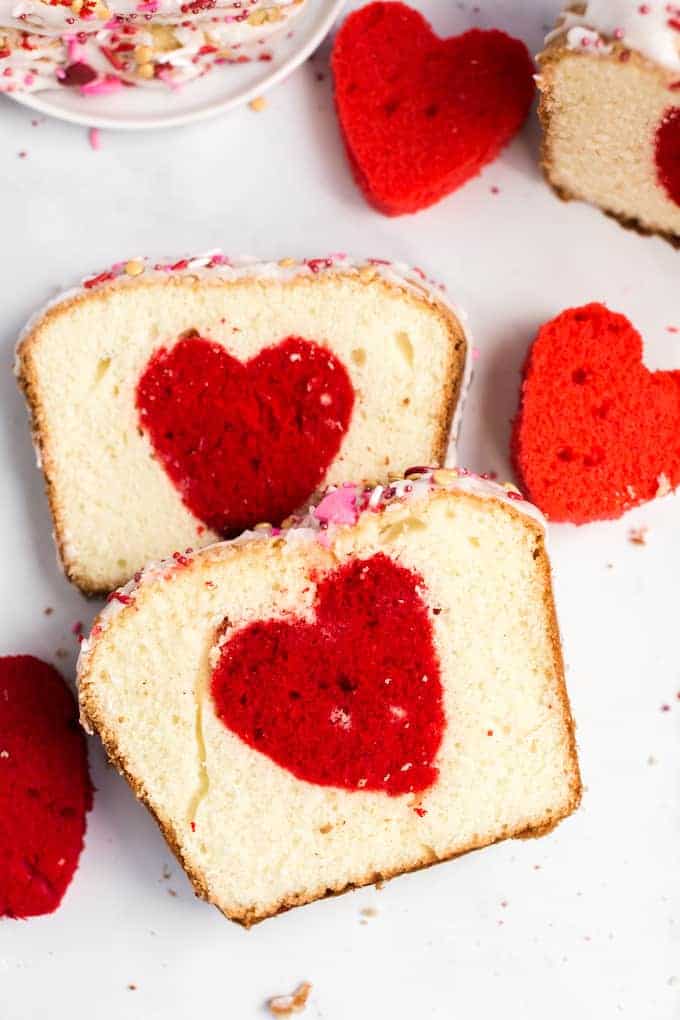 Surprise Heart Cake by Princess Pinky Girl: This easy cake has a festive surprise hidden inside that is going to steal everyone's heart!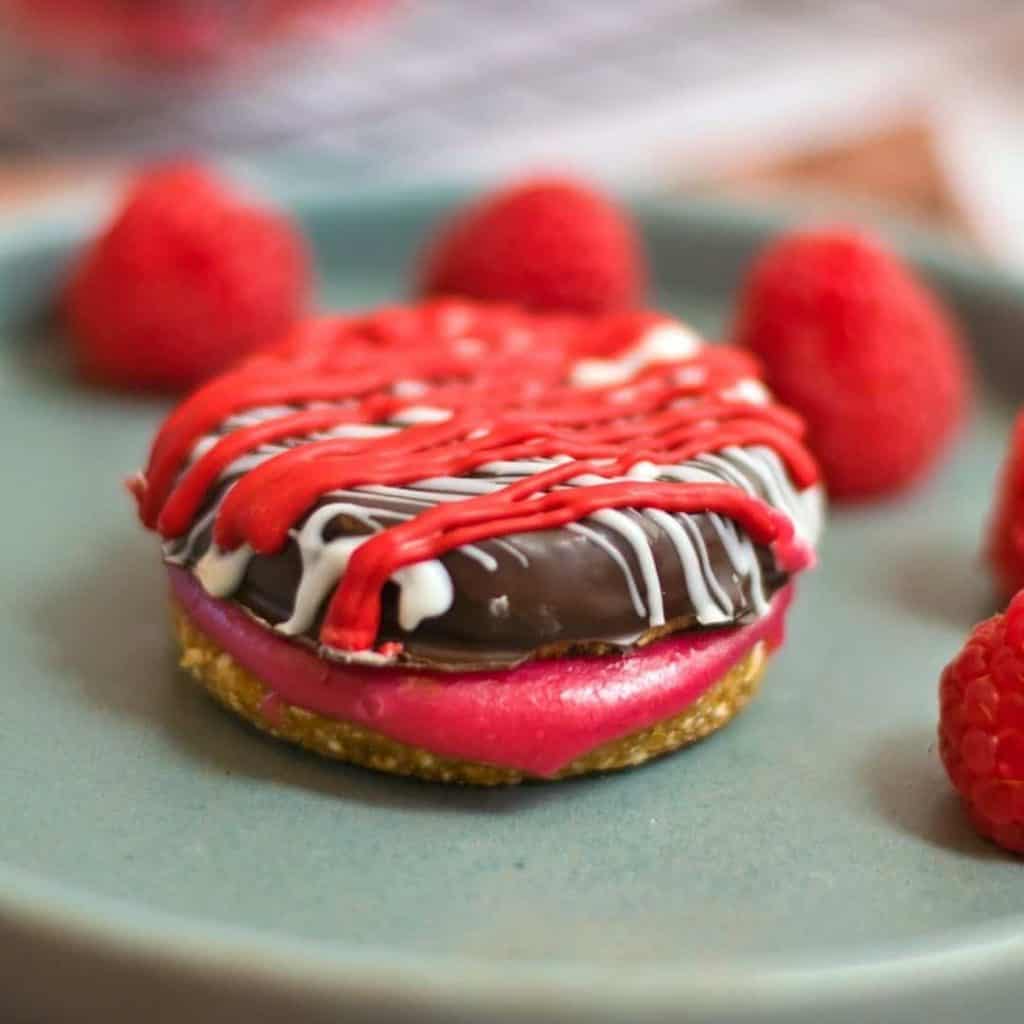 Vegan Raspberry Sandwich Cookies by Food Wine and Love: This recipe for vegan sandwich cookies is perfect for an inclusive dessert to share with your friends!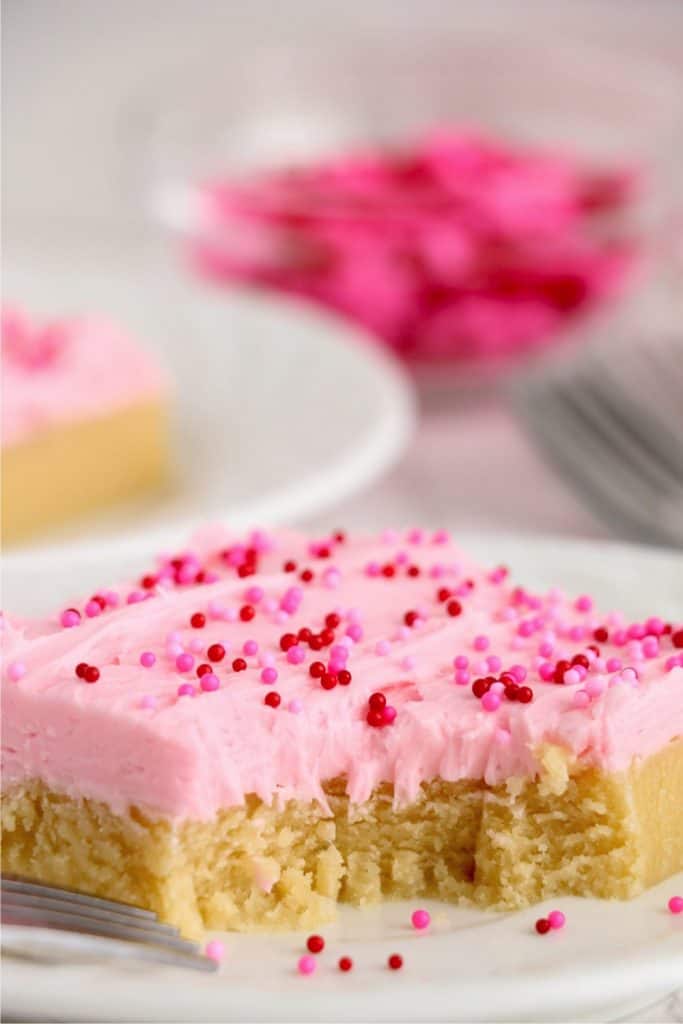 Sugar Cookie Cake Bars by Bitz n Giggles: Get sugar cookie flavors in an easy cake bar recipe for a perfect treat to feed a crowd on a special day like Valentine's day.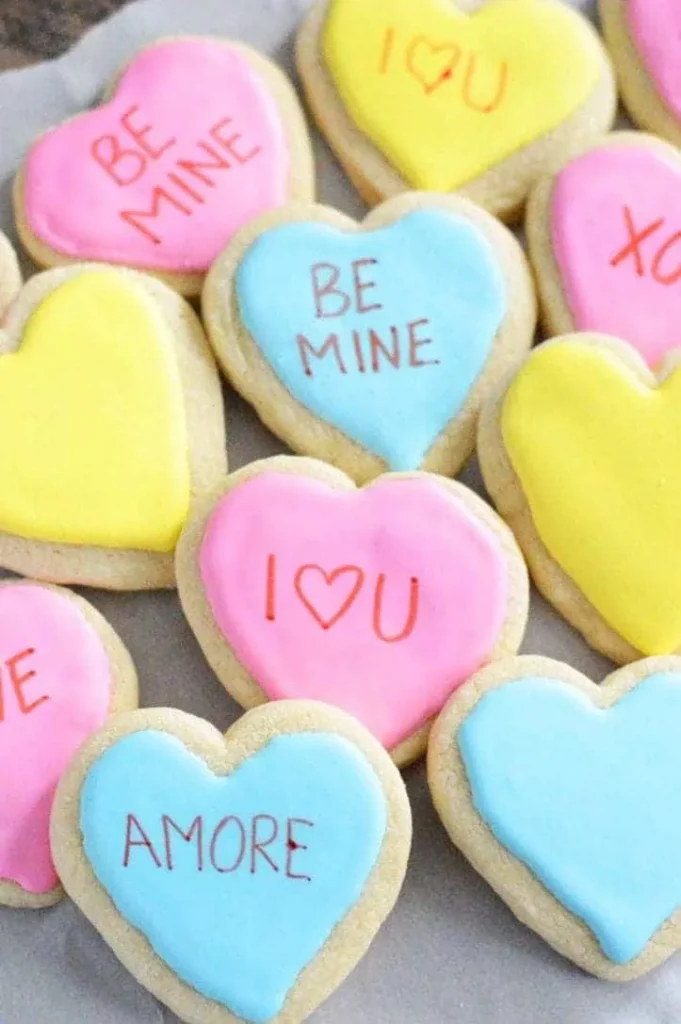 Conversation Heart Cookies by What the Fork: These cut-out cookies are adorable and have sweet messages that are sure to bring a smile to anyone's face.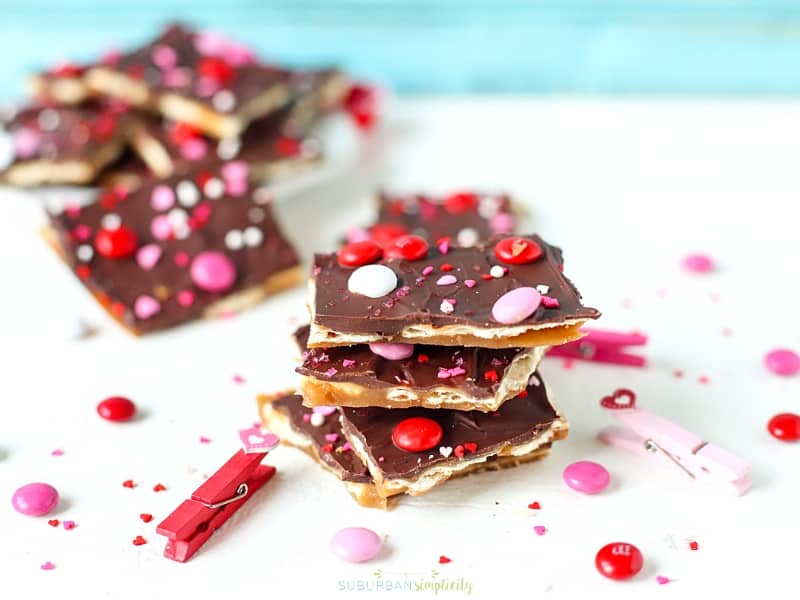 Valentine's Day Toffee by Suburban Simplicity: Give toffee an upgrade by adding M&M's and sprinkles for an easy and tasty treat!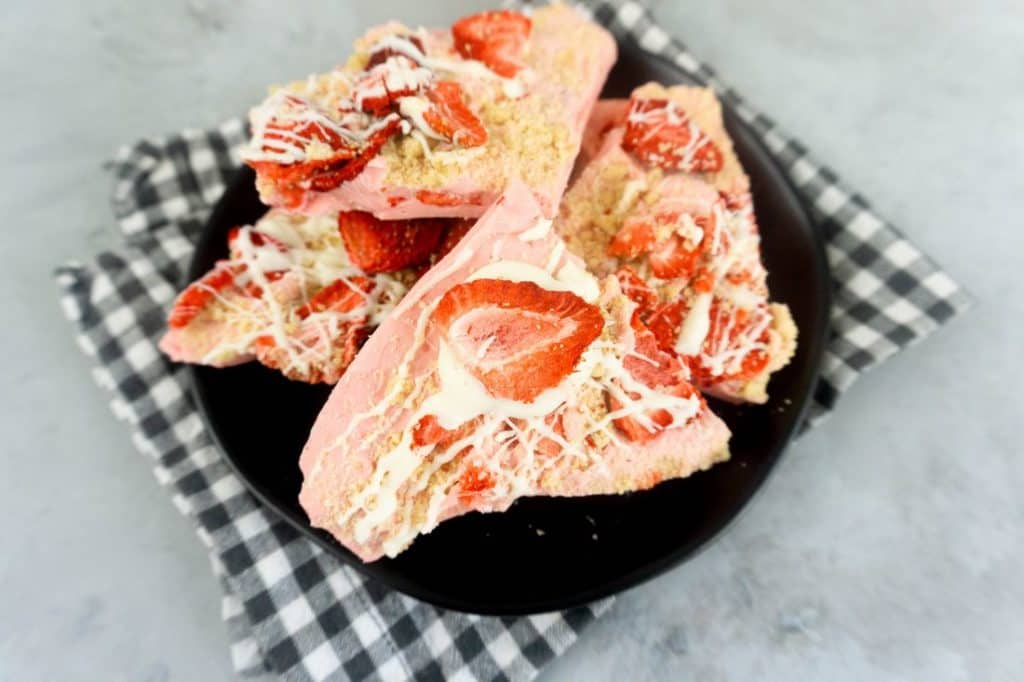 Strawberry Shortcake Bark by Mooshu Jenne: If you like strawberry crunch bars, then save this bark recipe for later! It has so much flavor!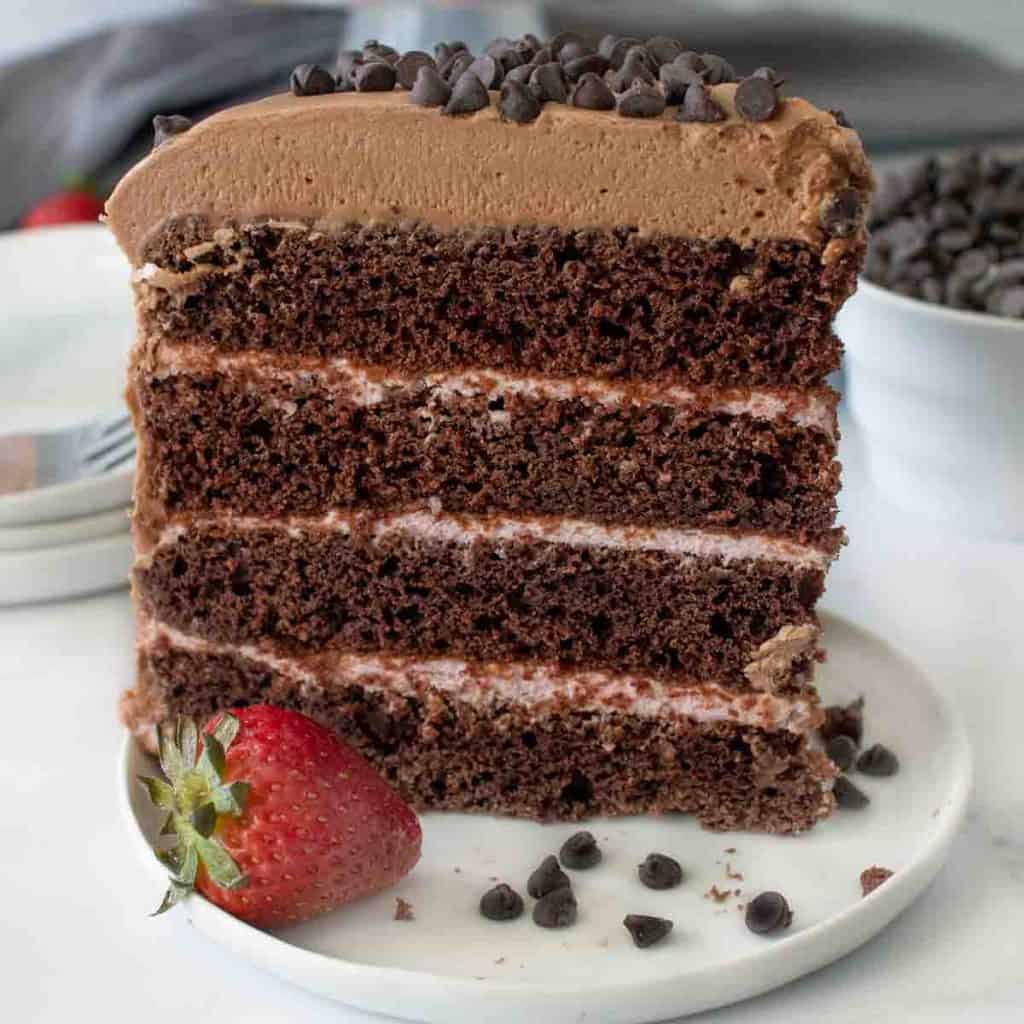 Chocolate Layer Cake with Strawberry Mousse by Ask Chef Dennis: Layers of chocolate cake and sweet strawberry mousse make for one amazing and elegant dessert.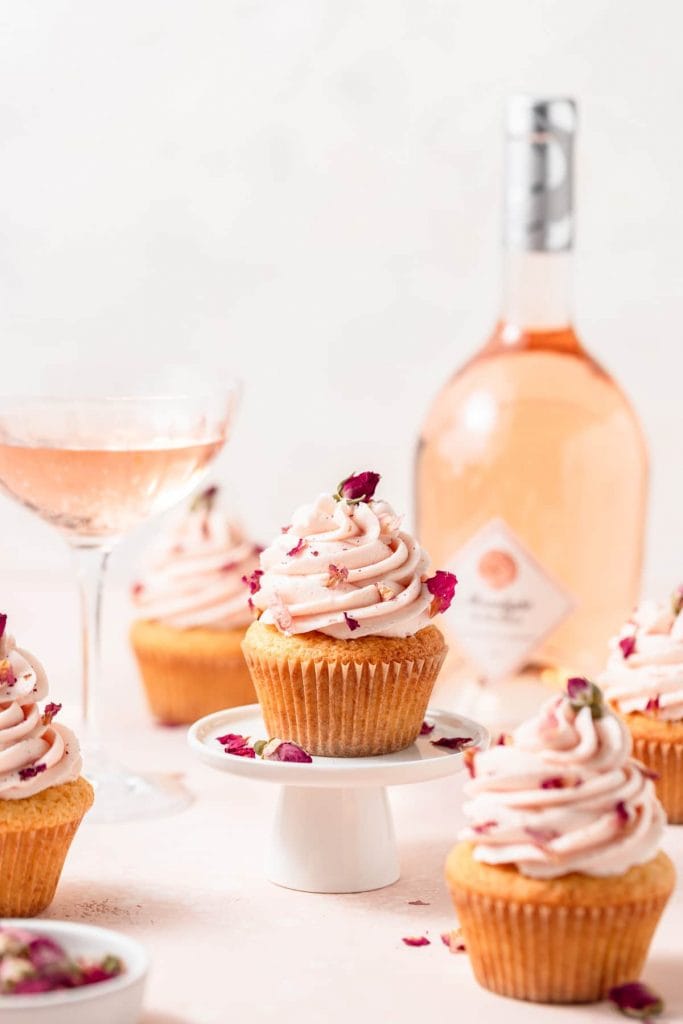 Rosé Cupcakes by Barley and Sage: These cupcakes have a delicate rose flavor that any wine lover will appreciate.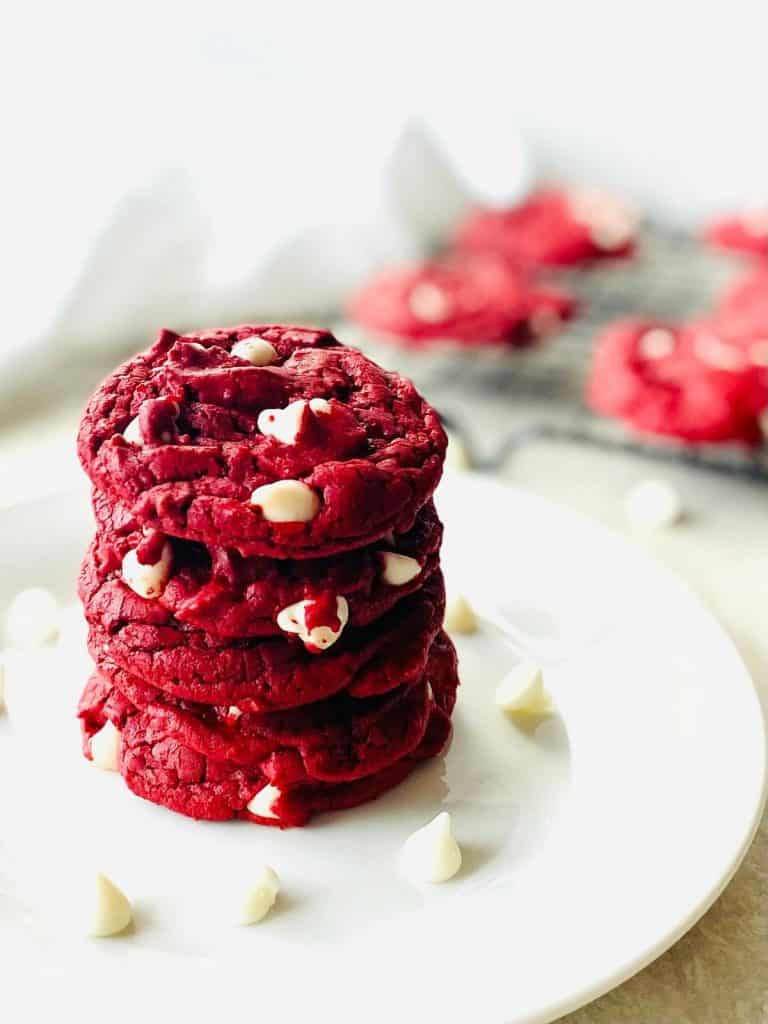 Red Velvet Cake Mix Cookies by Aubrey's Kitchen: Put cake mix to work for an easy cookie that is perfect to pass around at a Valentine's party.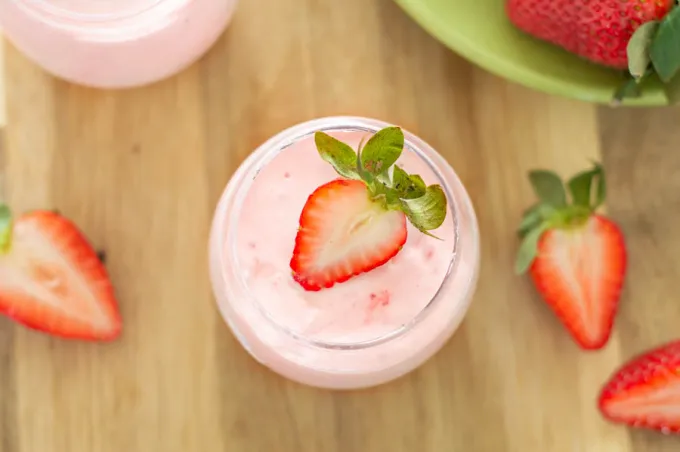 2 Ingredient Strawberry Mousse by Homan at Home: You only need 2 ingredients to make this really tasty homemade mousse recipe!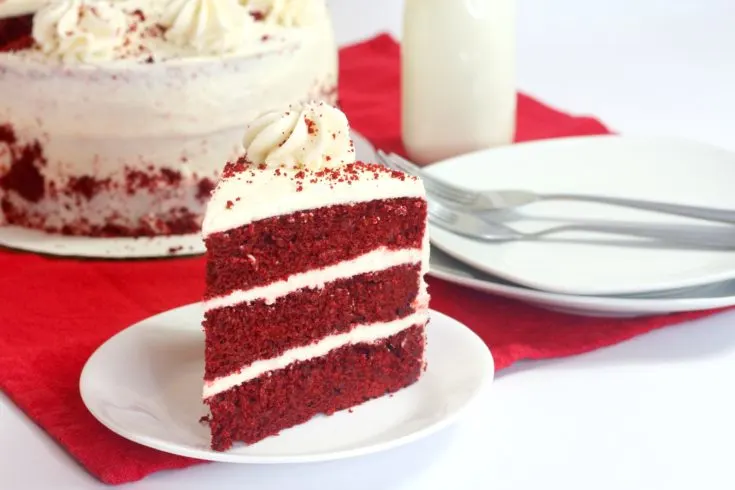 Layered Red Velvet Cake by Savvy Mama Lifestyle: This cake is layered with decadent red velvet flavor for a dreamy dessert.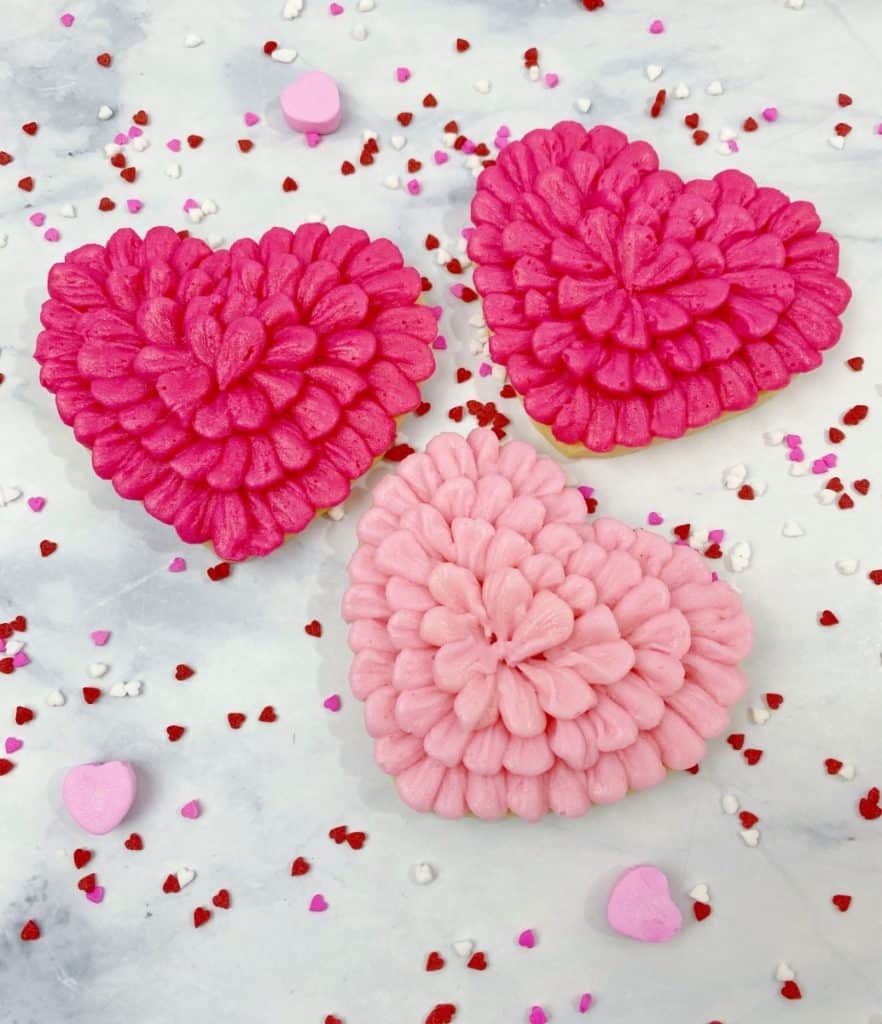 Ruffled Heart Cookies by Buttercream Parties: This cookie recipe is sure to be a favorite for anyone who loves buttercream frosting! These look amazing and taste just as good.