40 Winter Crafts & Activities for Kids
By: Vickie | Updated: 19th May 2022
These winter crafts and activities will keep your kids busy and creating while they are stuck in the house for a few months.
Try to make it through this whole list to craft your way to the end of winter.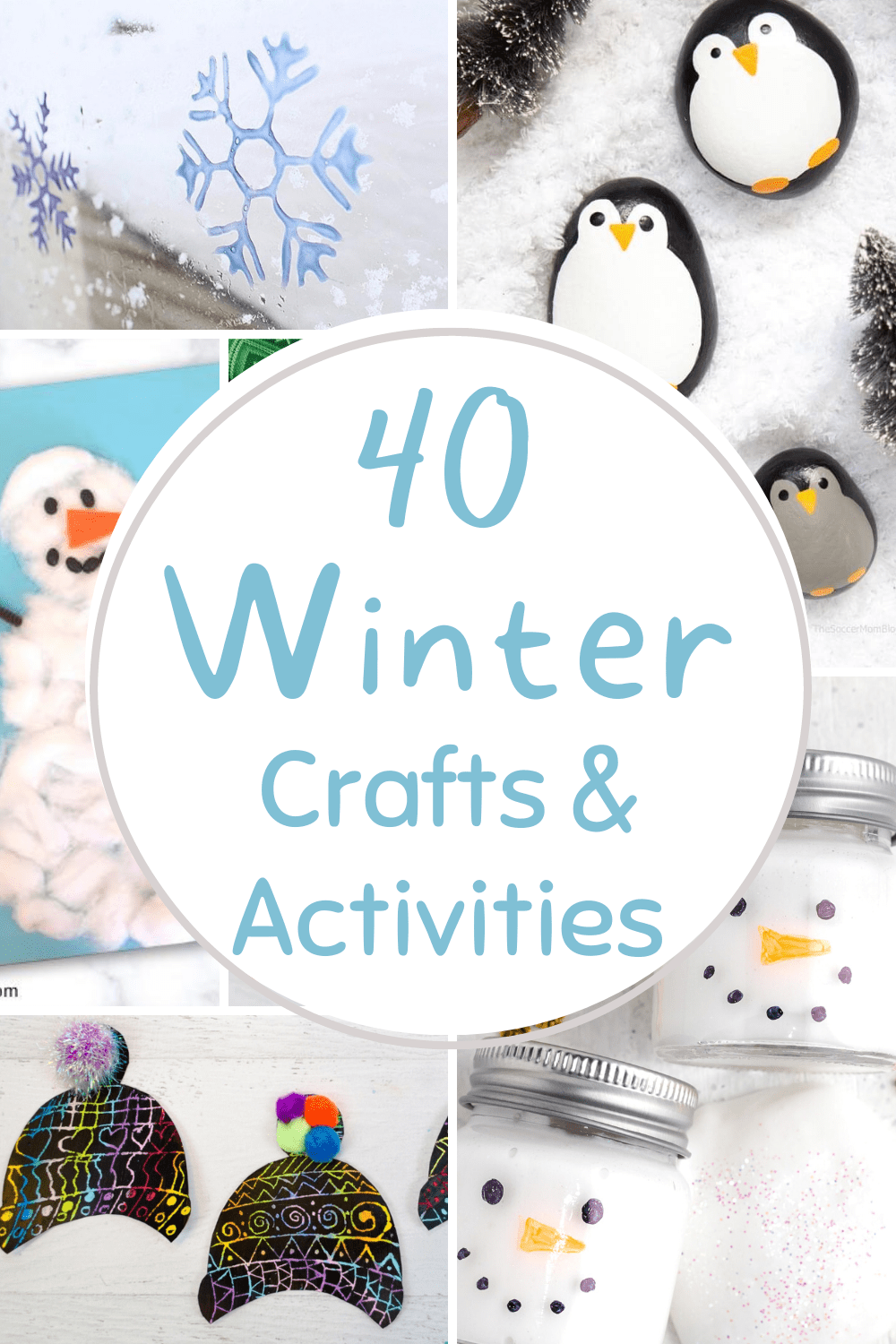 Whether it is just too cold to go outside or your family lives somewhere where it does not snow, you can make your own winter magic with snowflakes and snowmen while staying warm and cozy in the house!
The Best Winter Crafts & Activities for Kids
1. Photo Eskimo Craft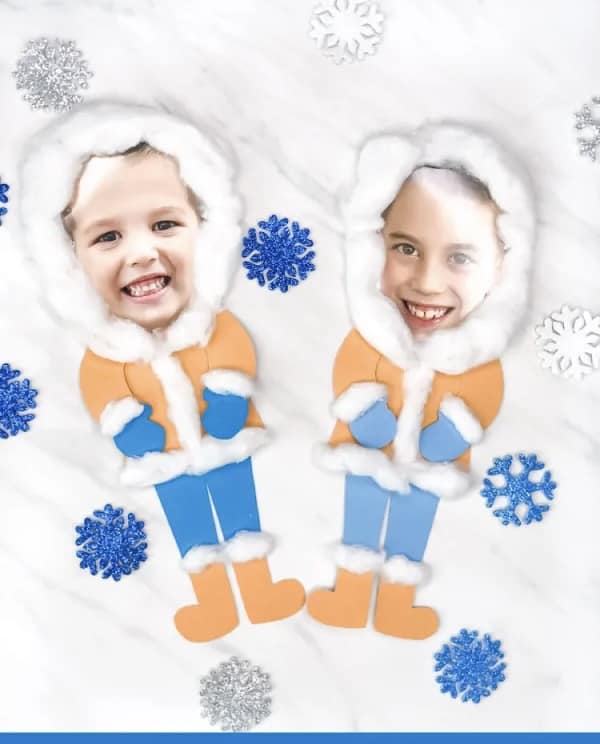 Have fun turning your little ones into an Eskimo in an instant with this fun Eskimo craft for kids.
2. Colour-Changing Snowflake Window Clings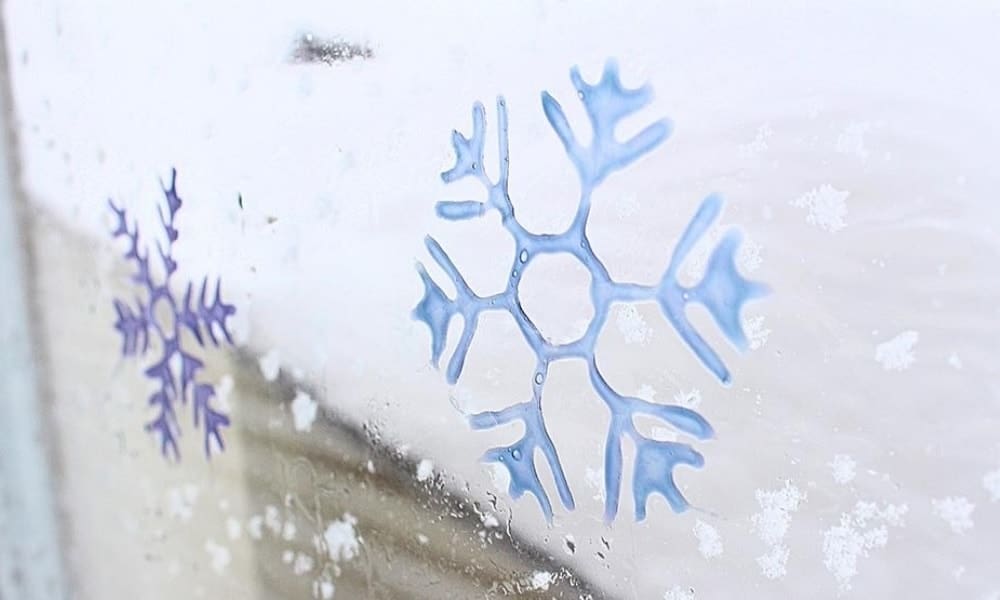 You only need one inexpensive ingredient to make these amazingly cool window clings that change color when they're exposed to sunlight! This easy DIY project is the perfect way to get into the season's spirit!
3. Puffy Paint Snowman Art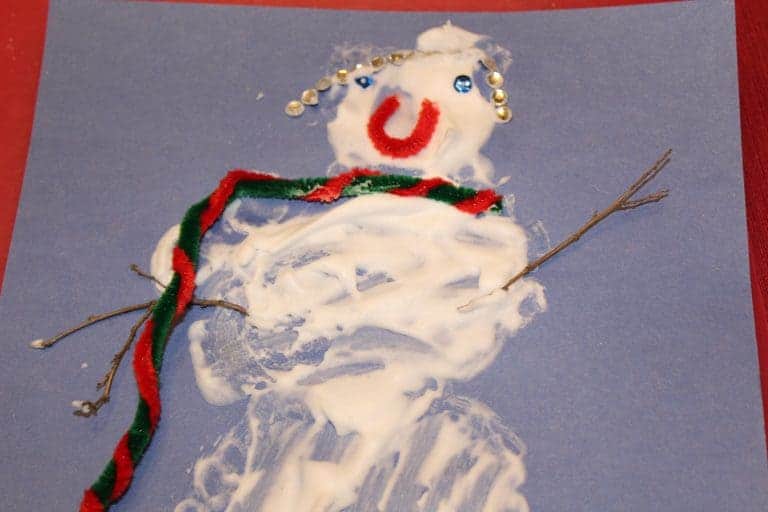 In this winter-themed art project for kids, your children will use Shaving Cream Puffy Paint to create a snowman. They'll add some simple decorations to their creations, and, if you're lucky, repeat the process to take up even more time.
4. Hot Chocolate Crafts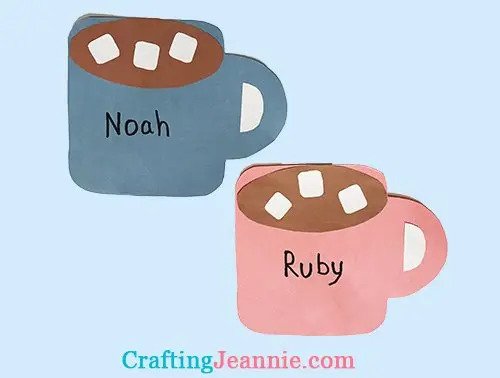 Quickly make the supplies for this Easy Cup of Hot Chocolate craft with step-by-step instructions and a Free Printable Template!
5. Roll a Snowman Printable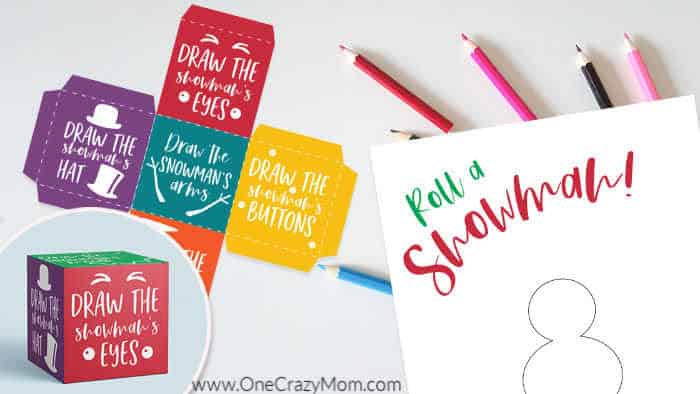 This roll a snowman printable is the perfect fun activity for the kiddos. Keep the kids busy with this easy winter craft!
6. Winter Scavenger Hunt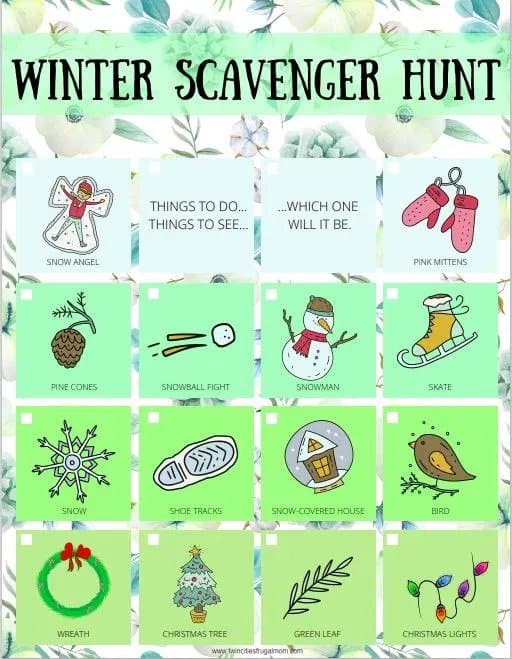 This Free Printable Winter Scavenger Hunt will help you and your kids have fun outside this winter! Search for these wintery things around your house and neighborhood.
7. Ice Sun Catcher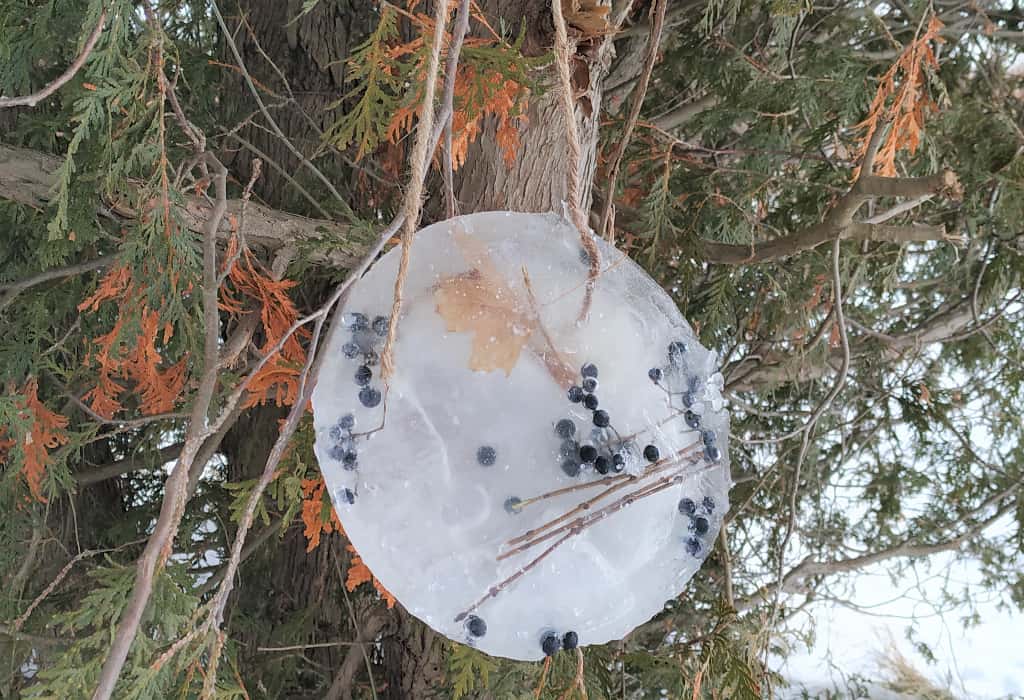 Winter may seem never-ending but this ice sun catcher is a great winter activity for the whole family.
8. Printable Ice Skate Template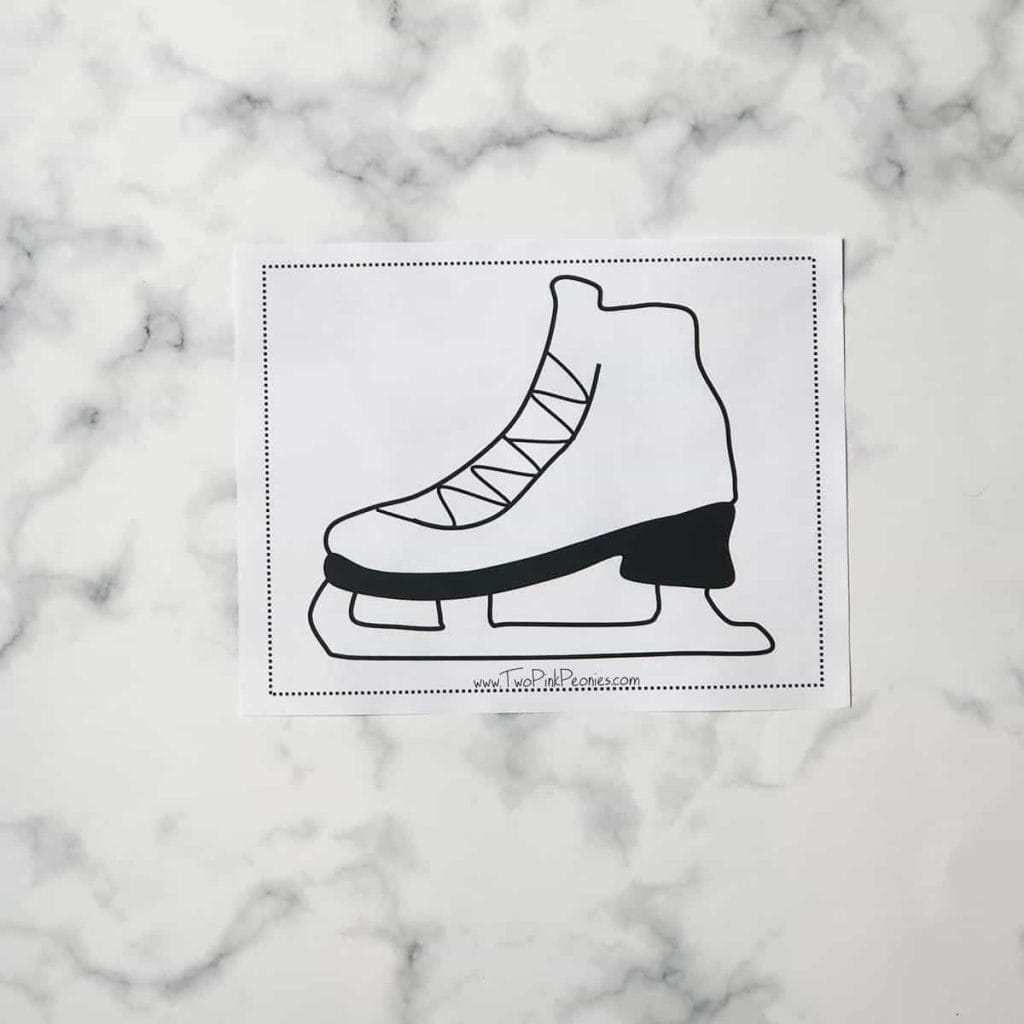 This free printable ice skate template is so much fun. Use it to do puffy paint, tempura paint, watercolors, glitter, or crayons!
9. Brown Paper Bag Snowflakes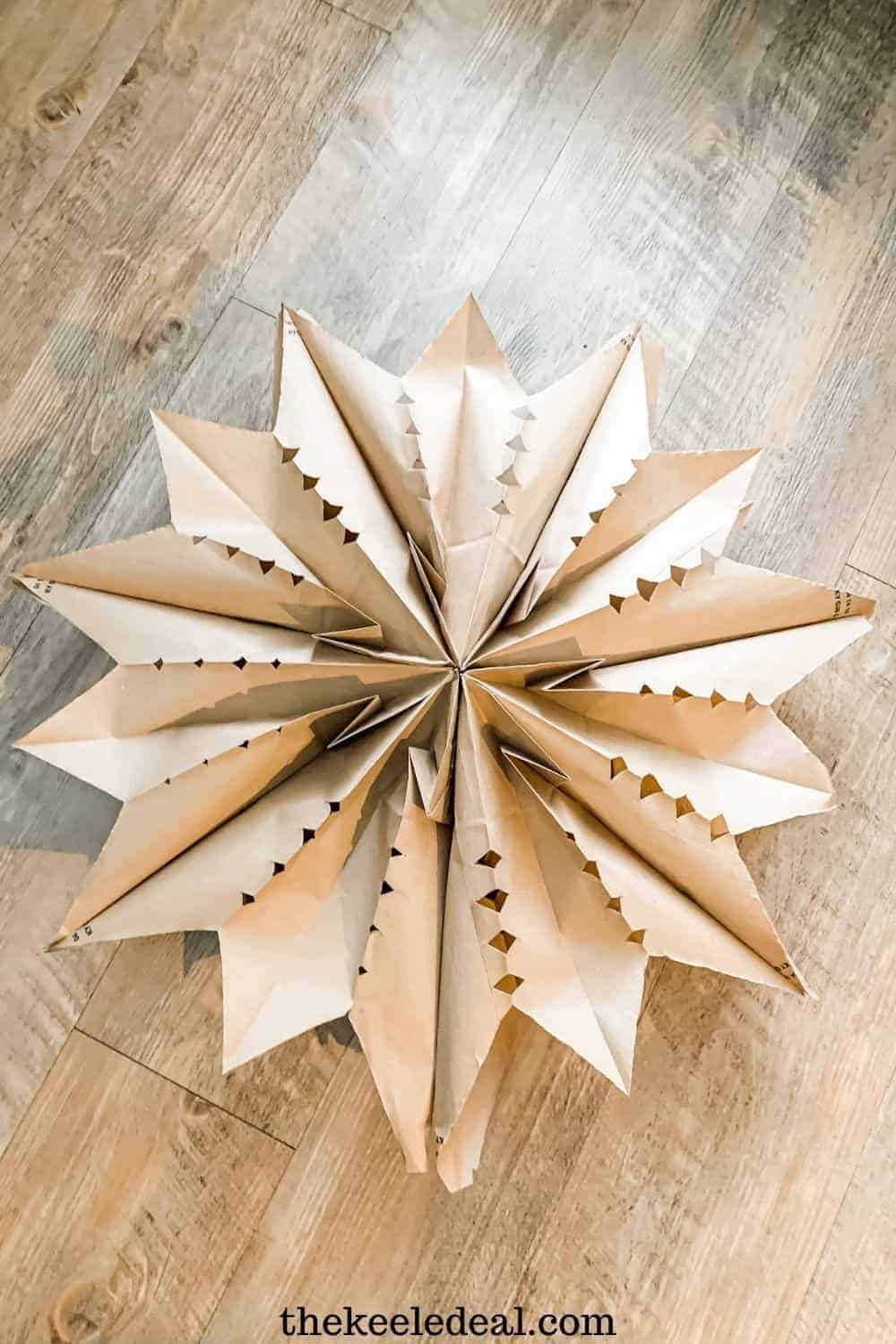 Turn brown paper lunch bags into these fun paper snowflakes, just like you would fold up and cut paper to make snowflakes!
10. Pinecone Snowy Owl Craft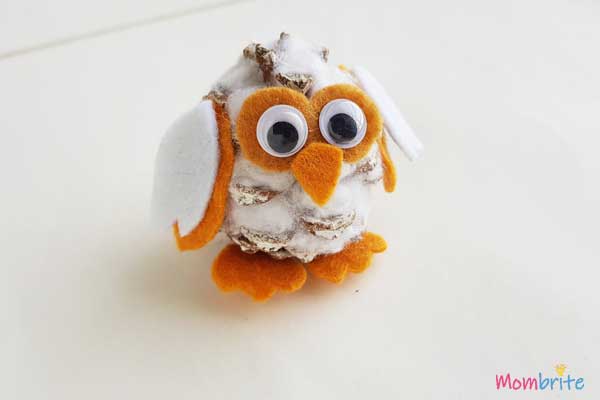 The adorable pinecone snowy owl craft is such a fun way to use the pinecones you find on the ground while strolling around the neighborhood or taking your kids to the park.
11. Snowflake Salt Painting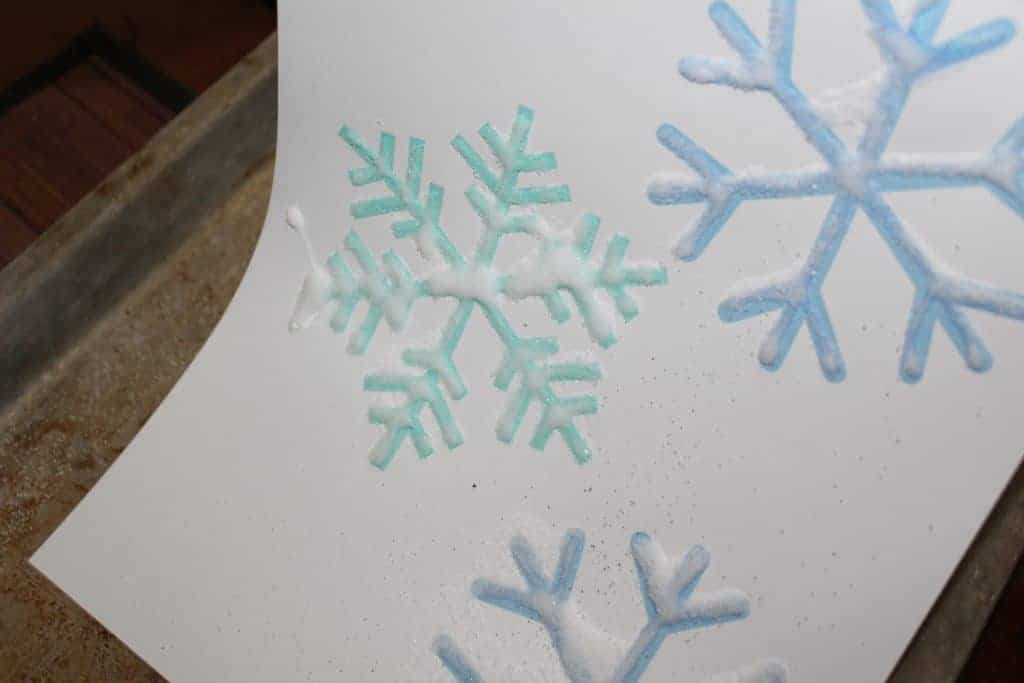 With a little glue, salt, and watercolor paint, kids can turn an ordinary piece of paper into a three-dimensional work of art with snowflake salt painting.
12. Snowman in a Bag Craft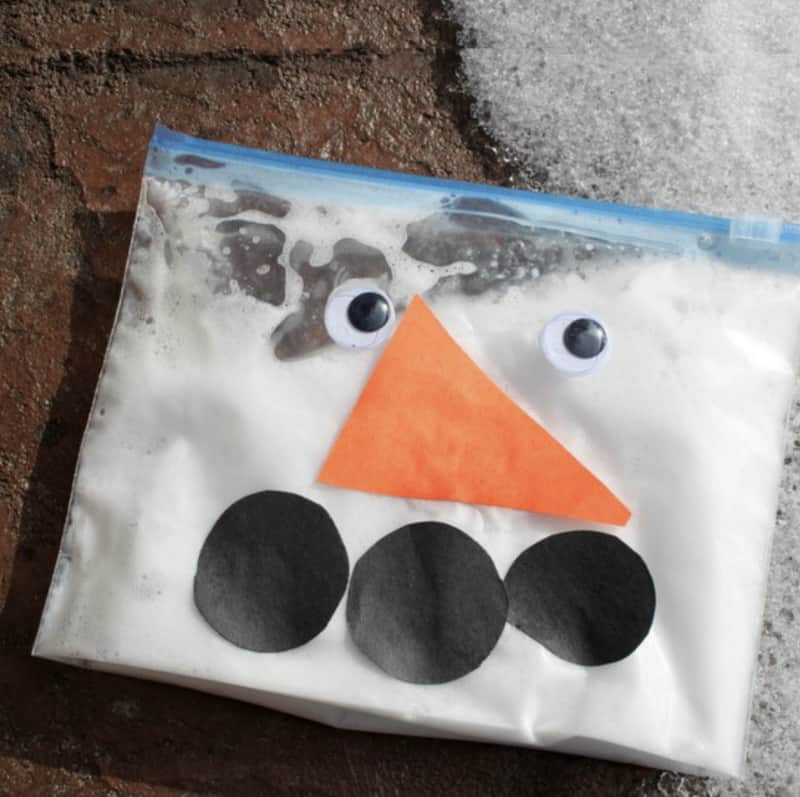 This is an adorable Snowman In A Bag kids craft to make on a wintry day! This is a great "snow day" activity for toddlers or preschoolers, even young elementary school children will enjoy it!
13. Penguin Painted Rocks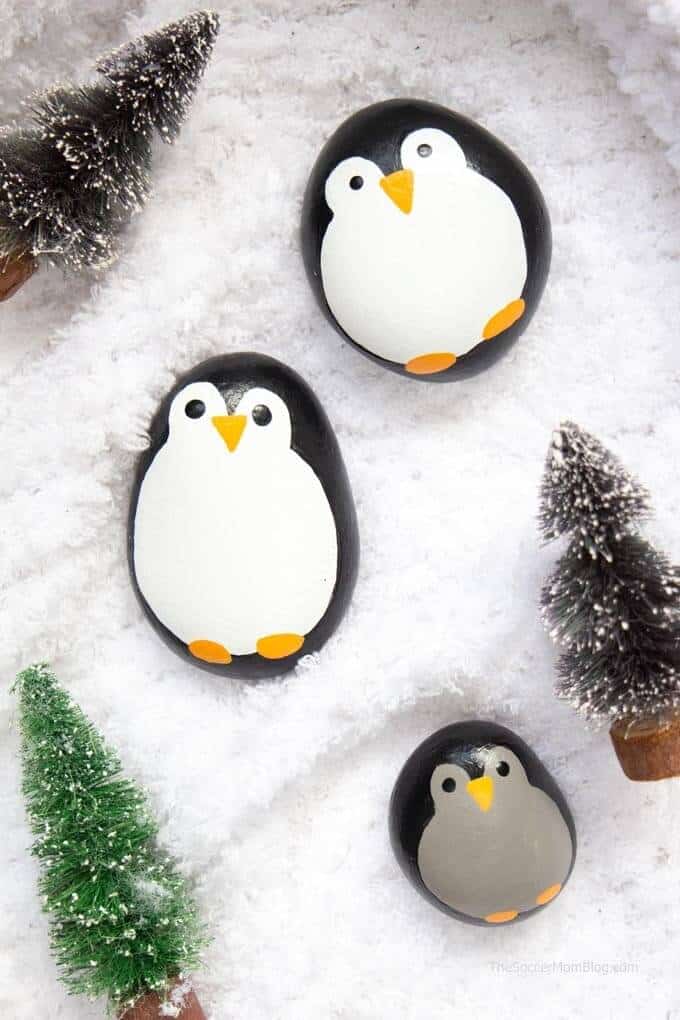 This adorable family of Penguin Painted Rocks is a favorite winter craft idea and an easy kids' craft for all ages!
14. Winter Bingo Printable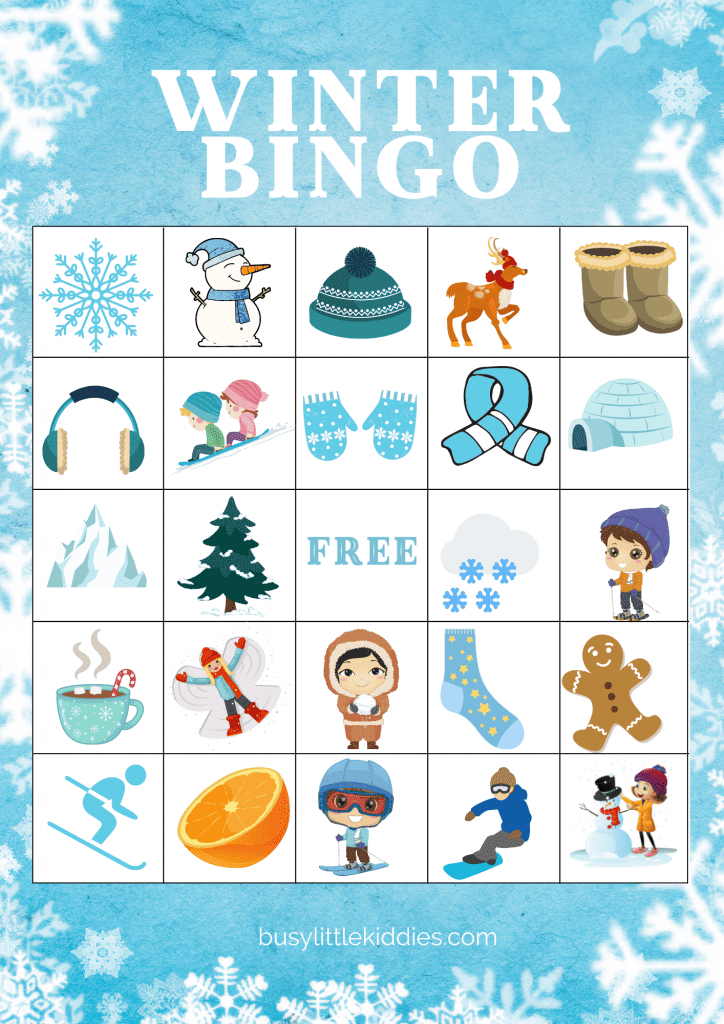 This Winter bingo free printable for 4 players is a fun game to welcome the winter season. Made with colorful winter spirit pictures, this bingo printable engages the kids in playing and learning about all the things that make winter special.
15. Snowstorm in a Jar Experiment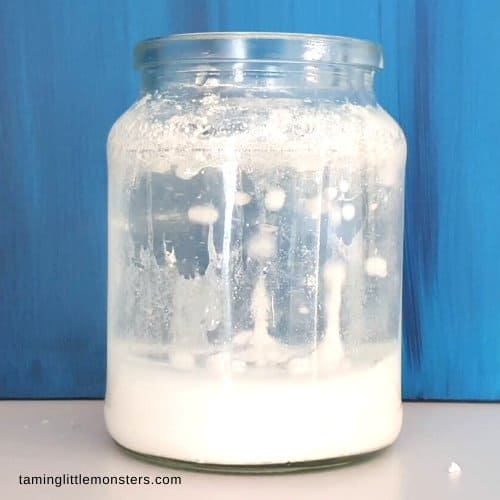 Learn how to make a Snowstorm in a Jar, one of the best science activities for kids. Perfect for winter or weather-themed preschool curriculums.
16. Coffee Filter Snowflakes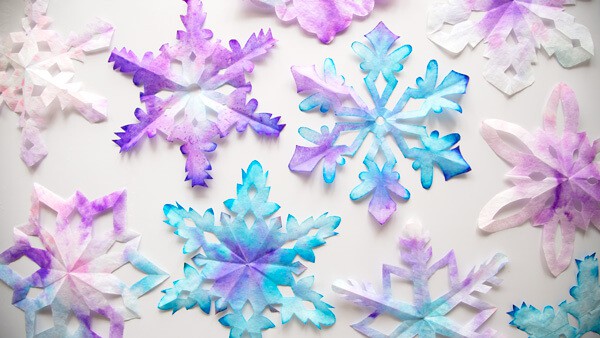 These coffee filter snowflakes are fun to create on those days where it's too cold to go outside.
17. Winter Word Search Puzzle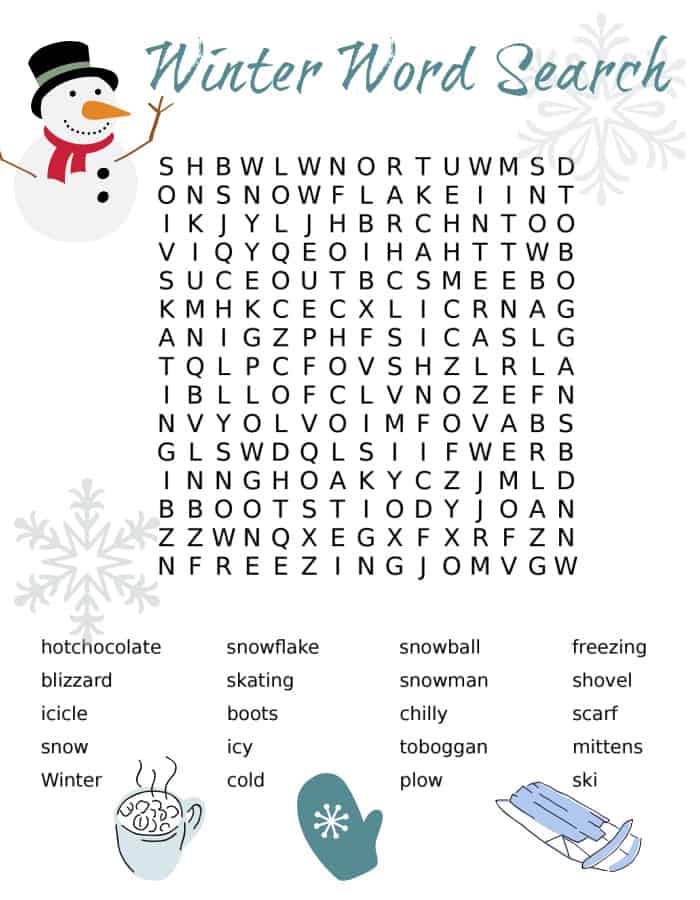 This printable winter word search puzzle is a fun way for kids to keep busy on a blustery day!
18. Penguin Popsicle Stick Craft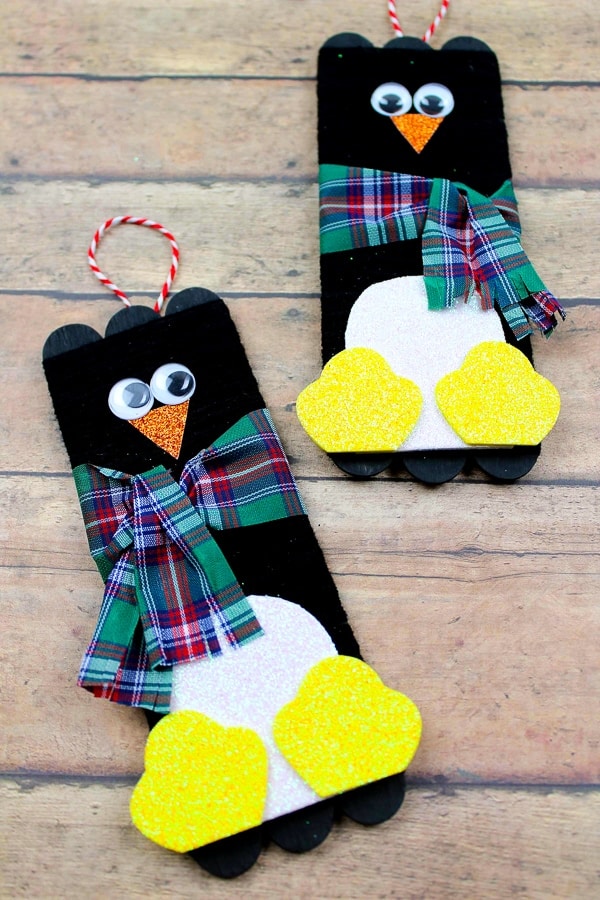 These popsicle stick penguins are easy to put together and are so much fun to play with after. You can add some string to hang them up as decoration after the kids are done.
19. Paper Bag Snowman Craft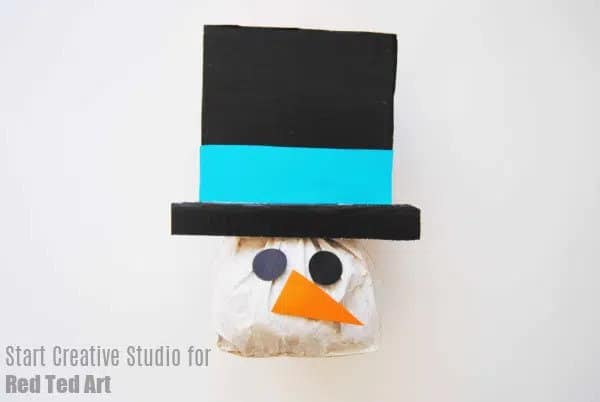 Super cute and easy paper bag snowman is a fun way to get crafty for Winter and recycle!
20. Snowman Coloring Pages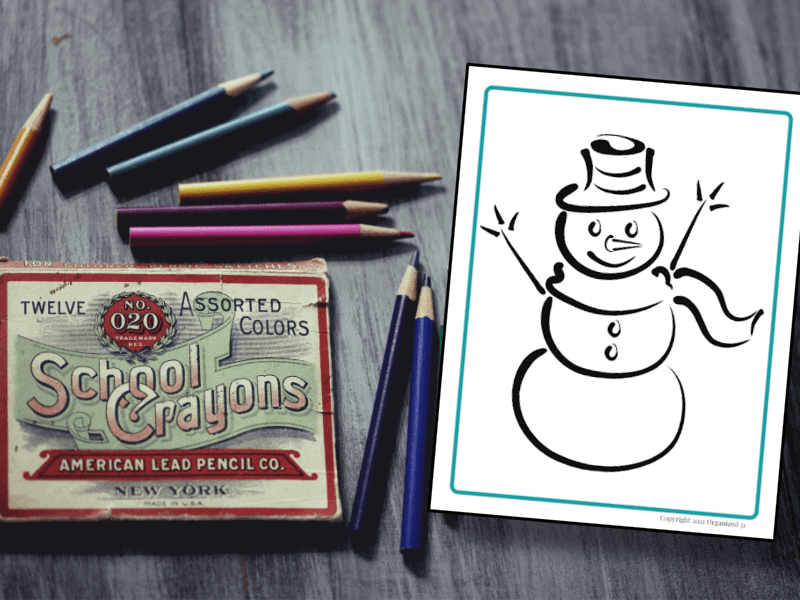 Celebrate the winter season with 6 free snowman coloring pages. There are six different snowman images that are perfect for coloring fans of all ages.
21. Mitten Craft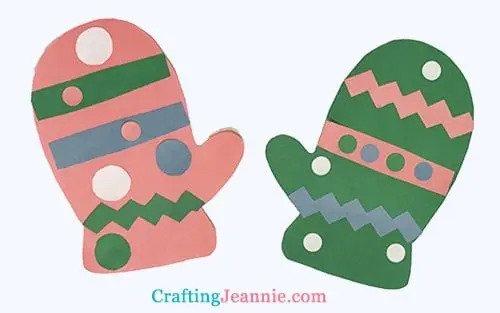 Need a Winter Craft for a group of kids? Quickly make the supplies for this Easy Construction Paper Mitten with step-by-step instructions and Free Printable Template!
22. Homemade Play Snow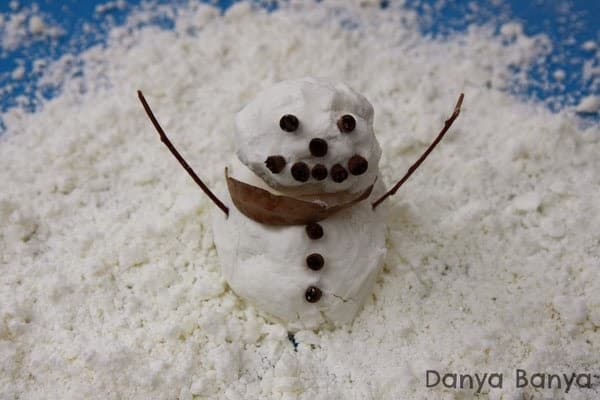 Learn how to make your own play snow (and build a play snowman!) for the kids who don't live where it snows or the days when it's too cold to go play in the snow!
23. Snowman Art for Kids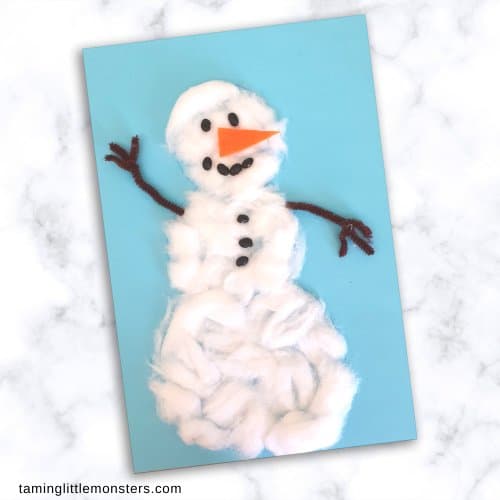 This snowman craft idea is easy to do with a class of toddlers and preschoolers. They'll adore exploring the different textures used in this Snowman Art for Kids and can take the opportunity to learn all about Winter.
24. Winter Hat Scratch Art Craft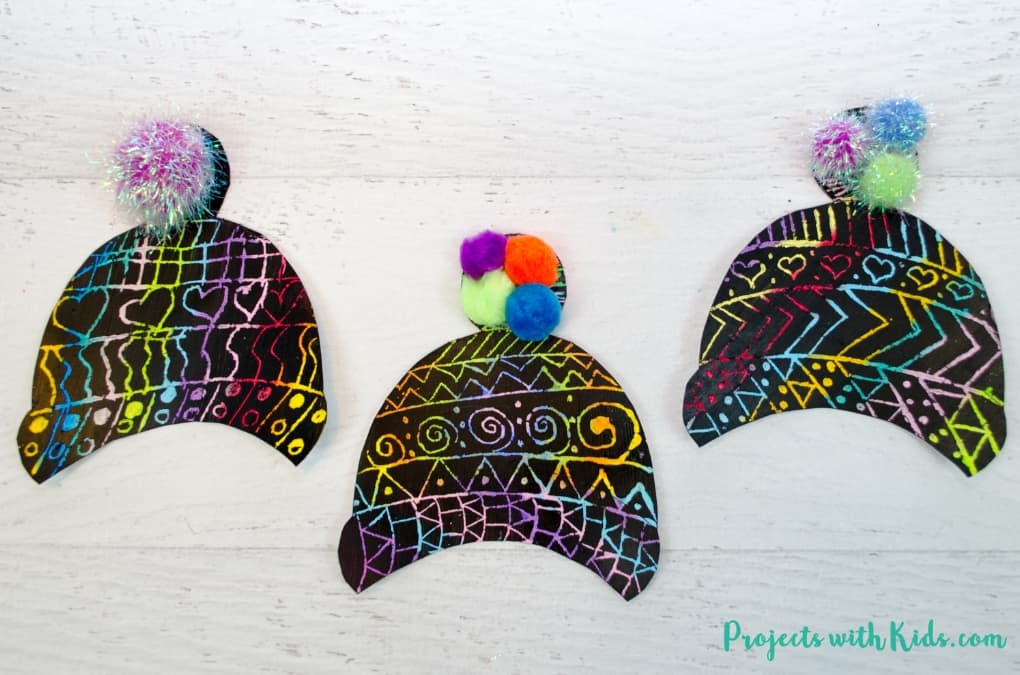 Scratch-art is so easy to do and so fun to create unique designs with, your kids will love getting creative and watching their winter hats come together!
25. Snowman Mason Jar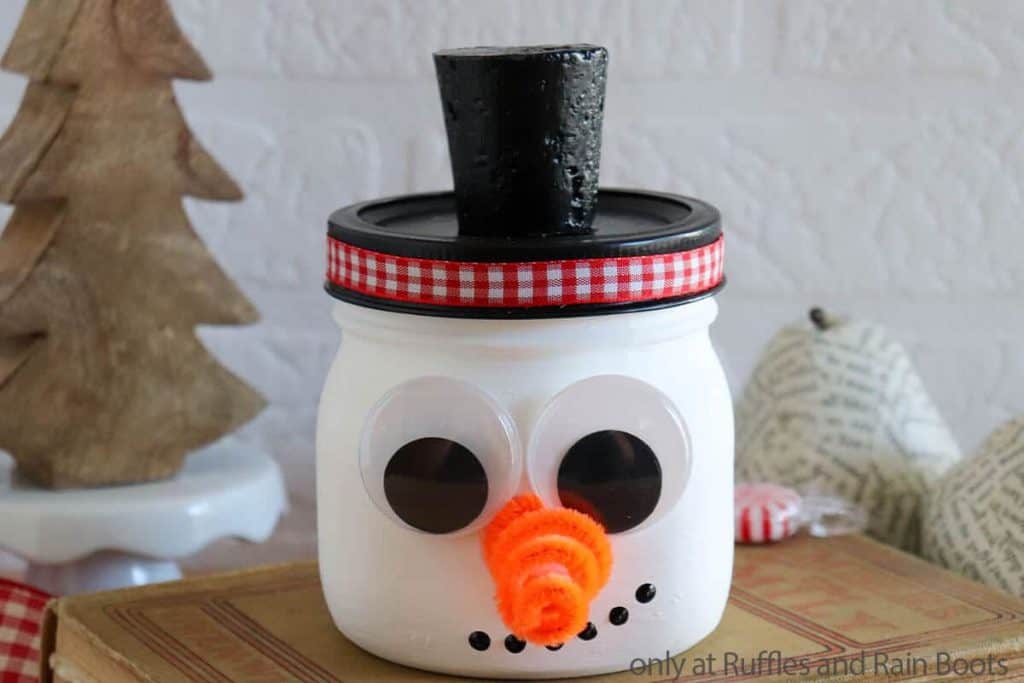 Having a quick and easy craft like this mason jar snowman around makes a fantastic way for the kiddo to feel a sense of accomplishment by making a gift or a decoration for the house.
26. Snowman Slime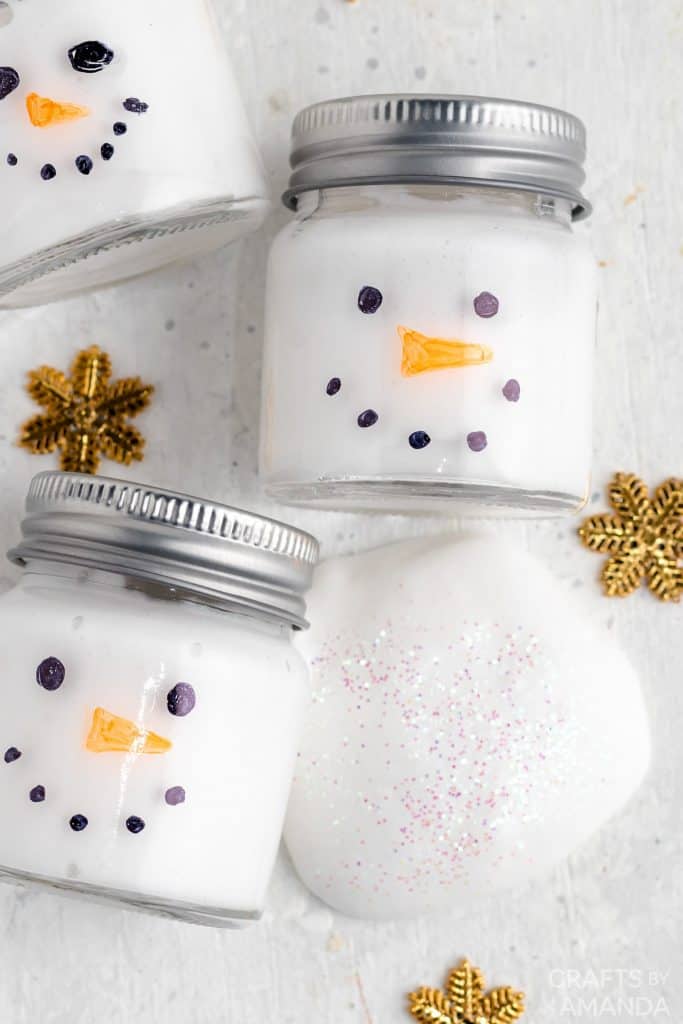 Slime is all the rage. It's squeezable, stretchable, and provides hours of sensory play. With winter in full force, it is the perfect time to create a simple and sparkly snowman slime!
27. Penguin Math Puzzles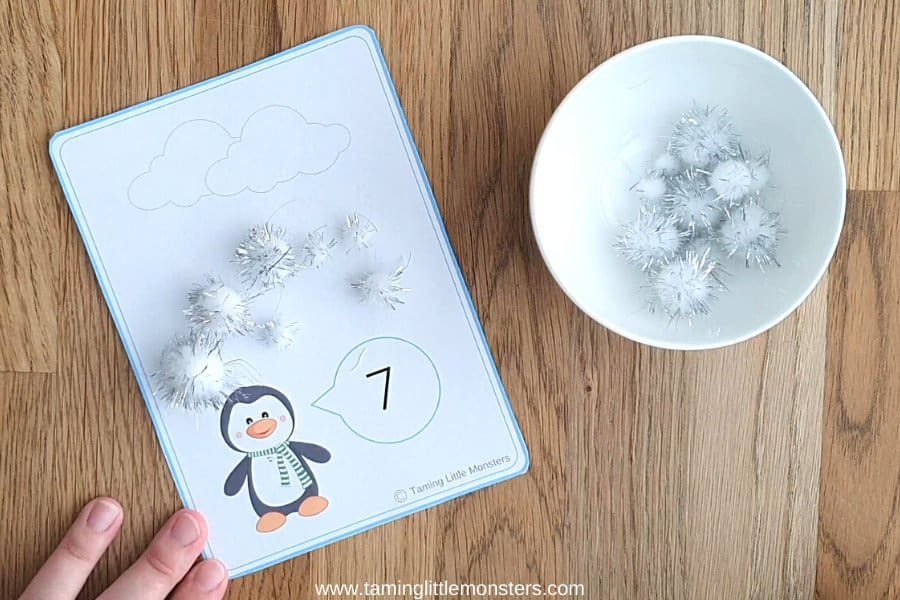 Get your copy of these free Penguin Math Puzzles Printable. Perfect for winter-themed math centers for preschool or kindergarten.
28. DIY Sock Snowman Craft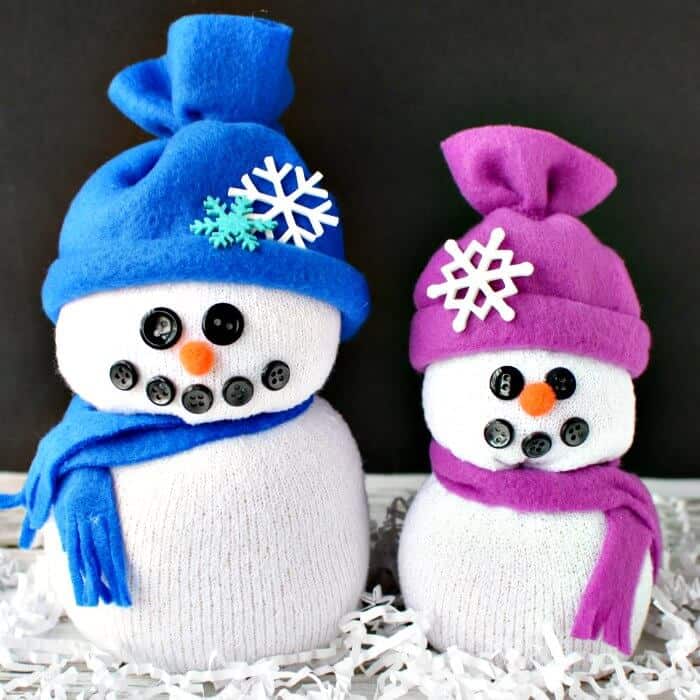 Keep the kids busy with this fun and simple DIY Sock Snowman Craft. This easy sock snowman is a blast to make and makes an adorable gift.
29. Waterless Snow Globes Kids Craft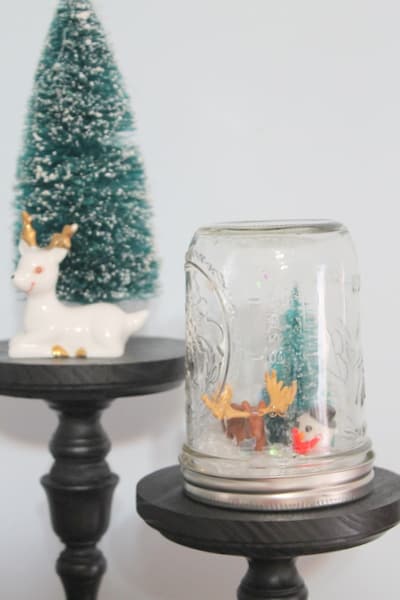 Follow this tutorial to make waterless snow globes for kids. These are safe and easy enough for kids to make with you!
30. Snow Paint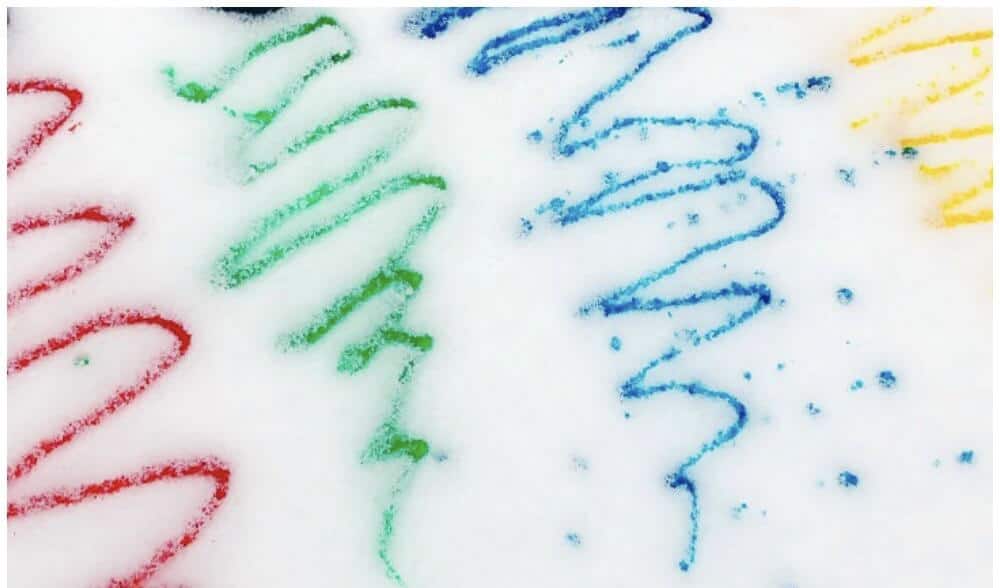 Learn how to make this 2-ingredient snow paint. It is ridiculously quick to make and the kids just love it! Click for the recipe and some tips for painting.
31. Resistant Snowflake Art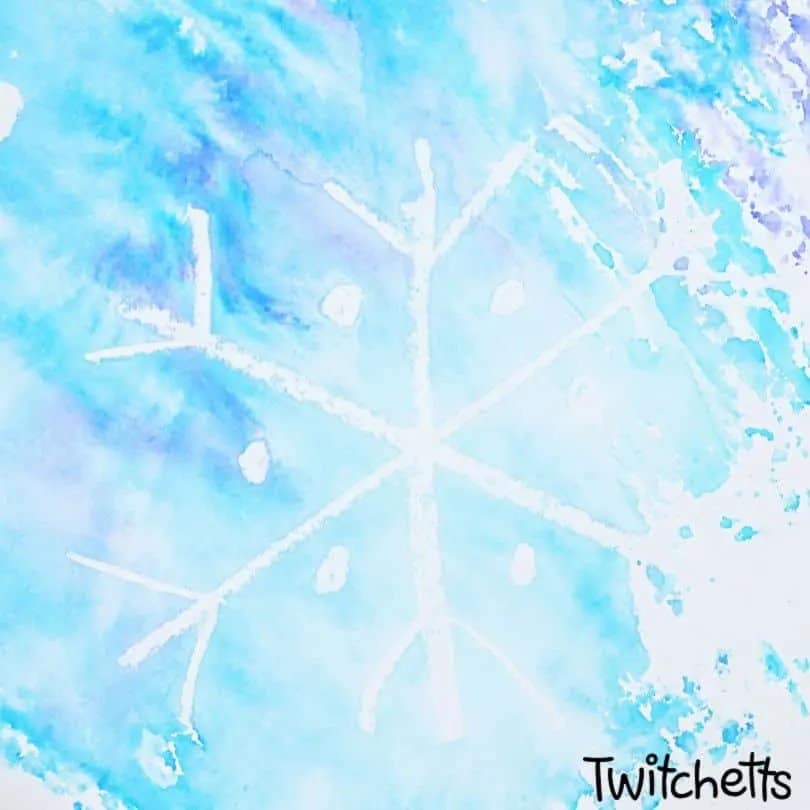 A snowflake art project that is perfect for kids of all ages. We use a fun twist that uses no watercolors. Less mess, more fun! Plus they're learning about color mixing.
32. DIY Yarn Pom Pom Snowball Fight Kit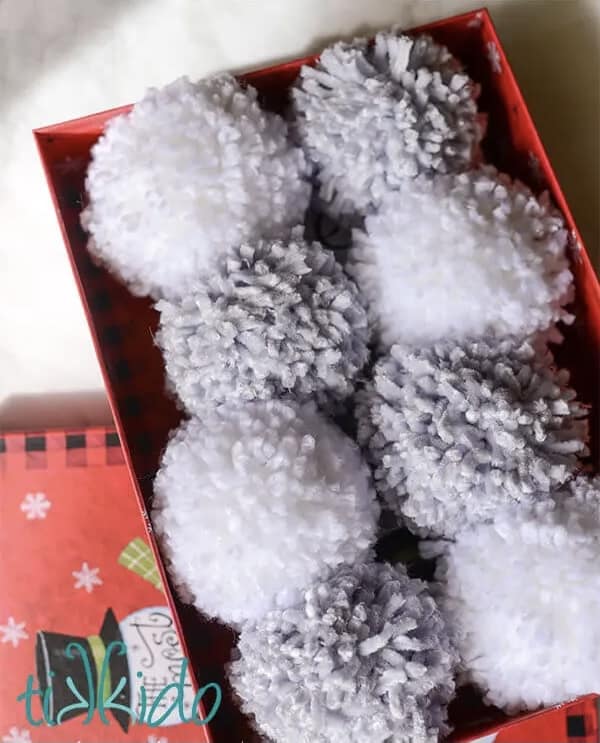 Make your own DIY Snowball Fight Kit! This snowball fight kit is the perfect Christmas craft for kids to do because it's as simple as making fluffy, soft yarn pom-poms.
33. Penguin Bookmark Corner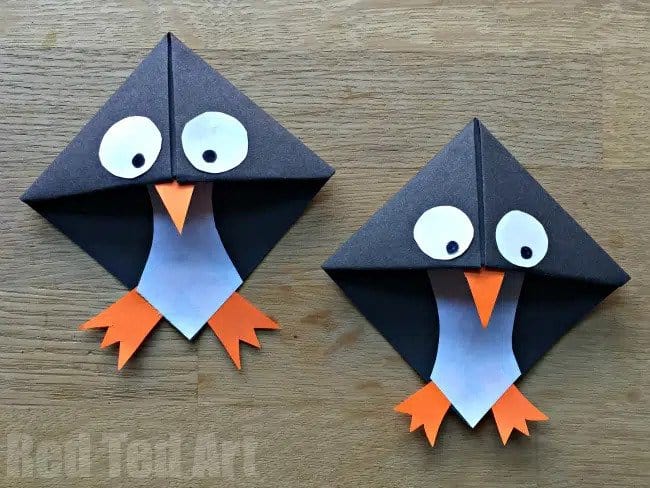 These penguin bookmark corners are a fun, easy, and useful craft for kids to do this winter!
34. Crystal Snowflakes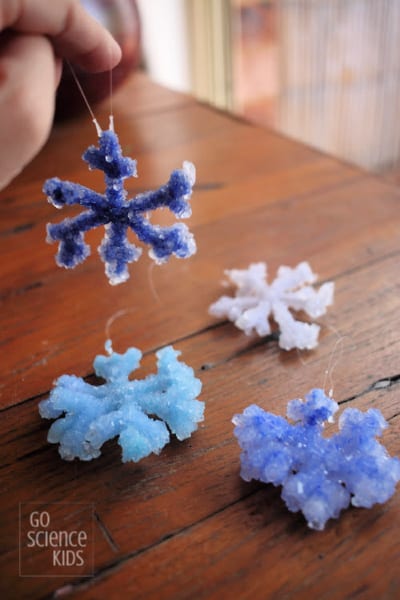 Try different experiments with your kids to see which one makes the best crystal snowflakes.
35. Upcycled Lids Snowman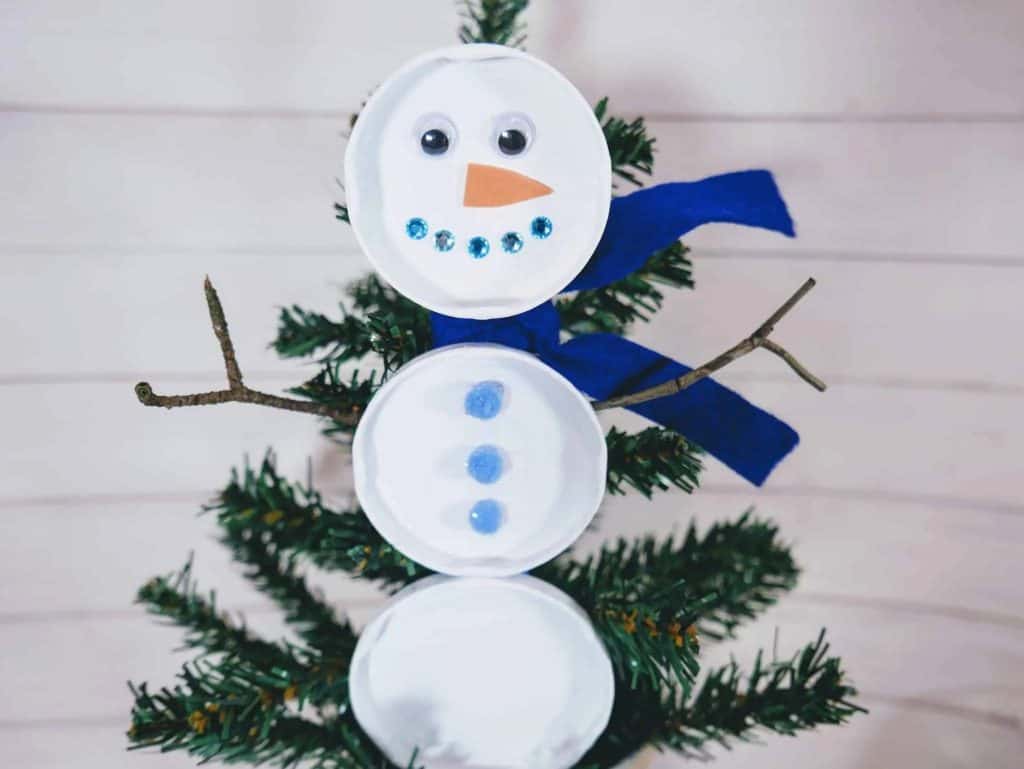 This upcycled snowman made from jar lids is an excellent craft to make with children, especially during the winter.
36. Winter Snowball Wreath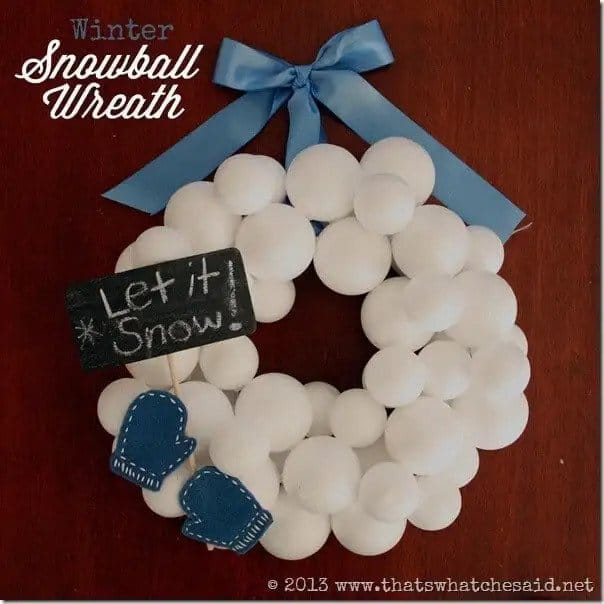 Kids will have so much fun making this winter snowball wreath with items you can get all at the dollar store!
37. Winter Magic Milk Experiment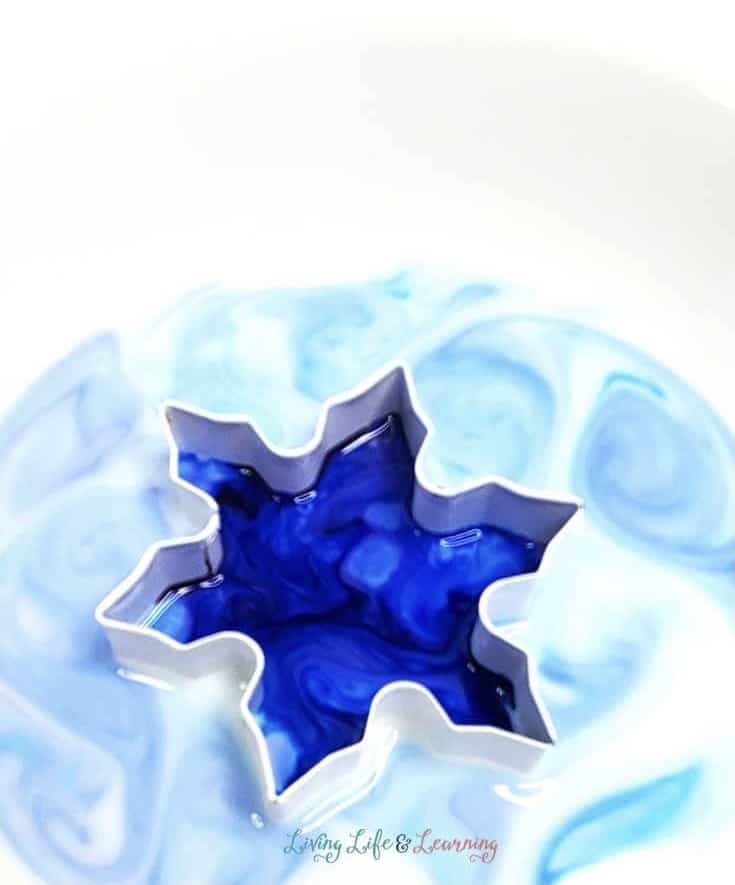 This fun winter-themed activity for the holidays, grab your milk, and create this winter magic milk experiment. It's fun to watch the effect of the soap on the food coloring to watch it disperse and mix together.
38. Paint Stick Snowmen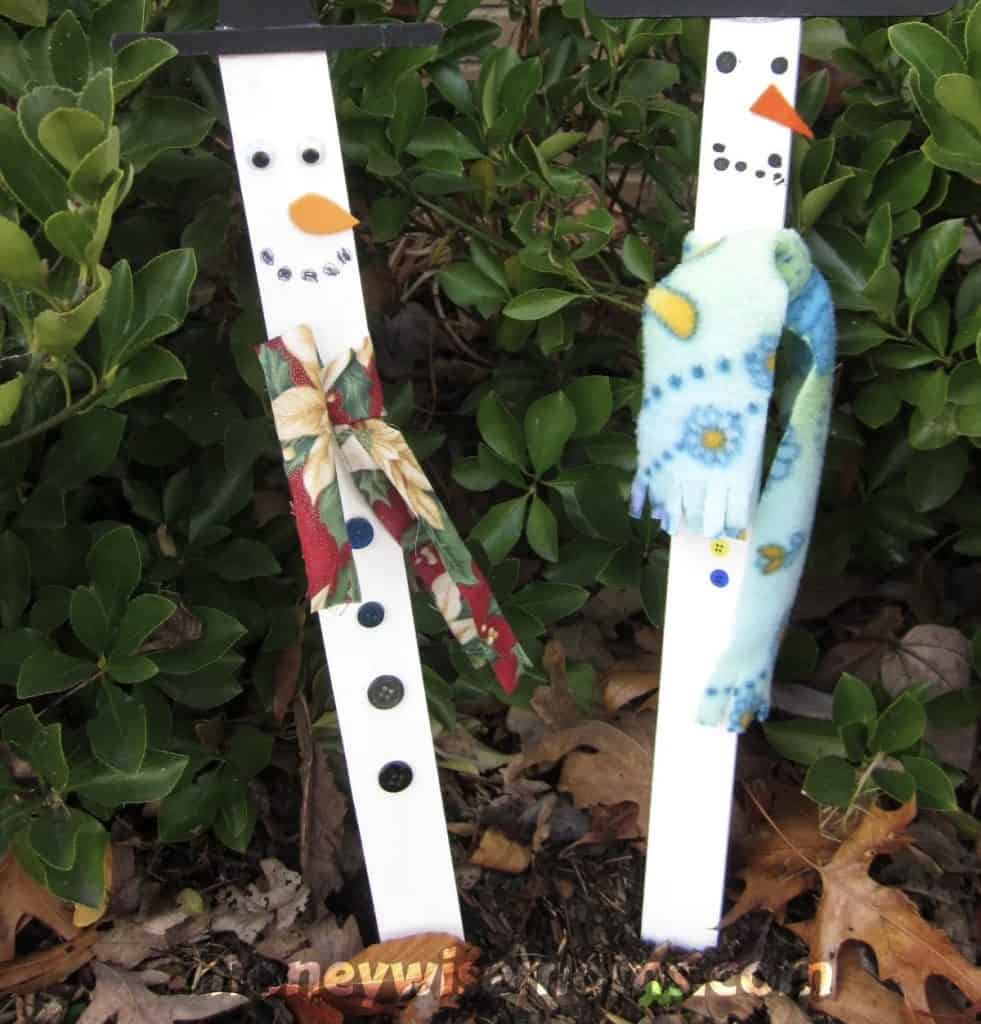 These Paint Stick Snowmen are a great way to use up little scraps and whatever bits & bobs you have around the house. Don't worry if you don't have these exact supplies. Just use what you have!
39. Potato Printing Penguin Cards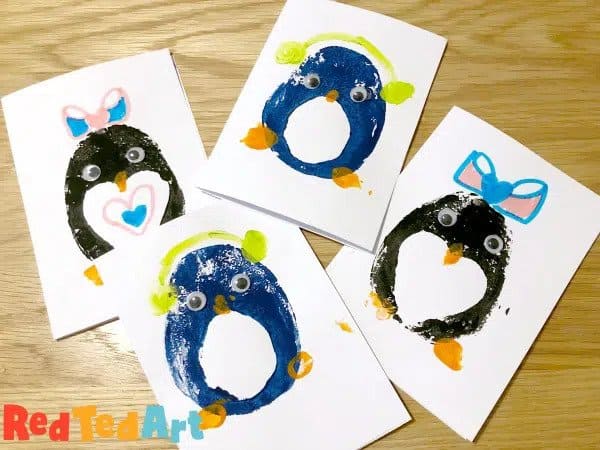 Easy potato print penguin cards make for the most perfect and cute "thank you card" for kids to make!
40. Beaded Pipe Cleaner Snowflakes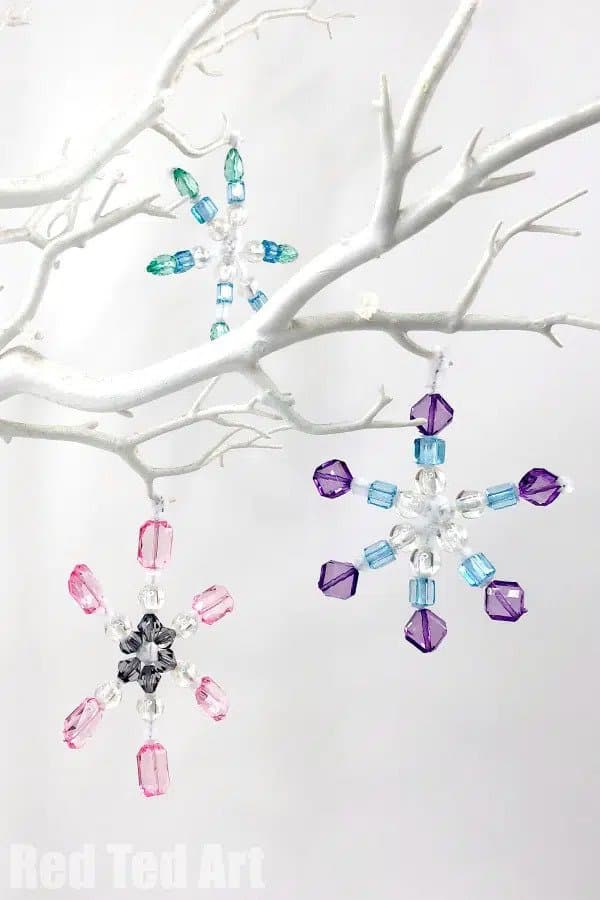 These easy pipe cleaner snowflakes will be much loved by both preschoolers and older kids!
Fun activities and crafts to keep kids busy this winter.
These ideas are perfect for winter or any time of the year.