Cute Bookmark Crafts for Kids
By: Vickie | Updated: 1st September 2022
Do you have a child who loves reading? If so, why not get them started on bookmark crafts? These are a fun way to keep track of where they left off in their book, and they can be really creative too. Check out some of the best ideas below!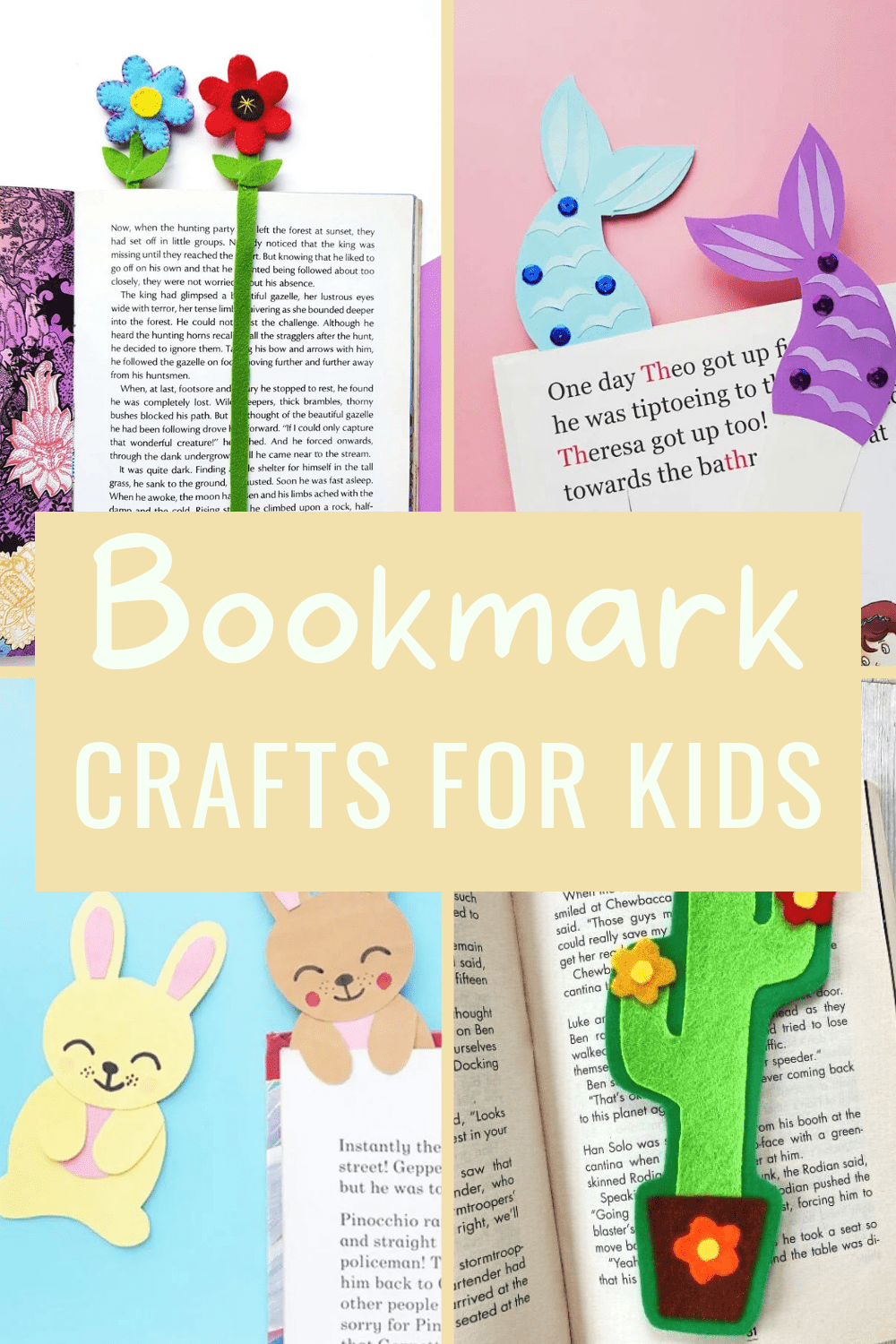 Even the youngest children can be encouraged to develop a love of reading and books by making their own bookmarks. Here are some simple, fun, and creative bookmark crafts that kids will enjoy making and using.
Not only are they functional, but they can also be fun and decorative. These 15 Cute Bookmark Crafts for Kids are perfect for any budding reader.
From simple designs that use basic supplies to slightly more complex projects, there is sure to be a bookmark craft here that every kid will love.
Cute Bookmark Crafts for Kids
These bookmark crafts for kids are the perfect way for kids to have fun making so many different kinds of bookmarks and then use them to read tons of adventurous books!
With everything from lightsaber bookmarks to mermaid tail bookmarks and so many more, there is something here that every child will love!
Bookmarks are a great choice for teachers that are looking for a fun classroom activity and parents looking for screen-free activities for their kids at home.
Some of these bookmark crafts are super simple, while others are a little bit more complex, but all can be made by children from preschool age right through elementary school.
Papercraft Mouse Bookmarks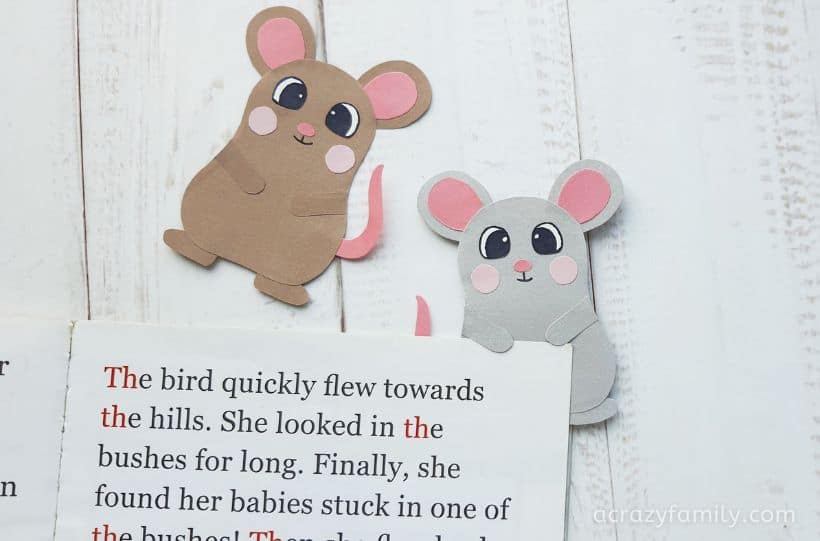 This mouse bookmark is both easy and cute, making it the perfect craft project for kids. It's a great way to keep them occupied and engaged, and they'll love having their very own personalized bookmarks.
Flower Bookmarks Craft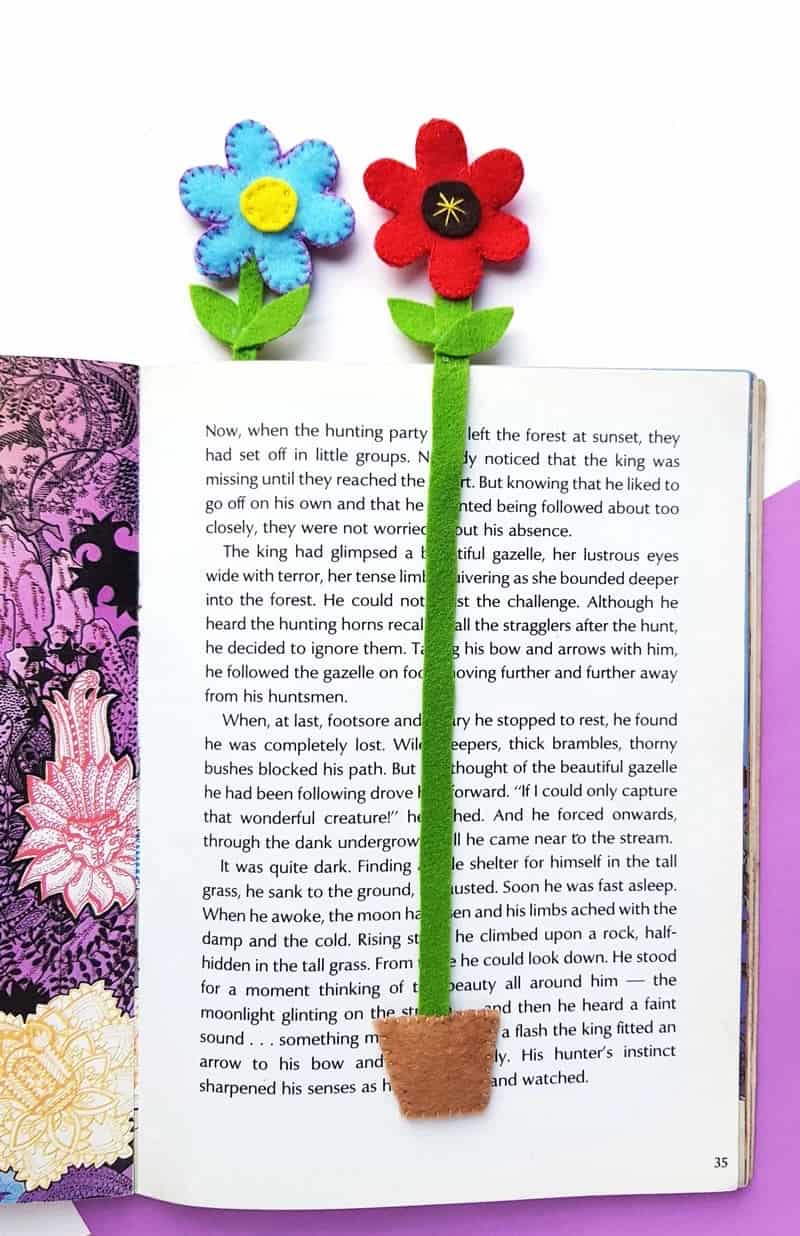 This adorable and quirky flower bookmarks craft features a "ribbon" that goes through your book, with the pot sitting and the bottom! It's a fun and easy craft to make! (get the tutorial from Moms and Crafters)
Felt Cactus Bookmark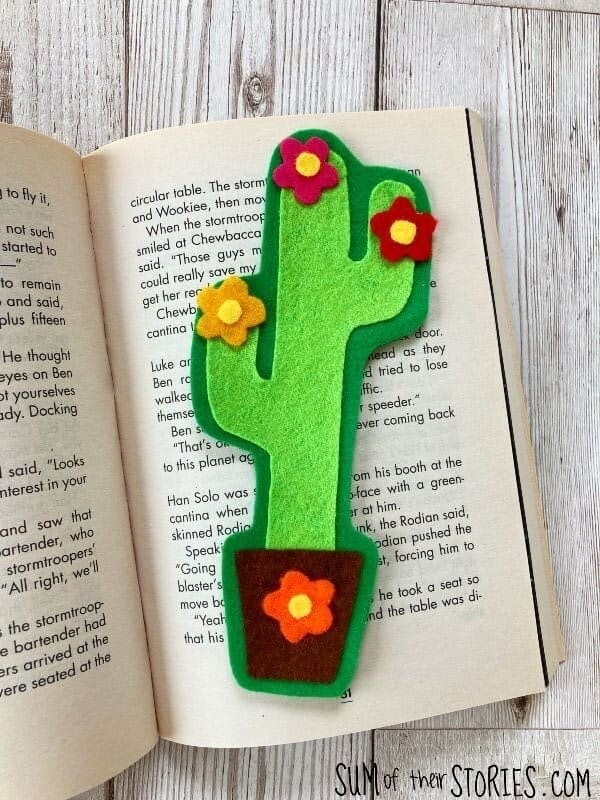 Here's a quick and easy summer craft that is fun for adults but easy enough for kids to make too, a felt cactus bookmark. (get the tutorial from Sum of their Stories)
DIY Bunny Bookmarks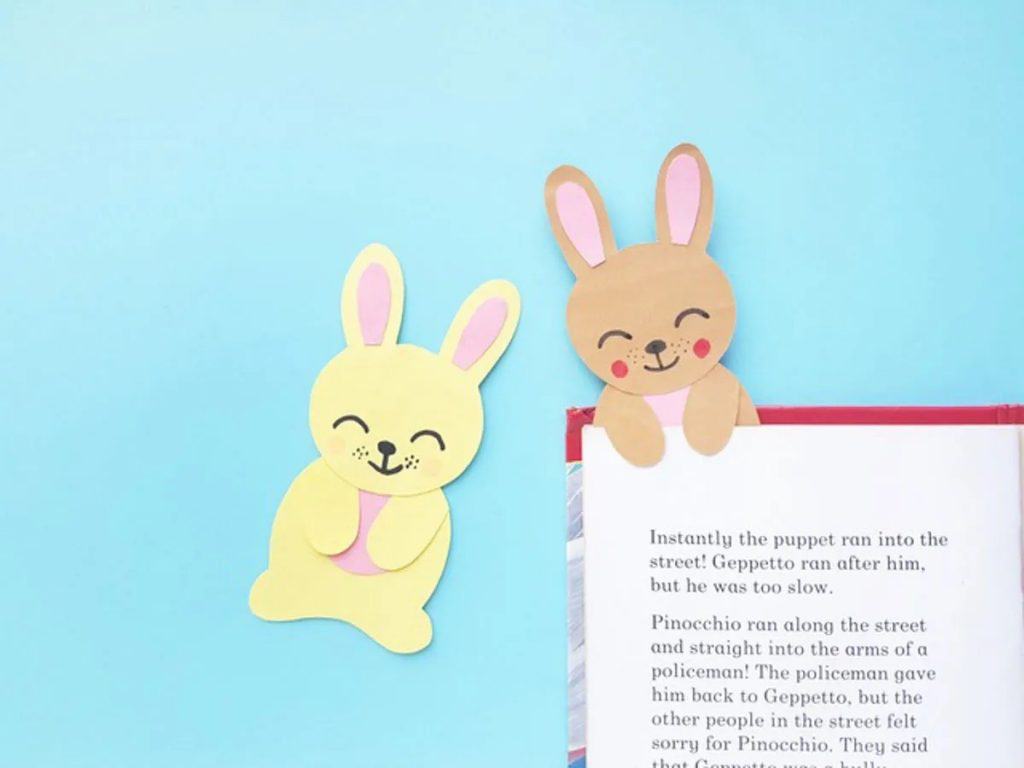 These DIY Bunny bookmarks are not only fun to make, but perfect to help make your place in your book. (get the tutorial from Frosting and Glue)
DIY Mermaid Tail Bookmark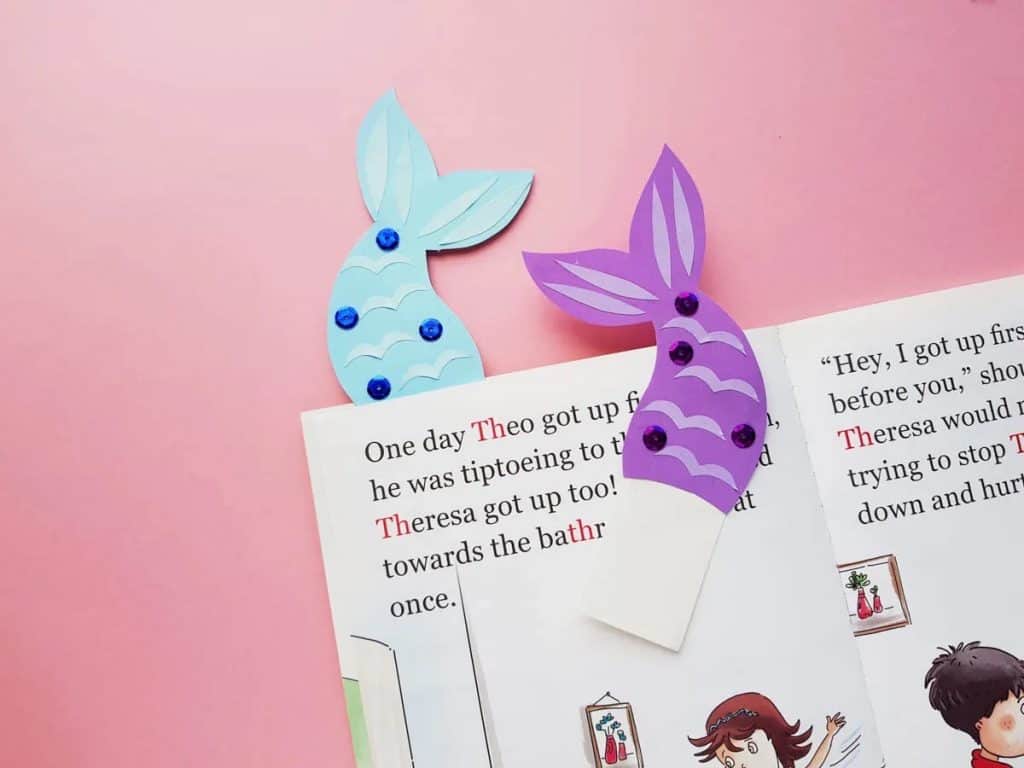 This DIY Mermaid Tail Bookmark craft is so fun to make, and it makes reading so much more magical! (get the tutorial from Frosting and Glue)
Minion Bookmark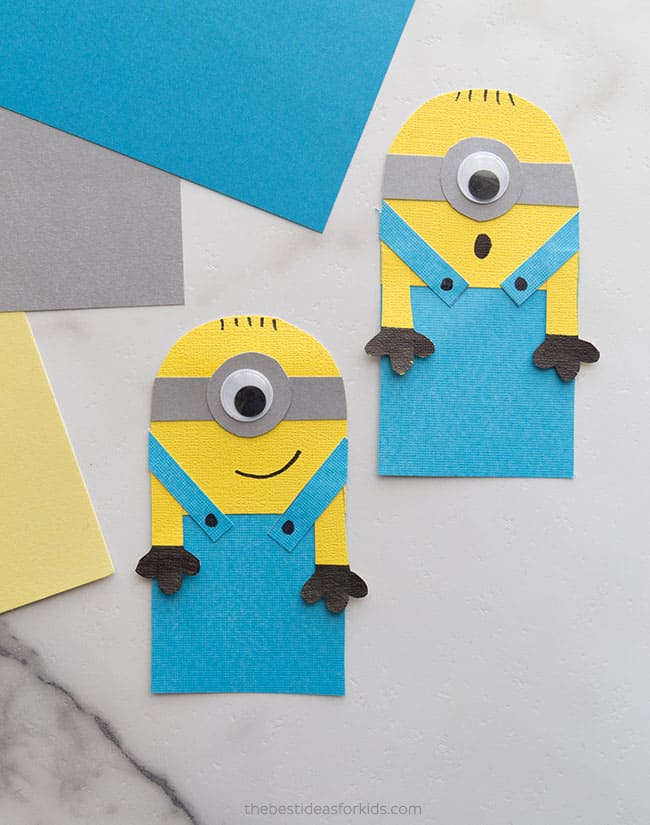 This adorable minion bookmark will hug your book to keep your place. The arms fold over the page and keep your place marked. Not only will you love using this bookmark, but you will love making it too! (get the tutorial from The Best Ideas for Kids)
Colorful Monster Paperclip Bookmarks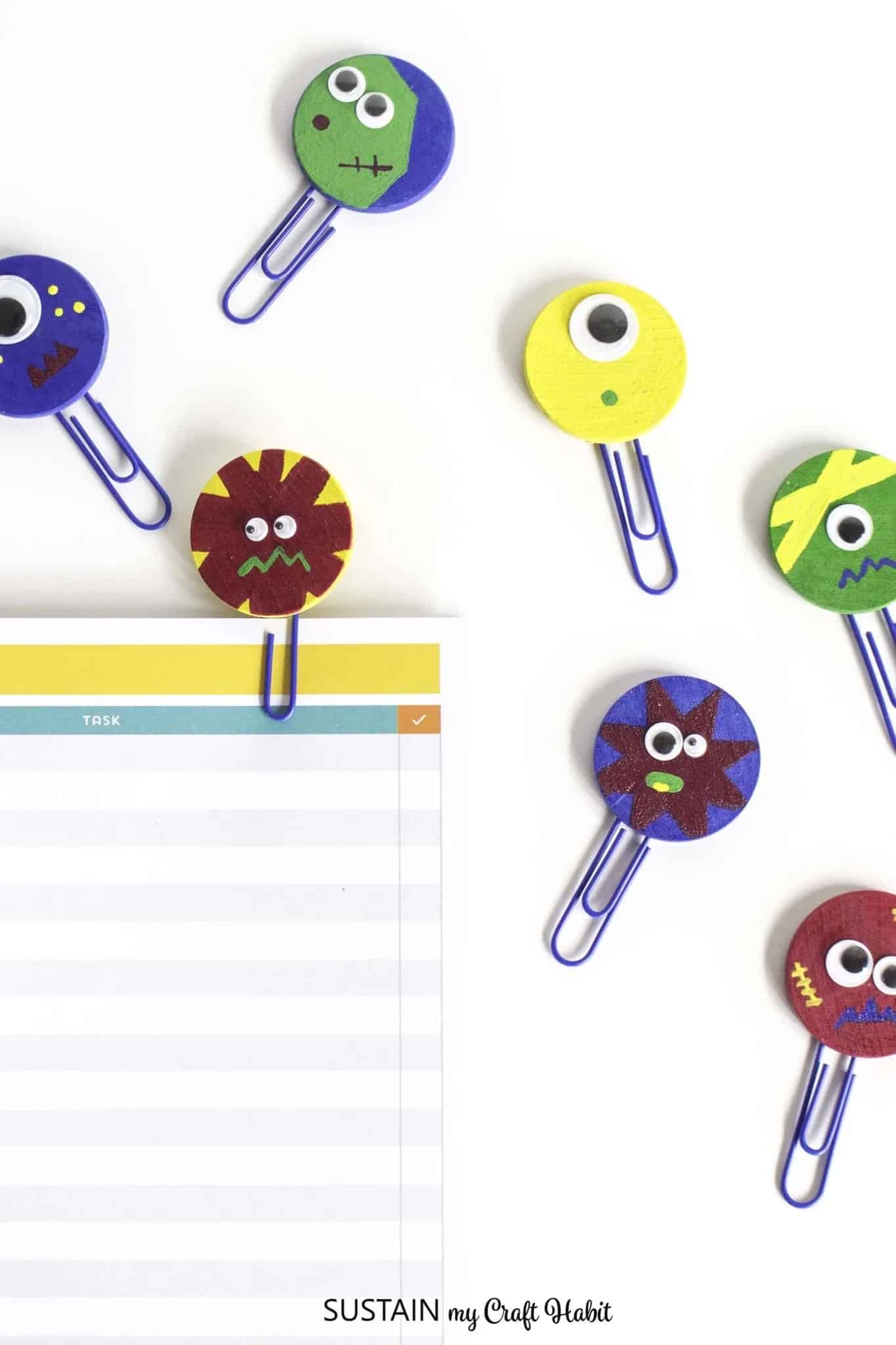 These DIY silly monster bookmarks for kids will make reading more enjoyable for all school-aged kids. (get the tutorial from Sustain my Craft Habit)
Bleeding Tissue Paper Bookmarks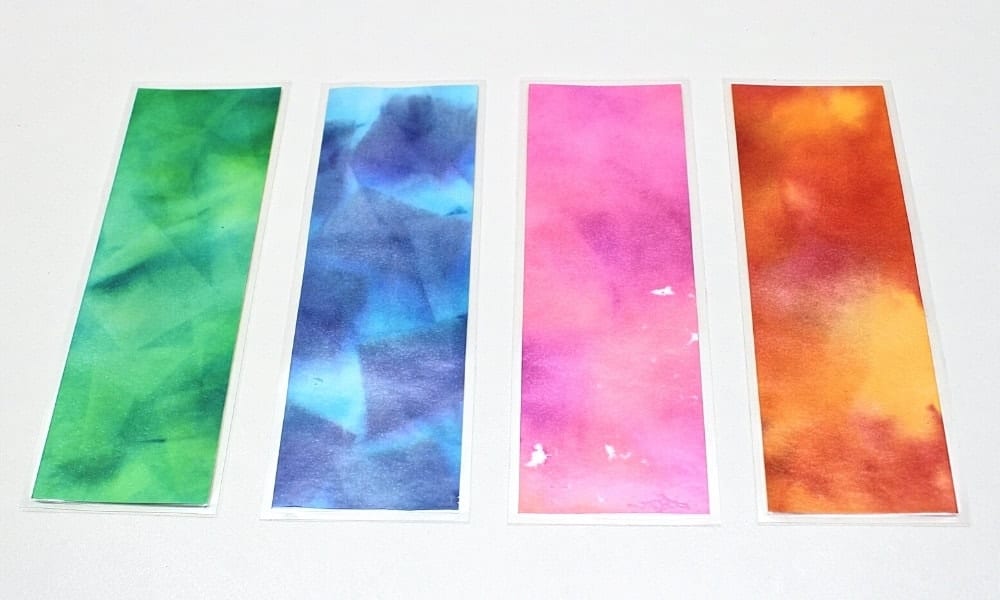 These easy bleeding tissue paper bookmarks are pretty, colorful, and fun to make! They're made using a process art technique that children of any age will love—and they also happen to make a great homemade gift for book lovers! (get the tutorial from The Craft at Home Family)
Origami Heart Bookmarks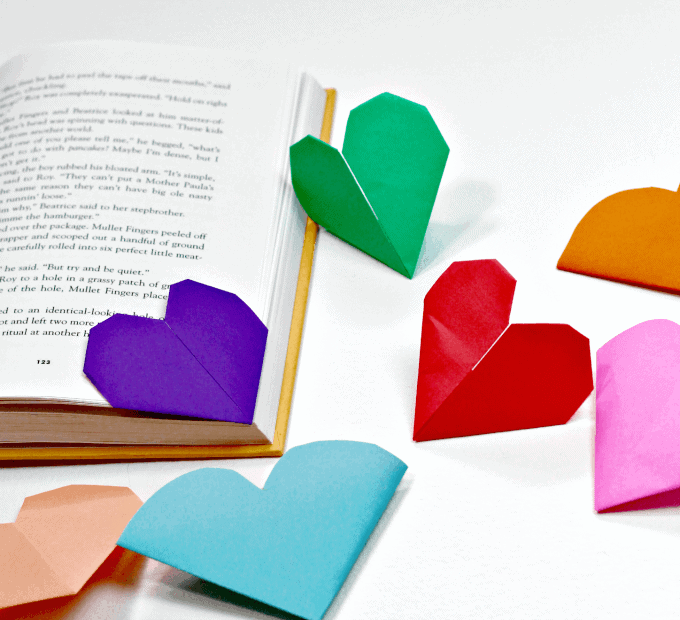 A good bookmark is essential to an avid reader and these heart bookmarks will advertise your love of reading. (get the tutorial from What do we do All Day)
Watercolor Bookmarks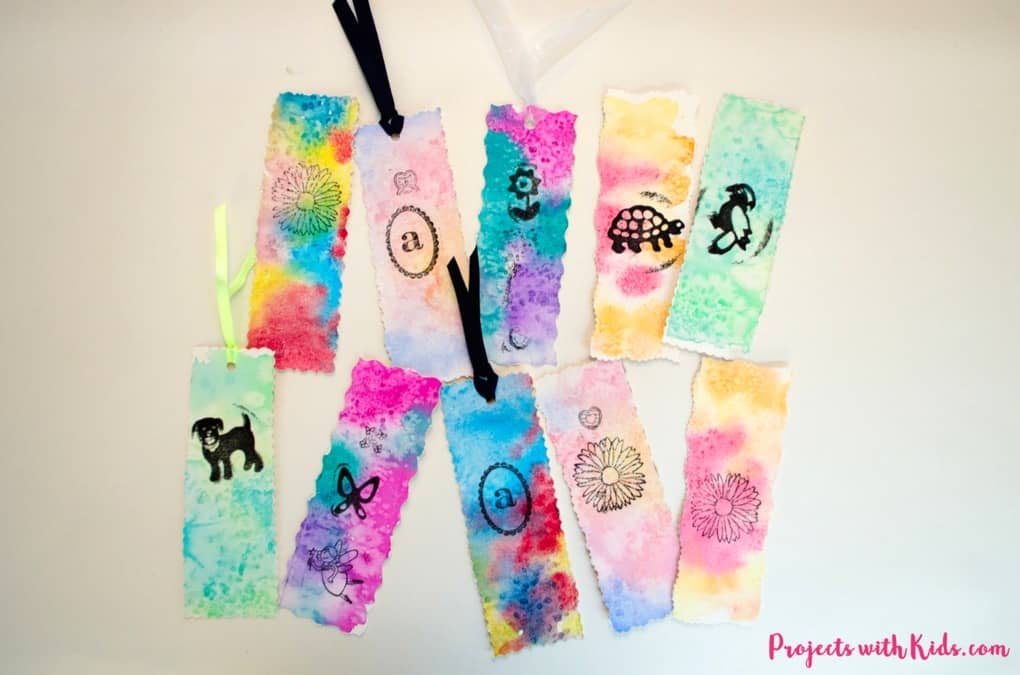 Kids will learn easy watercolor techniques to make these colorful bookmarks! Perfect for gift giving to friends and family. (get the tutorial from Projects with Kids)
Lightsaber Bookmarks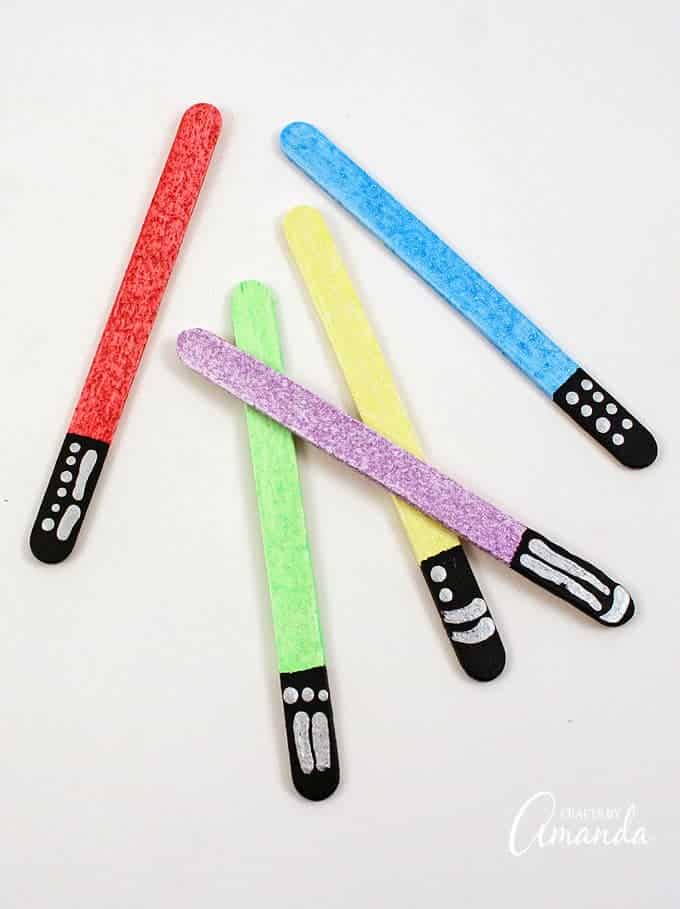 Keep your place in your favorite books by making glittery lightsabers in different colors! These lightsaber bookmarks are great for home or school. (get the tutorial from Crafts by Amanda)
Pressed Flower Bookmarks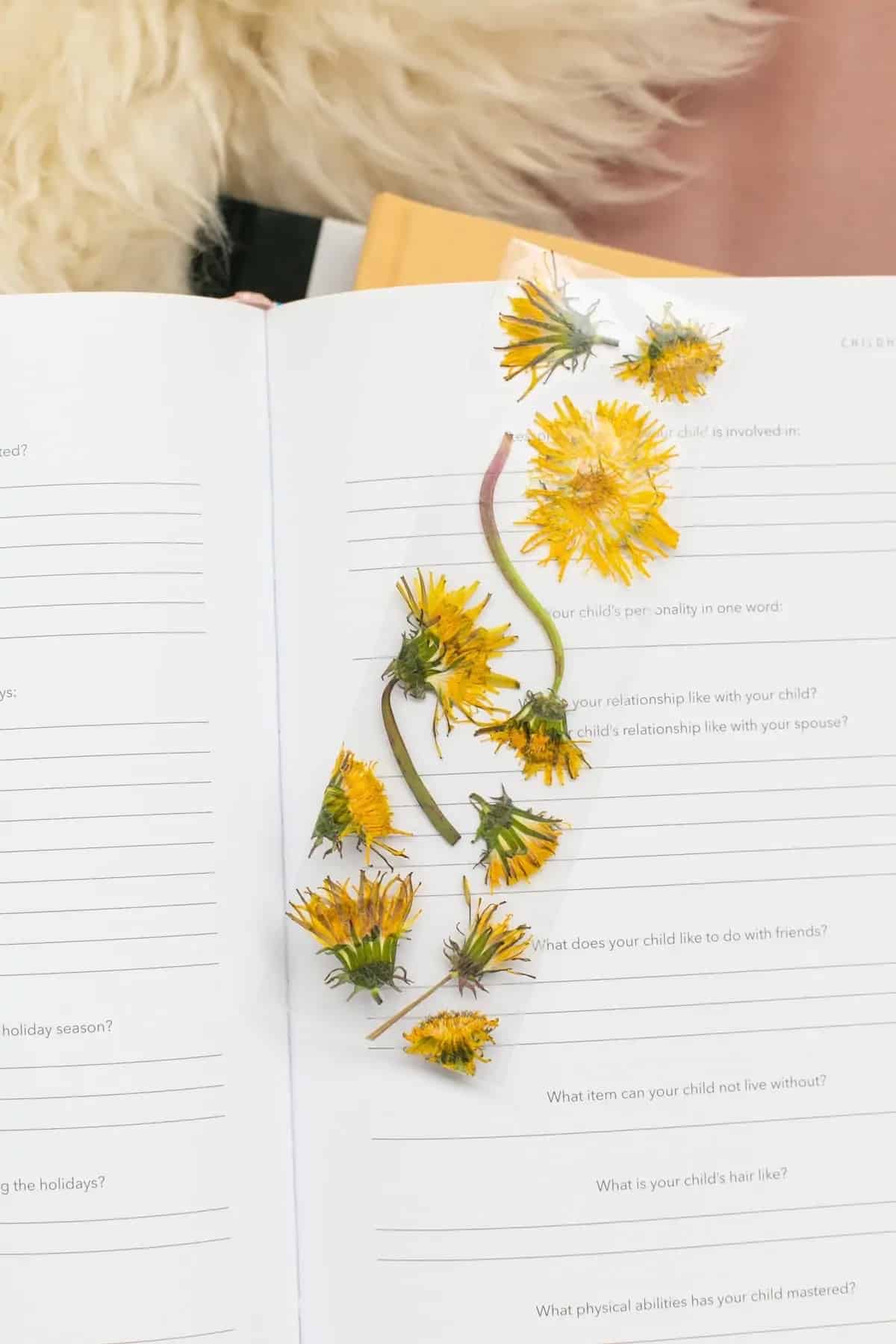 Try these pretty pressed flower bookmarks with your kids! They're simple to make and a perfect gift for teachers or grandparents. (get the tutorial from Lovely Indeed)
DIY Butterfly Corner Bookmarks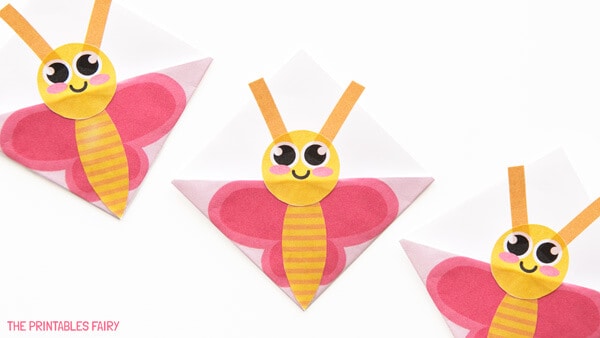 These bookmarks are not only the perfect craft for Spring, but can also be made in Summer camps, insect homeschooling units, Easter, or Mother's Day. (get the tutorial from Printables Fairy)
DIY Magnetic Bookmarks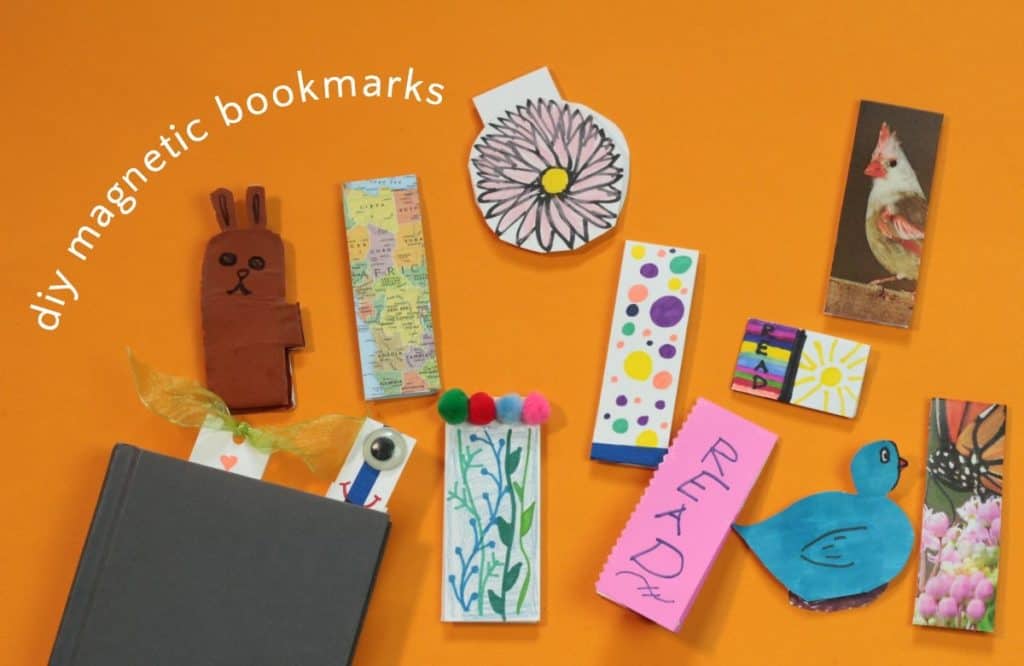 If you are a reader, you know that it is impossible to have too many bookmarks! In those rare moments when you and your kids are not reading, these DIY magnetic bookmarks make a great craft! (get the tutorial from What do we do All Day)
Easy Kid-Made Bookmark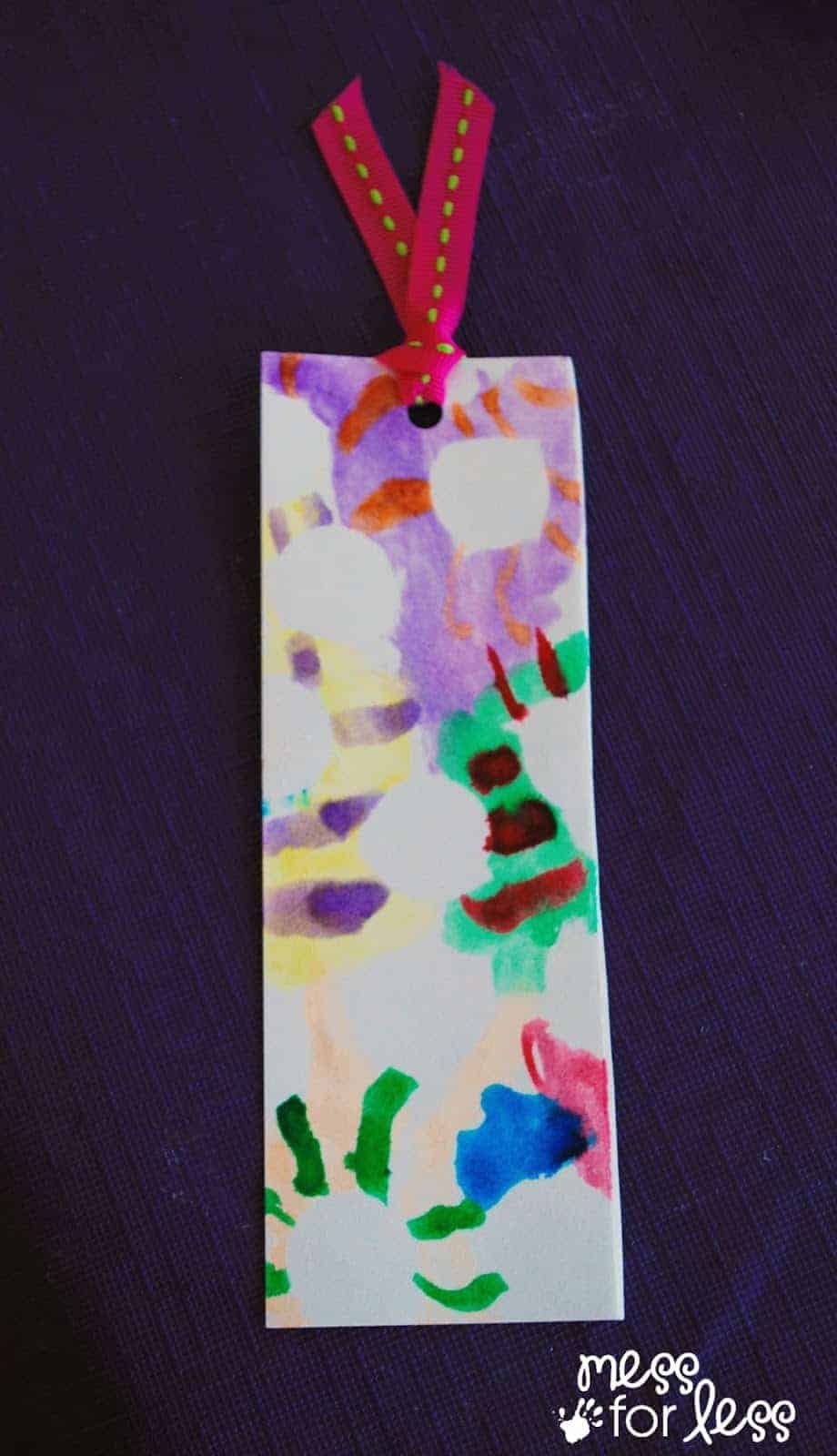 Put down the books and get out some watercolor paint and stickers for this Easy Kid-Made Bookmark! (get the tutorial from Mess for Less)
Melted Crayon Bookmarks
Looking for a fun way to use up broken crayons? Check out these melted crayon bookmarks! Using melted crayon shavings and wax paper, kids will love the process! (get the tutorial from The Salty Mamas)
More fun crafts for kids:
Did You Enjoy These Bookmark Craft Ideas?
Which craft is your favorite? Let us know in the comments below! And pin it to your Pinterest so you can come back to it again.