Unicorn Coloring Pages (Free Printable)
By: Vickie | Updated: 12th May 2023
These unicorn coloring pages are a perfect activity for the kids! From magical unicorns with rainbow manes and tails to dreamy castles, these coloring pages will surely capture their imagination. Print them out and get ready for some magical fun!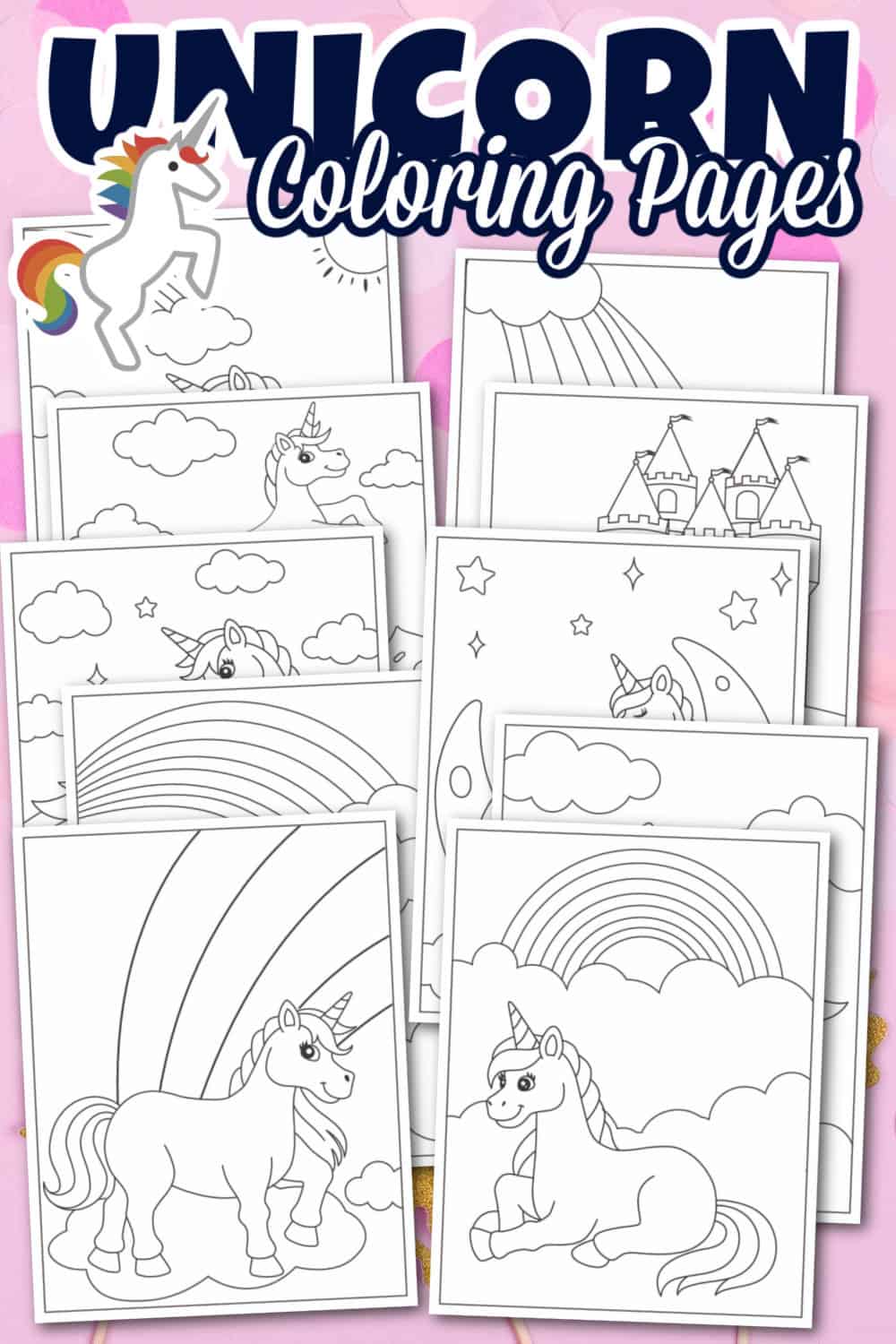 With ten adorable designs, and a selection of beautiful unicorns, from unicorns with stars and rainbows to majestic unicorns. This fun, cute, and FREE set of unicorn coloring pages will provide your little ones with hours of creative fun.

These unicorn coloring pages are perfect for parties, too. Print out a stack of them and let the kids go wild! They'll love using glitter, markers, and crayons to create beautiful masterpieces that will bring the story of unicorns to life.
So don't wait any longer – get your kids coloring these fun unicorn pages and watch as they explore a world of colorful unicorns! And don't forget to check out our other free printables for kids while you're here!
Why you'll love these:
They're free, so there is no need to spend money on coloring books.
You can print as many copies as you need.
It keeps the little ones entertained for hours.
Kids will love these adorable mythical unicorns!
Printing The Coloring Pages
These coloring pages are free, so there's no reason not to give them a try! Especially when coloring is a fun activity for children that also helps to develop fine motor skills, improve color and shape recognition, and practice their hand-eye coordination.
To get your free coloring sheets, click the link to download the pdf file. Then print as many of these little guys as you need! (Terms of use: free for personal / classroom use.)

Then give the kids some crayons or coloring pencils, and let them get coloring!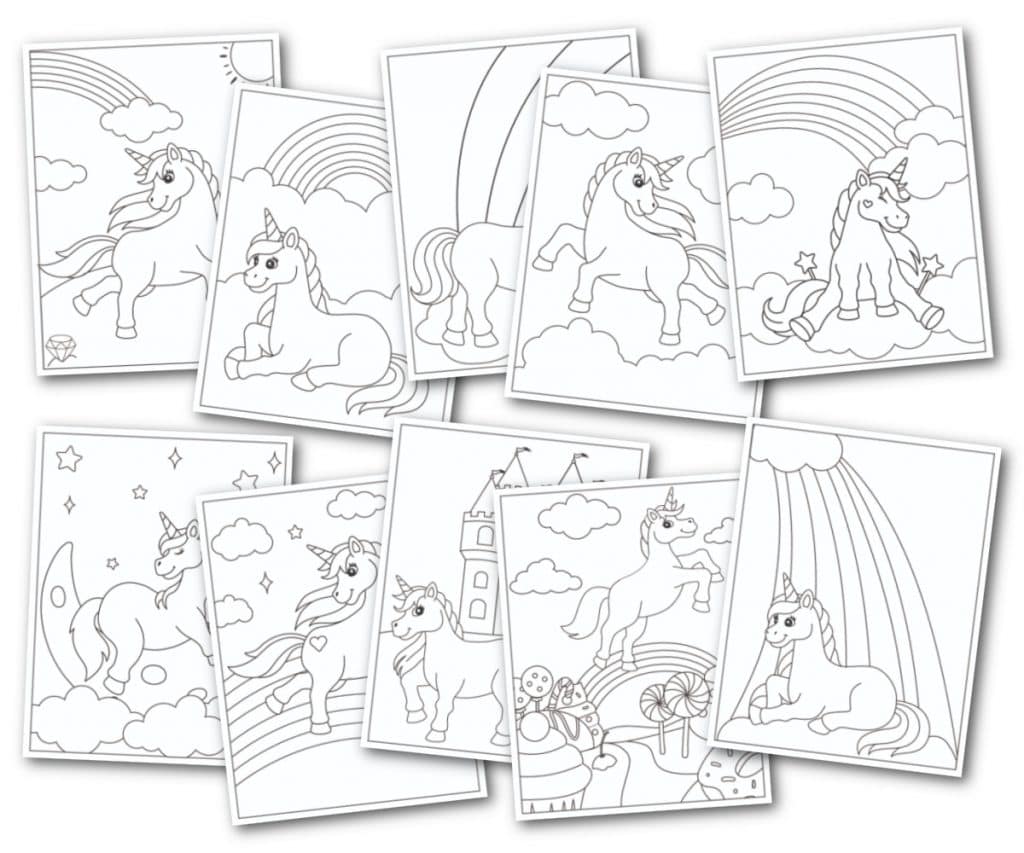 After printing, you could make these even more fun by:

1. Using watercolor paints.
2. Using markers, stickers, or glitter.
3. Creating your own coloring and activity book.
4. Print the sheets and laminate them so they can be reused.
More Fun Coloring Pages
I hope you and your children enjoy these coloring pages as much as we do. And if so, please let us know in the comment section below. We'd love to hear what you think about them!