Build Confidence in Kids With the Mermaid Affirmation Coloring Pages
This post and its photos may contain affiliate links. As an Amazon associate, I earn from qualifying purchases.
The shows kids watch, the books they read, the friends they play with, the school they go to can influence a child's life in a big way. This may seem daunting but be encouraged that your role as a caregiver in their lives is more significant.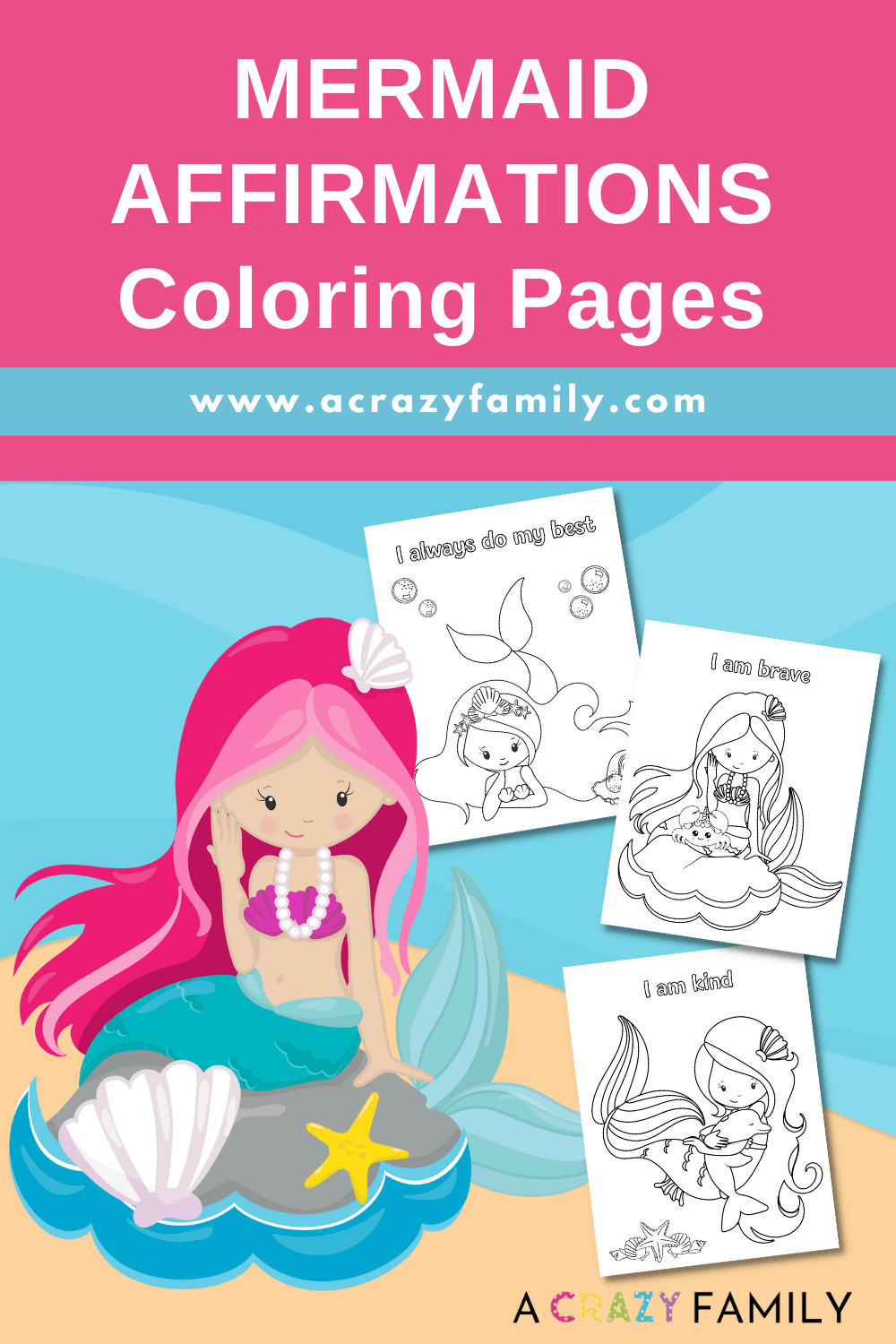 Empowering kids to step out in confidence is something that needs nurturing at a young age.
One way you can do this is through this sweet Mermaid Affirmation Coloring Pack.
The coloring pack includes ten coloring pages, a mermaid illustration to color, and an affirmation on each page.
How to use the Mermaid Affirmation Coloring Pages
While your child may color as many pages as they want, it is recommended to do a sheet each day or every few days.
Please encourage your child to color the picture on the sheet and, while coloring the affirmation for that page, read it aloud and color each letter.
You could also play themed songs or consider looking through my site or even Pinterest for themed crafts to go along with each affirmation.
For example:
While coloring the "I can do hard things coloring sheet," you could play Jack Hartmann's "I Can Do That!".
For a craft idea, consider trying this DIY Toy Catapult Stem Activity.
If your child is learning how to tie shoelaces for the first time, remind them that they can do hard things. Hard things become easy with a bit of practice.
Reinforcing an affirmation in different ways helps a child understand how to put that affirmation into practice in their everyday situations.
Recommended paper to use to print the Mermaid Affirmation Coloring Pages
I would recommend using white multi-purpose paper for the coloring sheets.
You could also print out each sheet on white cardstock paper and use each affirmation as a poster to hang in your child's room—a visual reminder to encourage them daily.
These would also make great pass-out sheets at a birthday party, neighborhood get-together, or playdate with friends.
Don't forget to share this post with friends and family.
PRINT & DOWNLOAD INSTRUCTIONS
Printing this activity pack is easy. To start, click on the link to download. A new window with a printable pdf will appear and you can proceed to print the PDF file. We highly suggest you save the document somewhere on your hard drive where it is easy to find so you can print it again and again.