Whether you enjoy hosting parties at your home or just love whipping up a good cocktail after a long day at work, having a home bar would be a great addition to your home.
And setting up your own home bar is easier than you may think. Simply stock up on some basic equipment, designate an area in your home for the bar, and grab a few bottles of spirits, and you're on your way to creating an amazing entertaining space in your home.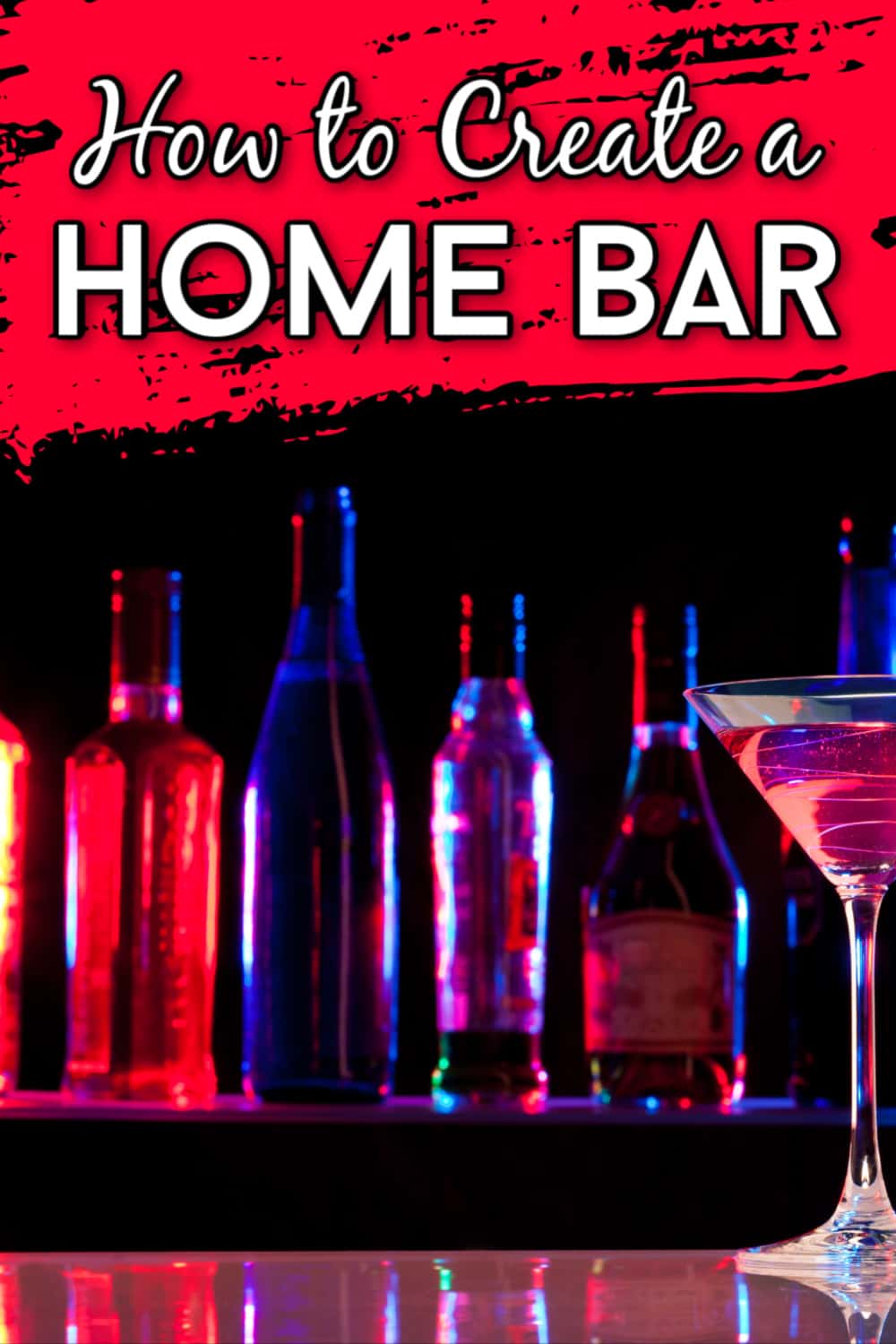 Keep reading to learn how to create an amazing home bar in no time.
*Please note that this article contains affiliate links. You can read my full disclosure at the bottom of the page*
Pick a Spot
The first step to creating a bar in your home is to pick the perfect spot.
Ideally, your home bar should consist of a refrigerator, freezer or ice maker, sink, a cabinet for your liquor bottles, storage for bar tools, and shelving for your glassware.
A bar with seating is another popular aspect of a full home bar.
While having a bar with seating and liquor storage space is ideal, a full bar in your home isn't essential to creating an awesome bar area.
The most essential piece of any home bar set-up is a place to store your spirits. Liquor should be stored in a cool, dry place that doesn't see direct sunlight. So, finding a great cabinet to store your liquor is the first step to setting up your home bar area.
Stock up on Barware
The equipment needed to create a variety of cocktails is fairly minimal.
That means you can easily stock up on basic barware and have everything you'll need to make most cocktails. Here are a few items that are essential to your home bar:
Cocktail shaker
Jigger
Muddler
Bar spoon
Strainer
Ice cube trays
Other great tools to consider for your home bar are a blender, citrus peeler, and citrus press – especially if you enjoy drinking tropical or fruity cocktails on a regular basis.
Don't Forget the Glassware
You can't have an amazing home bar without the proper glassware in which to enjoy your cocktails. The number of glasses you have stocked in your home bar will depend on how you plan to use the bar. If your bar will be a simple, everyday home bar for your adult family members, a small set of three basic glasses would be perfect.
Stock your bar with a set of short glasses, tall glasses, and glasses with a stem.
If you plan on using your bar as an entertaining space, your selection of glassware should be larger. Consider how many guests you entertain at each event, then stock your shelves with that number of each basic type of glass.
The type of glassware you have on hand will also depend on the type of drinks you enjoy on a regular basis.
If you love a nice glass of wine, be sure to invest in a nice set of wine glasses. Or if your guests love your margaritas, don't forget to stock your home bar with a fun set of margarita glasses for your next party.
Add the Liquor
While it may seem like you'll need a fully-stocked bar to make the most of your home bar space, you really only need a handful of basic spirits to create a variety of amazing cocktails at home.
The most important thing to consider when stocking the liquor in your bar is to only purchase alcohol that you and your family members enjoy drinking. There is no point in adding a bottle of whiskey to your home bar if no one will ever drink it!
Start by adding these basic spirits to your home bar and build upon your collection as you become a more experienced cocktail maker:
White rum for daiquiris and mojitos
Gin for martinis, gin and tonics, and Tom Collinses
Vodka for screwdrivers, tonics, and martinis
Bourbon for Manhattans, whiskey sours, and old fashioneds
Tequila for margaritas, sunrises, and palomas
Pick Your Mixers
A great cocktail can't be made of liquor alone. You'll also need a handful of mixers to create your favorite drinks. These basic mixers can be used for a variety of cocktails:
Cointreau
Red vermouth
White vermouth
Bitters
It's also a good idea to have some other common mixers on hand for mixed drinks. In your refrigerator, consider having fruit juice, club soda, cola, lemon and lime juice, and simple syrup.
Invest in a Recipe Book
Keeping a cocktail recipe book behind your bar will be a lifesaver. In addition to having a reference on hand in case a guest asks you to make a drink you've never made before, a recipe book can also help you practice your cocktail making skills and learn new drinks.
Look for a book that offers a good selection of basic recipes, as well as information about the chemistry behind spirits and mixers to really make the most of your time behind your home bar.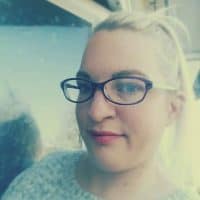 Vickie Louise is the Founder and Editor-in-Chief of A Crazy Family. She is a stay at home mom of a little boy with a big personality. After having her son, she realized how important it is for moms to take care of themselves, physically and mentally. Vickie believes in the power of using social media and her online presence for good and is thrilled to provide you with a space to celebrate all that is awesome (and a little crazy) in the world.