35 Romantic Valentine's Day Recipes For Love
This post and its photos may contain affiliate links. As an Amazon associate, I earn from qualifying purchases.
Are you looking for the best Valentine's Day recipes for the one you love? We have the perfect list for you! These desserts, snacks, and even a few drinks, will put you in the right mood for love.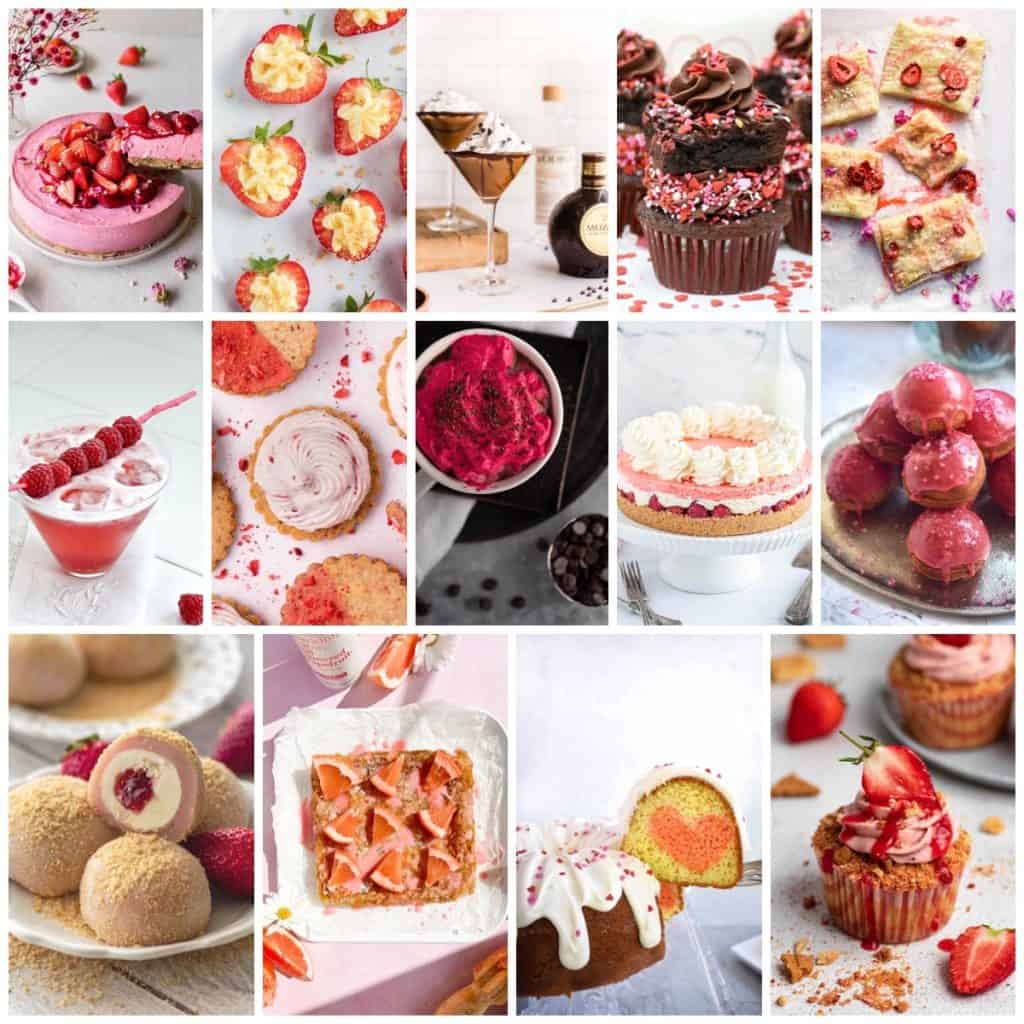 What Valentine's Day treat should I make?
You should make something romantic and deliciously sweet for your Valentine's Day dessert or snack. Something that's easy to decorate, like cupcakes or cookies, would be ideal and served with a pink cocktail or latte. See this list of recipe ideas for more inspiration.

Now you are ready to celebrate romance! These Valentine's Day recipes are delicious and pretty. Let us know your favorite in the comments or on our social media.

Too busy to make these right away? Pin this post to your favorite board on Pinterest for when you're ready!
Easiest To Make Valentine's Day Desserts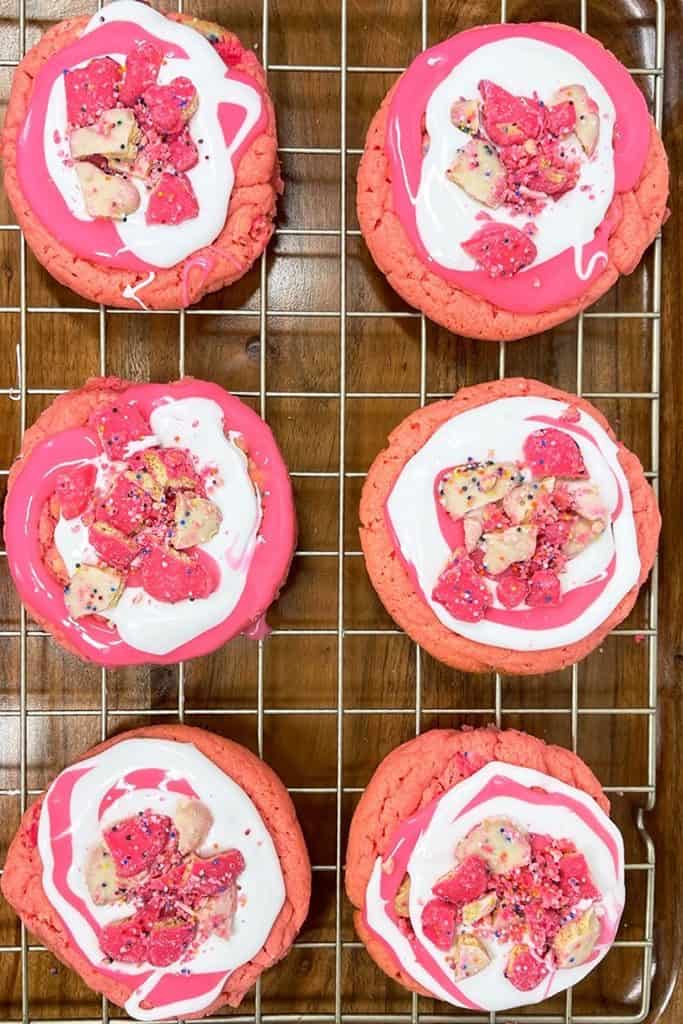 Animal Cookie Crumbl: Make these cake box mix crumbl copycats! The author recommends a few easy tips to make sure they are thick and soft. For example, use shortening instead of oil or butter.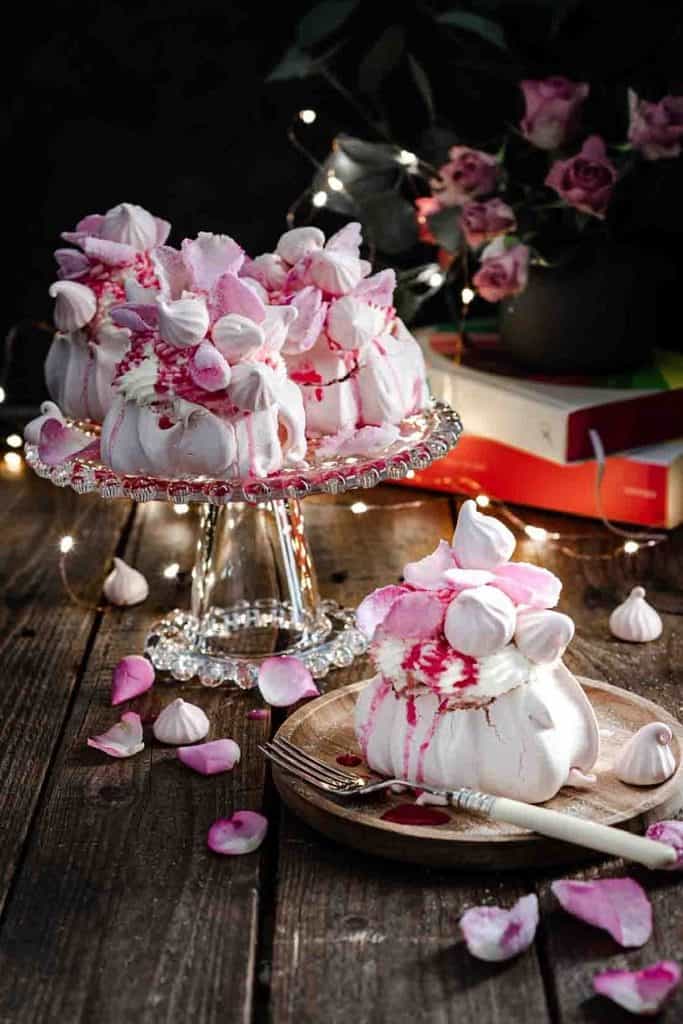 Rose Pavlovas: If you're looking for romantic snack recipes, try these rose pavlovas. They are blush pink with a lovely floral flavor complimented by a creamy mascarpone filling. Altogether it takes a little over 4 hours.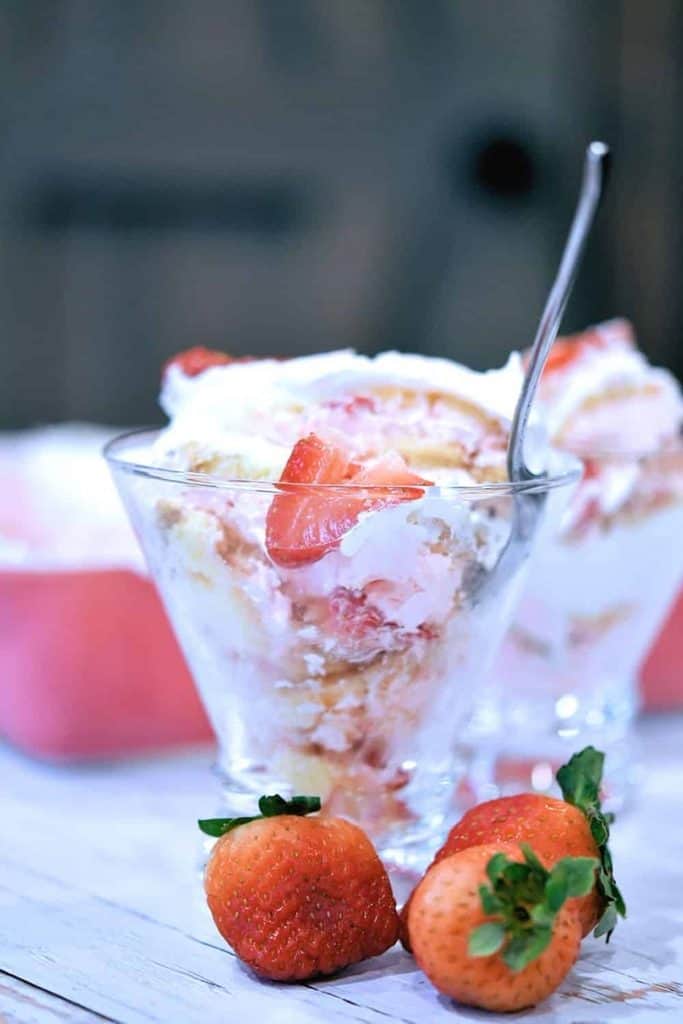 Strawberry Tiramisu: Valentine's Day desserts like strawberry tiramisu are so romantic. This recipe is light and creamy, not to mention how extremely simple it is. The author recommends an 8 x 8″ or 9 x 9″ square casserole dish.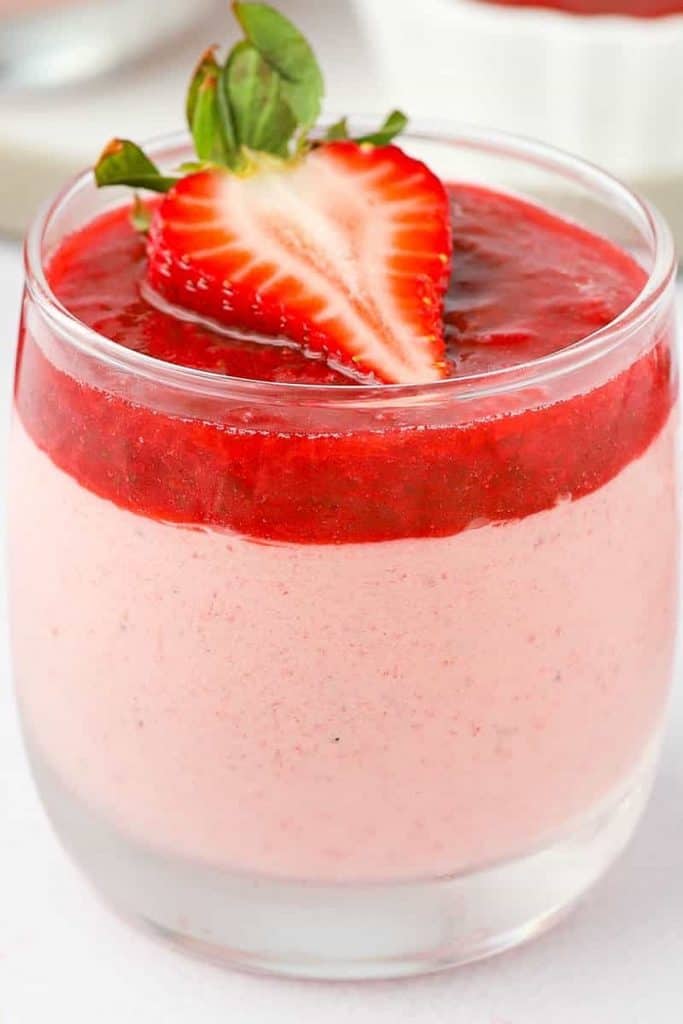 Easy Strawberry Mousse: Make some easy strawberry mousse topped with a strawberry compote. If you enjoy light, fresh and creamy treats, this recipe is for you.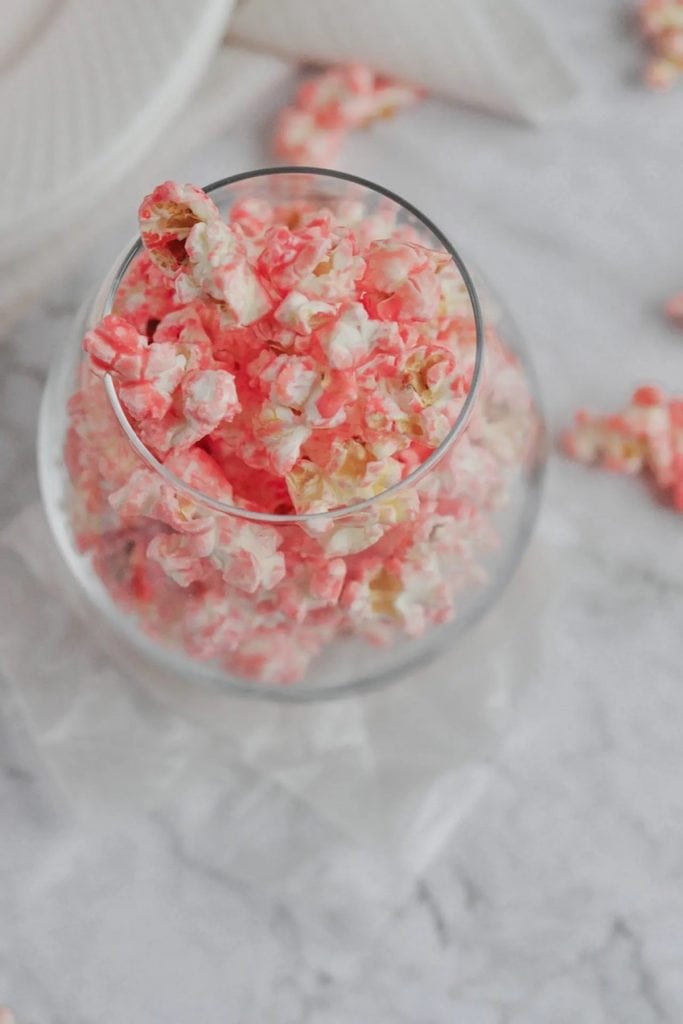 Pink Strawberry Popcorn: Pink strawberry popcorn is perfect for a romantic evening snack. All you have to do is pop a big batch of popcorn and toss in some other simple dessert staples like melted white chocolate.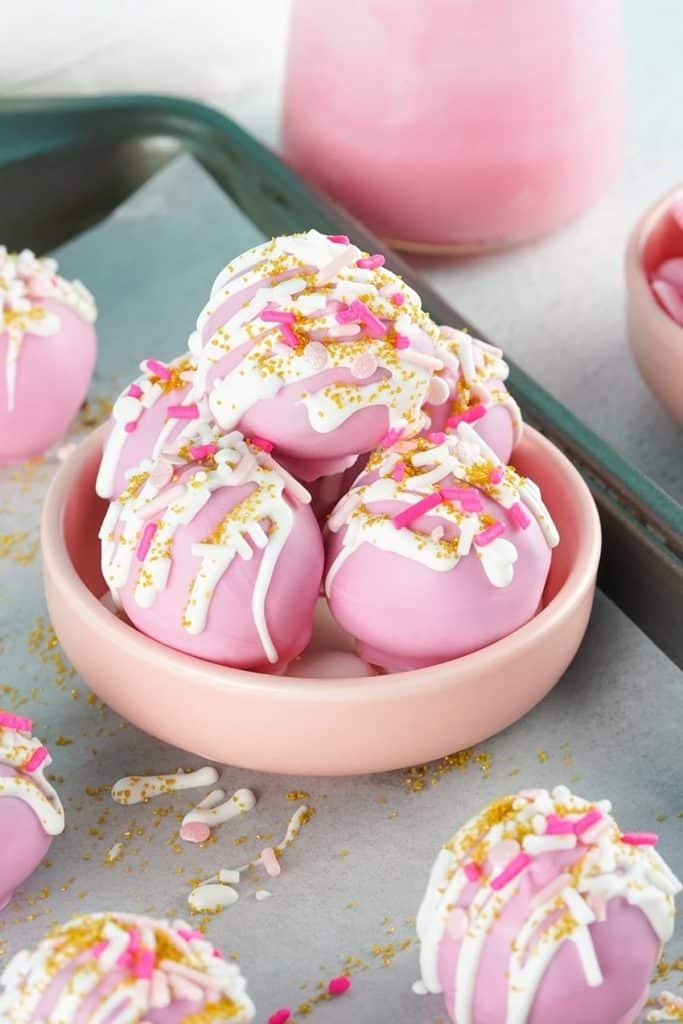 Valentines Day Oreo Truffles: This Valentine's Day Oreo truffle snack recipe is delicious and simple. All you need is Oreos, cream cheese, pink candy melts, white candy melts, coconut oil, sprinkles, and gold sugar.
Most Romantic Valentine's Day Recipes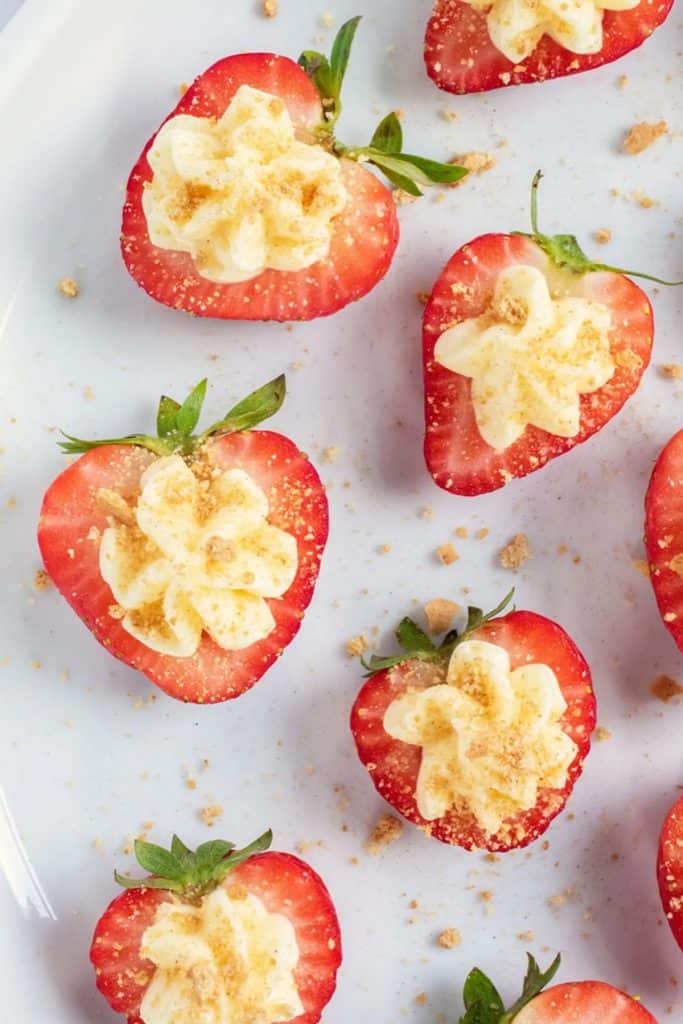 Deviled Strawberries: This Deviled Strawberry recipe is the romantic fruit snack you need to try. The sweet cream filling combined with fresh strawberries and cinnamon graham cracker topping is heavenly.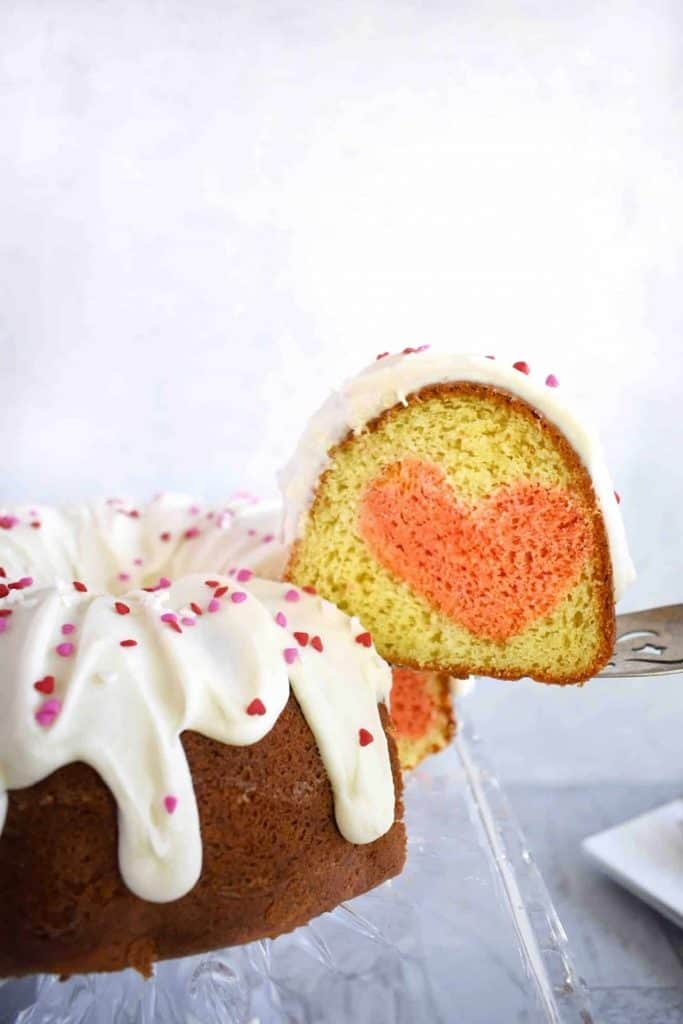 Hidden Heart Bundt: This hidden heart bundt cake will put a smile on anyone's face. That's because of the cute little surprise inside when you slice it open! This easy treat is moist and delicious, with white pound cake, a hint of almond, cream cheese frosting, and a surprise heart inside.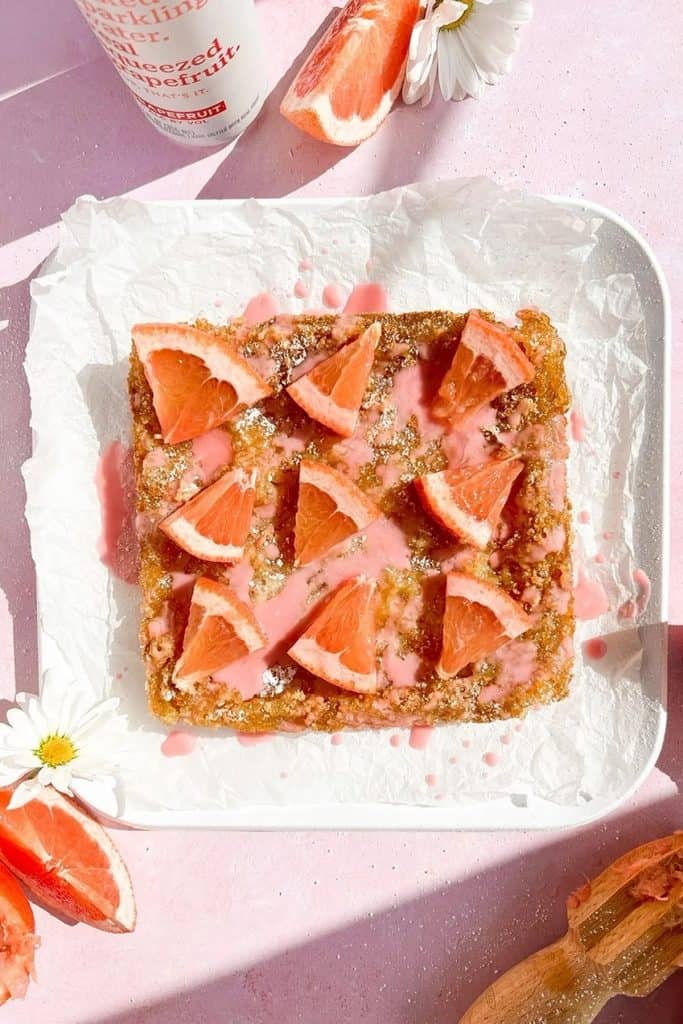 Grapefruit Bars: Grapefruit bars are beautiful and extremely tasty. They take 10 minutes to prepare and 30 minutes to cook. Equipment needed includes A mixing bowl, a hand mixer, a zester, a juicer, measuring cups, a spatula, parchment paper, and an 8×8 baking dish.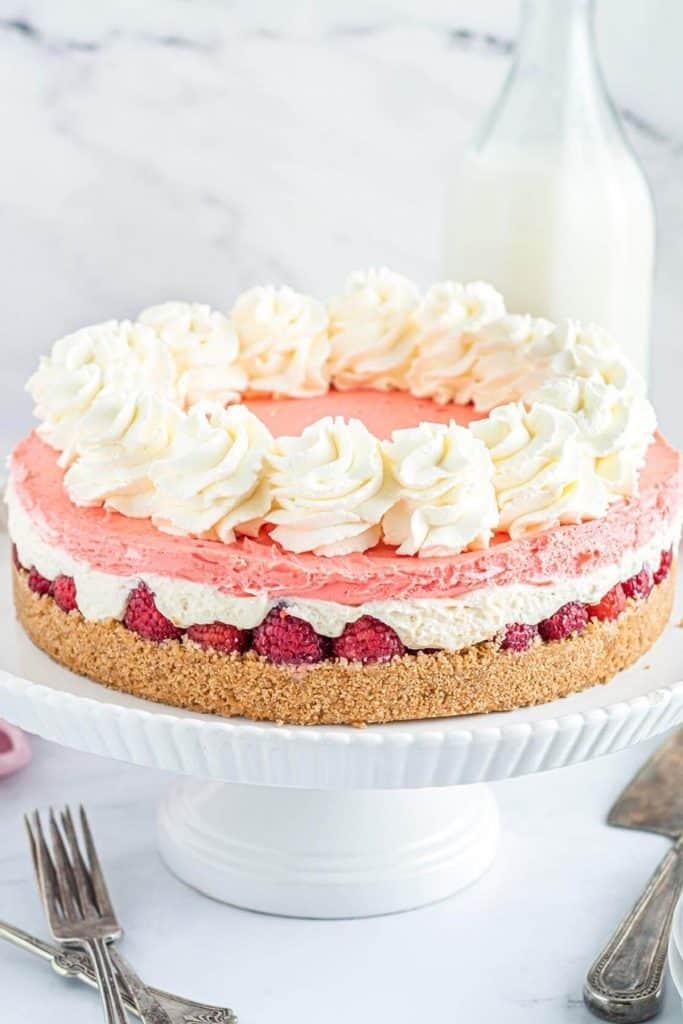 Layered Raspberry Cheesecake: Valentine's snack recipes like this no-bake layered raspberry cheesecake are creamy, fruity, and decadent. This romantic treat also has a buttery, sweet graham cracker crust.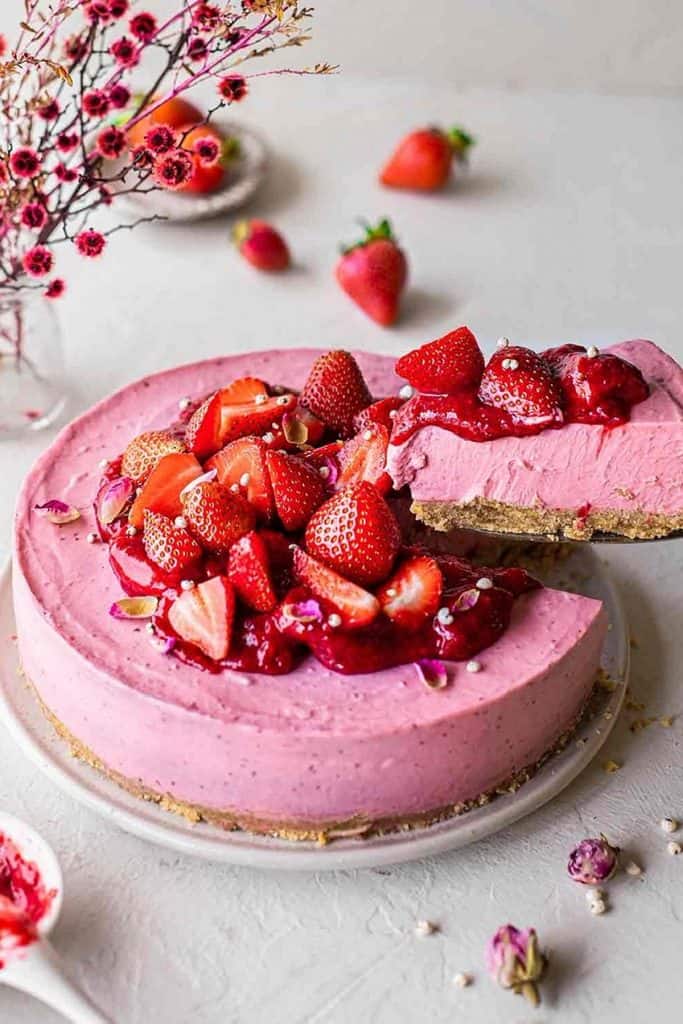 Strawberry Cheesecake: Why you'll love this Valentine's Day dessert: it's vegan, no-bake, nut-free, dairy-free, and date-free. It's also creamy and mousse-like for a perfect vegan option on a date night for two.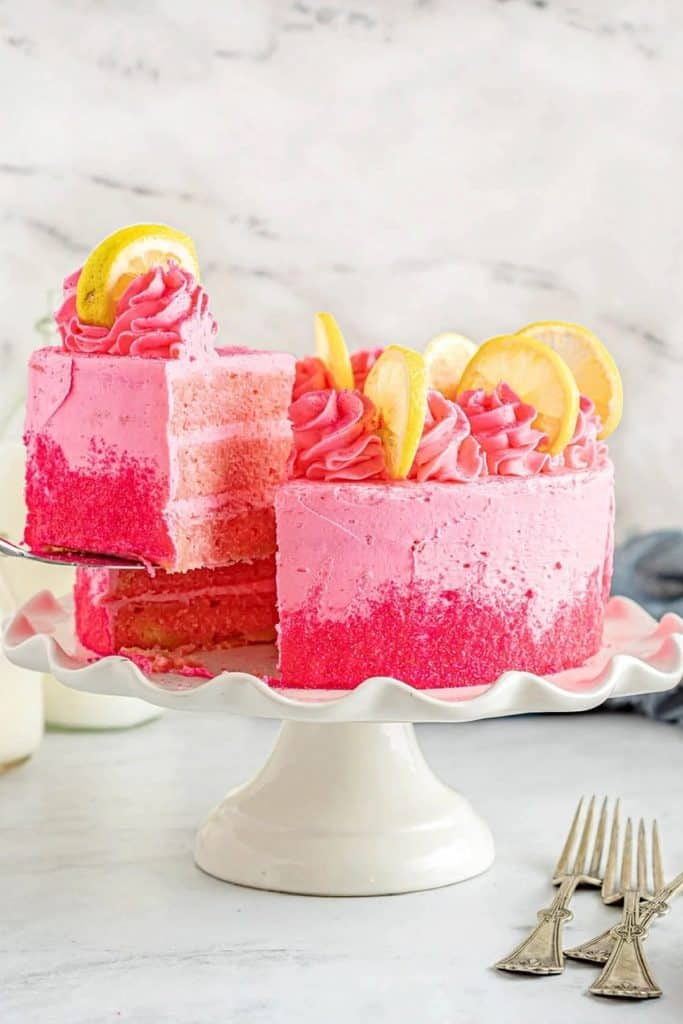 Pink Lemonade Cake: This pink lemonade cake is beautiful, delicious, and perfect for that special someone. The 3-layer lemonade cake made from scratch is sweet and tart with a lemonade buttercream frosting.
Snack Recipes & Cocktails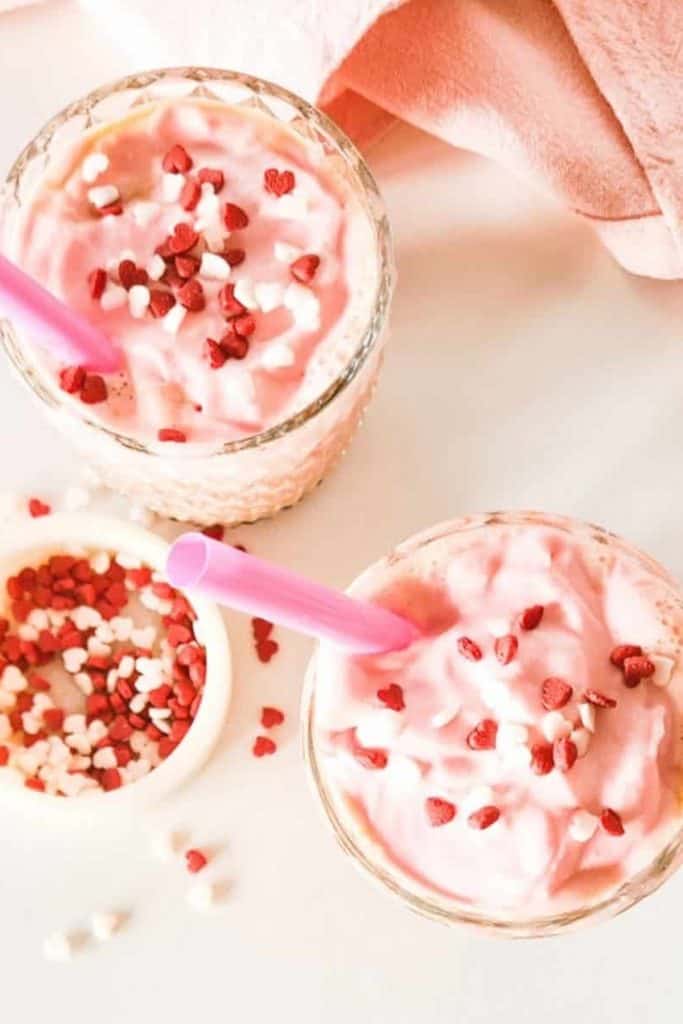 Red Velvet Latte: If you're looking for a romantic coffee drink, this is the one to make! It's cozy, delicious, gorgeous, and ready in 10 minutes. The topping is simple to make with full-fat whipping cream, powdered sugar, and red food coloring.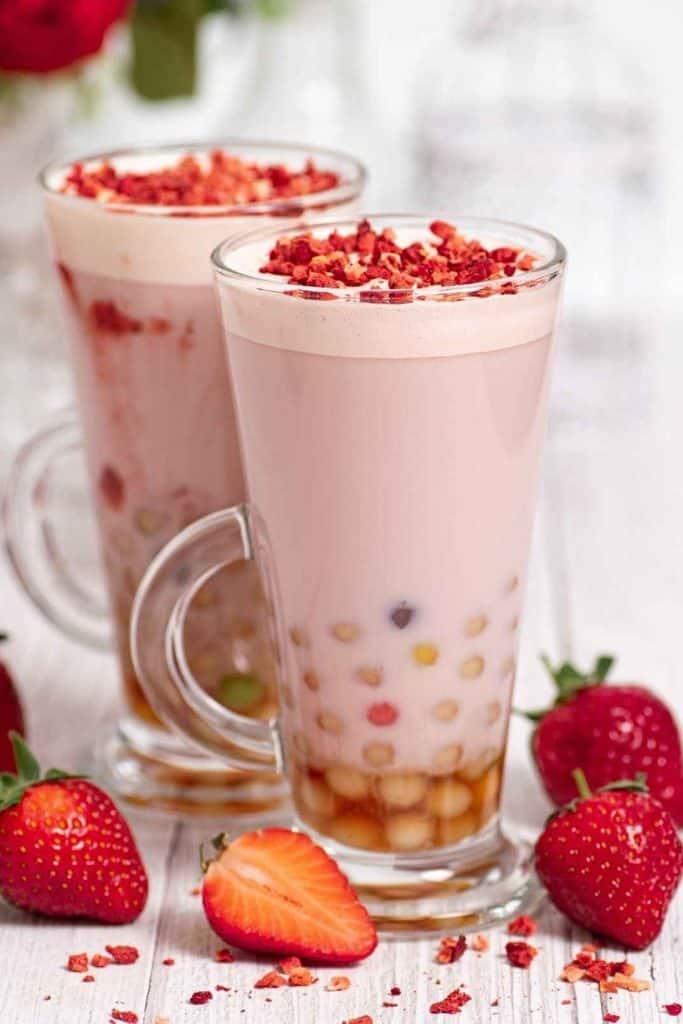 Strawberry Milk Tea: If you're not a big fan of coffee, try this fragrant and sweet strawberry milk tea. It's made with real strawberries for a fresh flavor. The boba pearls are optional but worth the extra effort.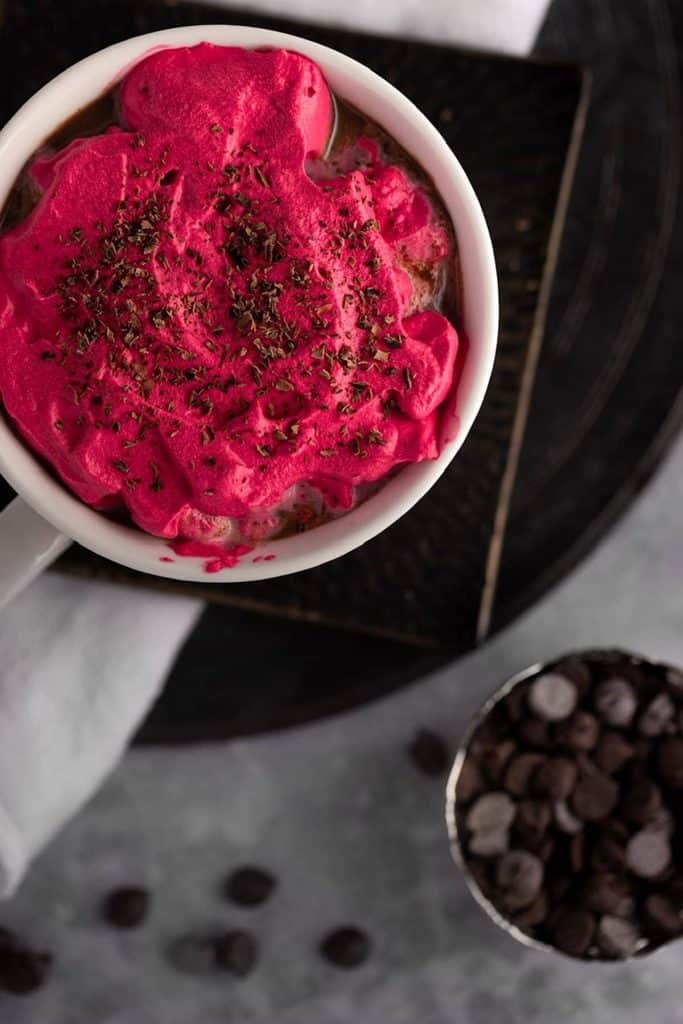 Red Velvet Mocha: Red velvet and mocha combine for the perfect romantic hot coffee liquid snack recipe. Key ingredients include milk, vanilla, chocolate chips, and coffee. The best part is the bright red whipped cream.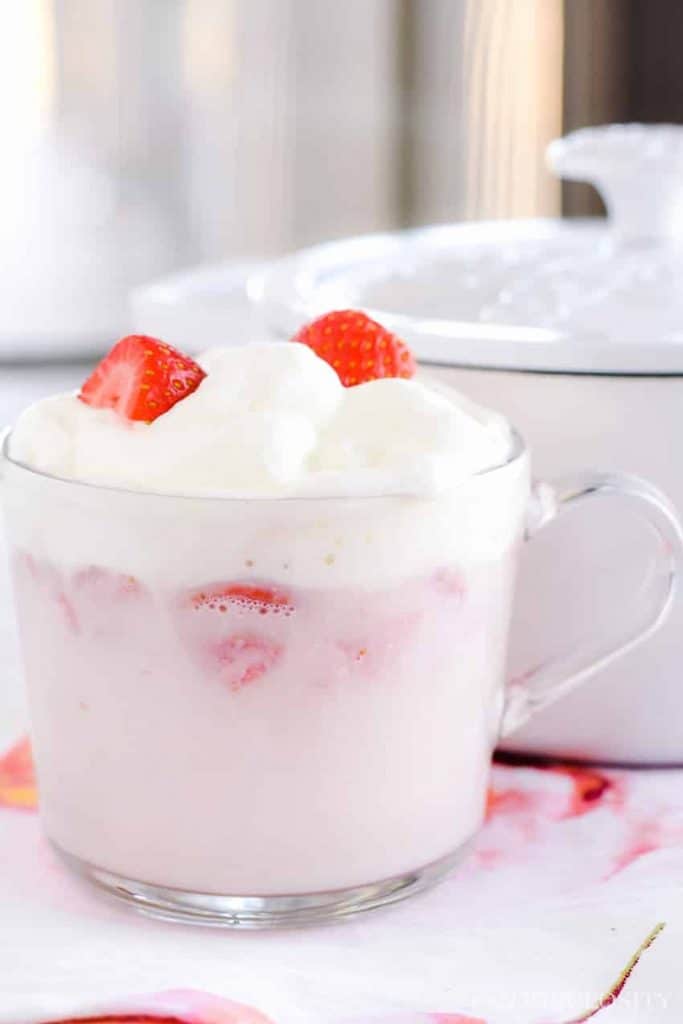 Hot Strawberry Smoothie: The perfect Valentine's Day dessert in smoothie form. You will need strawberry smoothie mix, almond milk, strawberries, and whipped cream.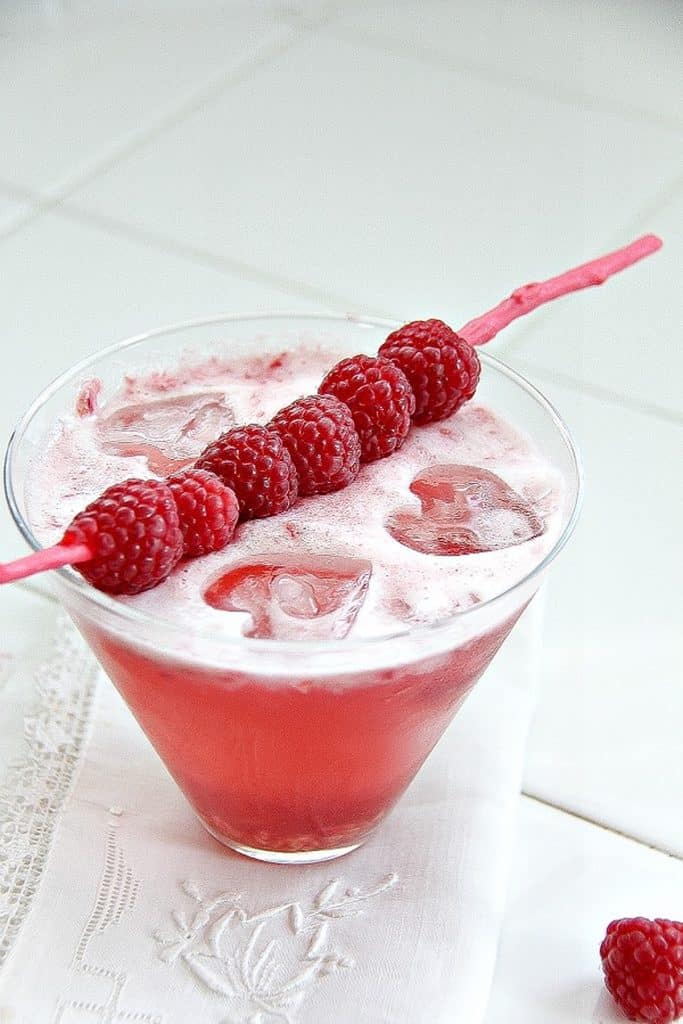 Raspberry Moscato Cocktail: This adult-only romantic cocktail drink is ready in 5 minutes! The raspberry Moscato cocktail requires ginger ale, fresh raspberries, a sweetener, chilled pink Moscato, and some heart-shaped ice cubes.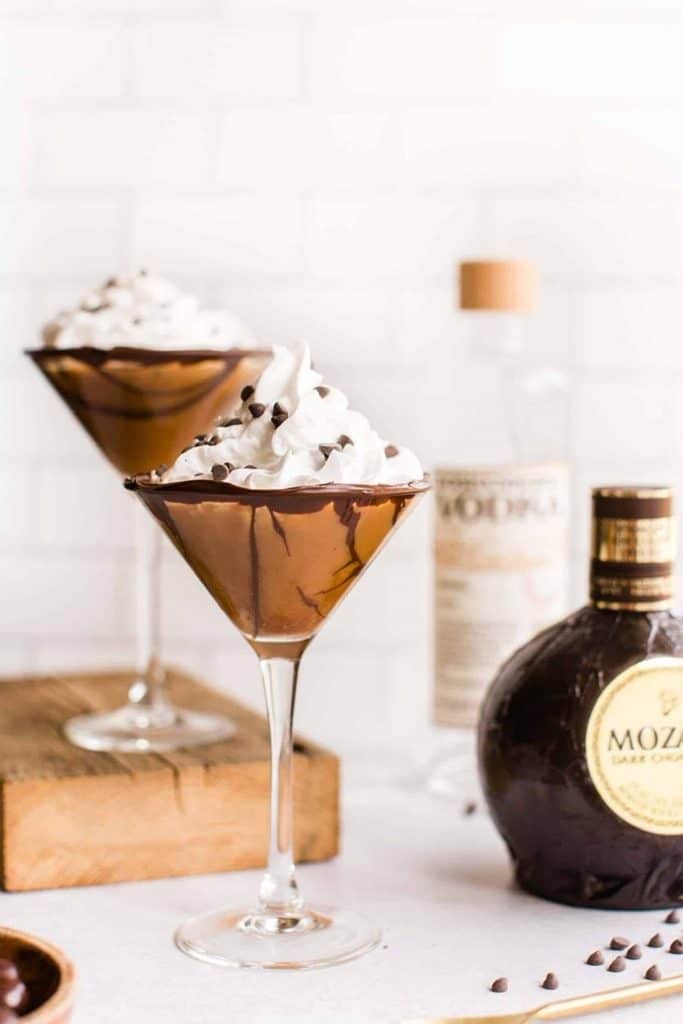 Chocolate Martinis: Chocolate dessert drink recipes like this martini are a must-try! It's dark chocolate with a spiked 17% ABV for an intoxicating twist. You only need three ingredients too.
Cookie Recipes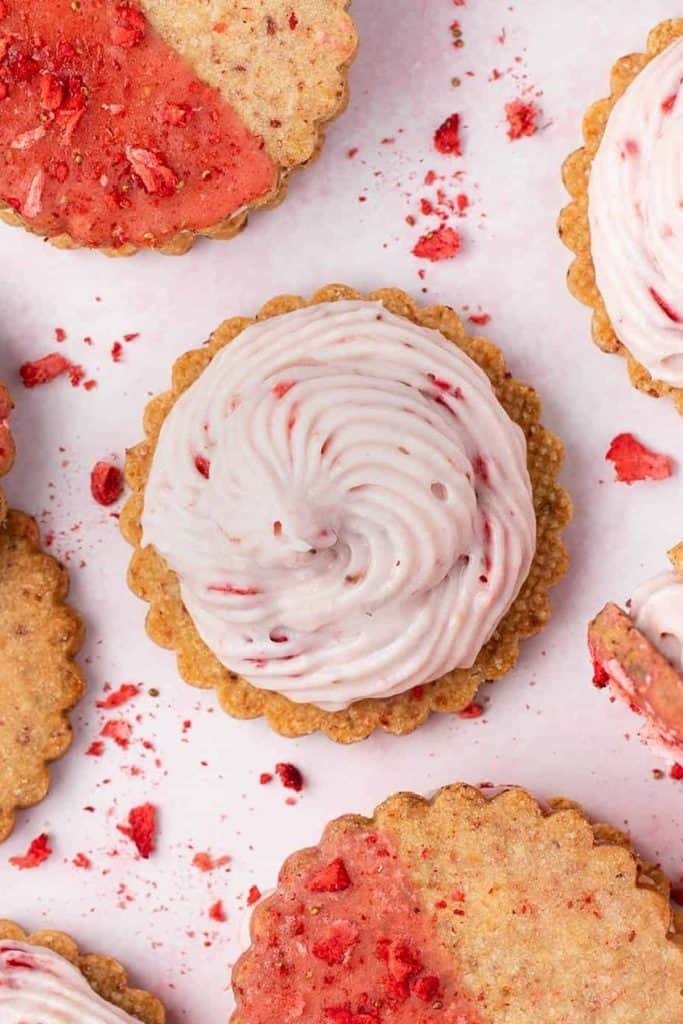 Strawberry Cheesecake Cookies: You can use your hands or a food processor to make this Valentine's Day snack recipe for shortbread cookies. Just finely crush the freeze-dried strawberries into a powder first!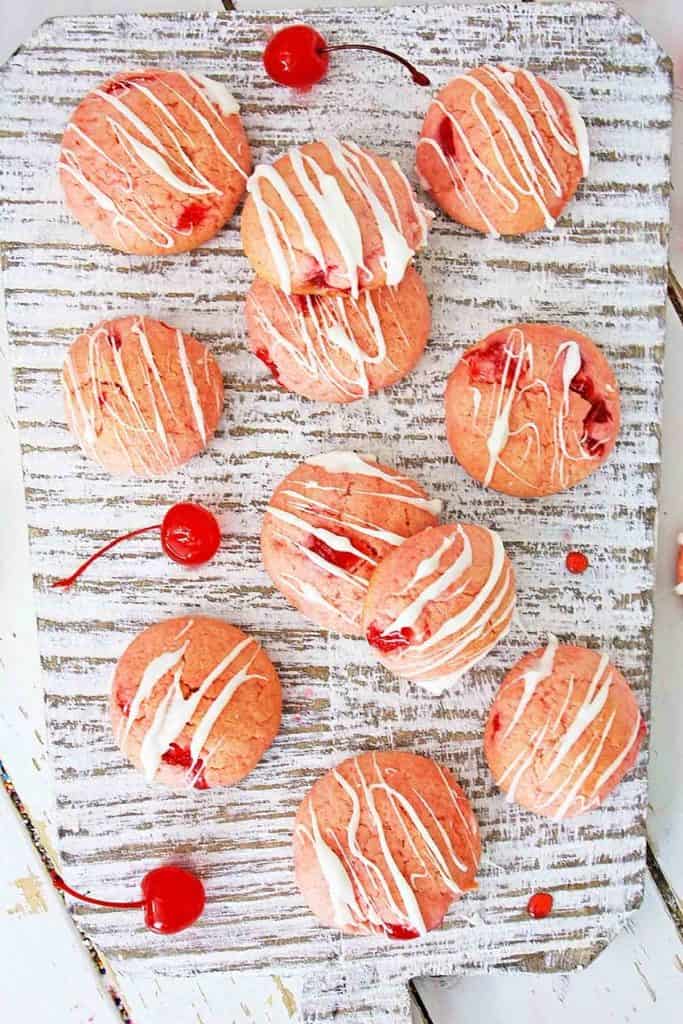 Cherry Almond Cookies: Cherry almond cookies are the perfect romantic snack recipe. One important tip is to make sure that you share the cookie dough properly, or else they will not bake correctly!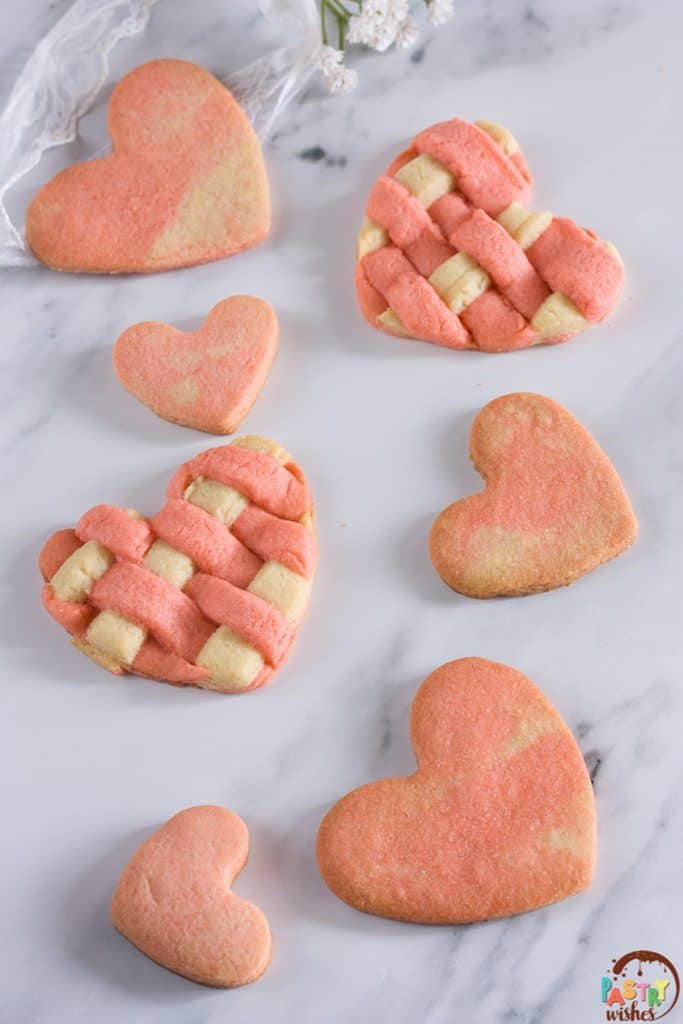 Valentine's Day Sugar Cookies: Easy Valentine's Day Heart Sugar Cookies have a lattice and marbled twist. No need to decorate with icing or glaze when you use the scraps to make the marbled top.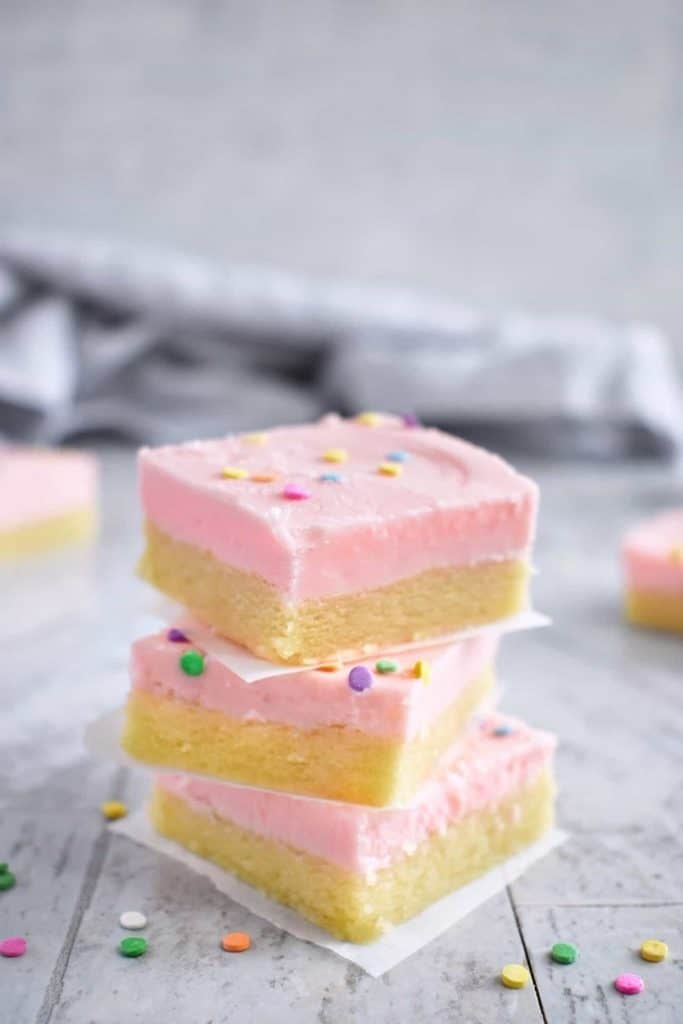 Sugar Cookie Bars: The way to anyone's heart is with these sugar cookie bars. They are beautiful, easy, and incredibly delicious. Pro-tip; use parchment paper to avoid having any problems removing them from the pan.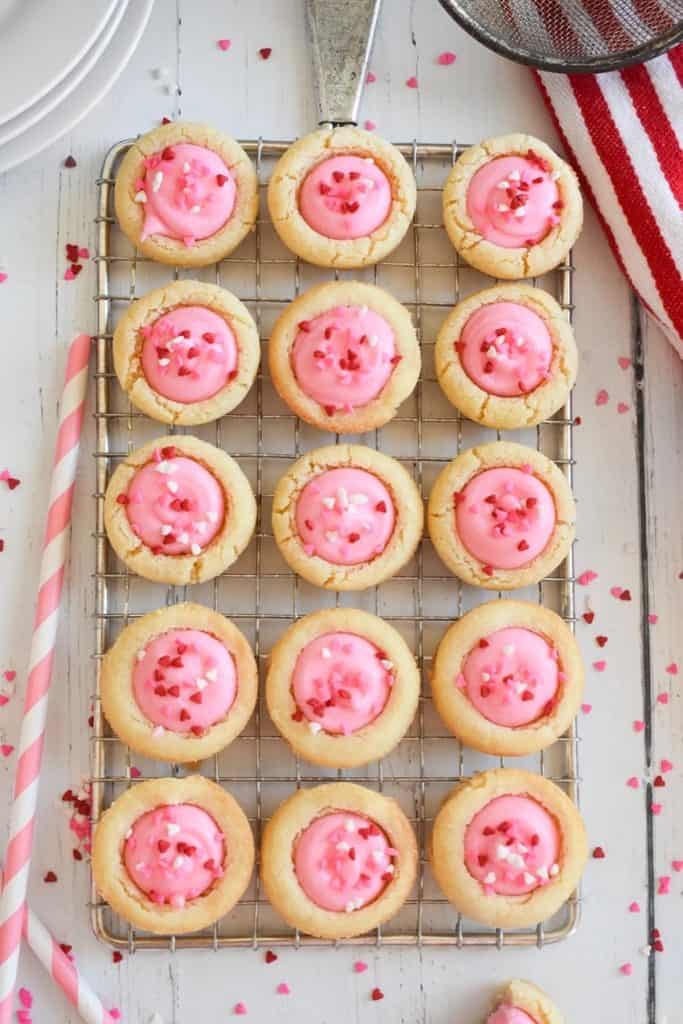 Sugar Cookie Cups: Sugar cookie cup snack recipes are absolutely easy and scrumptious. All you need is salted butter, sugar, eggs, vanilla, baking powder, all-purpose flour, powdered sugar, and milk.
Chocolate Snacks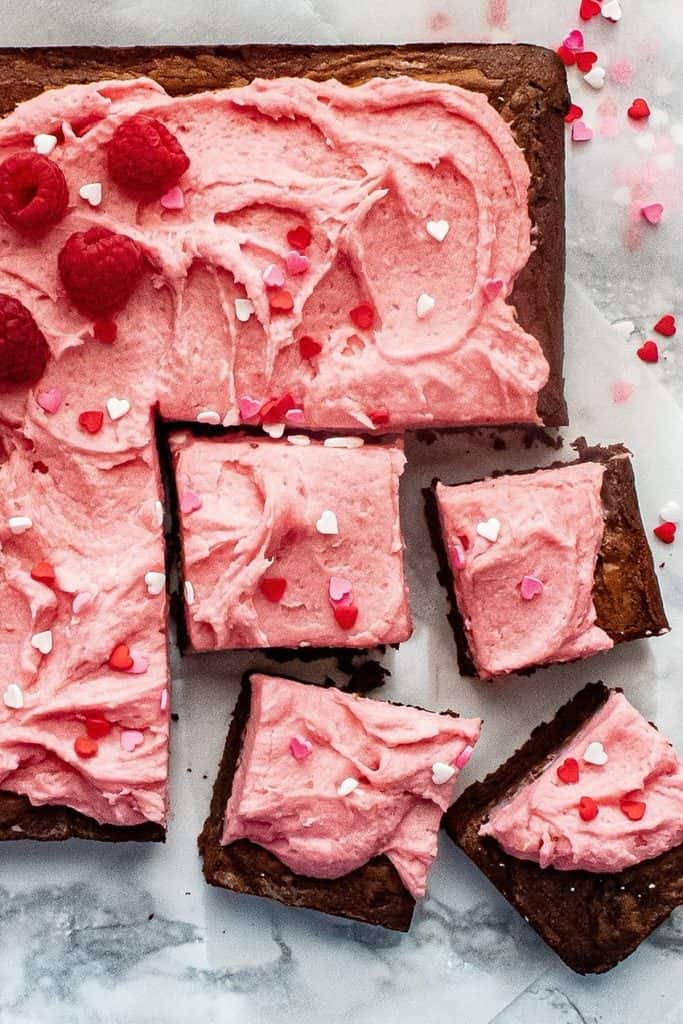 Raspberry Brownies: Valentine's Day desserts like raspberry brownies will impress anyone who has a bite. If you don't have time to purée your own raspberries from scratch, you can simply substitute seedless raspberry jam!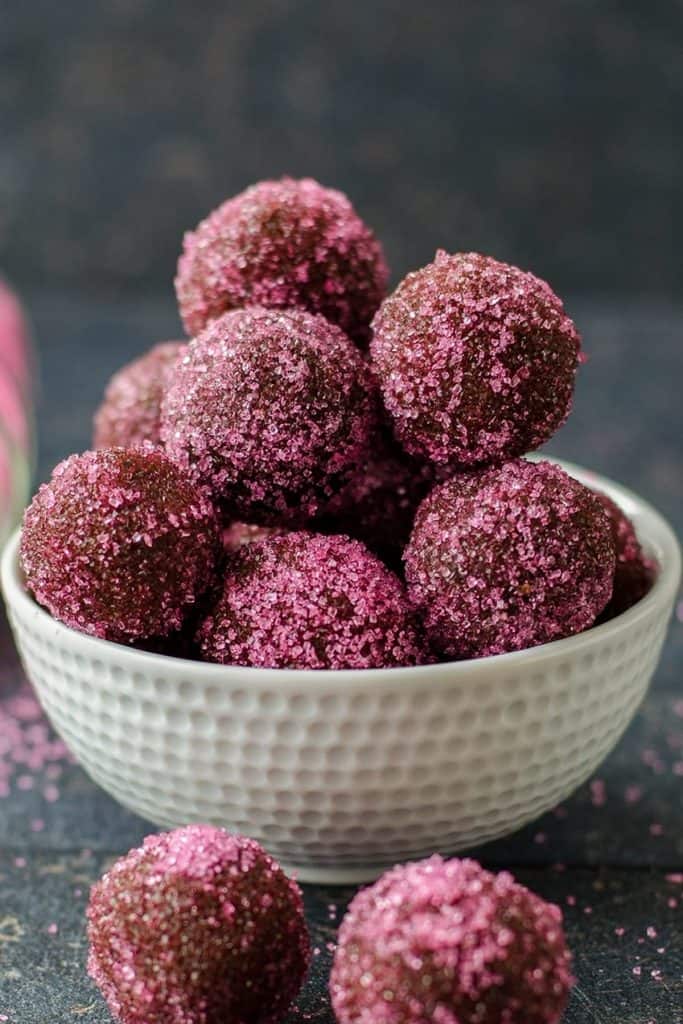 Valentine's Day Truffles: If you are looking for the best Valentine's day dessert this year, this is the one for you! No special skills or equipment are required. They also have a beautiful pink-colored sugar coating!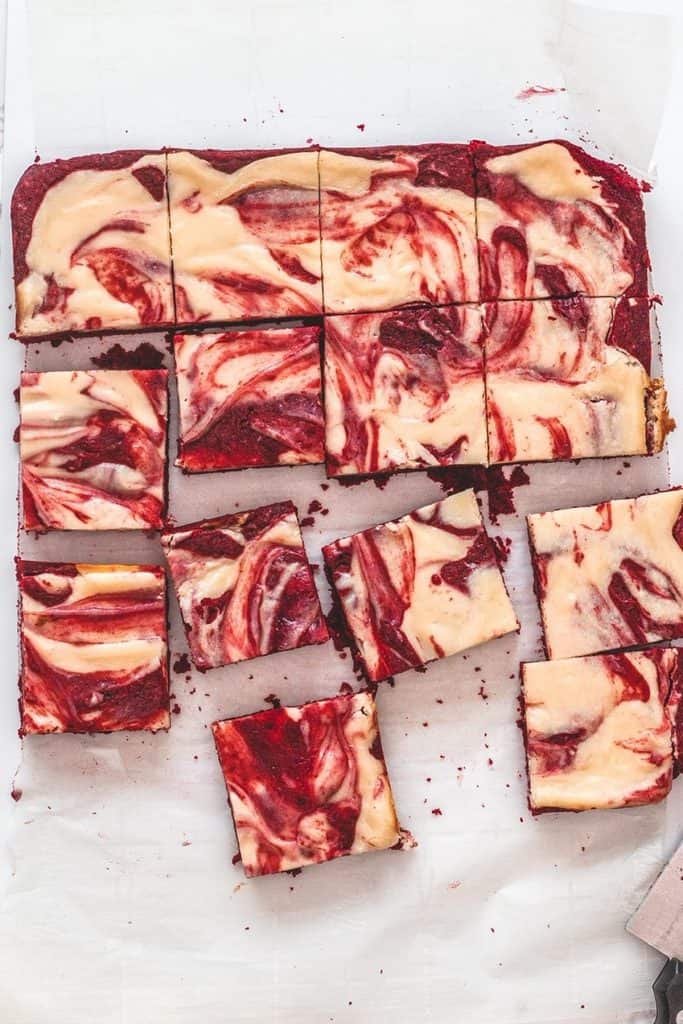 Red Velvet Cheesecake Brownies: These red velvet cheesecake brownies have a chewy, fudgy, and rich base with a swirl of sweet cheesecake. In under an hour, you will have a scrumptious romantic treat.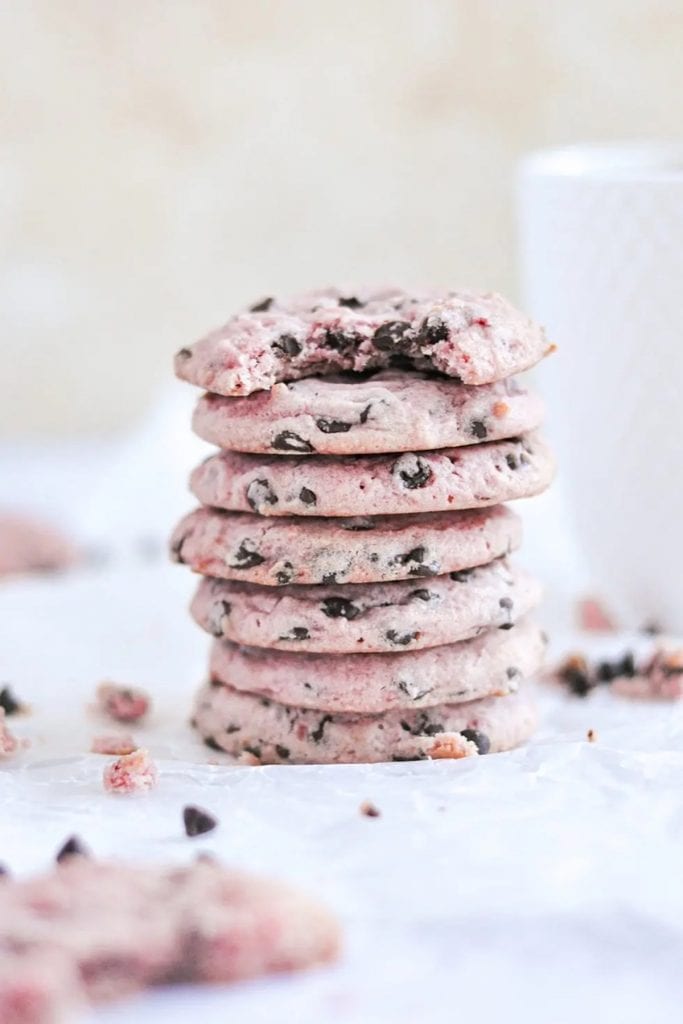 Raspberry Chocolate Chip Cookies: If you're looking for something simple yet pretty and delicious, try raspberry chocolate chip cookies. ingredients that you will need include butter, sugar, eggs, raspberry jam, raspberry extract, vanilla extract, flour, baking powder, and chocolate chips.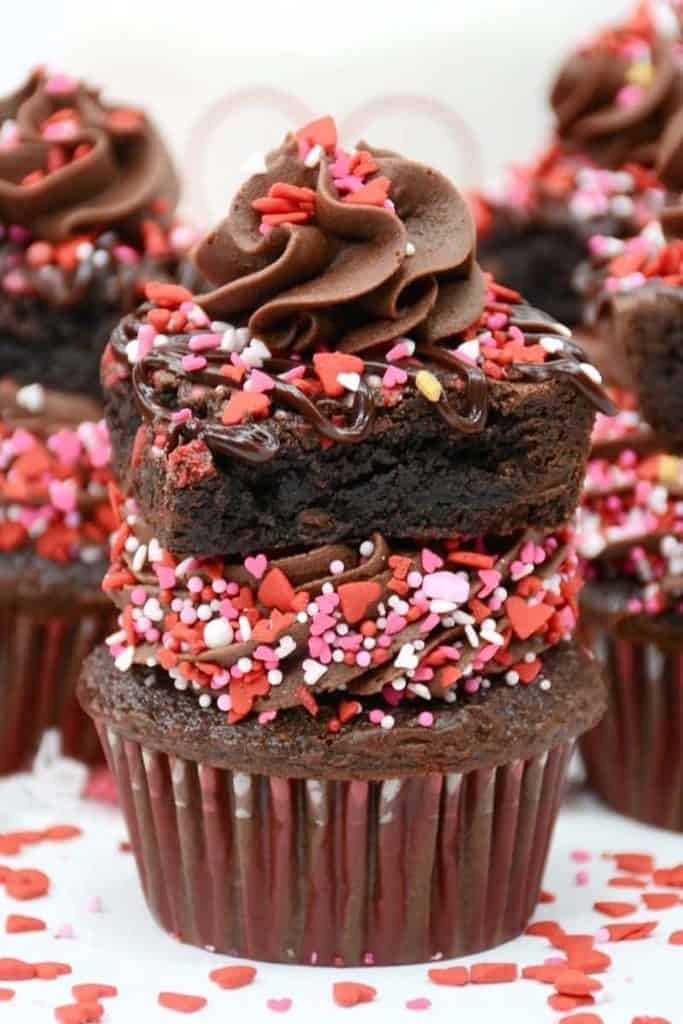 Brownie Cupcakes: Brownie cupcakes are fun, rich, and scrumptious for Valentine's Day. So if you love a festive and fun chewy treat with heavenly sweet and creamy frosting, this is the recipe for you.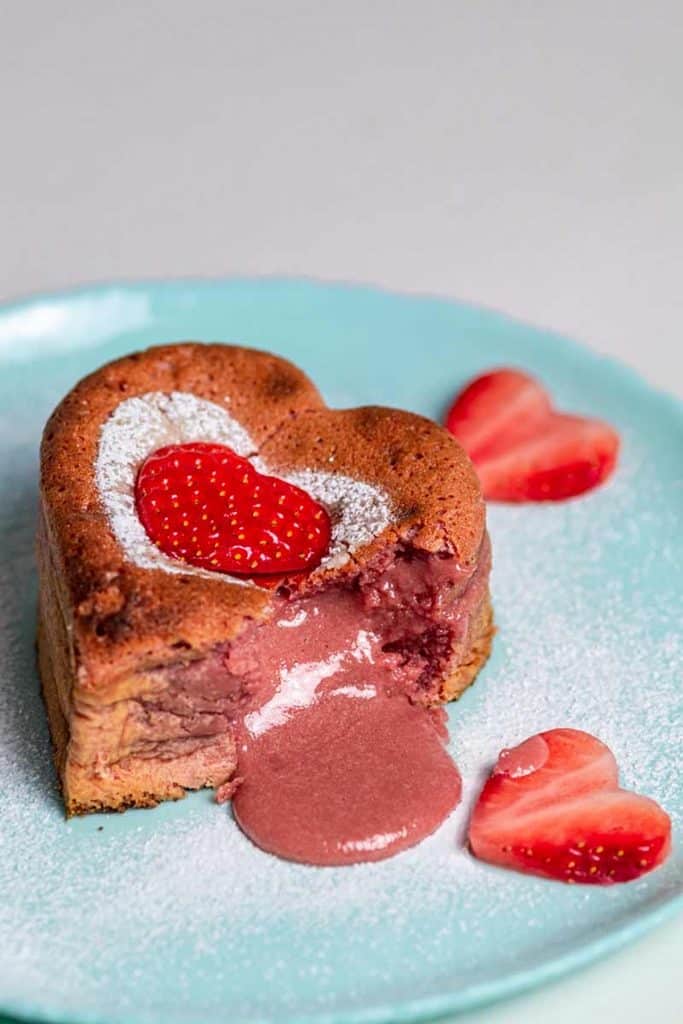 Heart Shaped Lava Cake: This sweet snack recipe will be an instant hit with any chocolate lover! The best car is that it's not hard to make at all. They only take five minutes to prepare and 10 minutes to bake with minimal ingredients.
Our Top Picks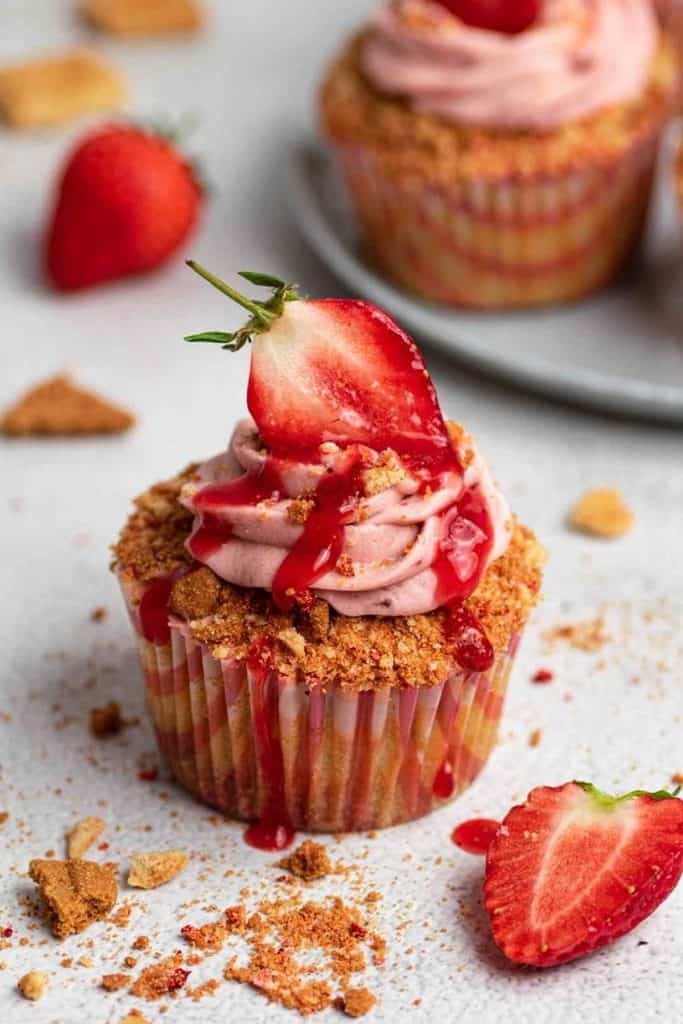 Strawberry Crunch Cupcakes: Strawberry crunch cupcakes have a cream cheese face that is light and moist. The best part is the crunchy golden Oreo cookie base topped with sweet strawberry compote.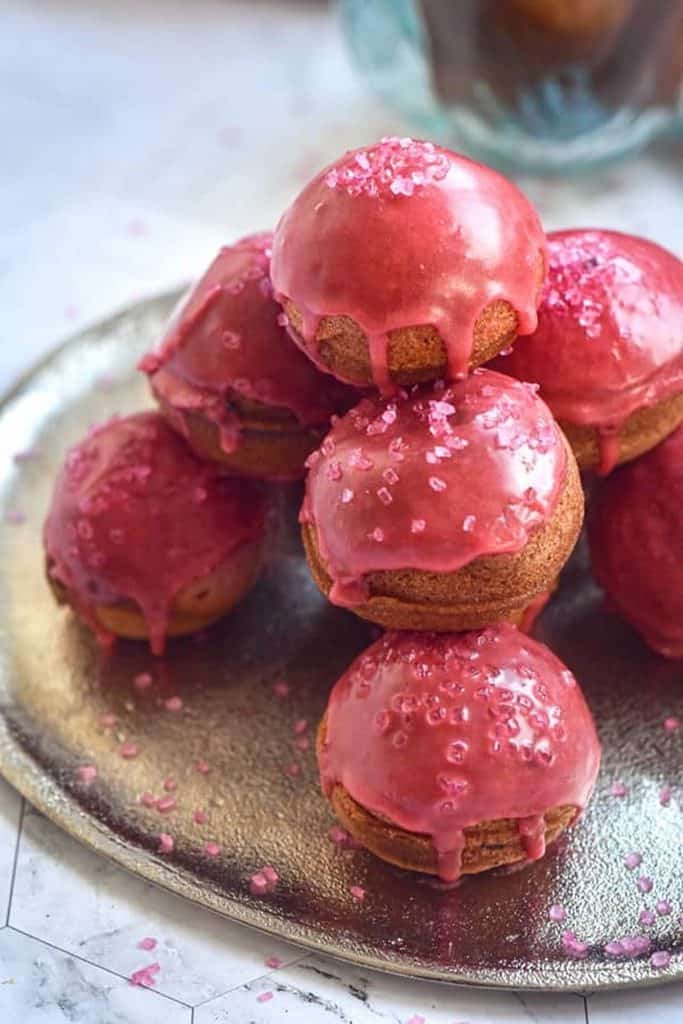 Valentine's Cake Balls: Valentine's Day desserts like these cake balls are perfect when love is in the air. This recipe does require a cake pop maker for these simple vanilla cakes with red glaze and sprinkles.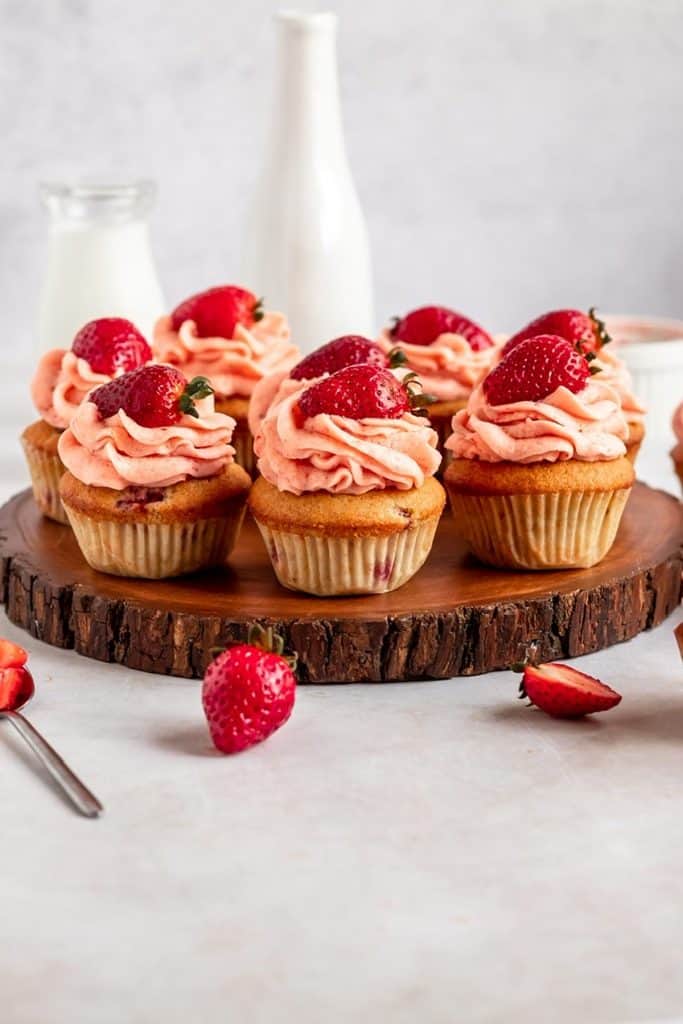 Strawberry Filled Cupcakes: Try the strawberry-filled cupcake for a gorgeous and heavenly dessert. The author recommends using room temperature ingredients only, especially the eggs and butter, to ensure that your mixture bakes properly.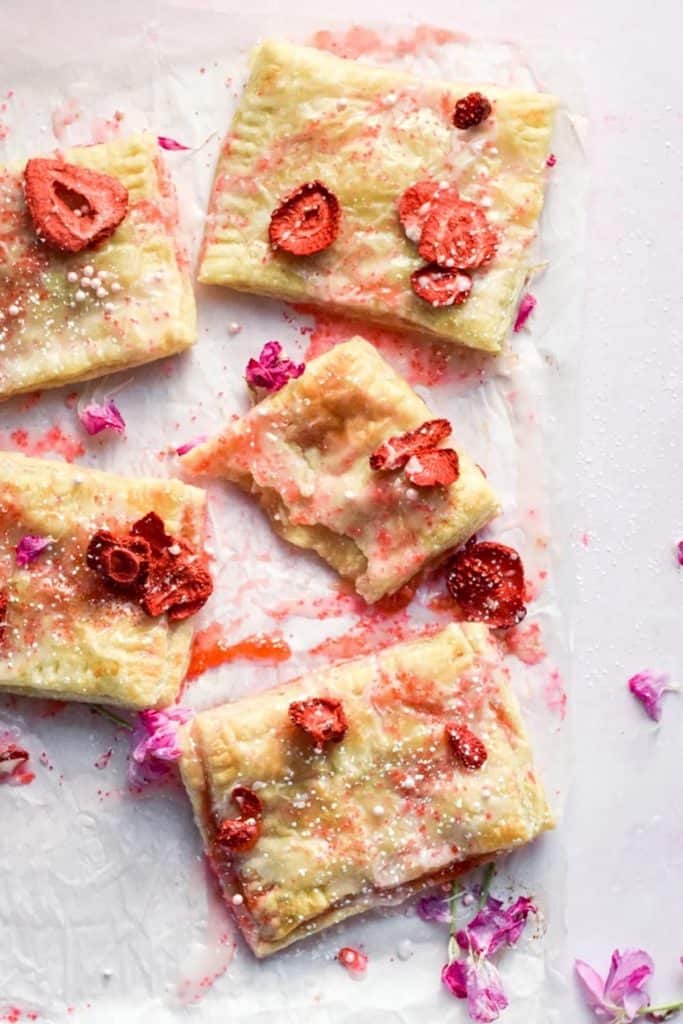 Strawberry Puff Pastry Tarts: How do you make the strawberry puff pastry Pop tarts? Well, the author recommends using Pepperidge Farms puff pastry from the frozen aisle section. That's because it has the perfect balance of airy, buttery texture and taste.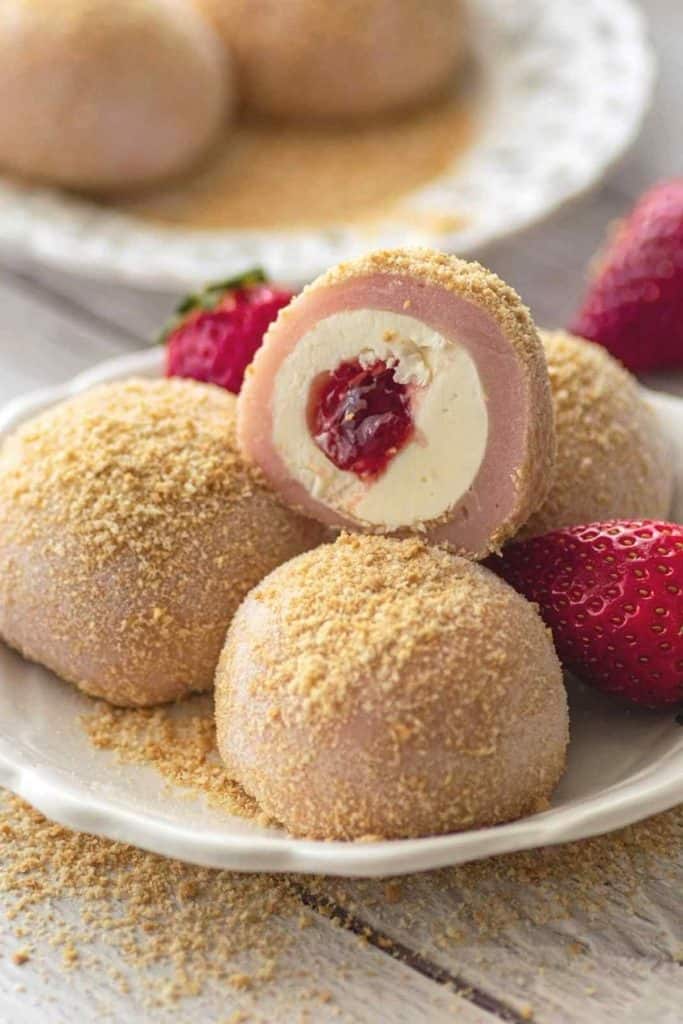 Strawberry Cheesecake Mochi: I just love mochi ice cream treats! Especially this recipe that is soft and chewy with strawberry cheesecake stuffed inside.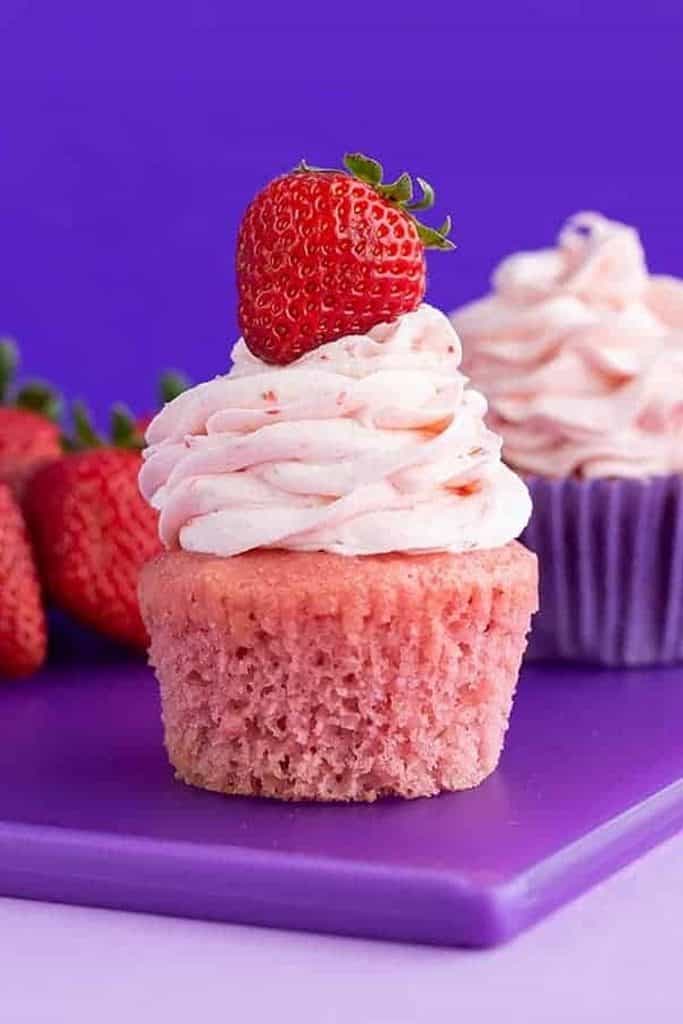 Pretty Pink Cupcakes: Pretty pink snack recipes like cupcakes are so romantic and delicious. All you need is vanilla box cake mix, strawberry Jell-O mix, strawberry purée, eggs, vegetable oil, and water!
If you liked these Valentine's recipes, you'll definitely want to check out these posts, too!
Need more Valentine's Day ideas? Try these:
Follow along with me on Pinterest, Facebook, or Twitter for more incredible recipe collections!
Pin for later!