21 DIY Crafts To Make And Sell For Extra Cash
By: Vickie | Updated: 22nd November 2022
Looking for creative ways to make some extra cash? What's better than to make extra money by selling some easy DIY crafts you made?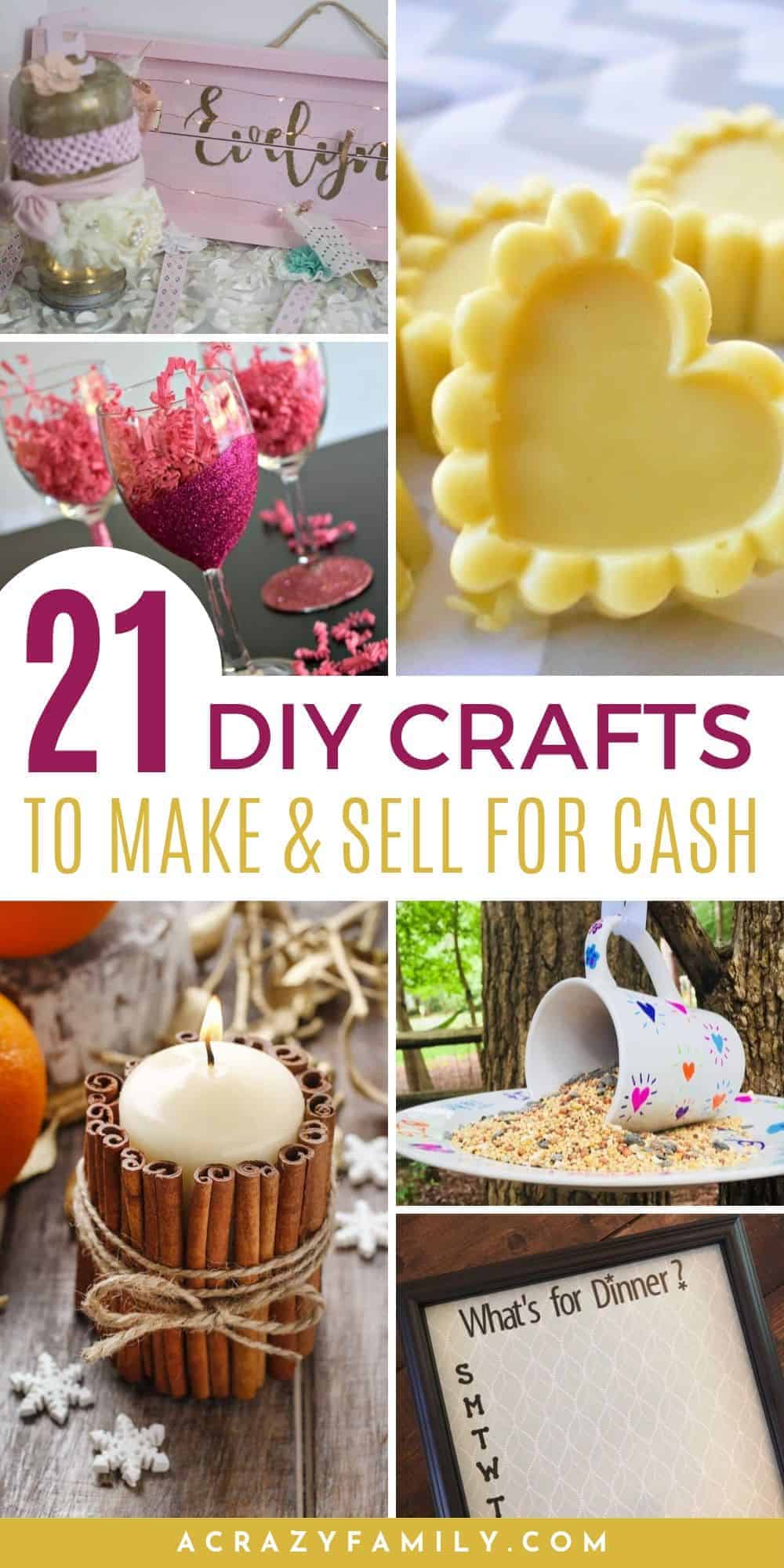 If you love to make things, then selling the crafts you make will have you generating extra cash in no time.
These easy crafts are not only perfect to sell, but they would also make awesome DIY Christmas gifts, last-minute presents for Mom or that DIY birthday gift for Dad.
So, whether you are just starting out trying to sell things or are already an expert, start crafting today and make some money with one or a few of these unique DIY Crafts To Make And Sell.
YOU MIGHT ALSO BE INTERESTED IN:
DIY Crafts To Make And Sell For Cash
Start crafting and making money with one or a few of these unique DIY Crafts To Make And Sell at home.
Rose Bath Salts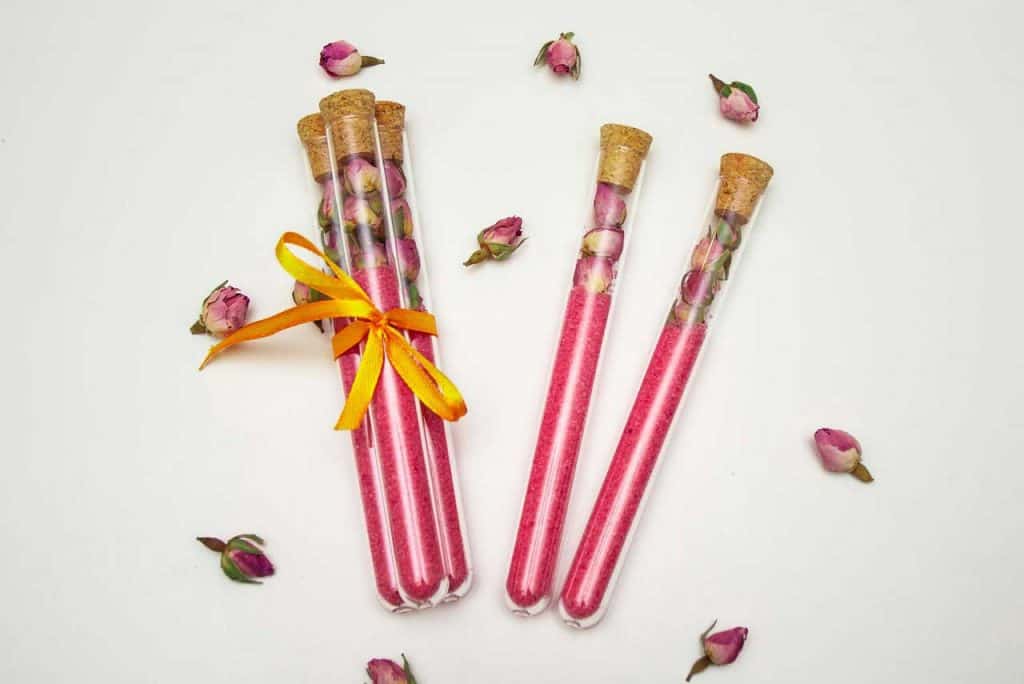 These Easy Rose Bath Salts make a wonderful gift that literally provides love in a bottle. With the pink salts and beautiful rosebuds, what's not to love about this DIY craft. You just need some clear, tall bottles, corkscrew tops, ribbon, and choice of bath salts and flowers and you're ready to make your very own bath salt gifts.
DIY Dry Erase Menu Board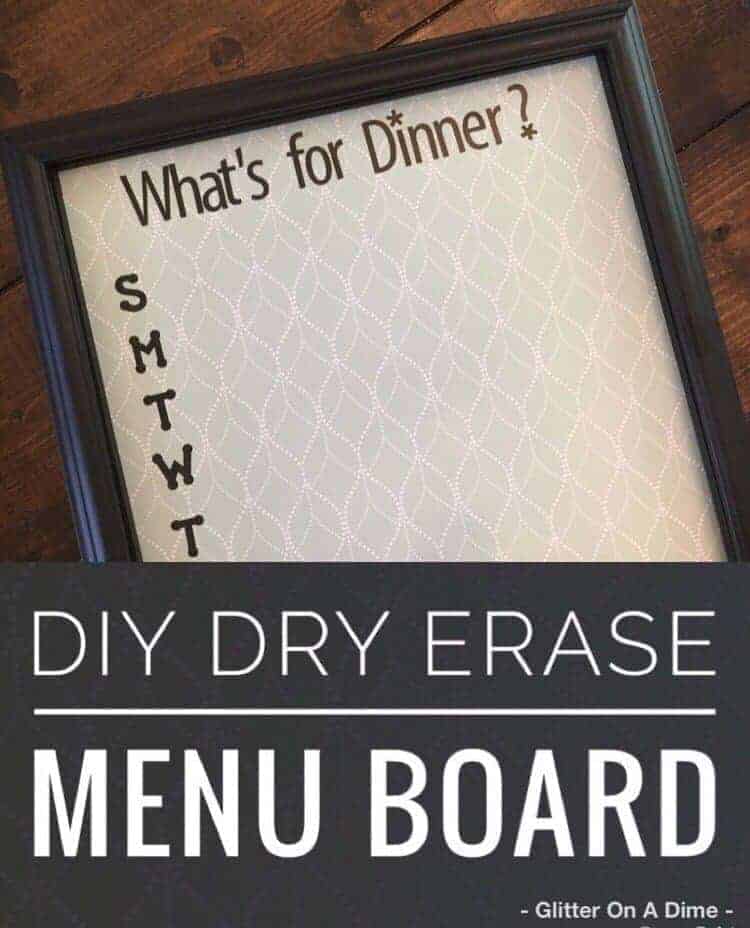 People really love DIY menus, especially reusable whiteboard versions. I really like this DIY Dry Erase Menu Board, its perfect for planning the week's meals and can be used time and time again. Why not get the whole family involved using this DIY crafted menu board when it comes to planning your weekly meals.
DIY Lavender Bath Bombs
These DIY Lavender Bath Bombs with Dried Lavender Flowers are fantastic for a relaxing bath before bed, a perfect gift idea for moms who need to chill out after a long day. Provide your mom with a homemade explosion of scent and relaxation.
DIY crafted Cinnamon Stick Candle
Christmas anyone? Smells of cinnamon go hand in hand with christmas. Why not create your very own rustic candle using cinnamon sticks tied with twine ribbon for the perfect homemade finish. Such an easy DIY and it smells fantastic, this DIY Cinnamon Stick Candle Gift will make any home feel full of spirit and inviting.
DIY Wood Magnets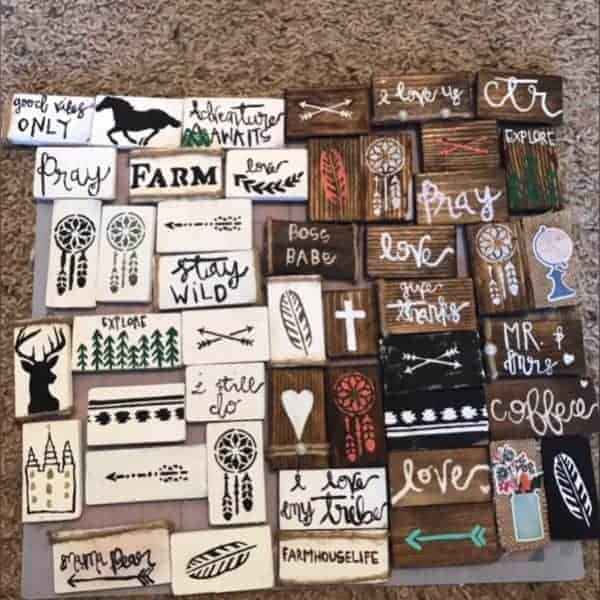 Anyone who loves the farmhouse rustic look will love these easy DIY Wood Magnets. Beautifully crafted and can be personalised for every buyer making them the perfect unique gift.
DIY Wrist Pincushion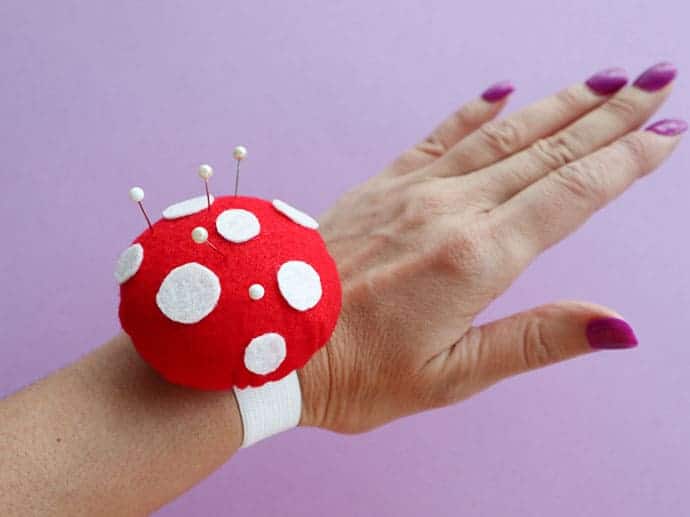 Know any crafters? Perhaps your mom or sister is a sowing geek that always misplaced their pins. Not anymore!
This Toadstool Wrist Pincushion is awesome for someone who loves to sew and makes a unique cute gift that's also practical.
DIY crafted Custom Name Bow Holder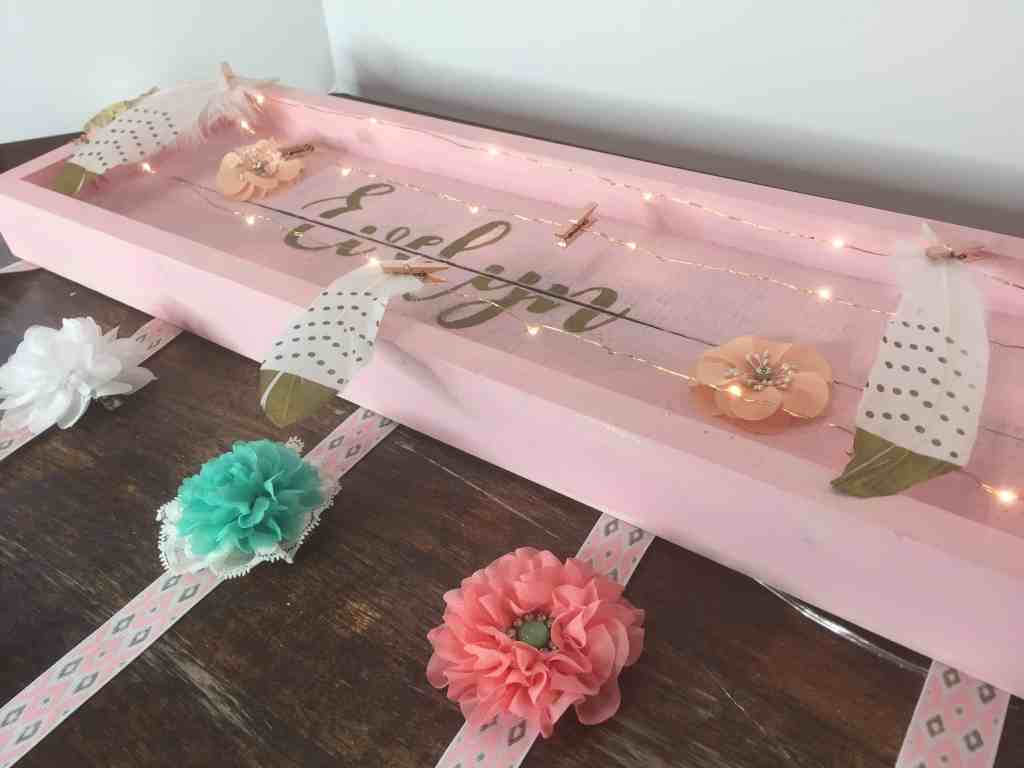 How adorable is this diy bow holder?! Made from a painted wooden block, the colors can be customized to your clients order along with the name and handwriting style. A perfect Custom Name Bow Holder with Lights for anyone with one too many bows that need organizing.
DIY Shower Poufs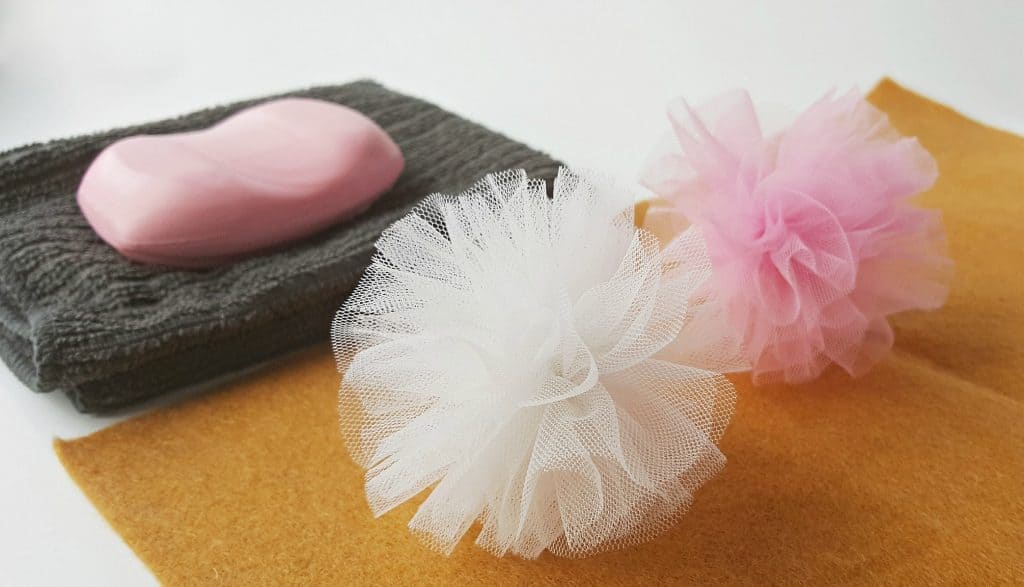 Everyone showers or bathes so these DIY Shower Poufs are great for everyone! More and more people are becoming eco conscious and wanting to purchase environmentally friendly products. So a bonus if you can select sustainable materials to create these practical yet pretty shower poufs.
DIY Crochet Pillow Covers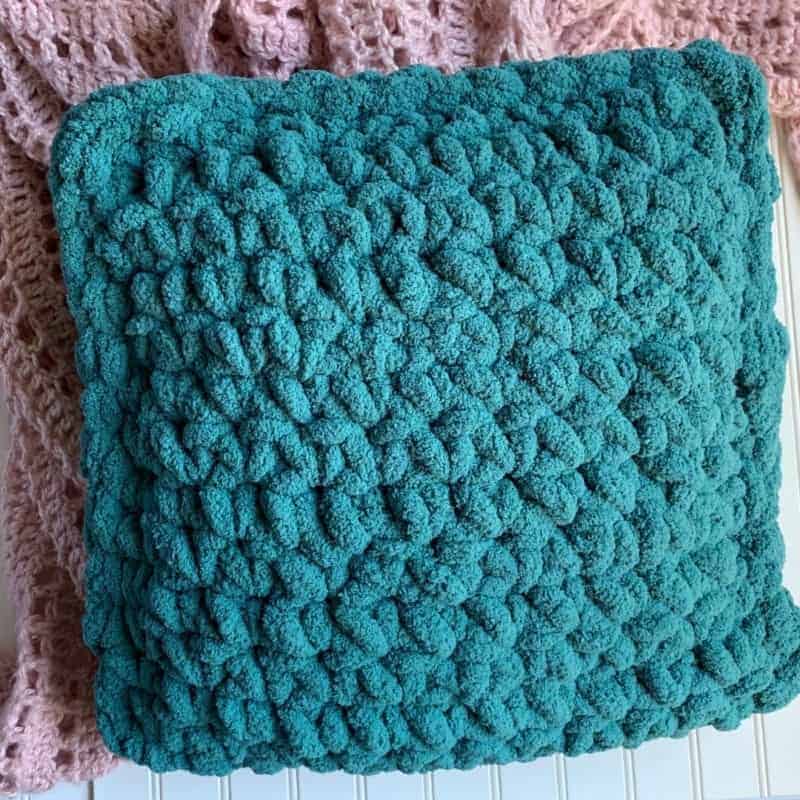 Who doesn't love pillows? Crochet is increasingly recognized as the art form it is. If you can crochet you can make these Crochet Pillow Covers in a million different colors. Or if you're able to make rainbow ones, I'm sure they'd sell like hotcakes!
DIY Rose Gold with Rose Petal Bath Bombs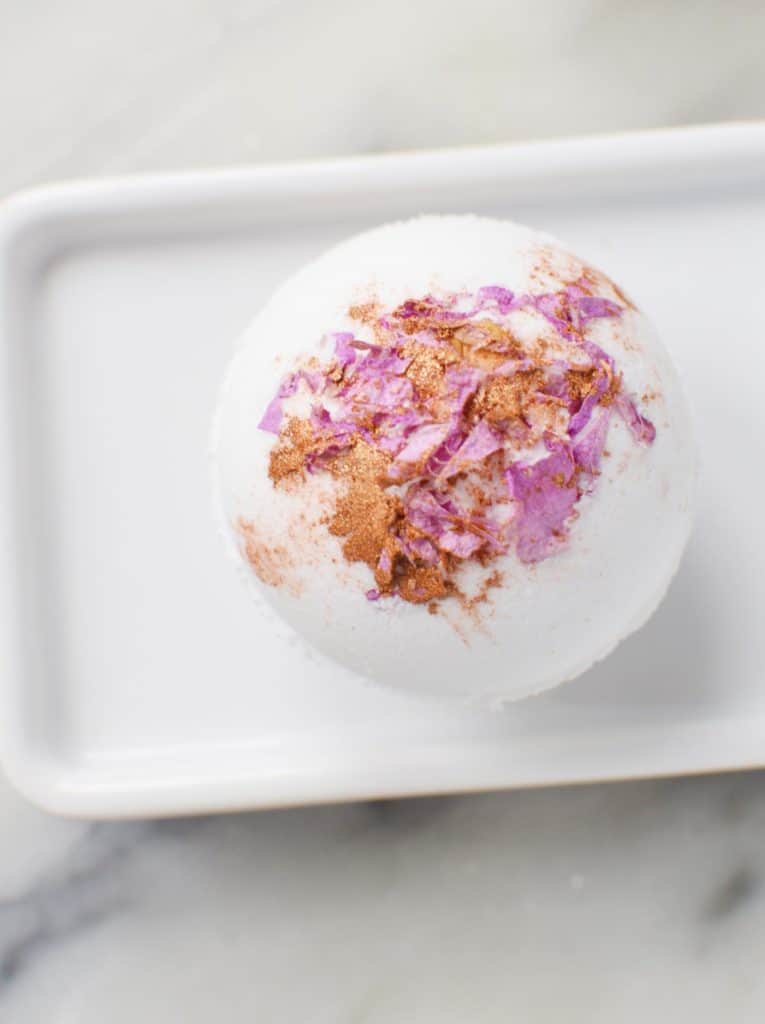 Anything with gold added just gives it that extra 'glam' touch and these Rose Gold with Rose Petal Bath Bombs will certainly add glamor to any bath. They are beautifully crafted and could even be adjusted to use different flowers and scents.
DIY Tug-of-War Dog Toy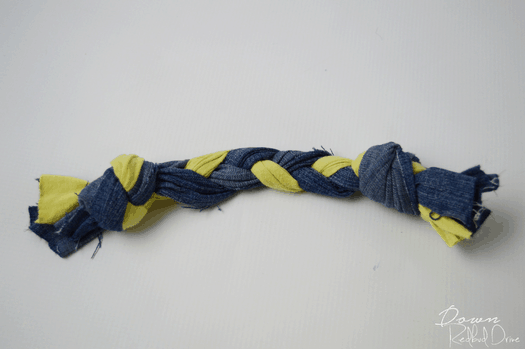 Here's something for a man's best friend, this Five-Minute DIY Tug-of-War Dog Toy would be perfect for your four-legged friend. Eco-toys are definitely 'in' right now with more people looking for sustainable yet affordable options.
DIY Sharpie Mug Bird Feeder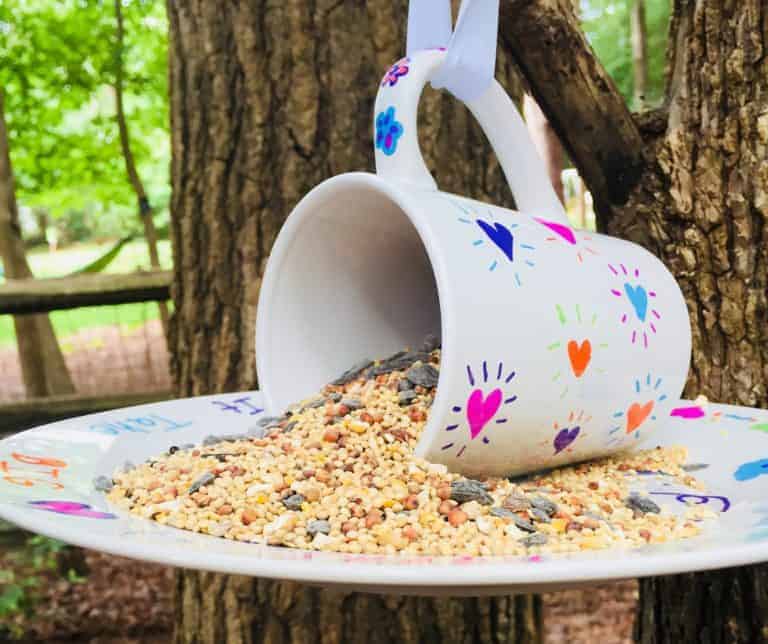 Now this mug bird feeder is a brilliant way to brighten up any backyard. The best part is that the mug and plate can be designed uniquely to each order, or, you could even sell them plain with the seed pack and crayons for customers to design and decorate their own DIY Sharpie Mug Bird Feeder .
DIY Cat-Kerchief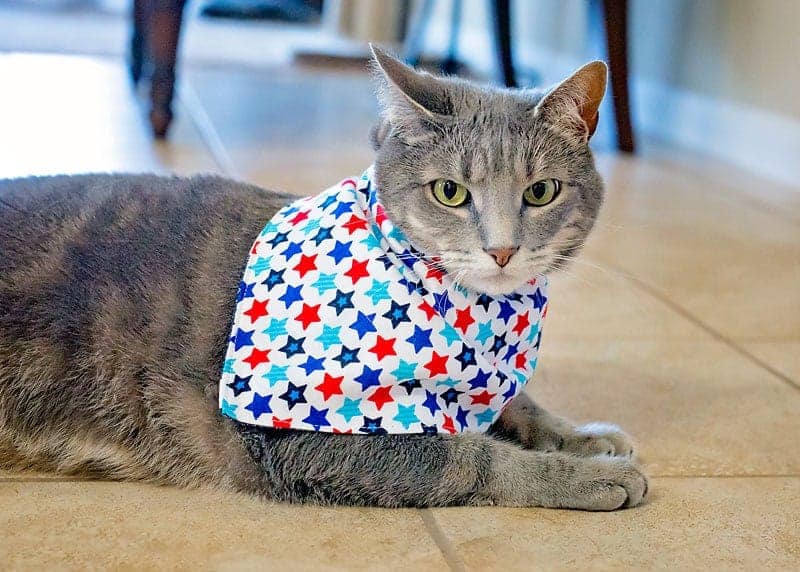 Another one for the animal lovers out there! This Cat-Kerchief is adorable and a perfect finishing touch for any loved cat. You could use a variety of designs to catch a range of taste preferences and cat personalities.
DIY Eyeglass Case
If you are at all like me putting my glasses down and forgetting where I put them, then you need this in your life. This Eyeglass Cases are so bright and colorful, even the most forgetful person couldn't miss these in their home. These make a great first-time sowing project for any new DIY crafters out there.
DIY Lotion Bars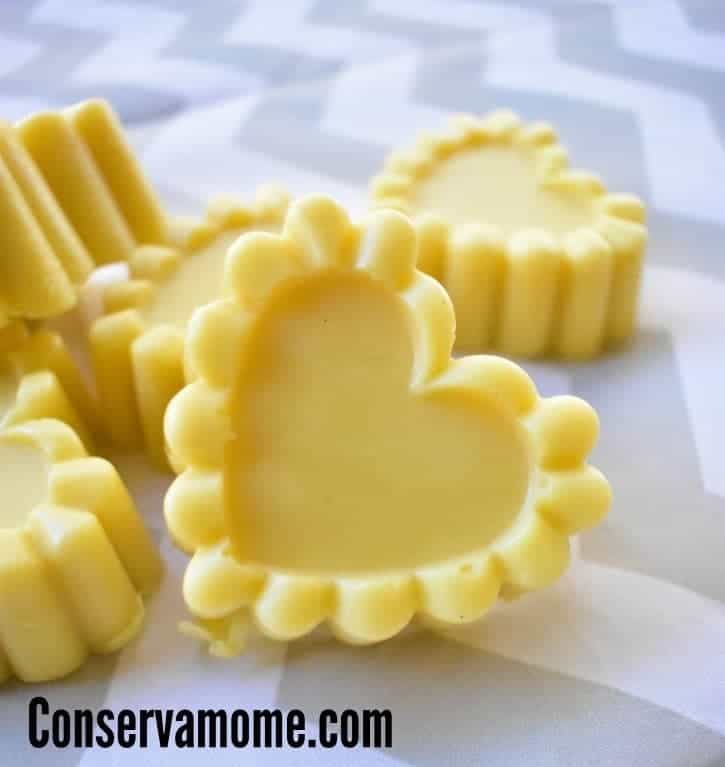 These are so simple to make, even I am so going to have a go at these 3 Ingredient Lotion Bars. There is nothing like using natural ingredients and knowing first-hand what goes into your projects and ending up in your body. With their fresh scents and pretty shapes, anyone would love to receive these as a gift or buy them for themselves.
DIY Jar of golden chocolate coins
I think these Jar of golden chocolate coins would be perfect for Christmas presents or for Chinese New Year. I know I'd be totally happy to pay someone to make these, especially with more than 20 nieces and nephews.
DIY Coconut Oil Sugar Scrub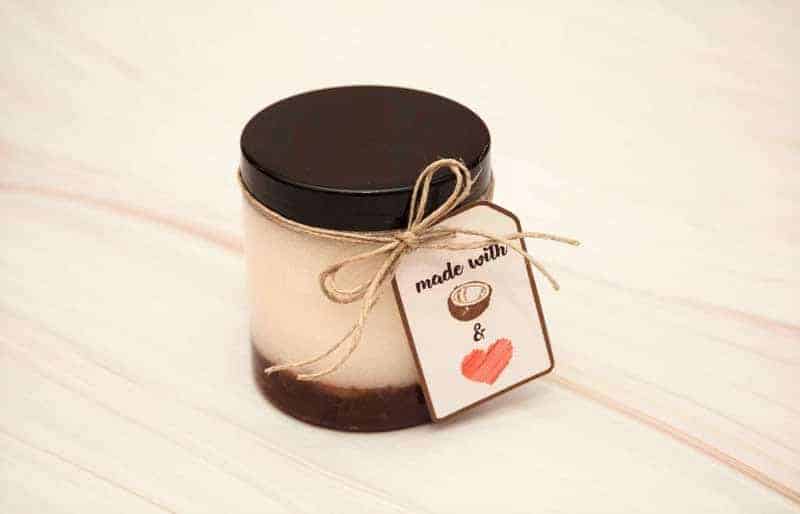 Perfect for those that are conscious of what they put on their skin, this DIY Coconut Oil Sugar Scrub only has a few ingredients, all of which you may already have in your kitchen. Coconut has numerous benefits for your skin and combined with sugar creates a soft and luxurious body scrub to remove the unwanted dead skin.
DIY Grapefruit Bath Salts
Another DIY like the one above, these Grapefruit Bath Salts are perfect for those that like to know what ingredients are in the things that they use. Grapefruit is a brilliant choice of fruit for bath salt. In fact, any citrus fruit is perfect due to its strong scent and health benefits.
DIY Mason Jar Headband Holder
This is just so cute and makes an ideal gift for any little girl who loves their headbands and wants to put them on display. This Mason Jar Headband Holder would sell easily and can be adjusted to a range of colors and sizes.
DIY Glitter Wine Glasses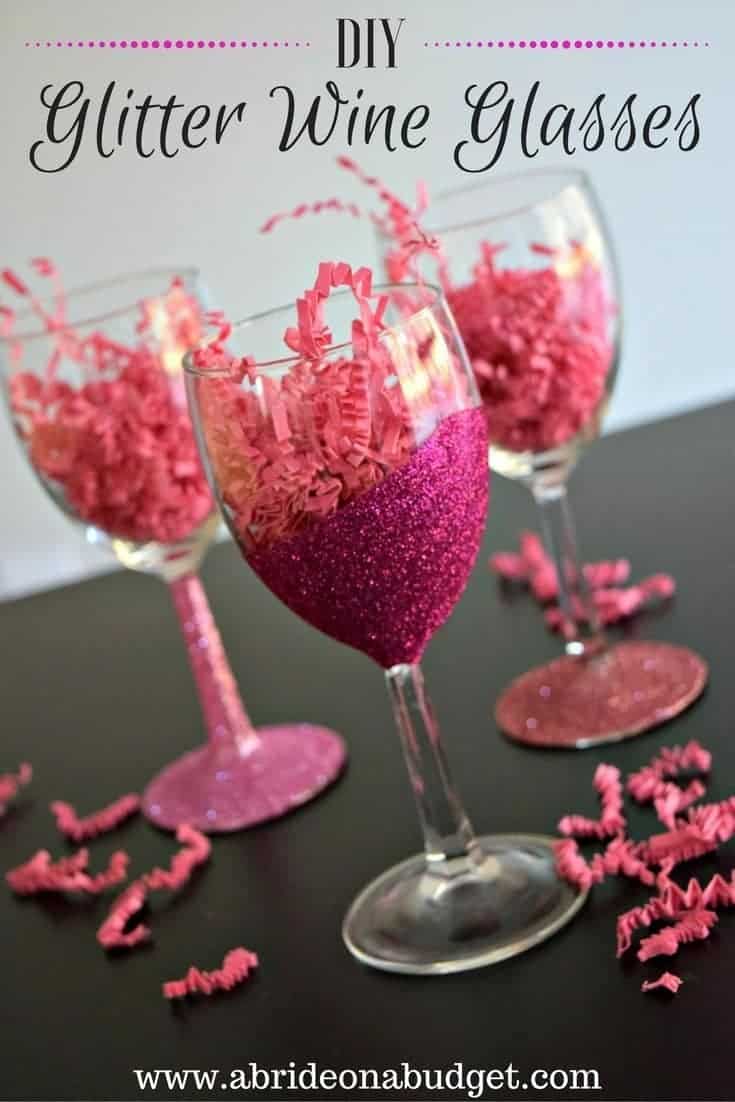 Aren't these DIY Glitter Wine Glasses just so pretty, anyone would love these. I guarantee it! They make the perfect decor for a hen do or special birthday e.g. celebrating a 30th.
This list covered 21 different DIY crafts you could make and sell from home. Each craft could be customized and adjusted enabling you to offer different styles, shapes, and/or sizes for your customers.
★ Looking for More DIY Craft Ideas?
Don't forget to pin for later…