22 Awesome Edible Slime Recipes You'll Want to Make For Your Kids
By: Vickie | Updated: 16th October 2021
All of these edible slime recipes are super fun and safe for kids to play with. Made without glue, borax, or other chemicals.
Odds are high that if you have kids they've asked for slime, And since I know I can't be the only parent out there whose kids love to play with slime but who just don't want to stress over keeping little ones safe, I collected these edible slime recipes that are super fun to play with while also being 100% safe AND 100% edible!
Made with super simple edible ingredients you likely have laying around your kitchen and fridge, these edible slime recipes are guaranteed to provide your little ones with many hours of fun.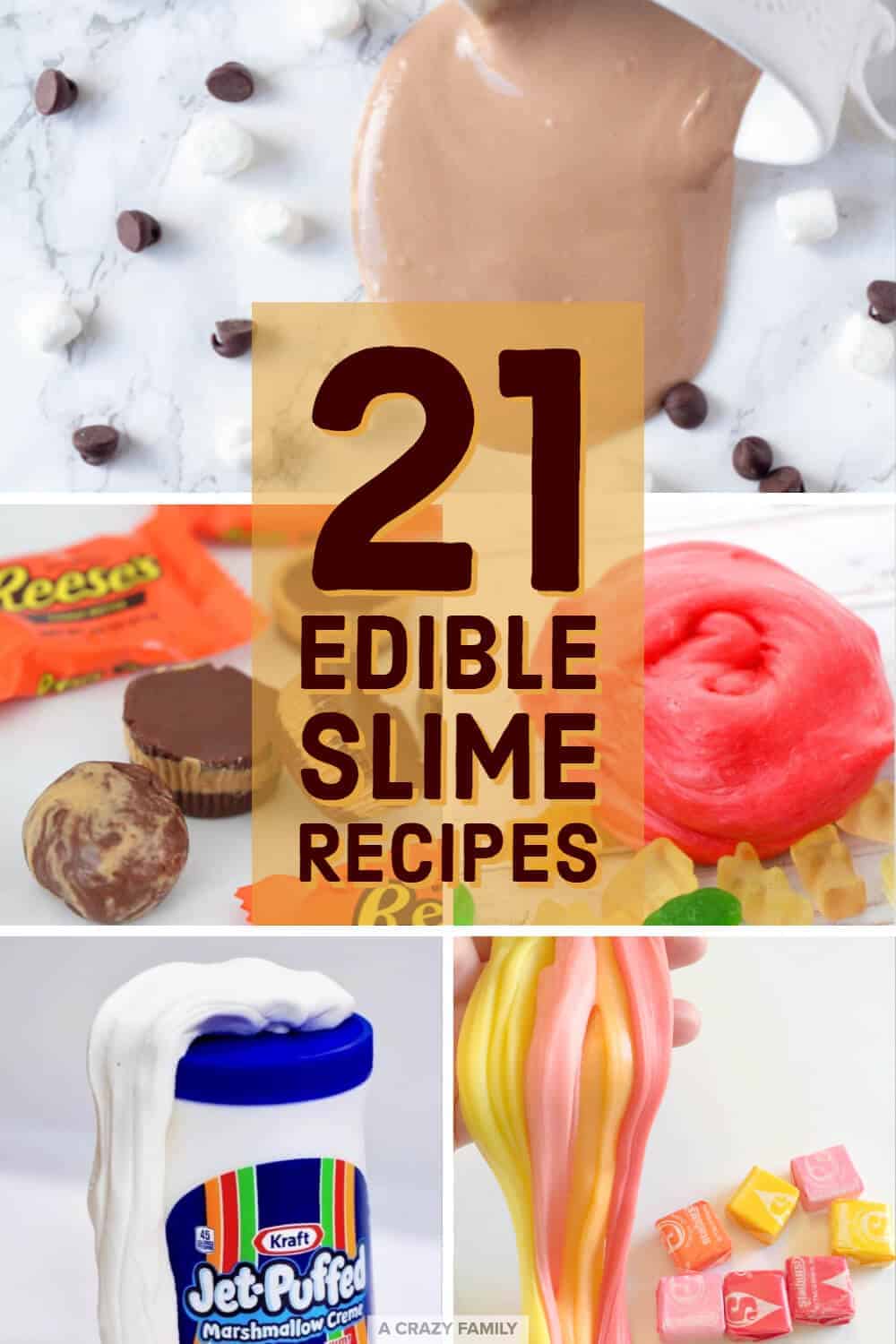 22 Awesome Kid-Safe Edible Slime Recipes
Taffy candy is super stretchy and makes an incredibly stretchy slime that kids love!
This Edible Frosting Slime is made from store-bought frosting from a can. Such an incredibly creative idea.
This Birthday Cake Slime sounds super fun to make and delicious!
Everyone knows that peanut butter and chocolate are the perfect pair. This chocolate peanut butter cup edible slime is incredible.
If you're a unicorn lover like me then this Edible Unicorn Butter Slime is perfect for you.
Everyone goes nuts for all things pumpkin in the fall. You're gonna love this Pumpkin Pie Slime.
This Honey Slime sounds amazing. I can't wait to try this one!
And this Glow in the Dark Slime sounds awesome too, hard to believe this one is edible, but honestly, it is!
Easy Edible Cranberry Slime is such a fun way to keep the kids entertained over the holidays!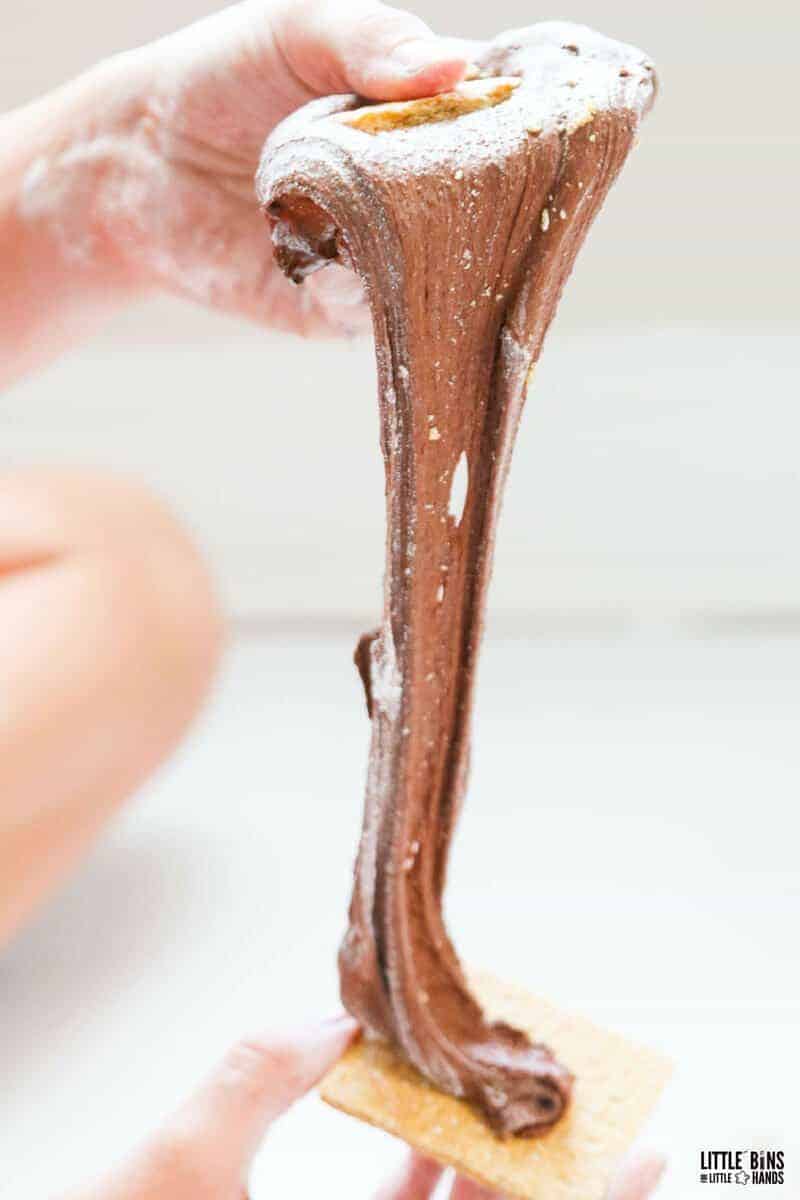 This Edible Chocolate Slime Recipe is perfect for summer with a delightful s'mores theme.
A cross between slime and play dough, this Edible Pudding Slime smells good enough to eat. And it is!
This Gummy Bear Slime is stretchy and fun…and, it's made with gummy bears!
Edible Cherry Limeade Slime is super easy to make and is a major hit!
My kids loved playing with this Laffy Taffy Slime and eating it. AND, you can laugh along the way as you read the silly jokes from the wrappers.
Celebrate Halloween with a batch of fun and taste-safe Candy Corn Slime, made with actual candy corn!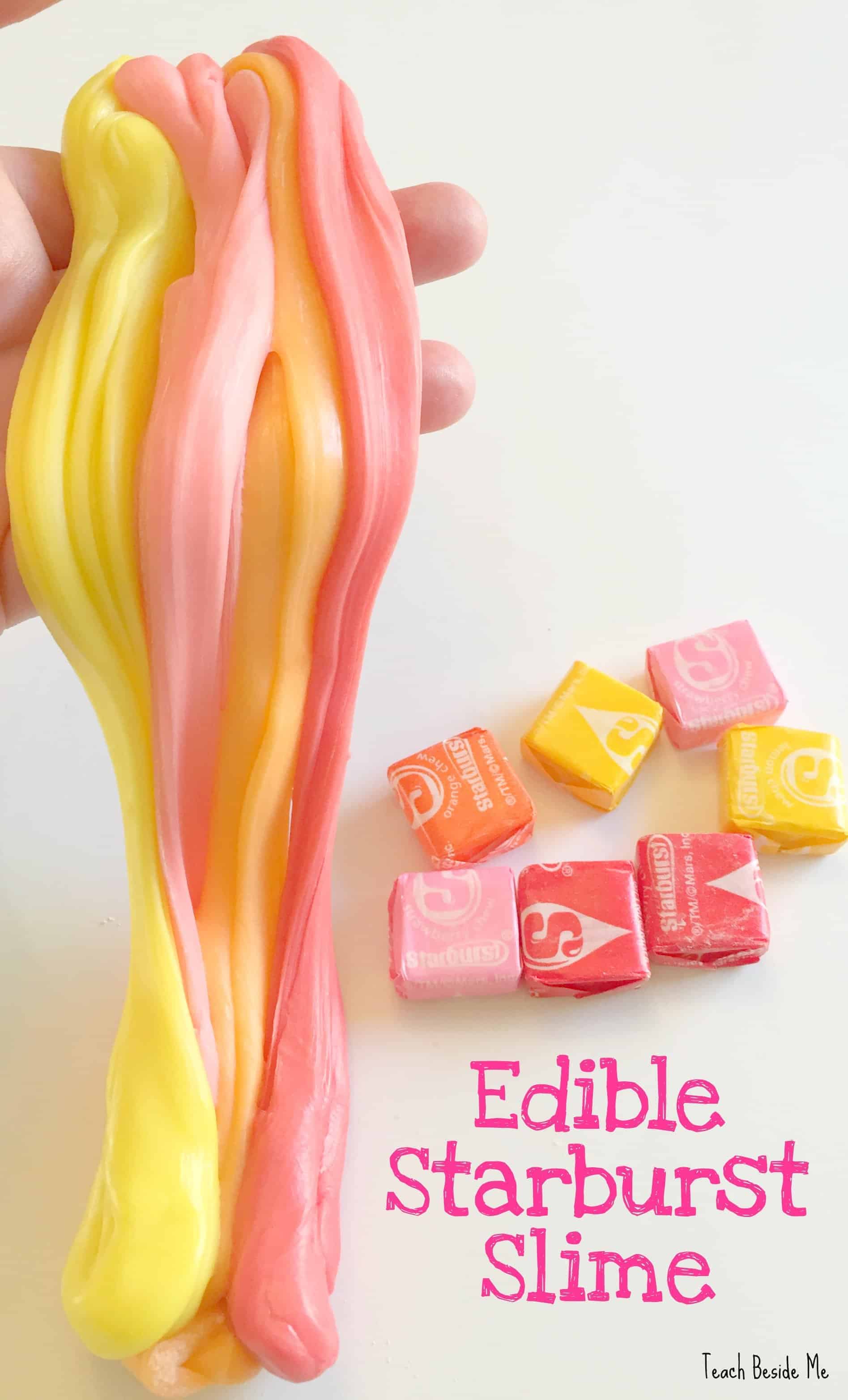 Who wouldn't want to make some rainbow, stretchy, gooey and completely edible slime from Starburst candies?
Edible Kool-Aid Slime is not only easy to make. It's fun to play with and tastes so good!
An easy edible Chocolate Slime recipe that smells just like your favorite decadent desserts!
This Edible Lemonade Slime is super stretchy and tastes just like the classic summer drink.
Do you like sour candy? Good, then this Rainbow Sour Patch Kid Edible Slime is the one for you!
This Marshmallow Slime is SUPER stretchy!! Plus it only requires 3 simple kitchen ingredients.
Edible Bubble Gum Slime is seriously fun and delicious. And you can still even blow bubbles with it!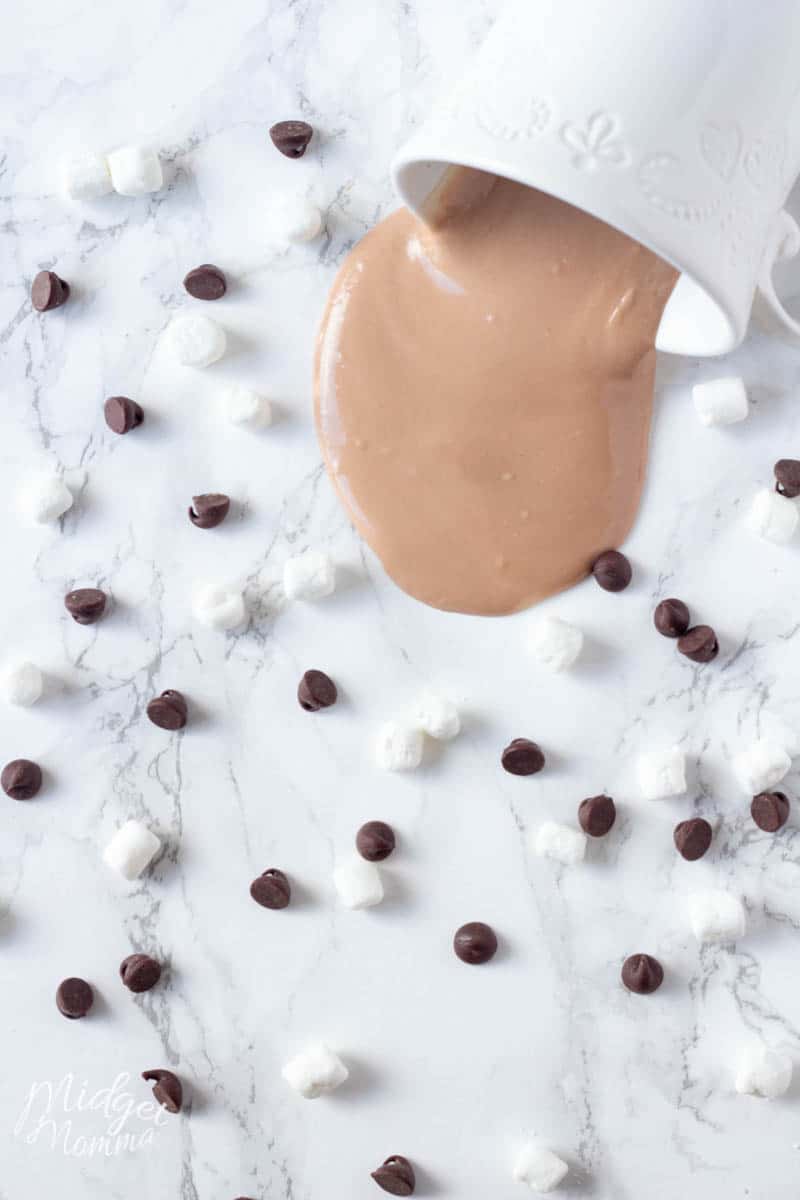 Hot chocolate, cornstarch, and milk make this one tasty slime recipe.
Some final slime tips:
No matter which of these edible slime recipes you choose to make, your children will have hours of fun.
A quick note about storage. Because these are edible, this also means they're perishable. You'll need to store them in an airtight container in the fridge between uses, and discard after a week at most.
Related craft articles: