10 Unique Ways You Can Use Q-Tips Throughout The Home
By: Vickie | Updated: 9th July 2022
Whether you call them cotton swabs or q-tips, I have some unique ways for you all to use q-tips throughout your home.
They say you are not supposed to use them to clean your ears, right? So, what good are they?
Let me enlighten you with a fun variety of cotton swab uses.
10 Ways To Use Q-Tips
Who knew that a q-tip would be the tool you would reach for to clean some of the most complicated areas of your home. Or help you master that perfect makeup look! Check out all the handy uses below.
Mascara Smudges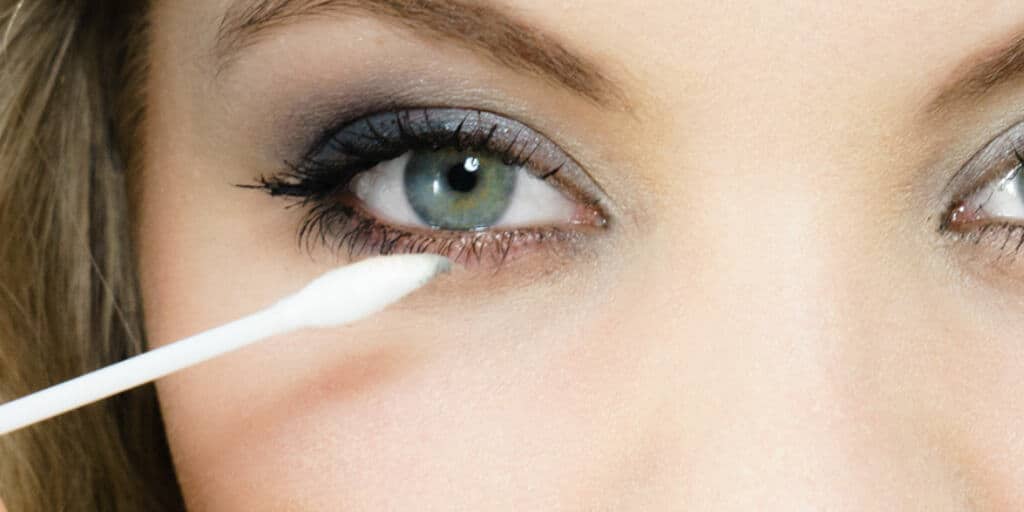 If you ever have your makeup almost done and you go to apply mascara and get it all over your face or eyelid, use this tip.
Just take your q-tip and gently wipe the mascara away. It is gentle enough it won't wipe away all your eyeshadow with it. It might take just a little away, but a little touch-up is better than a full face re-do.
Clean Electronics
Grab a cotton swab and dip in rubbing alcohol and use it to get into those tiny crannies on your phone, remotes, or even tablet.
Just make sure to squeeze most of the alcohol out of the tip, so it doesn't get much liquid on your electronics. It will disinfect and wipe away dirt and grime you might not be able to reach otherwise.
Keyboards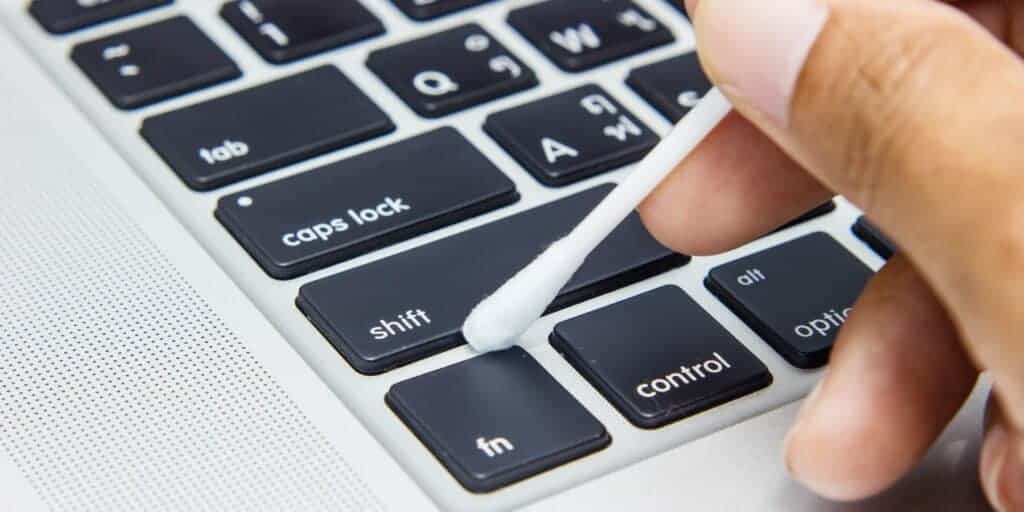 Since we just talked about electronics, you can also use these handy q-tips for cleaning in between keyboards. It is great for getting any food or dirt buildup out from in between your keys.
Lipstick Trick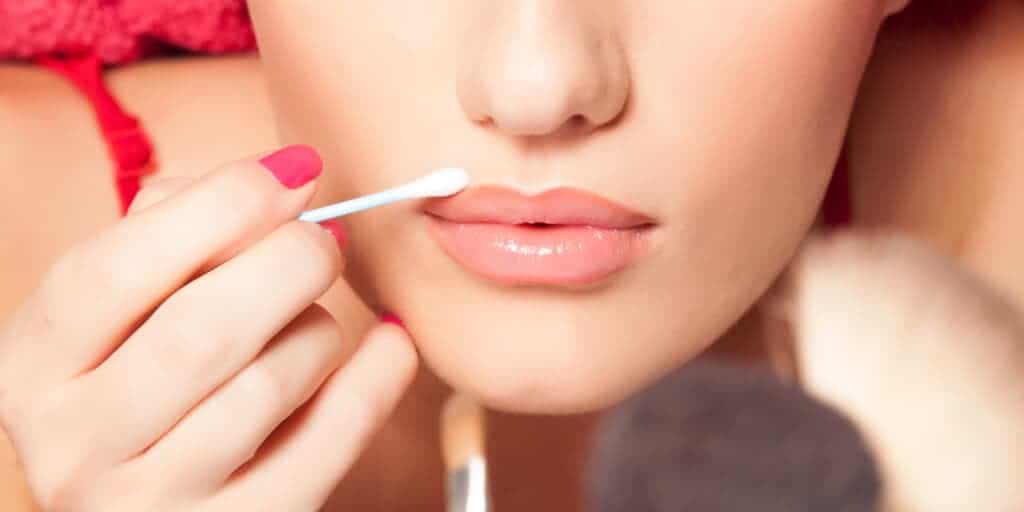 Dip a cotton swab in translucent powder and apply it to the outside of your mouth, it creates an excellent barrier, and the lipstick color won't smear or bleed down.
This trick is suitable for those bold lips you love.
Jewelry
Grab your cotton swab and dip in jewelry cleaner and use that to help clean those small places on your favorite earrings, rings, or necklaces.
Air Vents In Car
If you are deep cleaning your car, you know that the corners of your air vents can be a perfect area for dust to collect.
Get a cotton swab with cleaner on it and use it to get up close to the edges and clean out any dirt and debris in your vents in the car.
Touch Up Walls
If your wall has a scratch and tore the paint, add the paint you use to the end of a cotton swab, and gently dab it onto the wall.
It will cover the mark on the wall quickly.
Hair Dryer
Use a q-tip to wipe away dust and lint that builds up on a hairdryer over time.
You can wet it down or use dry to brush it away.
Perfume On The Go
Grab a q-tip and dip it in your perfume or spray the end of the swab and put it in a plastic sack. Then stash in your purse and when you feel your perfume is fading re-apply to wrists or neck.
Essential Oils
This is another great one for when you are away from home. Just add a few drops to the end of a swab and put it in a container or sealable plastic bag.
Then when you are out, you can apply this to your skin for the aroma or inhale the oil from the end of the swab.