5 Easy Ways to Embrace a Minimalist Lifestyle
This post and its photos may contain affiliate links. As an Amazon associate, I earn from qualifying purchases.
Have you been looking for a way to simplify things, save time, and get organized?
If you're asking these questions it's also possible that you might have some issues with clutter and keeping a tidy space.
Becoming minimalist might be the path to help you fix your problem, but you might wonder, what does it mean to adopt a minimalist lifestyle?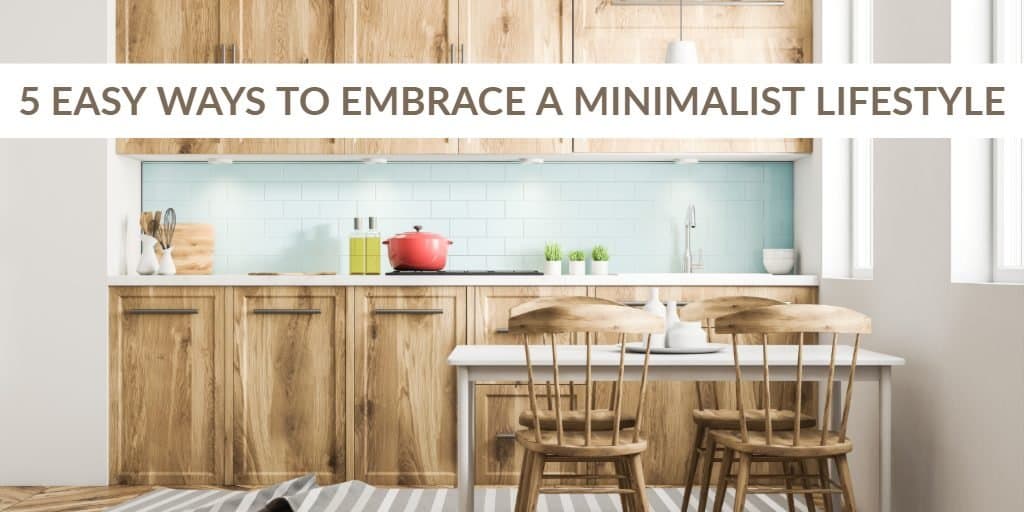 Removing Clutter From Your Life
In order to become a minimalist, it will be of most importance to begin by removing any and all clutter from your life.
One easy way to start this would be to identify what areas have become a "catch-all" for items that you're holding when you walk through the door.
Make a serious effort to leave surfaces bare, and get rid of anything that you don't need.
Home Decor Will Reflect Minimalist Ideas
The way your home looks will also begin to take on a clean new look. Along with keeping surfaces clean, you will want to decorate in a way that feels neat and avoids causing any sort of distraction when you are going about daily tasks.
Eliminate broken items that can't be fixed. Replace the doorknob that refuses to turn.
This will put an end to endless fidgeting with objects that can absorb 15 minutes of your time every day.
Use Funds You've Saved For Enjoyment
It is good to do positive things for yourself.
If you have been able to save money after confronting your life from a minimalist point of view, take some time to choose a way to reward yourself for your discipline such as self-enrichment activities like music, art, or study.
Over time you can save larger sums of money to accomplish much larger goals. Test yourself. Plan a trip.
Memories Are More Important Than Things
Always remember that memories are more important than things.
If you live your life based on objects that can be destroyed, then you are setting the stage for future disappointment.
Building your life on quality interactions and goals will have a much more lasting impact on how you feel. The objects that we gain from our experiences, purchases and the strain of upkeep often become like anchors rather than pleasant reminders.
Be Patient
Most importantly, be patient with yourself.
No one can make all the changes in one day.
Accept that changing your habits will be a process, but if you challenge yourself, and remain flexible, you can enjoy peace and time like you never have before, and you'll thank yourself for it.