Easy Homemade Peppermint Lip Balm
This post and its photos may contain affiliate links. As an Amazon associate, I earn from qualifying purchases.
Making your own bath and beauty products is a great hobby and can even save you some money too! You will not believe how easy these peppermint lip balm tins are to make. This homemade lip balm will moisturize your lips, and they make great gifts too!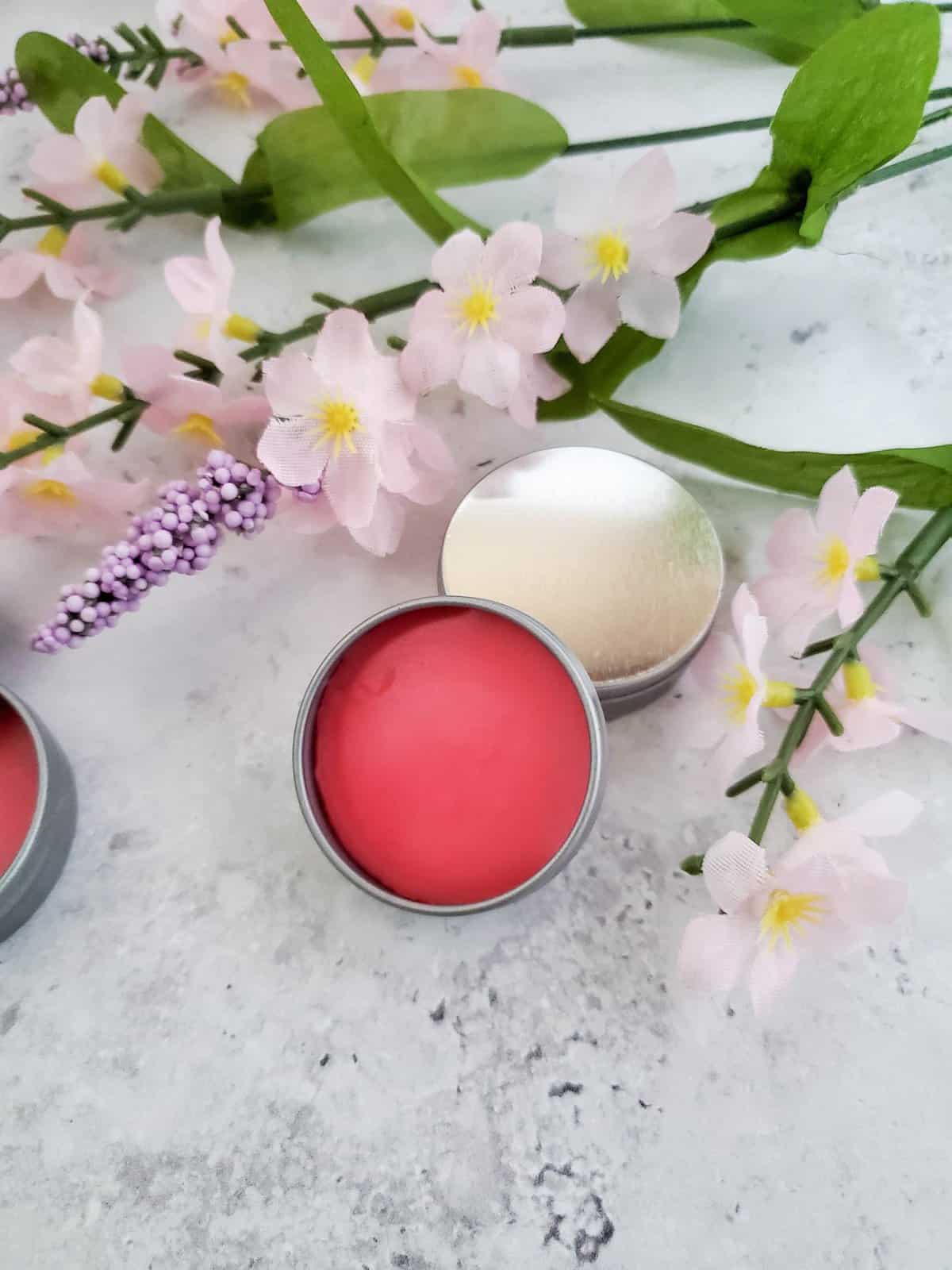 Making your own beauty products has really become a trend recently. After all, not only can it be a fun craft and activity to do, or even an excellent hobby to start, but it can also offer up huge savings money-wise.
Homemade always seems to not only look fabulous but also tailor-made to what you like. So this easy homemade peppermint lip balm is one you have to try.
This is such an easy activity to do, and once you start, you may find you have a new hobby to enjoy. These homemade lip balms are moisturizing and look great.
They also will make incredible gifts for friends and family. You could make a big batch as stocking fillers for Christmas or even customize the look and scent for someone's birthday. The options are endless.
The next time you have a few minutes to spare – grab the ingredients, then follow the instructions below. You'll have yourself a lovely little lip treat in no time!
Peppermint Lip Balm Supplies
First of all, to make things easy, gather everything you need together and set it out on a flat work surface. A table is ideal for this.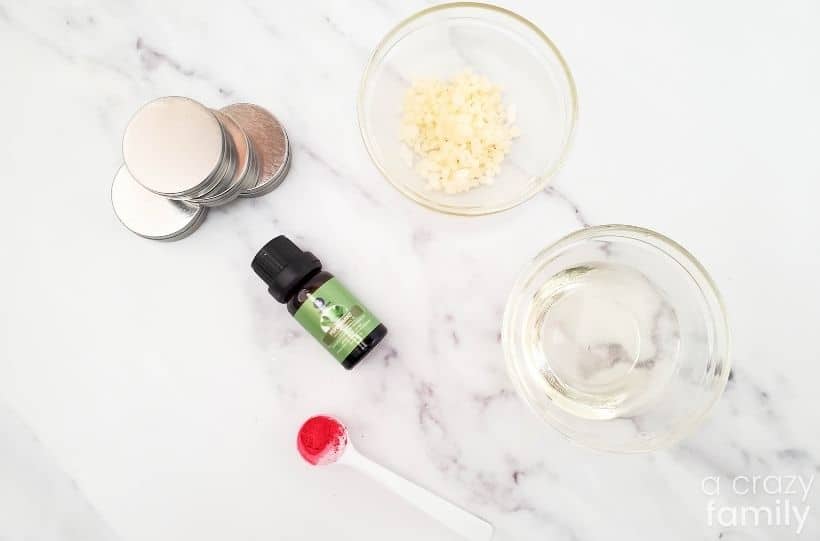 How to Make Peppermint Lip Balm
1. First of all, you will want to add the beeswax pallets to a microwave-safe measuring cup with a spout. Heat on high in 30-second intervals, stirring between each heating session until the beeswax is fully melted.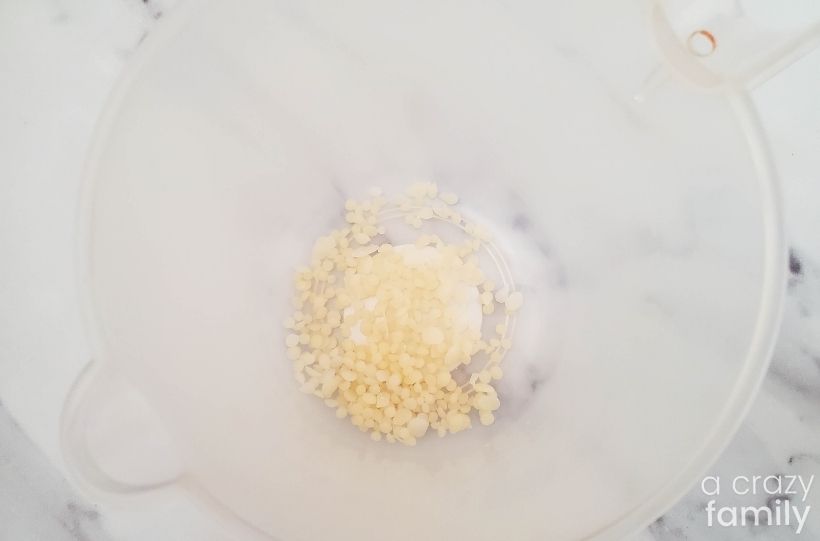 2. Once the beeswax has melted, you can then add the coconut oil and stir well.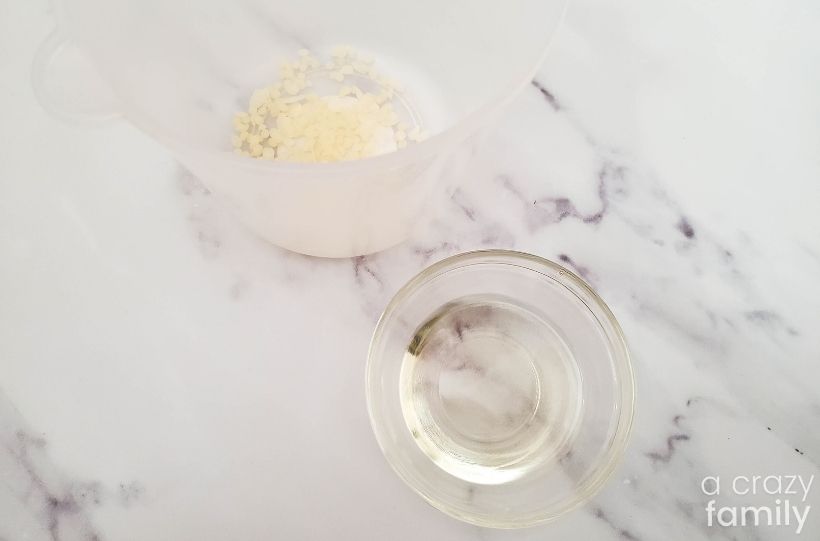 3. Last of all, add the colored mica powder and peppermint essential oil. Make sure you stir well to help the color develop and the scent.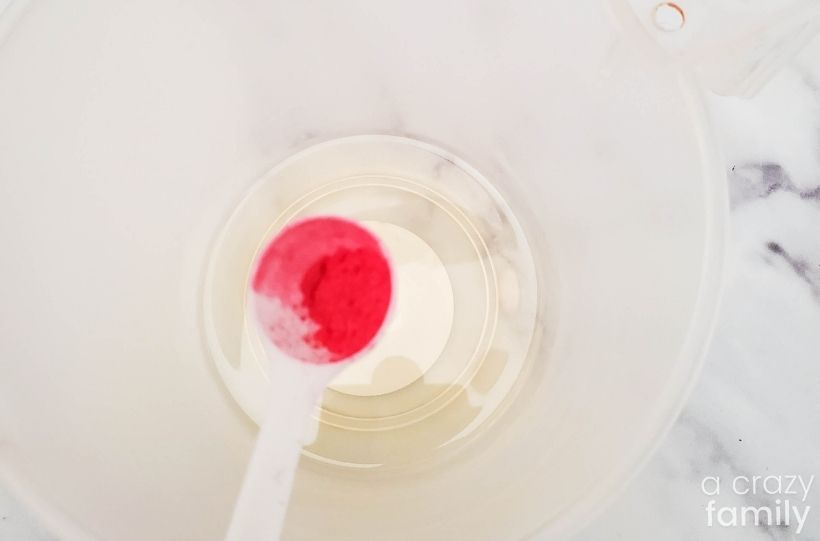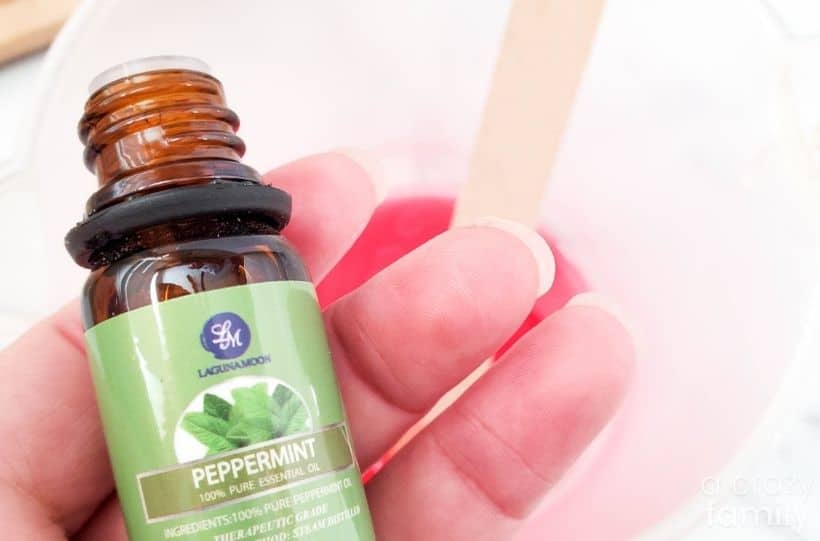 4. Now pour into the lip balm tins.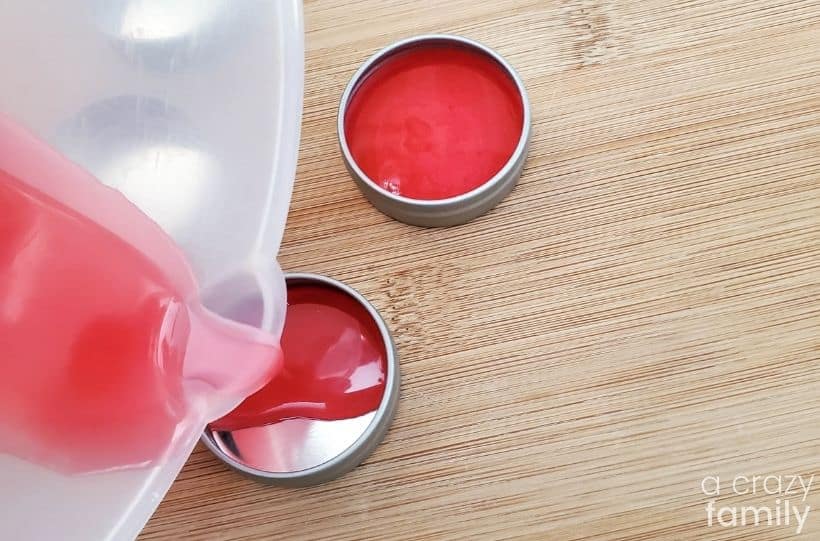 5. Allow to set undisturbed for a couple of hours. Try and make sure they won't be knocked.
And there you have it, your easy homemade peppermint lip balm.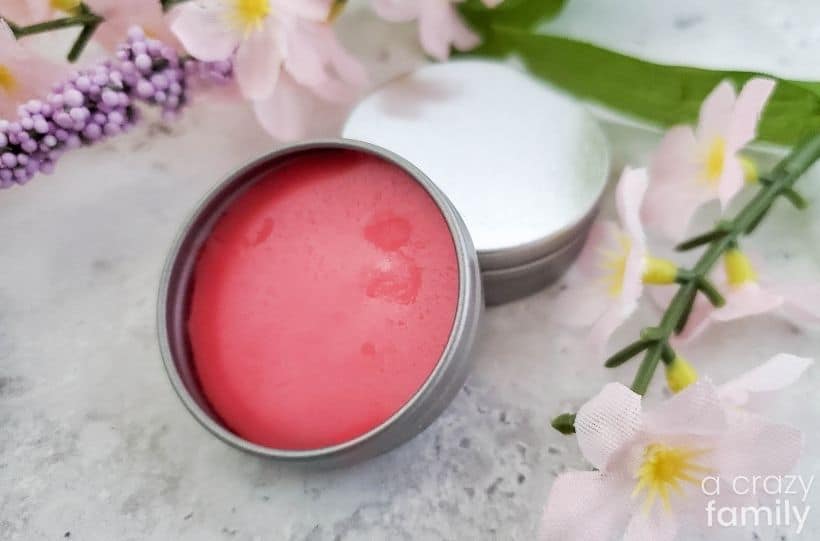 Tips & Tricks
A craft or any activity is perfect to spend quality time with your favorite people or to enjoy some alone time. It is a great way to unwind and relax. Here are my top tips to get the most out of it.
Always keep an eye on the beeswax pallets as you melt them. Stirring in between each heating interval will help speed up the process.
Make sure you give the lip balms uninterrupted time to set. You may want to put them in a hard-to-reach area or a room you won't be using so that they can set properly.
Double up the quantities if you want to make more. It can easily be doubled up so that you can make a bigger batch.
Variations
Like with any activity, you can adapt it to suit you, and if you don't have some of the things that you need suggested above, then varying it is a great way to enjoy this craft. Here are some ideas:
You could use a different color for your lip balms. We have used a deep rose mica powder for this version, but you could use whatever color you like. Green would work well with the peppermint scent.
It might be that you want to try a different essential oil as a scent for your lip balm. You could try lavender to soothe dry skin or tea tree oil to help against bacteria that can cause problems like cold sores. Citrus essential oils will also work well. The possibilities are endless!
Why not try different-sized tins? You could make bigger batches that will last longer.
Make these as cute little gifts for friends or family. You could decorate the tins with ribbon or stickers with a special message. Perfect for birthdays or Christmas presents.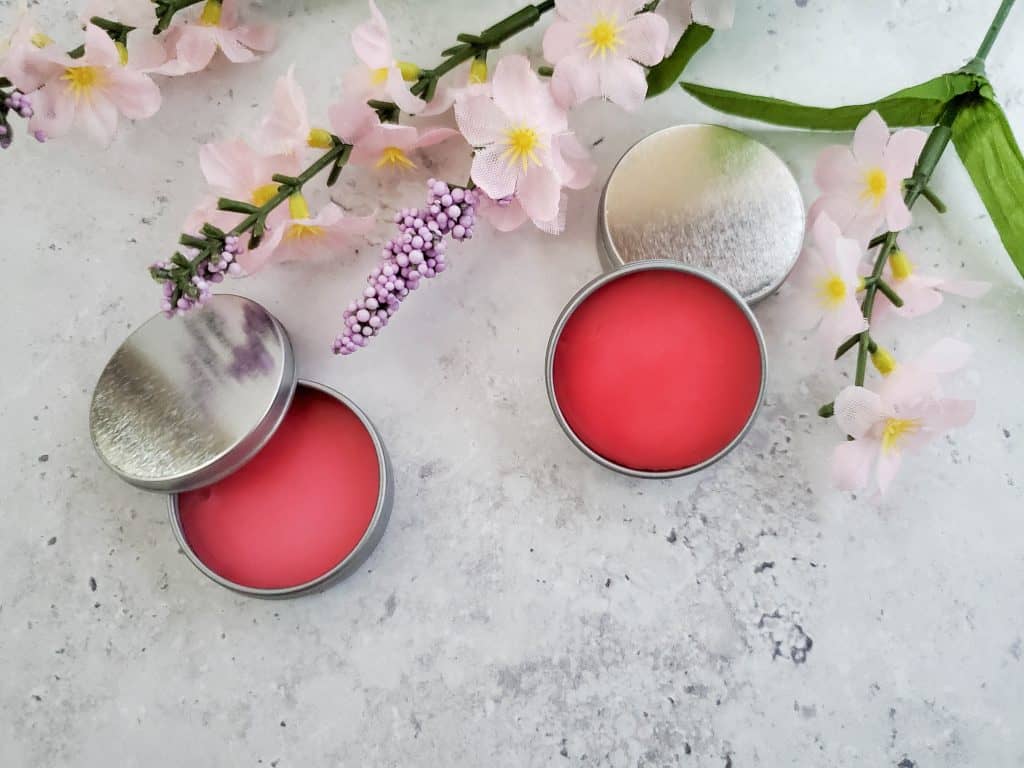 Frequently Asked Questions
We all have questions that we may need answering, so here are a couple to help you.
What age range is this craft suitable for?
While it might be more appealing to make homemade beauty products as an adult, this will appeal to young adults, teenagers, and tweens. Anyone from the age of 8, with adult supervision, will enjoy making the peppermint lip balm.

Younger children will especially love making things like this and then showing them all their friends. Perhaps even making some for them as well.
What if I don't have all of the supplies?
You do need some essential supplies for this activity, such as the beeswax pallets, but you can vary the essential oil you use or even the color of mica powder. Once you get the hang of it, you could create a whole selection of homemade lip balms.
Why should you use a homemade lip balm?
First, it's cheaper than store-bought. They can offer great value for money. Second, less packaging means less waste. With many of us trying to be more mindful of things such as plastic use. Plus, the lip balm tins can be reused again.

Lastly, you save money by making your own for things like gifts or for your own personal use. There are so many reasons why you should give this a try.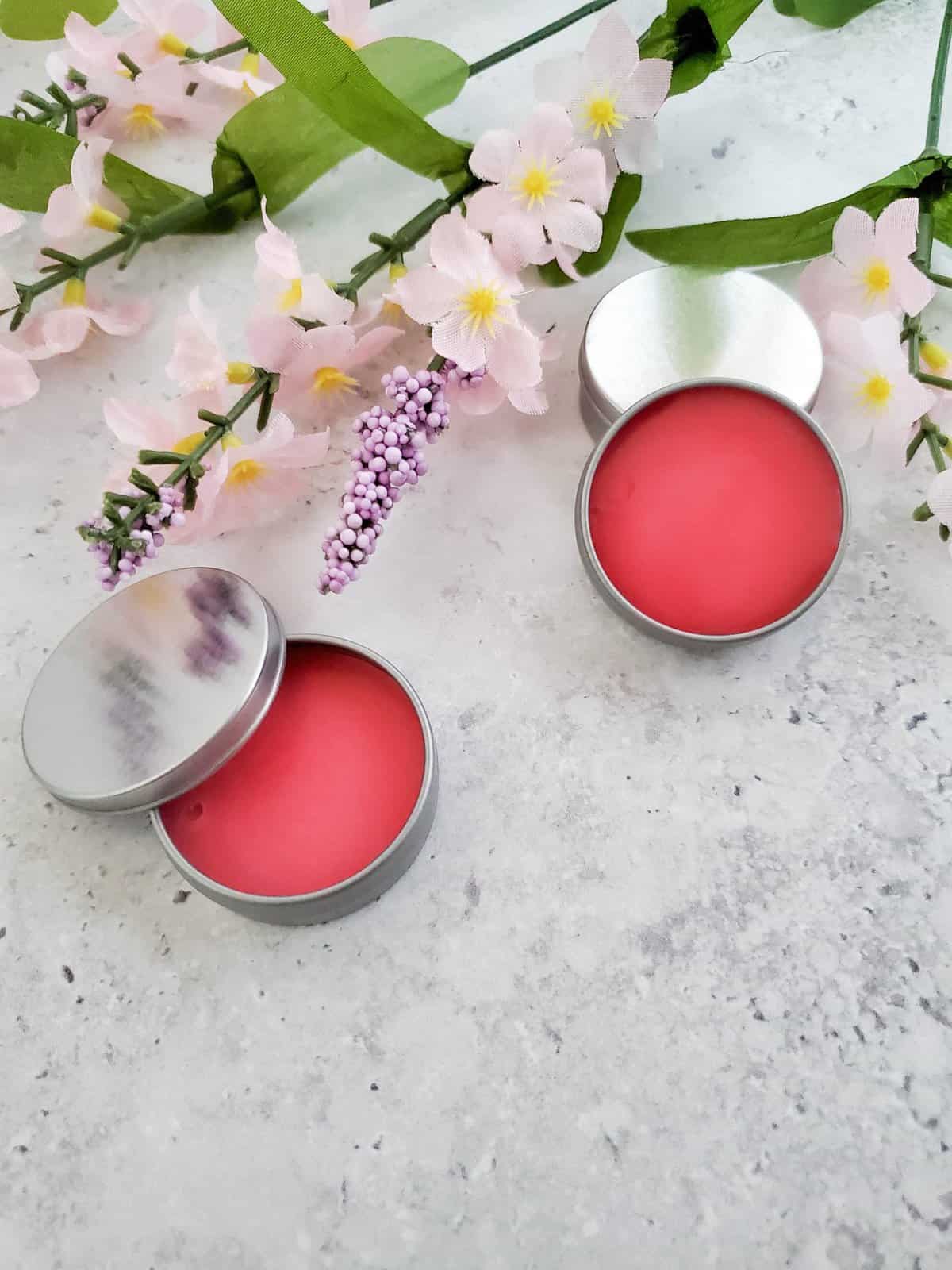 Hopefully, this will have encouraged you to give the Easy Homemade Peppermint Lip Balm a try.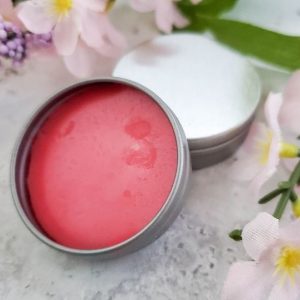 Easy Homemade Peppermint Lip Balm
Supplies
1

tbsp

beeswax pellets

2

tbsp

liquid coconut oil

¼

tsp

deep rose mica powder

5

drops

peppermint essential oil

3

0.5oz lip balm tins
Instructions
Add beeswax to a microwave safe measuring cup with a spout. Heat on high in 30 second intervals, stirring between each heating session, until fully melted.

Add coconut oil and stir well.

Add mica powder, and essential oil. Stir well.

Allow to set undisturbed for a couple of hours.
Click stars to rate now! Or leave a comment below.
If you love the wintery smell of peppermint, then you're going to love this easy DIY! In just a few simple steps, you can create your own set of minty lip balm tins. They make great stocking stuffers or party favors.
Don't Forget to Pin This Craft for Later!