12 Super Healthy and Easy Christmas Dishes You Will Love
This post and its photos may contain affiliate links. As an Amazon associate, I earn from qualifying purchases.
Healthy and Easy Christmas Dishes – do yourself a favor and check out these delicious Christmas ideas that are both easy & healthy.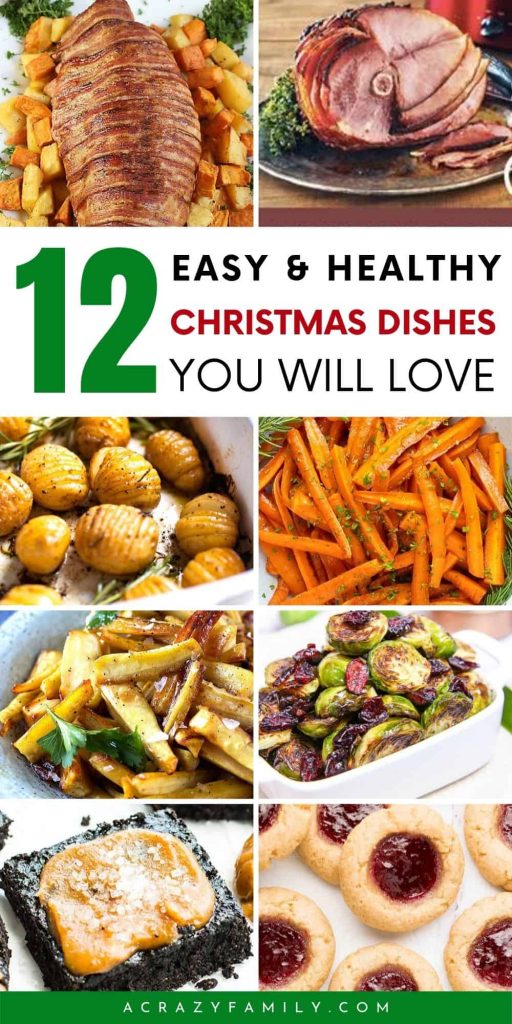 Christmas is coming and you are going to want to treat yourself, but without putting on pounds that you are going to want to shift once the new year rolls around.
Down below I've listed some great recipes that'll taste great but won't cause you to need to shed the weight come January.
Check out these Christmas dishes that your family & friends will love. There are main courses, side dishes, desserts & more!
Main Courses & Side Dishes

An easy Christmas honey glazed ham in the Slow Cooker. Use your crockpot to make hosting a holiday EASY! Your crockpot keeps it moist and tender, Perfect for dinner on a weeknight too. So EASY and so DELICIOUS. (from The Kitchn)

This garlic and herb butternut squash is such an easy and flavorful side dish to add to your Christmas menu. Naturally vegan, paleo and gluten-free. What's great about this is that it can be made entirely on the stove-top so it won't have to jockey for space in the oven. (from Healthy Seasonal Recipes)

Maple Balsamic Brussels Sprouts and Cranberries recipe. Great for a healthy Christmas side dish. This is the best crispy, oven-roasted sprouts recipe with maple syrup, plus it is vegan, vegetarian and gluten-free. (from Running In A Skirt)

There is nothing better in my book than a simple one-pan baked chicken. That's why I love this comforting Mediterranean recipe for garlic rosemary chicken with cranberries. A flavor-packed special dinner with so little effort! (from The Mediterranean Dish)

Carbs can be damned, you can't beat these roast potatoes. This recipe gives you the ticket to being the most popular hostess on the block – perfect rosemary and lemon baby roast potatoes – every time! (from Just Easy Recipes)

Carrots are tossed in a sweet honey and herb sauce for this quick and easy side dish recipe. This easy recipe is gluten-free, dairy-free, vegetarian, and has over 500% of your Vitamin A daily requirement! (from Evolving Table)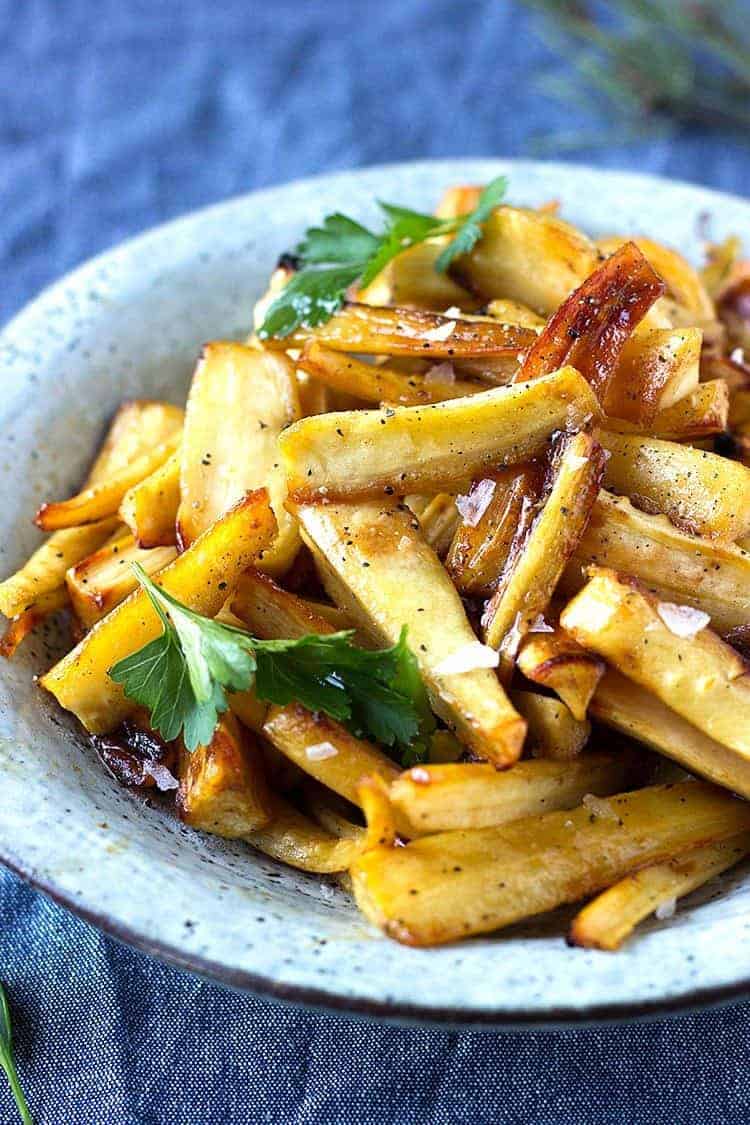 An essential side dish to your Christmas dinner and these sticky and sweet parsnips are so easy to make. (from Nutritionist Meets Chef)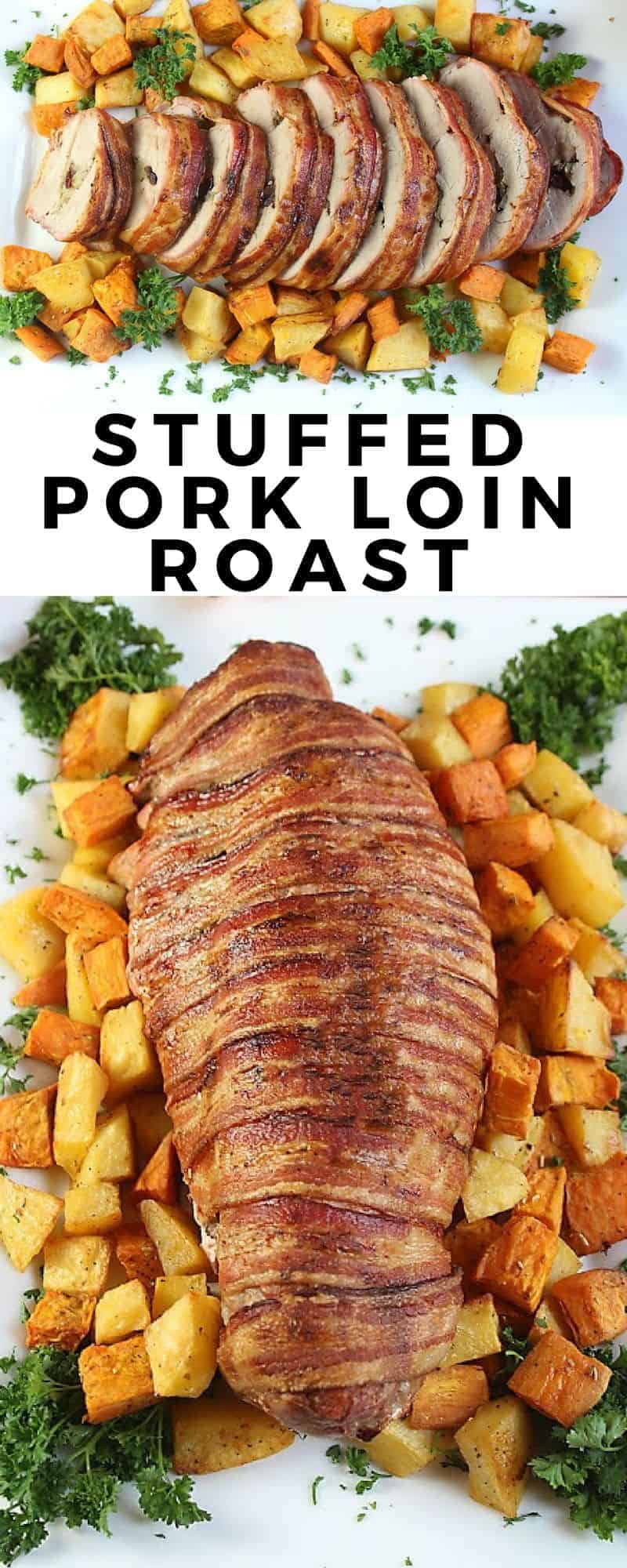 The combination of savory meat, aromatic herbs, and sweet and tangy fruit in this stuffed pork is incredible and it's so easy to make and quick to prepare. (from Just A Pinch Recipes)
Desserts

This easy recipe tastes so fancy and with only 4 ingredients & 21 calories! (from Amy's Healthy Baking)

A deliciously healthy holiday dessert recipe! But it would also make a healthy breakfast or a great side for brunch. A nutritious dish to add to your Christmas menu. (from Cotter Crunch)

They're the BEST I've ever had! And my friends and family completely agree! Sweet, buttery, absolutely irresistible… And only 46 calories! (from Amy's Healthy Baking)

These gluten-free and refined sugar-free salted caramel fudgy paleo brownies are super fudgy and have the perfect balance of salty and sweet! This healthy paleo brownie recipe is sure to become a firm Christmas dessert favorite. (from Evolving Table)
Have you started planning what you're going to eat over Christmas? These are some great recipes to take note of. They're all super simple, healthy, and great tasting! So why not give them a try!