15 Favorite Fall Comfort Foods
By: Vickie | Updated: 15th July 2022
Fall is in the air and that means it's time for some delicious comfort foods. These recipes will keep you warm all season long. So curl up with a bowl of your favorite comfort food and enjoy!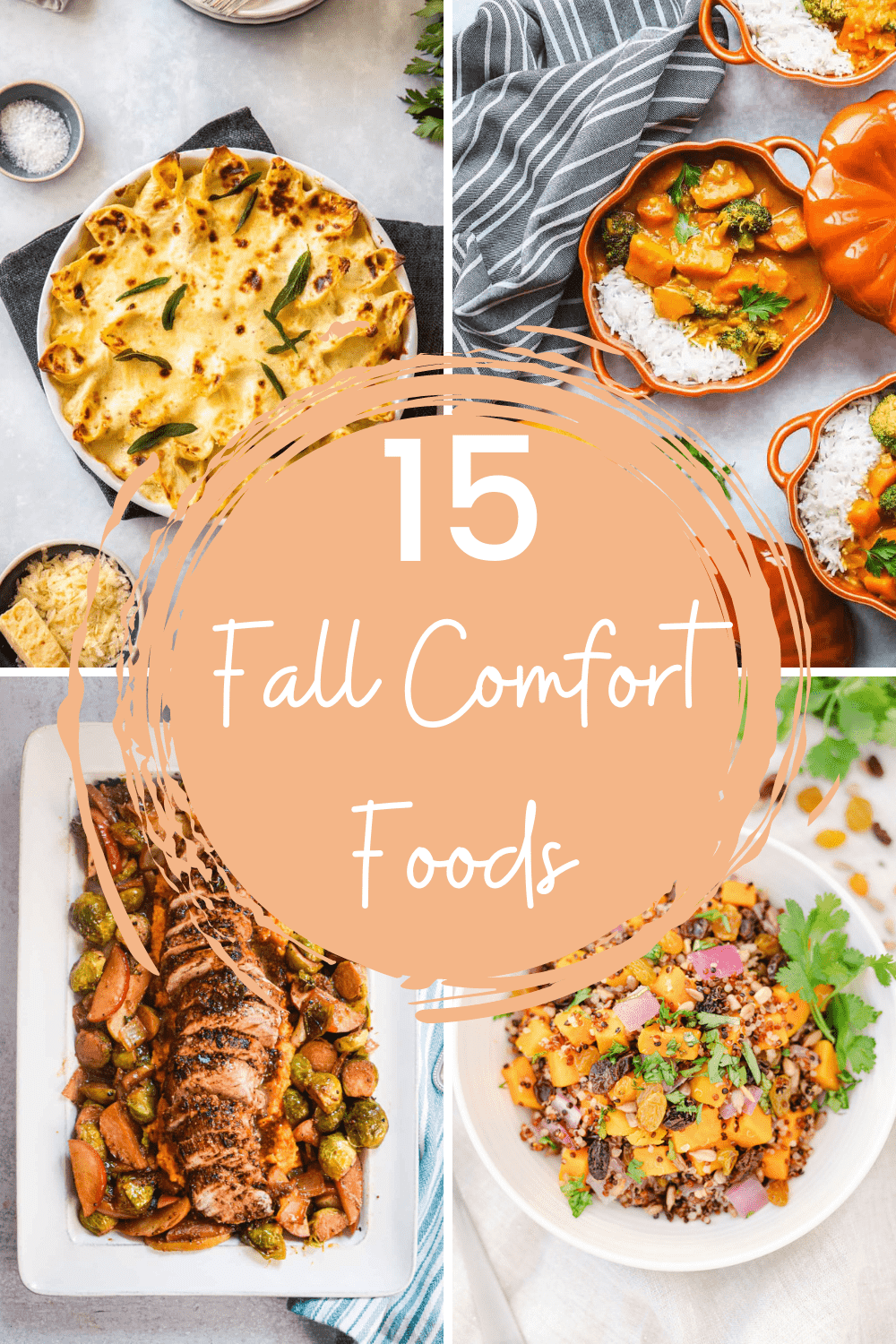 The best way to spend a chilly autumn day is to cozy up with a good book and some yummy fall comfort food. You will find anything from instant pot recipes to one pot and sheet pan dinners for simple and quick yet tasty meals. Everyone will enjoy the savory comfort food and especially the easy clean-up.
Whether you love to cozy up to watch the football game or just enjoy sitting and watching the leaves fall, these recipes are perfect to go with whatever fall activities you love.
15 Fall Comfort Foods to Keep You Cozy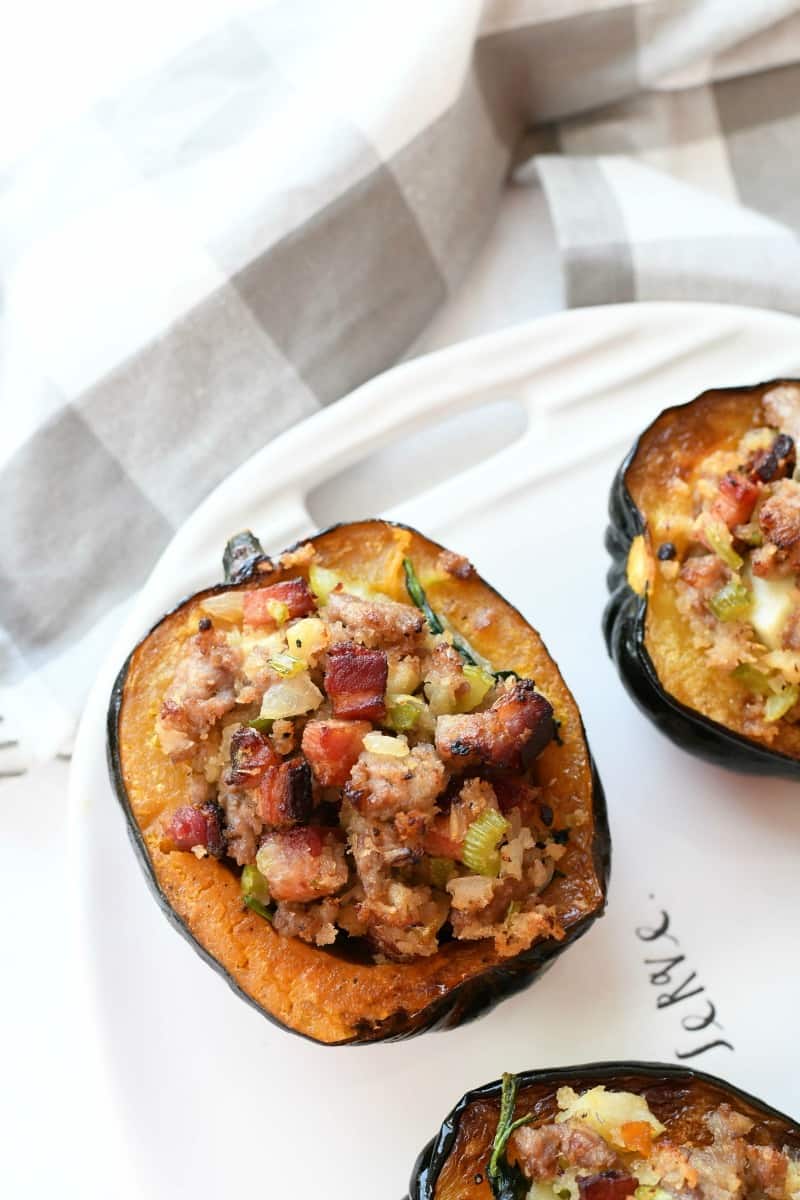 Perfectly cooked twice-baked acorn squash is stuffed with crisp, pan-fried bacon, sausage, apple, and other delicious ingredients. This stuffed, baked acorn squash makes a delicious holiday side dish or meal.

Get the recipe here: Baked Acorn Squash with Bacon & Sausage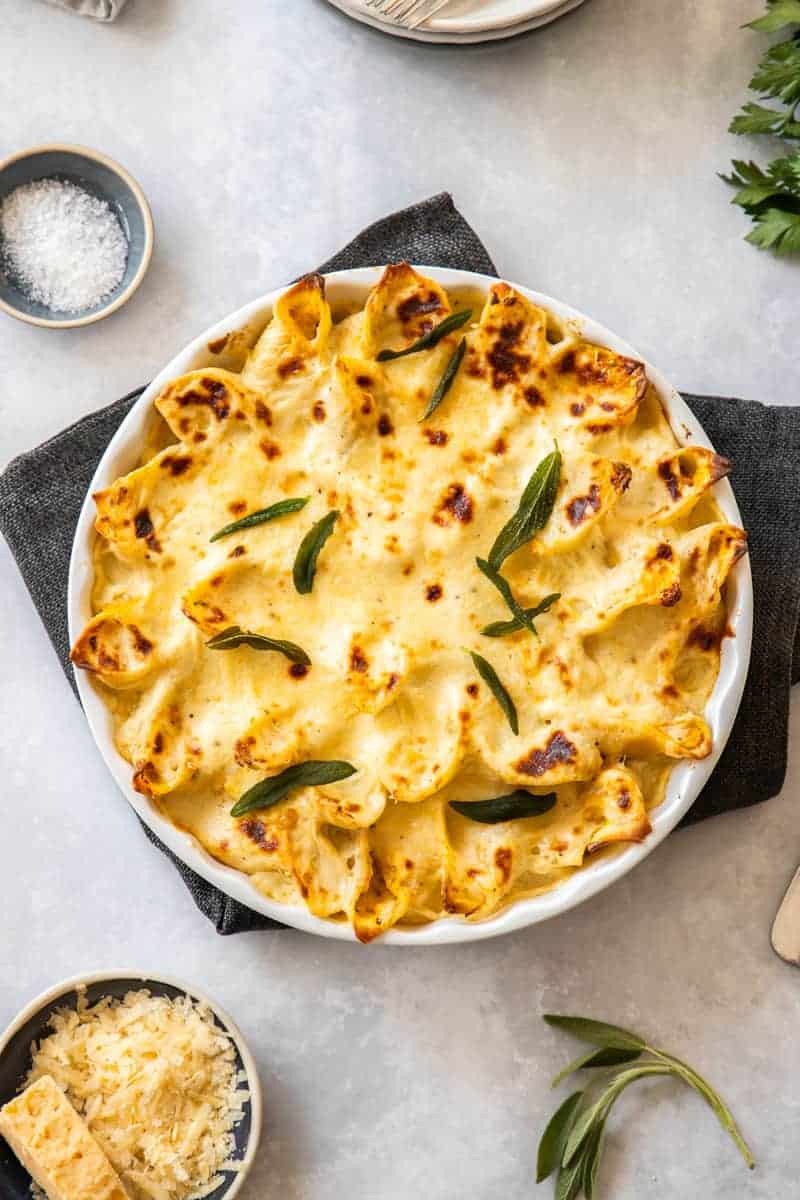 Roasted Pumpkin and Ricotta Stuffed Pasta Shells are such delicious comfort food. There are few things in the culinary world that are more satisfying than having a dish of baked pasta bubbling away in the oven. The edges of the pasta become crispy and brown whilst the filling remains rich and creamy. This is truly a crowd-pleasing meal!

Get the recipe here: Pumpkin and Ricotta Stuffed Pasta Shells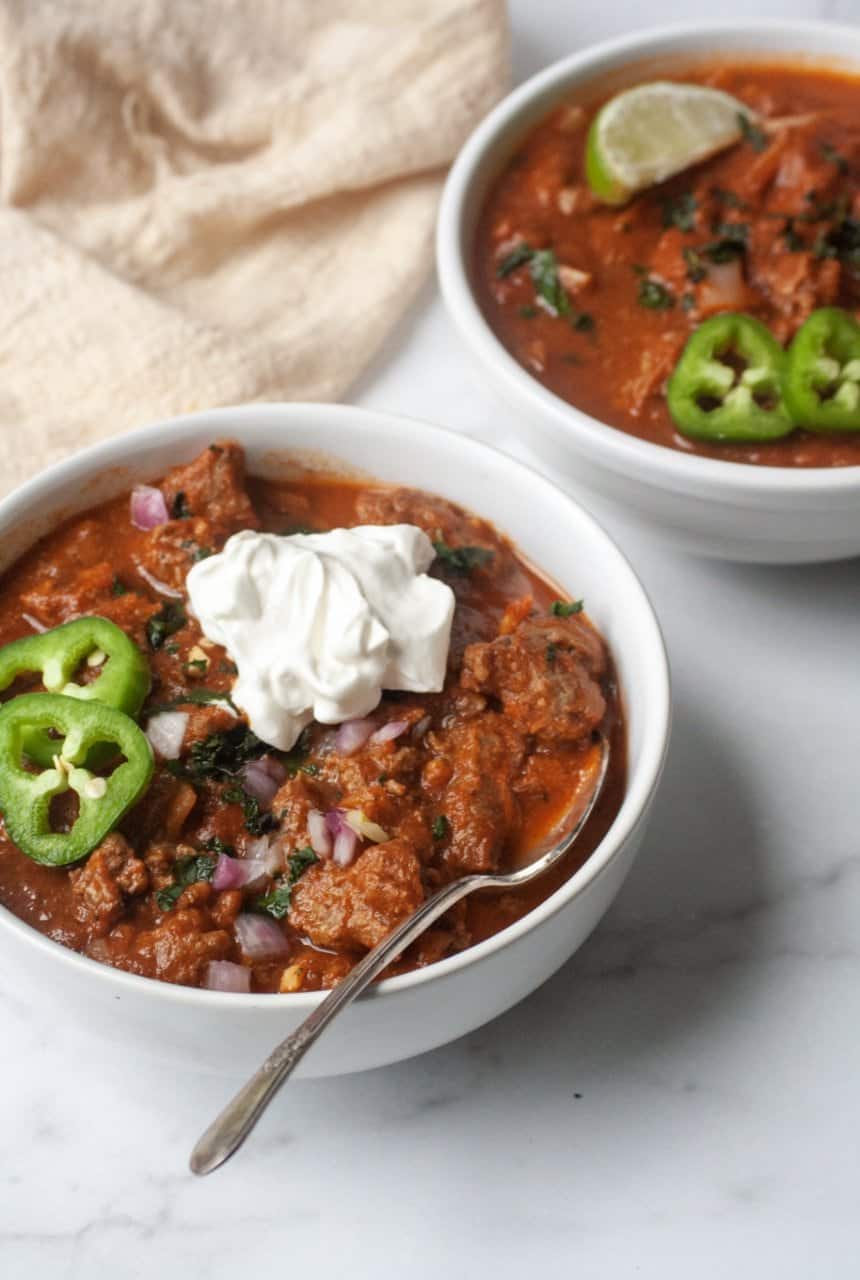 This hearty Pumpkin Chili is the perfect fall comfort food! This cozy recipe is great for crisp nights.

Get the recipe here: Pumpkin Chili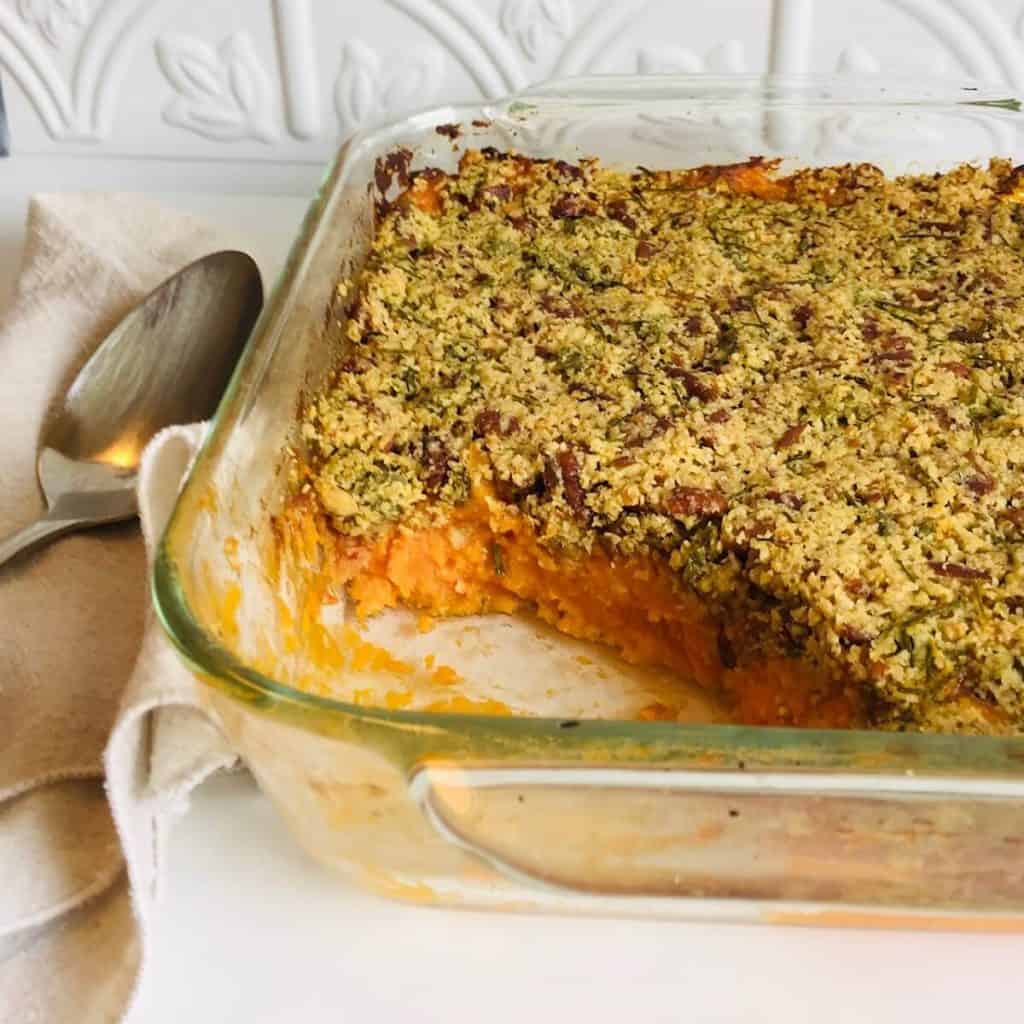 This sweet potato casserole has a crispy, crumbly topping full of savory fall flavors. It's easy to make and so comforting.

Get the recipe here: Sweet Potato Casserole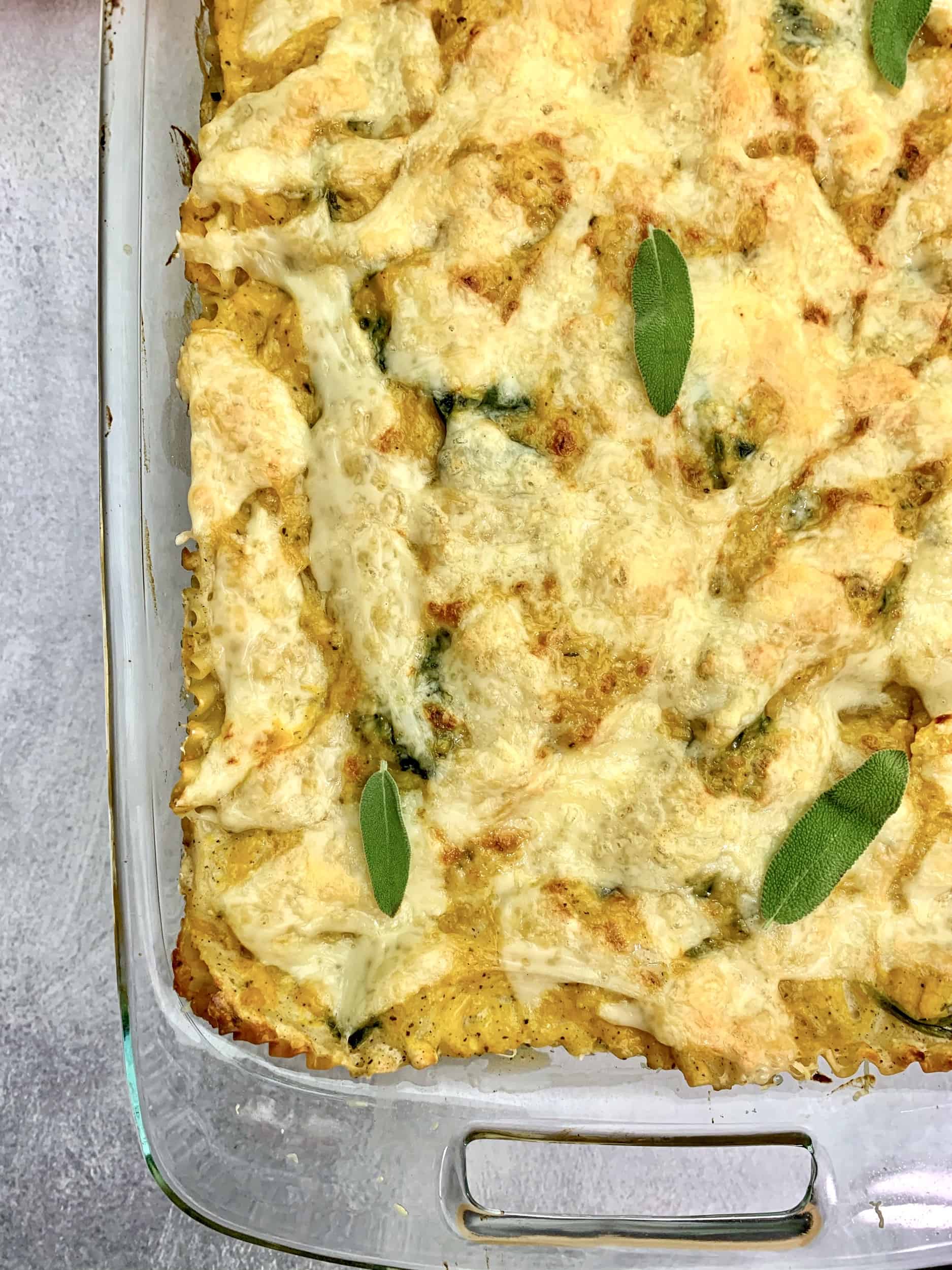 This butternut squash lasagna will be your new favorite fall comfort meal and will be sure to impress friends and family alike!

Get the recipe here: Butternut Squash Lasagna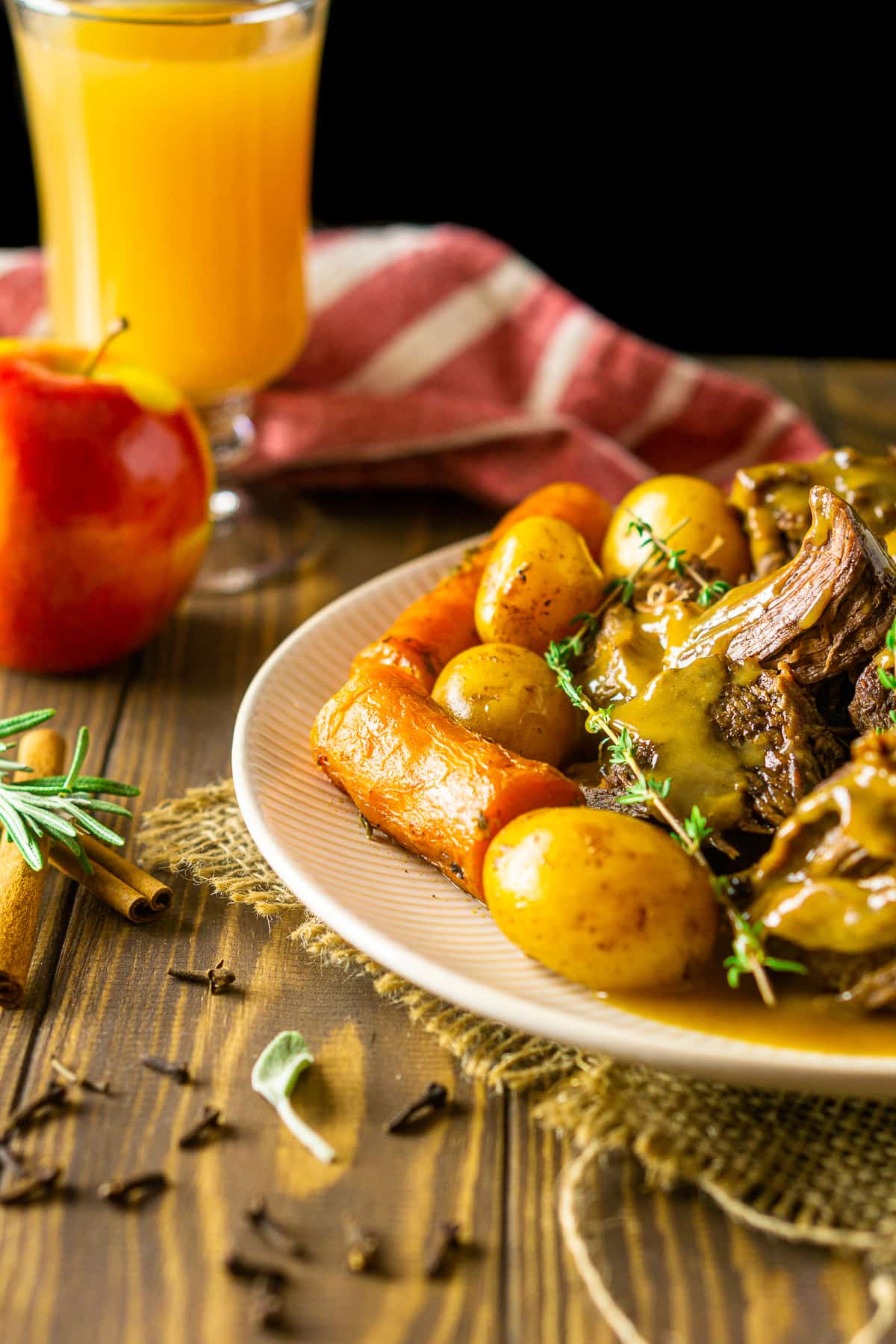 Classic comfort food gets a fall twist with this apple cider pot roast! Braised with apple cider and warm spices, this whole family will love this cozy meal.

Get the recipe here: Apple Cider Pot Roast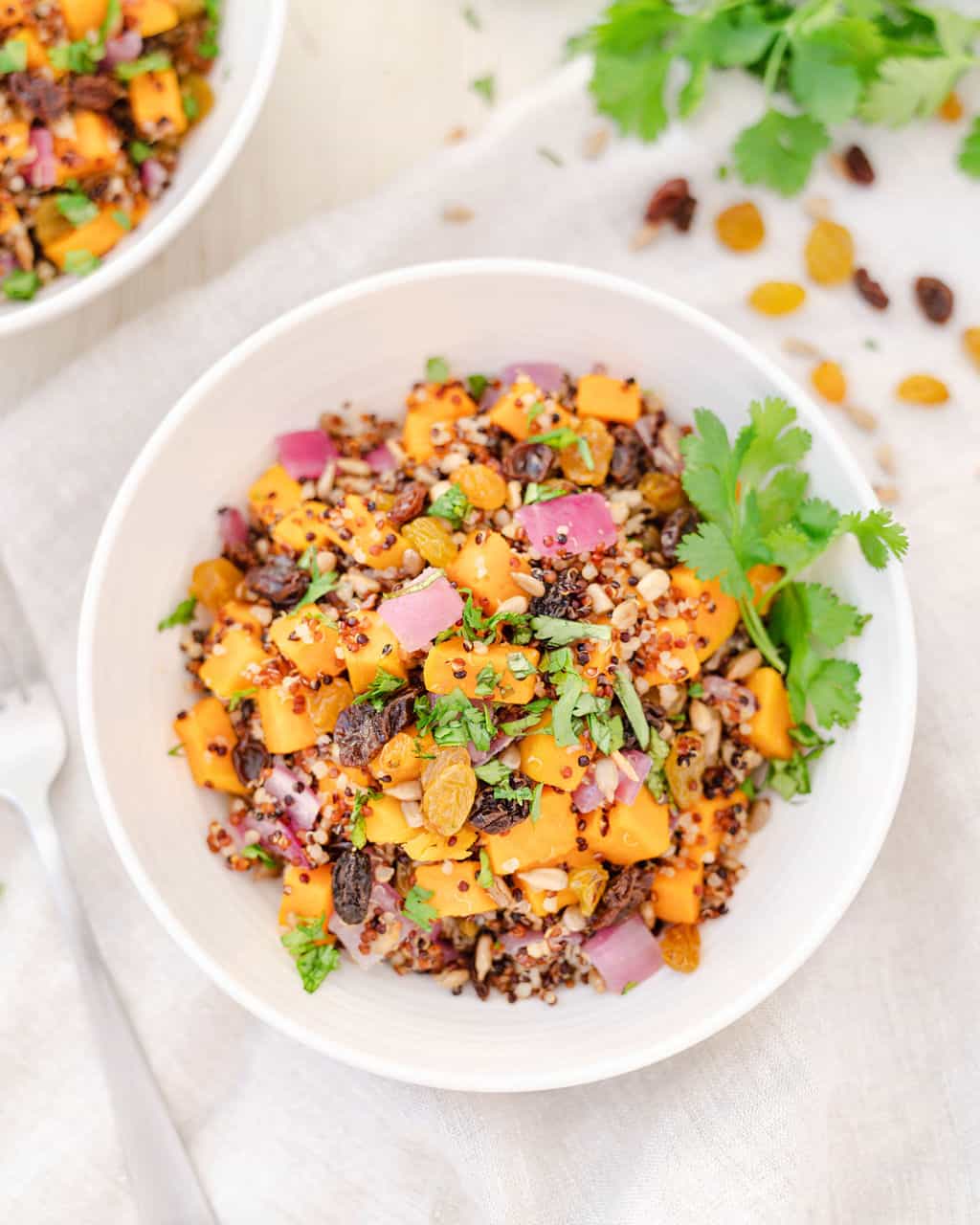 This Sweet Potato Quinoa bowl is extremely versatile and lends itself perfectly to swapping out ingredients based on what you have on hand. It's delicious and very comforting!

Get the recipe here: Sweet Potato Quinoa Bowl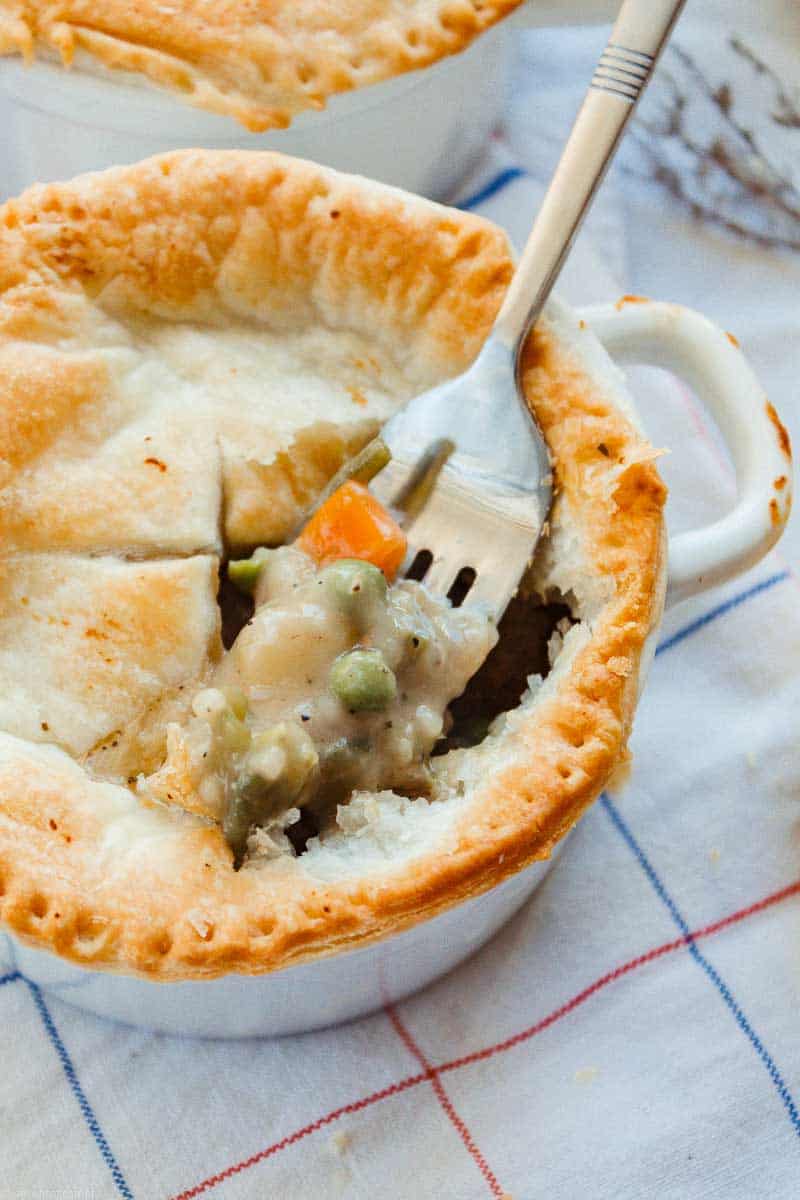 These rustic home-style Fall Vegetable Pot Pies are stuffed with a rainbow of creamy fall veggies, including root vegetables, pumpkin, and squash, and covered by a puff-pastry crust. What a delicious, comforting dish!

Get the recipe here: Fall Vegetable Pot Pies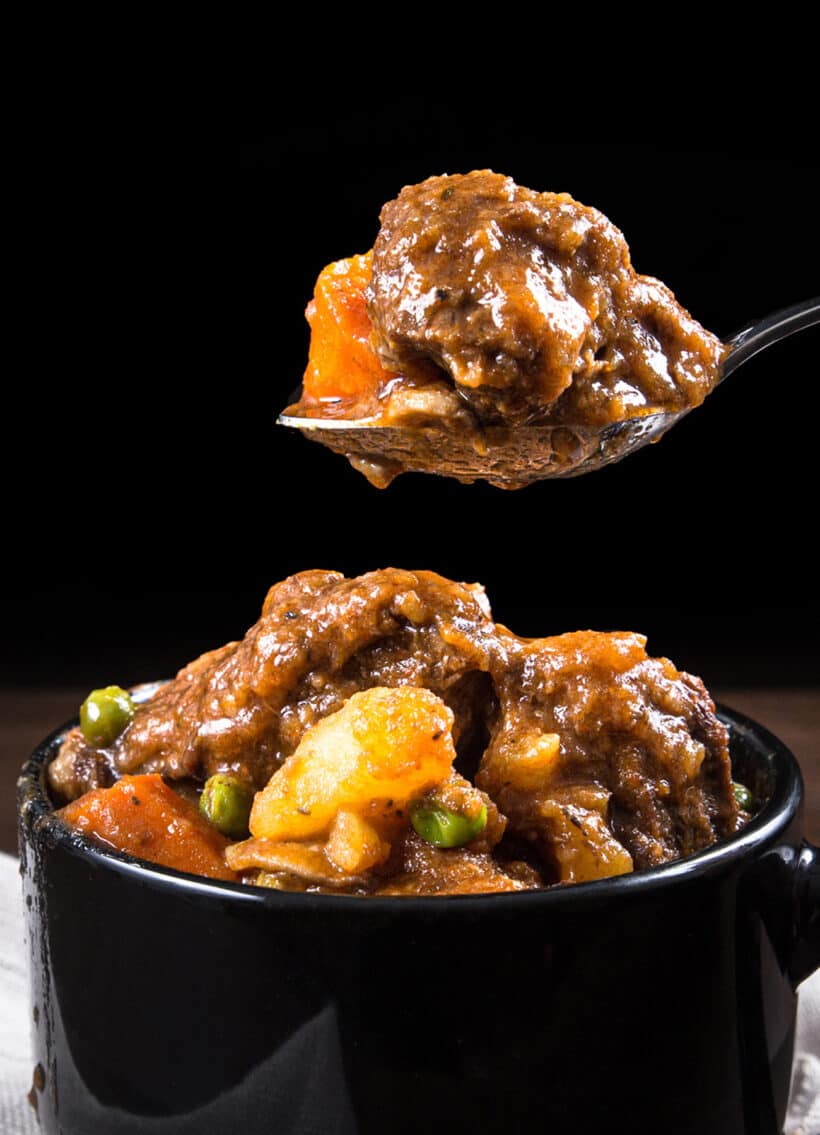 Easy to make this comforting & hearty Umami Beef Stew! Tender & juicy beef in a rich gravy bursting with flavors.

Get the recipe here: Instant Pot Beef Stew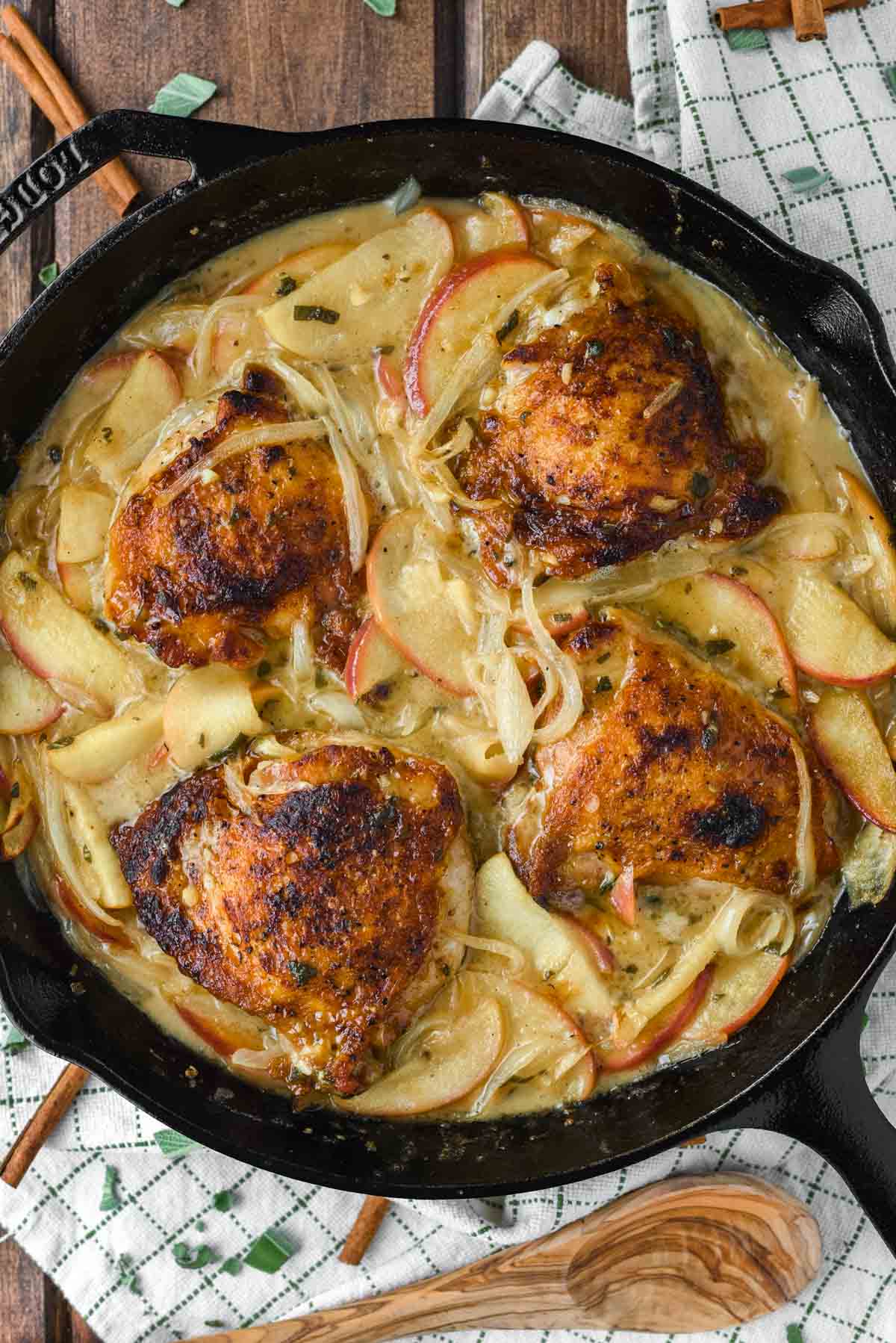 If you love apple cider and are looking for a quick and easy dish during the fall, this apple cider chicken might fit the bill. You can never go wrong with a recipe that can be completed in under 30 minutes.

Get the recipe here: Apple Cider Chicken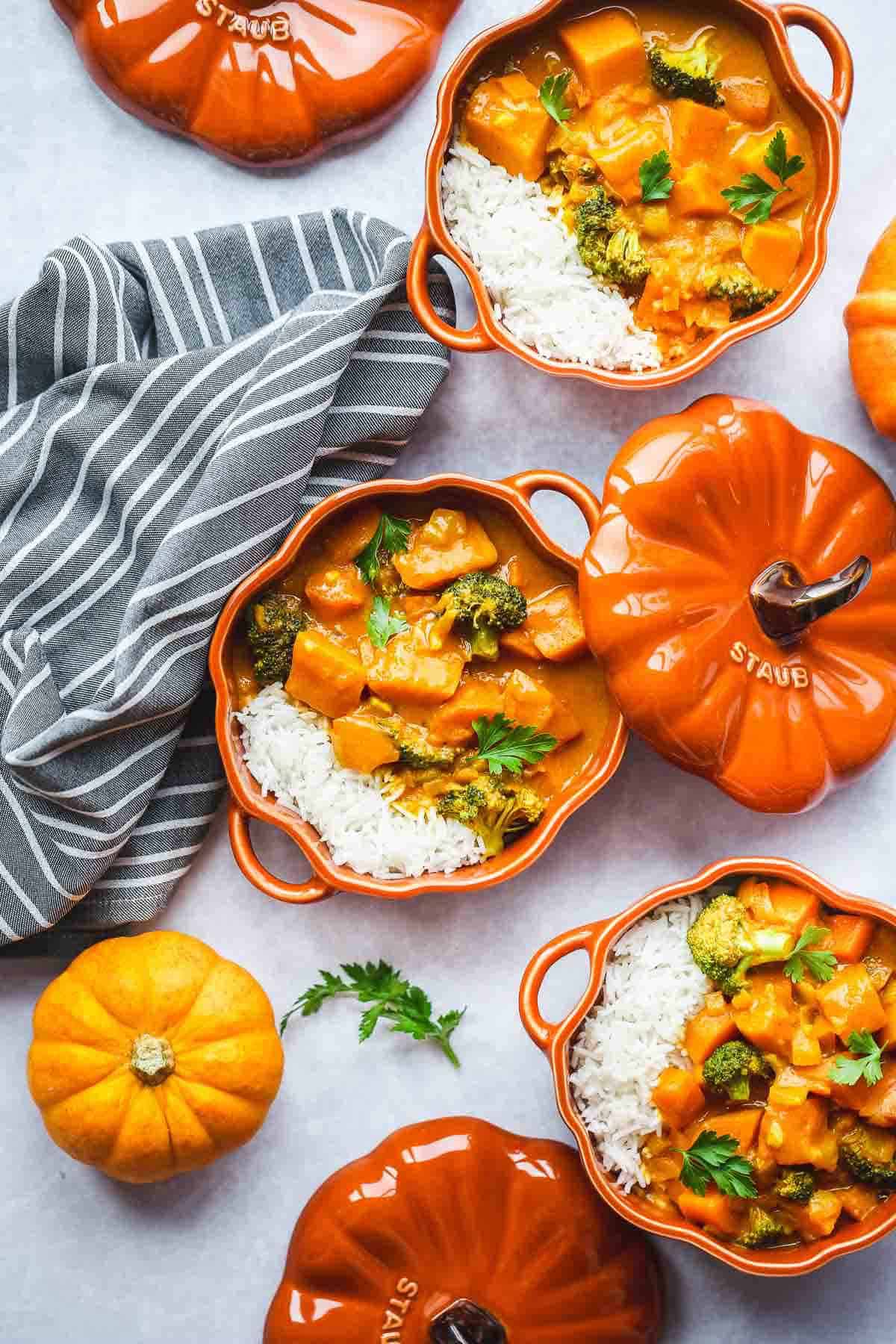 Healthy one-pot vegan pumpkin curry served over basmati white rice. This fall-flavored curry is so easy to make, it's fragrant, vibrant, and delicious.

Get the recipe here: Vegan Pumpkin Curry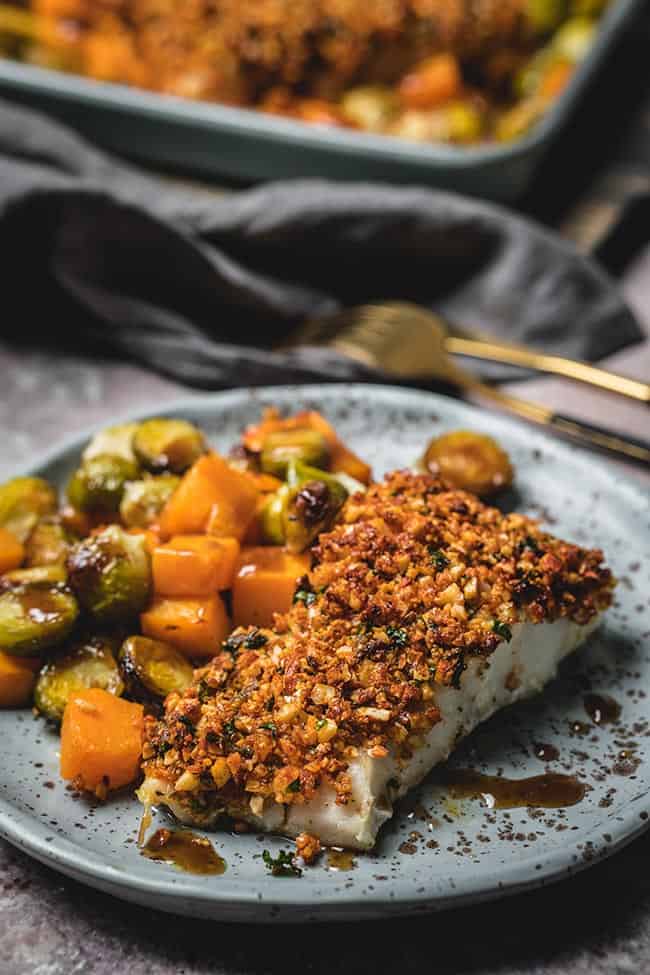 Baked cod with a crunchy nut crust and caramelized balsamic-drizzled winter vegetables combined on one sheet pan for a healthy and easy dinner.

Get the recipe here: Almond Crusted Cod Sheet Pan Dinner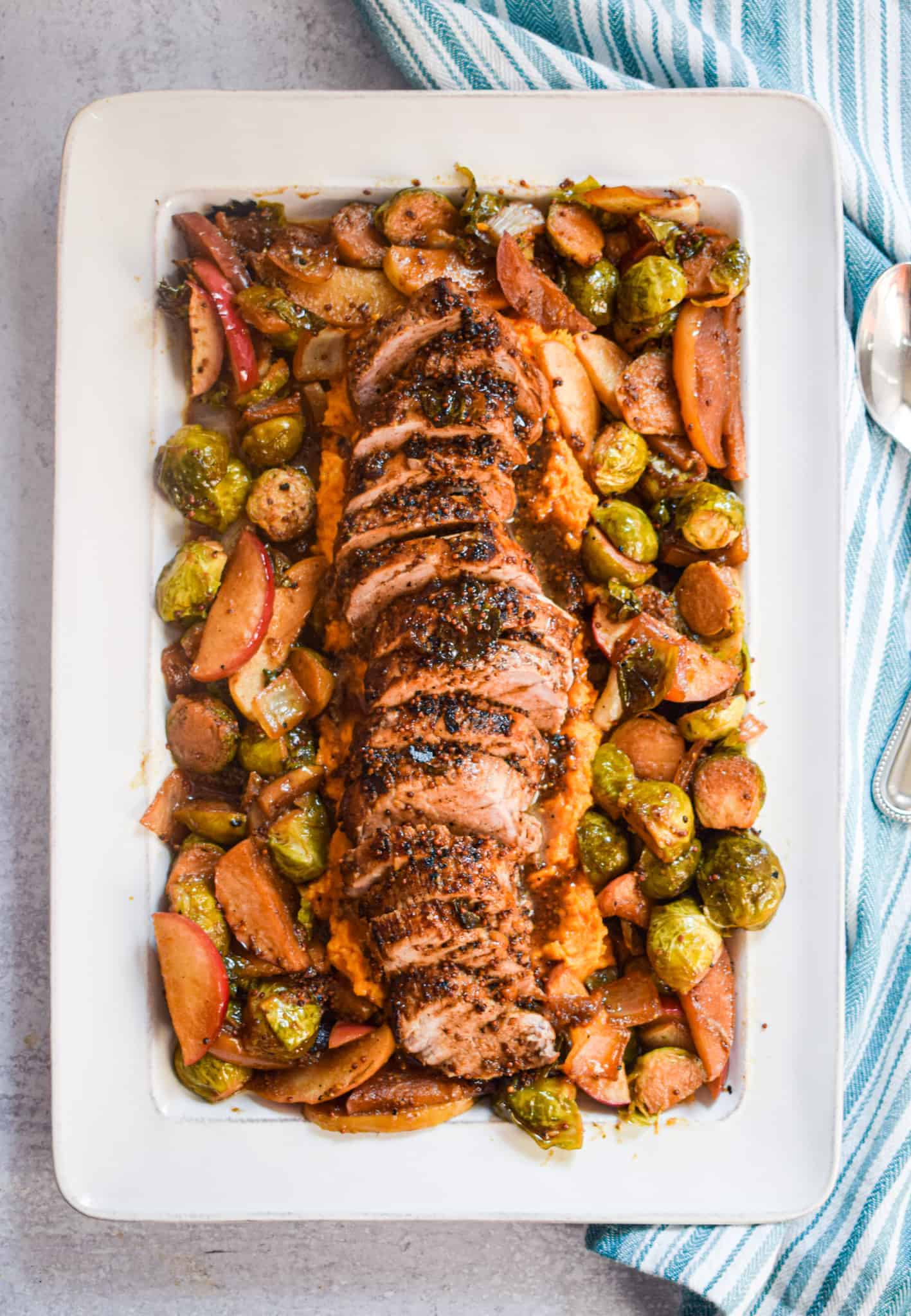 The oven does most of the work in this delicious one-pan autumn-inspired maple roasted pork tenderloin recipe with fall veggies!

Get the recipe here: Maple Roasted Pork Tenderloin with Fall Veggies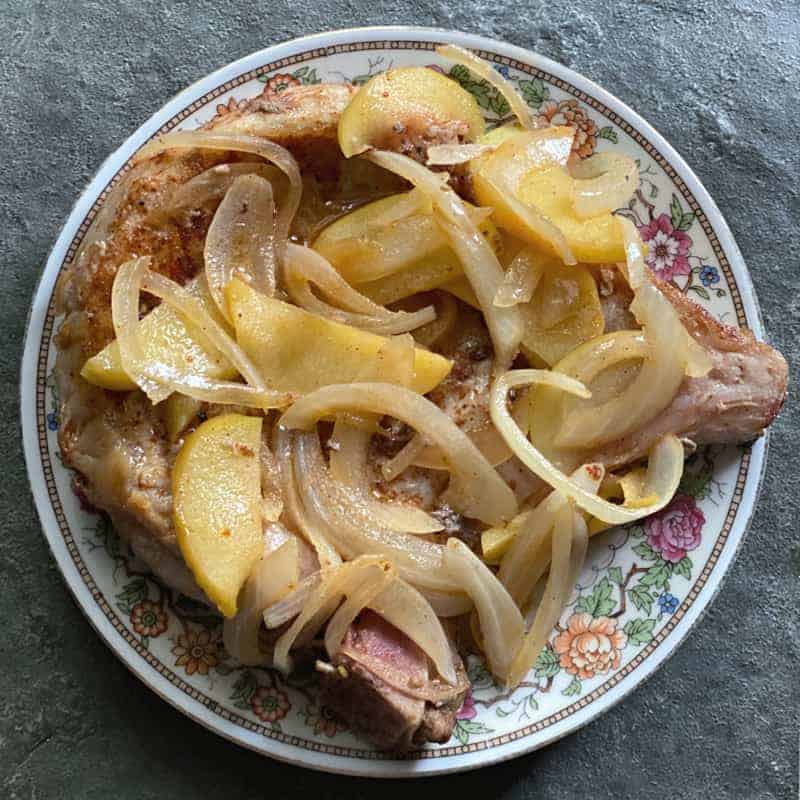 Crisp fall days (and crisp fall apples) call for sweet & savory autumn recipes — and, do these Skillet Pork Chops with Apples and Onions ever deliver!

Get the recipe here: Skillet Pork Chops with Apples and Onions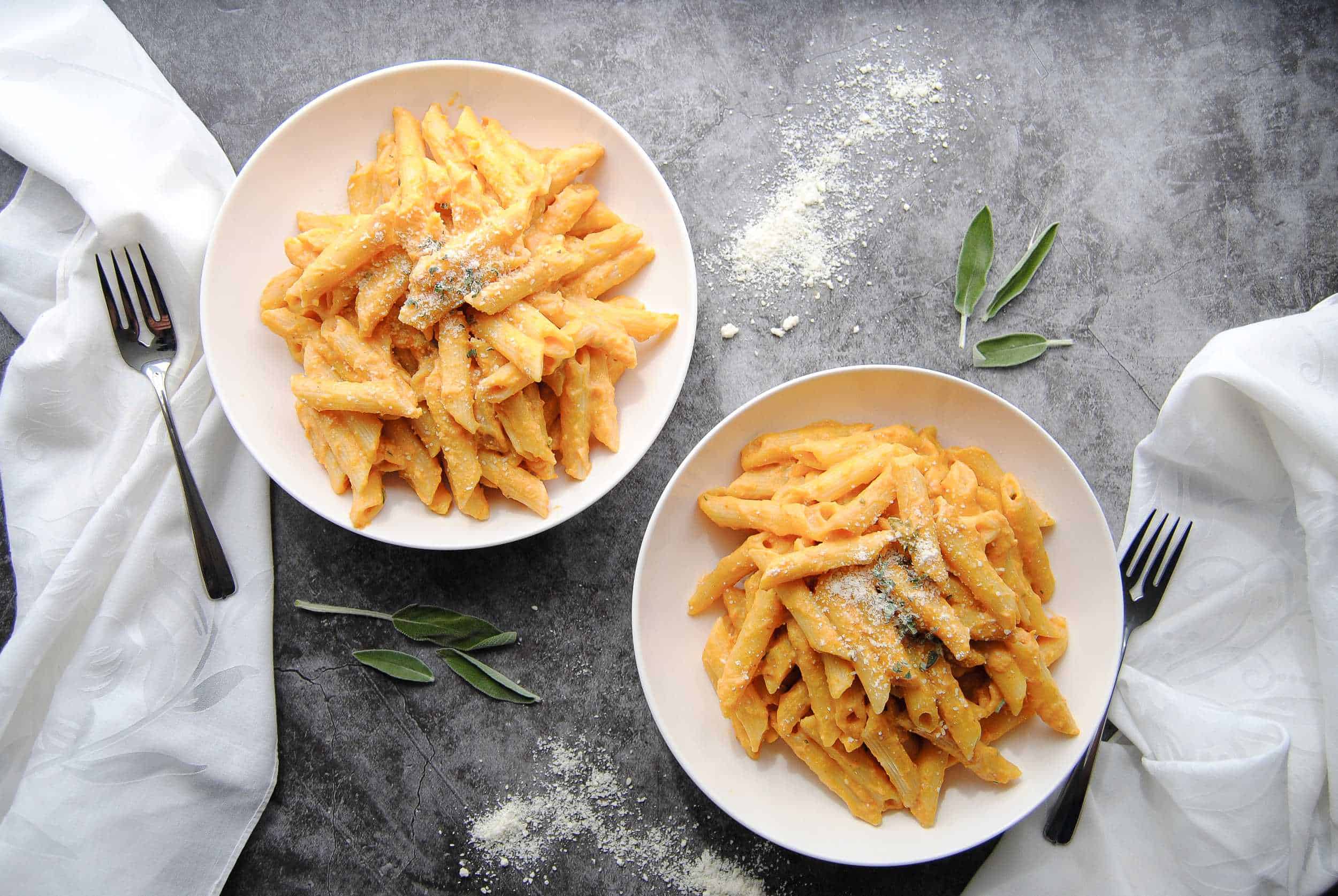 This Pasta with Pumpkin Sauce is quick and easy to make, easy to clean up, and will feed the whole family! It's hearty, flavorful, and cozy.

Get the recipe here: One-Pot Pasta with Pumpkin Sauce