Thinking about getting a Disney tattoo and looking for ideas? Yeah, me too! Ever since I was little I've always had a special place in my heart for all things Disney.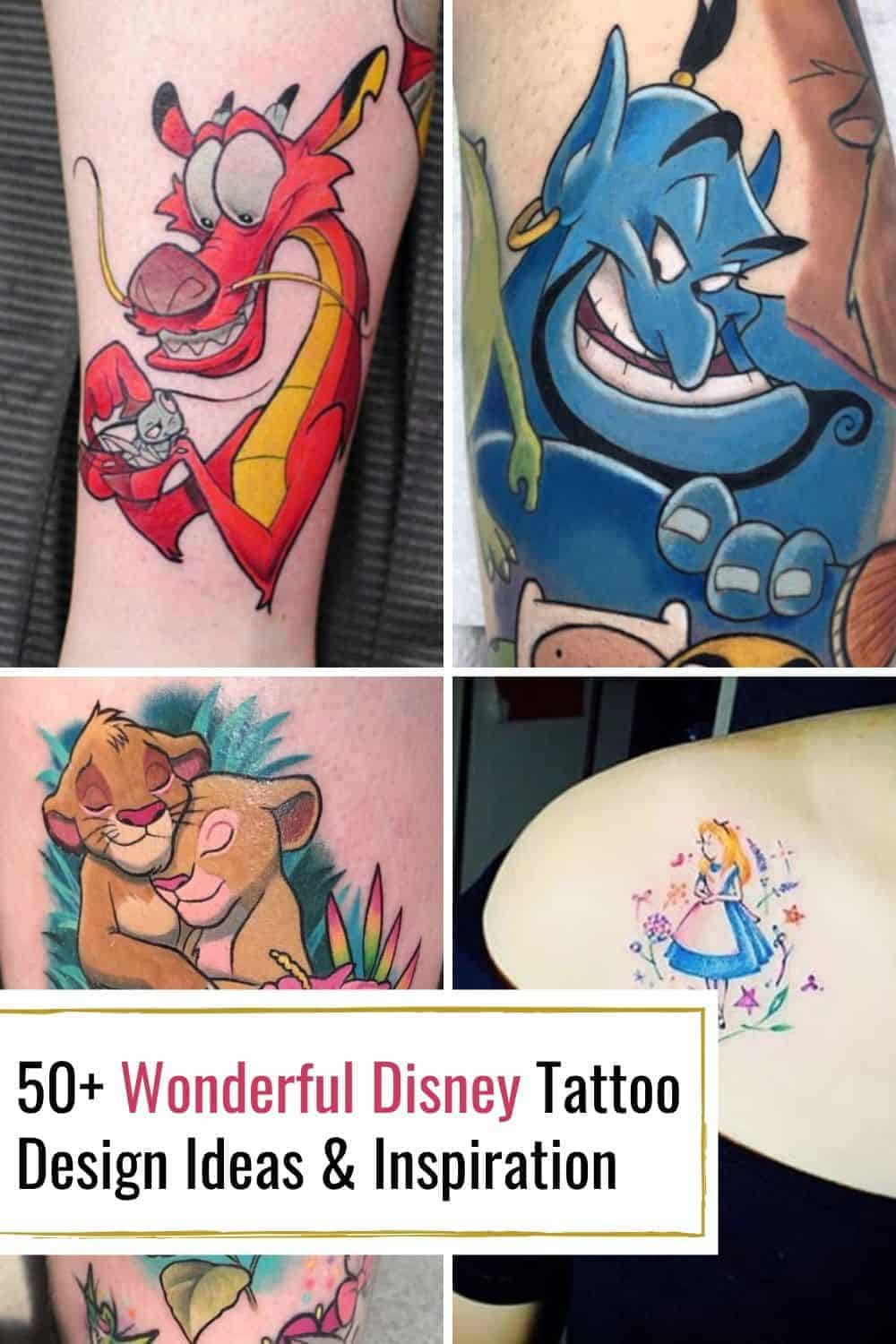 This post may contain affiliate links, which means I may receive a commission if you click on a link and purchase something. As an Etsy and Amazon Associate I earn from qualifying purchases.
Disney has been around for nearly a century and continues to grow with every generation.
With over 150 Disney movies, with more coming out every year, deciding on your Disney tattoo design will be a very difficult decision.
Among tattoo designs, Disney themed tattoos are very popular. And a Disney tattoo for a Disney fanatic is the ultimate tattoo.
Disney tattoos inspire us; it teaches us the simplicity of life. These tattoos come with inspirational and incredible dreams too. That gives a good reason to have them etched on the bodies.
Finding the piece that speaks to you will not be an easy decision as there are hundreds of Disney characters and Disney themed tattoo ideas.
Here are 50 of the best Disney tattoos we have gathered:
Stylish And Amazing Walt Disney Tattoos