This post may contain affiliate links. All opinions shared are my own. Click to view our full disclosure for more info.
Cacao powder is the superfood that should be in every kitchen. Packed with minerals, good fats, powerful antioxidant compounds, and with a delicious chocolatey taste, cacao is as super as a superfood can be.
Are you a chocolate lover? Put your hands up if you are…
Did your hand go up…? Why am I not surprised?
The problem I have with all the store-bought chocolate is this… if I eat too much the waist starts expanding, am I right?
What chocolate do I recommend instead?
I, 100% recommend you getting your chocolate fix from CACAO.
Cacao is the raw, supercharged form of cocoa (yes, that is what all chocolate is made from), but with even higher levels of powerful vitamins, minerals, and antioxidants. In other words… so much healthier.
Chocolate in its original form is actually very nutritious. It's just it has so many unhealthy things added to it to create those regular chocolate bars that we all like so much.
Instead, use raw cacao to create all the delicious things you love. If you're on a healthy journey then it's the perfect ingredient to create lots of yummy treats.
Here are some of the amazing benefits of cacao:
High in antioxidants
Rich source of minerals, especially magnesium
Source of vitamins, including vitamin C
Contains Omega-6 fatty acids
Has a low GI so won't spike your blood sugar levels
Boosts energy which therefore reduces fatigue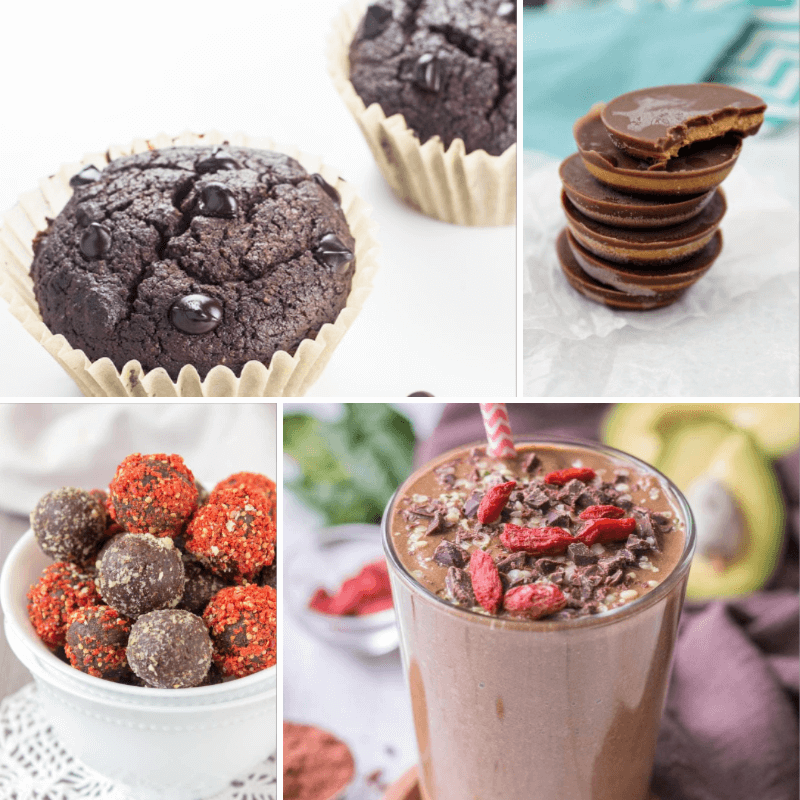 ---
For even more Superfood inspiration you've gotta check out these posts:
---
19 Delicious Cacao Powder Recipes
Here are 19 of the most delicious ways I have found to enjoy chocolate without the guilt using Cacao Powder.
These Maca Matcha Chocolate Bars are the healthiest chocolate bar you will ever eat. You do have to make them yourself, BUT it is so worth it.
If you are looking for a snack to tide you over till lunch, this Chocolate Avocado Date Smoothie has got to be it. Super chocolatey thanks to the Cacao powder plus you get some extra nutrition from the avocado.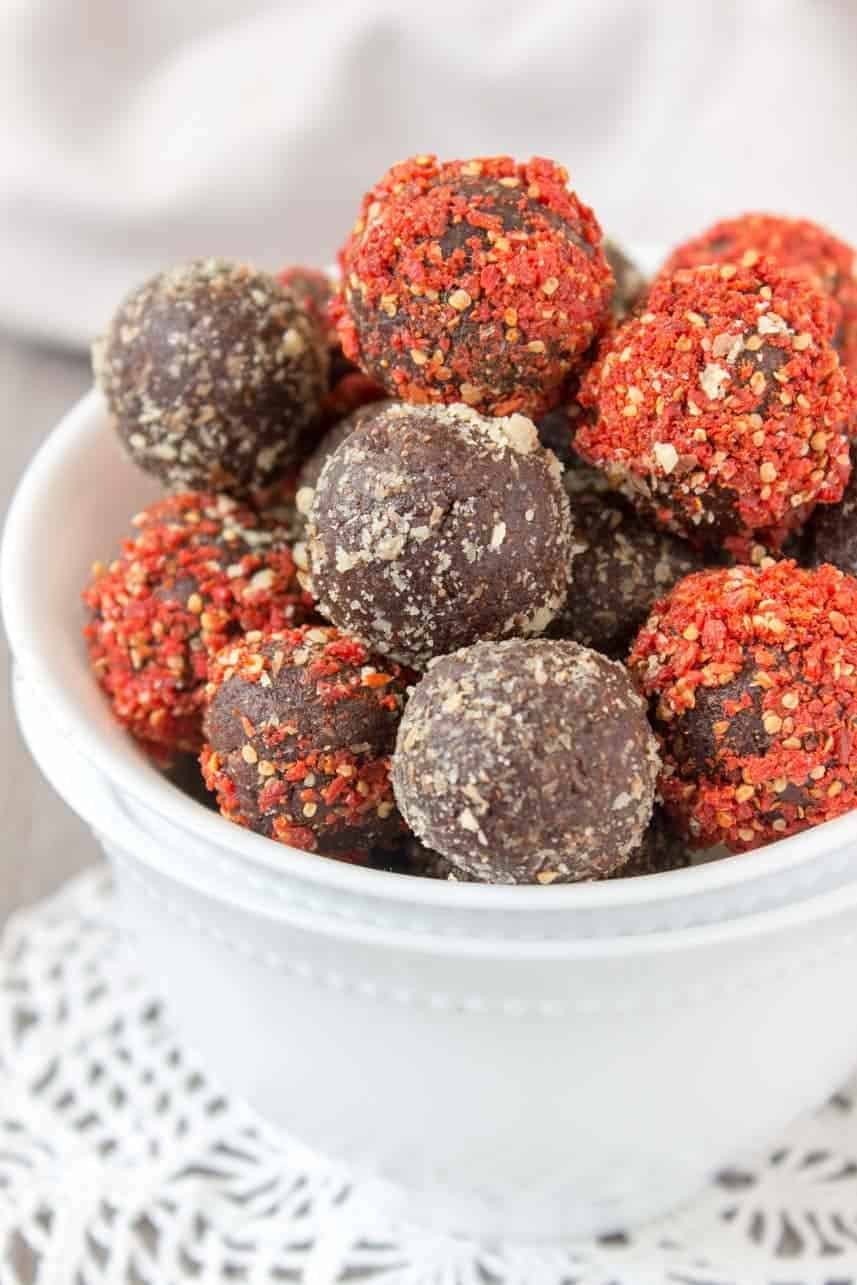 These Turmeric Maca Powder Cacao Energy Balls contain an absolute abundance of superfoods, along with cacao, there are Turmeric and Maca.
Heres another smoothie that makes a perfect snack. This Beet, Blackberry, and Raw Cacao Smoothie is super nutritious thanks to the beets and blackberries, and of course cacao powder too.
Maybe you prefer a warming drink instead. If so you must try this Healthy Dairy-free Hot Chocolate. Perfect for winding down at the end of a busy day.
This Beet Chocolate and Date Vegan Mousse is one of my most favorite things, it's both tasty and healthy.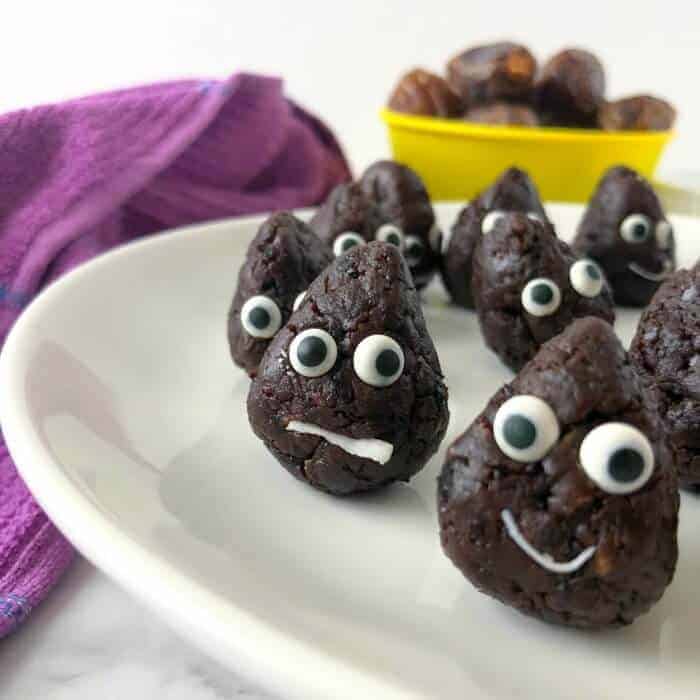 Who could resist these poop emoji Chocolate Energy Bites? Not me, nor my little boy who absolutely adored them and wants me to make them for his birthday party.
This Gluten-Free Buckwheat Cacao Banana Bread Loaf was awesome, we ate this over a couple of days and being the total chocoholic that I am, I had this with some dairy-free chocolate spread. YUM!
I'm pretty sure you will adore these Paleo-date and coconut balls. Little bundles of bliss.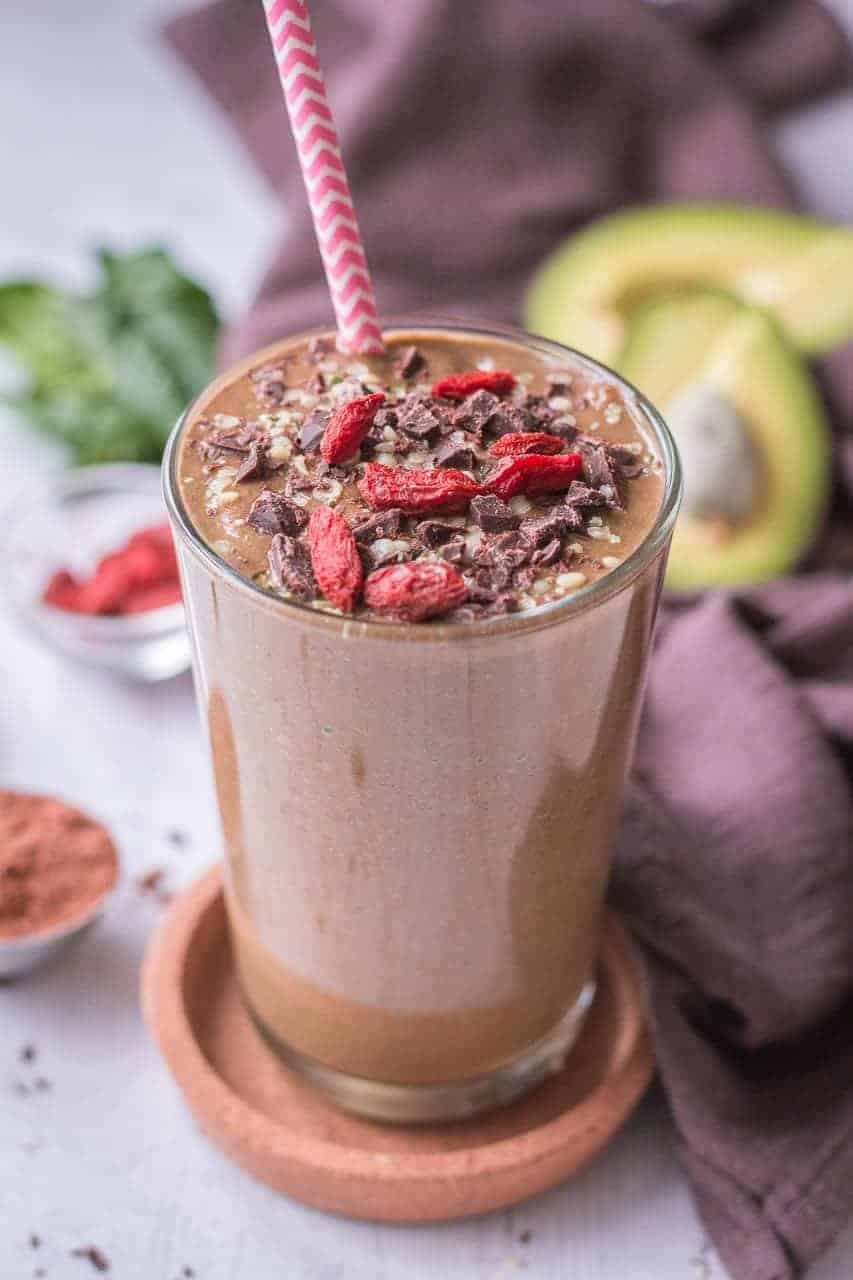 As nutritious as the other smoothie featured, but a different spin on it. Try this Chocolate Avocado Smoothie and the other one and you'll see what I mean.
Another delicious hot drink but this Hot Cardamom Tahini Cacao has the added extras of cardamom and tahini. Its hot choc with benefits!
If you have kids, you know how hard it is to get them to eat their veggies and that's why you need to make this Healthy Chocolate Zucchini Bread, they will have absolutely no idea, believe me!
Just because you're on the keto diet, doesn't mean you have to deprive yourself of the nicer things in life, these Chocolate Keto Fat Bombs will provide you with the fats and fix that chocolate craving right away.
Chocolate and banana pair up so nicely together in these Paleo & Vegan Chocolate Banana Bites.
This Homemade Coconut Oil Chocolate Sauce, Syrup and Shell is awesome, it starts out as a healthy chocolate sauce but when you pour the chocolate over a cold dessert such as ice cream it forms a magic shell effect.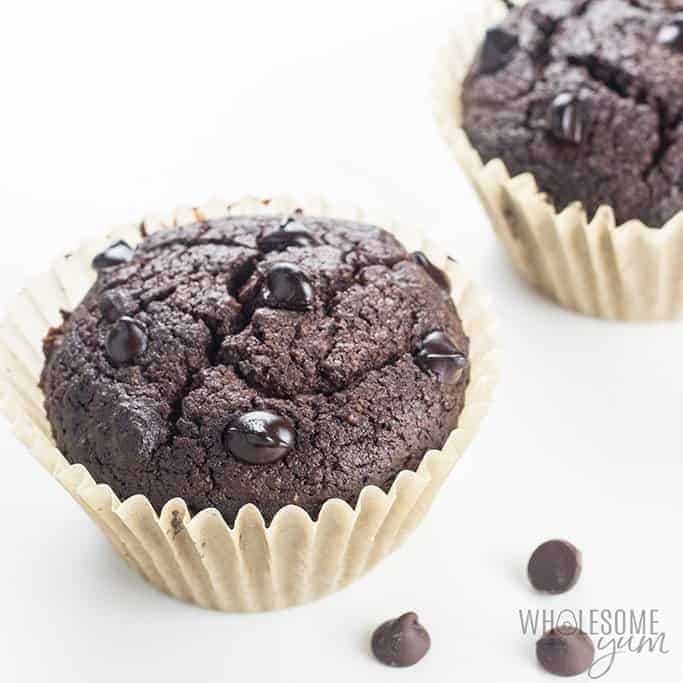 If you are trying to get a bit extra protein in your day then these low carb double chocolate protein muffins will do exactly that while also tasting absolutely delightful.
Just like the Reese's cups, you used to eat but these Peanut Butter Cups are so much better. AND healthier!
These Nutty Date Energy Balls are perfect for a mid-afternoon nibble, especially when the afternoon slump hits, they will power you through to dinner.
Who knew that there were so many delicious cacao powder recipes out there to try? Please remember, that even though cacao is a superfood, if you eat too much of any of these treats, you will still blow your diet (if you are on one).
Please let me know which ones you loved and why in the comments below.
Pin me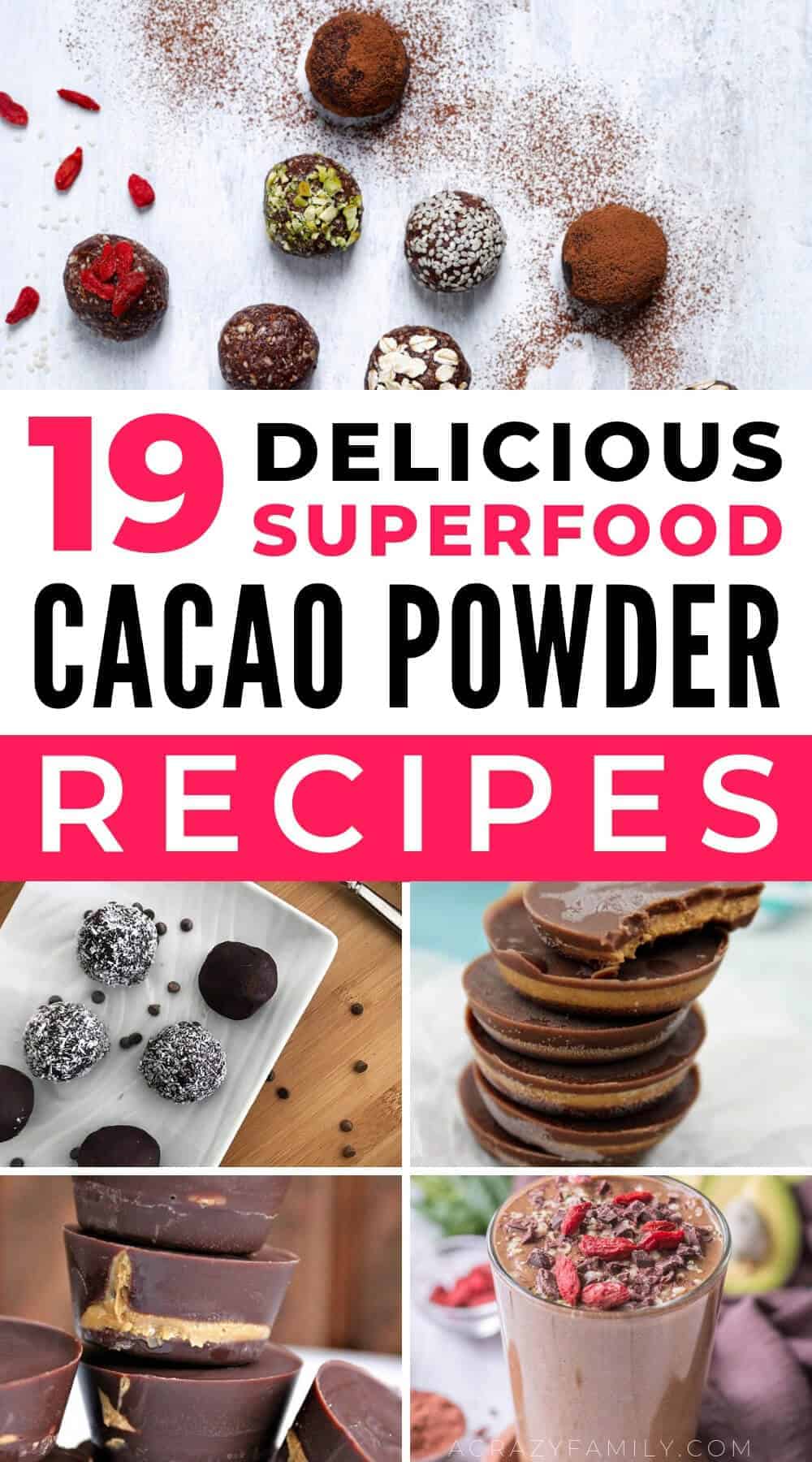 Here's What's New:
Error: View b2da25fh3u may not exist