Pumpkin Dessert Recipes You Must Make This Fall
By: A Crazy Family | Updated: 22nd November 2022
Pumpkins are a staple for many people in the fall, but can they be used in dessert recipes? Yes! In this blog post, we will explore how to use pumpkin in yummy desserts.
From pies and cakes to cookies and treats, there are endless ways that pumpkins can add flavor to your favorite dessert.
Pumpkin Dessert Recipes are the ultimate in fall and holiday baking. And the sweet desserts in this list will have you falling in love with pumpkin treats all over again!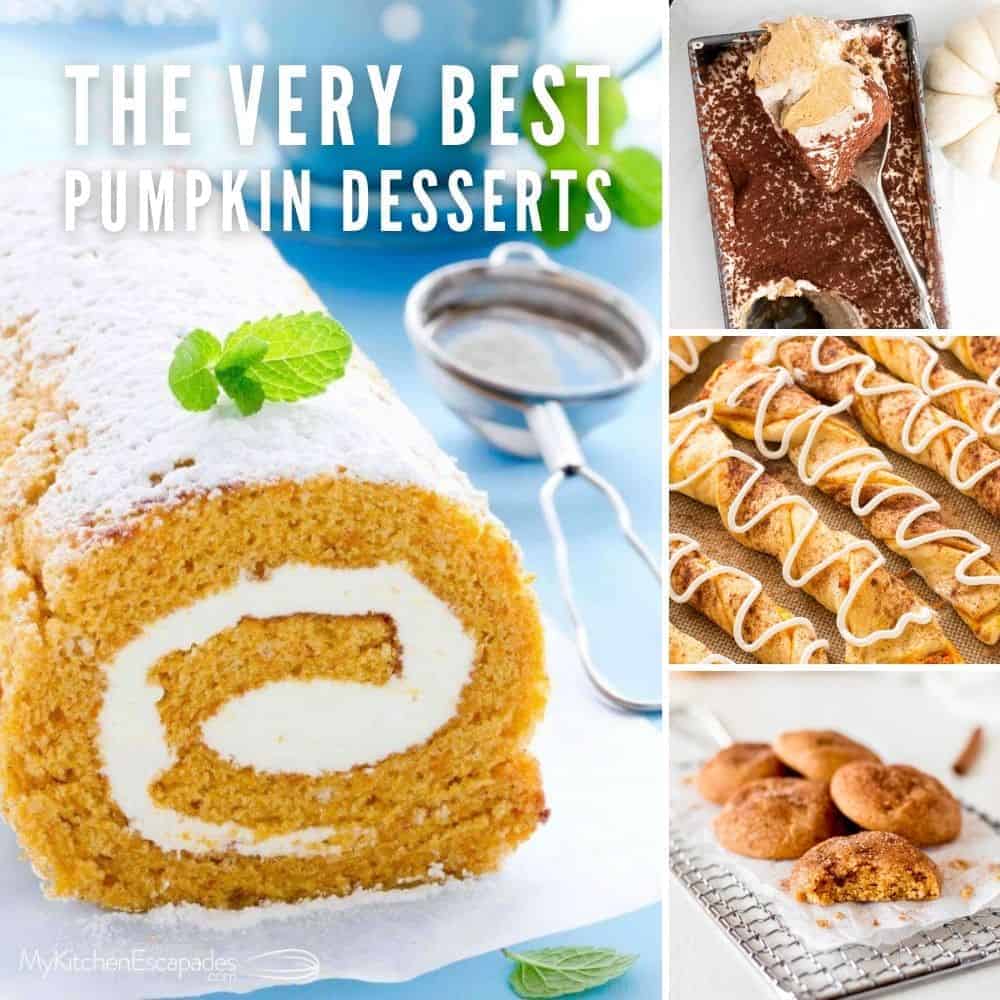 Why Use Pumpkin in Baking?
Pumpkin is one of the most popular ingredients in baking. It has a sweet taste, and its natural sugars are perfect for adding texture to baked goods like pies or breads.
The best part? Pumpkin is also loaded with tons of nutrients that help keep us healthy through fall and winter!
Best Pumpkin Dessert Recipes
From pumpkin cookies to pumpkin bars to pumpkin pie… there is something in here that will get everyone in your family excited for the holidays.
You will love how easy these pumpkin desserts are to make. Enjoy making the amazing recipes in this list for your friends and family!
1. Pumpkin Caramel Dump Cake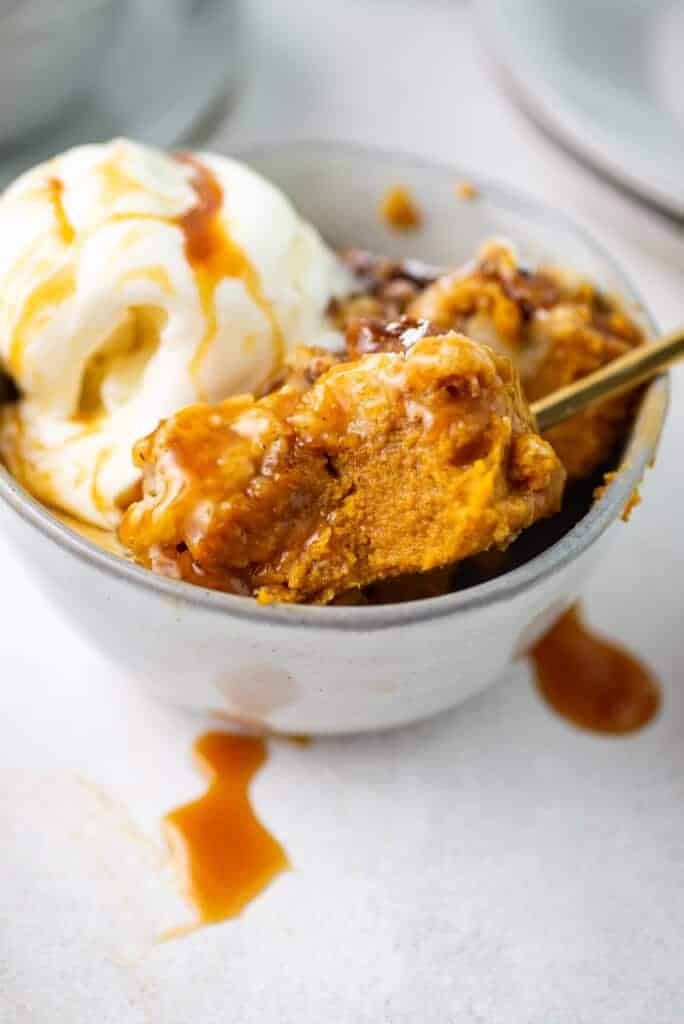 Pumpkin caramel dump cake is about to become your new favorite pumpkin treat. Serve while still warm with vanilla ice cream and a healthy drizzle of caramel sauce! Click HERE for the RECIPE
Related: Baked Pumpkin French Toast Skillet
2. Pumpkin Fluff Dip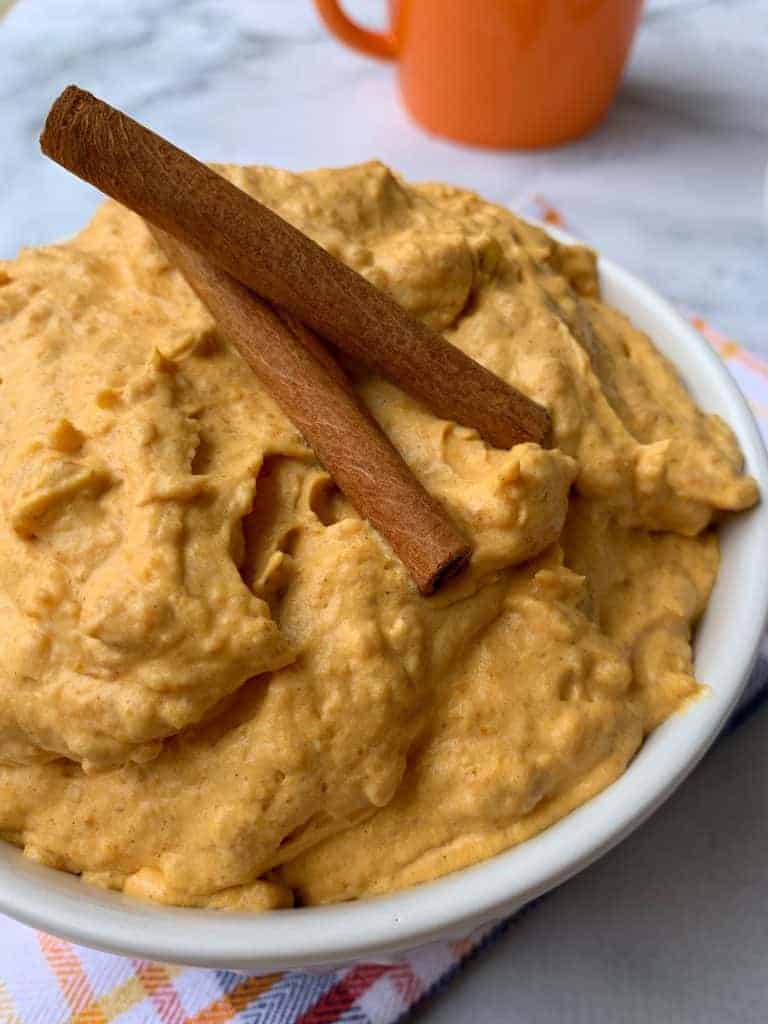 This easy-to-make Pumpkin Fluff Dip will have everyone coming back for seconds! The perfect dessert or appetizer for fall! Click HERE for the RECIPE
Related: Pumpkin Oat Pancakes with Caramelized Bananas
3. Pumpkin Pie Twists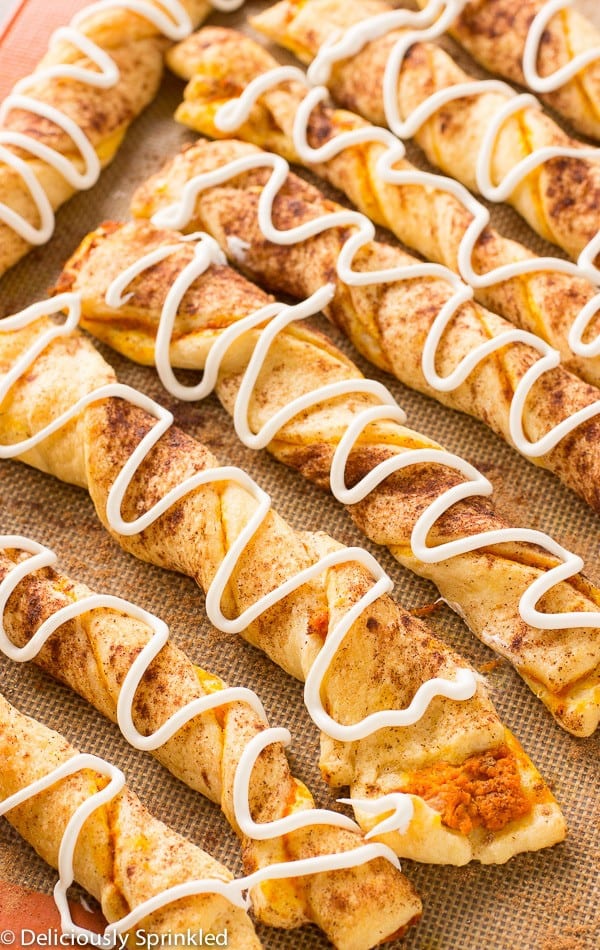 If you are craving pumpkin flavors, these Pumpkin Pie Twists are perfect for your needs! Click HERE for the RECIPE
4. Low Carb Pumpkin Cake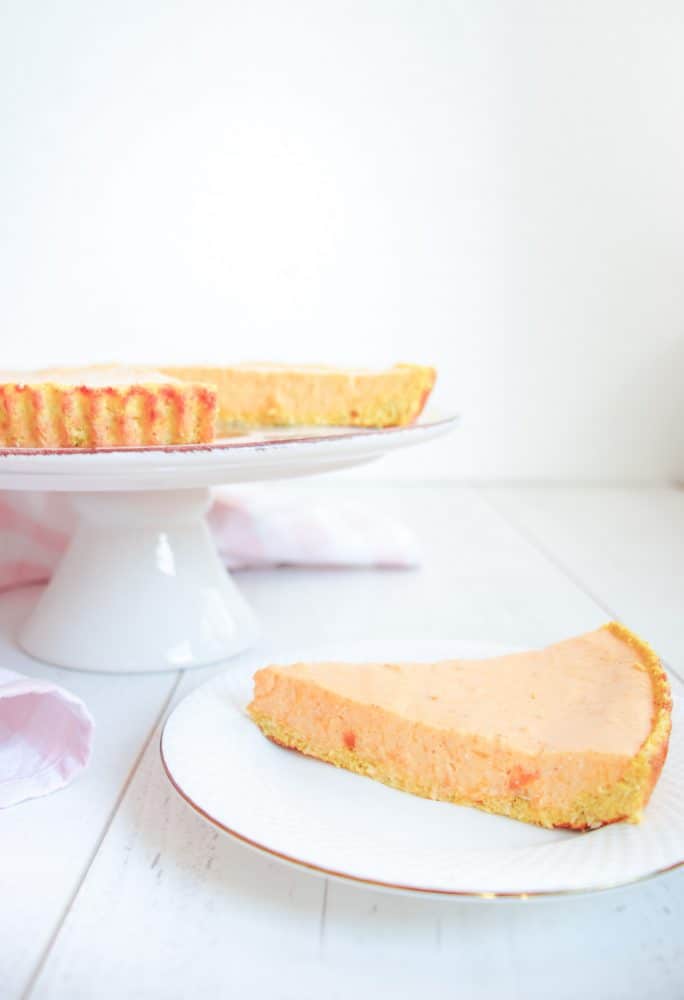 Just because you are following a low-carb diet doesn't mean you have to miss out on the deliciousness this Fall. This low-carb pumpkin cake will be sure to please your tastebuds without falling off your diet! Click HERE for the RECIPE
5. Pumpkin Roll With Cream Cheese Frosting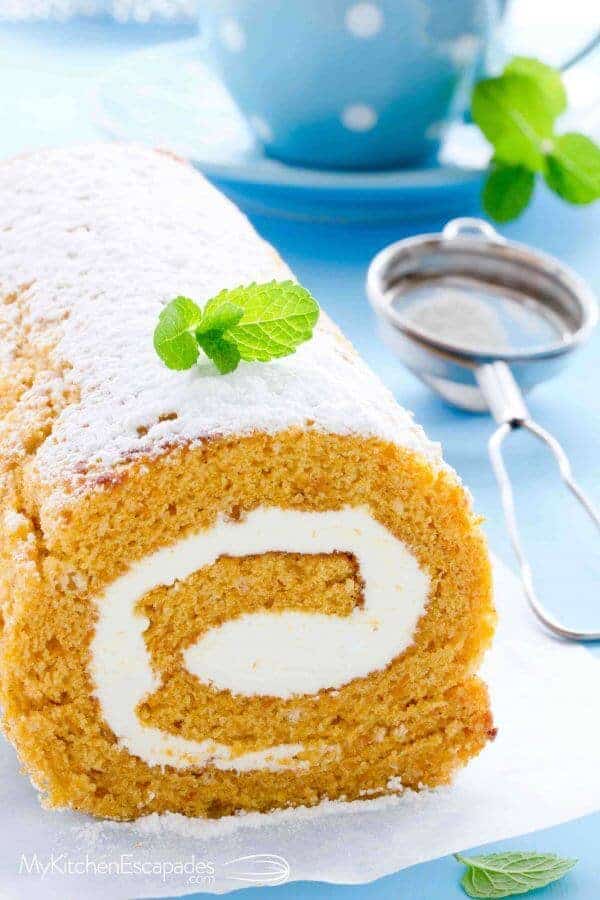 A light and fluffy pumpkin sheet cake roll around an amazing cream cheese frosting. This fall dessert is a show stopper and perfect for a dinner party or company! Click HERE for the RECIPE
6. Classic Pumpkin Pie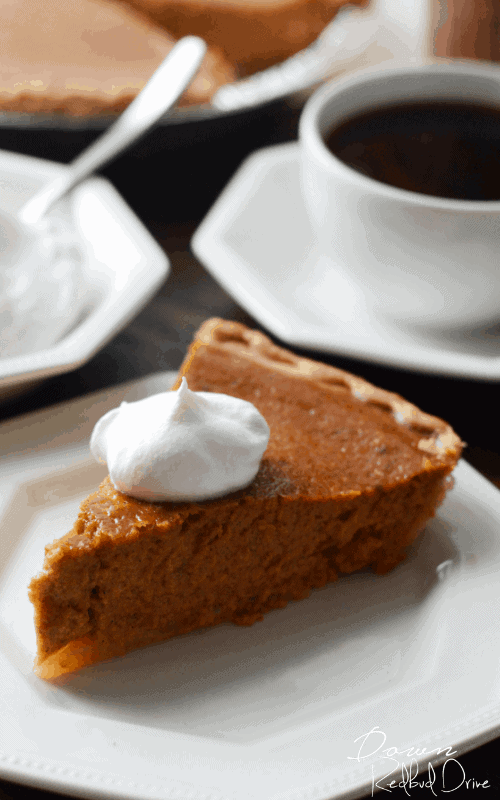 If you're looking for an amazing pumpkin pie recipe, this no-frills recipe is full of warm spices and has all the classic flavor you'd expect from a traditional pumpkin pie recipe. Click HERE for the RECIPE
7. Pumpkin Chocolate Chip Cookies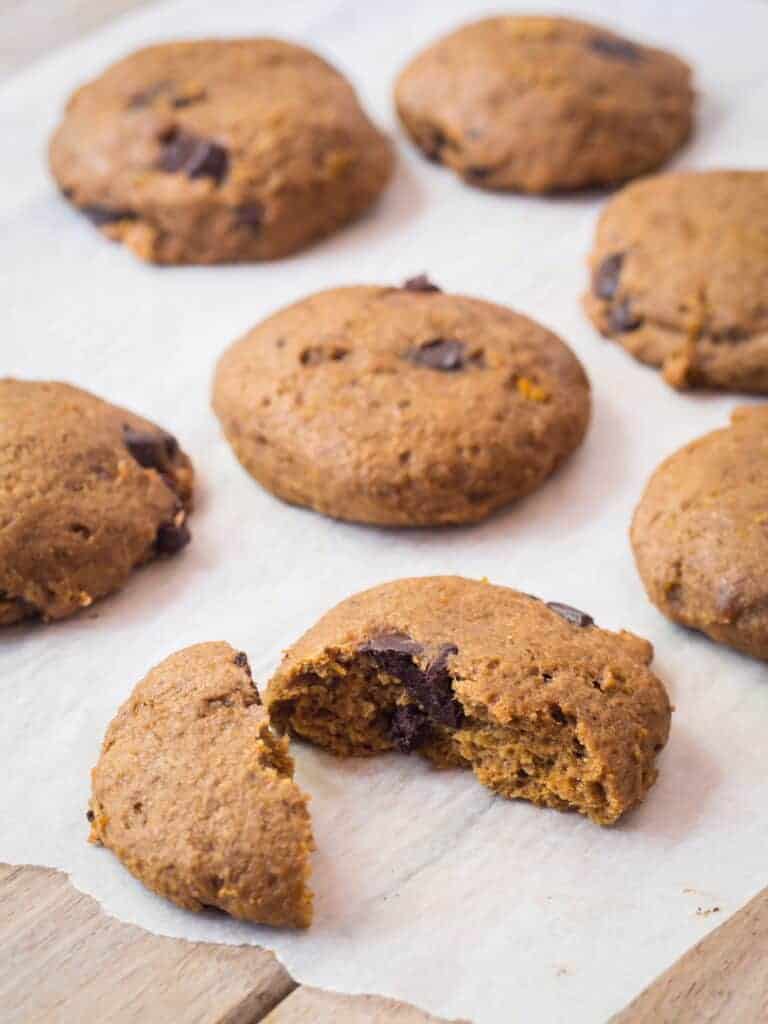 If you like pumpkin pie and chocolate, you'll love these cookies! These delicious pumpkin chocolate chip cookies make for a perfect dessert or treat in the cooler months of autumn and winter! Click HERE for the RECIPE
Suggested: 29 Delicious Homemade Hot Chocolate Recipes
8. Pumpkin Pie Pudding Cups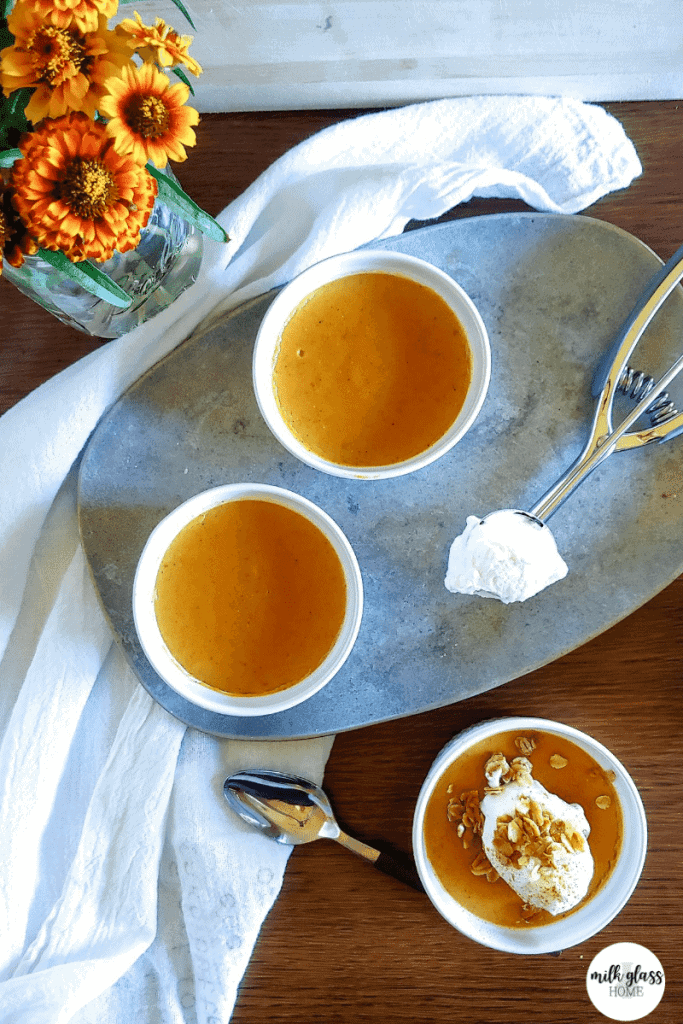 These creamy, spiced pumpkin pie pudding cups taste like pumpkin pie without turning on the oven. They taste great with a scoop of whipped cream and some crunchy crushed graham crackers. Click HERE for the RECIPE
9. Pumpkin Roll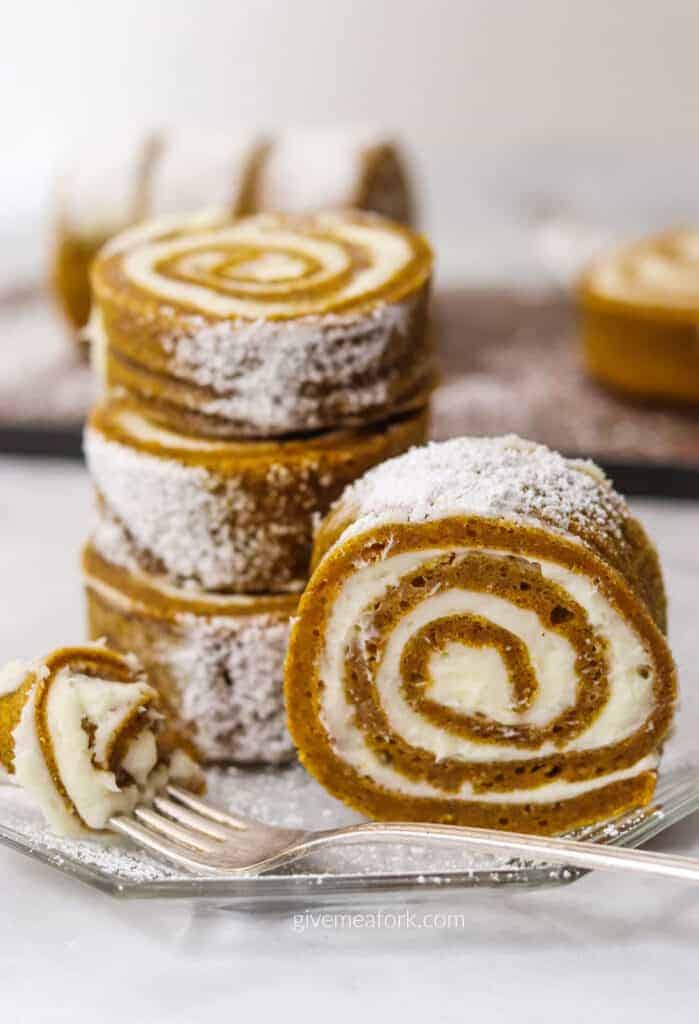 This pumpkin roll is the ultimate holiday dessert recipe! Filled with homemade cream cheese filling and then topped off with powdered sugar. Click HERE for the RECIPE
10. Pumpkin Tiramisu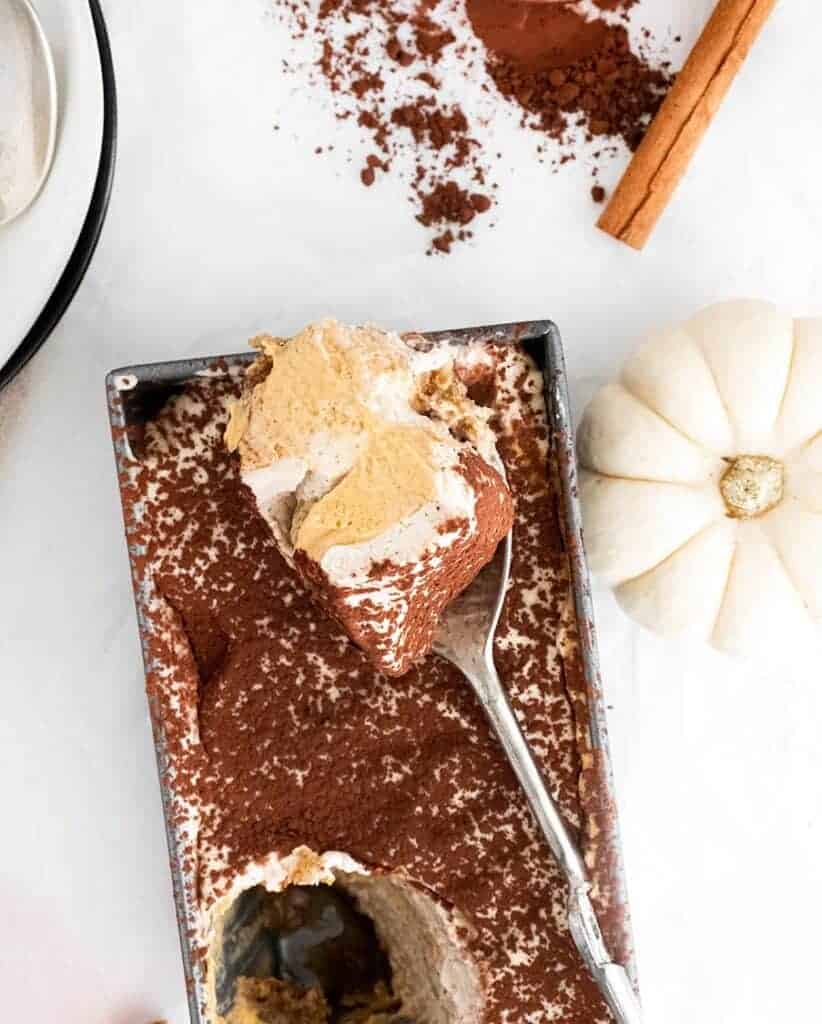 This creamy, fluffy pumpkin tiramisu recipe is a seasonal take on a classic dessert. Pumpkin and warm spices mingle with a hint of rum and coffee to create a show-stopping dessert that's sure to impress and delight! Click HERE for the RECIPE
11. Pumpkin Cheesecake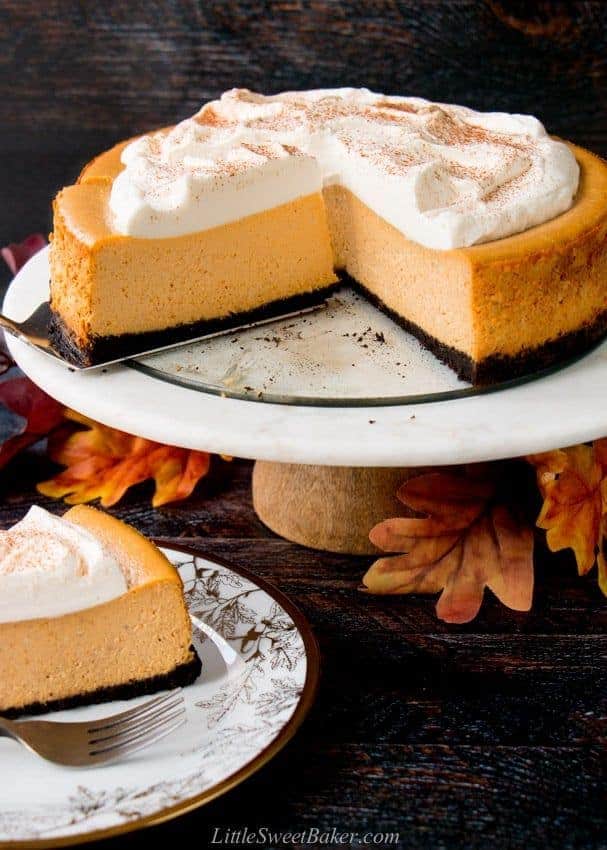 This pumpkin cheesecake is packed with fall flavors, rich in taste, and an excellent make-ahead dessert that takes very little effort to prepare! Click HERE for the RECIPE
12. Chocolate Pumpkin Bundt Cake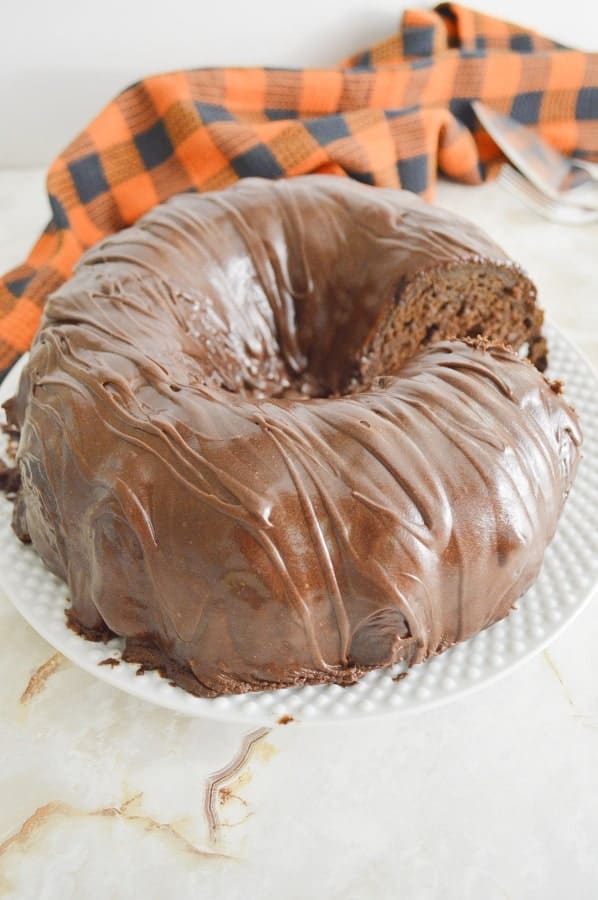 So moist, decadent, and topped with chocolate fudge frosting. This spruced-up chocolate cake is so easy and perfect for Fall. Click HERE for the RECIPE
13. Mini Pumpkin Pies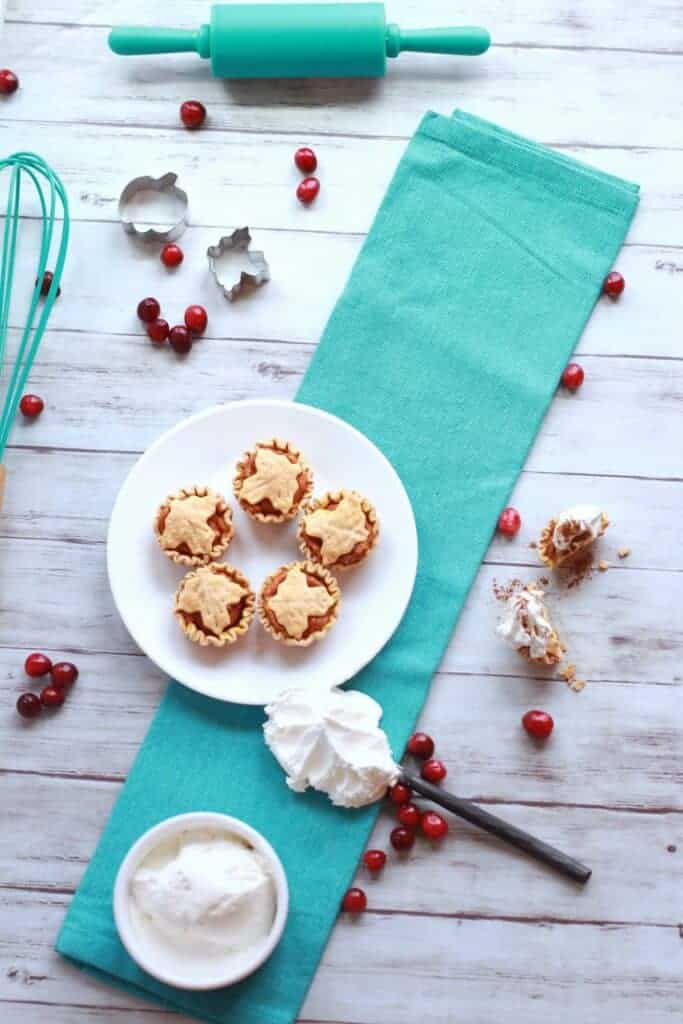 Pumpkin Pie is sweet, creamy, and filled with Cinnamon-y spice! The only thing that can make it even more perfect for a party or family gathering? Make it bite-size, like these Mini Pumpkin Pies! Click HERE for the RECIPE
Suggested: 20 Fabulous Pumpkin Crafts
14. Pumpkin Whoopie Pies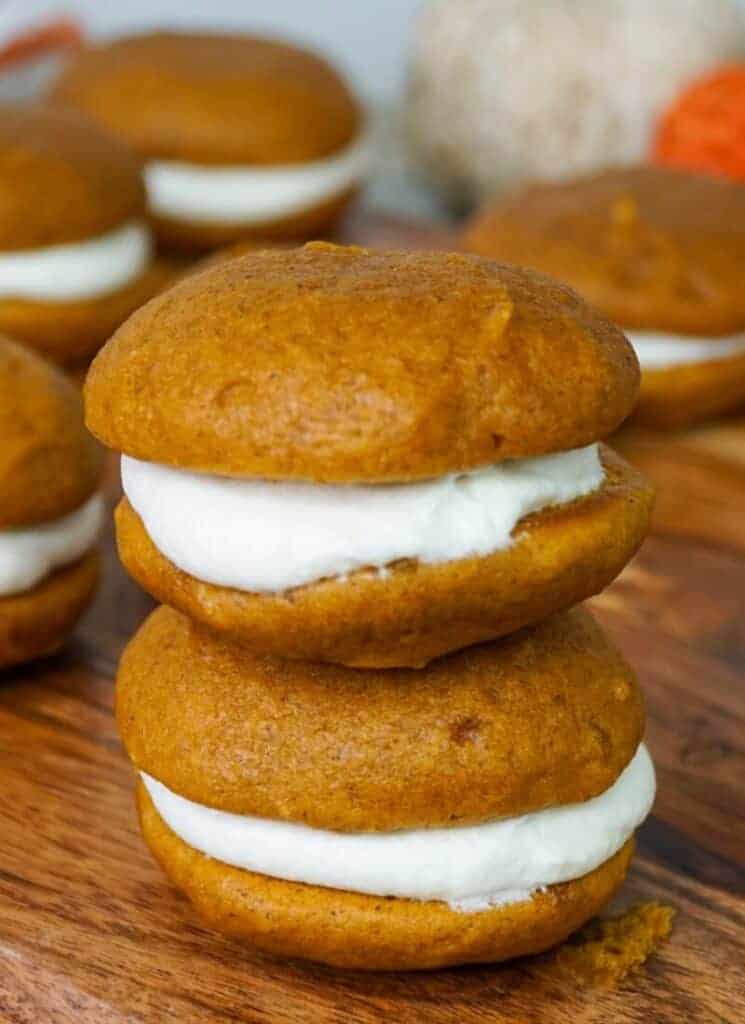 Two moist pumpkin cookies filled with the perfect amount of buttercream filling and pumpkin spice. They are the perfect fall recipe to share with friends. Click HERE for the RECIPE
15. Pumpkin Snickerdoodles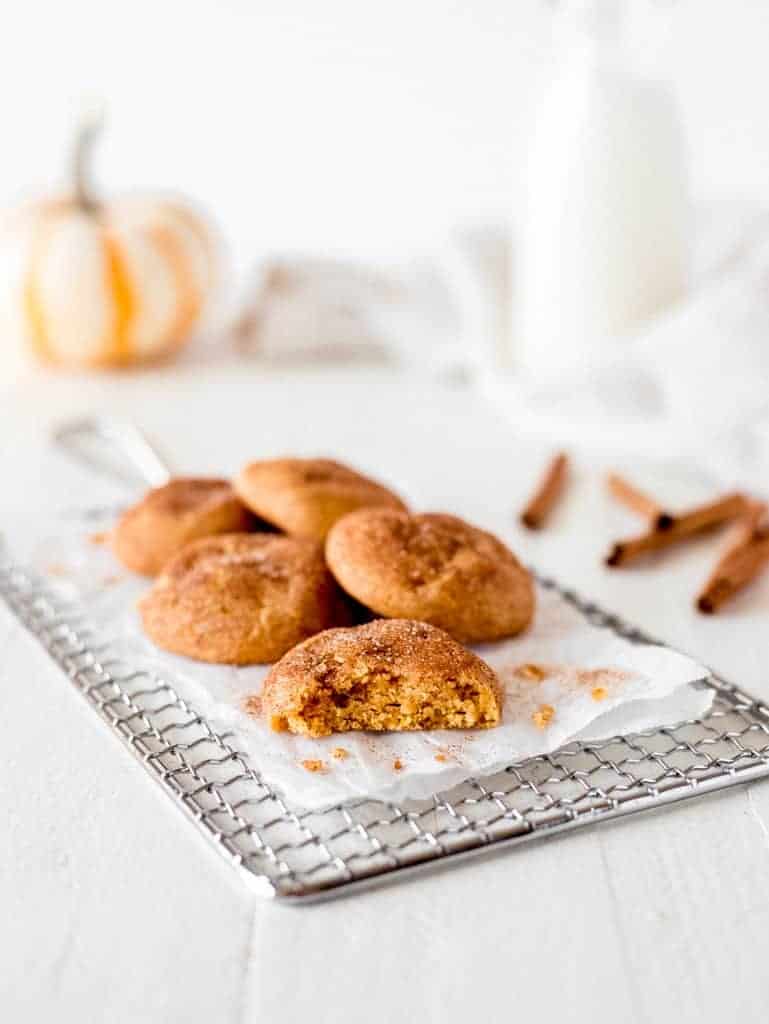 Pumpkin snickerdoodles are the perfect fall cookie. Loaded with pumpkin spice, each cookie is chewy and absolutely delicious! Click HERE for the RECIPE
So Many Awesome Pumpkin Recipes For The Holidays!
It is time to start cooking! Which pumpkin dessert recipes will be on your table this Fall?
Did you like these recipes? Please SAVE this pin to your favorite board on Pinterest!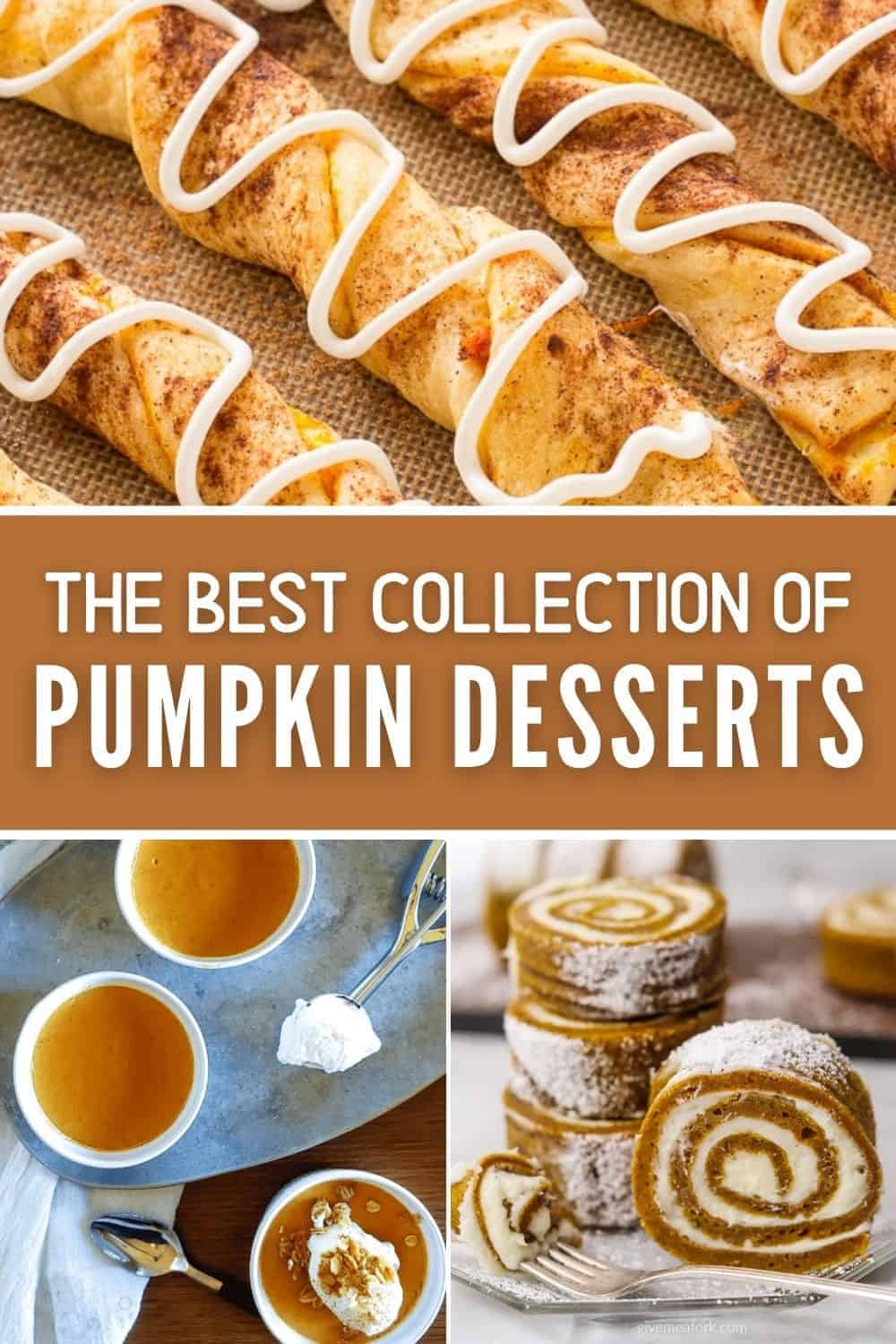 Looking for more recipes perfect for fall? Try these: