Pumpkin Dessert Recipes are the ultimate in fall and holiday baking. And these are 15 of the best pumpkin dessert recipes you MUST make this season.
The sweet desserts in this list will have you falling in love with pumpkin treats all over again!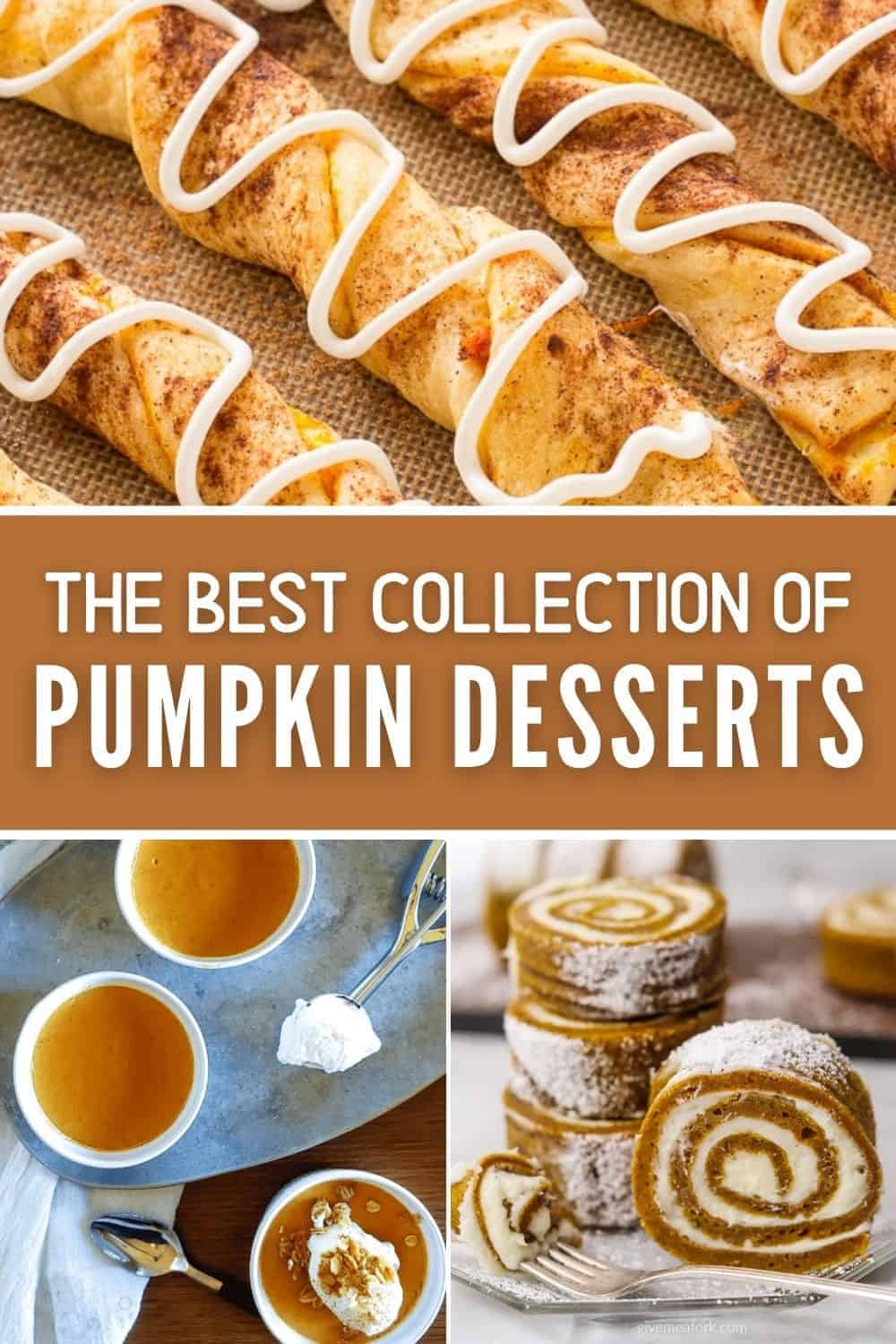 Best Pumpkin Dessert Recipes
Is there anyone who doesn't love pumpkin dessert recipes?
Well… you are going to love the desserts in this pumpkin recipes list. You seriously can't go wrong making any of these recipes.
The only problem will be deciding which of these recipes you would like to try out first!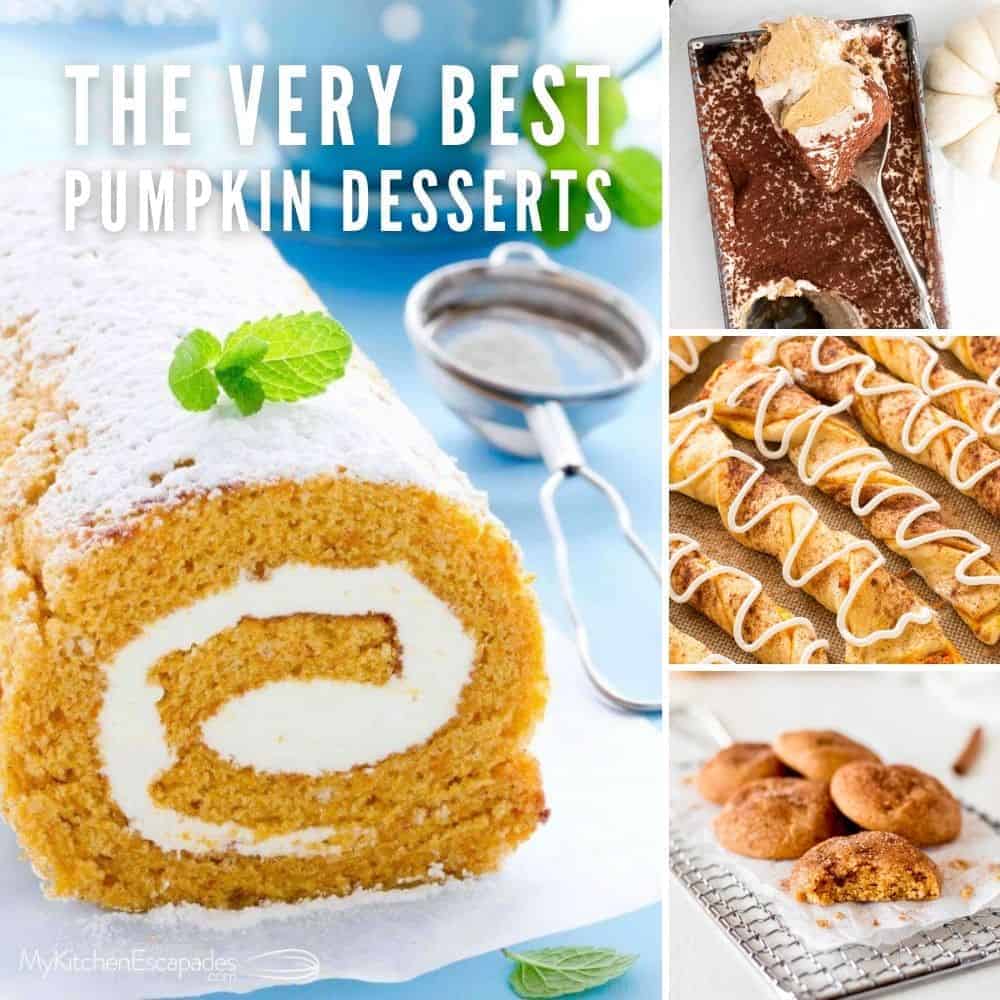 Included In This List Of Pumpkin Dessert Recipes
From pumpkin cookies to pumpkin bars to pumpkin pie… there is something in here that will get everyone in your family excited for the holidays.
You will love how easy these pumpkin desserts are to make. Enjoy making the amazing recipes in this list for your friends and family!
Check Out Our List Of The Best Pumpkin Desserts: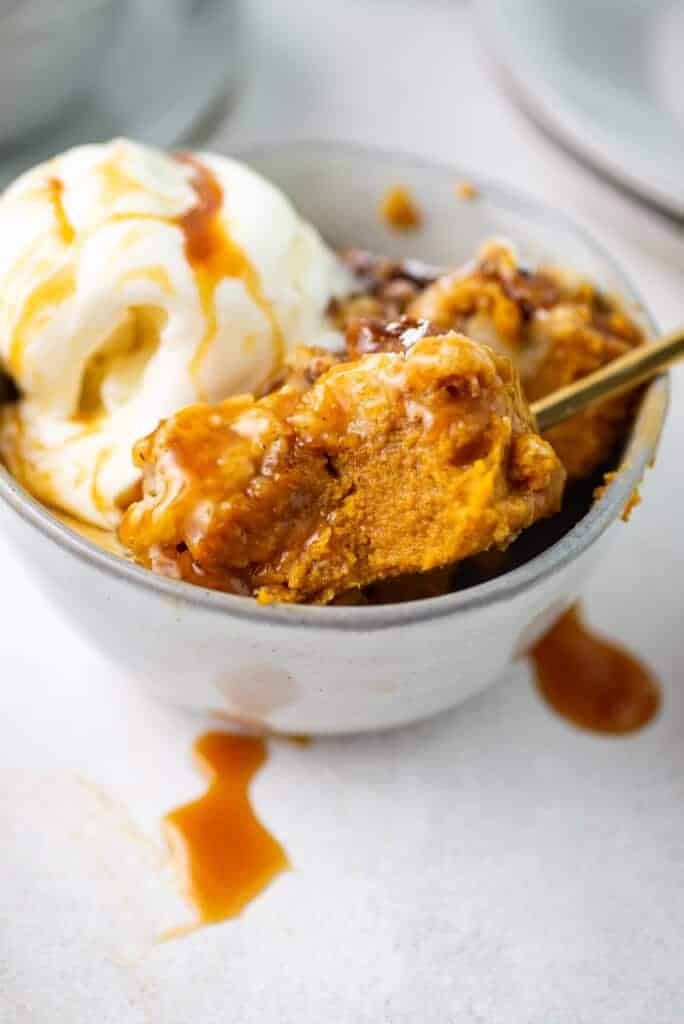 1. Pumpkin Caramel Dump Cake
Click HERE for the RECIPE Pumpkin caramel dump cake is about to become your new favorite pumpkin treat. Serve while still warm with vanilla ice cream and a healthy drizzle of caramel sauce!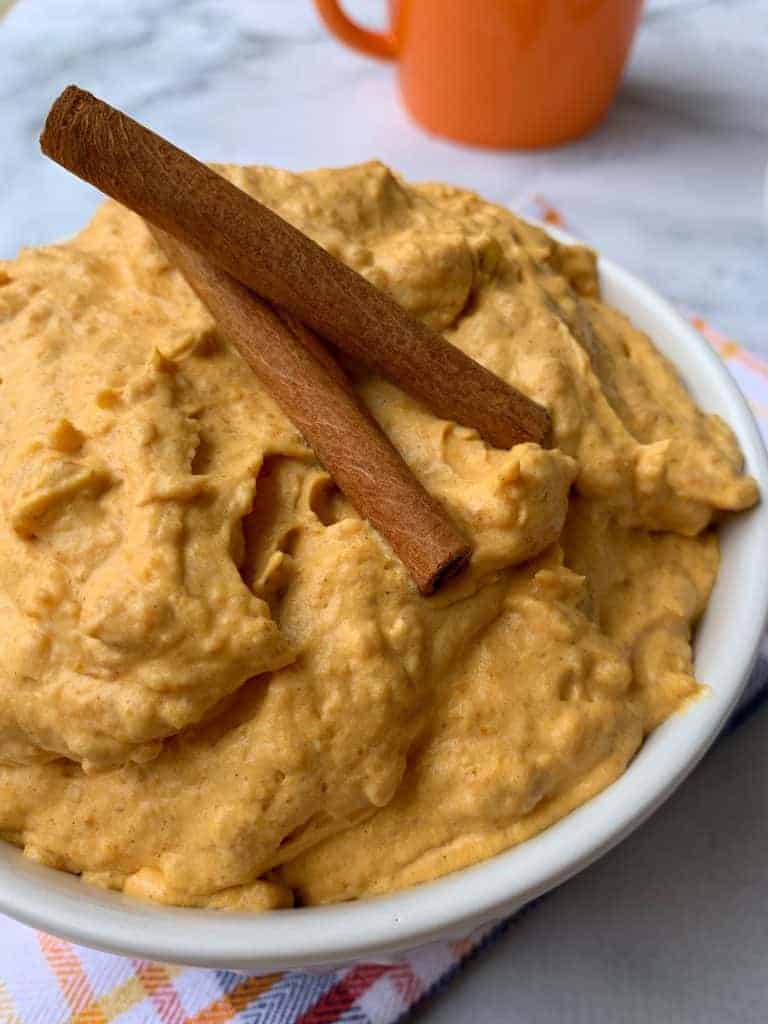 2. Pumpkin Fluff Dip
Click HERE for the RECIPE This easy to make Pumpkin Fluff Dip will have everyone coming back for seconds! The perfect dessert or appetizer for fall!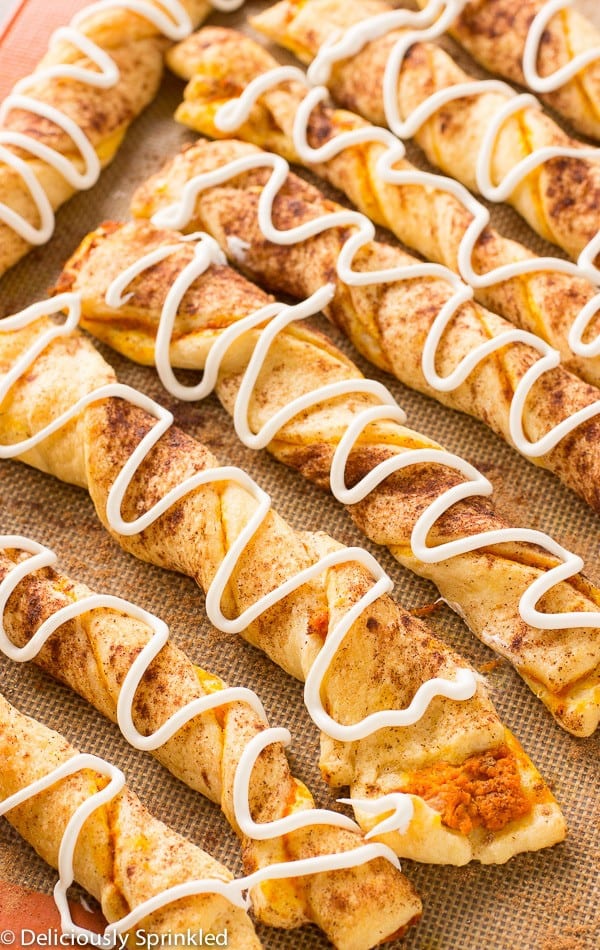 3. Pumpkin Pie Twists
Click HERE for the RECIPE If you are craving pumpkin flavors, these Pumpkin Pie Twists are perfect for your needs!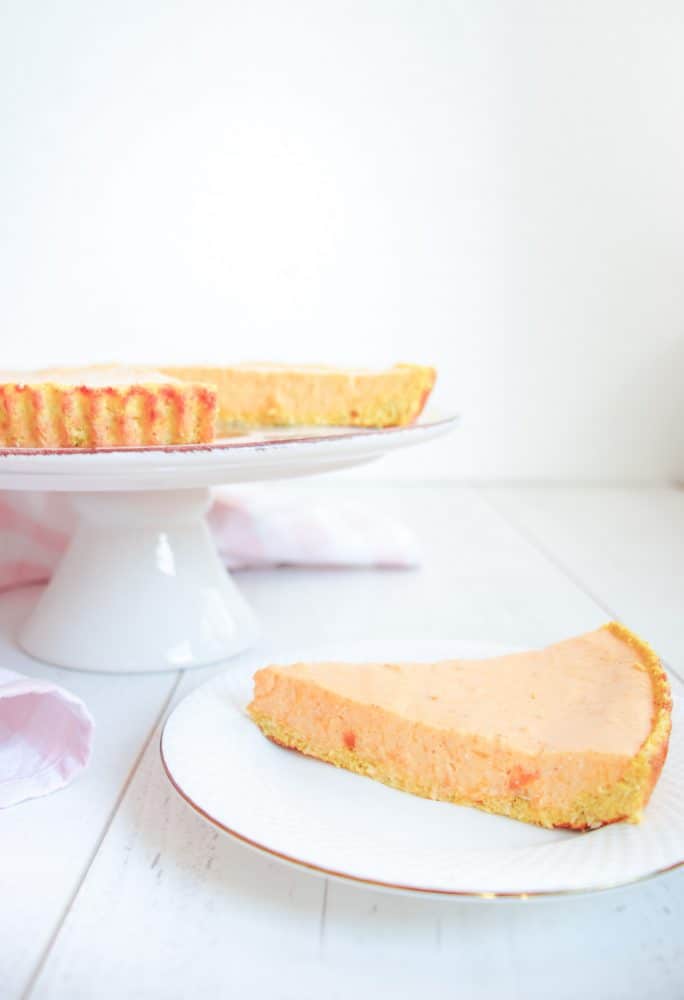 4. Low Carb Pumpkin Cake
Click HERE for the RECIPE Just because you are following a low carb diet doesn't mean you have to miss out on the deliciousness this Fall. This low carb pumpkin cake will be sure to please your tastebuds without falling off your diet!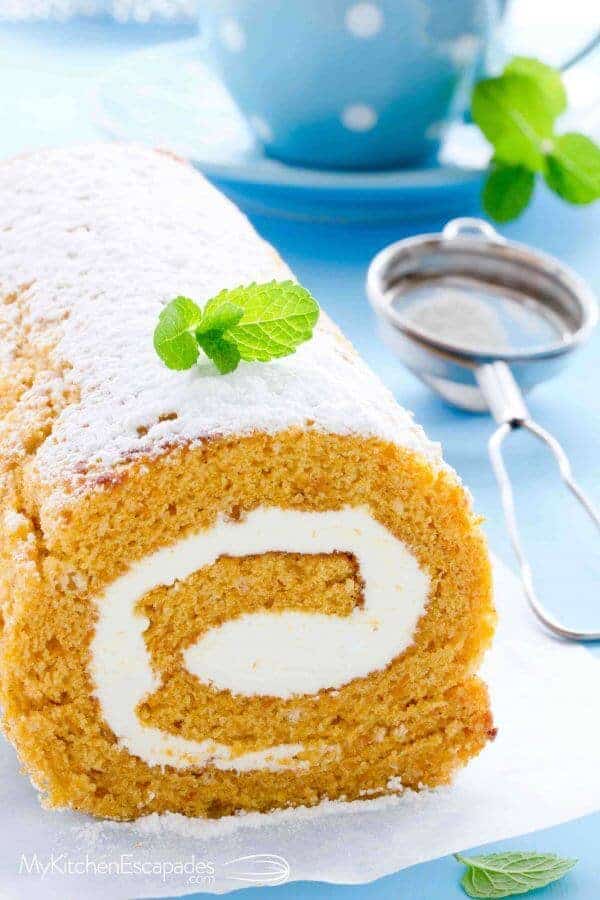 5. Pumpkin Roll With Cream Cheese Frosting
Click HERE for the RECIPE A light and fluffy pumpkin sheet cake rolls around an amazing cream cheese frosting. This fall dessert is a show stopper and perfect for a dinner party or company!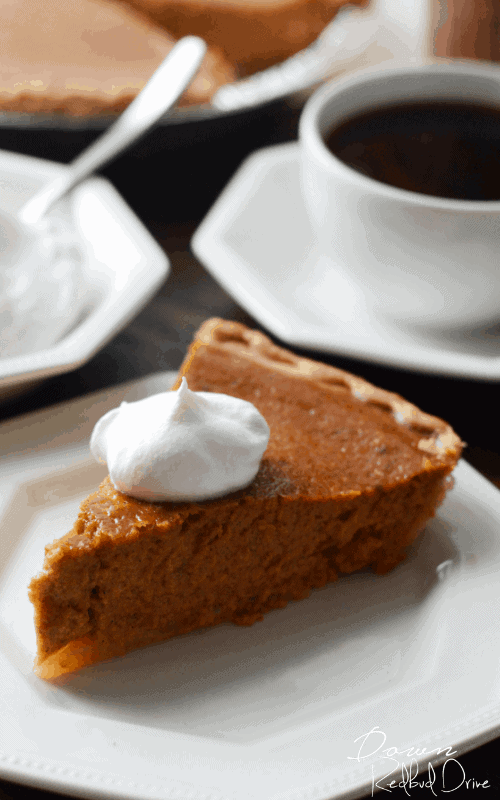 6. Classic Pumpkin Pie
Click HERE for the RECIPE If you're looking for an amazing pumpkin pie recipe, this no-frills recipe is full of warm spices and has all the classic flavor you'd expect from a traditional pumpkin pie recipe.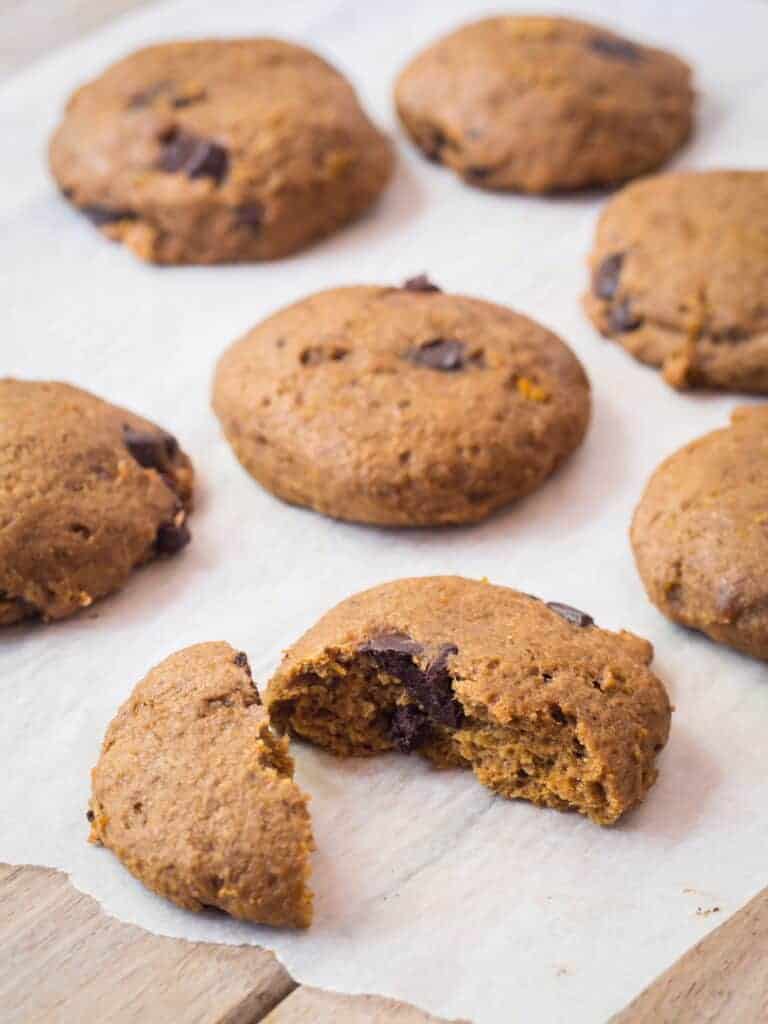 7. Pumpkin Chocolate Chip Cookies
Click HERE for the RECIPE If you like pumpkin pie and chocolate, you'll love these cookies! These delicious pumpkin chocolate chip cookies make for a perfect dessert or treat in the cooler months of autumn and winter!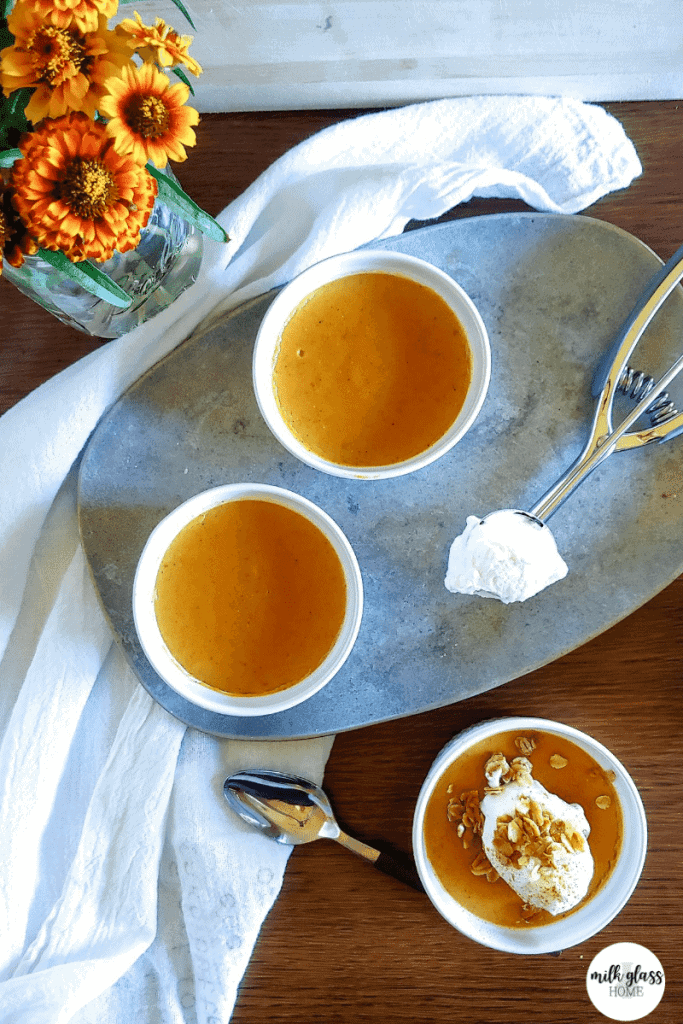 8. Pumpkin Pie Pudding Cups
Click HERE for the RECIPE These creamy, spiced pumpkin pie pudding cups taste like pumpkin pie without turning on the oven. They taste great with a scoop of whipped cream and some crunchy crushed graham crackers.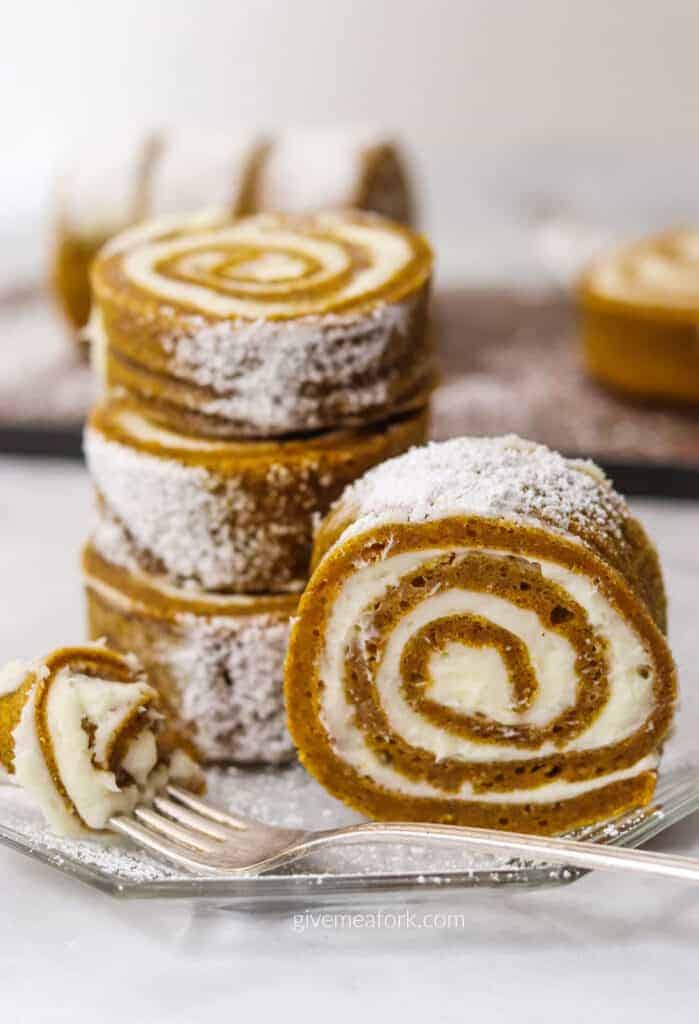 9. Pumpkin Roll
Click HERE for the RECIPE This pumpkin roll is the ultimate holiday dessert recipe! Filled with homemade cream cheese filling and then topped off with powdered sugar.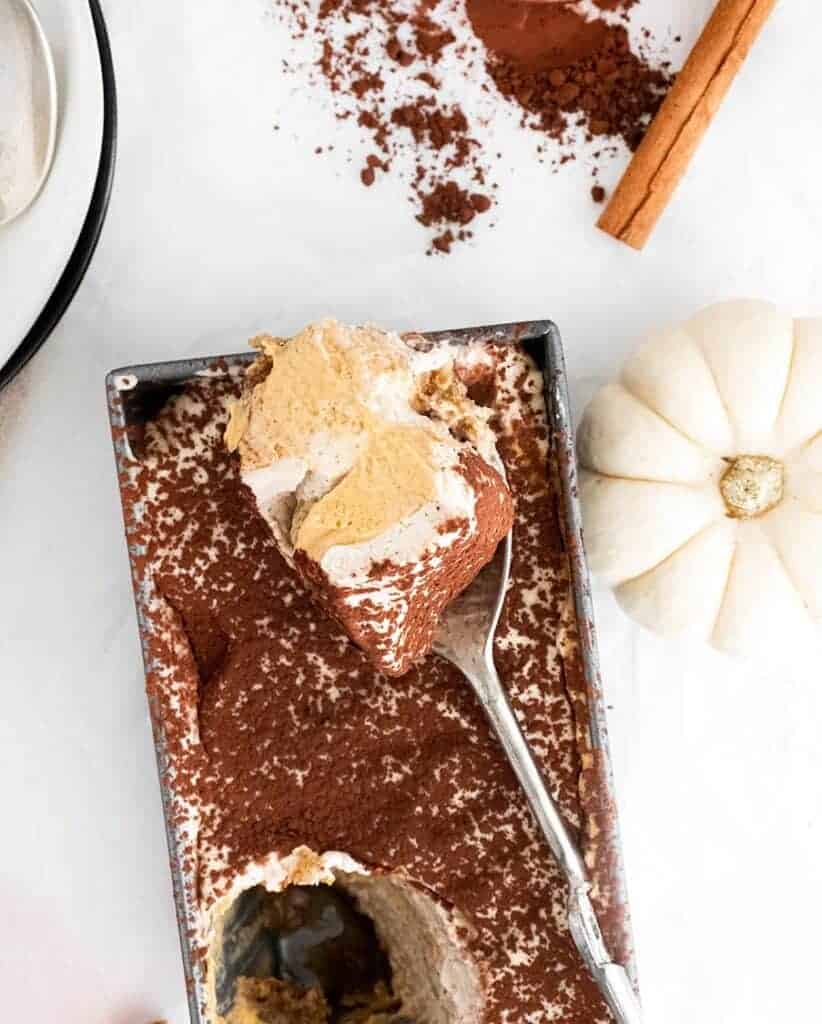 10. Pumpkin Tiramisu
Click HERE for the RECIPE This creamy, fluffy pumpkin tiramisu recipe is a seasonal take on a classic dessert. Pumpkin and warm spices mingle with a hint of rum and coffee to create a show-stopping dessert that's sure to impress and delight!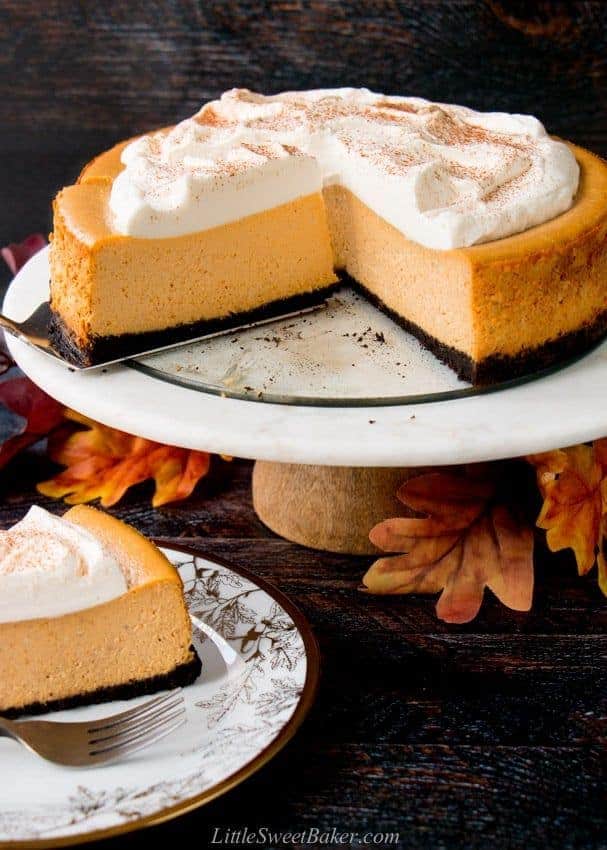 11. Pumpkin Cheesecake
Click HERE for the RECIPE This pumpkin cheesecake is packed with fall flavors, rich in taste, and an excellent make-ahead dessert that takes very little effort to prepare!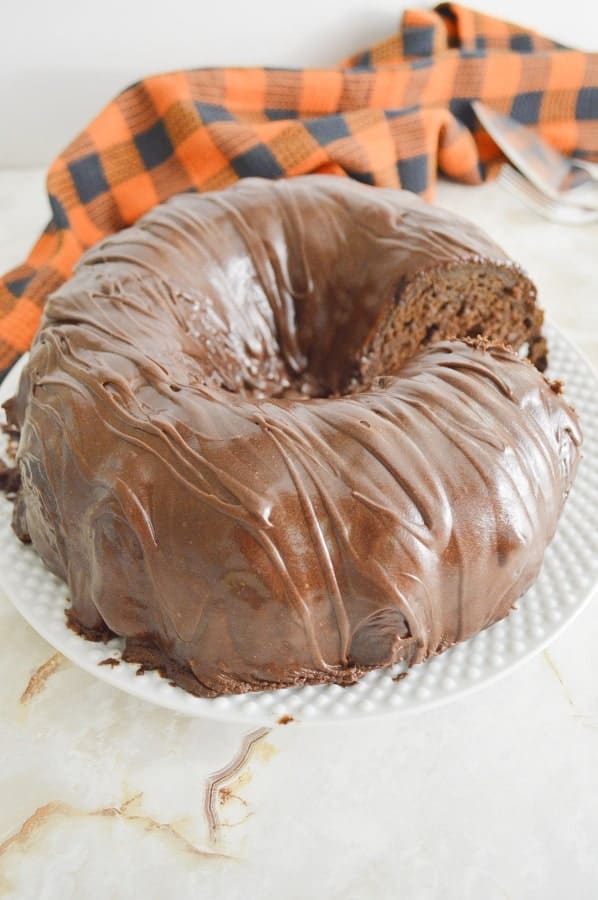 12. Chocolate Pumpkin Bundt Cake
Click HERE for the RECIPE So moist, decadent, and topped with chocolate fudge frosting. This spruced up chocolate cake is so easy and perfect for Fall.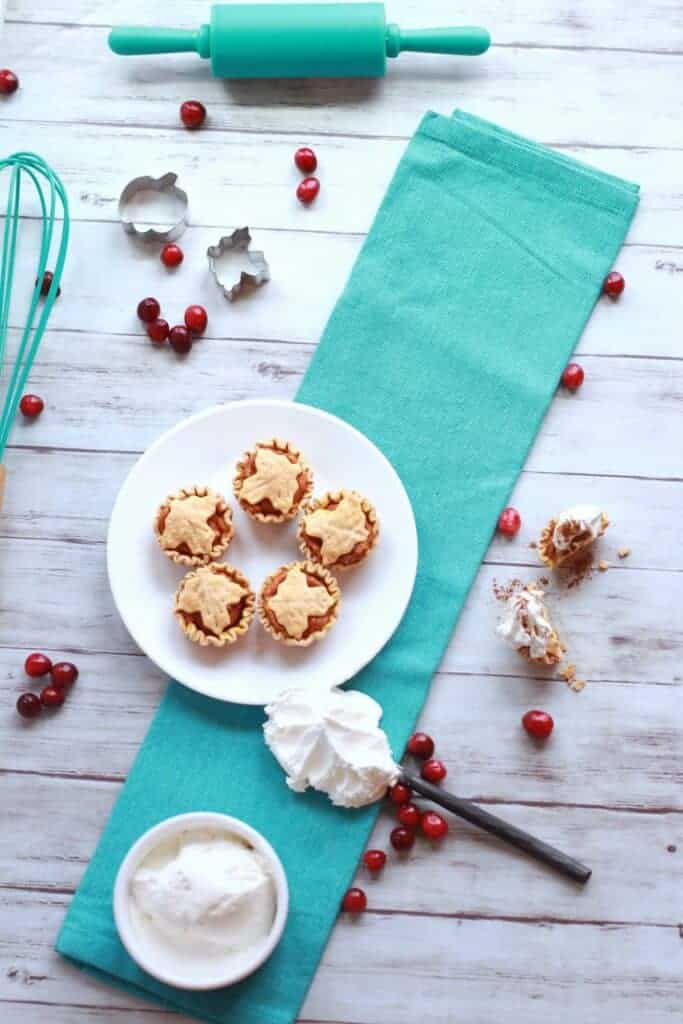 13. Mini Pumpkin Pies
Click HERE for the RECIPE Pumpkin Pie is sweet, creamy, and filled with Cinnamon-y spice! The only thing that can make it even more perfect for a party or family gathering? Make it bite-size, like these Mini Pumpkin Pies!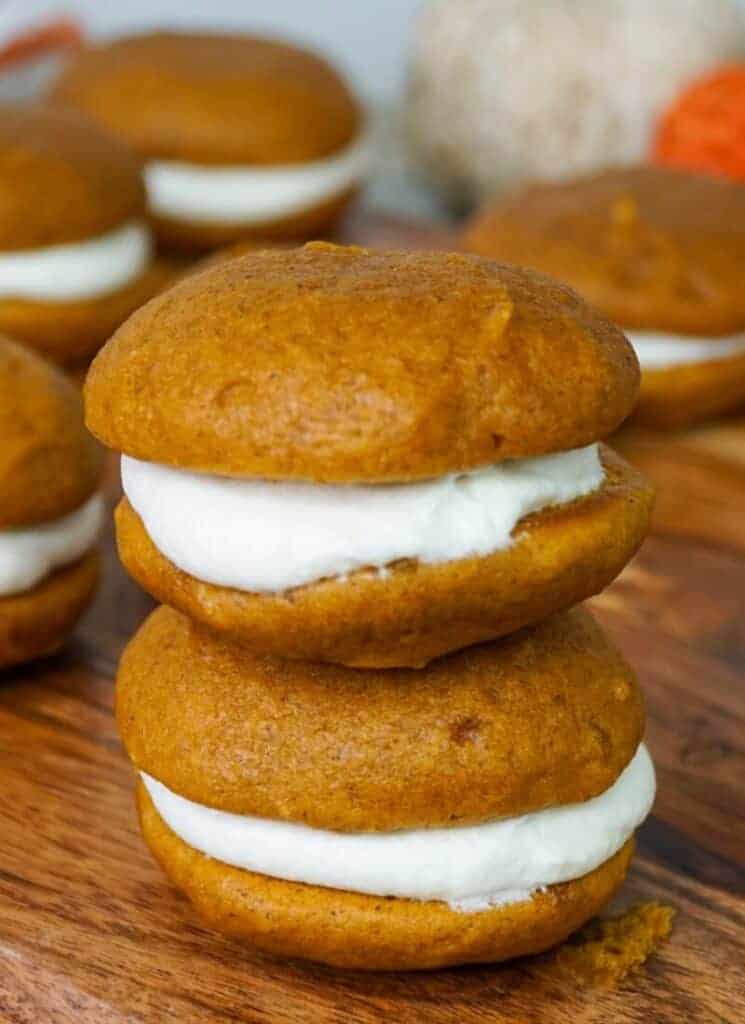 14. Pumpkin Whoopie Pies
Click HERE for the RECIPE Two moist pumpkin cookies filled with the perfect amount of buttercream filling and pumpkin spice. They are the perfect fall recipe to share with friends.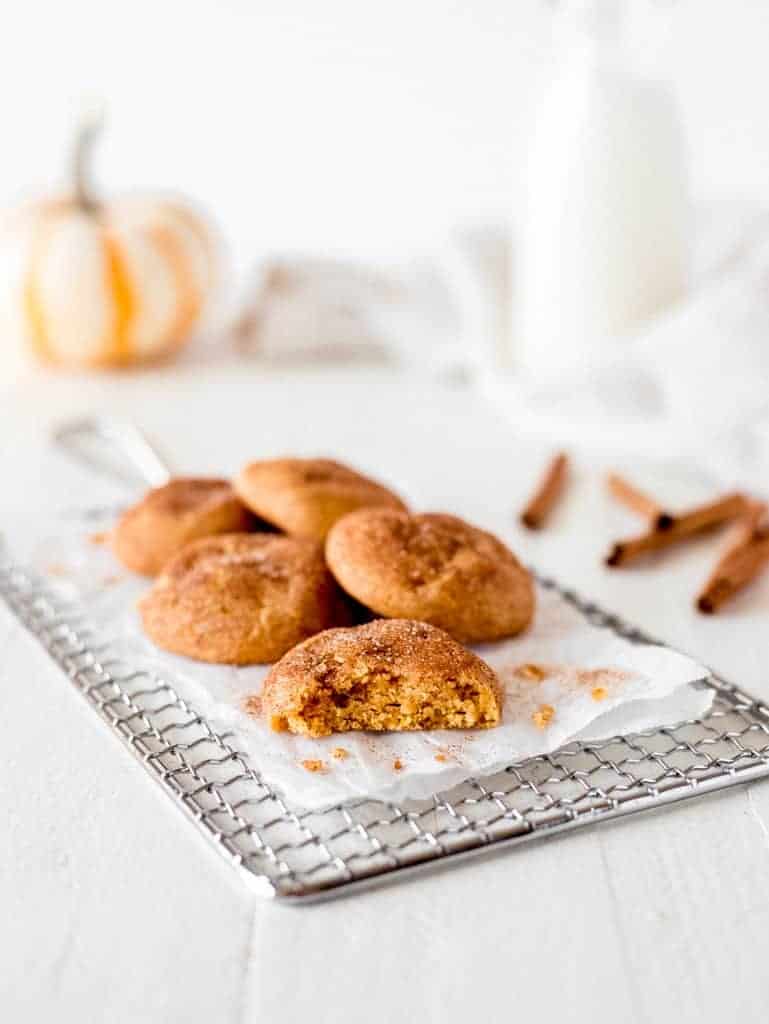 15. Pumpkin Snickerdoodles
Click HERE for the RECIPE Pumpkin snickerdoodles are the perfect fall cookie. Loaded with pumpkin spice, each cookie is chewy and absolutely delicious!
So Many Awesome Pumpkin Recipes For The Holidays!
It is time to start cooking! Which pumpkin dessert recipes will be on your table this Fall?
Here Are More Delicious Recipe Posts You Might Enjoy: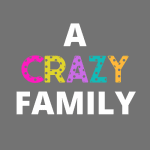 A Crazy Family strives to be the go-to destination for modern, savvy moms. Our aim is to share great tips, good food, recommendations, and helpful info for smart, busy moms just like you!