Father-Son Date Ideas Both Will Love
By: A Crazy Family | Updated: 23rd December 2021
Usually, when someone mentions having a "date" with their child, it's a father-daughter or mother-daughter type of thing. You rarely hear about ideas for father-son outings.
While the other parent-child dates are important, father-son outings are just as important.
Spending time with their father teaches young boys how to be a father later in their own life, how to treat women respectfully and responsibly, and how to work to help support their family, and more.
When thinking about father-son outings, you want both Dad and son to enjoy the day; especially if you have teenage boys. If they don't have a good time, they won't want to continue doing the outings. The same can be said for the Dad in the situation.
You want the outings to be fun, sometimes educational but most importantly; to build and strengthen the bond between father and son.
Take a Hike
Getting outdoors is not only great exercise but fresh air is also great for helping to clear the mind and soul. It's also perfect for dads who want to talk with their sons in an environment that isn't too serious.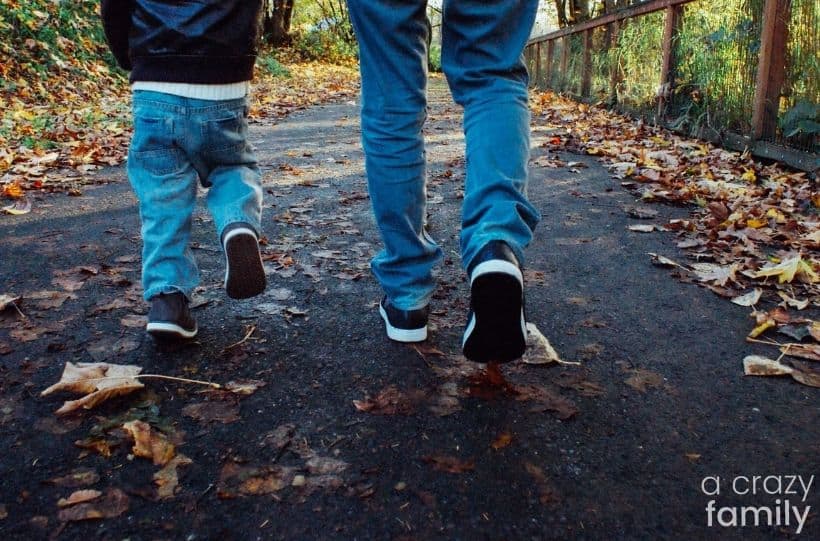 If your sons are new to spending time outdoors, you can use this opportunity to make a memory as well by teaching them about different trees, wildlife, foraging, and other skills you're good at.
While you're hiking, be sure to teach your son proper hiking safety including what to carry in his hiking pack. The more you're able to teach him, the more he will enjoy and remember the hiking outing(s) with his father.
Go Fishing
Fishing is another great outdoor activity perfect for fathers and sons (or anyone really!).
The calm of the water combined with the excitement of catching a big one is great for building bonds. The calm environment of being on the water is also the perfect time to talk with your son.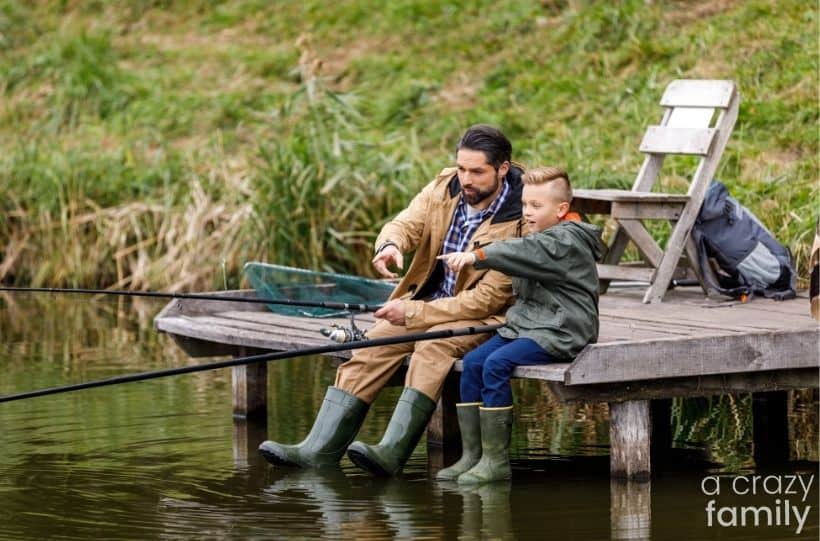 The conversation doesn't have to be deep and serious, but fostering any conversation at all will help to build the bonds you are looking for.
This is also the perfect opportunity to take your son shopping. Yes, take your son shopping. Teach him how to choose the perfect fishing rod for himself and how to choose quality equipment he will need to be successful in fishing.
If you choose to keep your fish rather than practicing catch and release, teach him about bag limits and regulations as well as how to filet and preserve his catches.
If he doesn't appreciate learning these things now, he will once he is older and can use the skills you are teaching him to help himself and his own family later in life.
See a Concert
If your son has a favorite musician or band, why not take him on a father-son outing to see a concert featuring them? He will enjoy the concert and will love the fact that you are doing something he wants to do.
Concerts are fantastic for fathers who may not have the best relationship with their son but are trying to rebuild one. They are loud environments so they don't require a lot of talking and instead allow you to just spend time with one another.
While you're there, be sure to grab him a t-shirt or other souvenir. Doing so will give him something physical to remember the great time he had with you. These types of mementos are fantastic to have later on after he leaves home and grows up.
Watch a Sporting Game
This one is great for both girls and boys to do with their Dads. If they have a favorite sport or sports team, why not get together for an outing to see a game?
You can make this one even more special by including a pizza dinner (or dinner at their favorite restaurant) before or after the game. Make sure you take plenty of pictures too so you will both have something to remember the day by.
Take a Class Together
Learning a new skill is never a bad thing in life and having a partner to learn that skill with you only makes it better.
Ask your son if he has something he would like to do. It may be something more serious like learning how to repair car engines or it may be more innocent such as learning how to ride a skateboard.
No matter what it is, offer to learn with him. While you're learning, be supportive and encouraging; especially if he makes any mistakes. If you are anything other than this, you may find that he no longer wants to learn the said skill.
Father-son dates are not hard at all to come up with ideas for. In fact, they may be easier than finding father-daughter date ideas.
Just keep your end goal in mind; you're there to help your son have fun and to build memories. If you do that, you will be just fine with whatever you choose to do.