15 Easy Dinner Recipes For Families That Are Perfect For Busy Weeknights
This post and its photos may contain affiliate links. As an Amazon associate, I earn from qualifying purchases.
If you've read my post Five Ways To Make Cooking Easy (Even If You Work And Have Kids!) then you'll know that I don't like putting a lot of effort into my cooking when I've had a busy day.
If I'm honest, I don't really like effort for cooking unless it's a special occasion (and even then I'll still try and find as many hacks as possible – easy dinner recipes only when I'm in the kitchen). It's completely understandable if you're the same – after a busy day of work and commuting or spending the whole day looking after the kids it's hard to muster up the energy for what is really just another chore.
I always make sure I have a list of simple dinners to hand for when it's one of those days… Recipes I can make with minimal prep, which don't include any complicated steps but still taste wonderful and help melt all that stress away.
Here are fifteen easy recipes that the whole family will enjoy!
Korean Ground Beef & Rice Bowls
This recipe is right at the top because it's the number one easy dinner recipe in our household – the sauce takes a minute, the beef, takes about five minutes, and the rice cooks while you're doing everything else!
There's nothing complicated about it at all, and the flavours that come out of it are so beautiful that you won't believe just how easy it actually is.
To make it easier I use straight-to-wok noodles instead of rice, which take just a couple of minutes to heat up.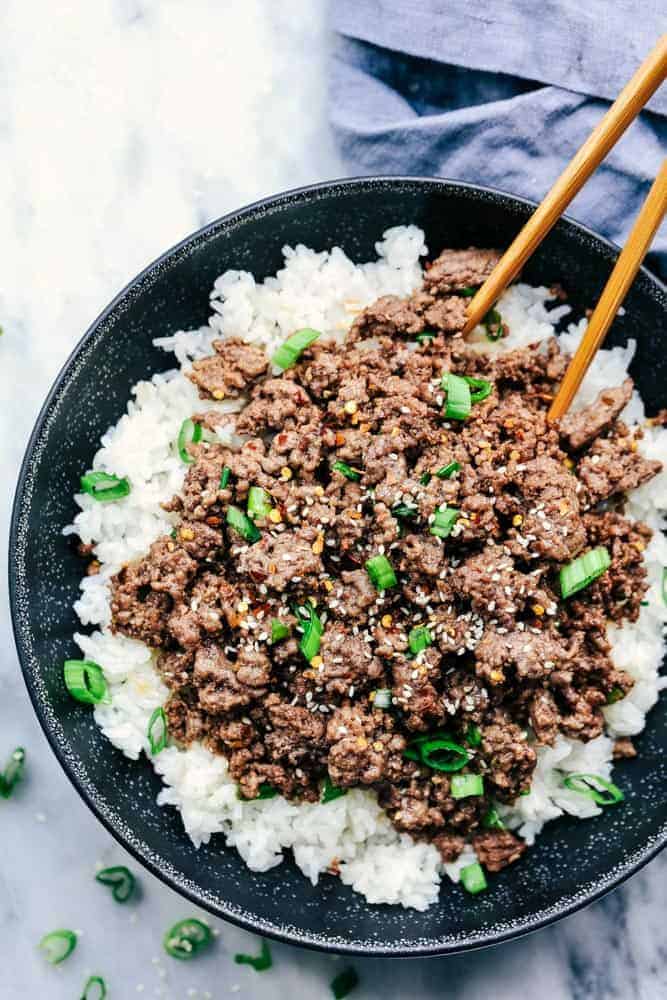 Chicken Spinach Bacon Alfredo
This meal is lovely and easy as, apart from a bit of frying at the start, the majority of the time is spent baking in the oven.
It makes a really lovely dish – creamy and comforting, with gorgeous flavours from the bacon and the spinach.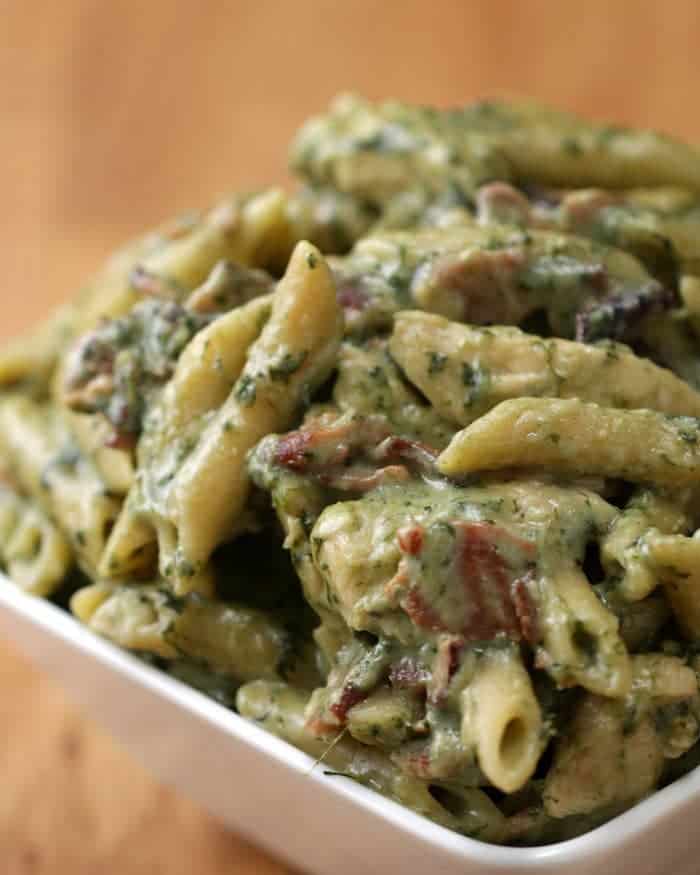 Vegan Tofu Stir Fry
This is one of my own recipes, which I put together specifically to be an easy weeknight meal. The whole process takes around fifteen to twenty minutes, plus it's filled with vegetables which makes it super healthy!
If you're not into tofu then you can easily swap it out for chicken or beef.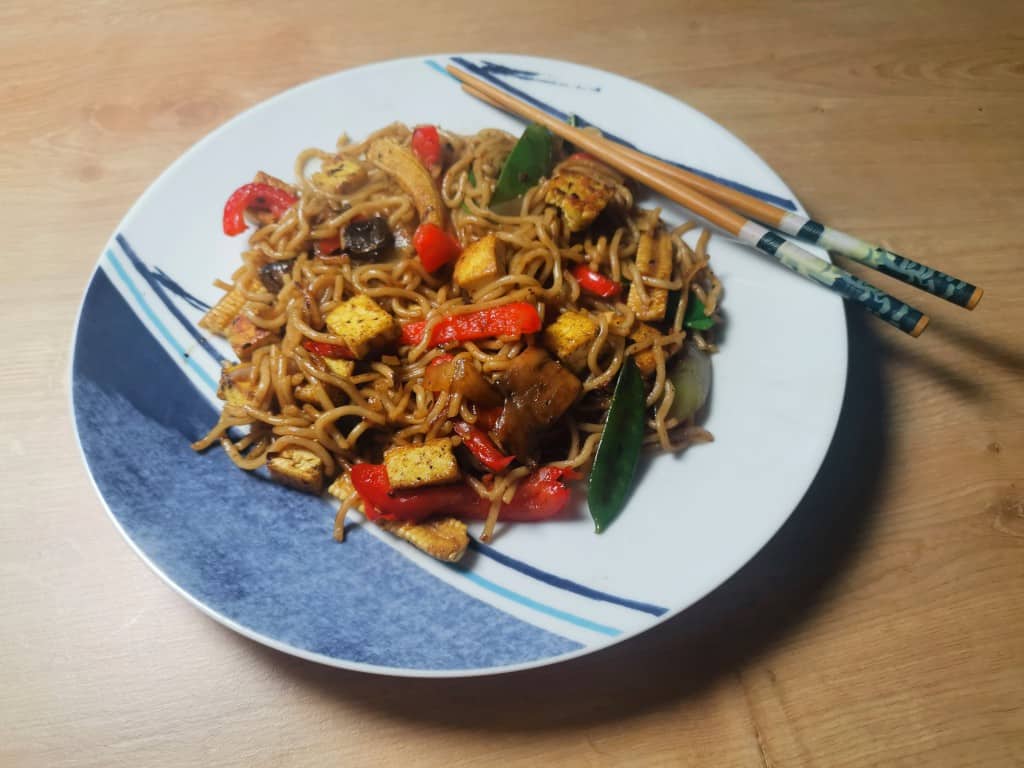 Recipe from Pages, Places, & Plates
Easy Oven Fajitas
These Easy Oven Fajitas were originally saved to our recipe collection for a budget fajita experience, but they turned out to be so easy that we often eat them during busy weeknights.
There aren't any difficult steps involved with these as they basically cook themselves, plus you'll be saving yourself a small fortune by opting for these over the standard fajita kits you can buy in supermarkets.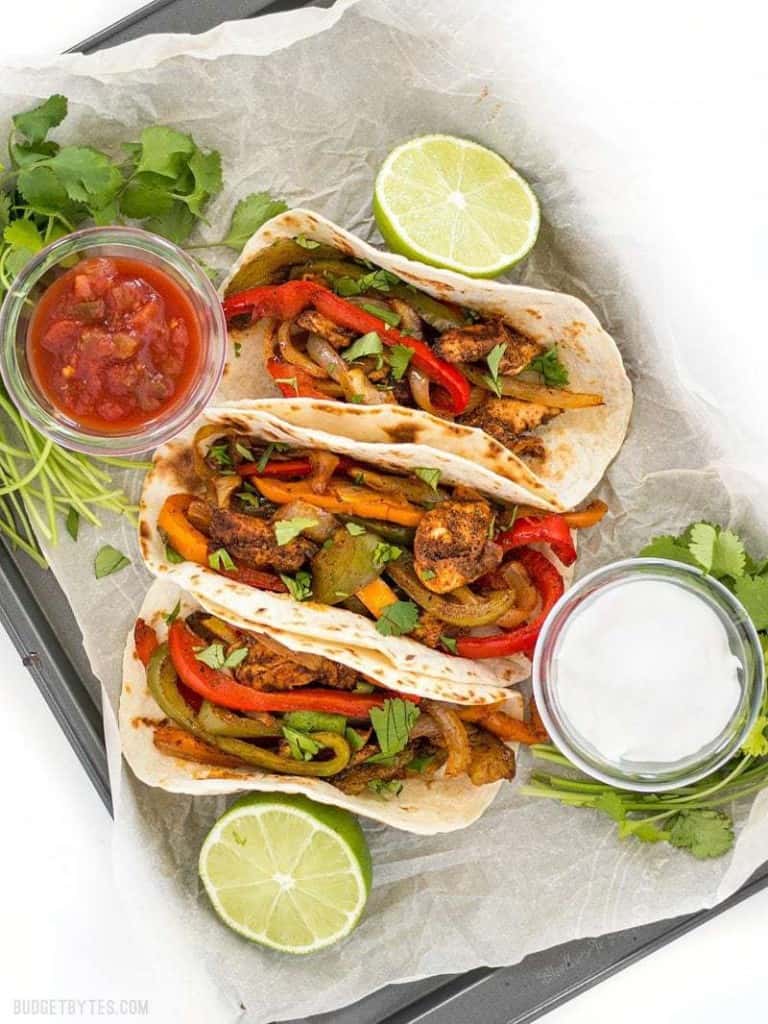 Garlic Basil Chicken with Tomato Butter Sauce
I was surprised at how easy this recipe actually is – a lot of chicken breast recipes can get a bit complicated (especially with some of the sauces involved) but this one was really simple.
The sauce is lovely when made with fresh tomatoes and there isn't really much else to it. You can serve it with whatever you like, too – we find rice works wonderfully.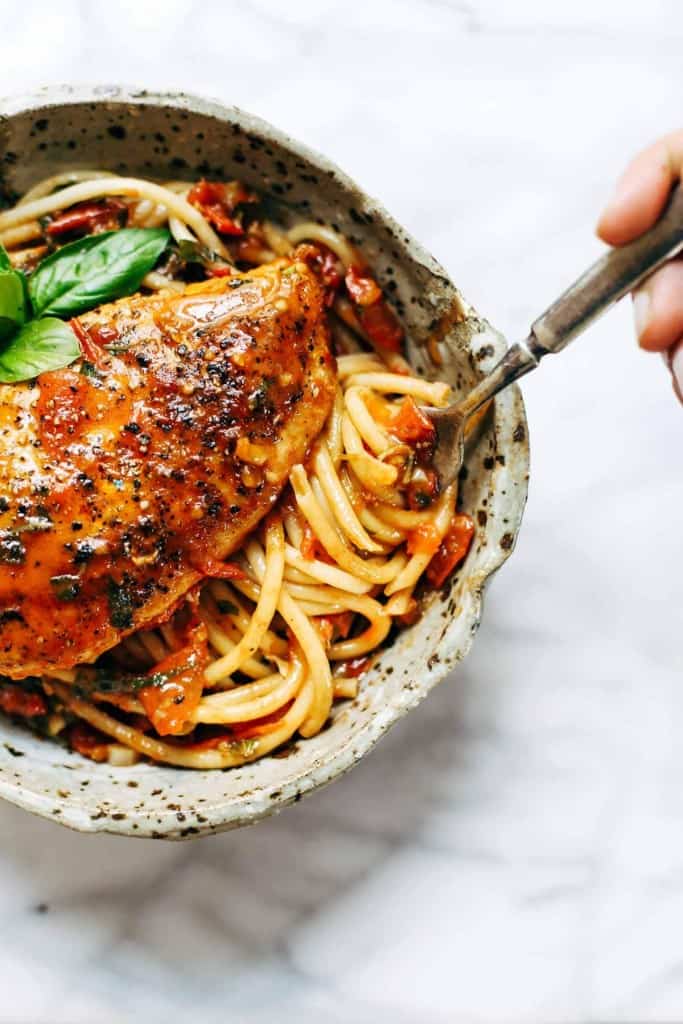 Sausage and Bacon Traybake
Aside from Korean beef, this is possibly our second favourite easy dinner recipe as the oven does the majority of the cooking.
The only bit that really needs any attention is the vegetable prep and par-boiling of the potatoes, but this really isn't much effort at all when you consider the other 40 minutes is spent doing whatever you like as it cooks. Perfect for busy evenings!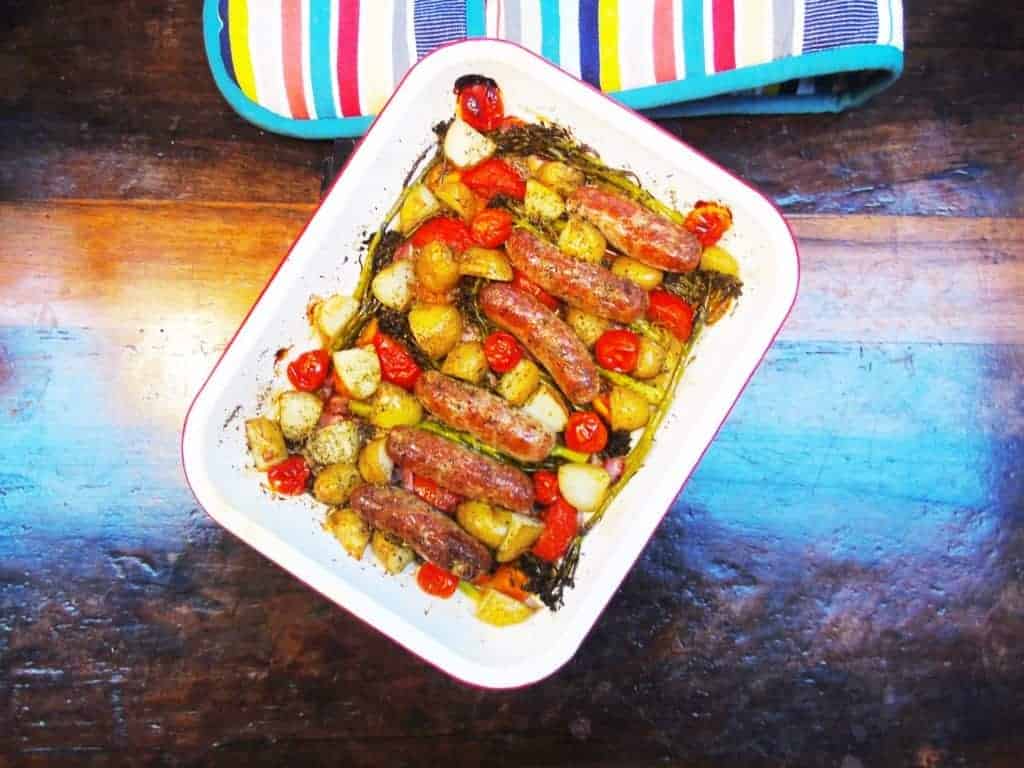 Recipe from Basement Bakehouse
Chicken Curry With Red Peppers And Coconut Milk
I love how simple and versatile curries are, and this one is so easy as the sauce is essentially just coconut and honey. The pepper takes no time at all to prepare, with just a bit of frying them (alongside the chicken) afterward.
It's a really beautiful curry and makes a nice change from all those tomato-based curries I usually opt for.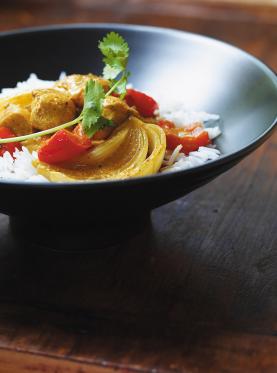 Tuna Cakes
We don't eat burgers very much in my house, but these are my favourite to make for family meals as they're very simple and kids love them.
Molding the burgers into shape is simple, and all you need to do after that is fry them. For a meal, you could either place them in a bun with wedges or serve alongside a green salad.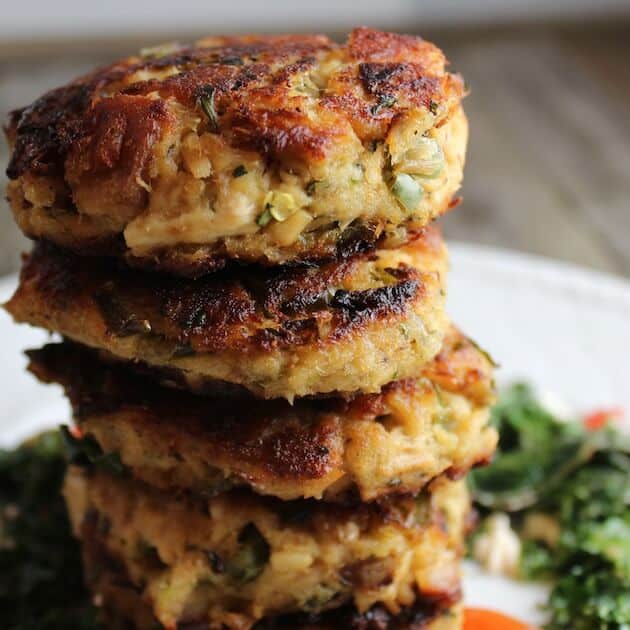 Bacon Pesto Pasta (With Vegan Version)
This is another one of my own recipes and one I absolutely love to make – so much so that I'm completely on autopilot now when I do (which makes it even easier).
There are only a few ingredients involved and the majority of cooking is done during the final minute, where the pesto and cream are added to the cooked bacon and pasta and warmed through. I've also included a fully vegan version so it's adaptable to whoever you're cooking it for.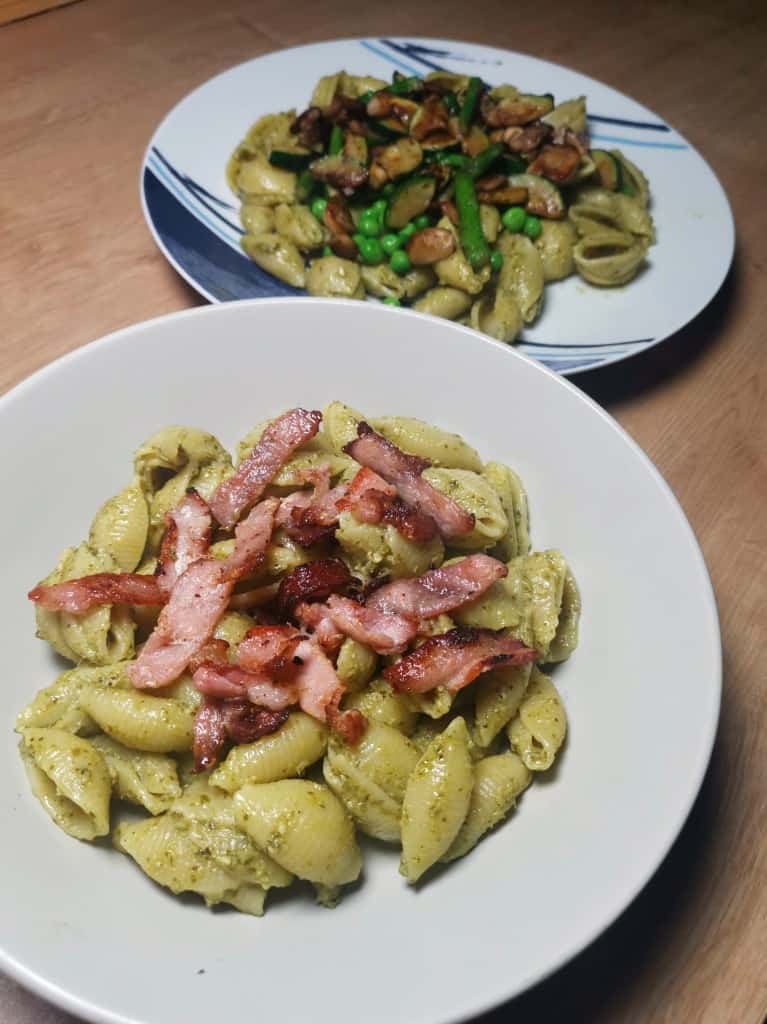 Recipe from Pages, Places, & Plates
One Sheet Rosemary Chicken With Potatoes
If I've eaten too many curries or pasta dishes recently then I like to mix it up with recipes such as this one. The combination of rosemary and lemon gives it such a refined taste and the fact that it's a traybake makes it even better.
There's barely any cooking involved (yet it really tastes like there was)! Once you've got the hang of it try swapping in other flavours to create a different dish each time.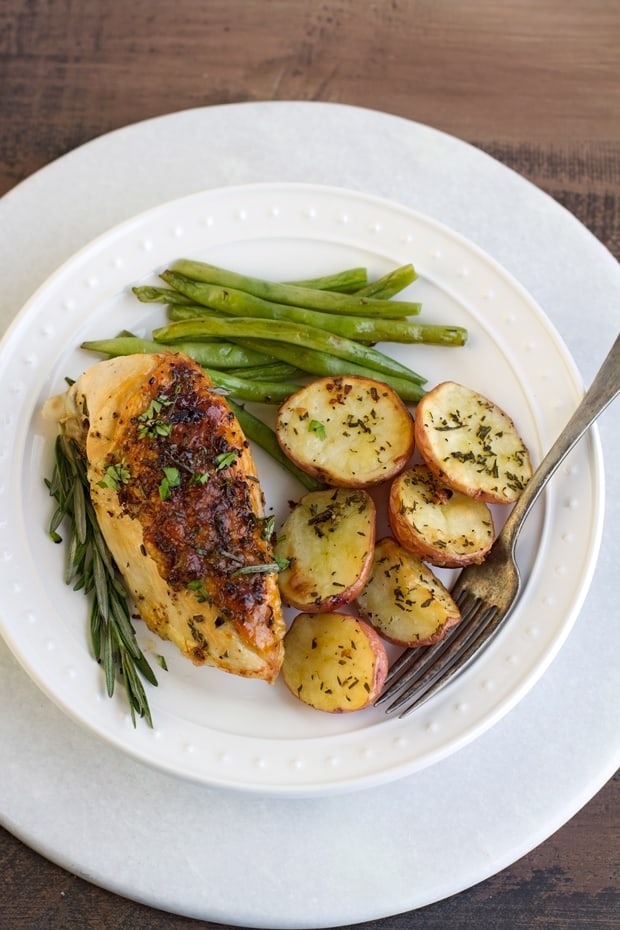 Slow Cooker Mexican Rice
Slow cookers are great, aren't they? Whoever came up with a device that cooks food for you whilst you're at work is an absolute genius. They're the perfect tool for easy dinner recipes!
I love this one as rice was never something I thought I could cook in a slow cooker however it came out perfectly, full of flavour and so comforting.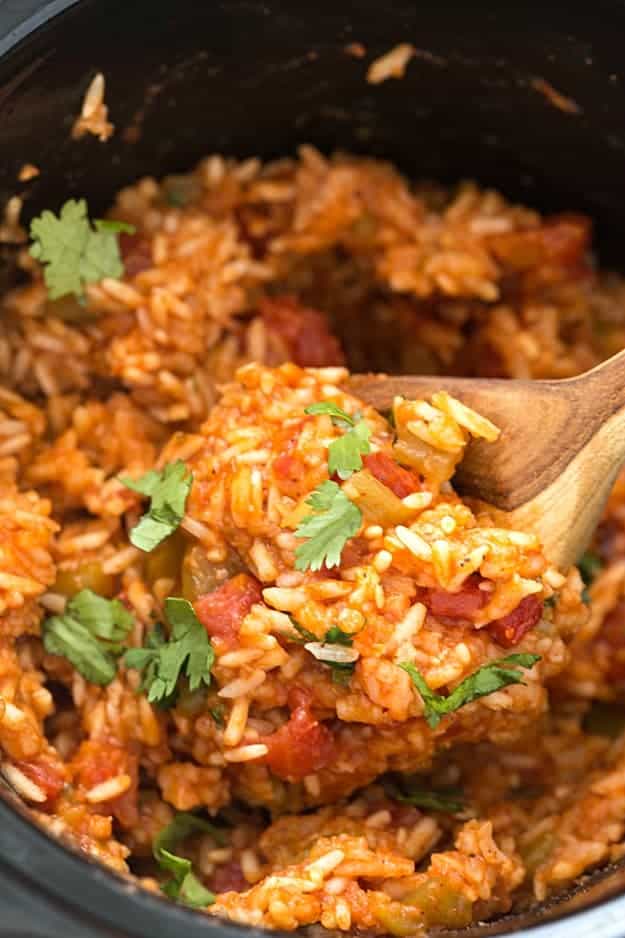 Garlic Roasted Tomato And Spinach Flatbreads
Everyone loves pizza, but sadly the easy option is never a particularly healthy option. Unless you consider these gorgeous flatbread pizzas, which get rid of the whole dough-making part and instead leave just the fun/easy bits – decorating the pizza, then leaving it to cook in the oven!
Because they use flatbreads they're generally healthier than a full dough base, plus their size makes them super cute. Get creative with it – the kids will love them!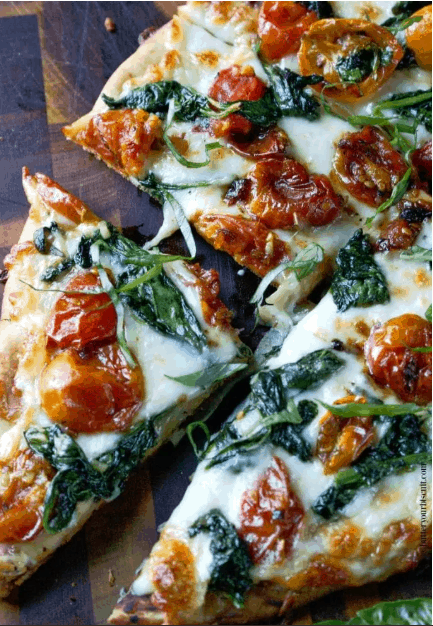 Chicken Fajita Pasta
One-pan recipes are truly excellent, and this Chicken Fajita Pasta is no exception. You make everything in just one pan, which saves on the washing up and really keeps the effort down.
Also, the Mexican flavour in an Italian dish is wonderful!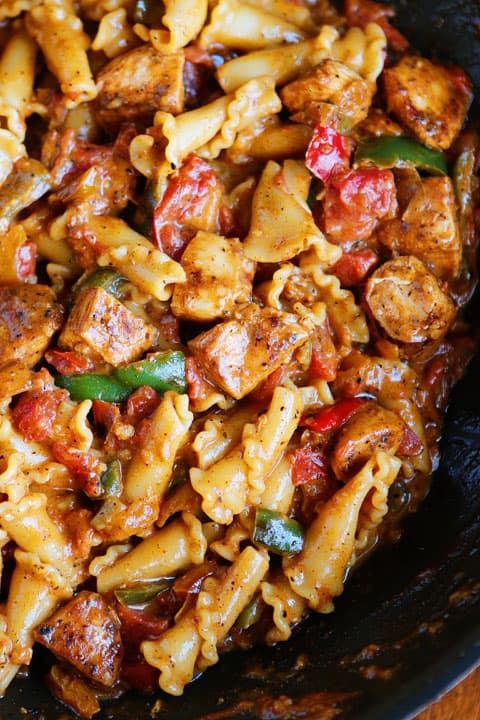 Easy, Oven Baked Sheet Pan Asian Stir-Fry
When you think of a stir fry, the first tool that comes to mind is a wok.
This method is completely different, yet it really works! It really is as simple as layering your ingredients on a tray and then cooking them in the oven. So simple, and you won't even feel like you've done anything once it's made.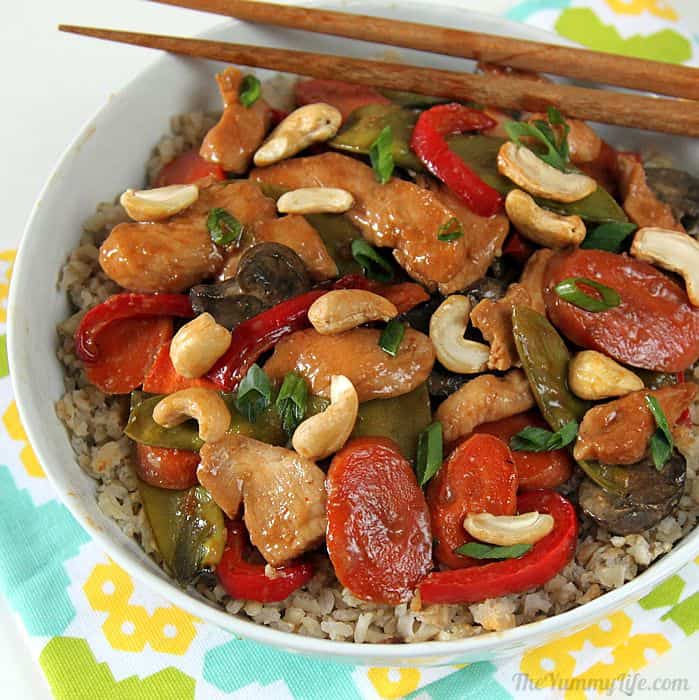 Italian Chicken Packets
This is one of the simplest, tidiest meals I've ever made, and an excellent choice for an easy dinner recipe. It's so simple – just place your raw ingredients in foil, wrap them up, and bake them. Voila!
I also love how versatile it is, as you can use this method with so many different ingredients – why just stick to Italian when you can go Mexican, Spanish, or Greek as well?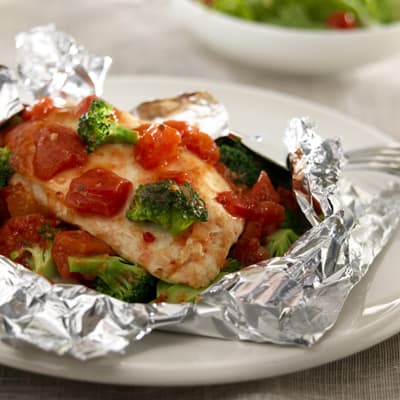 What's your favourite go-to recipe for busy weeknights? Let me know in the comments, and don't forget to like and pin this post so you can save it for later!
If you loved these recipes then you might also enjoy the following posts:
500+ Easy Meal Ideas That Are Family Friendly and Taste Great!
The BEST Quick, Easy & Delicious Sheet Pan Dinner Recipes