500+ Easy Meal Ideas That Are Family Friendly and Taste Great!
By: Vickie | Updated: 30th November 2021
Eating together is something every family should try to do, here we have over 500 easy family meals that have been kid-tested for you to enjoy together.
Over the past few years, I have put together a lot of really amazing recipes that cater to all kinds of tastes!
Healthy diets, holiday recipes, and ketogenic diets. They're all easy to make and most are budget-friendly too!
Below are all of the recipe posts you can find on this blog.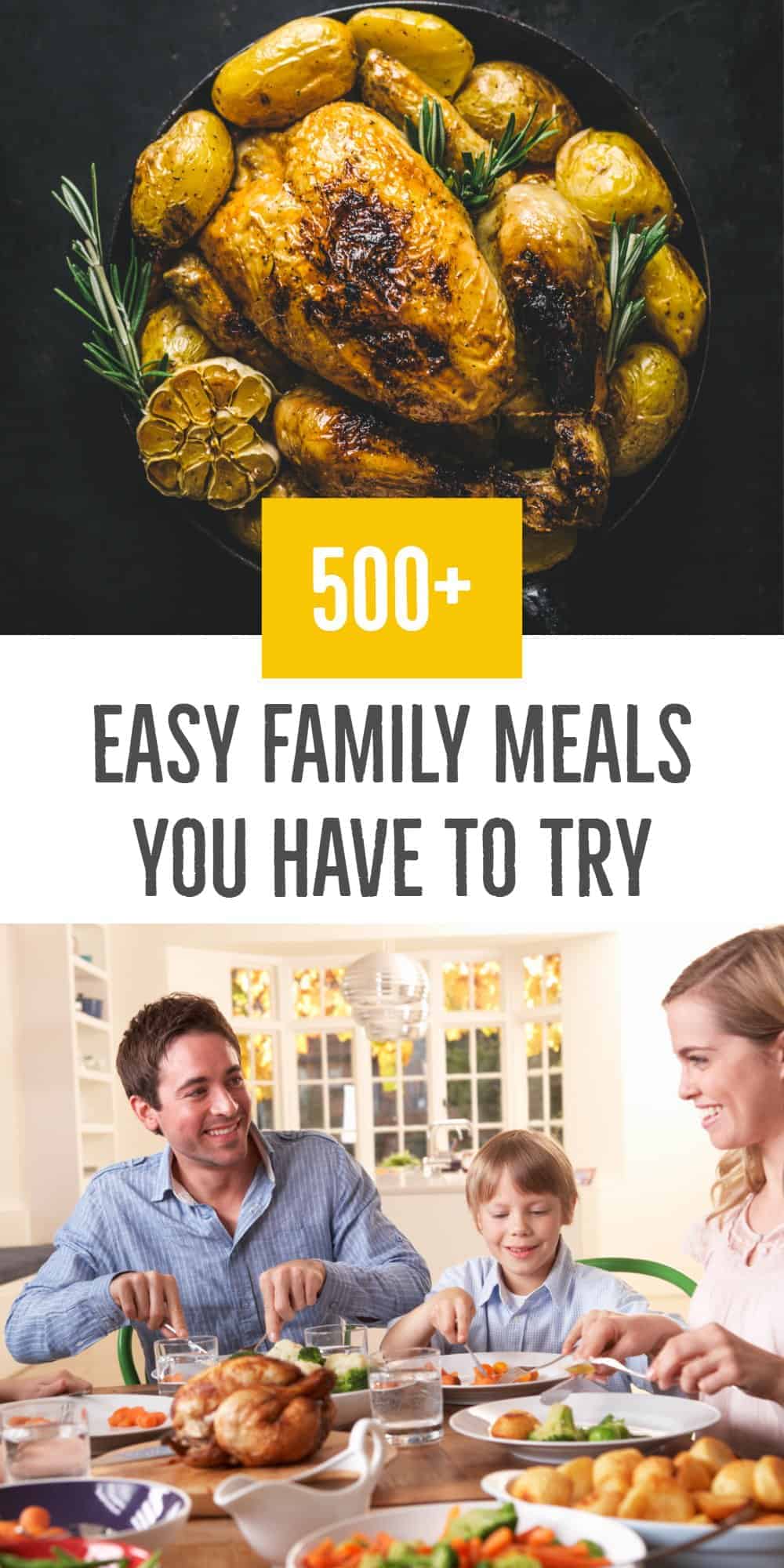 Easy Family Friendly Recipes & Ideas
If you're looking for awesome recipes that everyone will enjoy you're in the right place!
We have over 500 easy family meals for you to try, including breakfast, lunch, dinner, and of course snacks, desserts and drinks!
Alright, now on to the good stuff…
Breakfast Recipes
Get the day off to a great start with one of these easy breakfast ideas.
Easy Lunch Ideas
These easy lunch ideas are just what you need whether you're eating at home or you need something for school or work.
Family Friendly Dinner Ideas
With these easy family dinner ideas, you can say goodbye to late afternoon stress.
Delicious Desserts & Sweet Treats
We're all for healthy eating but we also believe that treats and desserts should still be included in your family meal plan.
Snack
Drinks
From smoothies the kids will enjoy to boozy drinks for the grownups there's something here for all seasons!
Family Friendly Holiday Recipes
Valentine's day
4th July
Halloween
Christmas
I will be adding to this list as I add more and more content to this blog, so make you pin this article.
Feel free to share your favorites with friends and family!