Eating together is something every family should try to do, here we have over 500 easy family meals that have been kid-tested for you to enjoy together.
They're all easy to make and most are budget-friendly too!
Over the past few months, I have put together a lot of really amazing recipes that cater to all kinds of tastes!
Healthy diets, holiday recipes, and ketogenic diets.
Below are all of the recipe posts you can find on this blog.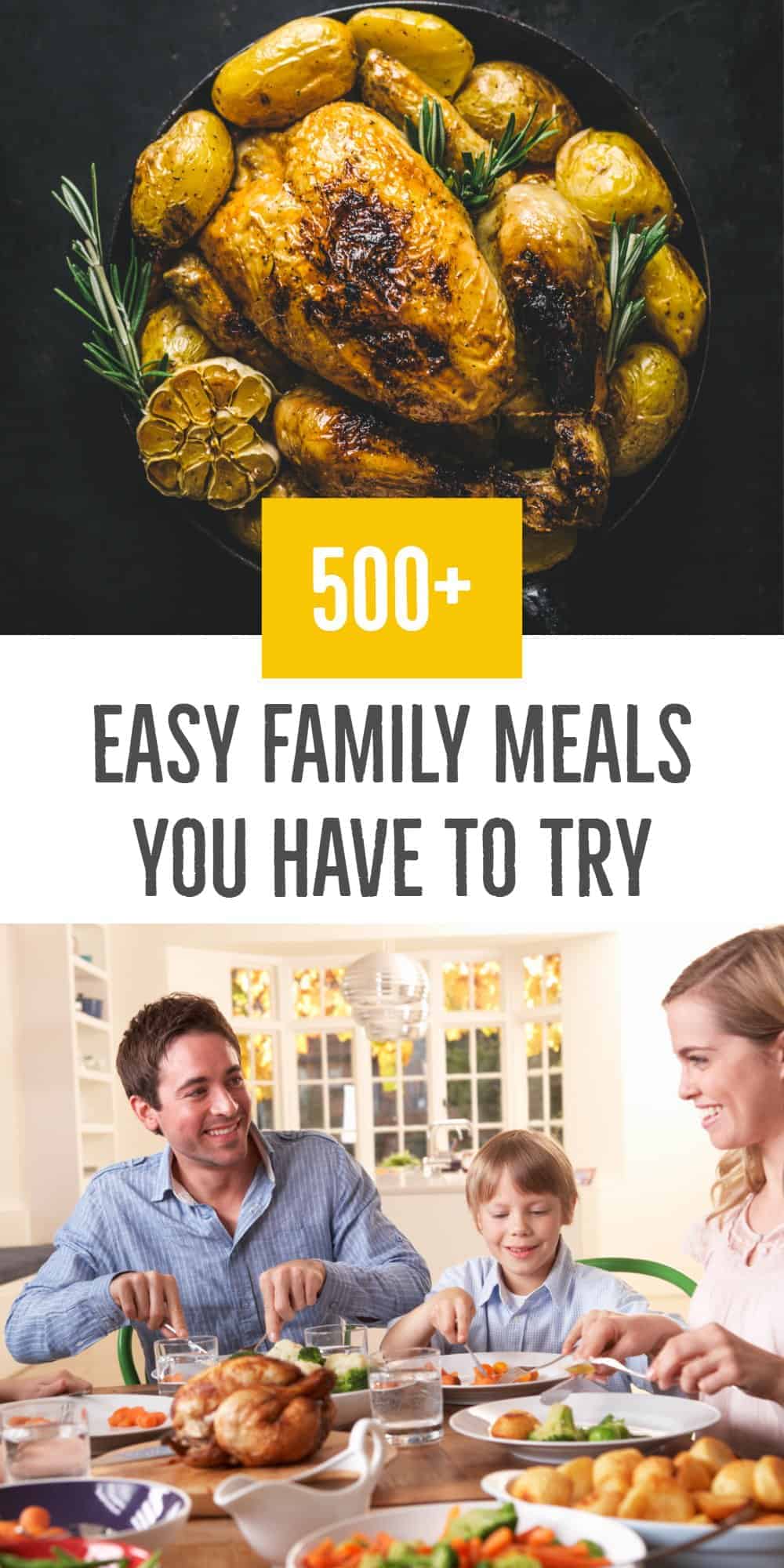 EASY MEAL IDEAS
If you're looking for awesome recipes that everyone will enjoy you're in the right place! We have over 500 easy family meals for you to try, including breakfast, lunch, dinner and of course snacks, desserts and drinks!
EASY BREAKFAST IDEAS
Get the day off to a great start with one of these easy breakfast ideas.
21 Healthy Breakfast Recipes Worth Waking Up For
EASY LUNCH IDEAS
These easy lunch ideas are just what you need whether you're eating at home or you need something for school or work.
Coming Soon
EASY FAMILY DINNER IDEAS
With these easy family dinner ideas, you can say goodbye to late afternoon stress.
Cast Iron Skillet Cheesy Tater Tot Casserole
Chicken and Broccoli Alfredo Bake
Instant Pot Ham & Potato Chowder
17 Quick, Easy & Delicious Sheet Pan Dinners
21 Easy Low Carb Keto Casseroles For Weight Loss
18 Delicious Keto Stir Fry Recipes
21 Delicious Keto Soups You'll Want to Add To Your Meal Plan
40 Easy Keto Instant Pot Recipes You Must Try
For more of my favorite dinner recipes from some of the best bloggers around, follow my Dinner Recipes Pinterest board!
*
EASY DESSERT IDEAS
We're all for healthy eating but we also believe that treats and desserts should still be included in your family meal plan.
50+ Totally Delicious Strawberry Desserts
50+ Recipes Every Nutella Addict Needs To Try Right Now
10 Delicious Berry Ice Cream Recipes
42 Incredible Homemade Donut Recipes
Coconut Chocolate Chunk Edible Cookie Dough
19 Delicious Cacao Powder Recipes
For more delicious dessert recipes, follow my Desserts Pinterest board!
*
EASY SNACKS
16 Amazingly Delicious Keto Snacks
Fun & Healthy Snack Ideas Your Kids Will LOVE
15 Cool Summer Snacks For Hot Summer Days
EASY DRINKS IDEAS
From smoothies the kids will enjoy to boozy drinks for the grownups there's something here for all seasons!
29 Easy Hot Chocolate Recipes To Warm You Up
HOLIDAY RECIPES
12 Super Healthy and Easy Christmas Dishes You Will Love
60+ Festive Christmas Desserts
50+ Best Christmas Cookies You Must Try
30 Vegan Holiday Dessert Recipes
This page will be updated constantly as I add more and more content to this blog.
Feel free to share your favorites with friends and family!