Guilt-Free Doughnuts You Can Enjoy: DIY Doughnut Bath Bombs
This post may contain affiliate links that earn me a commission at no additional cost to you.
I made Doughnuts!!
Yes, my family was all over these until they realised that they weren't the edible kind and were in fact bath bombs (sorry to disappoint, guys).
But I am definitely going to enjoy soaking in my bath tonight with one of these.
Are you ready to make your own doughnut bath bombs, ok then, grab what you need and let's get started?
Ingredients:
Instructions:
1. In a large bowl, mix together the baking soda, citric acid, cornstarch and epsom salts. (I found some lavender epsom salts! Double dose of lavender – yay!)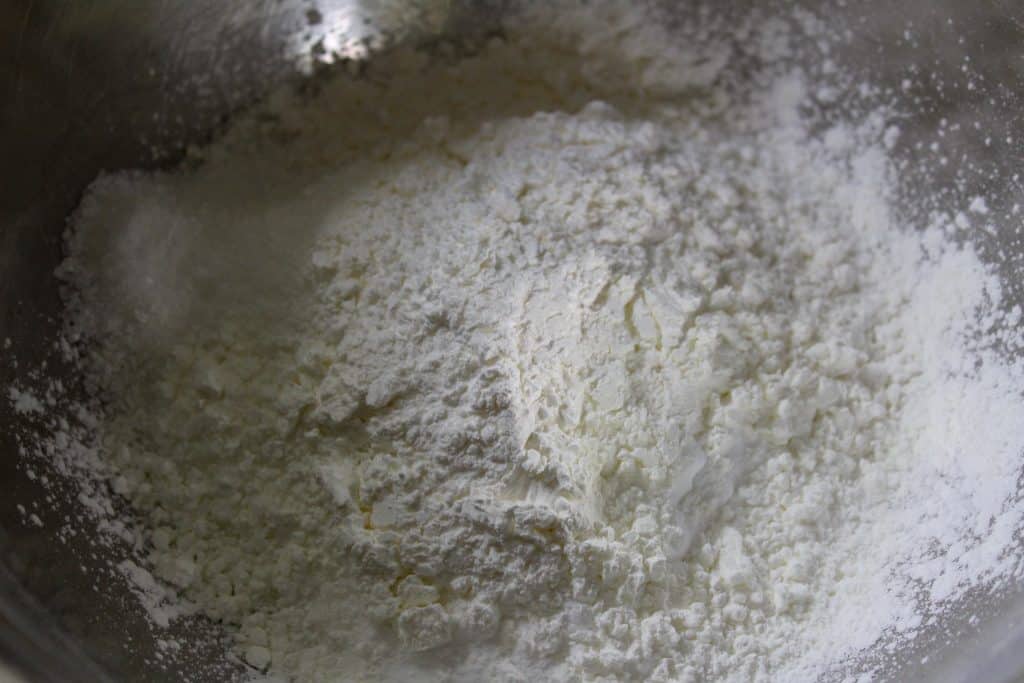 2. If you are doing different colors of doughnuts – divide your mixture up.
3. Add coloring slowly. You don't want it to fizz!
4. Pour in melted coconut oil and add your lavender essential oils. Mix well.
[wpsm_column size="one-half"]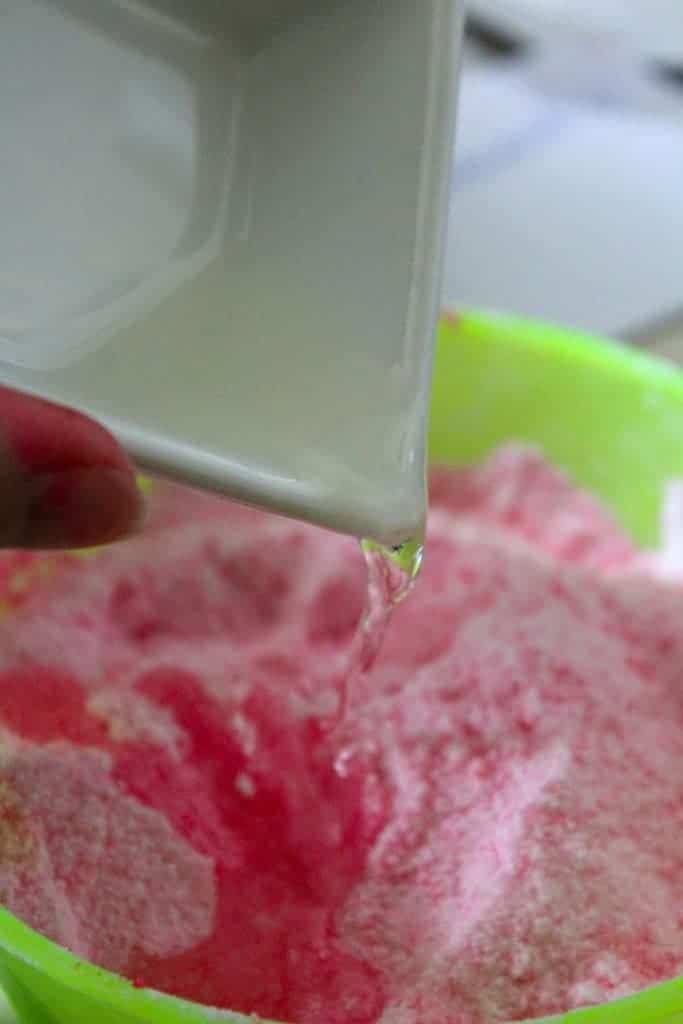 [/wpsm_column]
[wpsm_column size="one-half" position="last"]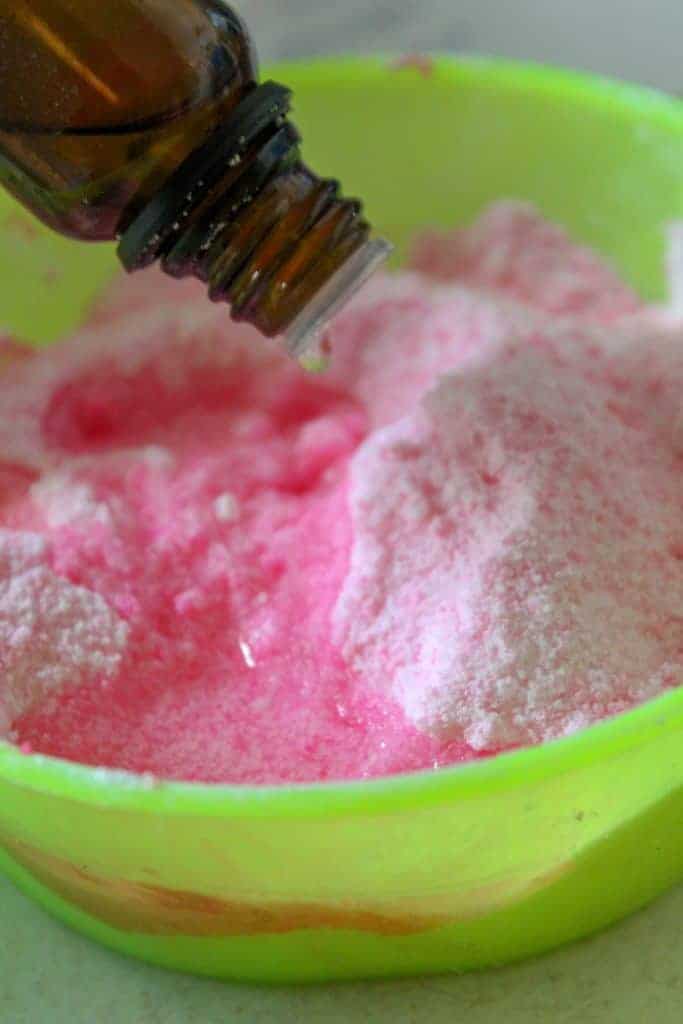 [/wpsm_column]
5. In a spray bottle, add witch hazel. Lightly mist a few times until it will hold it's shape. Go sparingly with the witch hazel – you won't need much!
6. Lightly spray your doughnut pan with non-stick spray. Press your mixture into the mold and allow to sit overnight. (If you don't have overnight, letting them sit for several hours should do the trick as well!)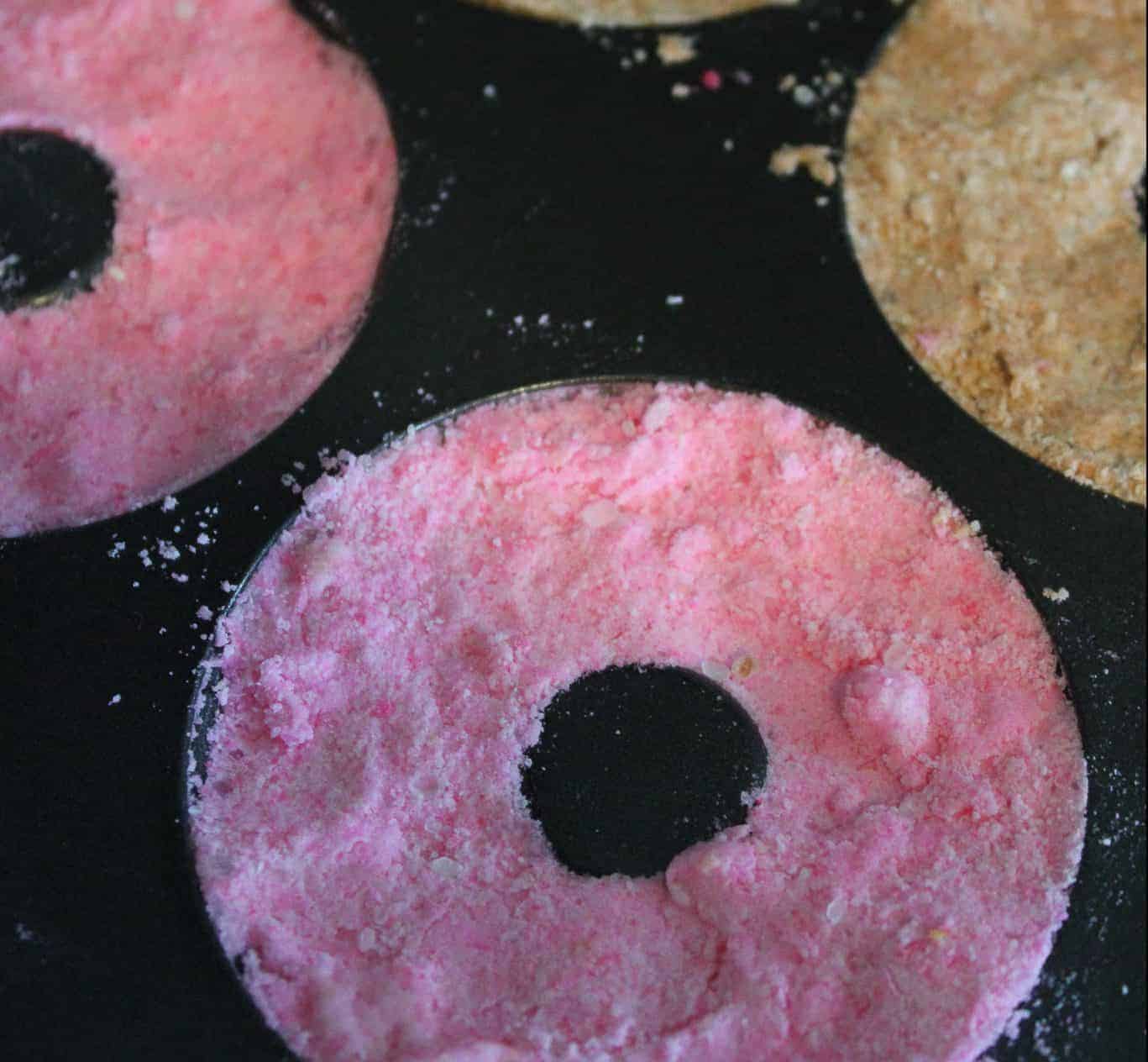 7. In a bowl, melt some goat's milk soap base according to package instructions.
8. Dip the top of the doughnut into the soap and set it to dry. It won't take long!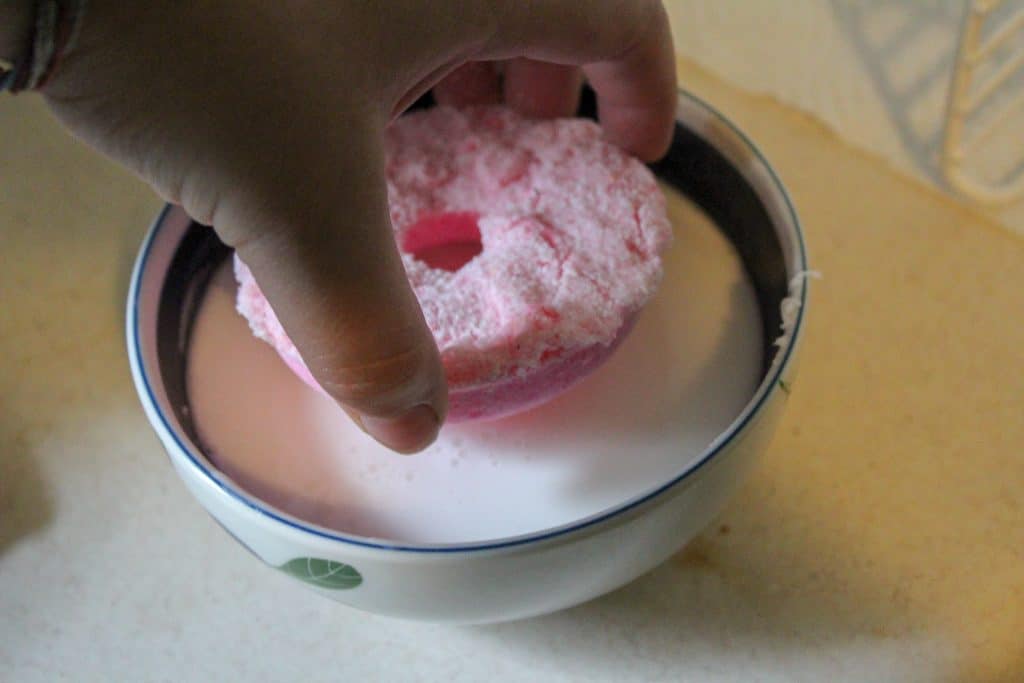 9. Redip your doughnuts again and immediately add sprinkles. We used rainbow sprinkles. Let them sit until dry and fully set. It shouldn't take longer than 10-15 minutes.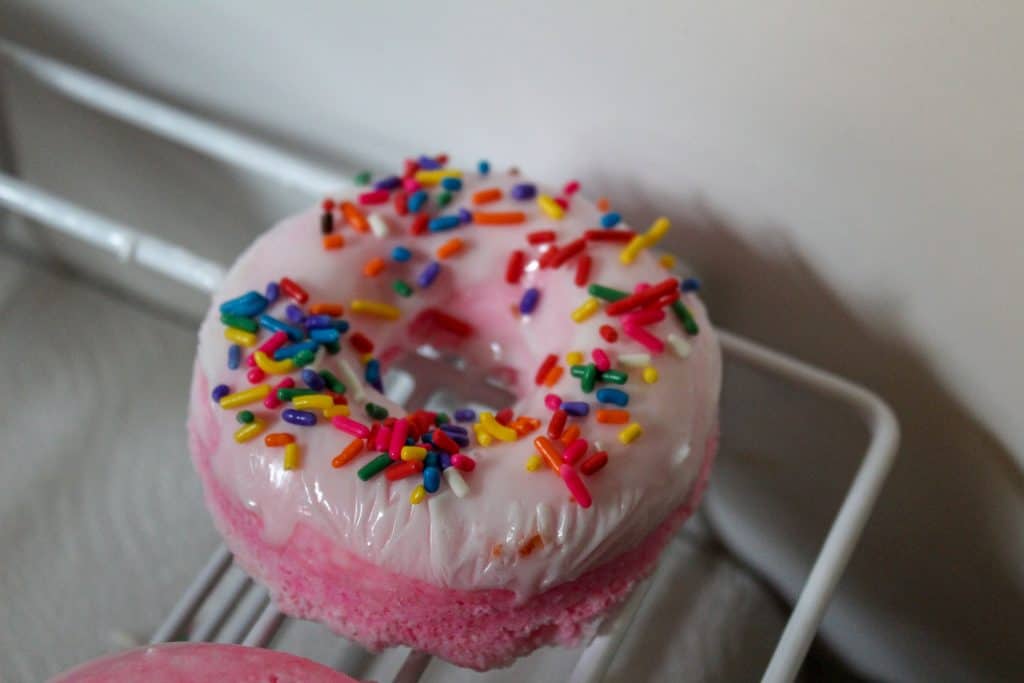 ENJOY!!
[wpsm_divider top="20px" bottom="20px" style="solid"]
Now if you have any questions about making bath bombs, feel free to ask me in the comments down below!
[wpsm_ads1]
[wpsm_column size="one-half"]
Enjoyed Guilt-Free Doughnuts You Can Enjoy: DIY Doughnut Bath Bombs?
Share it with your friends so they too can follow the Jayandel Community!
[/wpsm_column][wpsm_column size="one-half" position="last"]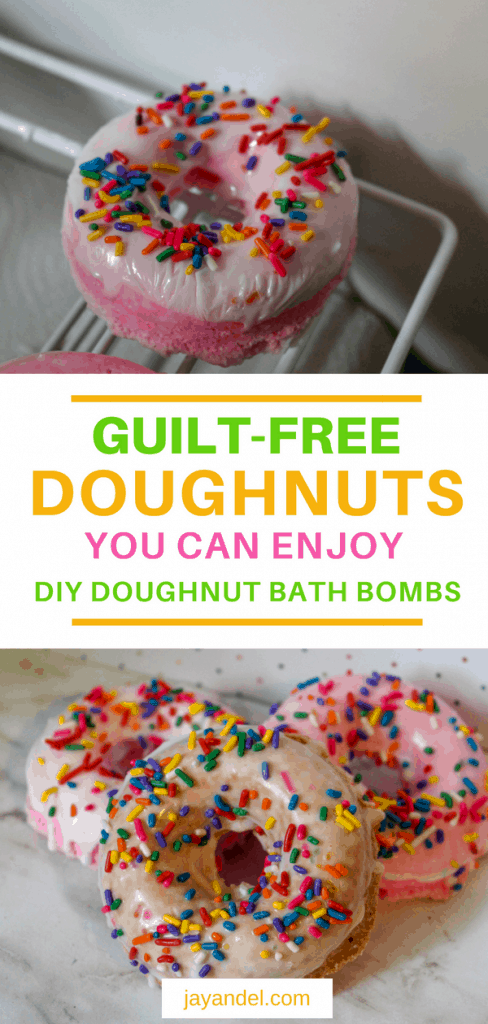 [/wpsm_column]