10 DIY Hammock Stands and Hammocks
This post and its photos may contain affiliate links. As an Amazon associate, I earn from qualifying purchases.
There is no better place to relax in your backyard than in your own DIY hammock.
And any one of these simple, inexpensive DIY hammock and stand projects can help provide you with a relaxing retreat of your own.
Adding a hammock to your yard is an easy project if you have two sturdy trees near each other.
But if your yard doesn't have trees readily available, consider taking the time to build your own DIY hammock stand for your new backyard retreat.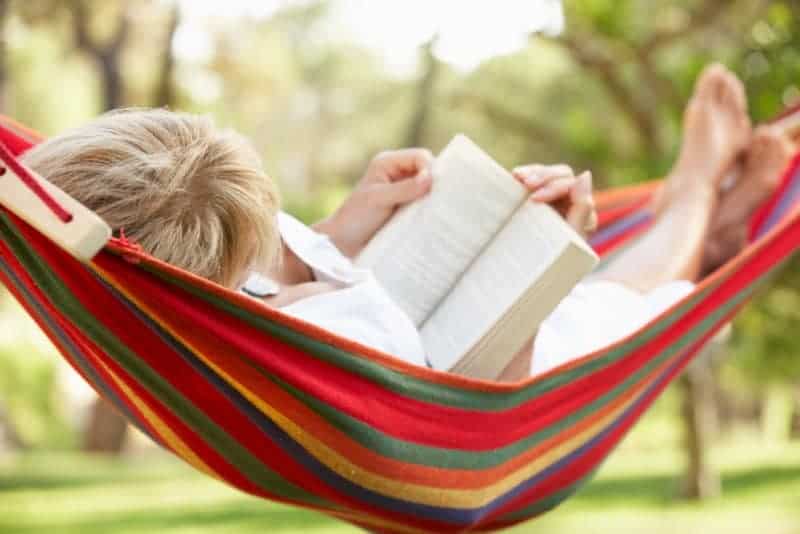 One weekend of work will enable you to relax in style for many summers to come.
Check out these 10 DIY hammock stands and get starting building your favorite one today.
DIY Hammock Stands and Hammocks
Cheap Hammock Stand
A few dollars and a few 2x4s are all that is needed to build a sturdy wooden hammock stand.
Follow the instructions of this YouTube video and build yourself a simple, yet supportive, frame for a comfortable hammock for under $35.
Metal DIY Hammock Stand
This is a large, solid metal frame that is ideal for constructing in a wooded area where it will be out of the way.
Easy to follow instructions will take you through building this from start to finish so you can create this metal stand hammock for your own garden retreat.
Pole Design DIY Hammock Stand
The instructions on this YouTube video will show you how to build a permanent pole frame for a hammock. It's a strong and sturdy design that is quick to build.
Simple Tree DIY Hammock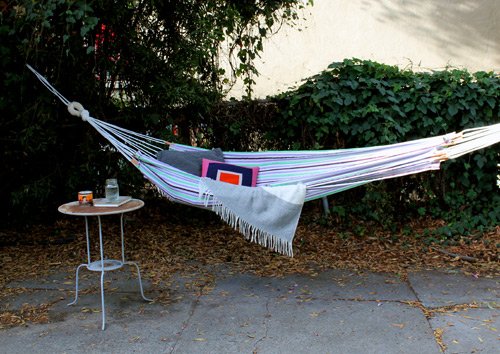 Simple design, yet it serves the purpose with style. These instructions show you how to make this simple summer hammock that is supported by two trees.
Easy, inexpensive, and long-lasting relaxation.
Wooden Stand and DIY Hammock
These free plans will walk you through the DIY building process of both the stand and the hammock. This DIY hammock is also strong and easy to create with the free instructions.
Between Tree and Pole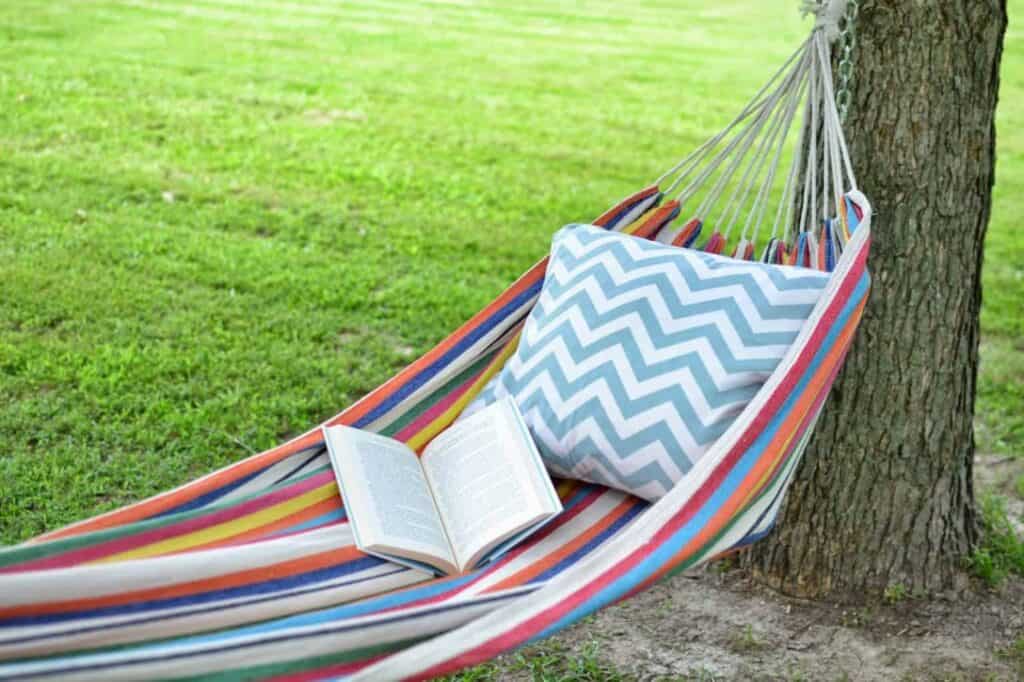 When you want to place a hammock between two trees in your backyard but the trees are too far apart, here is an ideal solution. Use one tree and one pole to create a shady retreat under the tree.
Rocking DIY Hammock Stand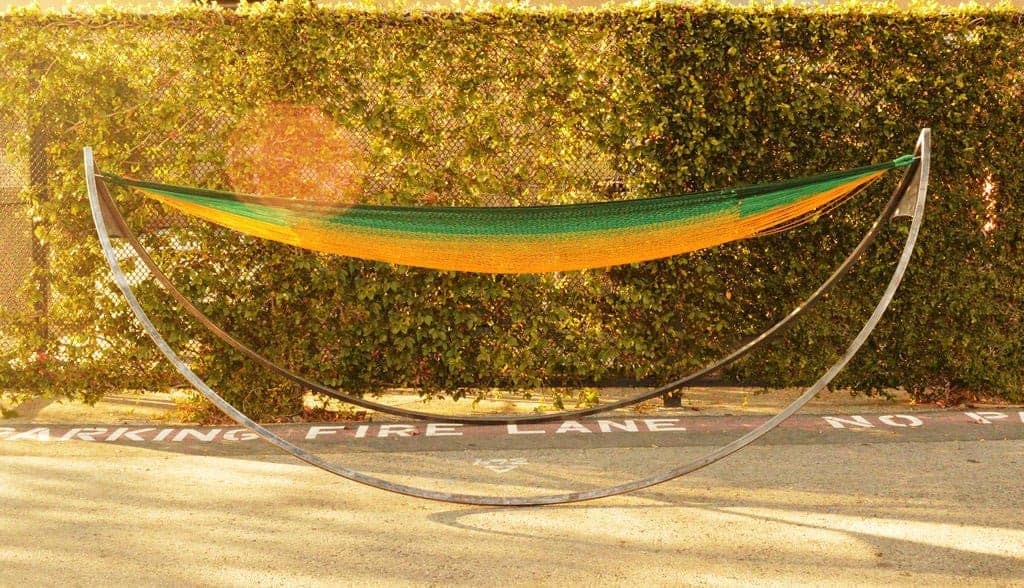 Rest and rock in this unique rocking hammock stand design. Easy to build and fun to relax in. Plus you'll feel like you're floating on a boat out in the ocean.
Shaded Homemade Hammock Stand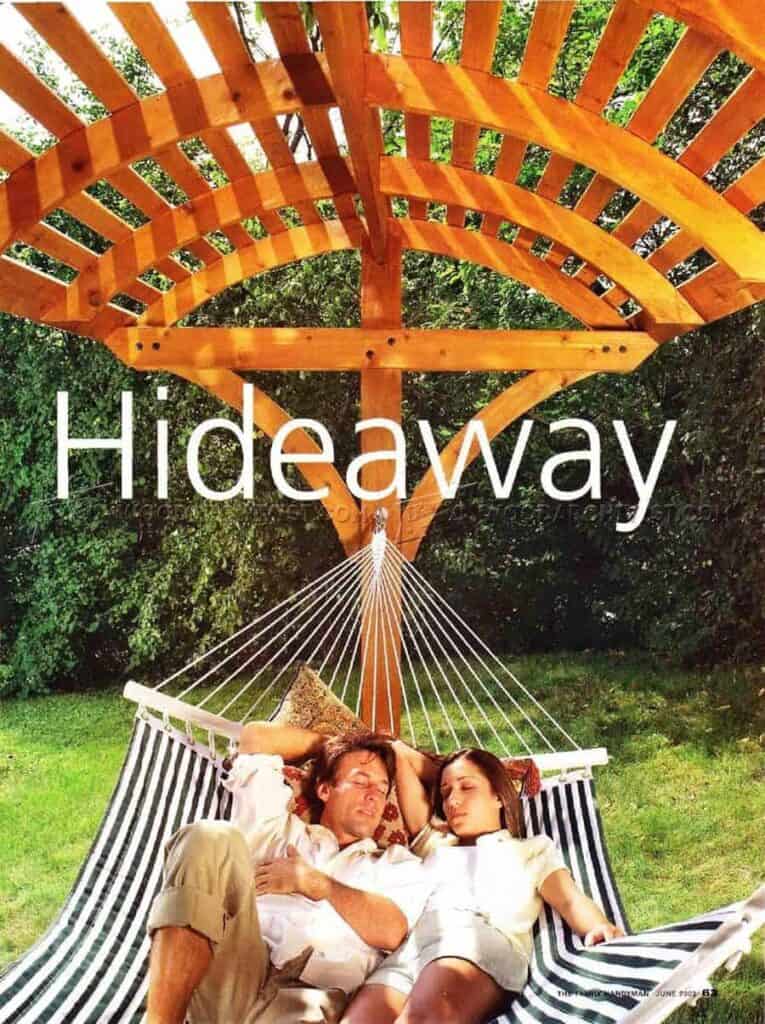 This DIY wooden hammock stand creates a shady hideaway for two.
The rounded pergola-style roof over the hammock provides shade and the solid structure is well able to support a hammock that is built for two.
Two Post DIY Hammock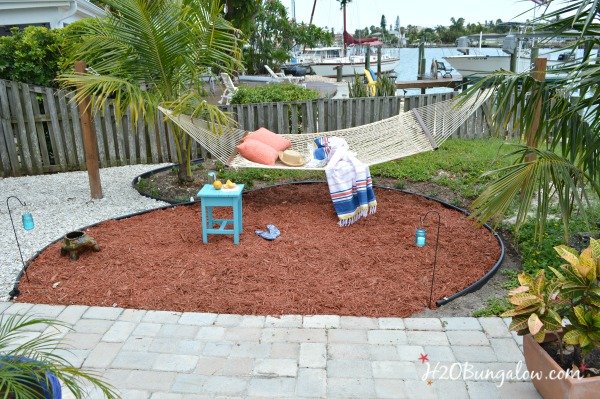 These detailed instructions show you how to make a hammock from two poles and some concrete. This is an easy and inexpensive way to create a relaxing oasis in your backyard.
PVC DIY Hammock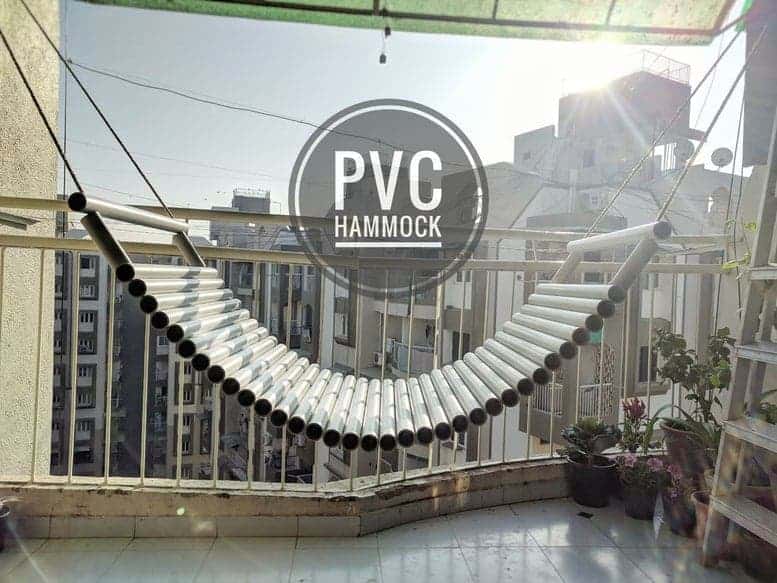 This unique DIY hammock is created from PVC pipe. The PVC pipes are easy to cut to size and will provide a secure and strong platform on which to stretch out a relax.
And, this hammock is totally maintenance-free so it can be left out in all types of weather conditions.
Which of these simple, inexpensive DIY hammock and stand projects will you choose to make for your own relaxing retreat?