13 Best Cookie Monster Snacks
These cookie monster snacks could not be more fun and delicious! Whatever your party plans, these ideas give you cute snacks to enjoy. Even the cookie monster would approve of them!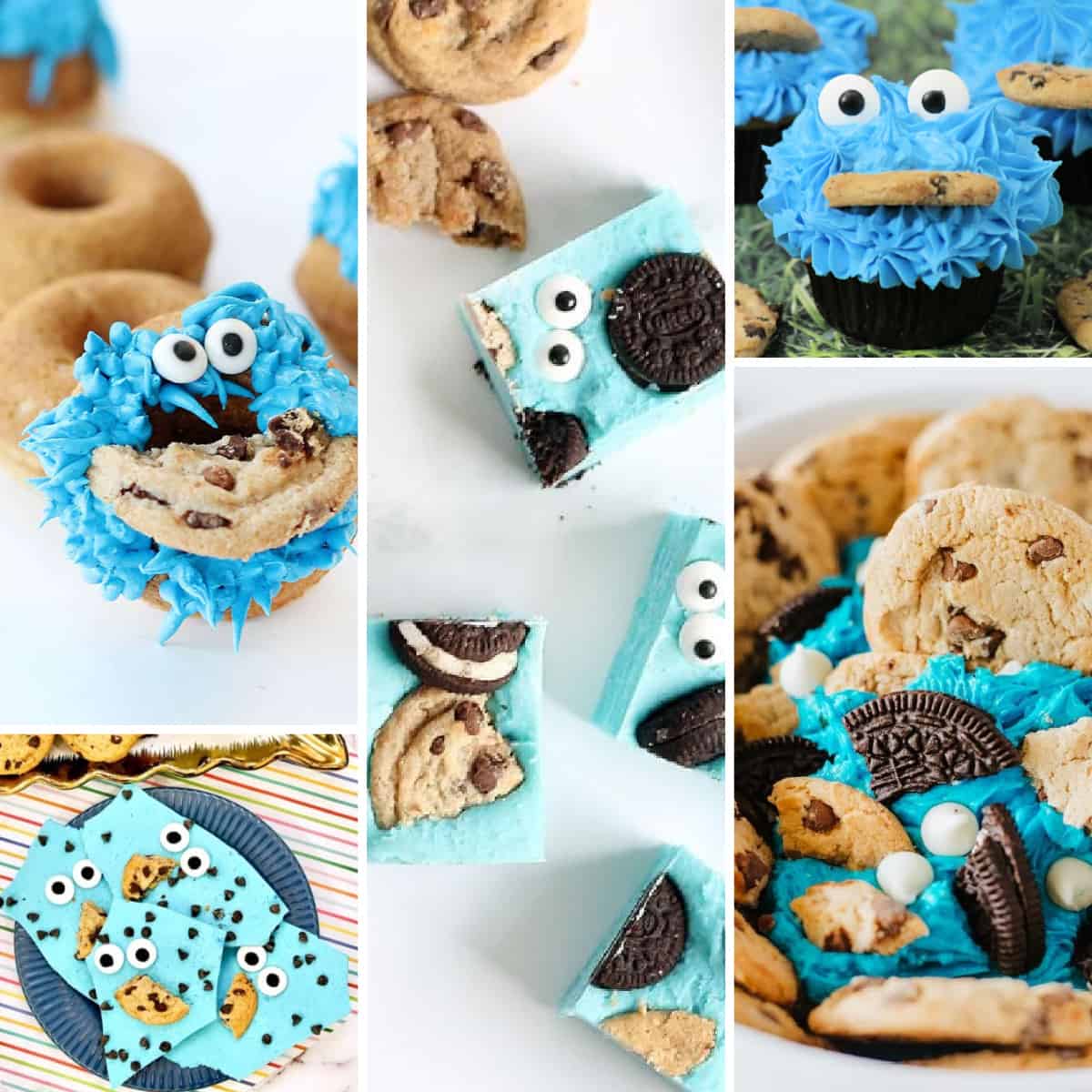 Cookie Monster Treats & Snacks
Calling all cookie monsters! Are you ready to satisfy your sweet tooth with some cute and creative snacks that celebrate your favorite Sesame Street character?

Whether it's for a party or a special treat, these tasty Cookie Monster-inspired snacks are sure to add a touch of fun to any occasion. They are fun, taste great, look amazing, and are sure to be a hit and have everyone asking for more.
The cookie monster loves cookies, and we have a few of those, along with ice cream, cupcakes, and donuts. You really can't go wrong with any of these delicious treats for your next party, baby shower, or simply anytime!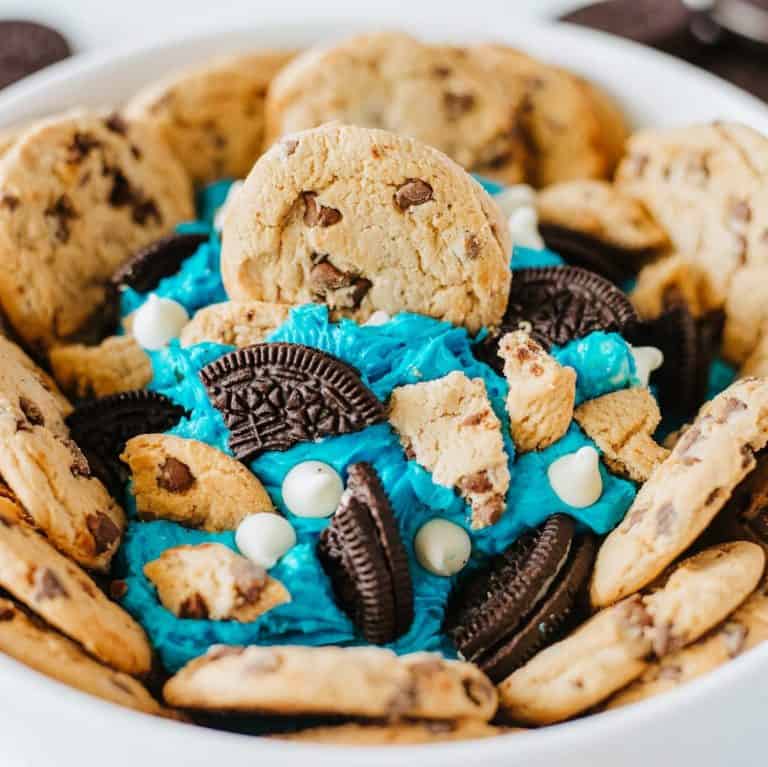 Cookie Monster Dip
Bright blue and topped with cookie pieces and white chocolate chips, even the cookie monster would approve of this fun, homemade dip.
Get Recipe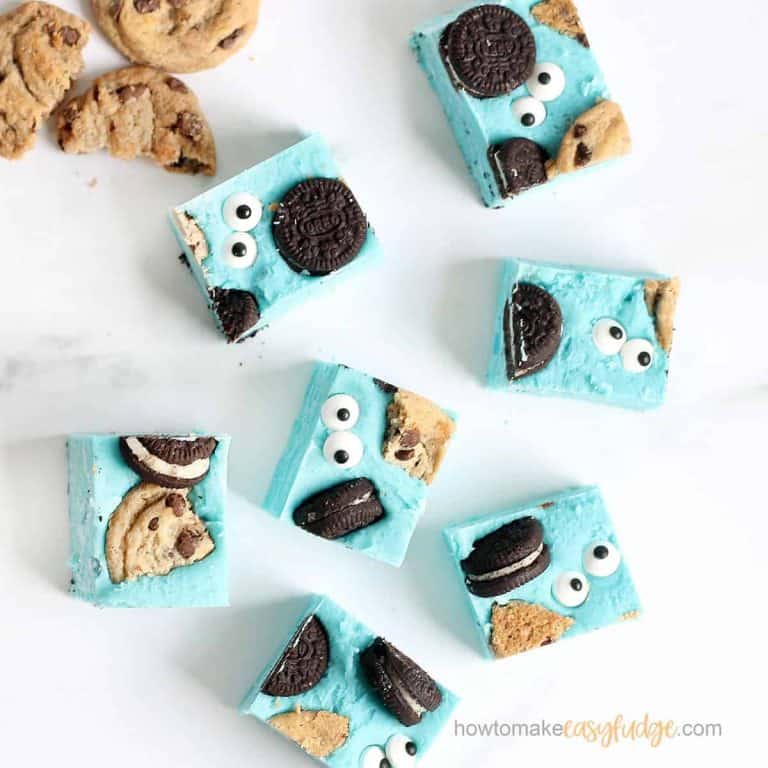 Cookie Monster fudge
A fun, blue, cookie-filled treat for a Sesame Street party. Made with only 5 ingredients and super easy to make in the microwave.
Get Recipe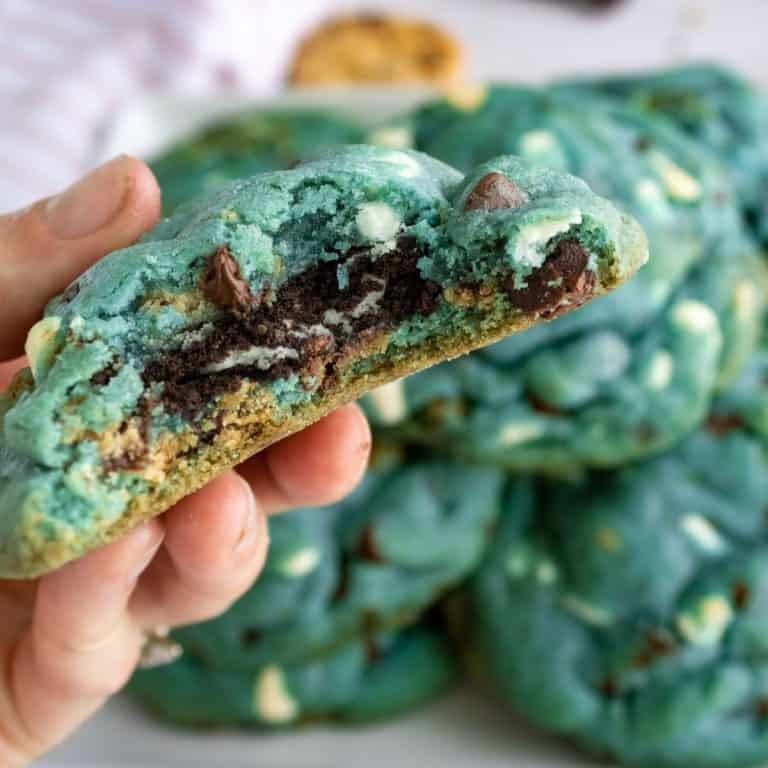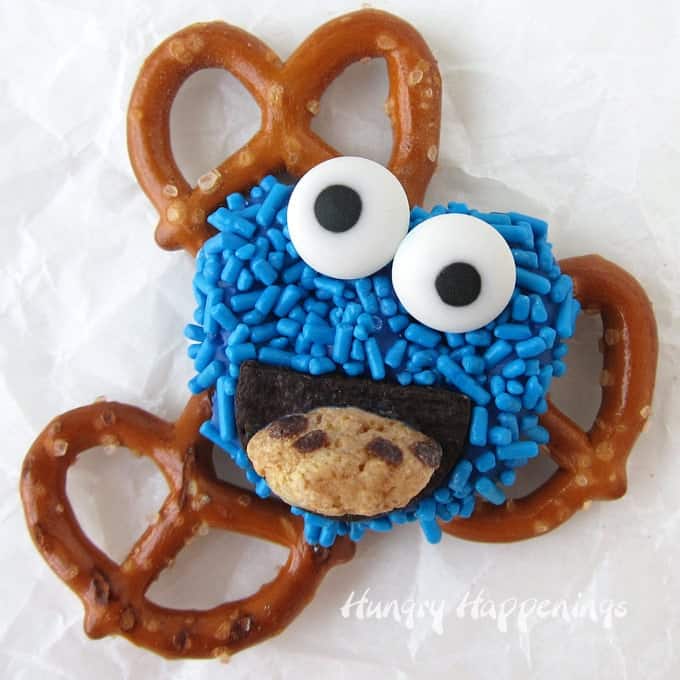 Cookie Monster Pretzels
If you want some fun Sesame Street party treats, make these adorable Cookie Monster Pretzels. Each mini pretzel twist coated in blue candy melts and sprinkles has big, googly, candy eyes and a big mouth stuffed with a chocolate chip cookie.
Get Recipe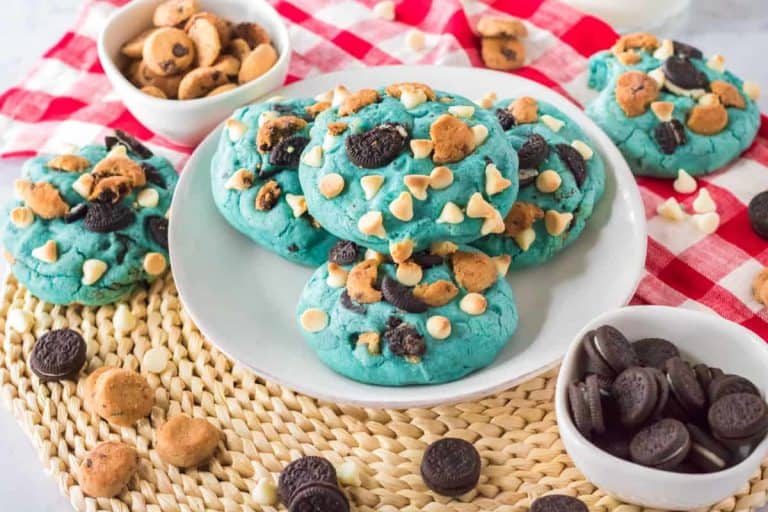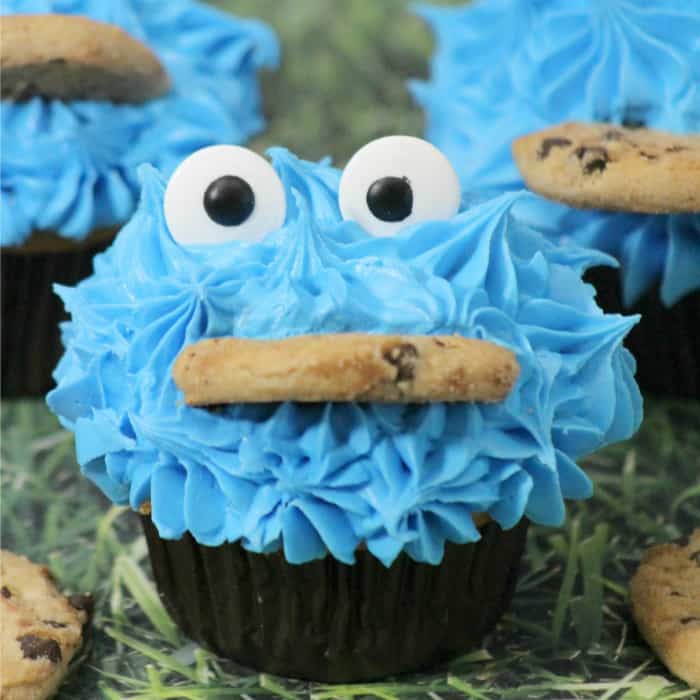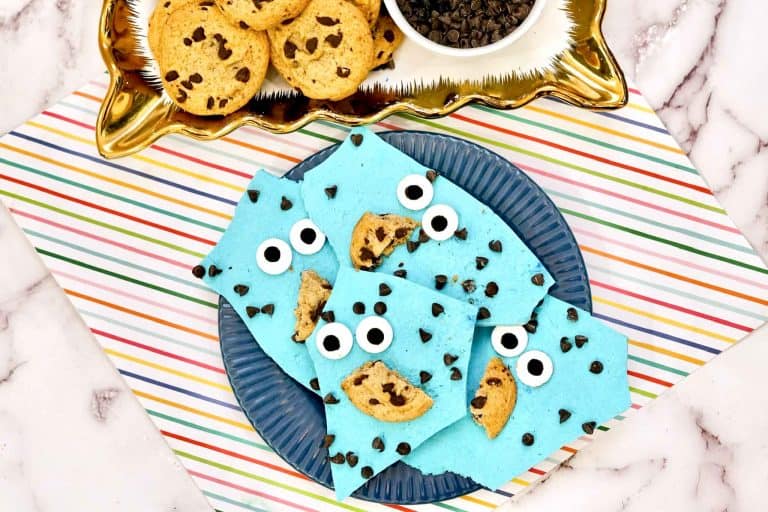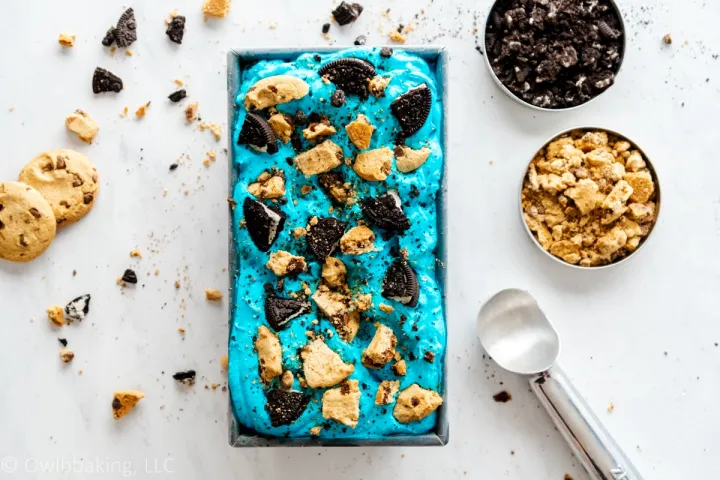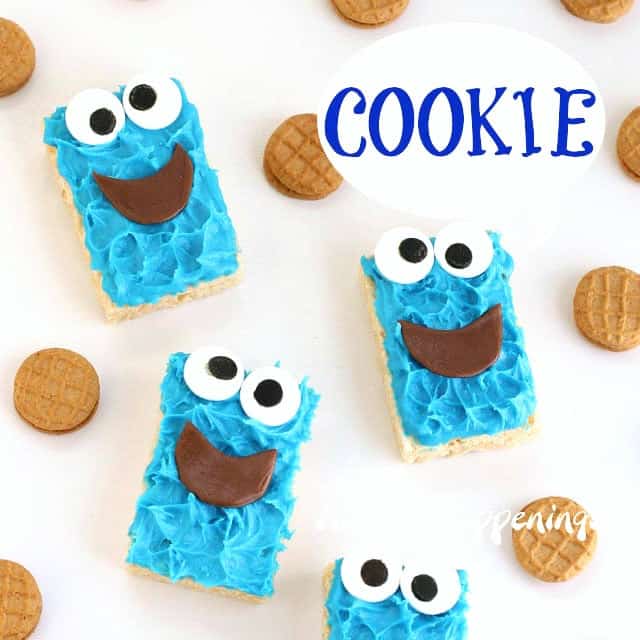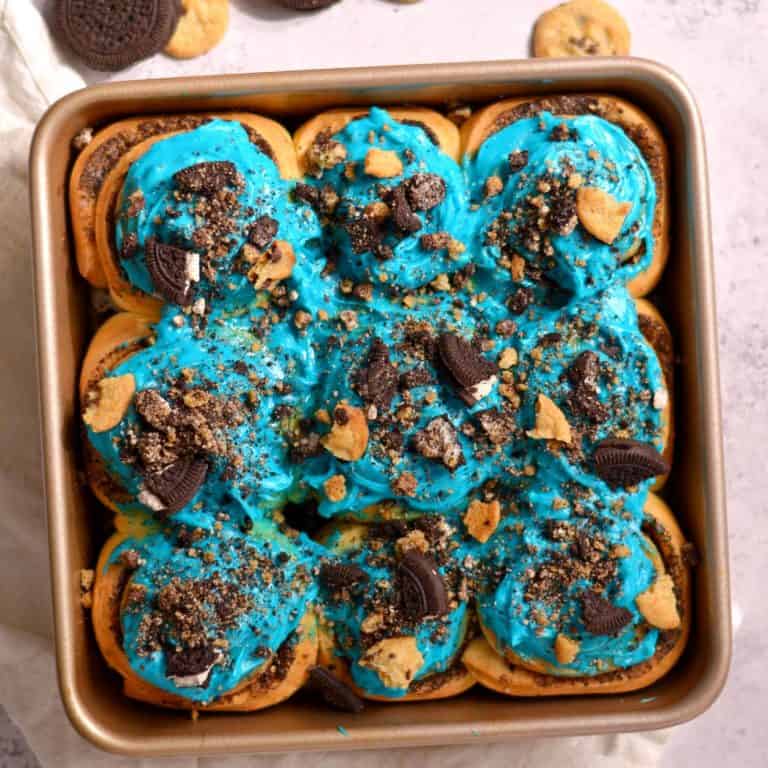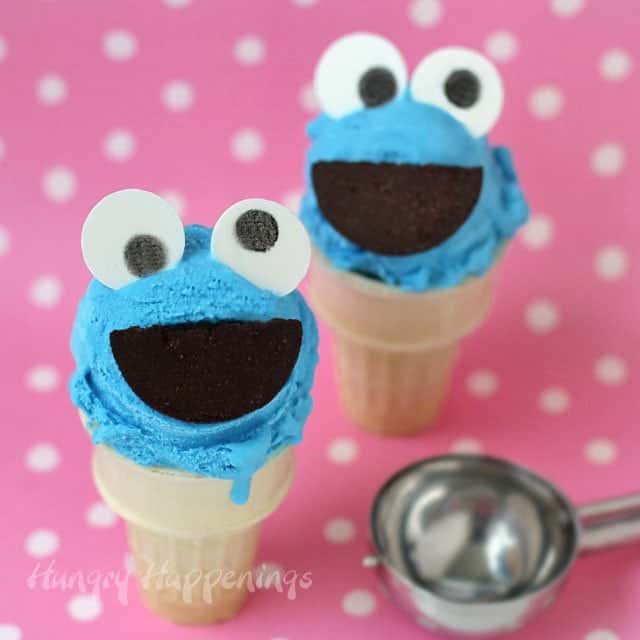 This list is full of the most creative and tastiest Cookie Monster food ideas out there. And I hope you found a recipe to enjoy.
More Fun Food Ideas