Coming up with easy and delicious dinner ideas that everyone in the family will love can be so hard!
That's why I love this simple chicken and gravy dinner so much. You can put it together in less than 30 minutes and it's made with ingredients that kids and adults will love. Even if you have picky eaters at home, your kids will be drooling over this simple dinner.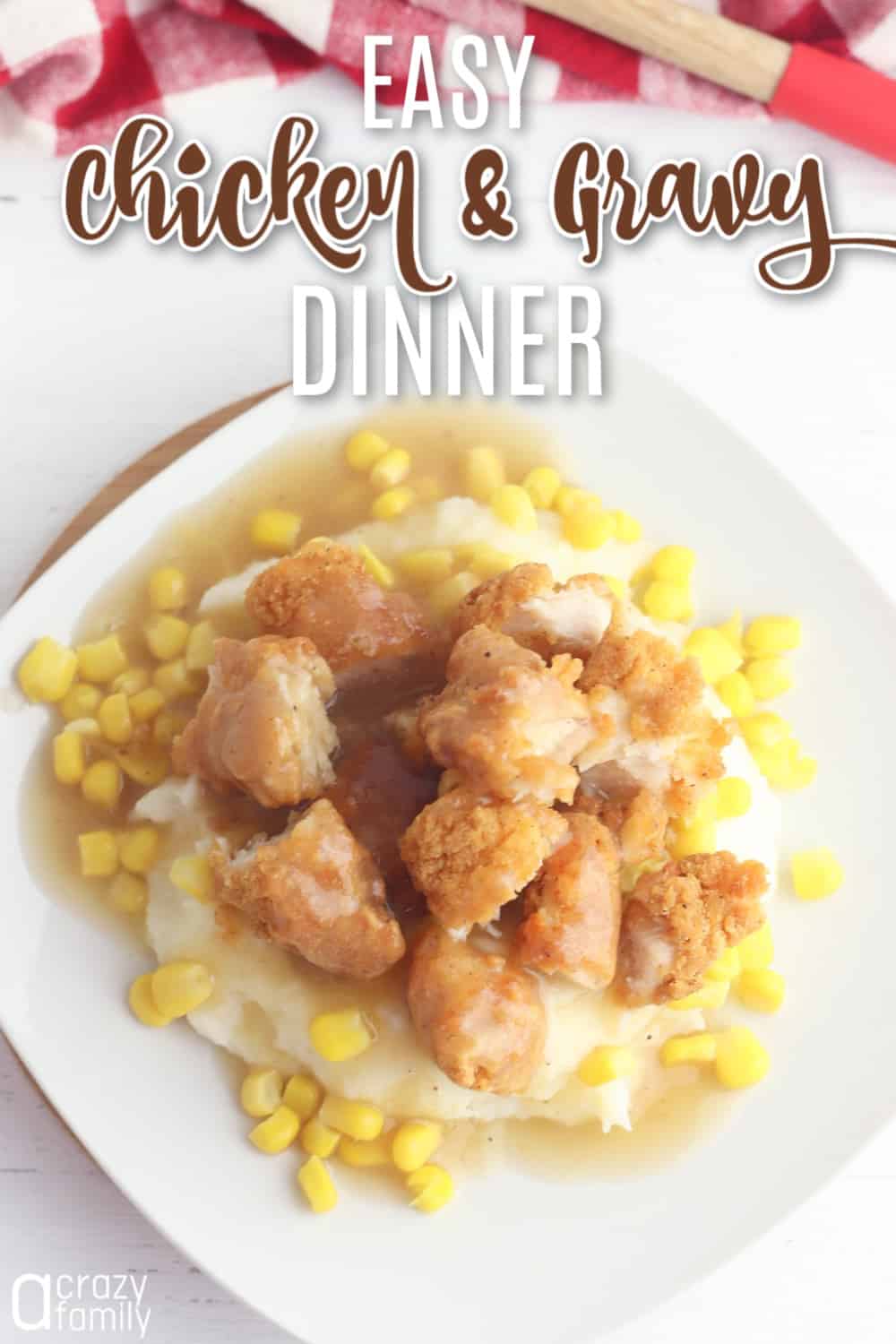 It's so good, I'm sure they'll be asking for you to make it over and over again!
The Easiest Chicken and Gravy Dinner Ever
4 servings instant mashed potatoes, prepared
1 25-ounce package frozen chicken strips, baked
1 15.25 ounce can of corn, prepared
1 12-ounce jar chicken gravy, prepared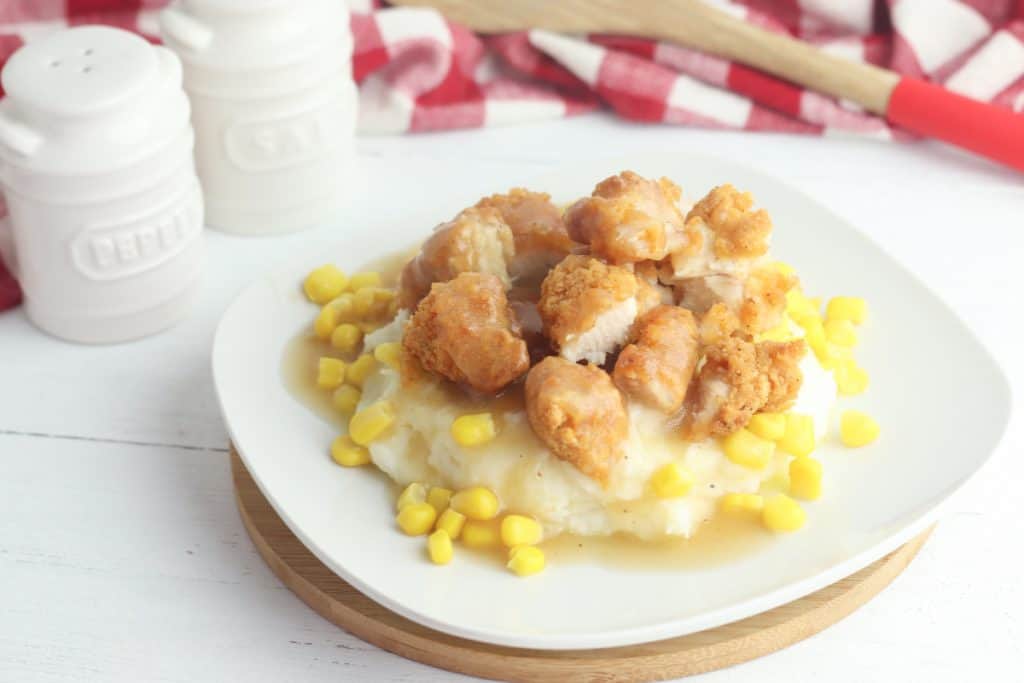 Here is what you do
Prepare the instant mashed potatoes and frozen chicken strips according to package instructions. Heat the corn and gravy according to package instructions.
Cut the cooked chicken strips into small, bite-sized pieces.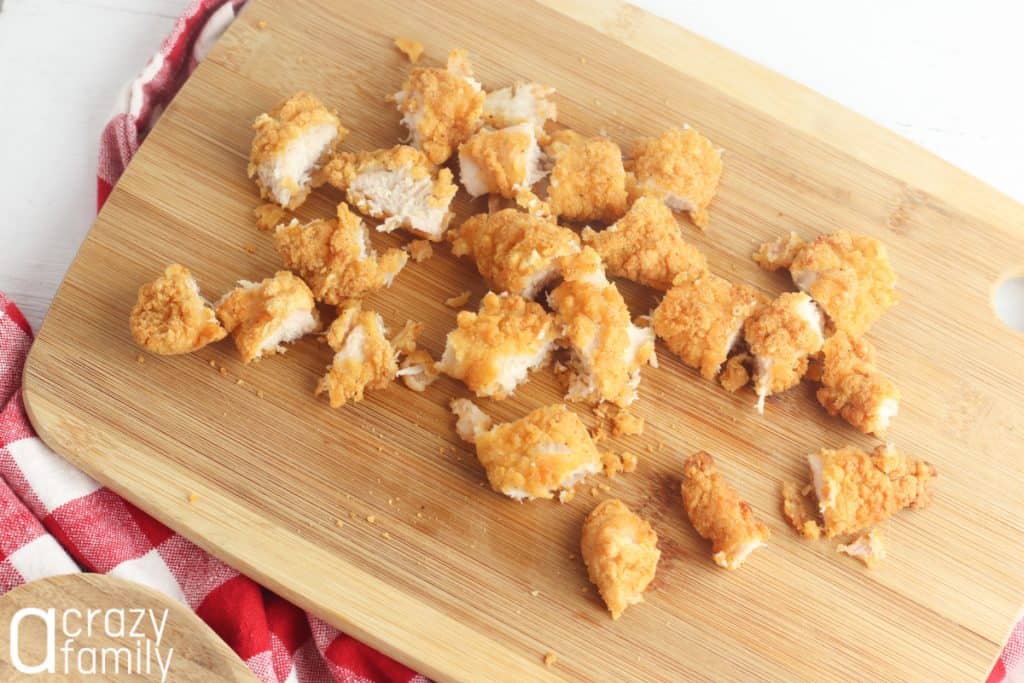 Spread one serving of mashed potatoes on a plate.
Top the potatoes with corn.
Place the cut-up chicken strips on top of the corn.
Pour gravy over the top of all ingredients.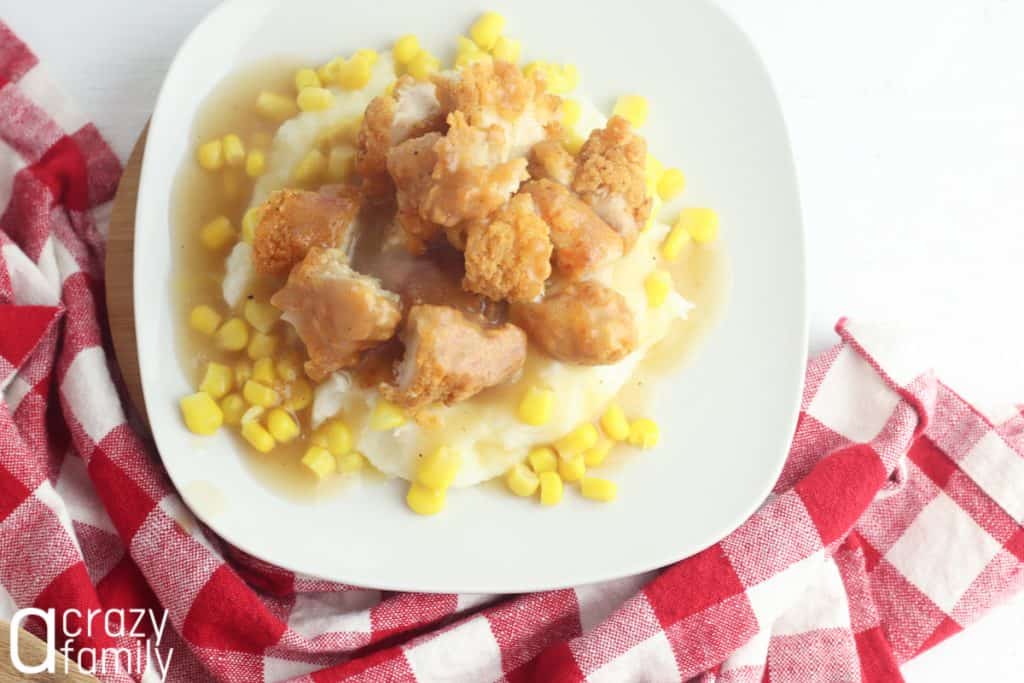 Continue plating the remaining ingredients until four plates have been made.
That's it!
SEE THE RECIPE CARD BELOW FOR DETAILS ON HOW TO MAKE the easiest Chicken and Gravy Dinner ever. ENJOY!
Looking for More Easy Meals
LIKE THIS CHICKEN AND GRAVY DINNER RECIPE? PIN IT!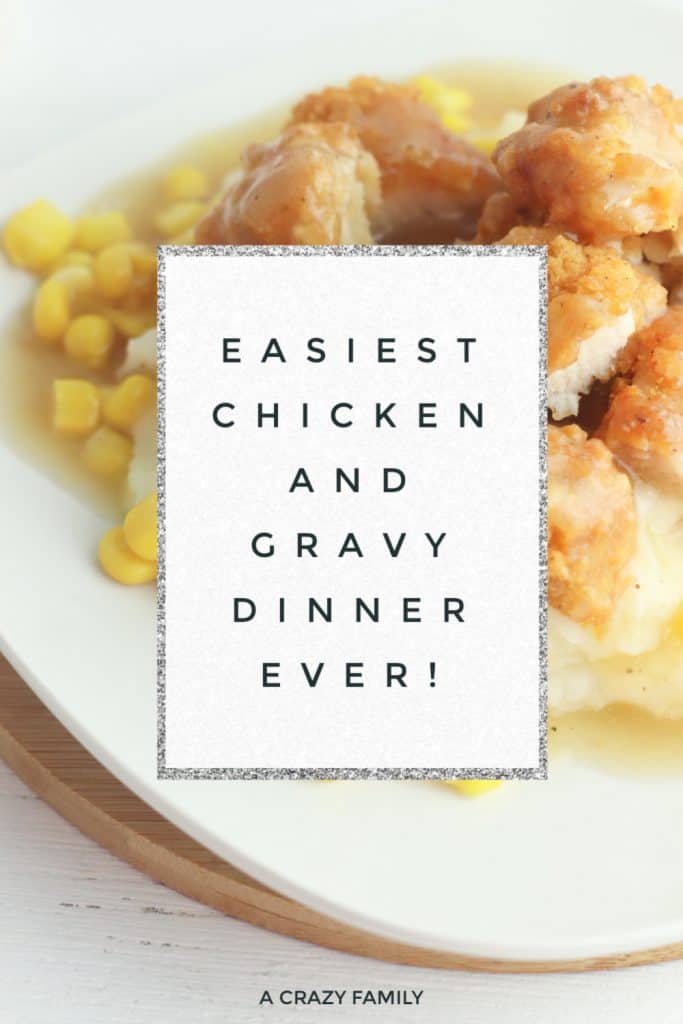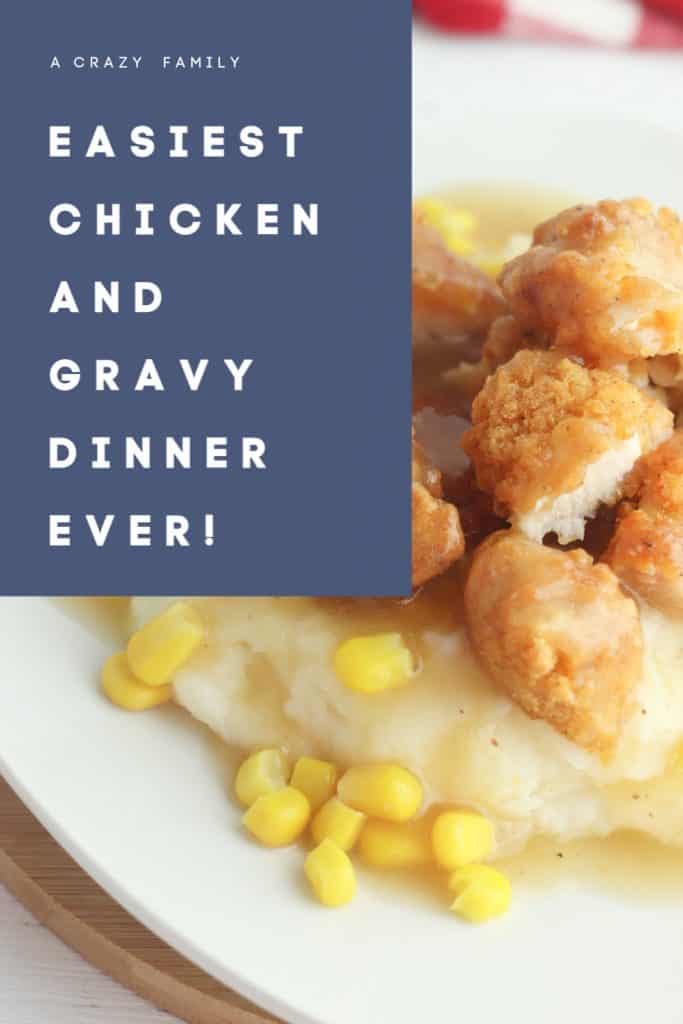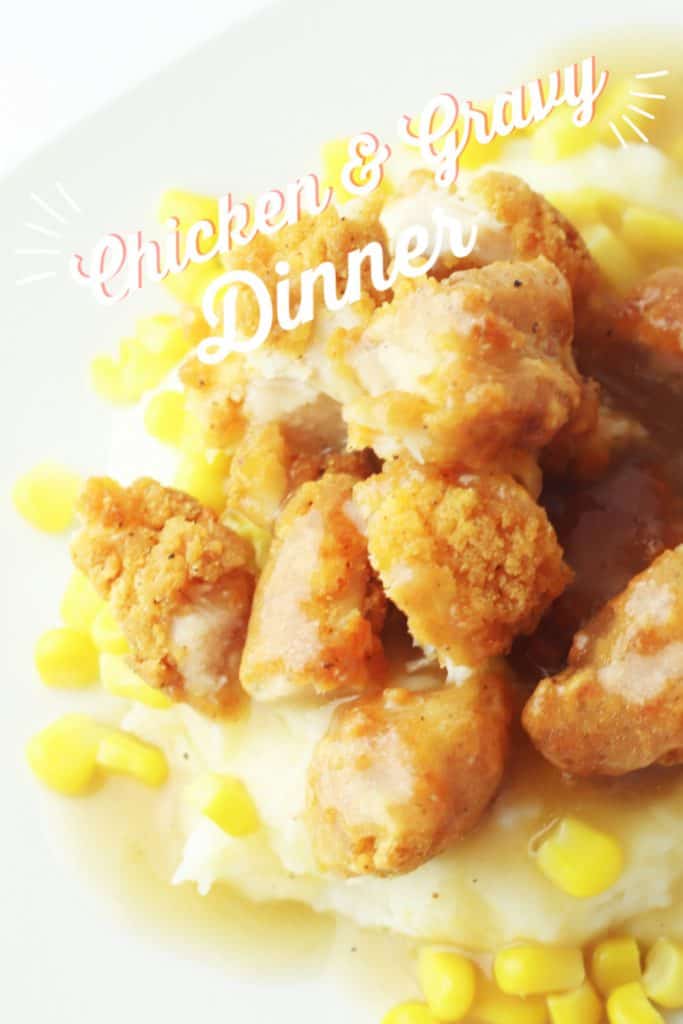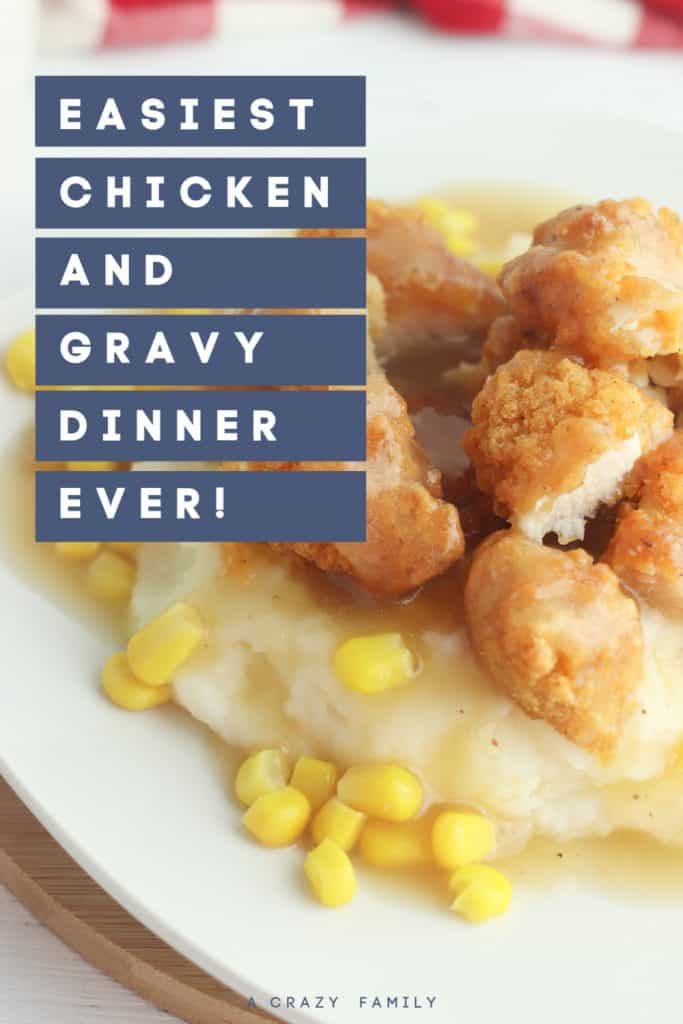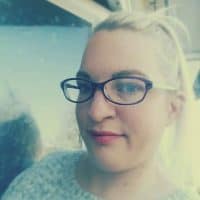 Vickie Louise is the Founder and Editor-in-Chief of A Crazy Family. She is a stay at home mom of a little boy with a big personality. After having her son, she realized how important it is for moms to take care of themselves, physically and mentally. Vickie believes in the power of using social media and her online presence for good and is thrilled to provide you with a space to celebrate all that is awesome (and a little crazy) in the world.