5 Reasons you need to visit Sheffield
Sheffield is my hometown, I've lived here for my entire 26 years and don't plan to ever leave, some people may tell you to explore and see the world and I think that's brilliant – but those people don't live in Sheffield.
It's a magnificent city that mixes city life with country style. A vibrant independent scene and music culture put it on the map and that's only a few of the reasons you need to visit Sheffield.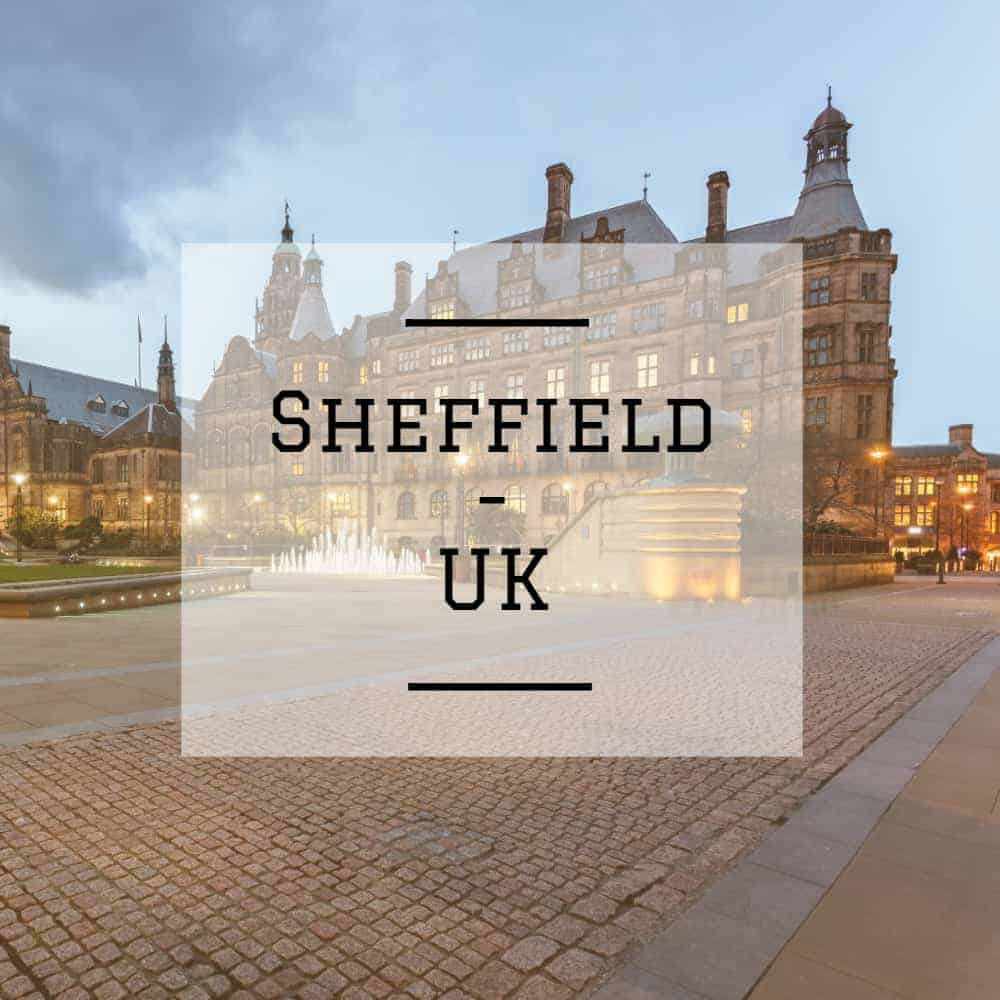 The Beautiful Surroundings
As the fourth biggest city in the UK, Sheffield has the perfect mix of inner-city life scattered with greenery everywhere.
There are 80 parks and 650 green spaces, not to mention places such as the peace gardens, winter gardens, and botanical gardens all showcasing beautiful indigenous shrubs, pretty water features, and a place to get away from the hustle and bustle while remaining right in the mix of the city Centre.
If you fancy going further afield the Peak district is a 10-minute drive from the town centre with quaint little villages such as Castleton, Bakewell, and Hathersage all a stone's throw from Sheffield.
The People
The people are brilliant even if I do say so myself! We're super friendly and despite being a huge city there's a much smaller city vibe and everyone seems to know everyone. Not to mention our reyt good accents you'll always feel at home and you'll be very quickly accepted as an adopted Sheffielder.
Music & Nightlife
It's a common notion that you're never more than a metre away from a pint in Sheffield, it literally has more breweries per head of population than anywhere else in England. There's a really lively ale scene and the craft beer and breweries around Kelham Island make it very easy to do a delicious pub crawl. If cocktails are more your scene then head down to West Street and Devonshire Green for trendy nightclubs such as Be at One, Kettle Black (or if cheap and cheerful West Street Live is your friend!)
With absolutely stellar music such as Arctic Monkeys, Def Leppard, Pulp, and Joe Cocker you'll always find new bands and live music playing
The Sport
With the oldest football team in the world in Sheffield FC and fierce rivalries between Sheffield Wednesday and Sheffield United the city is certainly a footballing one – premiership football has returned to the city after Sheffield United's promotion which will see all the footballing stars you know and love visiting the city.
Away from the football, you'll find the home of snooker in The Crucible and plenty of sports bars to keep up to date
Culture and Independent Scene
If you're from Sheffield you have a special kind of culture, we bleed Henderson's relish and can't get enough of Yorkshire Tea, you'll always find enough gravy for your chips.
There's a whole heap of independent shops and eateries dotted around the city center and Kelham Island from Kommune to Cutlery Works it's really easy to spoil yourself with all the delicious homegrown food.
Beyond this, you can have a really cultured evening within one of the many entertainment venues such as the Lyceum, City Hall, Sheffield Arena, and even Valley Centertainment for cinema and bowling galore
So the real question here is – why haven't you visited Sheffield yet?