6 Things You Absolutely Must Do In Chicago
By: Vickie | Updated: 13th April 2022
Planning a trip to the Windy City? Whether you choose to experience Chicago during the summer or the winter, there are plenty of places to go, foods to eat, and things to experience in this thriving city.
With so many options for things to do, it can be hard to narrow down your list and make a plan for your time in town.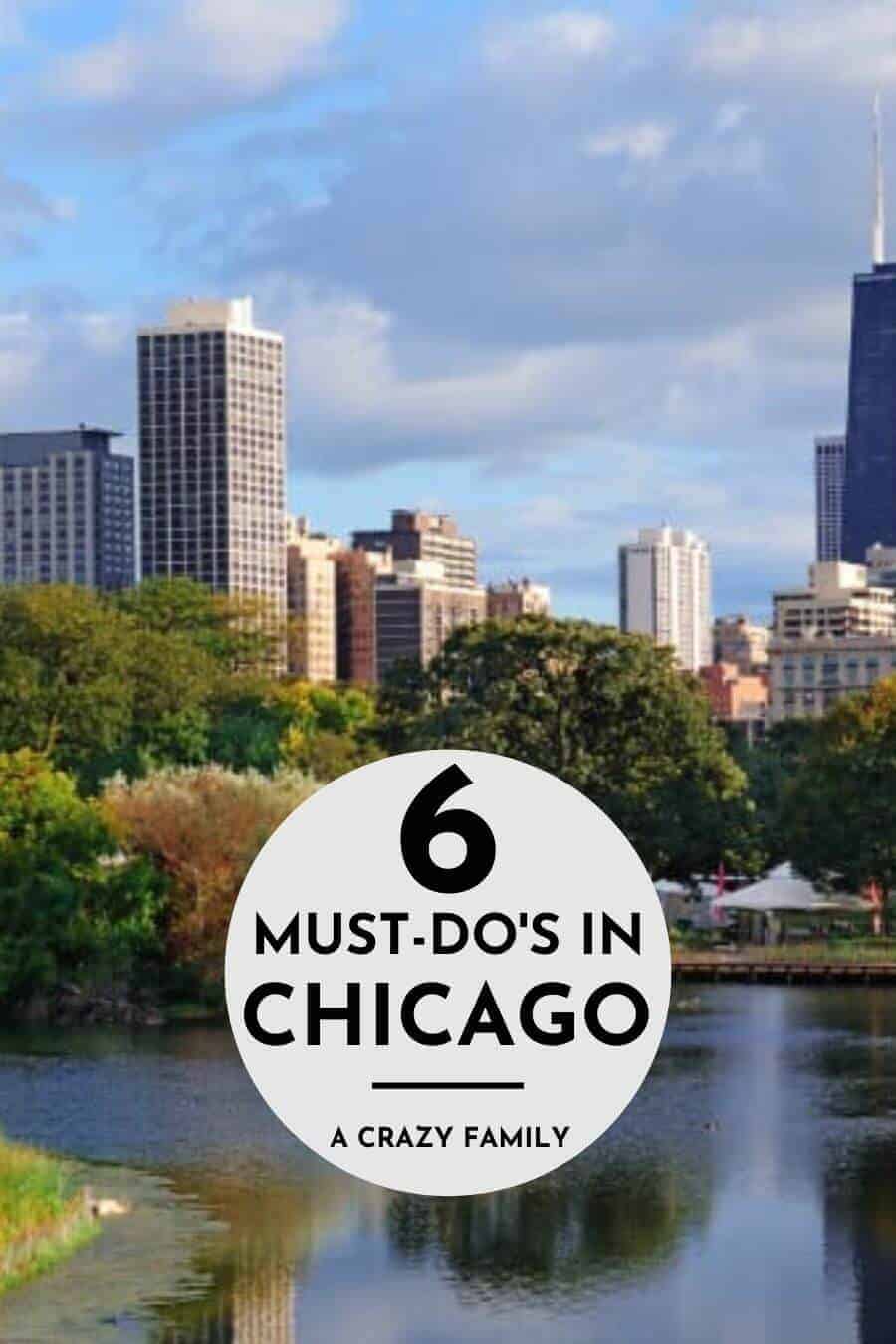 Not sure what to include on your Chicago itinerary?
Here are six things you absolutely must do while you're in the city:
Admire the view from above!
The Skydeck at Willis Tower is the most well-known spot to snap a sky-high selfie, but there are plenty of other places to appreciate the view.
Book a reservation at Cindy's for lunch, brunch, or dinner and admire the views as you indulge, or pick up tickets to experience 360 CHICAGO, which is home to TILT – a thrill ride unlike any other.
Catch a game (or a foul ball!) at Wrigley Field.
Home to the Chicago Cubs, a trip to the Windy City during baseball season absolutely must include a game at Wrigley Field. This Chicago institution is a wonderful place to spend an evening enjoying America's greatest pastime.
Even if you aren't a baseball fan, you'll still have a blast snacking on ballpark food and soaking in the atmosphere!
Get your culture fix at the Art Institute of Chicago.
If you have an appreciation for art, you can't miss a trip to the Art Institute of Chicago while you're in the city.
Housing incredible works of art from some of the world's most well-known painters, you can easily spend hours marveling at the pieces on the walls. Channel your inner Ferris Bueller as you gaze at "A Sunday Afternoon on the Island of La Grande Jatte" by Georges Seurat, or take advantage of one of the museum's rotating exhibitions.
Indulge in a Chicago Style hot dog.
When you're in Chicago, you've got to order one of the city's namesake dishes: the Chicago Dog. Consisting of an all-beef dog topped with mustard, white onions, sweet relish, tomatoes, and a dill pickle spear, there's no ketchup to be found on this nontraditional treat.
While it isn't tough to track down a Chicago Dog in the Windy City, you can't go wrong with a dog from Portillo's or Superdawn Drive-In – the last drive-in hot dog stand in the city.
See what's happening in Millennium Park.
This park is one of the most popular spots in the city, and for good reason – there's almost always something going on.
You'll find lots of public art to admire as you stroll through the area, and if you're visiting the town during the warm summer months, you're almost guaranteed to find a free outdoor concert happening during your stay. During the winter, make sure you plan a trip to the ice rink!
Catch a show at The Second City.
If you're into comedy, you've probably heard of The Second City. This establishment has given rise to some of the biggest names in the industry, like Bill Murray and Tina Fey, so it's no surprise to learn that it's one of the best spots to catch a great improv show in the world. See who's scheduled to appear while you're in town and pick up a couple of tickets to a show.
Even if you aren't familiar with the comic, you'll be impressed by the caliber of the performance – and the quality of the jokes!
Did your favorite Chicago attractions and activities make the list? If not, leave a comment and let me know what spots everyone absolutely must check out!