39 Flavorful Italian Appetizers You Will Love
Are you looking for the best Italian appetizers for a party or Sunday night dinner? We have compiled the tastiest side dish recipes. From mozzarella sticks and risotto to meatballs, bruschetta, and more.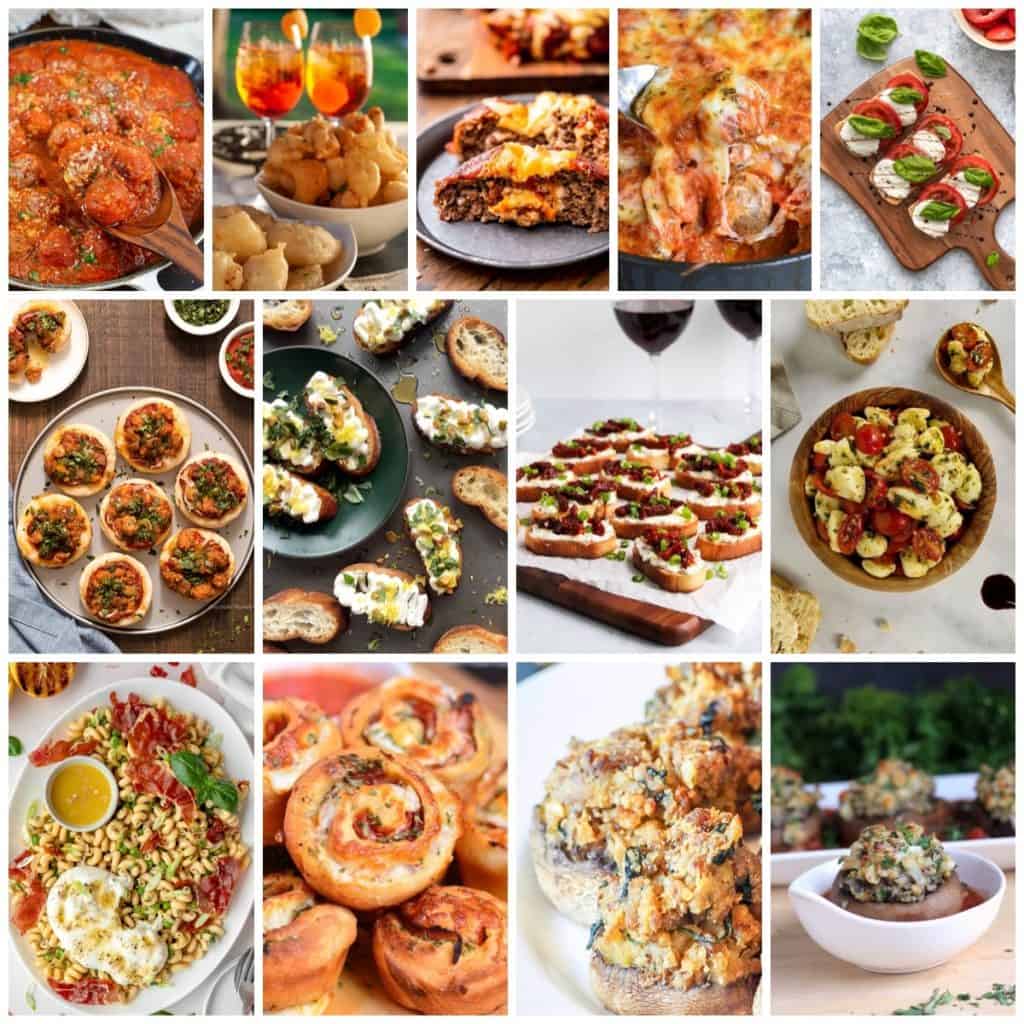 What are Some Popular Italian Appetizers?
Popular Italian appetizers include; bruschetta, crostini, meatballs, mozzarella sticks, soup, and Focaccia. See our detailed list of recipes for more ideas!

Now you are ready to serve up the best Italian appetizers for a party or Sunday night dinner. Add some pasta or chicken, and you have a full-course meal!
Real quick, before we get to the recipes, here are some helpful tools and tips to get you started.
Helpful Tools You May Need:
Tips & Tricks:
Get all of your ingredients ready before you begin.
Use parchment paper to help prevent sticking and make cleanup easier.
Always check that your food is cooked thoroughly before serving.
Easy Italian Appetizer Recipes
I hope you've enjoyed looking at these great Italian appetizer recipes. If you try any of them, drop me a comment and let me know what you think!
Hello, I'm Vickie aka The Crazy Family Mom!

The creator of A Crazy Family and a stay-at-home mom of a little boy with a big personality. I love to share real food recipes, parenting tips & encouragement, fun kids activities, and so much more! Plus, I am thrilled to provide you with a space to celebrate all that is awesome (and a little crazy) in the world.