Some links in this post are affiliate links. If you buy from one of our links, we may earn a commission.
If you're someone that doesn't really like cleaning the home, then I totally get you. I despise cleaning so if I can find a tool or hack that'll get the job done quicker, you better believe I will use it!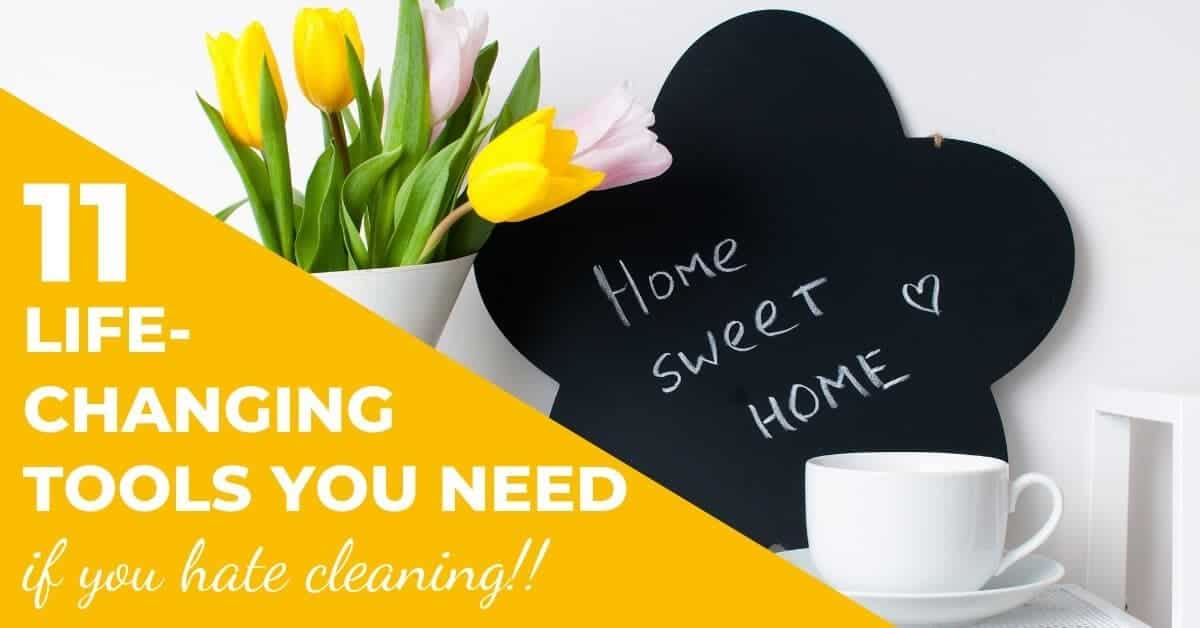 Confession time; I absolutely hate to clean my house. I honestly think the only reason I put in any effort at all, to keep it clean is that I like how it looks when I'm done.
I love to find tips and hacks that'll make life that little bit easier. So that's why I want to share these life-changing lazy girl cleaning hacks and tools I use that has made cleaning a much easier task!
They'll help you keep your house nice and tidy and WITHOUT putting in an extreme amount of time and effort.
So, go check them out and let me know what you think!
Please note that this article may contain affiliate links. You can read my full disclosure at the bottom of the page.
Deep Clean Brush Set
To easily get rid of dirt and grime that builds up over time in hard to reach places, use this deep cleaning brush. It's designed with durable scrubbing bristles that'll get into all the places you can't reach with an average scrubber.
You can easily get one here!
Mr. Clean Magic Eraser
If I had to pick only one true life-changing cleaning product, it would, hands down, be the Mr. Clean Magic Eraser. This product is a must in your home cleaning arsenal.
Get a Mr. Clean Magic Eraser right here.
Steam Mama Microwave Cleaner
This super mama will clean your microwave in a jiffy. All you have to do is put vinegar and water through the top, then let her sit in the microwave for a minute. Her head lets off steam that'll dissolve all the grease and grime from inside your microwave.
You can easily get a microwave cleaner here!
Power Tool Scrubber
Whether you're cleaning your bathroom or kitchen, this power tool scrubber will help you out a lot.
It's super handy, cordless, and rechargeable. It's also waterproof so you don't have to worry about using it around water.
You can easily get one here!
Temperature Regulated Sponge
This sponge is soft in warm water for gentle cleaning and stiffens in cold water perfect for coarse scrubbing. So you won't need different sponges for various uses, this sponge has got you covered.
You can easily get a sponge here!
Microfiber Flexible Mop
This microfiber flexible mop bends on both sides and cleans into corners in one easy movement.
You can easily get a mop here!
Window Gap Brushers
Designed to fit into window gaps and sliding doors, this set will make cleaning a lot easier. The 2 in 1 brushes come with one end cleaning brush that sweeps away dirt and a scraper that dislodges stubborn dirt.
You can easily get one here!
Long Bottle Brush Cleaner
Nothing is worse than trying to clean narrow vases and glasses where there's no room for your hand to get in! But with this long bottle brush cleaner, you will be able to clean them out in no time.
It's flexible and can fit in any bottle or vase, and in all the oddly shaped glasses too!
You can easily get a bottle cleaner here!
Outside Window Cleaner
If you're cleaning upstairs windows you'll find this cleaner super helpful. Brush, scrub and clean the outside from the safety of the inside.
You can easily get one here!
Blinds Duster
Get rid of dust on your blinds by using this cool blind duster. It uses a microfiber cloth that gathers dirt particles and prevents spreading mess. It cleans up to three slats at once cutting the time it takes to clean your blinds.
You can easily get one here!
Flexible Microfiber Duster
Here's a multi-flexible cleaner that can extend up to 70 inches, perfect for cleaning your lightings, ceiling, and air vents. Its microfiber head is washable so you can clean and reuse it anytime.
You can easily get one here!
Now, why should cleaning your home have to take a ton of time and effort when you can find plenty of helpful tools on Amazon that will cut your cleaning time in half? So give them a try and let me know what you think!
If you found these cleaning tips and tools helpful, please share them on Pinterest!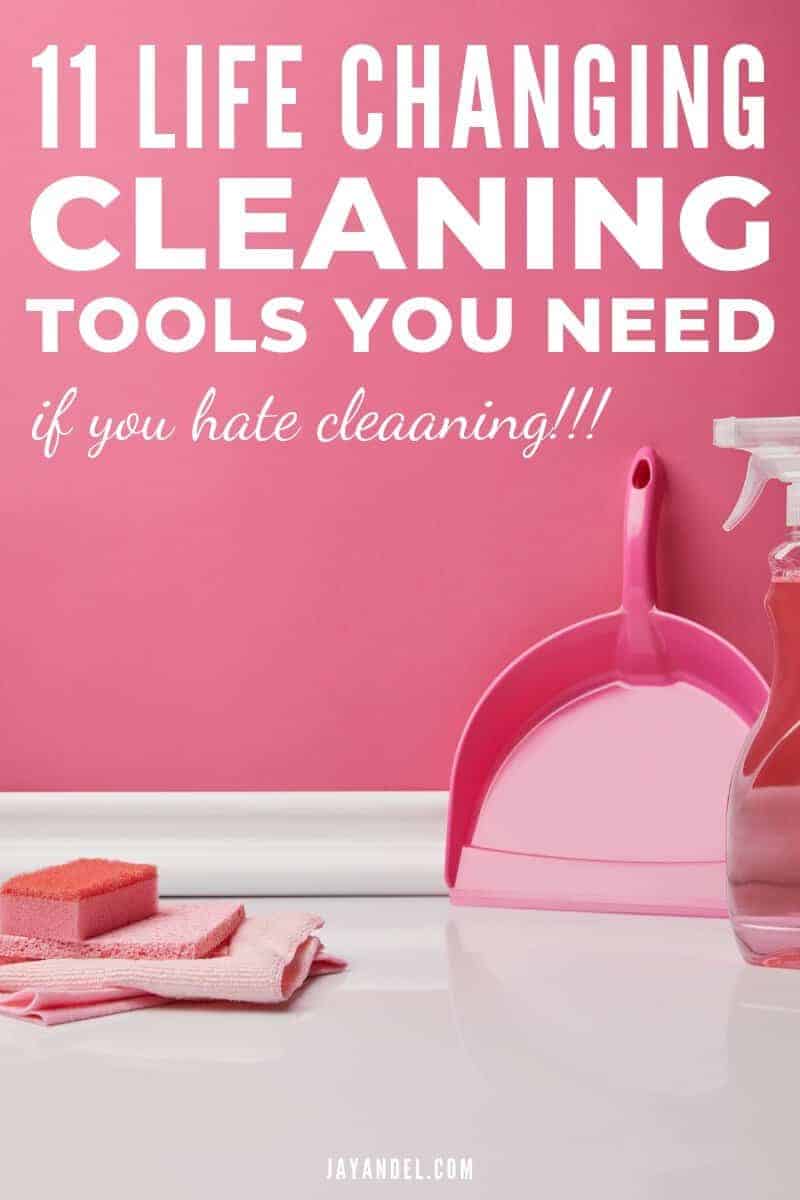 And if you're looking for more cleaning tips, tricks and hacks, please follow our Cleaning board!
What tools do you use to make cleaning quicker and easier?