Summer Boredom Busters for Kids
By: Cassie Howden | Updated: 12th July 2022
School is out and the kids are getting antsy. Keep them busy this summer with these fun activities that will keep their minds active and engaged. From learning new things to exploring their creative side, your kids will love every minute of these boredom busters.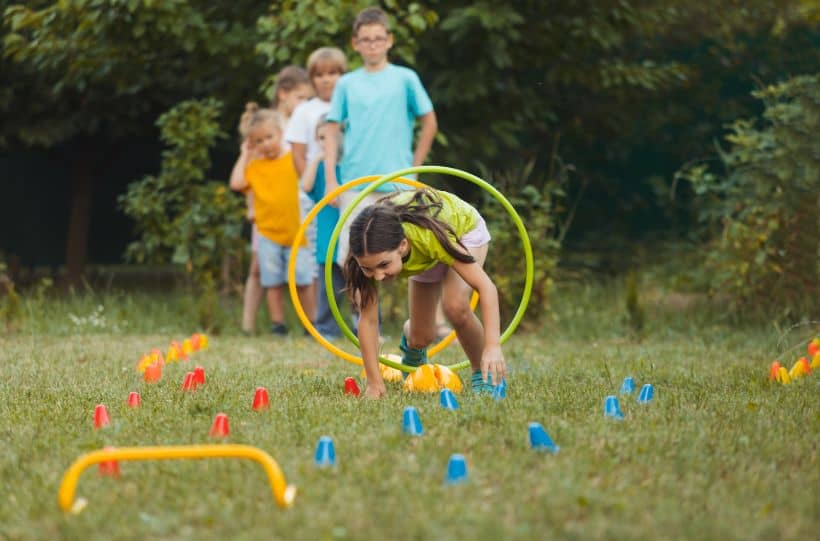 With the long days of summer, it can be hard to keep kids entertained. But don't worry, we've got you covered.
From local parks to crafts to libraries, there's something for everyone in this list of summer boredom busters for kids. So get out there and have some fun!
And there are also lots of Fun Things to Do on Rainy Summer Days With Your Kids
Geocaching
Geocaching is an activity that the whole family can do together. Geocaching is like a treasure hunt that is fun for all ages. There are more than 3 million geocaches around the world, and chances are some of them are near you!
To participate you will need to log in to the official geocaching website, and your phone or other GPS-capable devices to find caches near you.
Get a Job
The summer months are the perfect time for your kids to break up their boredom by getting a job. Let the kids ask your neighbors or family members if they have any tasks that they can complete to earn some money.
Examples might be mowing the lawn, weeding the garden, washing a car, washing ground floor windows, or helping to clean out a garage.
Learn a New Skill
Has your child expressed interest in a hobby that maybe they really don't have a lot of time for during the school year? The summer offers a perfect opportunity to take some time to learn a new skill or hobby.
It might be learning cursive, sewing, cooking, coding, or learning a new language. Encourage your kids to learn something new while they are out for the summer!
Make Crayon Painted Rocks
If your kids love to make art, have them find some flat rocks and let them color designs on them with crayons. Place the colored rocks on a piece of cardboard or paper and put them in direct sunlight. The way the crayons melt over the rocks leaves beautiful painted-looking designs.
Outdoor Obstacle Course
Have your kids build their own outdoor obstacle course and then take turns seeing who can complete the course the quickest!
They can use ropes, trees, pool noodles, lawn furniture, cardboard boxes, and other items that they find around the house to create an elaborate and creative obstacle course outside. When they get bored with the design or it is no longer challenging, have them create something new!
Set Up a Popsicle or Lemonade Stand
If you live in a neighborhood with a fair amount of passersby (not on a busy road) encourage your kids to set up a popsicle or lemonade stand.
Not only can they decorate the stand itself (a card table and poster board work great) they can also make the lemonade or popsicles and sell them to your friends and neighbors. In addition to beating summer boredom, they might make a few extra bucks too.
Scavenger Hunt
Kids of all ages love a scavenger hunt and you can find an online printable to complete one just about everywhere you can think of to go like the park, a library, or a museum. You could also encourage the kids to create their own scavenger hunts right in the backyard or around the house.
Bicycle Car Wash
It's hard to be bored when you are out playing with the hose on a beautiful day. Encourage the kids to set up a bicycle "car" wash for themselves and other neighborhood kids to get those bicycles shiny and clean. You could also probably convince them to wash your car with very little arm twisting!
Check out a New Playground
Summertime is the perfect time to explore your community. Chances are you know about the playgrounds that are close to your home, but what about the ones that are across town? Pack up a picnic and go see what some new playgrounds in your area have to offer.
Trip to the Farmer's Market
Take the time to visit your local Farmer's Market this summer. Not only do they have delicious locally grown fruits and vegetables, but they also have crafts and products from local artisans.
It's really cool to see how fruitful the land around you is, how many local farms there are, and you are supporting a local small business anytime you make a purchase.
Visit the Library
The local library is a cool (literally) place to hang out on a hot summer day and there is lots of interesting stuff there.
In addition to being able to find a book on whatever you might want, most libraries offer programs over the summer for kids. From story hours to meet the author events, crafts, and more you can find a lot to do at the library during the summer.
Movie Under the Stars
Check to see if your local community or any of your community churches are putting on a movie under the stars event.
These are usually free or low-cost events held in a local park or big field where everyone can bring their blankets and chairs and enjoy a family-friendly movie on a big screen under the stars.
Sidewalk Chalk
Sidewalk chalk is a fun activity and a great boredom buster for kids of all ages. Let the kids get as creative as they like by coloring and drawing on the driveway or the sidewalk in front of your home. There are lots of ways to get creative with sidewalk chalk by making your own with cornstarch, water, and food coloring.
Once this liquid sidewalk chalk is made you can put it in spray bottles, squirt guns, squirt bottles (like ketchup and mustard), or muffin tins to use as paint. The sidewalk chalk will easily wash off the kids with water, and the sidewalk when it rains.
Homemade Ice Cream
It's hot outside so why not cool off with some homemade ice cream? No ice cream maker? No problem, you can make homemade ice cream without one.
Simply look online for ice cream in a bag or ice cream in a can recipes. The kids will love being able to make their own sweet treats at home.
Visit a Local Museum or Historical Site
How much do you know about the town that you live in? Are there local museums or historical sites where you can learn more about the town's history, who founded it, and/or what it may be famous for? If there are some local points of historical interest, take a little time and explore them this summer.
These are just a few of the summer boredom busters that you can do anytime your kids start complaining about how bored they are this summer.
Encourage your kids to come up with some summer boredom busters of their own too, they may surprise you with what they come up with. Do you have any summer boredom busters to share?