Personalized Photo Gift Ideas for Mother's Day
By: Vickie | Updated: 6th December 2021
We all want to find that perfect Mother's Day gift that blows all the other gifts out of the water.
You don't want to just get something that she can "add to her collection" or something she doesn't want. Personalized photo gifts are the perfect gift ideas for moms who have it all, or if you want to give your mom something more sentimental this Mother's Day!
Here are some amazing personalized photo gift ideas for Mother's Day!
Please note that this article may contain affiliate links.You can read my full disclosure at the bottom of the page.
We all know the mom who is always cold! Personalize a throw blanket for her with a picture of all her kids!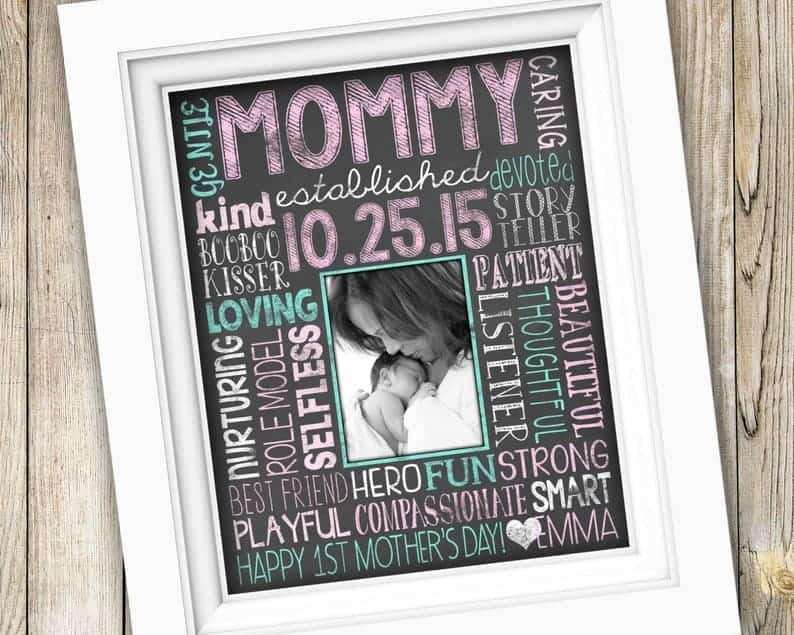 Celebrate Mom's first Mother's Day with this wonderfully personalized frame! Even if it's not her first Mother's Day, she'll still love this gift!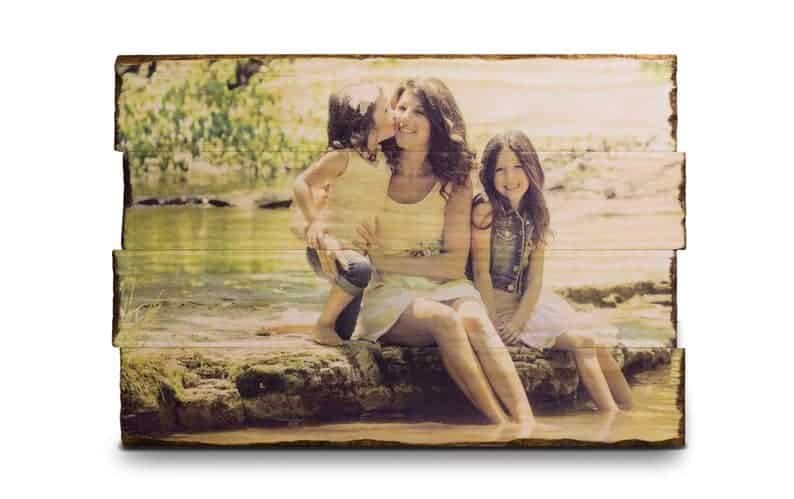 If your mom loves the farmhouse style look, why not make her a wooden canvas art! These look amazing over the couch or anywhere else in the house!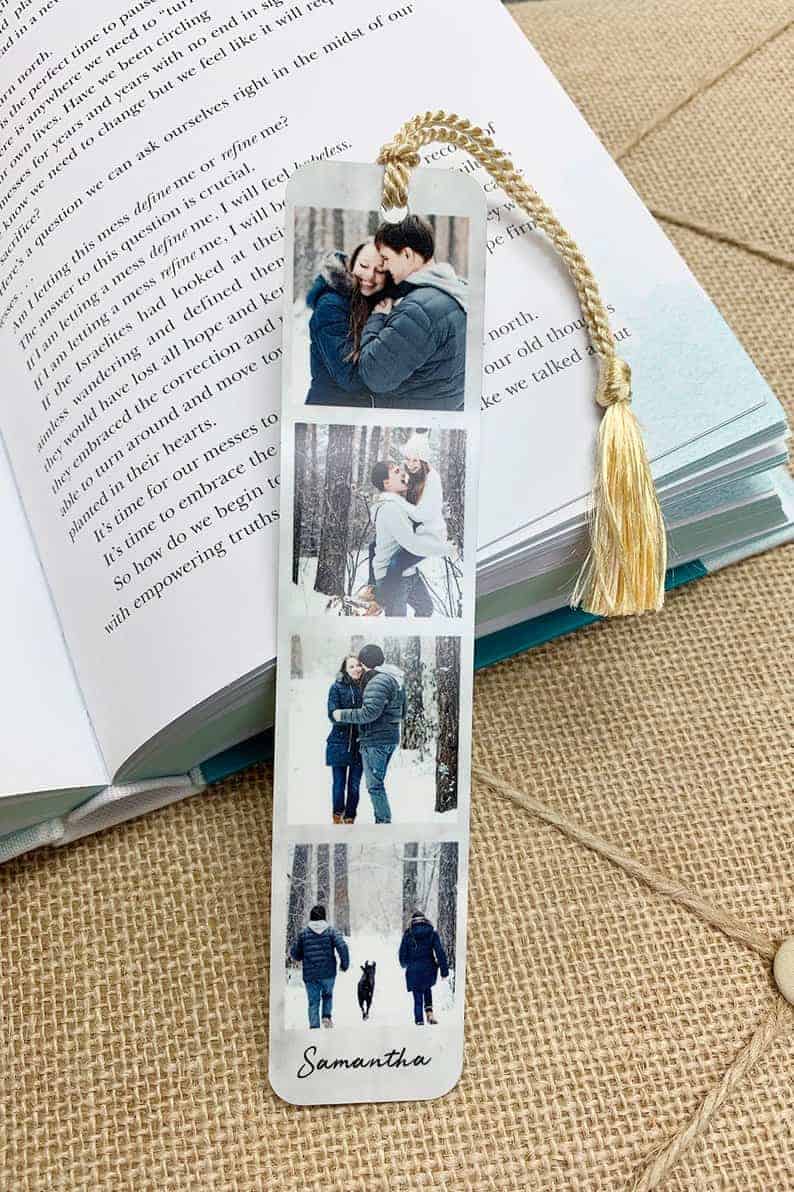 This is perfect for moms who love to read! Now she can keep her favorite photos with her every time she opens her next book!
These sequin pillows are so much fun! Get a fun throw pillow that your mom will love, and hide your favorite photo of the two of you inside!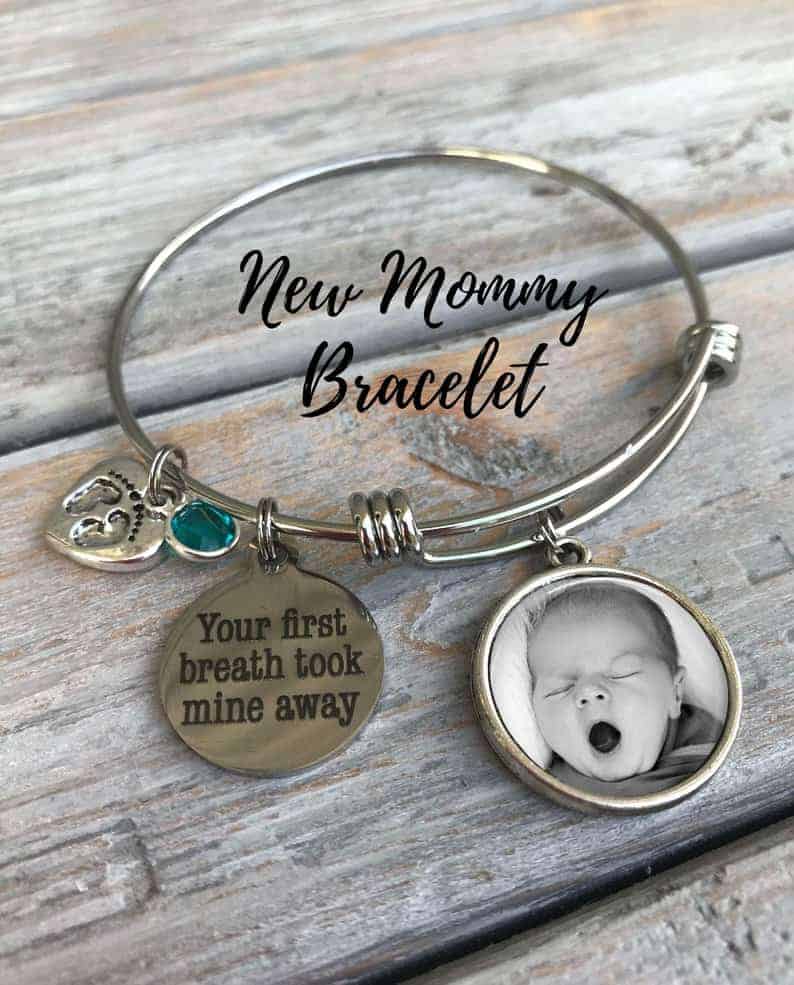 This charm bracelet is perfect for new moms with newborns! They will love and cherish this bracelet for years to come.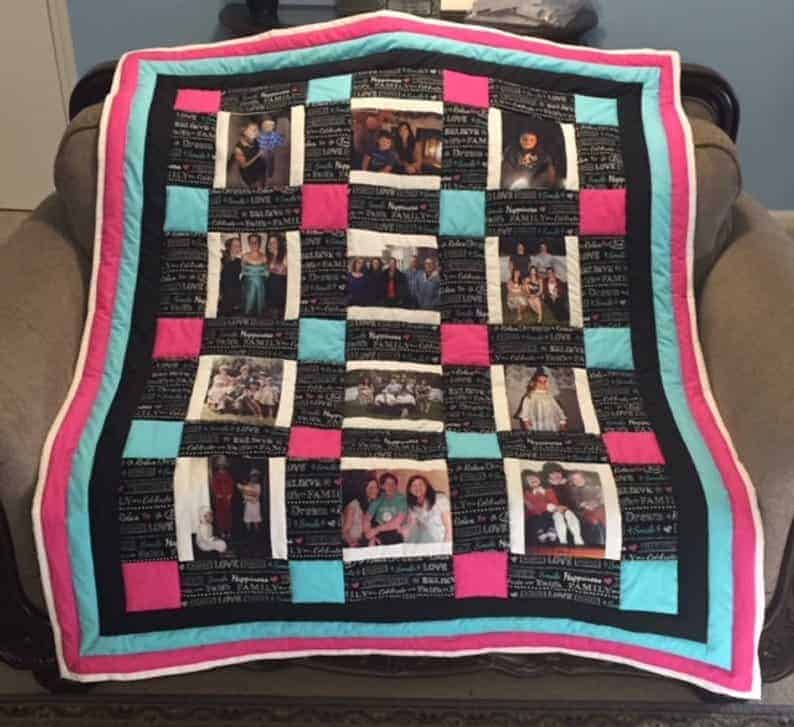 This is the perfect gift for older moms who have a lot of memories with their kids! Customize this unique quilt to have some of your favorite photos and memories!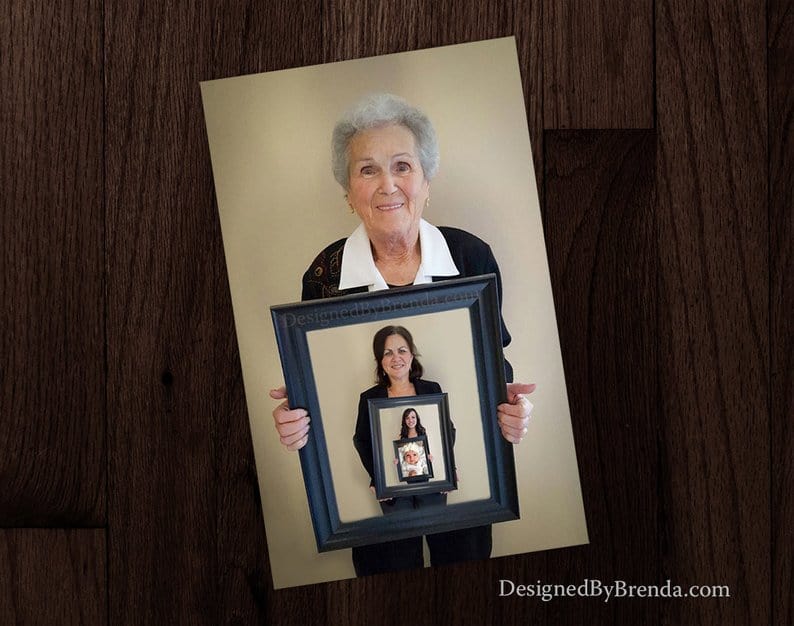 This generations photo can be difficult to take if everyone isn't in the same place. Now you can! This digital download allows you to put it in your own frame and use it for years to come.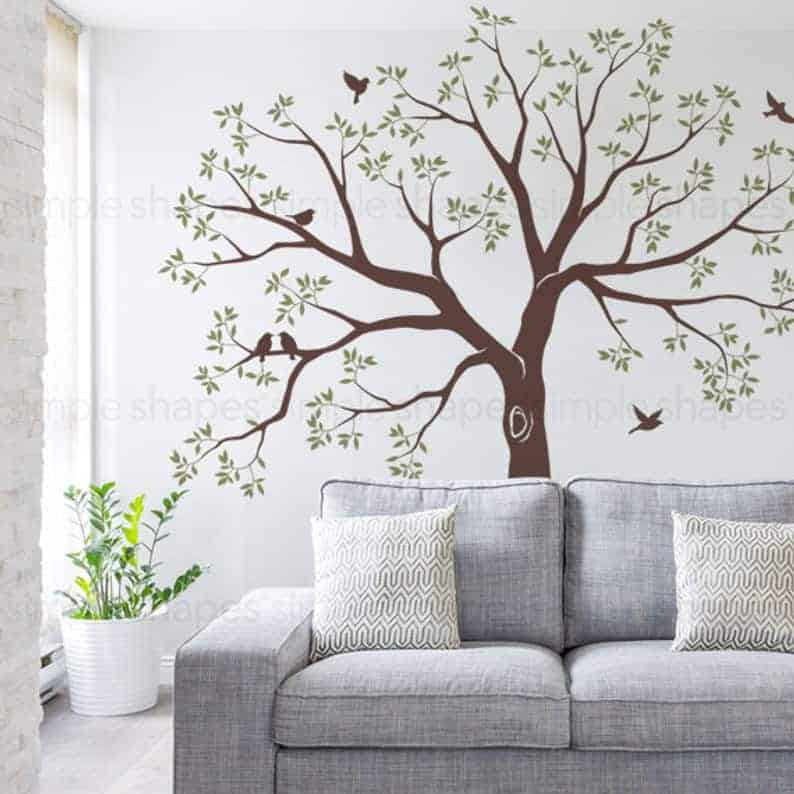 Decorate your home with family pictures using this unique family tree wall decal! There are spaces to hang photos and create a beautiful family tree.
Customize your own photo book for mom full of quotes and pictures that are special to her.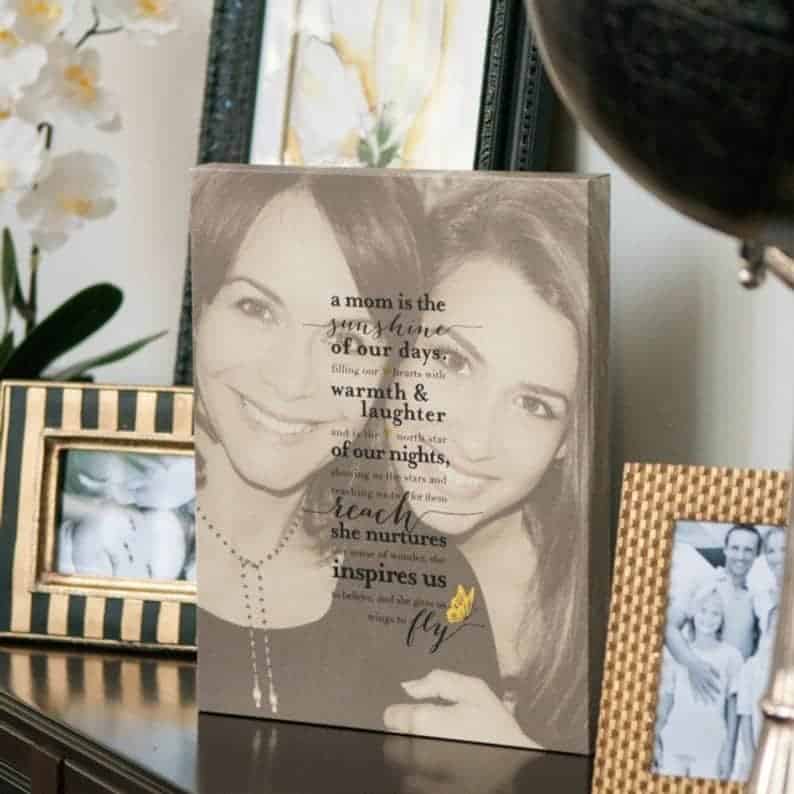 This quote canvas is perfect for moms of daughters! There are options for smaller or larger prints as well.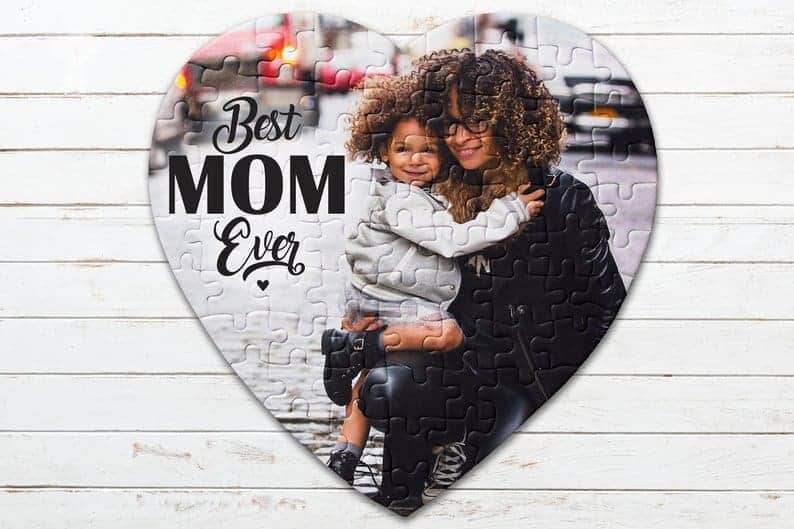 If your mom loves puzzles, then she will love putting together this special hidden message from you!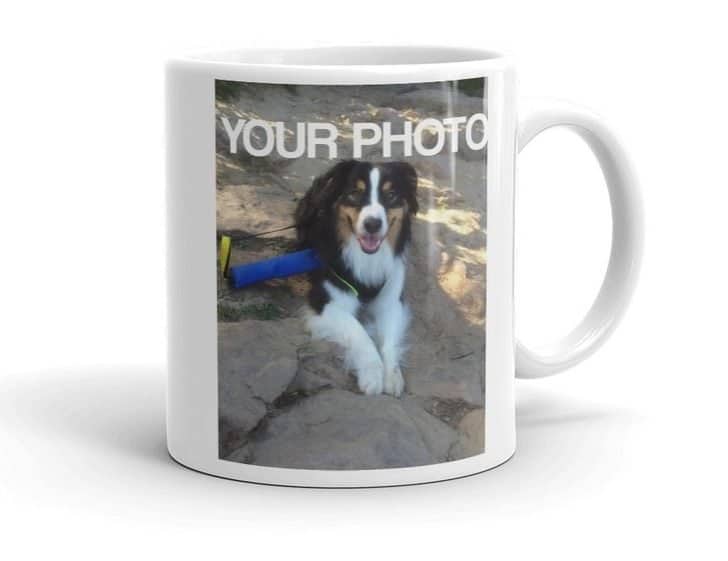 Whether you are a pet mom or a mom of a child, nothing is more beautiful than a family photo right there on your coffee mug.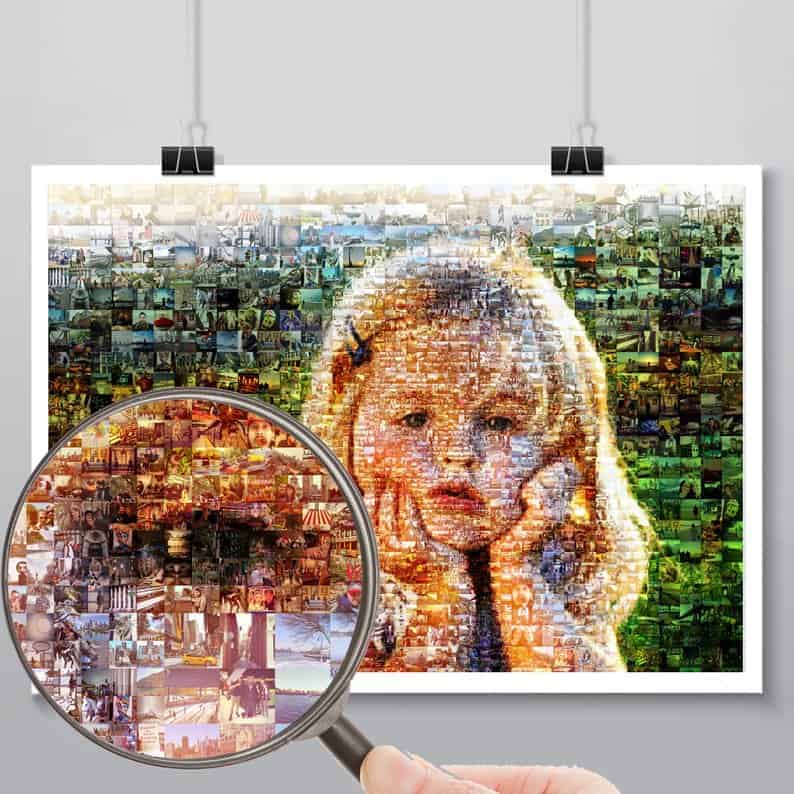 This unique photo gift is perfect for moms with A LOT of photos! Put together a unique photo using all these mini photos!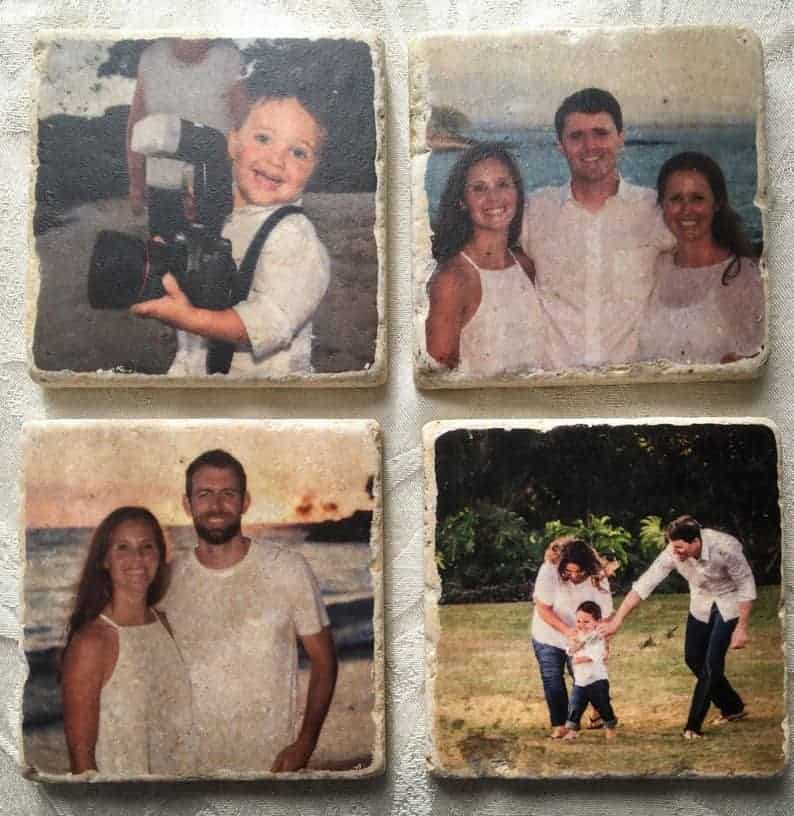 Coasters are a great way to showcase some of your mom's favorite family photos! This set allows you to choose your favorites for her to enjoy.
Photo gifts are amazing gift ideas! However, personalized ones add that special touch to your Mother's Day gift.